Los Angeles has been the birthplace of some of the most influential and innovative hip hop albums of all time. Home to West Coast legends like Dr. Dre, Kendrick Lamar and The Game, the city holds a special place in rap history.
From the early days of G-funk gangsta rap era to the jazz-influenced sounds of the '90s alternative scene, and the groundbreaking releases of the 2010s, L.A. has been at the forefront of hip hop innovation for decades.
In this article, we'll be taking a look at the top 25 best L.A. rap albums of all time, celebrating the music that has shaped the West Coast sound and defined the genre as a whole.
From Eazy-E's explosive debut to Kendrick Lamar's Grammy Award-winning opus, these albums are the cream of the crop, the pinnacle of West Coast hip hop, and a testament to the enduring power of L.A. rap.
Related:
25. Eazy-E – Eazy-Duz-It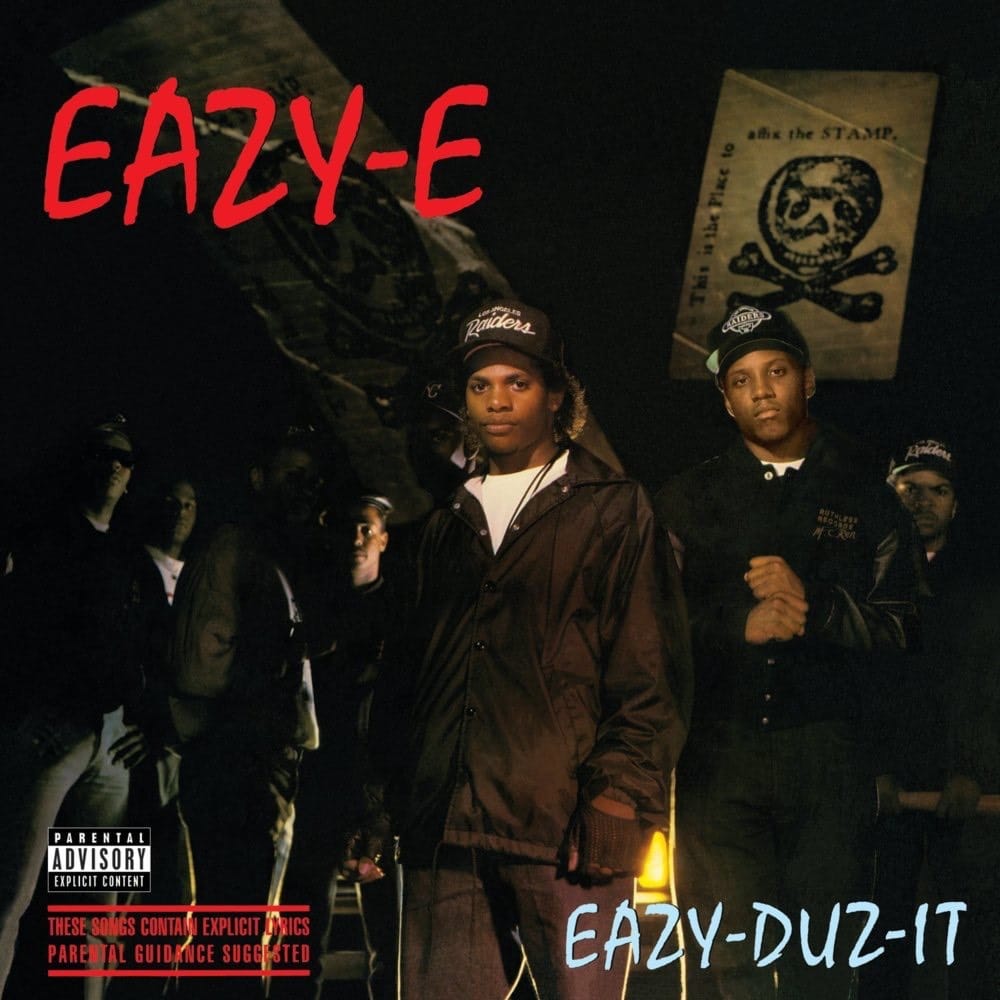 Released: November 23, 1988
Label: Ruthless, Priority
As the world was still reeling from the release of Straight Outta Compton, Eazy-E wasted no time in hitting the studio to create his explosive solo debut, Eazy-Duz-It. Released on November 23, 1988, the album quickly became a classic and a defining moment for L.A. rap. Produced by Dr. Dre, the album features funkier samples and thicker bass lines than even N.W.A's debut. Eazy-E's high-pitched voice and over-the-top, cartoonish raps may not put him on a list of the greatest MCs of all time, but they perfectly capture the energy of L.A. streets and have made him a West Coast icon.
24. The Pharcyde – Bizarre Ride II the Pharcyde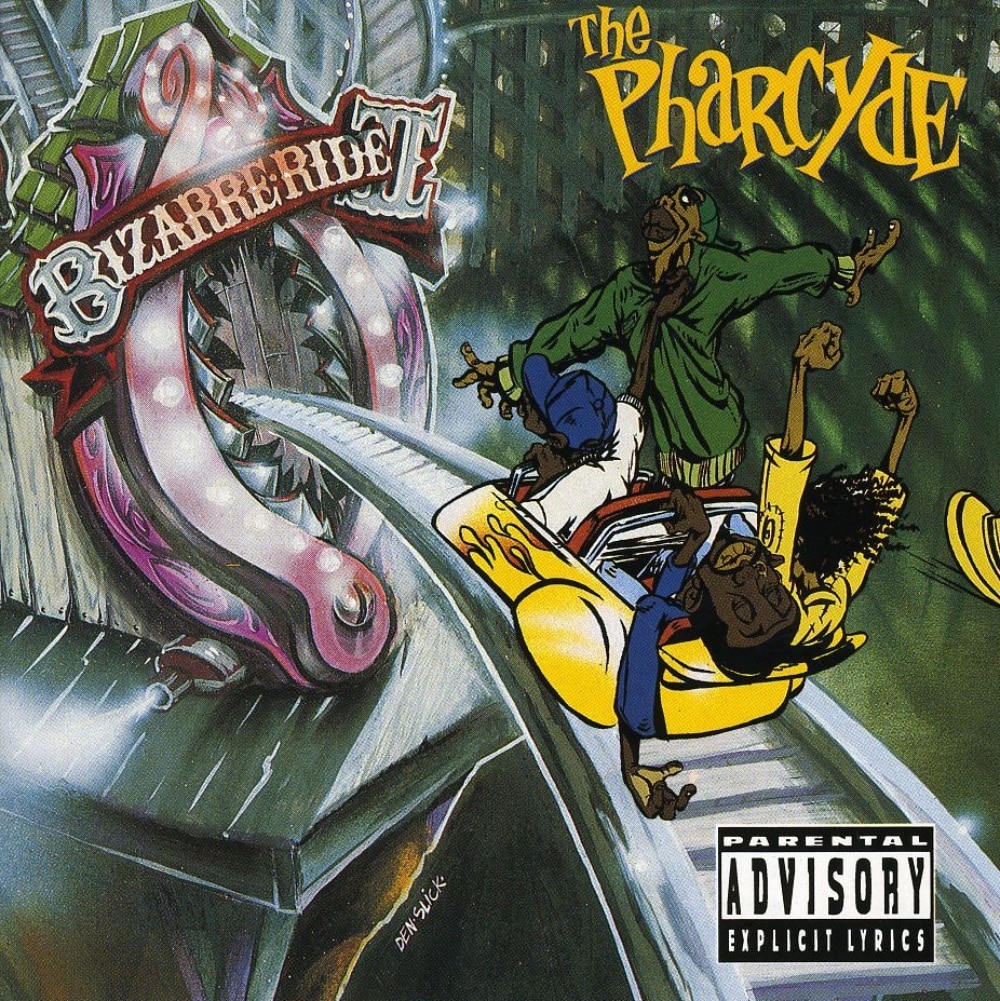 Released: November 14, 1995
Label: Delicious Vinyl
When the Pharcyde dropped their debut album, Bizarre Ride II The Pharcyde, they blew the doors off of the West Coast hip hop scene. With its colourful jazz samples, hilarious skits, and energetic rapping, the album was like nothing else out there at the time. It was a wild, unpredictable ride that took listeners on a journey through a musical landscape that was both playful and profound. At a time when gangsta rap was dominating the airwaves, the Pharcyde offered a refreshing alternative. They helped diversify the West Coast's sound and paved the way for a new generation of artists who would follow in their footsteps.
23. Kurupt – Tha Streetz Iz a Mutha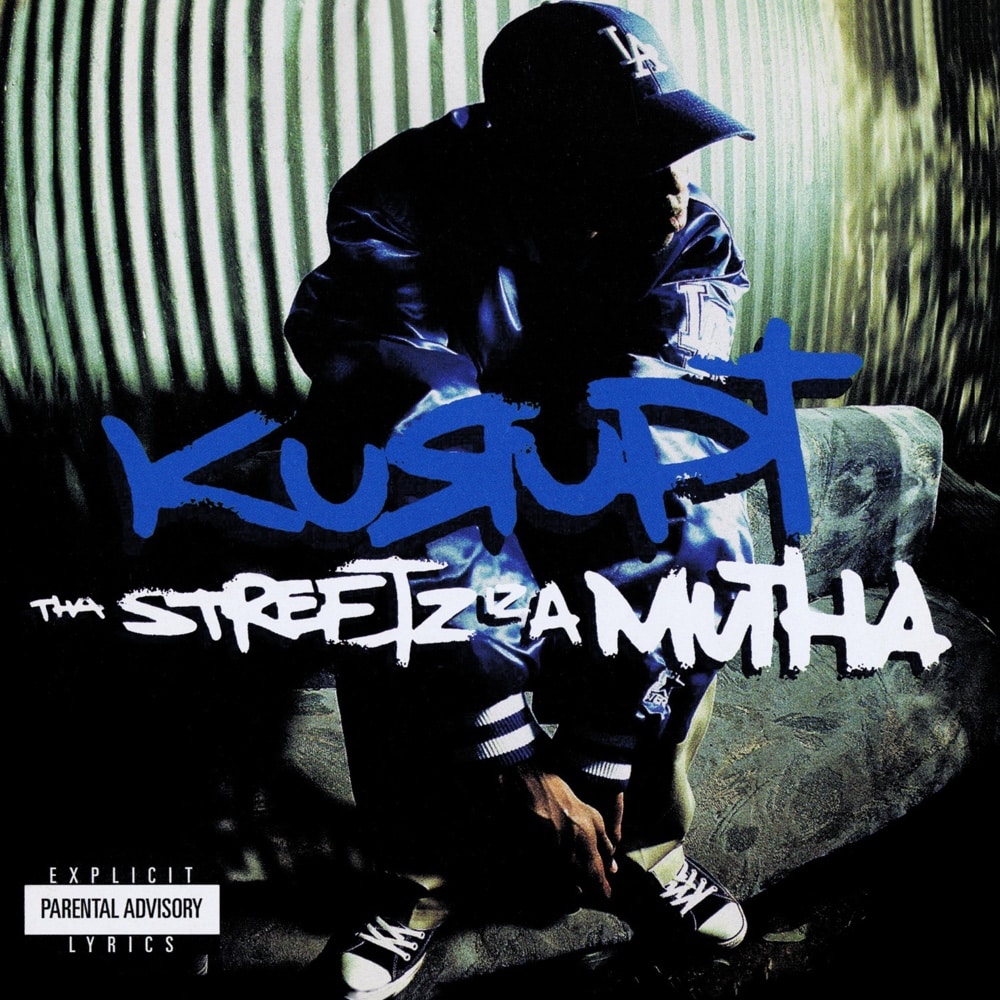 Released: November 16, 1999
Label: Antra, Artemis
Kurupt's sophomore album is a savage masterpiece, a sonic time capsule of the late '90s West Coast rap scene that captures the gritty essence of gangsta rap in its prime. Tha Streetz Iz a Mutha as a testament to Kurupt's impeccable lyricism, gritty flows, and impeccable delivery, cementing his place in the pantheon of West Coast legends. With a star-studded cast of features and production from Daz Dillinger and Dr. Dre, Tha Streetz Iz a Mutha is a hardcore L.A. sonic odyssey, featuring classics like "Who Ride Wit Us" and the infamous diss track "Callin' Out Names." Though it may not be as well-known as some of its contemporaries, Tha Streetz Iz a Mutha is a timeless staple of West Coast gangsta rap.
22. YG – My Krazy Life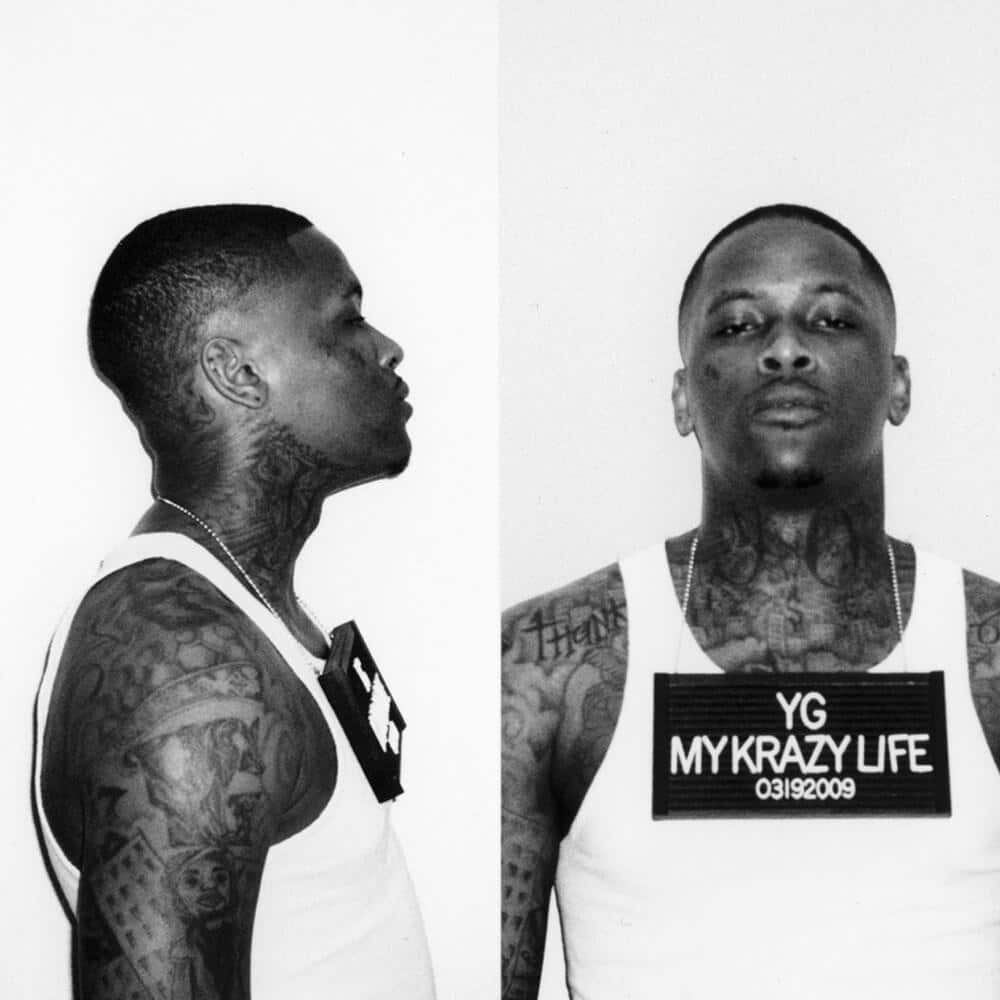 Released: March 18, 2014
Label: CTE, Pushaz Ink, Def Jam
This debut album solidified YG's place in hip hop as a standout album-maker, with the Compton rapper displaying his raw talent and versatile songwriting throughout the project. The singles "My Ni**a", "Left, Right", "Who Do You Love?", and "Do It to Ya" were immediate bangers, but it's the depth and cohesiveness of the album as a whole that makes it stand out. YG paints a vivid picture of life in L.A., his upbringing, and the trials and tribulations of growing up as a young gangster. With cinematic interludes tying the tracks together, My Krazy Life is a journey that transports listeners straight into YG's world and is regarded as one of the most important West Coast debuts of the last decade.
21. Compton's Most Wanted – Music to Driveby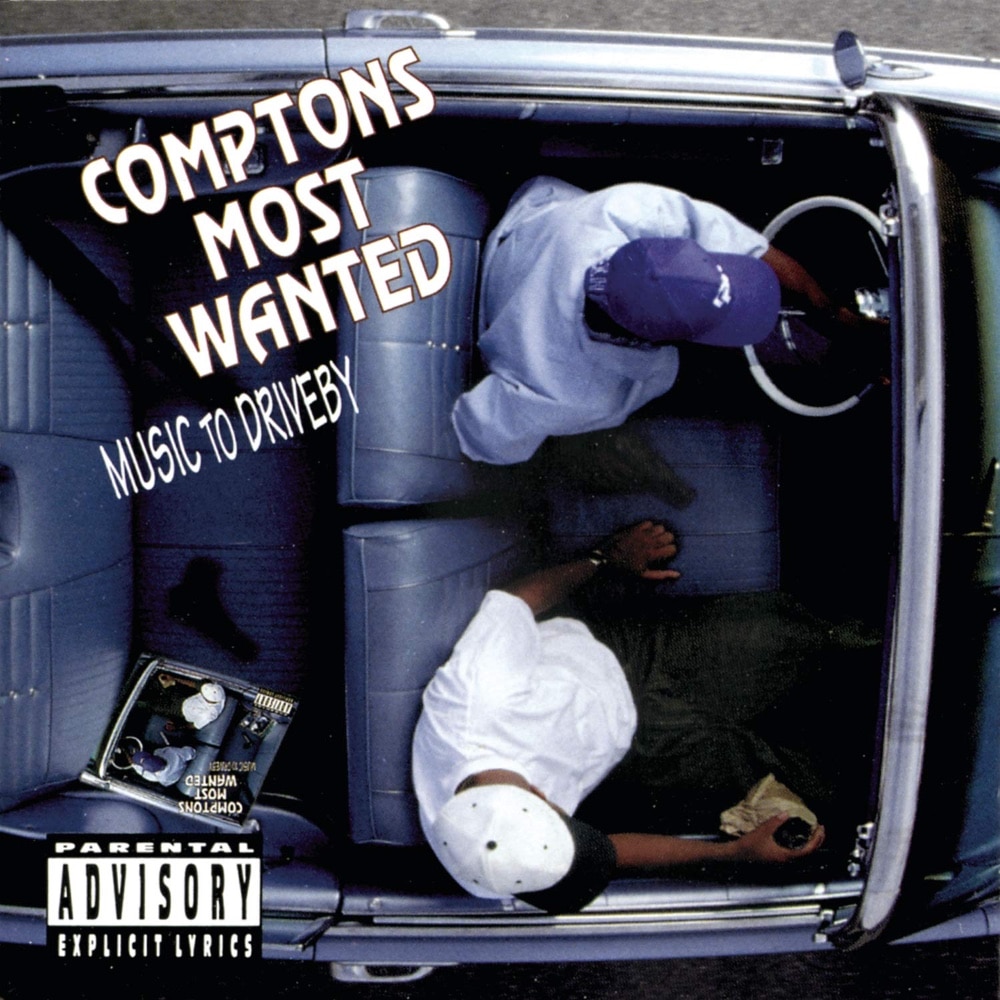 Released: September 29, 1992
Label: Orpheus Records, Epic, Sony
Compton's Most Wanted's Music to Driveby is a criminally overlooked masterpiece of '90s West Coast hip hop. With its sharp lyricism, infectious beats, and hyper-realistic gangsta raps, the album paints a vivid picture of life in the hood, while also showcasing the group's incredible talent. At the center of it all is MC Eiht, whose effortless flow and sharp lyricism shine on every track. It's no wonder he went on to have a successful solo career after Music to Driveby. But the album's real star is its production. With live instrumentation and classic funk samples, it's the group's best-produced album and sets the perfect template for their unique sound.
20. Tha Dogg Pound – Dogg Food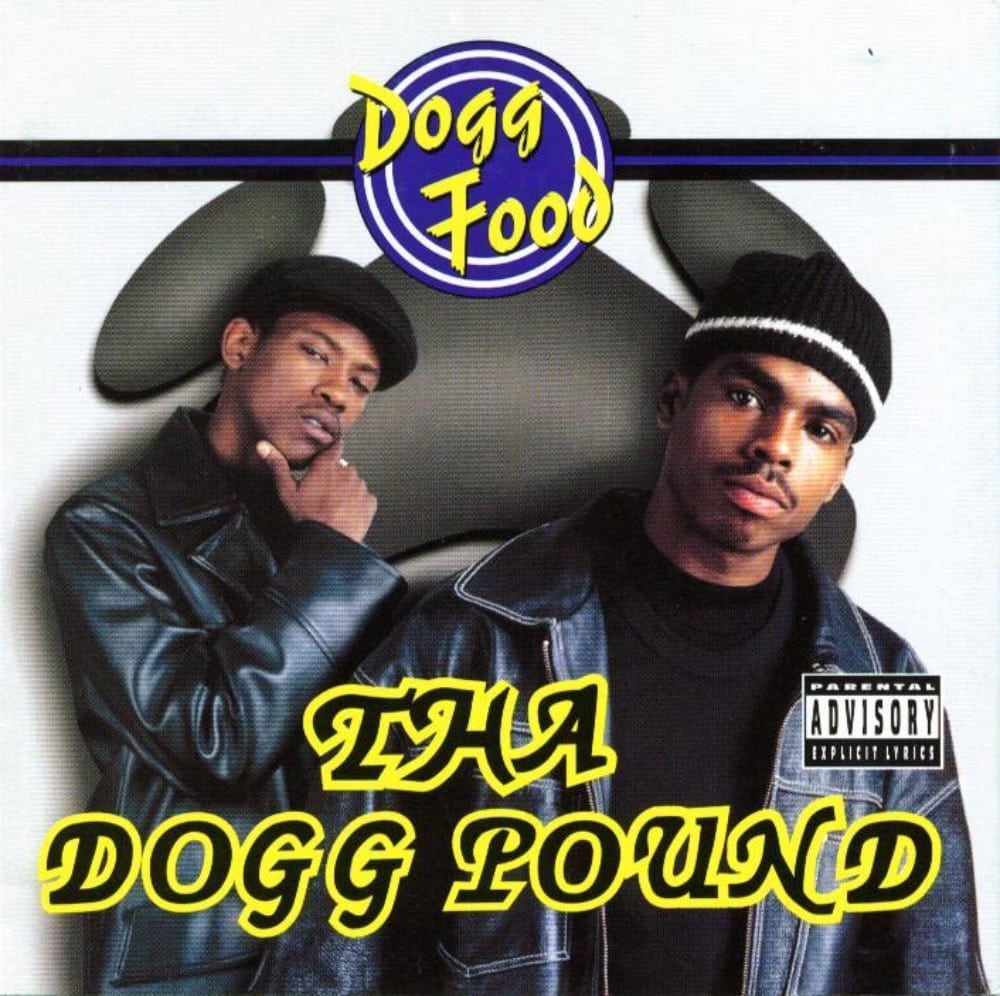 Released: October 31, 1995
Label: Death Row, Interscope, Priority
With Daz Dillinger handling most of the production and Dr. Dre on mixing duties, Tha Dogg Pound's Dogg Food is a quintessential example of the G-funk era of the West Coast '90s. More lyrically-minded than other Death Row releases at the time, the duo's debut album showcased their technical skills as MCs with Kurupt as a notable standout as he effortlessly rips through tracks. A defining moment of L.A. '90s rap, Dogg Food helped to solidify the West Coast's place in hip hop history.
19. Vince Staples – Summertime '06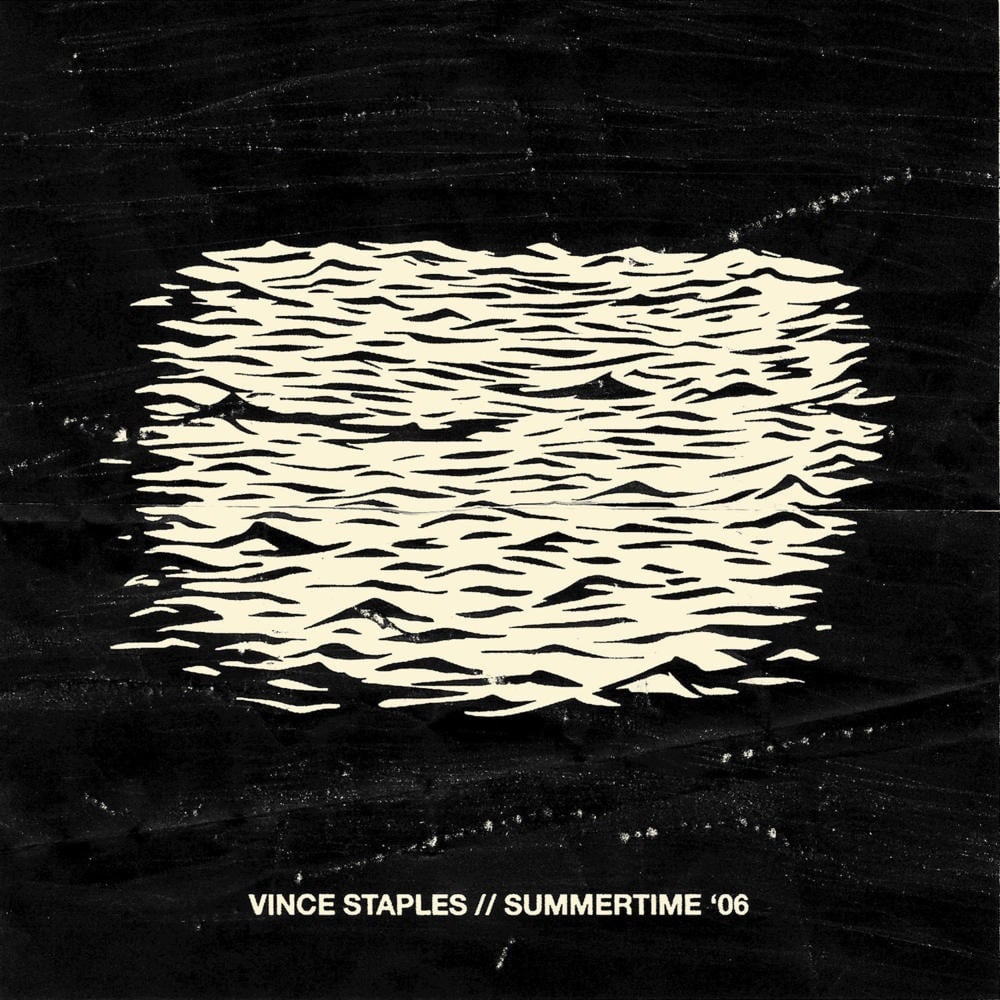 Released: June 30, 2015
Label: ARTium, Blacksmith, Def Jam
A sonic journey that traverses multiple genres and defies categorization, Vince Staples, with his unique blend of rap and dance sounds, pushed the boundaries of what hip hop could be on Summertime '06 and made it work in his own unique way. The album is a dark and unapologetic portrayal of life in Long Beach, California, where violence and danger lurk around every corner. But unlike other rappers who might glorify or romanticize the gangsta lifestyle, Vince Staples takes a critical and insightful approach. He's a straight-edge kid with a keen eye and a sharp mind, offering a stark and sobering perspective on the harsh realities of the hood. With Summertime '06, Vince Staples established himself as one of the most innovative and important artists of his generation.
18. Freestyle Fellowship – Innercity Griots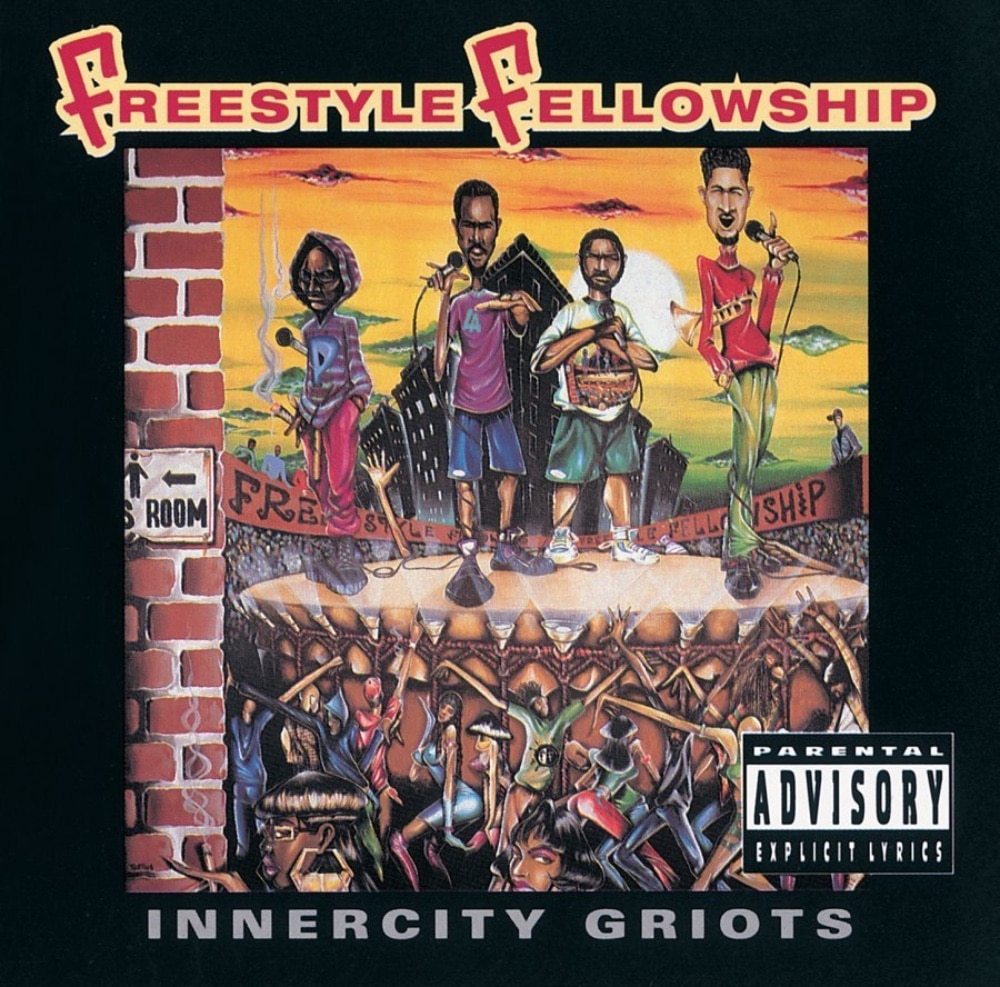 Released: April 28, 1993
Label: 4th & B'way, Island, PolyGram
Freestyle Fellowship emerged on the L.A. rap scene in the early '90s and quickly earned the respect of the city's hip-hop underground with their skills and style. On Innercity Griots, the group's vibrant and dexterous wordplay is matched by improved production, creating a completely collaborative album where each MC – Mikah Nine, Jupiter, Peace, and Aceyalone – shone. With this album, the group introduced a harder sound with less emphasis on funk and more on jazz and drums. Innercity Griots was a milestone album for the West Coast, transforming rap music into a completely independent sound with faster songs that broke free from slow R&B structures.
17. Warren G – Regulate… G Funk Era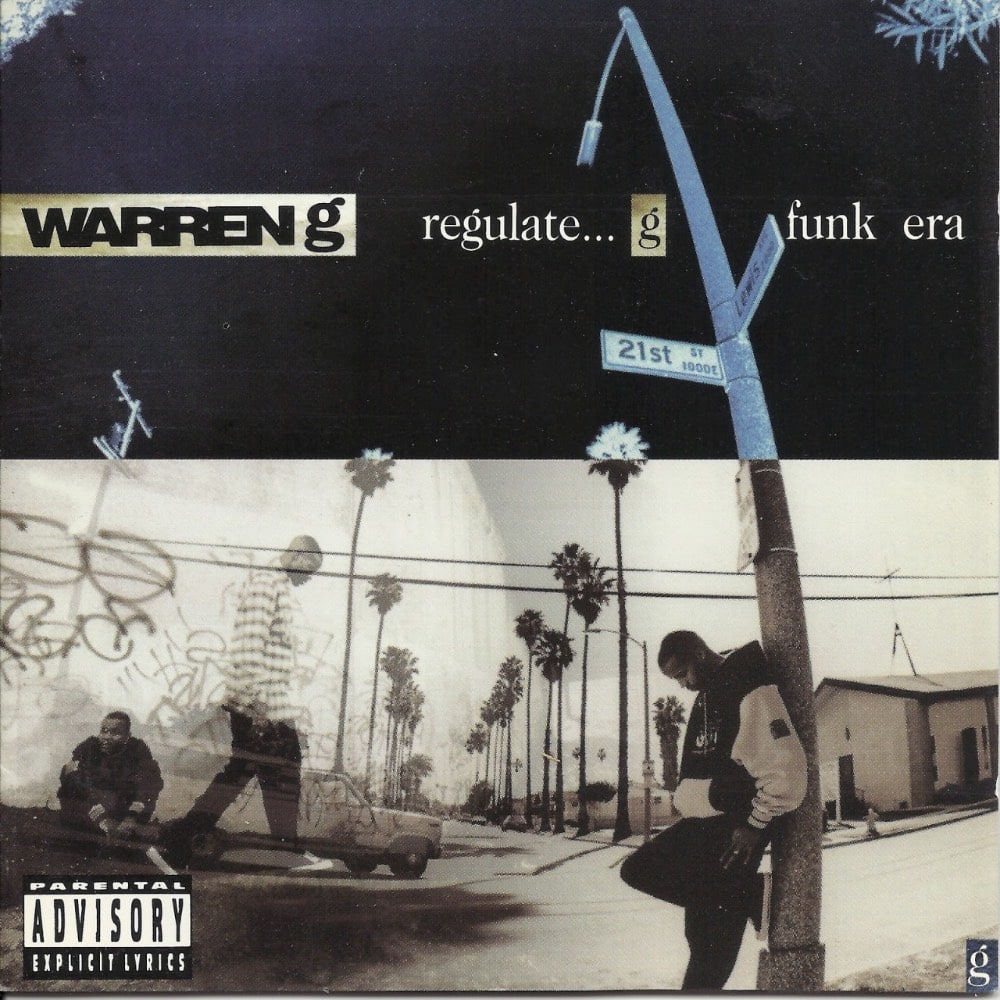 Released: June 7, 1994
Label: Violator, Def Jam
On June 7, 1994, Warren G delivered an album so addictive and catchy that it almost singlehandedly saved Def Jam from the brink of financial ruin. Unlike many of his contemporaries, Warren G didn't rely on gangsta posturing or violent imagery to make an impact. Instead, he focused on good vibes, good times, and good music. Anchored by the timeless hit "Regulate" and the era-defining "This DJ," Warren G's skillful production and ear for melody shine throughout the album, making it a timeless gem of the '90s L.A. rap era.
16. Cypress Hill – Cypress Hill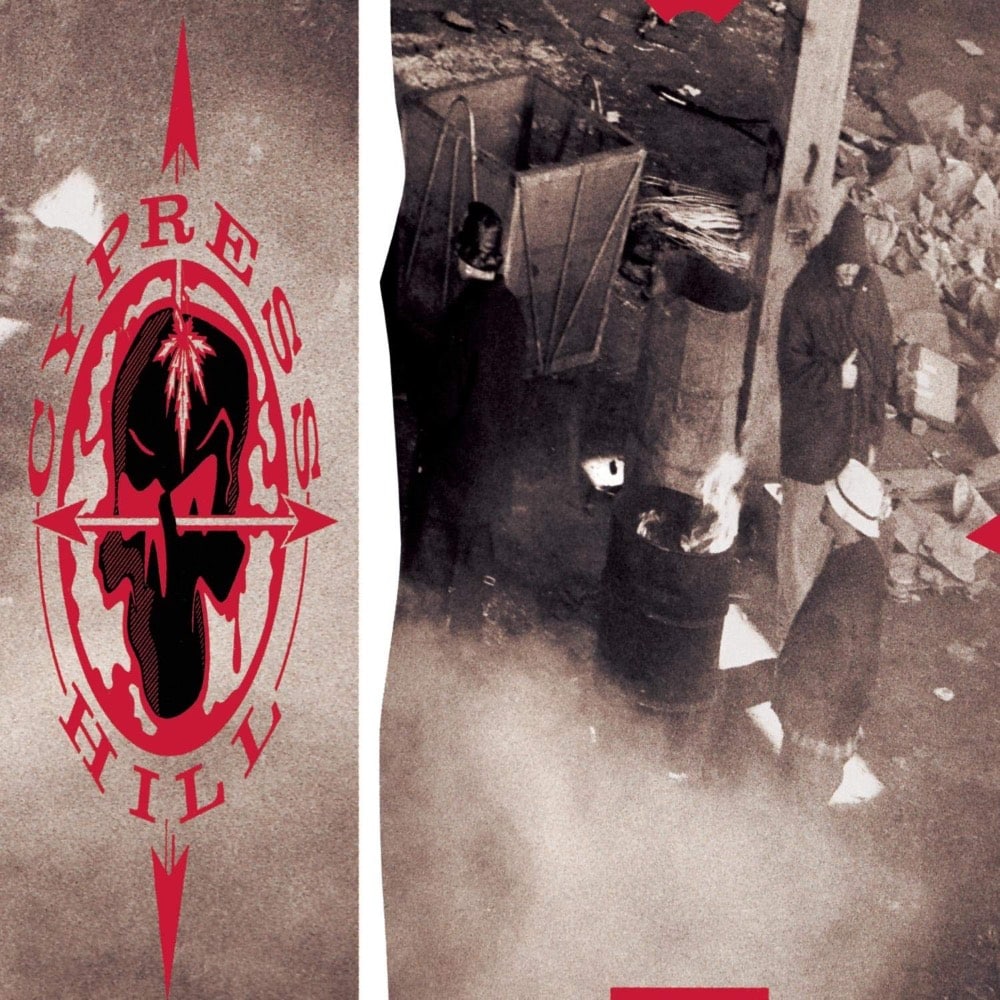 Released: August 13, 1991
Label: Ruffhouse, Columbia
With this album, Cypress Hill not only became one of the most influential rap acts of the early '90s, but they also paved the way for a new generation of Latino artists to break through in the hip hop world. B-Real's unique, nasal flow combined with the group's signature fusion of hip hop and rock made for a sound that was unlike anything else at the time. From the haunting organs on "How I Could Just Kill A Man" to the funky bass on "Hand on the Pump," the beats were messy and raw, perfectly complementing the group's off-kilter rhymes.
15. Suga Free – Street Gospel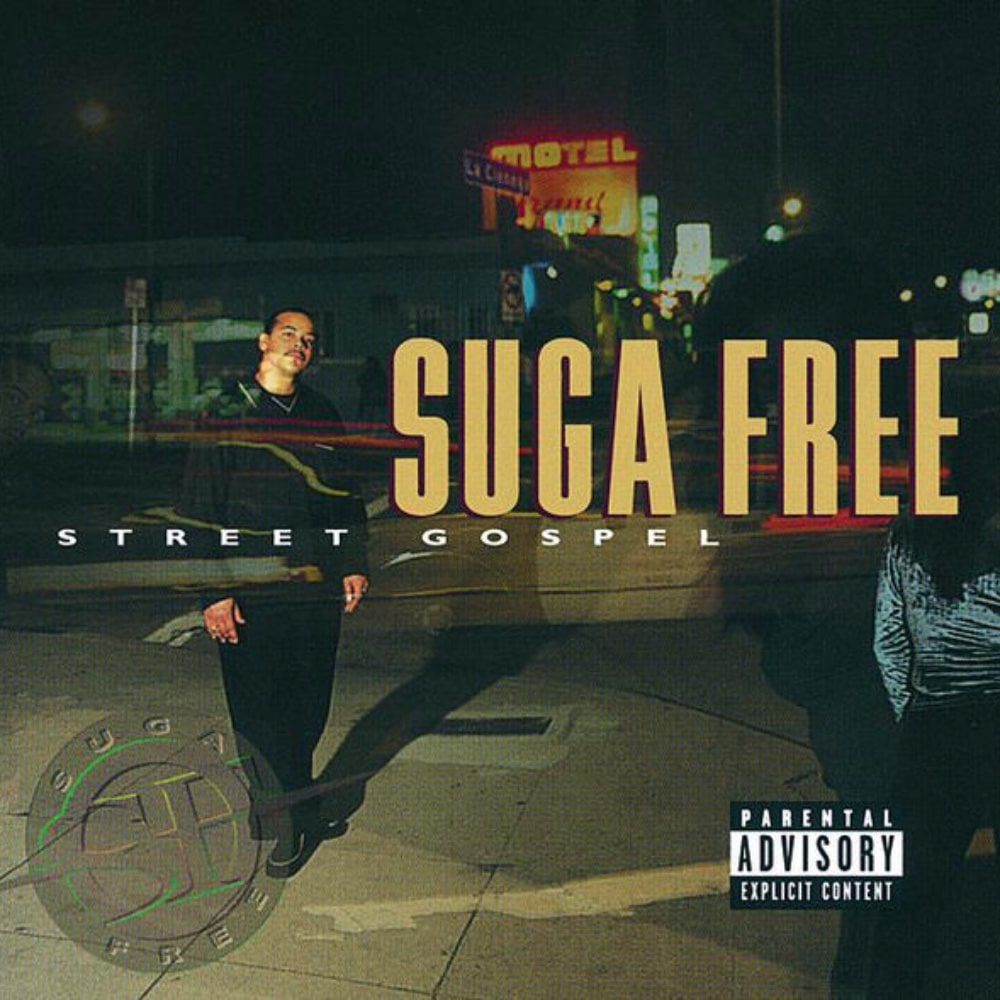 Released: June 24, 1997
Label: Polygram Records
Released in 1997, Street Gospel marks the debut album of West Coast OG Suga Free, and it's a raw, no-holds-barred introduction to the rapper's unique brand of G-funk. Produced by the legendary DJ Quik, the album is a masterclass in West Coast sound, with Suga Free's aggressive yet charismatic delivery cutting through the hard-hitting beats. While some tracks may lack the finesse of the culture's biggest hits, the album's standout single "If You Stay Ready" showcases Suga Free's power as an MC, making Street Gospel a must-listen for any G-funk enthusiast.
14. Ice-T – O.G. Original Gangster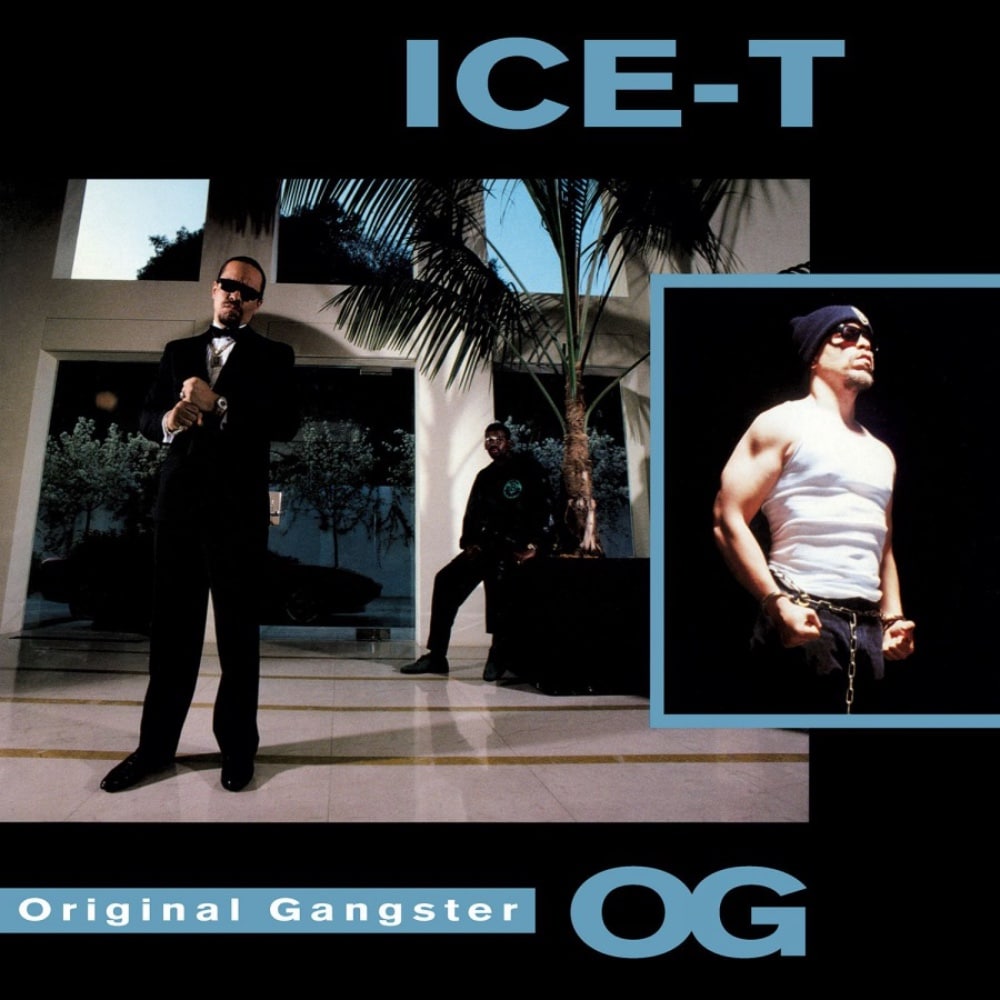 Released: May 14, 1991
Label: Sire
In a catalogue that boasts classics like Rhyme Pays, Power and The Iceberg/Freedom of Speech… Just Watch What You Say!, Ice-T's fourth album stands tall as his greatest work to date. This sprawling masterpiece is a gripping and gritty snapshot of life in South Central L.A., a place where gangs, guns, and drugs were the norm. Ice-T's narrative abilities are on full display here, as he weaves tales of street life with moral ambiguity and socio-political underpinnings. The album remains a certifiable classic of the gangsta rap genre, and Ice-T's most honest and unflinching representation of the world he grew up in.
13. MC Eiht – We Come Strapped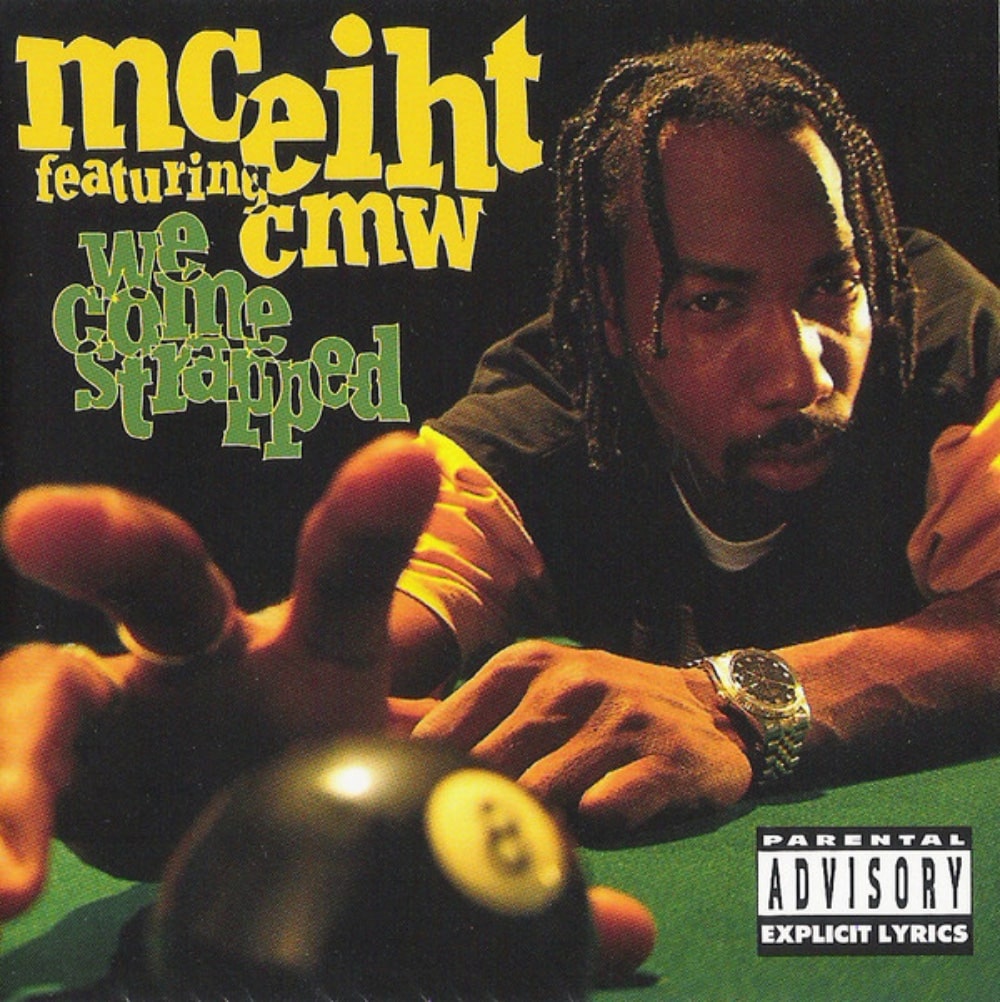 Released: July 19, 1994
Label: Epic Street
We Come Strapped is a certified West Coast classic that has rightfully earned its place among the greats of the genre. Released in 1994, it's an album that drips with the kind of L.A. attitude and authenticity that only someone from Compton can exude. With Compton's Most Wanted in tow, MC Eiht's debut effort is a masterclass in storytelling, painting vivid pictures of the harsh realities of street life. But it's not just the lyrics that make We Come Strapped a standout – the production is top-notch, with the classic G-funk sound that is synonymous with the era. It's an album that captures the essence of early '90s West Coast hip hop and showcases MC Eiht as a solo artist with the raw talent and charisma to stand among the best in the game.
12. 2Pac – All Eyez on Me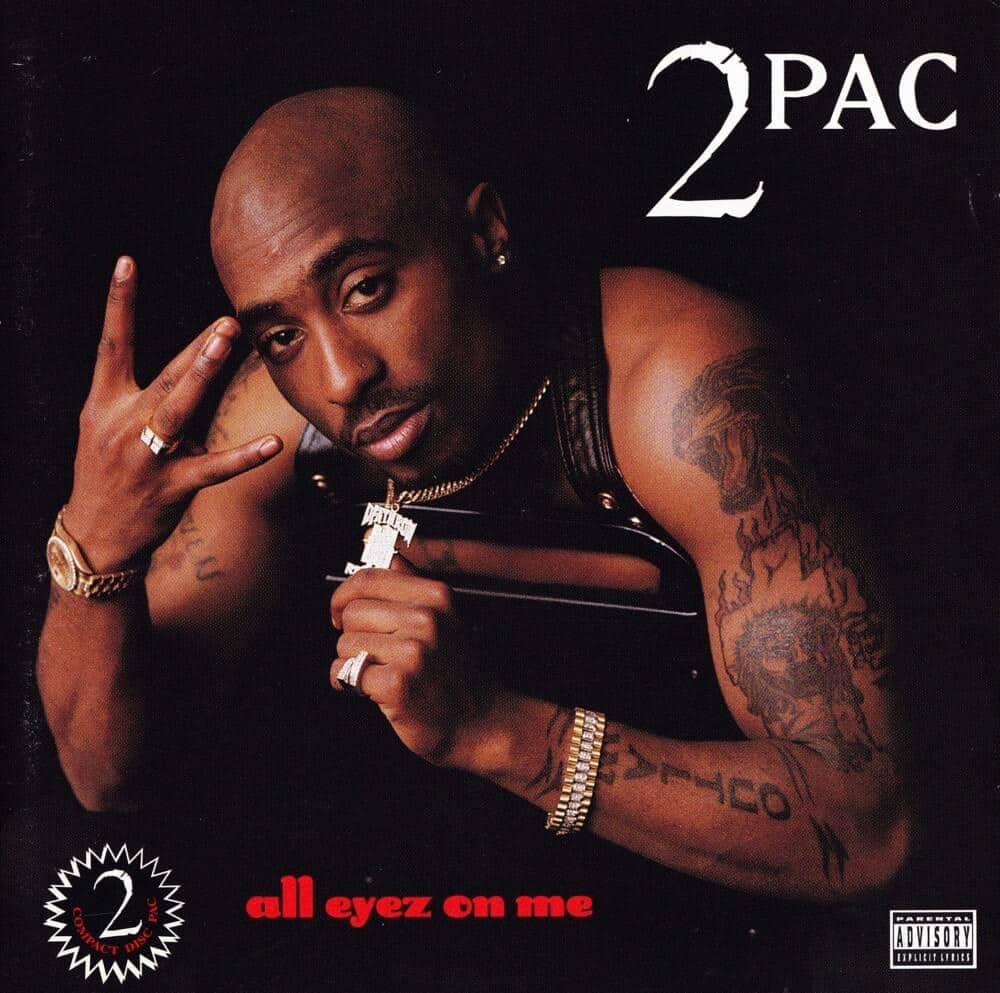 Released: February 13, 1996
Label: Death Row, Interscope
Released at the height of his career, Pac's vision for the project was to take listeners on a journey through his life and the tumultuous times he lived in. The result is a sprawling epic that covers a wide range of topics, from gang violence to police brutality to love and loss. Featuring some of the biggest names in hip hop at the time, including Snoop Dogg, Method Man, Redman, Kurupt, Dr. Dre, Nate Dogg and E-40, All Eyez on Me is a sonic tour de force that cemented 2Pac's status as a legend in the game. Even more impressive is the fact that the entire album was recorded in just two weeks, a testament to the rapper's work ethic and unwavering dedication to his craft. With timeless hits like "California Love," "2 of Amerikaz Most Wanted" and "How Do U Want It," All Eyez on Me remains one of the most important and influential albums in hip hop history.
11. N.W.A. – Straight Outta Compton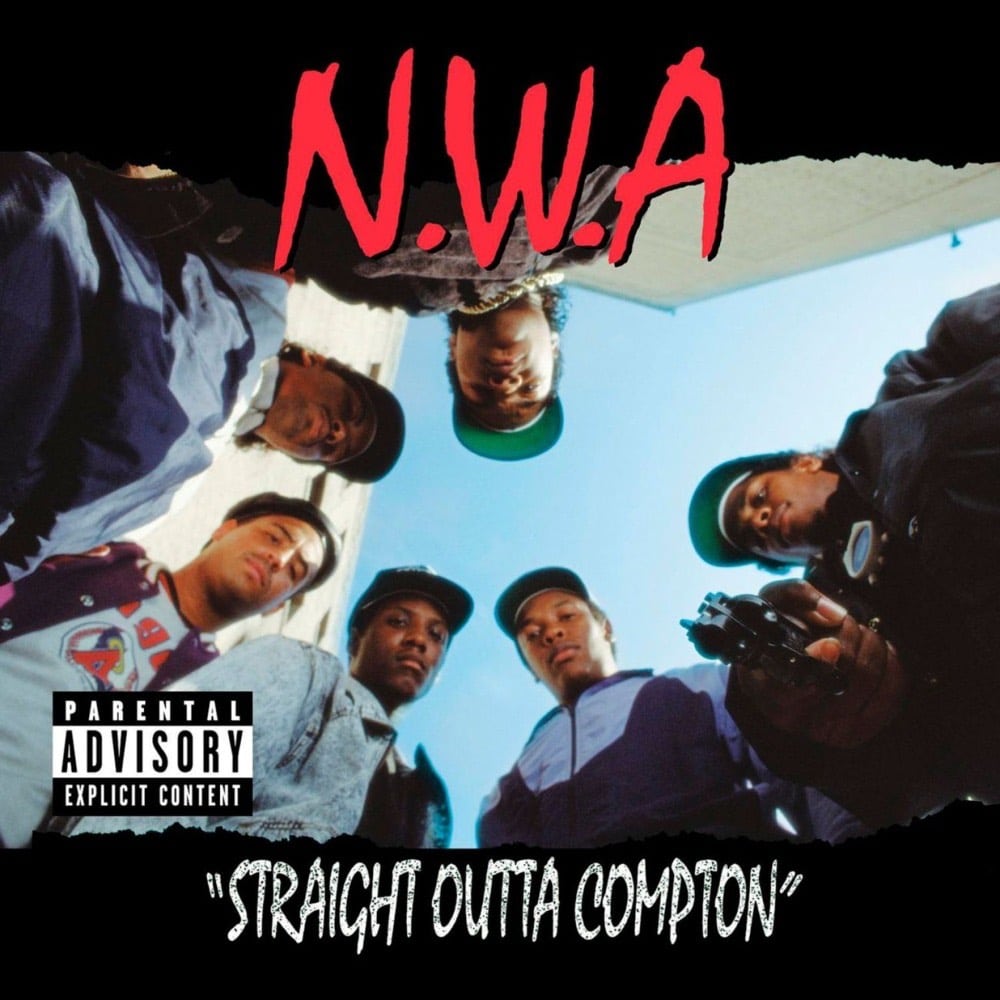 Released: August 8, 1988
Label: Ruthless, Priority
The year was 1988 and the music world was about to be rocked to its core with the release of N.W.A's debut album Straight Outta Compton. The Compton-based group, consisting of Eazy-E, Ice Cube, Dr. Dre, MC Ren, and DJ Yella, pioneered gangsta rap and ushered in a new era of hip hop music. With its raw, unfiltered portrayal of street life, Straight Outta Compton is a game-changing record that remains just as relevant today as it did over 30 years ago (perhaps even more so). From the anthemic title track to the gritty realism of "Fuck tha Police", Straight Outta Compton is a landmark in hip hop history, setting the bar for all future gangsta rap albums to come.
10. DJ Quik – Quik Is the Name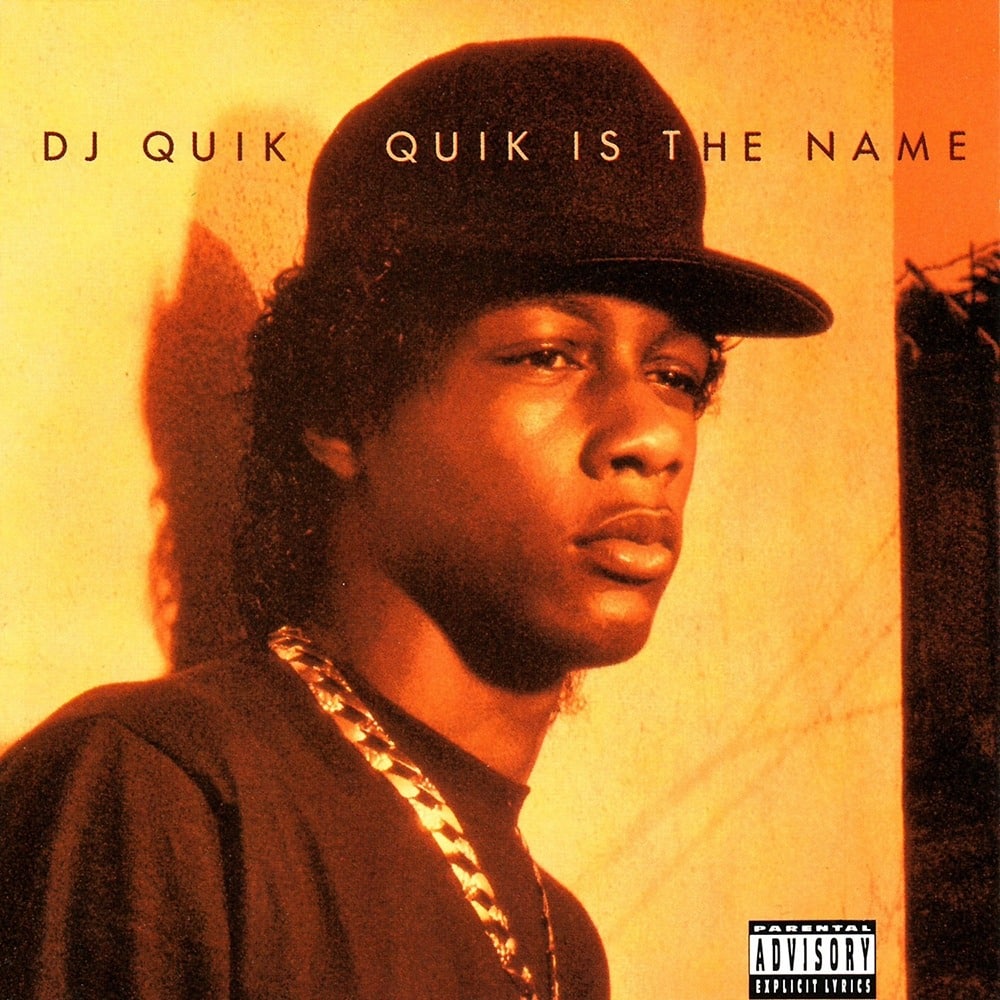 Released: January 15, 1991
Label: Profile
In a sea of gangsta rap dominating the West Coast scene in the early 90s, DJ Quik's debut album Quik Is the Name was a breath of fresh air. With a unique blend of down-to-earth lyrics and funky, soulful production, Quik stood out among the likes of N.W.A. and Ice Cube. The album's tracks were a melting pot of influences from Quik's childhood, including Roger Troutman and George Clinton, resulting in a sound that was both familiar and innovative. And it wasn't just the production that set Quik apart – his fresh-faced delivery and relatable themes about everyday life in Compton won over fans and critics alike. In a perfect world, Quik Is the Name would be unanimously held in the same high regard as other classic West Coast albums of its time.
9. Blu & Exile – Below the Heavens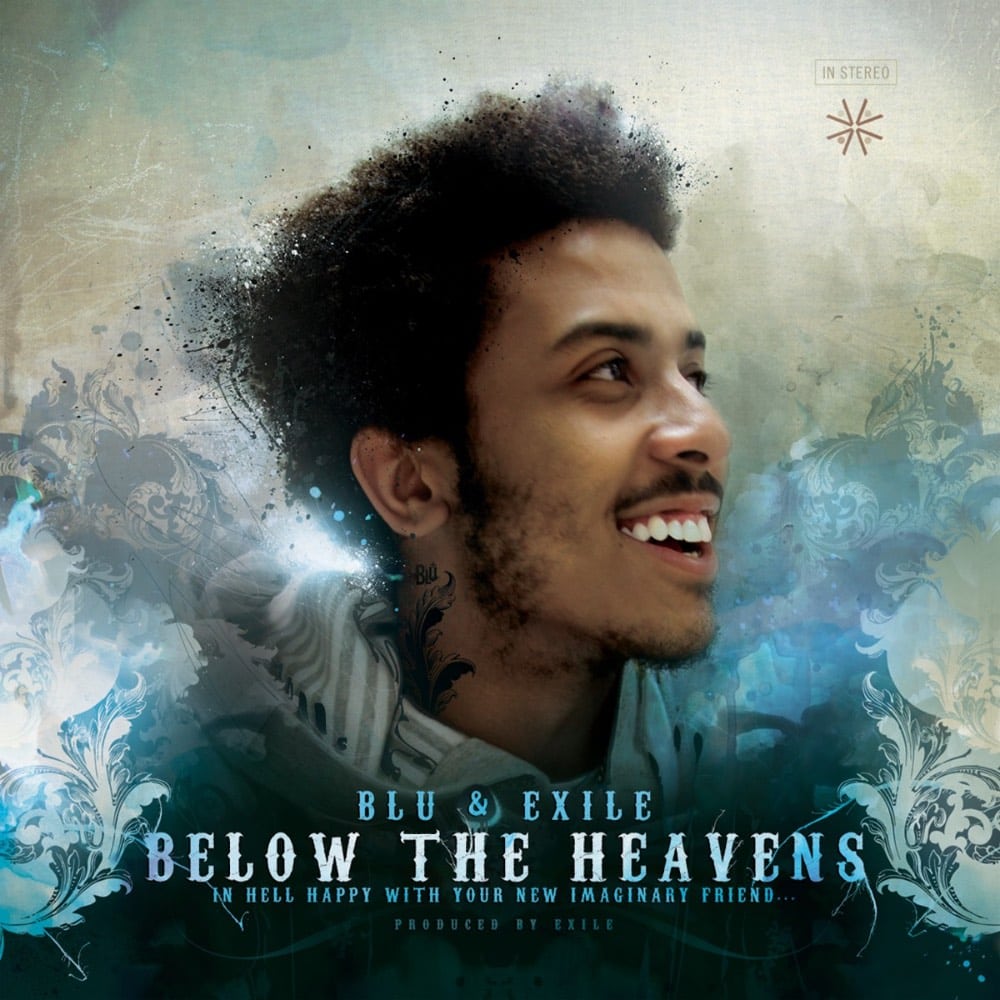 Released: July 17, 2007
Label: Sound in Color
In 2007, while the rap industry was busy chasing trends and making ringtones, Blu & Exile focused on taking it back to basics, delivering an album that was pure, unadulterated hip hop. Exile's soulful production is the perfect backdrop for Blu's introspective rhymes, as he navigates through life's ups and downs with a relatable honesty that's hard to come by in today's rap landscape. Harking back to the soulful boom-bap production and everyday lyricism of Gang Starr and Pete Rock & CL Smooth, Below the Heavens takes listeners on a journey that is both nostalgic and refreshing. With their timeless debut, Blu & Exile proved that sometimes, the best way to move forward is to look back.
8. The Game – The Documentary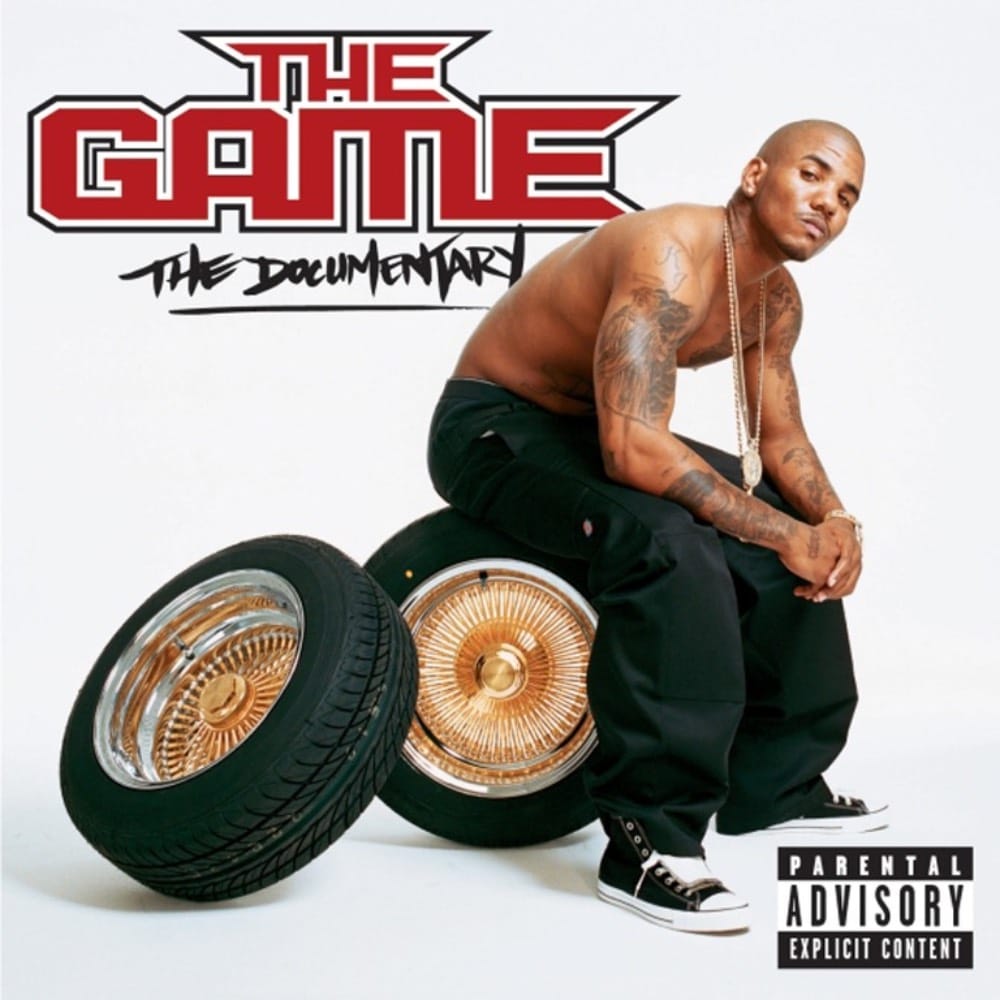 Released: January 18, 2005
Label: Aftermath, G-Unit, Interscope
With the help of Dr. Dre and 50 Cent, The Game crafted a sonic masterpiece that captured the essence of West Coast rap while putting his own stamp on the genre. The Compton rapper's gritty, vivid storytelling takes center stage, as he chronicles his L.A. upbringing and rise to fame with an authenticity and rawness rarely seen in the culture. The album's production is top-notch, with Dr. Dre, Just Blaze, and Kanye West all contributing their signature sounds to the mix. But it's the Game's larger-than-life personality and undeniable charisma that truly shine on tracks like "Hate It or Love It" and "Dreams." The Documentary marked a turning point in West Coast rap and cemented The Game's place as one of L.A.'s most compelling voices.
7. Dr. Dre – 2001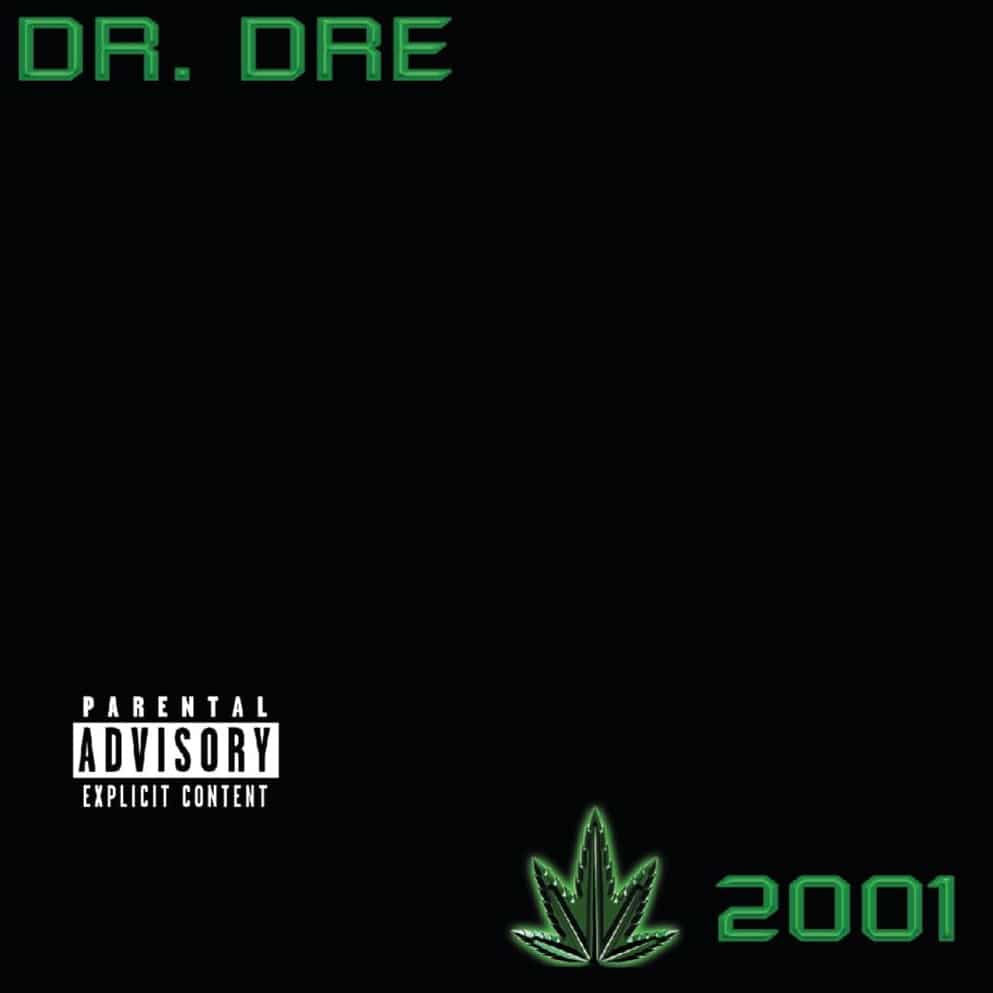 Released: November 16, 1999
Label: Aftermath, Interscope
Released in 1999, Dre's sophomore album is a gangsta rap classic that features some of the most iconic tracks in hip-hop history. The first half of 2001, from the thundering opening of "Lolo (Intro)" to the club banger "The Next Episode," is an unbeatable run of bangers that solidifies Dre's place as one of the most legendary producers of all time. With its stripped-down chords and L.A. funk influences, Dre's production on 2001 is simply masterful. And with features from hip hop giants like Eminem, Snoop Dogg, Xzibit, Kurupt and Nate Dogg, Dre had a star-studded cast of artists backing his ascension back to hip hop royalty.
6. Ice Cube – Death Certificate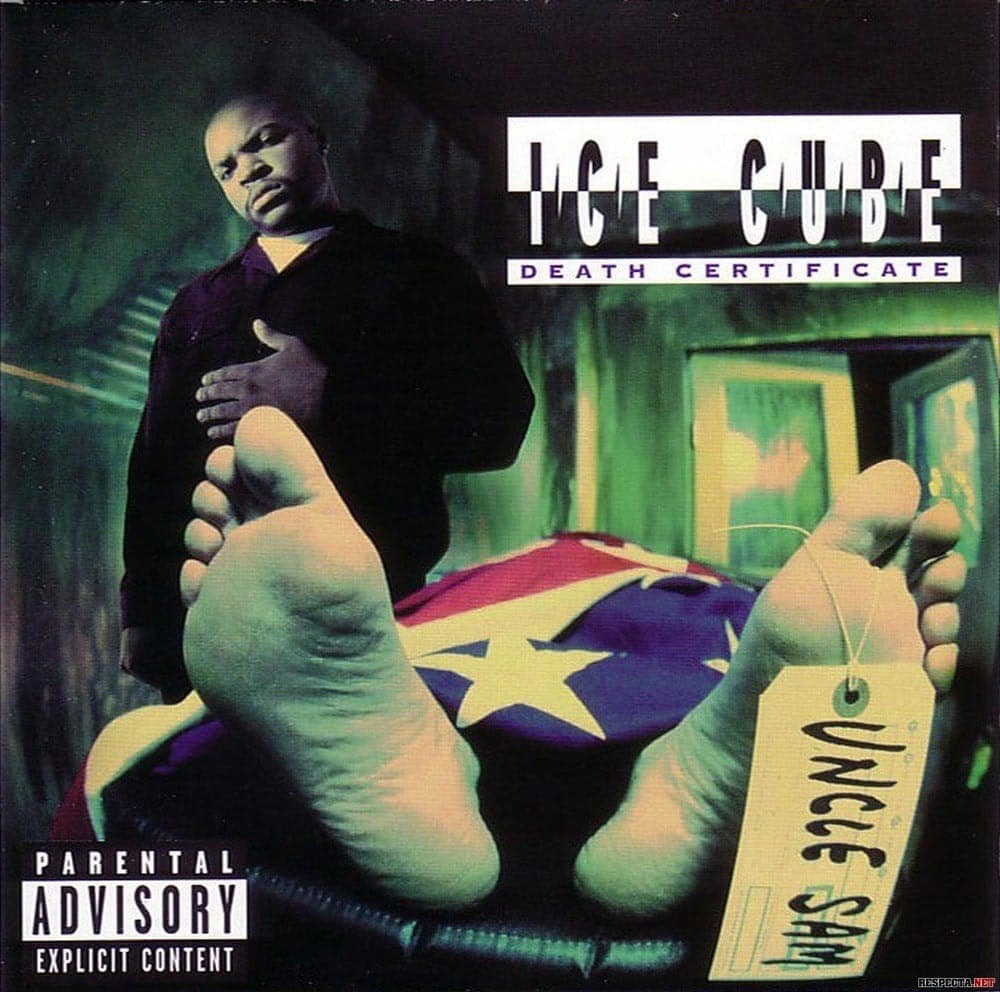 Released: October 29, 1991
Label: Lench Mob, Priority
In the early 90s, Ice Cube was the undisputed king of West Coast rap. Coming off a string of game-changing releases, including his solo debut AmeriKKKa's Most Wanted and Kill at Will (the first rap EP to go platinum), Cube was firing on all cylinders when he dropped Death Certificate on October 29, 1991. From the opening bars of "The Wrong Ni**a to Fuck Wit" to the blistering closer "No Vaseline," Cube unleashed an unrelenting assault on racism, police brutality, and the state of Black America. He didn't pull any punches, and he didn't hold anything back. With his razor-sharp wit and fiery delivery, Cube delivered some of the most incendiary rhymes of his career, backed by the funk-heavy production of Sir Jinx and Boogieman. Despite the lack of radio play for its singles, Death Certificate went platinum in just two months, and remains a cornerstone of West Coast rap, a powerful document of a time and place when hip-hop was at its most raw and uncompromising.
5. 2Pac – The Don Killuminati: The 7 Day Theory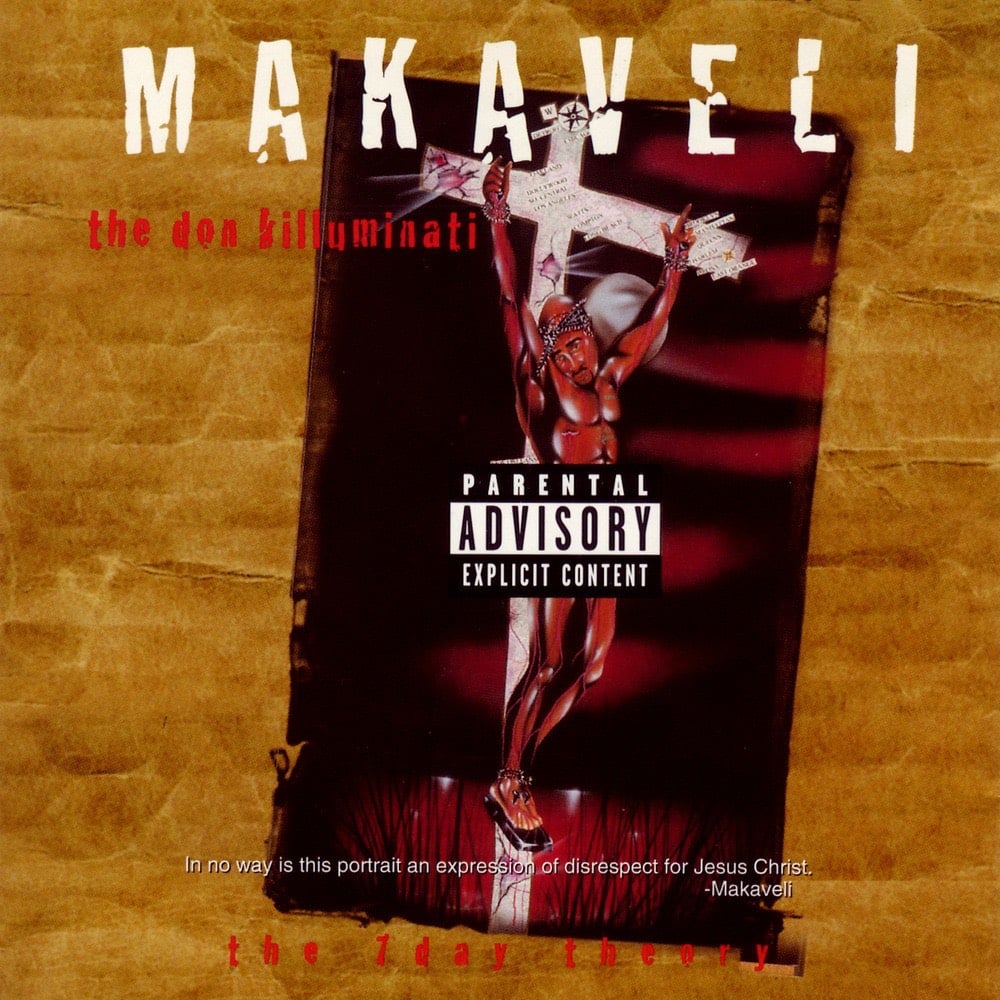 Released: November 5, 1996
Label: Death Row, Interscope
2Pac's recording career was marked by several classic albums that showcased his artistic prowess, from the politically-charged Strictly 4 My N.I.G.G.A.Z… to the introspective Me Against the World and the blockbuster All Eyez on Me. However, it's his posthumous album, The Don Killuminati: The 7 Day Theory, that stands out as his true magnum opus. The album's unpolished sound and eerie, rageful tone perfectly capture Pac's state of mind during the recording process. From the aggressive opening track "Bomb First (My Second Reply)" to the closing diss track "Against All Odds," Pac delivers some of his most biting and vengeful lyrics over beats crafted by producers Hurt-M-Badd, QDIII and Darryl "Big D" Harper. Despite being overshadowed by the rapper's tragic death, Pac's first posthumous release remains one of the greatest L.A. rap albums of all time.
4. Snoop Dogg – Doggystyle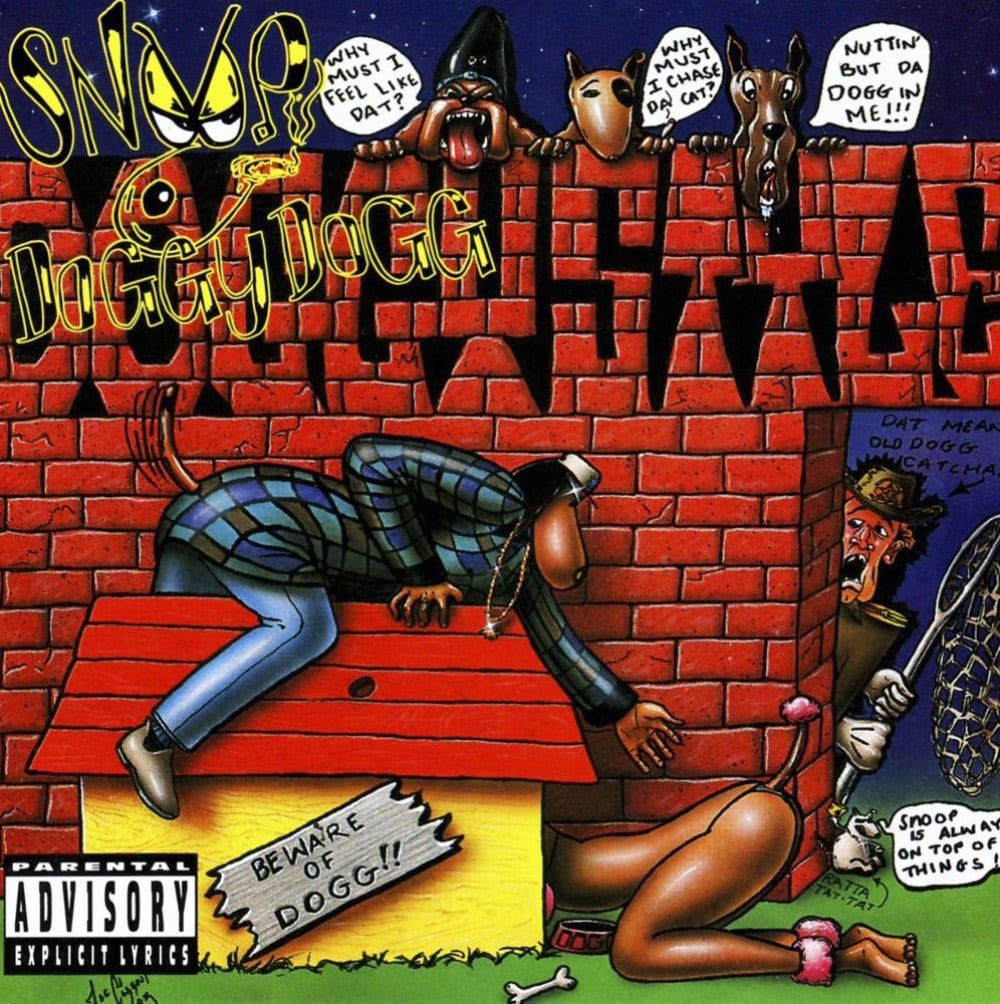 Released: November 23, 1993
Label: Death Row, Interscope
When Snoop Doggy Dogg burst onto the scene with his scene-stealing features on The Chronic, it was clear that he was destined for greatness. But no one could have predicted just how massive his debut album would be. When Doggystyle dropped in 1993, it sold over 800,000 copies in one week, making it the fastest-selling rap album at the time (later overtaken by 50 Cent's debut). As the spiritual successor to The Chronic, with Dre's sunny P-funk production providing the perfect backdrop for Snoop's laconic, melodic flow, there was no way Doggystyle wouldn't go down as a masterpiece. From the timeless singles like "Who Am I? (What's My Name?)" and "Gin and Juice" to the playful tribute to Slick Rick on "Lodi Dodi," every track on the album is a classic.
3. Ice Cube – AmeriKKKa's Most Wanted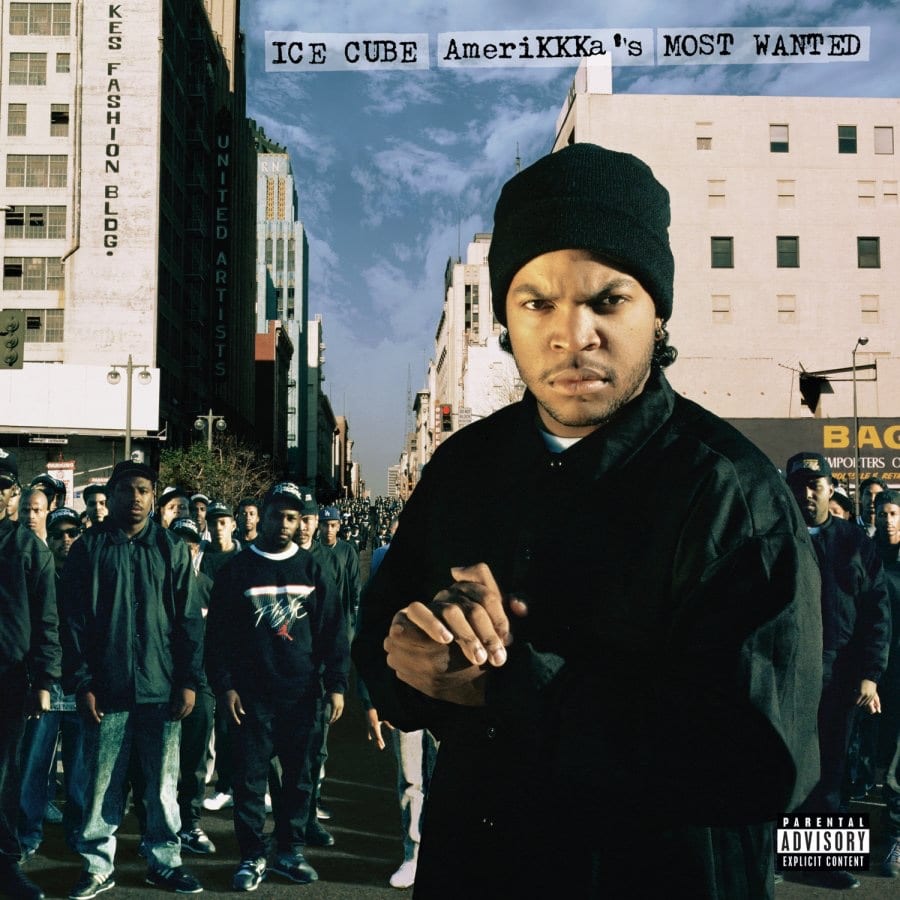 Released: May 16, 1990
Label: Lench Mob, Priority
When Ice Cube split from N.W.A. due to financial disagreements, it was a surprise to the hip hop world. But then he did something even more shocking – he went to New York and linked up with the legendary Bomb Squad, the production team behind Public Enemy's most revolutionary tracks. The result was an album that would change the game forever. On AmeriKKKa's Most Wanted, Ice Cube's subversive writing and incendiary delivery are on full display, as he takes the listener on a journey through life in the projects, gang warfare, racism, and poverty. It's a raw and unflinching look at the realities of life on the streets, and it's impossible not to get swept up in Ice Cube's powerful rhymes and the Bomb Squad's chaotic funk.
2. Kendrick Lamar – good kid, m.A.A.d city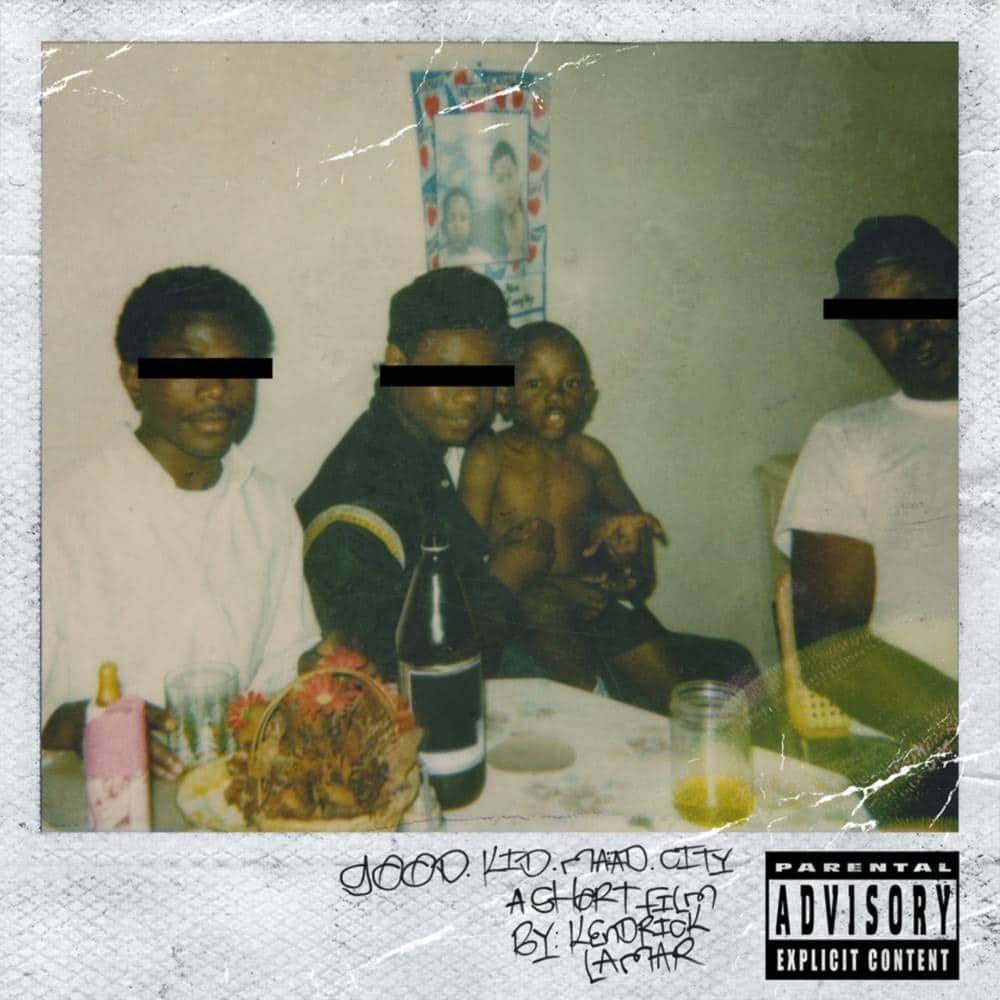 Released: October 22, 2012
Label: TDE, Aftermath, Interscope
In our opinion To Pimp a Butterfly and DAMN. are greater Kendrick Lamar albums than good kid, m.A.A.d city, but neither one of them represent the city of L.A. better than this major label debut of the West Coast king. Listening to good kid, m.A.A.d city is like taking a journey through K.Dot's hometown of Compton. It's a visceral experience that's impossible not to get swept up in, and it's an album that demands to be listened to from start to finish. From the eerie opening track to the heart-wrenching closer, every song on the album is a masterpiece of storytelling and musical innovation. Kendrick's lyricism is on-point as ever, and the production is complex and layered, blending elements of jazz, funk, and classic hip hop. This isn't just an album – it's an audio-movie of Kendrick's past, a story of love, loss, and survival in one of America's toughest neighborhoods.
1. Dr. Dre – The Chronic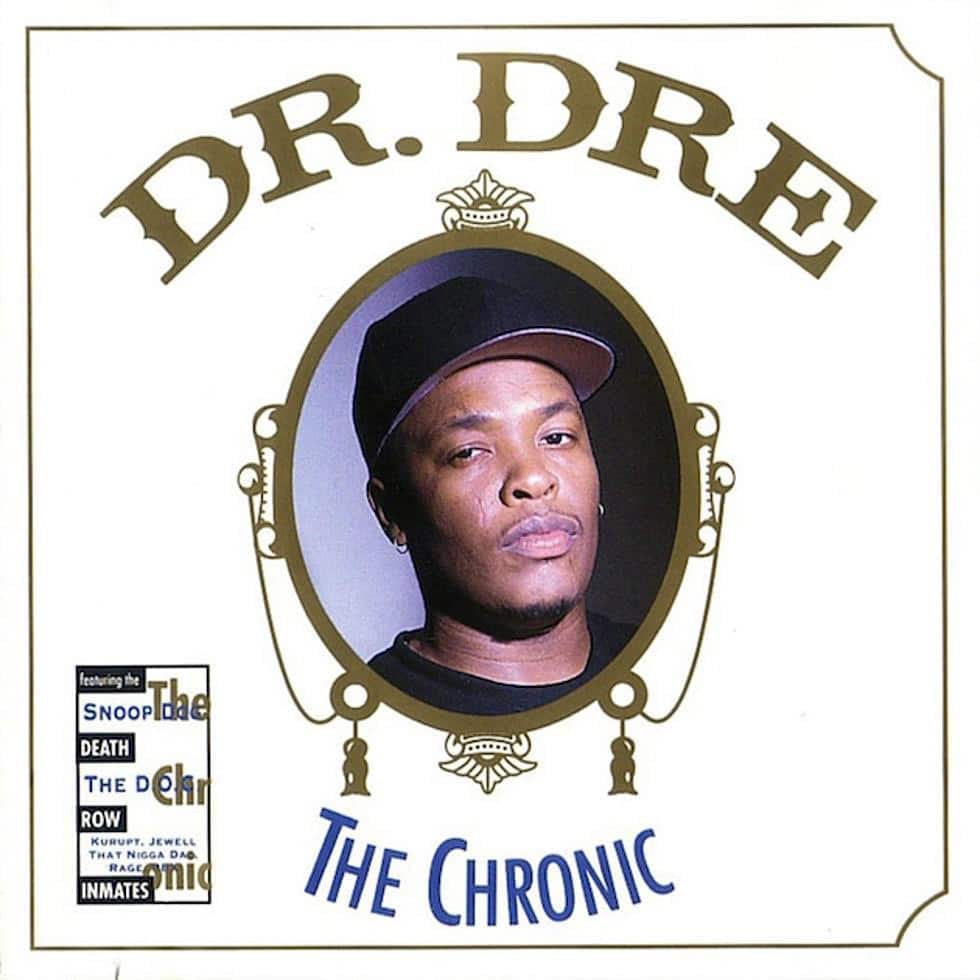 Released: December 15, 1992
Label: Death Row, Interscope
In the world of hip hop, few albums have had the seismic impact that Dr. Dre's debut, The Chronic, had in 1992. After splitting from N.W.A., Dre teamed up with Suge Knight to form Death Row Records and began working on an album that would completely change the rap game. And boy, did he succeed. The Chronic not only launched the careers of West Coast legends like Snoop Dogg, Daz Dillinger, Kurupt, Nate Dogg, and Warren G, but it also redefined gangsta rap for a wider audience and established Death Row as one of the most important record labels in hip hop history. But beyond its cultural impact, this albums just sounds so damn good. Dre's crisp production, infused with P-Funk samples, is nothing short of genius, and Snoop's laconic, lyrical style has aged like a fine wine, making the album one of the most replayable rap albums ever. Not only is The Chronic the greatest L.A. rap album ever made, there's a case for it being the greatest hip hop album of all time.
Affiliate disclaimer: Some links on this website are affiliate links. We may earn a small commission if you make a purchase through these links, but only promote products we truly believe in. We disclose affiliate links and give honest reviews.