When Kendrick Lamar declared himself the King of New York on Big Sean's "Control," he launched the rap game into a hysterical frenzy that hadn't been seen since the days of 50 Cent. Evidently rappers today are too sensitive.
Who does this Compton rapper think he is? How dare he put himself on the throne that Biggie, Nas and Jay-Z once battled for?
The origins of the title – King of New York – can be traced back to mid-90s during that Nas, Biggie, Mobb Deep, Wu-Tang era. Since then, plenty of rappers have come and gone but only a few have had the prowess on the mic as well as influence to legitimately claim the throne.
We're going to take a look at all the New York rappers who have sat on the hotly-contested throne throughout history. From Nas to Biggie, Jay-Z to Puffy to 50 Cent, we present to you: the Kings of New York.
1994 – Nasty Nas claims the throne with Illmatic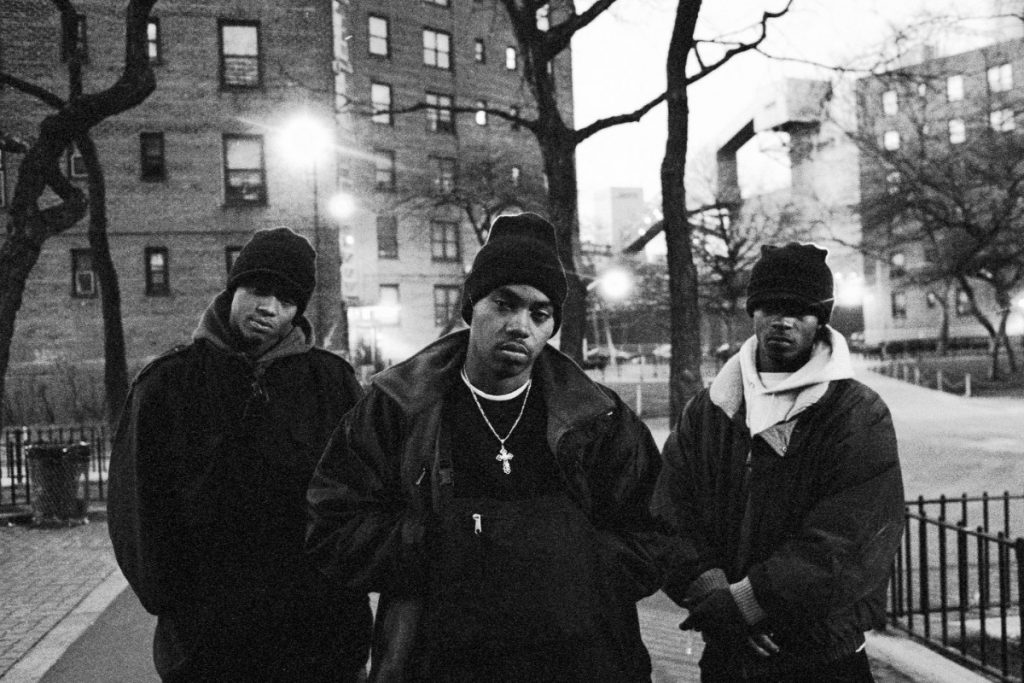 Crowning achievements: Illmatic
Other rappers in contention: The Notorious B.I.G., Method Man
Just like there was a pre-Rakim era and post-Rakim era, hip-hop can be divided into a pre-Nas era and post-Nas era. In the early '90s, while Nas was kidnapping the President's wife without a plan and prepping his highly anticipated debut album, New York had crews like the Wu-Tang Clan, Onyx and Black Moon holding it down.
While their albums helped shift from focus back to the East Coast from Dre and Snoop, it was Nasty Nas and Illmatic that managed to galvanise hip-hop in an era when L.A. had it on lock.
Illmatic was a masterstroke in vivid poetry delivered over incredible beats by New York giants like DJ Premier, Q-Tip, Large Professor and Pete Rock. Despite selling way under expectations, there was no doubt about it, the city had its first true king in the form of a 20-year old scribe from Queensbridge.
Meanwhile, a Brooklyn rapper by the name of The Notorious B.I.G. was lurking in the shadows with a single called "Juicy."
1995 – Biggie snatches the crown from Nas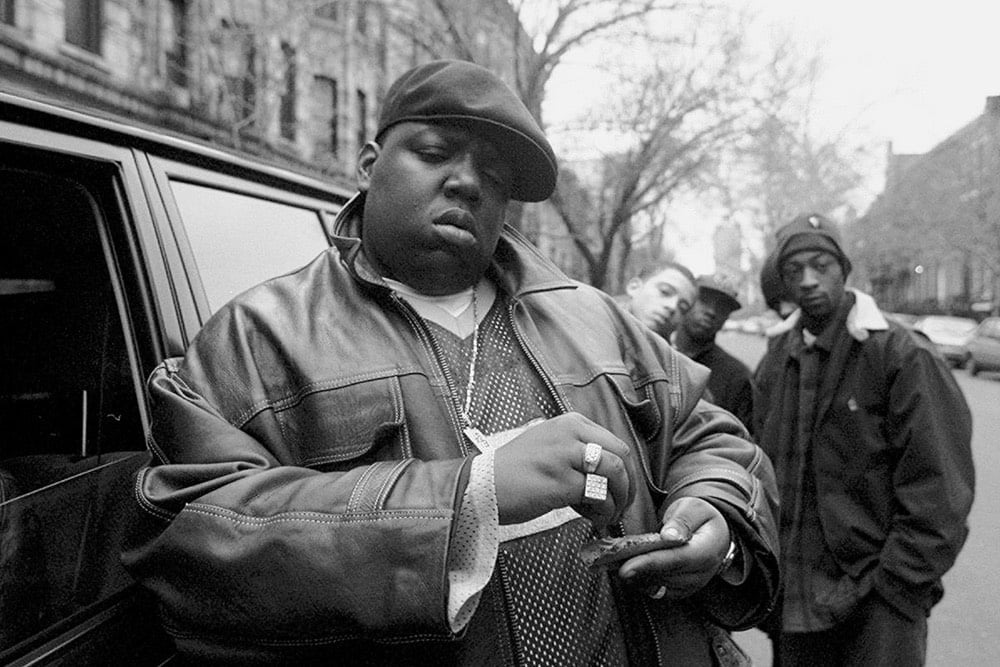 Crowning achievements: Ready to Die singles – "Big Poppa", "One More Chance (Stay with Me Remix)", Conspiracy (with Junior M.A.F.I.A.)
Other rappers in contention: Nas, Raekwon, Prodigy
Officially we have it down as 1995, but truth be told, once Biggie dropped "Juicy" in August of '94 and then Ready to Die a month later, it was all over for Nas. Big was the new King of New York.
Nas had singlehandedly pushed lyricism to another level with Illmatic but the fact was, he wasn't moving units. Meanwhile, Biggie's debut had hit double platinum status a little over a year since its release while the singles were killing it on the radio, the streets and the clubs. Bad Boy had everything on lock.
Now this is where things start to get interesting.
By this time Mobb Deep had dropped their landmark sophomore album, The Infamous, and Raekwon the Chef was emerging as the most prominent member of the Wu-Tang Clan with his debut record Only Built 4 Cuban Linx…
Nas decided to ally himself with both Mobb Deep and Wu-Tang by appearing on both albums. It just so happened that Raekwon and Ghostface decided to take shots at Biggie, dissing the rapper for allegedly biting Nas' album cover idea. I guess everybody wants to take shots when you're on top.
Biggie doesn't reply on wax to Rae and Ghost at that time, he's too busy stacking his bread and setting up Junior M.A.F.I.A. whose debut album, Conspiracy, hit gold in the same year.
1996 – Nas reclaims the throne, Jay-Z emerges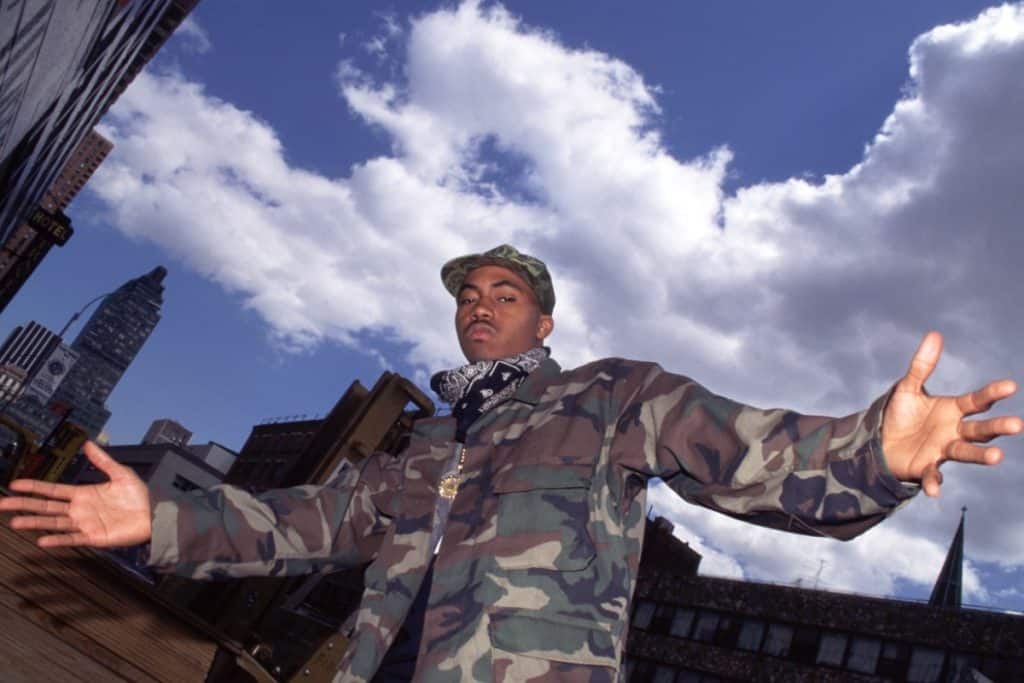 Crowning achievements: It Was Written
Other rappers in contention: The Notorious B.I.G., Jay-Z, Prodigy
After seeing Biggie's phenomenal success with Ready to Die, Nas realises he needs to change up his game and starts working with Steve Stoute to pursue a more commercial direction.
Stoute links Nas up with The Trackmasters who bless Nas with radio-friendly singles like "Street Dreams" and the Lauryn Hill-featured "If I Ruled the World (Imagine That)." Fortunately, Nas balances it out by bringing on Mobb Deep's Havoc and DJ Premier for the more gully records.
Released in July 1996, It Was Written moves 268,000 units in its opening week and debuts at the top of the Billboard 200. Both singles crack the Billboard Hot 100 and by the end of the year the album sells over 2 million copies. Nasty Nas was back on top, trading in his army jacket and Timberlands for a pink suit and cigars.
Also during that time, Nas starts to fire subliminal shots at Biggie. "The Message" is Nas reclaiming the King of New York title while throwing jabs at Big and an up-and-coming Marcy rapper named Jay-Z.
While Jay-Z had been in and out of the rap game since the late '80s, his 1996 debut album, Reasonable Doubt, was his true entrance and straight away he was a problem. With slick mic skills, formidable storytelling abilities and a single "Ain't No Nigga" that was making noise, Jay-Z had pushed his way into the conversation.
Not to mention his alliance with Biggie – having the Bad Boy artist appear on "Brooklyn's Finest" was an incredible coup and helped cement his name amongst the top New York rappers at the time.
Meanwhile, Big was relatively quiet on the King of New York front, distracted by his ongoing beef with 2Pac as well as readying his sophomore album.
1997 – Biggie passes, Puff carries on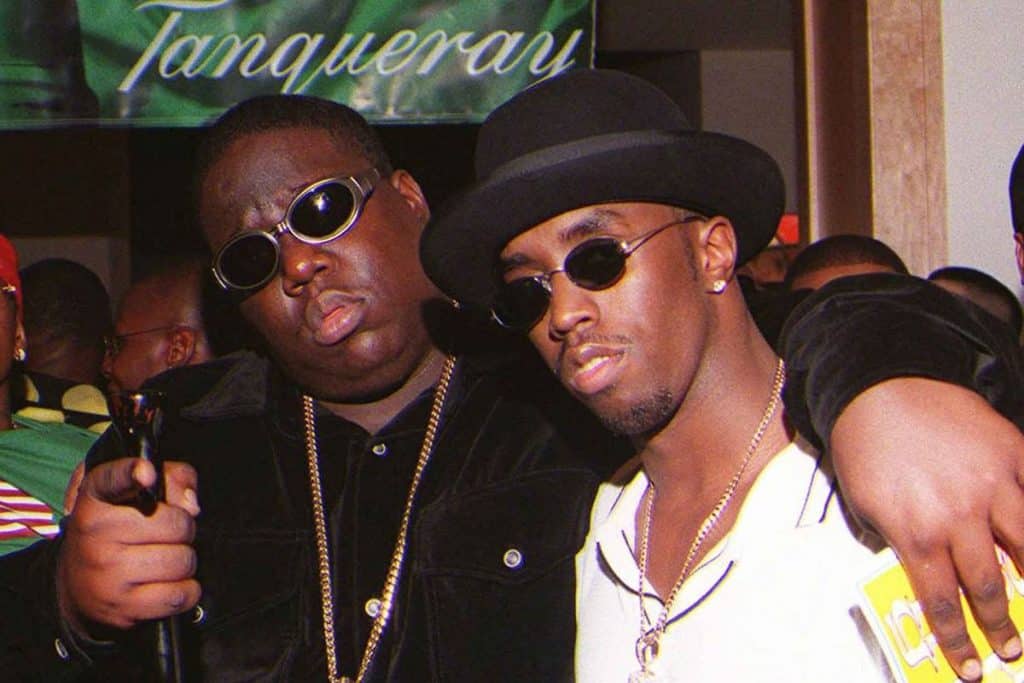 Crowning achievements: No Way Out
Other rappers in contention: Jay-Z, Nas
1997 was meant to be Biggie's year. 2Pac had passed away in September '96, Suge Knight was sentenced to nine years for probation violation and the Death Row empire was crumbling. Meanwhile, Biggie had finished recording his epic double album, Life After Death, and he knew just how monumental it was going to be. The toxicity of the East Coast-West Coast beef was dying down and things were finally looking good.
Hitting up the West Coast to make the press rounds for the album's upcoming release, Biggie, Puff and the rest of the Bad Boy team attended a Vibe after party. When leaving the party with his crew, Biggie was caught in a drive by shooting and died shortly after on March 9.
Life After Death drops a couple weeks later and detonates like a bomb. The record moves 690,000 copies in its first week while the lead single "Hypnotize" tops the Billboard Hot 100, giving Biggie his first number one hit.
On the rapping front he demonstrates his immaculate skills on the album, moving effortlessly from crime narratives to pop hits to battle raps. Big also fires subliminal shots at Nas and Raekwon on "Kick in the Door" but he saves the worst for 2Pac who he goes disses mercilessly on "Long Kiss Goodnight."
With Big gone, Puff had lost not only his friend and partner but also Bad Boy's most valuable asset. Thankfully Big had helped Puff put together his debut album before he passed, not to mention Bad Boy had soldiers like The LOX and Mase on deck.
Puff scores his first number one hit with "Can't Nobody Hold Me Down" and No Way Out ends up selling over 7 million copies. Big was gone but Bad Boy still possessed the King of New York title.
1998 to 2002 – Roc-A-Fella takeover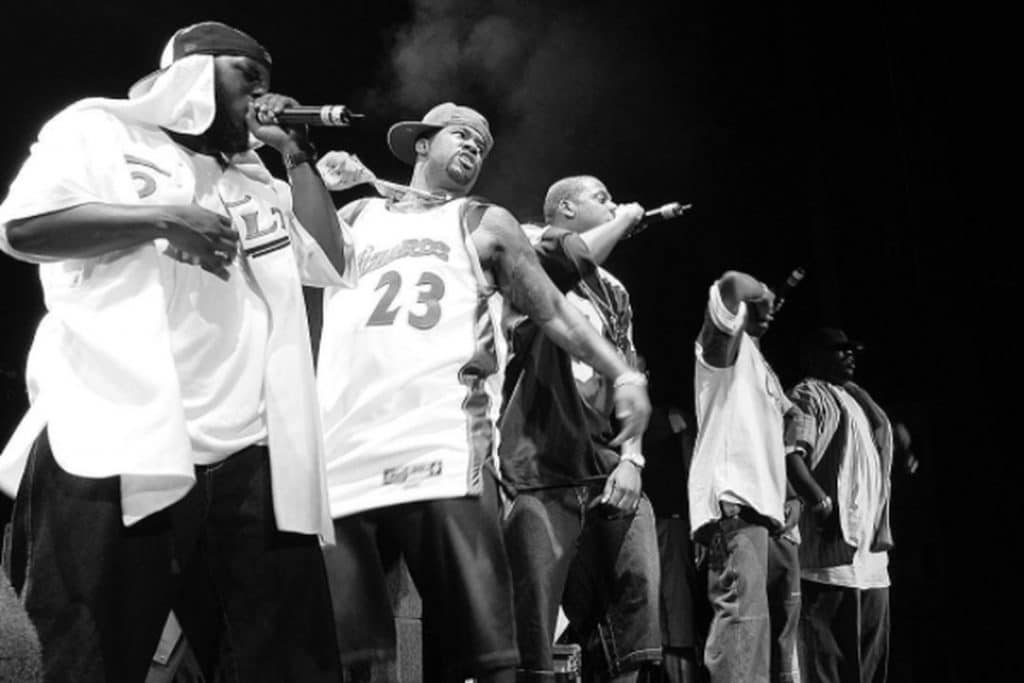 Crowning achievements: Vol. 2… Hard Knock Life, Vol. 3… Life and Times of S. Carter, The Dynasty: Roc La Familia, The Blueprint, The Blueprint 2: The Gift & The Curse, The Black Album
Other rappers in contention: Nas, DMX, Cam'ron
The most amazing thing about Jay-Z's rise in '98 was the fact that he did it in an era where Bad Boy had shit on lock. With Jay-Z's incredible rhyme skills and Damon Dash's business acumen, Roc-A-Fella did the impossible and took the crown from Bad Boy, even with Puff guarding it with his life.
Jay-Z's King of New York run starts with Vol. 2… Hard Knock Life – the career changing album that launched him from an incredibly skilled New York rapper to the number one hip-hop artist. Even with DMX making a lot of noise over at Def Jam, Roc-A-Fella held their position.
Vol. 2… Hard Knock Life was the start of an era. Over the next couple years Hov would drop the multiplatinum Vol. 3… Life and Times of S. Carter and The Dynasty: Roc La Familia while pushing the careers of other Roc-A-Fella artists like Memphis Bleek, Beanie Sigel and Freeway.
Meanwhile, after the underwhelming success of The Firm and the poor critical reception of his recent record, Nas had gone from New York's saviour to a disappointing sell out in fans eyes within a few years. While Jay-Z continued to notch up the wins, dropping hit album after hit album, Nas suffered backlash from fans and constant career setbacks, all while his mother was suffering from cancer.
By the time 2001 rolled around, Jay-Z was the undisputed King of New York. So when Prodigy began calling him out over his lyrics on "Money, Cash, Hoes," Jay-Z didn't think twice of putting Mobb Deep on blast at the Summer Jam concert as well as take a quick swipe at Nas as well.
That was all it took.
Nas regrouped and fired back with "Ether" – a diss track so legendary that it paralysed the entire Roc-A-Fella team and crippled Jay-Z's undisputed reign on New York. The city sided with Nas for the battle. Shit was officially on.
The Jay-Z and Nas beef continues into 2002 with both camps firing direct and subliminal shots at each other. Nas continues his comeback run, dropping the incredible God's Son and securing his place in hip-hop's heart with the classic "Made You Look."
At the same time, after signing to Roc-A-Fella the year before, Cam'ron releases Come Home with Me which features "Oh Boy" and "Hey Ma" – both singles crack the Billboard Hot 100 top 10 and establishes Cam'ron as a household name. Cam's success paves the way for his crew, The Diplomats, who start flooding the streets with their legendary mixtapes.
Meanwhile, a South Jamaica hustler-turned-rapper named 50 Cent and his G-Unit soldiers also start flooding the streets with their mixtapes. Taking popular instrumentals from Jay-Z, Mobb Deep and Wu-Tang and making it their own, G-Unit saturated the industry with their material and laid the foundation for future artists on how to promote themselves using mixtapes.
While Jay-Z and Nas battled for the throne, 50 was plotting his takeover of the industry and the moment he signed on the dotted lines to Eminem and Dr. Dre, it was a wrap.
2003 to 2007 – Rap's last superhero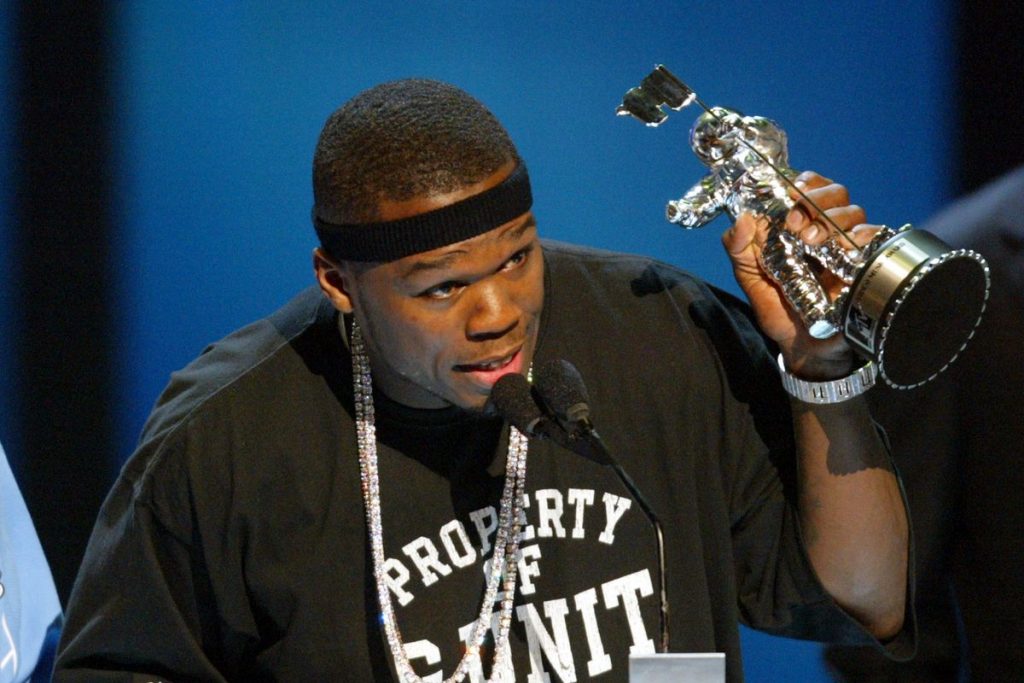 Crowning achievements: Get Rich or Die Tryin', Beg for Mercy (with G-Unit), The Massacre, Curtis
Other rappers in contention: Nas, Jay-Z
"In Da Club" dropped January 7, 2003. 50 Cent ascended to the throne January 7, 2003. Looking back at it now, there was no way anyone could stop him once those mixtapes start circulating – the momentum was just too strong. Then to add the money and power of Aftermath Entertainment and Shady Records behind him, it just wasn't fair to the other rappers.
Shit was so crazy that Jay-Z had to fall back for a bit. He was like "Let me try out this office job for a bit."
Get Rich or Die Tryin' was released February 6, 2003 and moved 872,000 copies in its first week of week of sales, going on to sell over 13 million copies worldwide. The G-Unit album, Beg for Mercy, came shortly after and hit double platinum. Lloyd Banks and Young Buck would both drop platinum selling albums the year after.
But this success wouldn't come close to what 2005 would bring. 50's The Massacre moved over a million units in its first week, Game's debut moved over 500,000, the Get Rich or Die Tryin' soundtrack moved 317,000 copies and Yayo's debut moved a little over 200,000. G-Unit in 2005 was like Bad Boy in '97 – everything was on lock.
It wouldn't take long before the G-Unit monster crumbled. When Kanye beat 50 in their 2007 sales battle, it signalled the changing of the guard. Thug rappers were out and gangster lyrics weren't cool anymore.
Aftermath
Hip-hop quickly became dominated by the likes of Kanye, Lil Wayne and Drake while 50, the last true King of New York, struggled to find a place for his music.
New York has also struggled to find its identity and another king since then. Some people say it was because of 50's constant beefing that led to the city losing its place as the mecca of hip-hop while others say the South became too strong and its music swept the country. It's probably a bit of both, in addition to the fact that the music landscape is simply too fragmented to cultivate another King of New York again.
While a new crop of artists coming out of New York like Joey Bada$$ and A$AP Rocky have forged their own path and developed their own movements, there isn't a single rapper who has been able to galvanise the East coast like Nas, Biggie, Jay-Z or 50 had in the past.