The greatest rapper of all time, Jay-Z has one of the most impressive catalogue of any hip hop artist in history. It doesn't matter whether or not you agree he's the best ever, there's no denying the sheer impact of his discography.
Over the past three decades, the New York rapper has dropped thirteen solo albums and four collaboration albums, with each one topping the Billboard charts except for the first two. He's gone through distinct eras – from the underground Brooklyn MC and the smooth playboy hustler to the rap mogul and hip hop elder statesman – and pretty much covered every subject matter a rapper can over the course of his career.
From Reasonable Doubt to Vol. 2… Hard Knock Life, The Blueprint to 4:44, we rank every Jay-Z album, from worst to best.
15. The Blueprint 2: The Gift & The Curse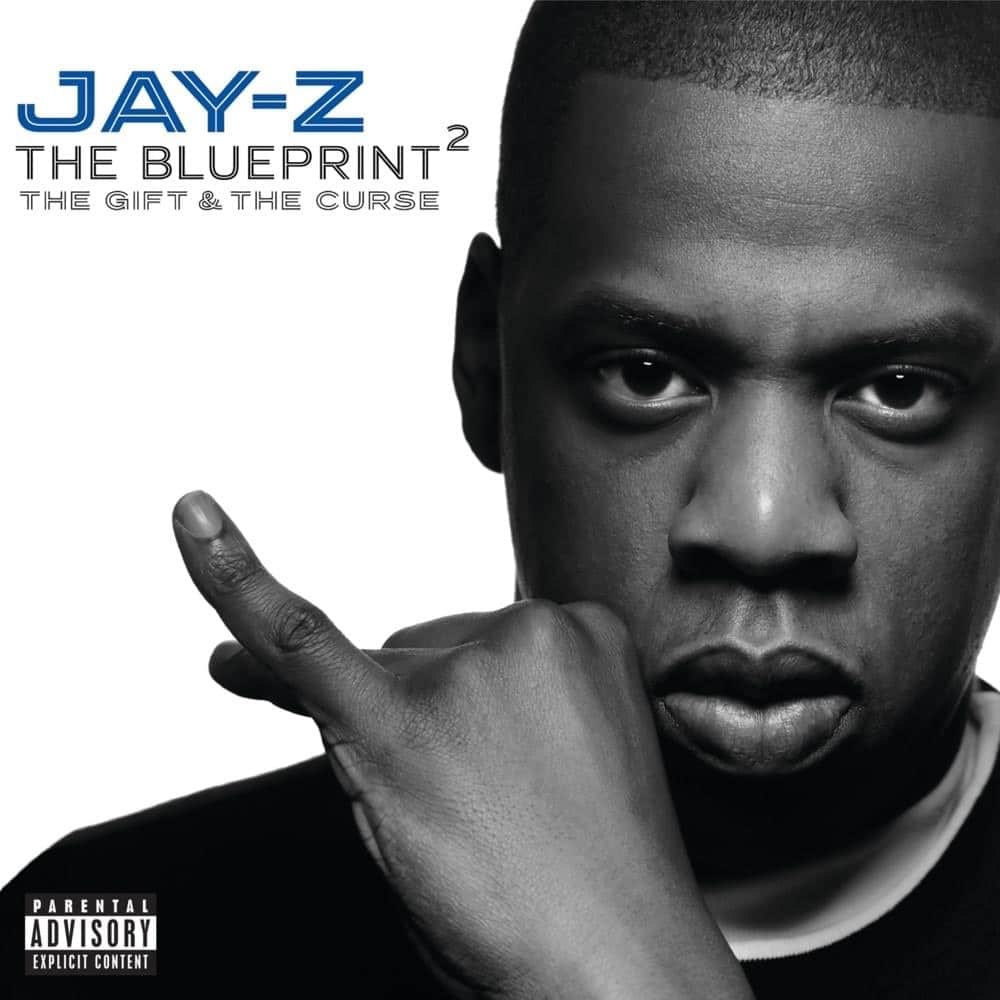 Released: November 12, 2002
Label: Roc-A-Fella, Def Jam
Singles: "'03 Bonnie & Clyde", "Hovi Baby", "Excuse Me Miss"
Features: Faith Evans, The Notorious B.I.G., Dr. Dre, Rakim, Truth Hurts, Beyonce, Sean Paul, Big Boi, Killer Mike, Twista, Kanye West, Memphis Bleek, Beanie Sigel, Freeway, Young Gunz, Peedi Crakk, Sparks, Rell, M.O.P., Scarface, Pharrell
Apparently it was Jay-Z's engineer, Young Guru, who pushed for The Blueprint 2 to be a double album. "If I had not pushed this double album concept and just made it 12 songs, it would've been an incredible album," Guru admitted in a Complex interview. "I had 25 records from Jay so I'm like, 'We gotta do a double album.' That was really my fault."
Still, as flawed as this album was, there were monster tracks included on it, including "Hovi Baby," "The Watcher 2," "U Don't Know (Remix)," "Meet the Parents" and a couple more. Hov knew what was up when he released Blueprint 2.1 a few months later.
14. Kingdom Come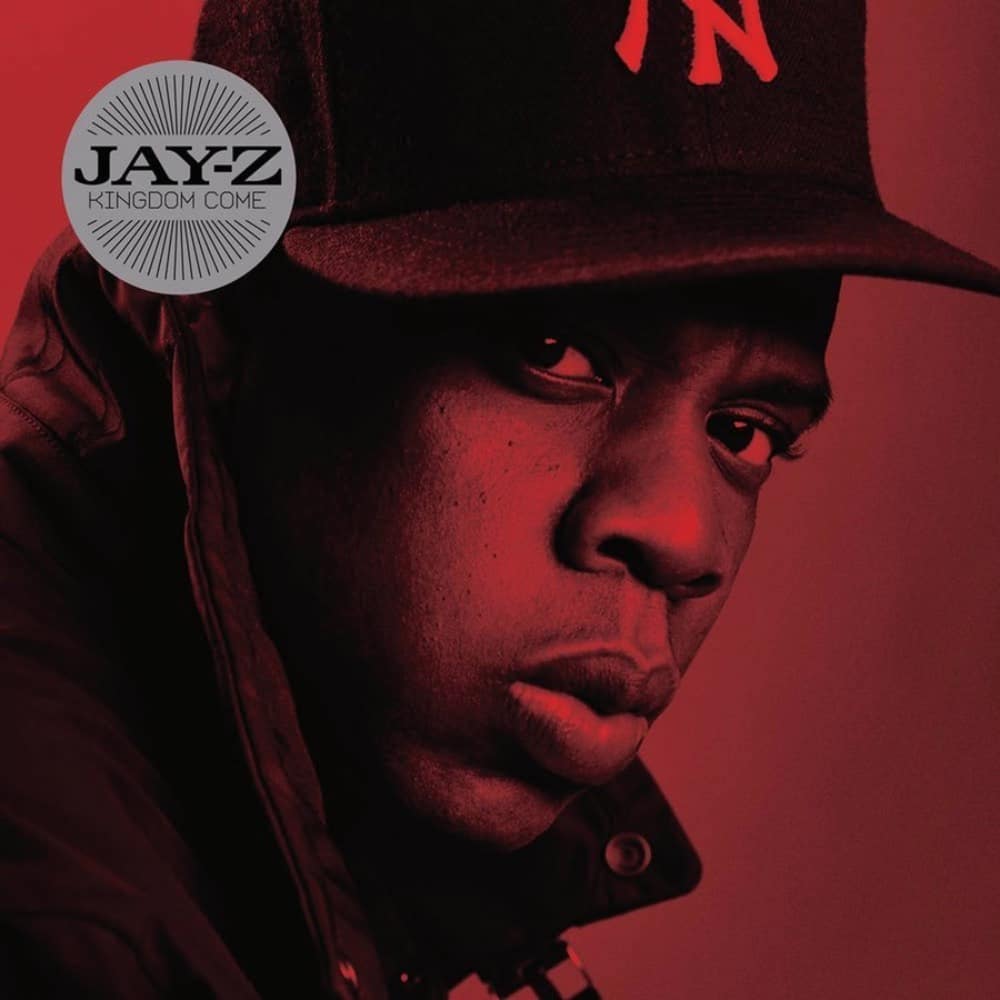 Released: November 21, 2006
Label: Roc-A-Fella, Def Jam
Singles: "Show Me What You Got", "Lost One", "30 Something", "Hollywood"
Features: John Legend, Beyoncé, Usher, Ne-Yo, Chrisette Michele, Pharrell, Chris Martin
The rap landscape that Hov left in the wake of his 2003 retirement was vastly different to the one where he made his comeback. Upon the release of The Black Album, Jay-Z was the undisputed top dog in the game. Fellow rappers like DMX and Eminem, who popped off around the same time as him were fizzling out. The only other rapper who could match Hov at the time was 50 Cent.
In 2006, though, things were different. The South had completed their takeover of the rap game, with names like T.I., Young Jeezy, Rick Ross and Lil Wayne now the superstars dominating the streets and Billboard. Meanwhile, Hov's protege, Kanye, was now a music icon. All these factors would have had an impact on Hov's mindset while creating Kingdom Come. Music quality aside, this album was Jay-Z at his least grandiose, sounding like he was struggling to find a perspective, other than to say he was getting older.
13. The Dynasty: Roc La Familia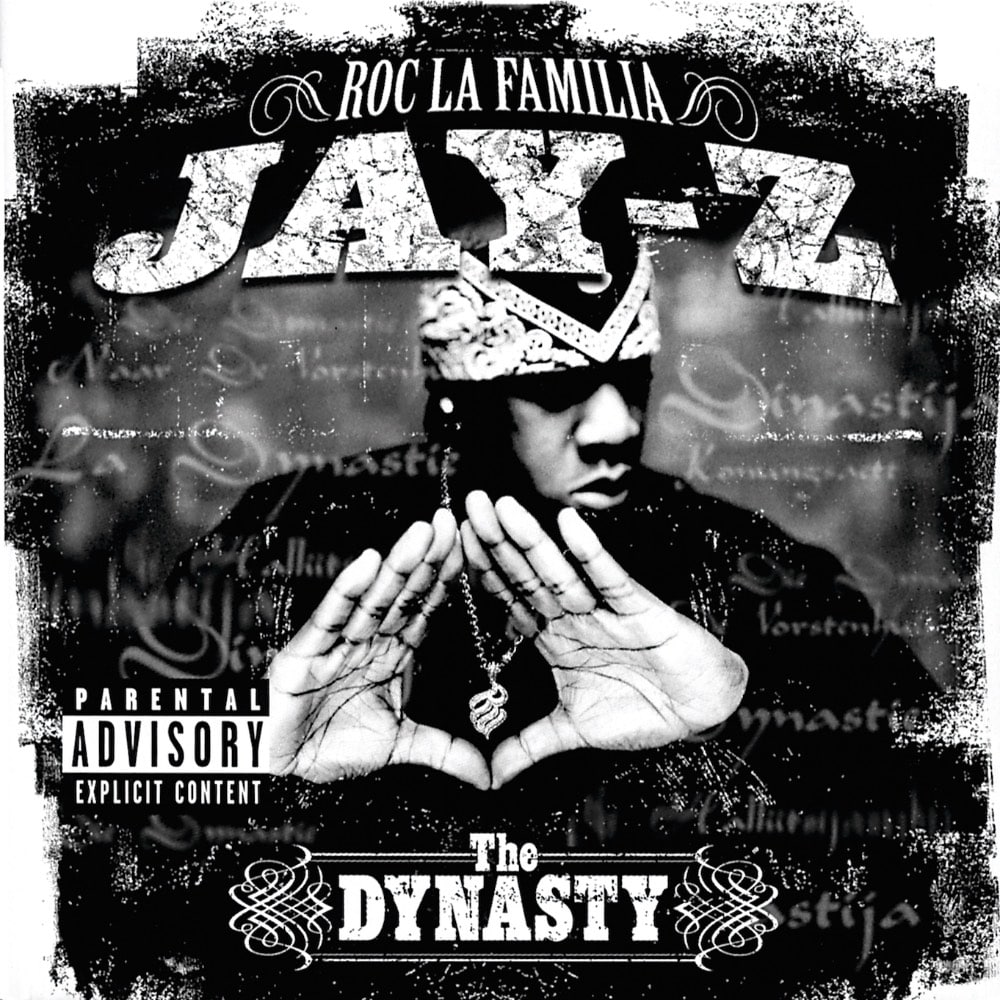 Released: October 31, 2000
Label: Roc-A-Fella, Def Jam
Singles: "I Just Wanna Love U (Give It 2 Me)", "Change the Game", "Guilty Until Proven Innocent"
Features: Beanie Sigel, Memphis Bleek, Scarface, Snoop Dogg, R. Kelly, Freeway
The Dynasty: Roc La Familia may be far from Jay-Z's best album, but it might have his best intro track ever. It's been the intro on this album or the one on In My Lifetime, Vol. 1. It also featured Jay-Z's most infectious single to date with the Pharrell-produced "I Just Wanna Love U (Give It 2 Me)" rocketing up the charts at the time of release.
The problem with this album is that it's a Roc-A-Fella compilation project disguised as a Jay-Z solo release. While there are certainly gems scattered throughout the album, the truth is, there's just too much Memphis Bleek rapping on here to make it one of Jay-Z's best albums.
12. The Blueprint 3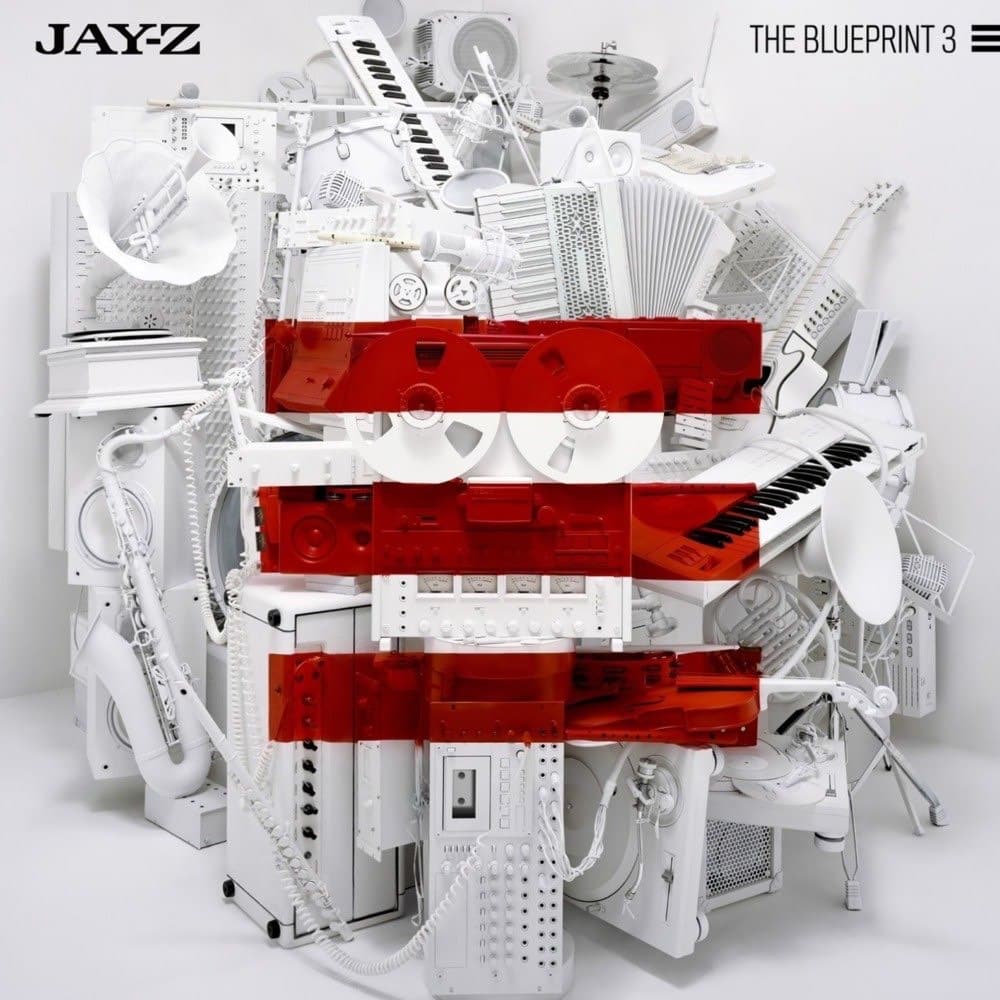 Released: September 8, 2009
Label: Roc Nation
Singles: "D.O.A. (Death of Auto-Tune)", "Run This Town", "Empire State of Mind", "On to the Next One", "Young Forever", "A Star Is Born"
Features: Kanye West, Rihanna, Drake, Kid Cudi, Young Jeezy, J. Cole and Alicia Keys
After finding his groove again with 2007's American Gangster, Jay-Z completed his transition into a hip hop elder statesman and the culture's president with his eleventh album, The Blueprint 3. On paper, this album was a classic in the making.
With longtime collaborators Kanye, Timbaland and The Neptunes manning the boards with features from Young Jeezy, Rihanna and Alicia Keys, as well as new generation rappers like J. Cole, Drake and Kid Cudi, it was one of the most anticipated releases of Hov's career.
The final product just stopped short of being a masterpiece. Even with legendary tracks like "D.O.A. (Death of Auto-Tune)" and "Run This Town", as well as "Empire State of Mind" (Hov's first number one hit as a lead artist), it just felt like something was missing from the overall project.
11. Magna Carta Holy Grail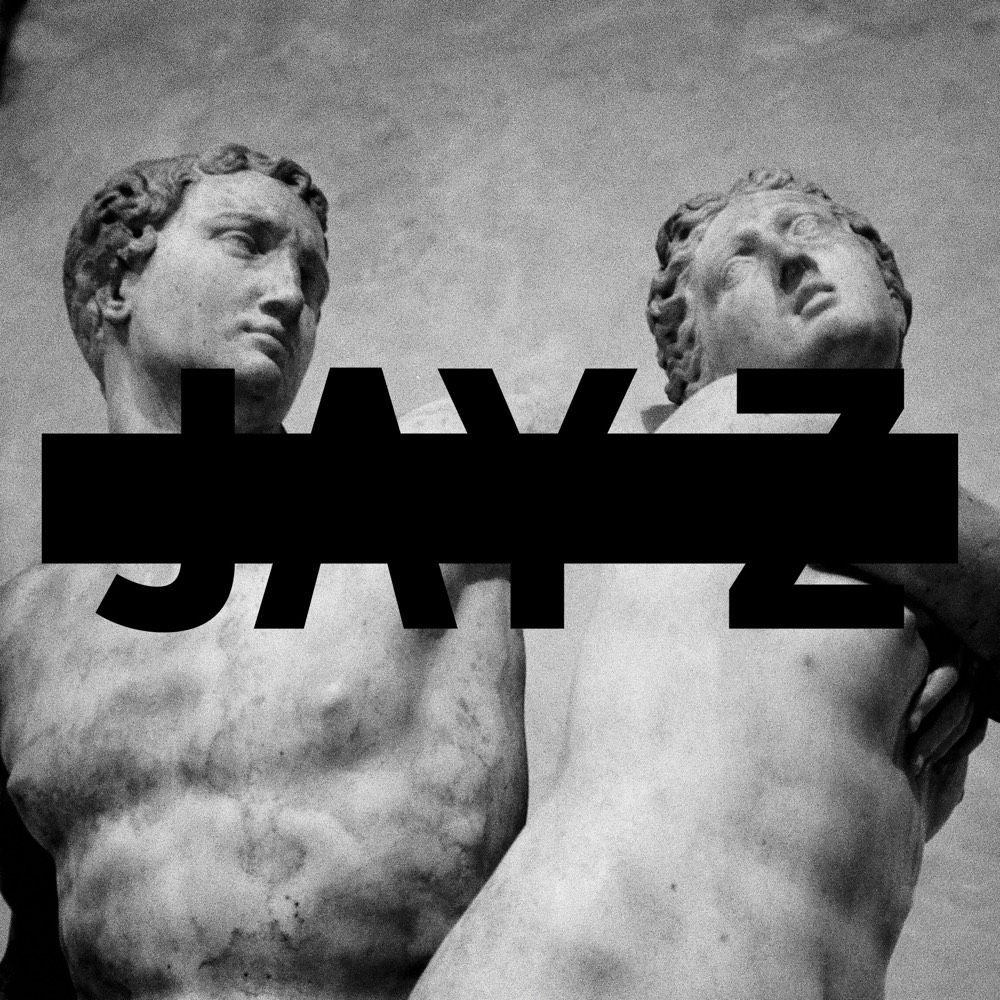 Released: July 9, 2013
Label: Roc Nation, Roc-A-Fella
Singles: "Holy Grail", "Tom Ford", "Part II (On the Run)"
Features: Justin Timberlake, Nas, Rick Ross, Frank Ocean and Beyoncé
Quite possibly the most cohesive project out of Hov's catalogue, Magna Carta Holy Grail was almost entirely produced by Timbaland, with contributions from Mike Dean, No I.D., Pharrell, Swizz Beatz and Mike Will Made It. From top to bottom, the album is an incredible listening experience with jugged drums grinding against lush, elaborate instrumentation.
From a production standpoint, it's one of Jay-Z's best albums. From a lyrical perspective though, Magna Carta Holy Grail magnified the flaws that we saw on Kingdom Come and The Blueprint 3 – Hov's subject matter, primarily focused on his extraordinary wealth, was getting stagnant.
10. Vol. 3… Life and Times of S. Carter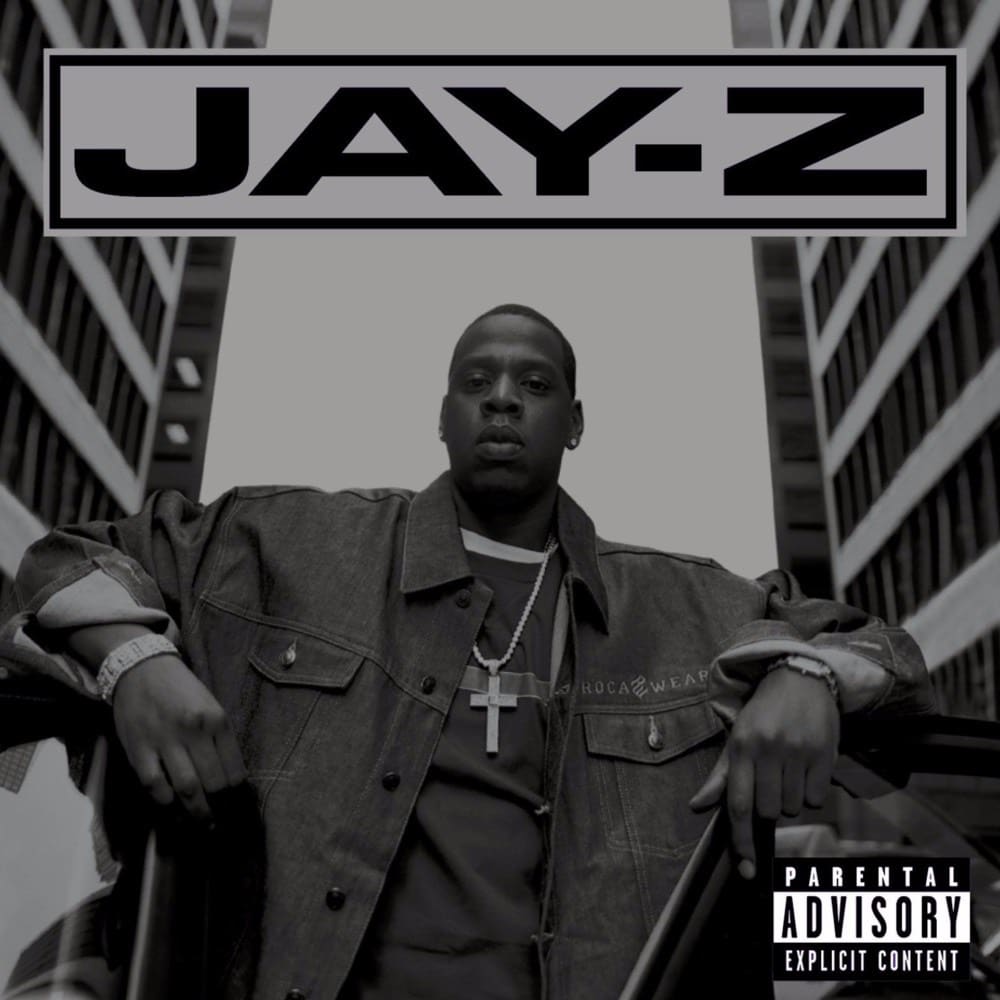 Released: December 28, 1999
Label: Roc-A-Fella, Def Jam
Singles: "Do It Again (Put Ya Hands Up)", "Anything", "Big Pimpin'"
Features: Amil, Beanie Sigel, Mariah Carey, Juvenile, Memphis Bleek, Dr. Dre, UGK
Released just over a year since Vol. 2… Hard Knock Life made Hov a certified superstar, and arguably the king of New York, Vol. 3 found the Brooklyn hustler-turned-rapper at the perfect point of his career.
Rich enough to afford an A-list producer roster and shoot music videos at exotic locations, but still close enough to the streets to get gully on Premo-laced joints like "So Ghetto," the album was great at capturing all the perspectives of Jay-Z.
9. Everything Is Love (as The Carters)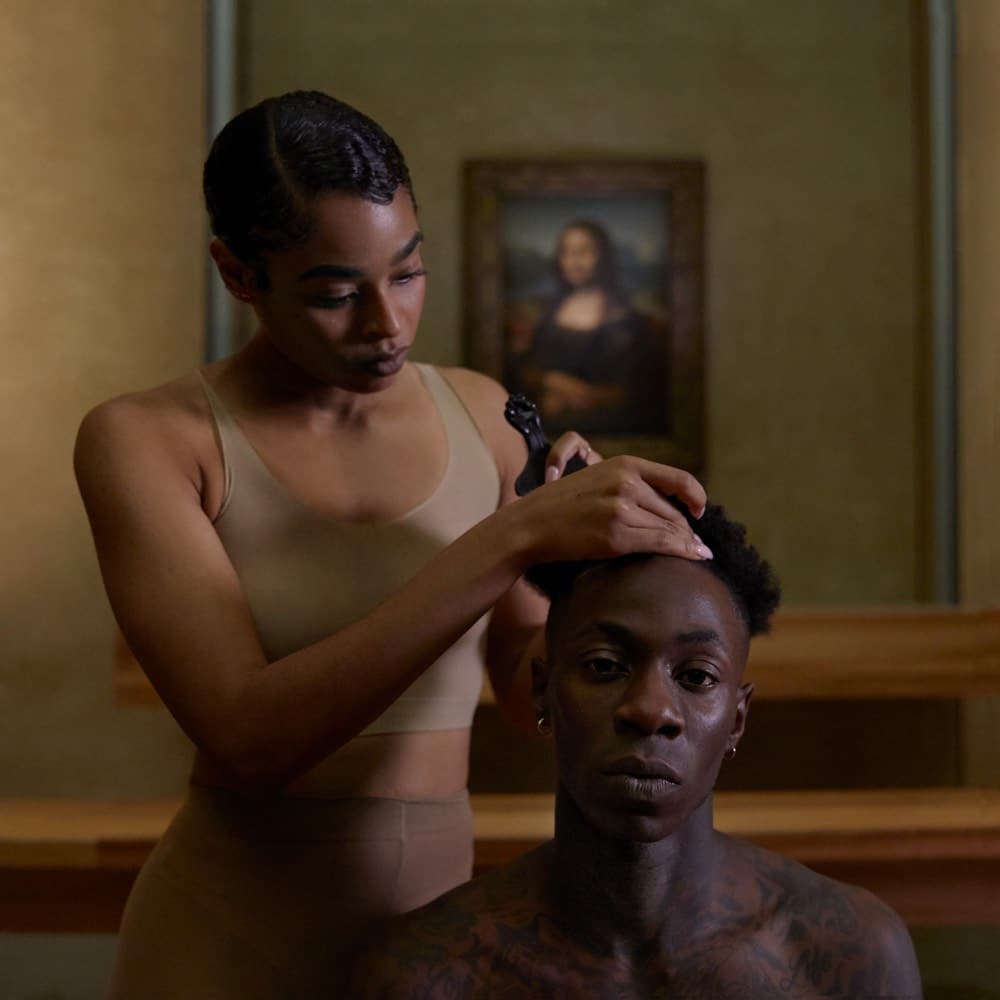 Released: June 16, 2018
Label: Roc Nation, Parkwood
Singles: "Apeshit"
Features: N/A
Following the one-two punch of 2016's Lemonade and 2017's 4:44, Jay-Z and Beyonce reunited on 2018's Everything Is Love to show the world they were hip hop's most powerful couple once again. Released as a surprise drop during the duo's On the Run II Tour, the album eschewed any big singles or promotional campaigns, instead letting the audience focus on the music itself. Over a unique blend of trap-inspired drums and lush, soulful instrumentation, Hov and B expound their love for one another, while preaching wealth and black excellence.
8. In My Lifetime, Vol. 1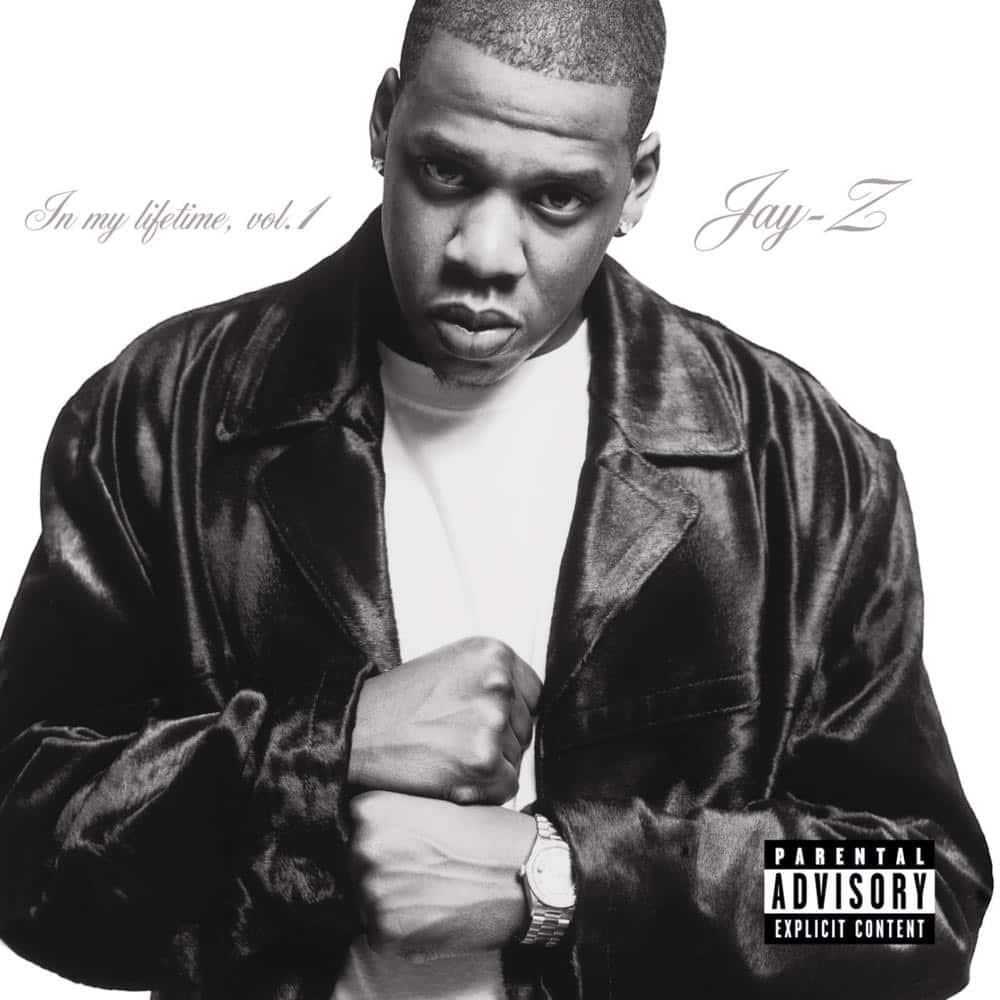 Released: November 4, 1997
Label: Roc-A-Fella, Def Jam
Singles: "(Always Be My) Sunshine", "The City Is Mine", "Wishing on a Star"
Features: Puff Daddy, Lil' Kim, Blackstreet, Babyface, Foxy Brown, Sauce Money, Too $hort
In My Lifetime, Vol. 1 gets a lot of hate because it came right after Hov's 1996 classic, and also the fact that he went to Puffy for that Bad Boy energy for the album. But over the decades, the project has aged extremely well. If you were putting together a list of Jay-Z's greatest songs of all, there's a very strong chance that cuts like "A Million And One Questions / Rhyme No More", "Imaginary Player", "Streets Is Watching", "Friend or Foe '98", "Where I'm From", and "You Must Love Me" would feature very highly on it.
7. Watch the Throne (with Kanye West)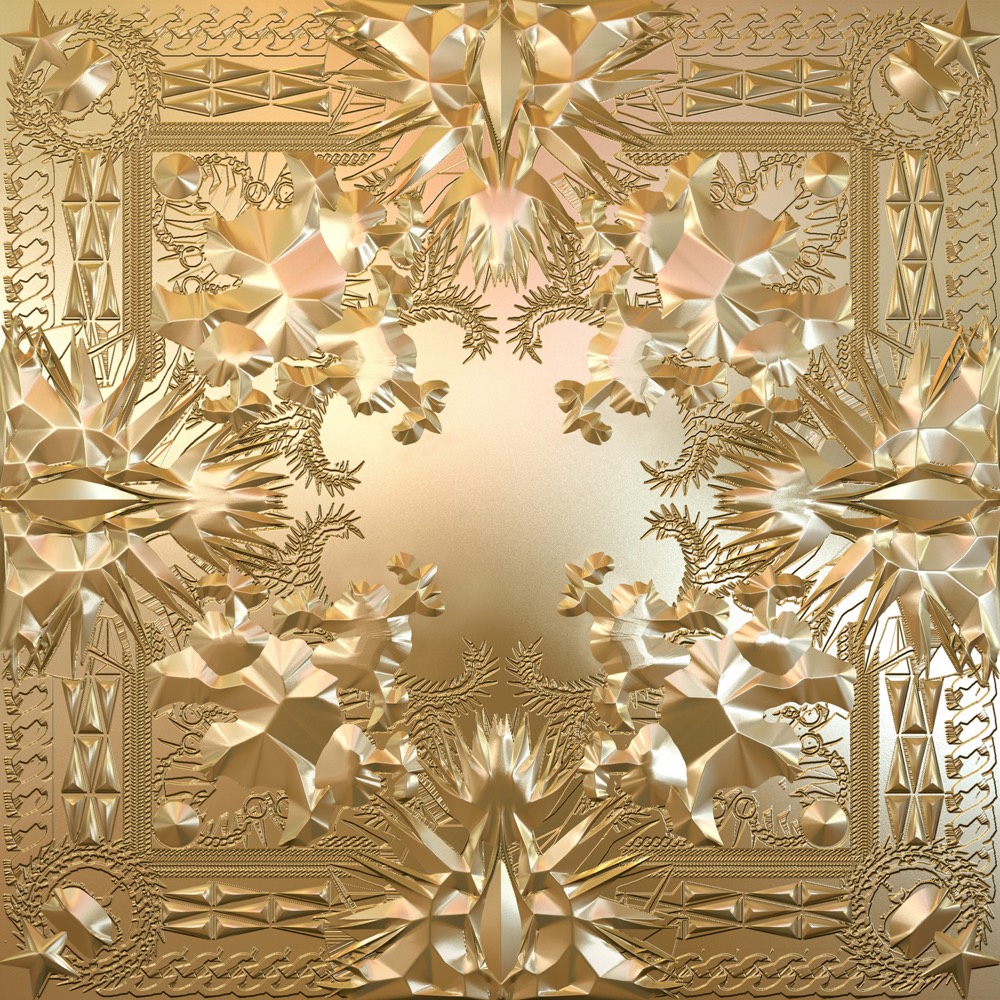 Released: August 8, 2011
Label: Roc Nation, Roc-A-Fella
Singles: "H•A•M", "Otis", "Lift Off", "Ni**as in Paris", "Why I Love You", "Gotta Have It", "No Church in the Wild"
Features: Frank Ocean, The-Dream, Beyoncé and Mr Hudson
One of Hov's best projects post-retirement, Watch the Throne is clearly a Kanye West production with Jay-Z tagging along for the ride. The arrangement clearly works as you can see the Brooklyn legend being able to let go of some of the things holding him back on Kingdom Come and The Blueprint 3, and just let loose.
The hunger and energy is there, and some of Hov's best rapping in the later stages of his career can be found on Watch the Throne, whether it's the philosophical bars on "No Church in the Wild" or unbridled enthusiasm on "Otis."
6. American Gangster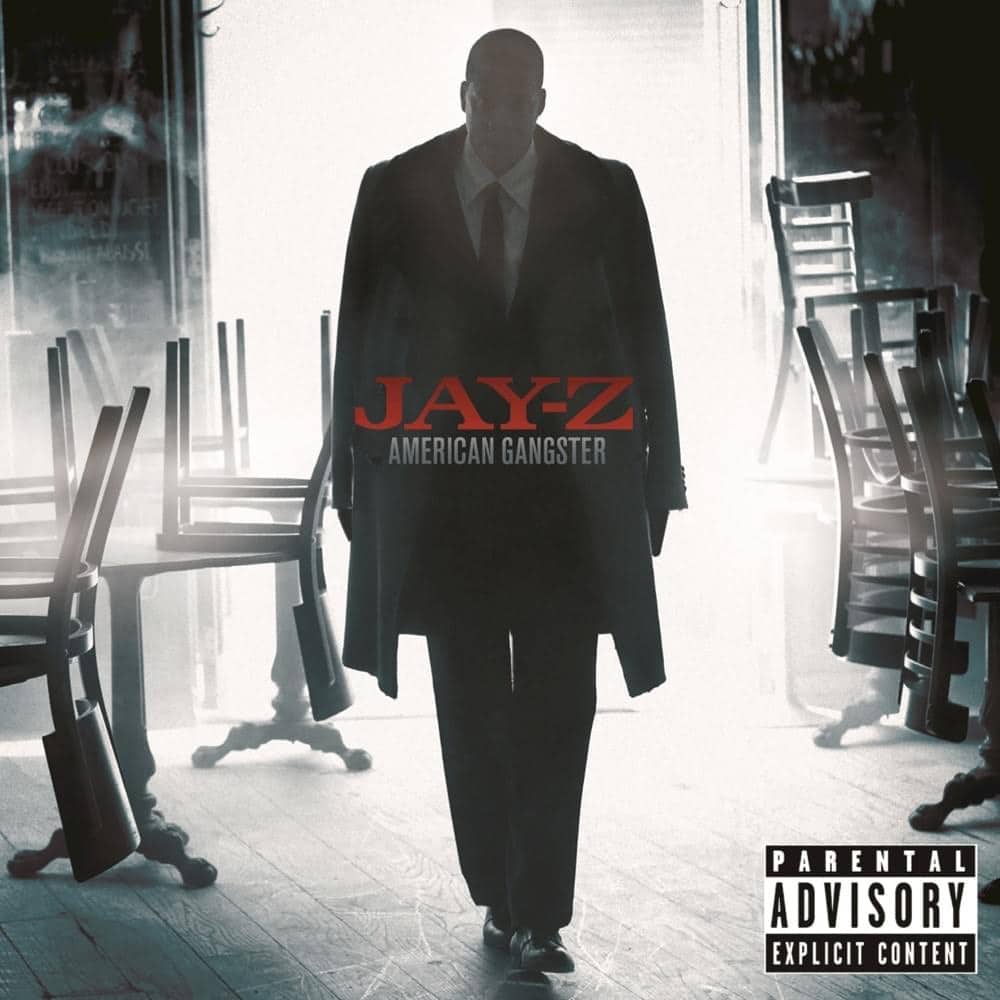 Released: November 6, 2007
Label: Roc-A-Fella, Def Jam
Singles: "Blue Magic", "Roc Boys (And the Winner Is)…", "I Know"
Features: Beanie Sigel, Lil Wayne, Pharrell, and Nas
Just when hip hop heads were getting worried that Jay-Z had lost his spark, he made sure to come back with this cinematic masterpiece. Inspired by the Ridley Scott-directed film of the same name, Hov tapped into the energy of '70s era drug kingpins with a wide array of samples from Marvin Gaye, The Isley Brothers, Barry White, The Dramatics, Curtis Mayfield and other soul legends. On American Gangster, Hov cements the fact that no other rapper (besides maybe Ghostface) is better at rapping over soul music than him.
5. Vol. 2… Hard Knock Life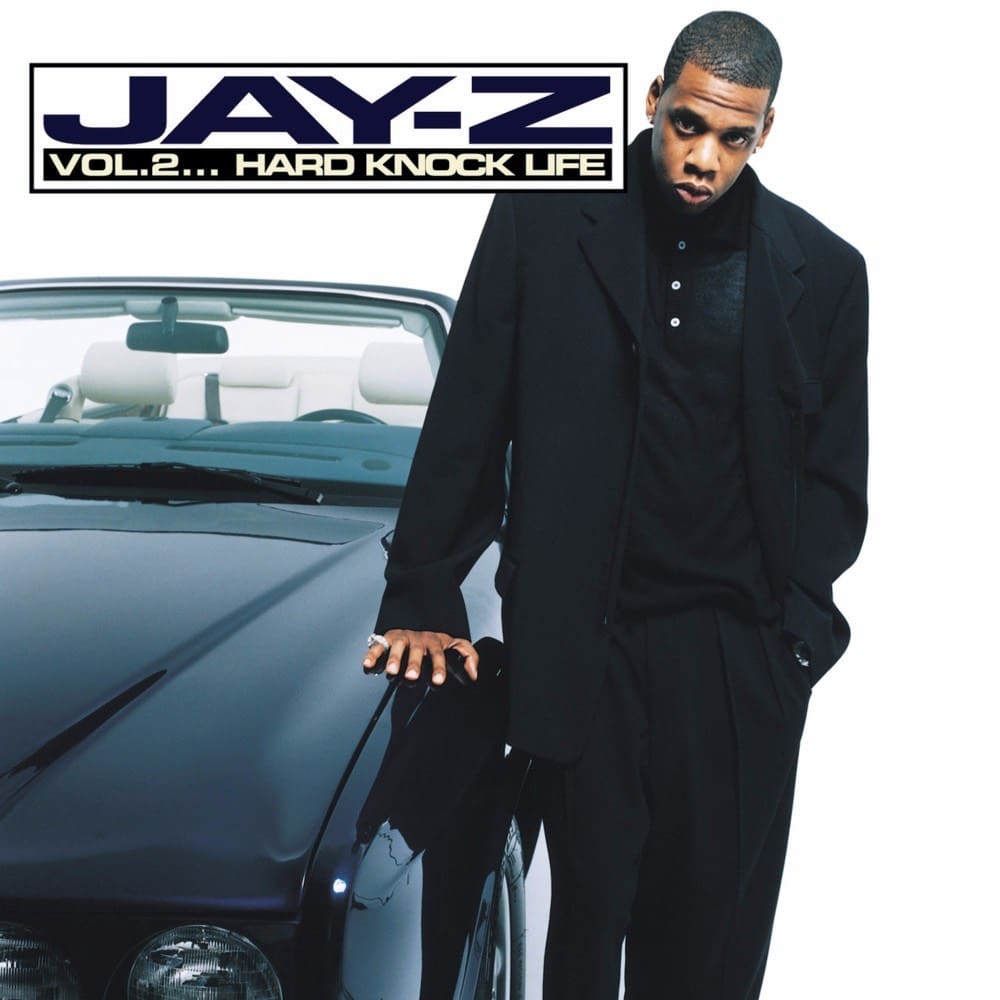 Released: September 29, 1998
Label: Roc-A-Fella, Def Jam
Singles: "Can I Get A…", "Hard Knock Life (Ghetto Anthem)", "Money, Cash, Hoes", "Ni**a What, Ni**a Who (Originator 99)"
Features: The LOX, Beanie Sigel, Sauce Money, Ja Rule, Amil, Memphis Bleek, Big Jay, DMX, Too $hort, Foxy Brown, Jermaine Dupri
Hov wouldn't be Hov if it wasn't for Vol. 2… Hard Knock Life. That's just a fact. At that time, Jay-Z was still just a well-respected Brooklyn MC who had dropped a classic with Reasonable Doubt and was on his way to transitioning into the mainstream. In My Lifetime, Vol. 1 had some commercial success – hitting number 3 on the Billboard 200 – but he was still a long way away from Nas and Big's multiplatinum releases. Vol. 2 would change everything.
With massive pop hits "Can I Get A…" and "Hard Knock Life (Ghetto Anthem)" getting everyone's attention, Hov flexed his lyrical muscles and growing wealth as he battled it out with DMX and The LOX. The album was Hov's first number one album, and remains his best-selling album to date. After it dropped, Jay-Z's claim for the king of New York throne became very real.
4. 4:44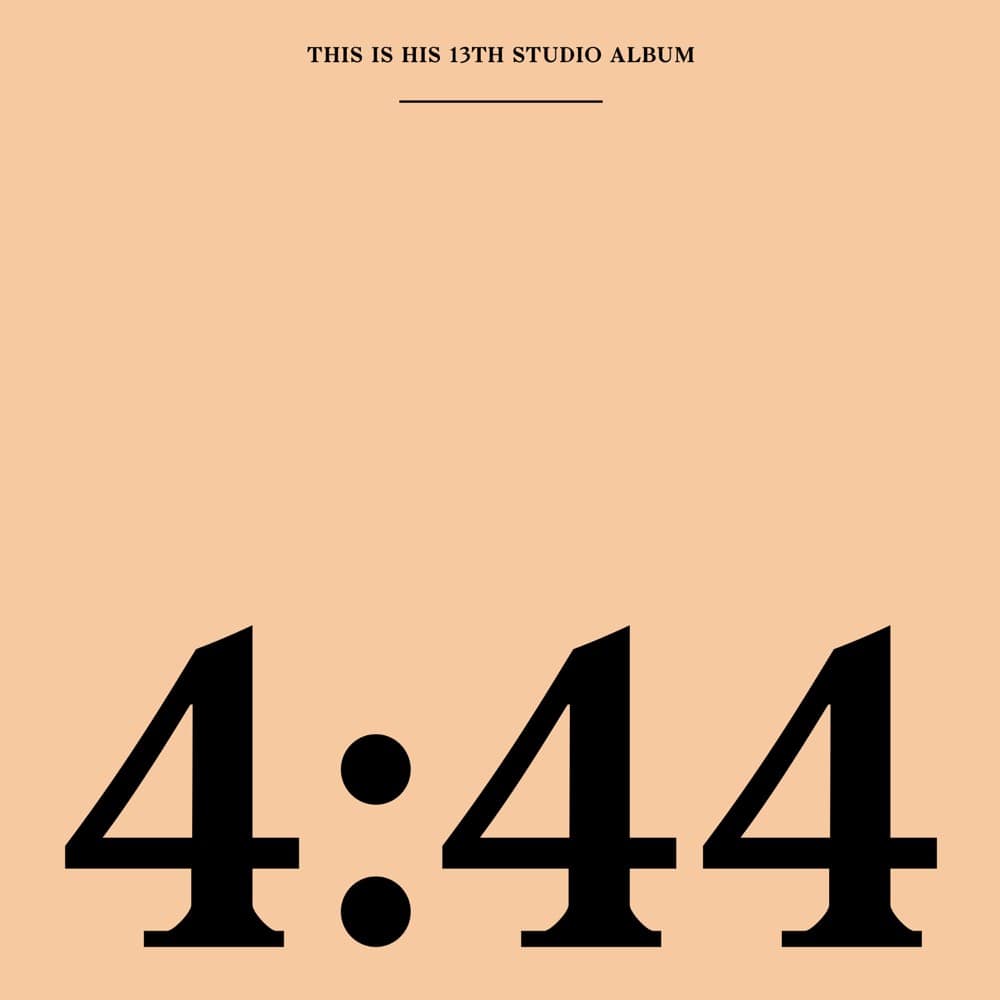 Released: June 30, 2017
Label: Roc Nation
Singles: "4:44", "Bam", "Family Feud"
Features: Frank Ocean, Damian Marley, Beyoncé and Gloria Carter
4:44 remains Jay-Z's only album to be produced by one person – No I.D. This sense of cohesion and throwback to the era of Gang Starr, Pete Rock & CL Smooth, one rapper-one producer albums make it one of Jay-Z's best albums ever.
Built on a rich tapestry of samples from Stevie Wonder, The Alan Parsons Project, Nina Simone, The Clark Sisters, The Isley Brothers, and plenty more, 4:44 finds Jay-Z baring his soul about love, regret and generational wealth over a tight 10-track listing. Aside from appearances from his mother Gloria Carter, Frank Ocean, Beyonce and Damian Marley, the album is also devoid of any rap features, allowing Hov's thoughts to take centre-stage for its entirety.
3. The Black Album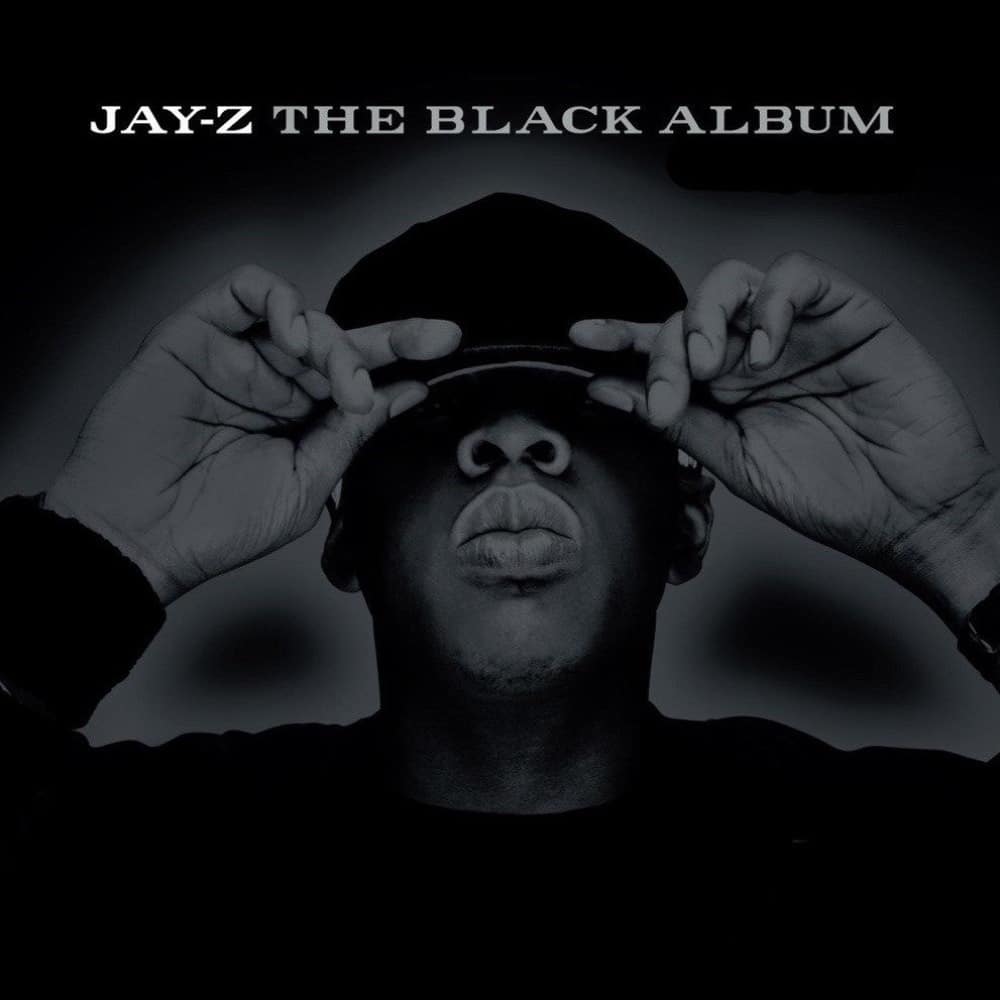 Released: November 14, 2003
Label: Roc-A-Fella, Def Jam
Singles: "Change Clothes", "Dirt off Your Shoulder", "99 Problems"
Features: Pharrell Williams
Here's a fun fact for you hip hop nerds: The Black Album was supposed to be made up of 12 songs produced by 12 different beat-makers. The idea was to have The Neptunes, Just Blaze, Dr. Dre, DJ Premier, Rick Rubin, Swizz Beatz, Kanye West, Trackmasters, Eminem, DJ Quik, Ski and Timbaland, all produce a different song on the album. The idea never eventuated – the final product featured 14 songs produced by 10 names – but the album was a hit, critically and commercially, nonetheless.
As Hov's retirement album at the time, there's a sense of finality to the project that gives it more poignancy than any of his other releases. From the autobiographical "December 4th" to the career summation on "What More Can I Say" to the snippet of Biggie on "My 1st Song," The Black Album might be Hov's most complete body of work to date, and also one of the best Jay-Z albums ever.
2. Reasonable Doubt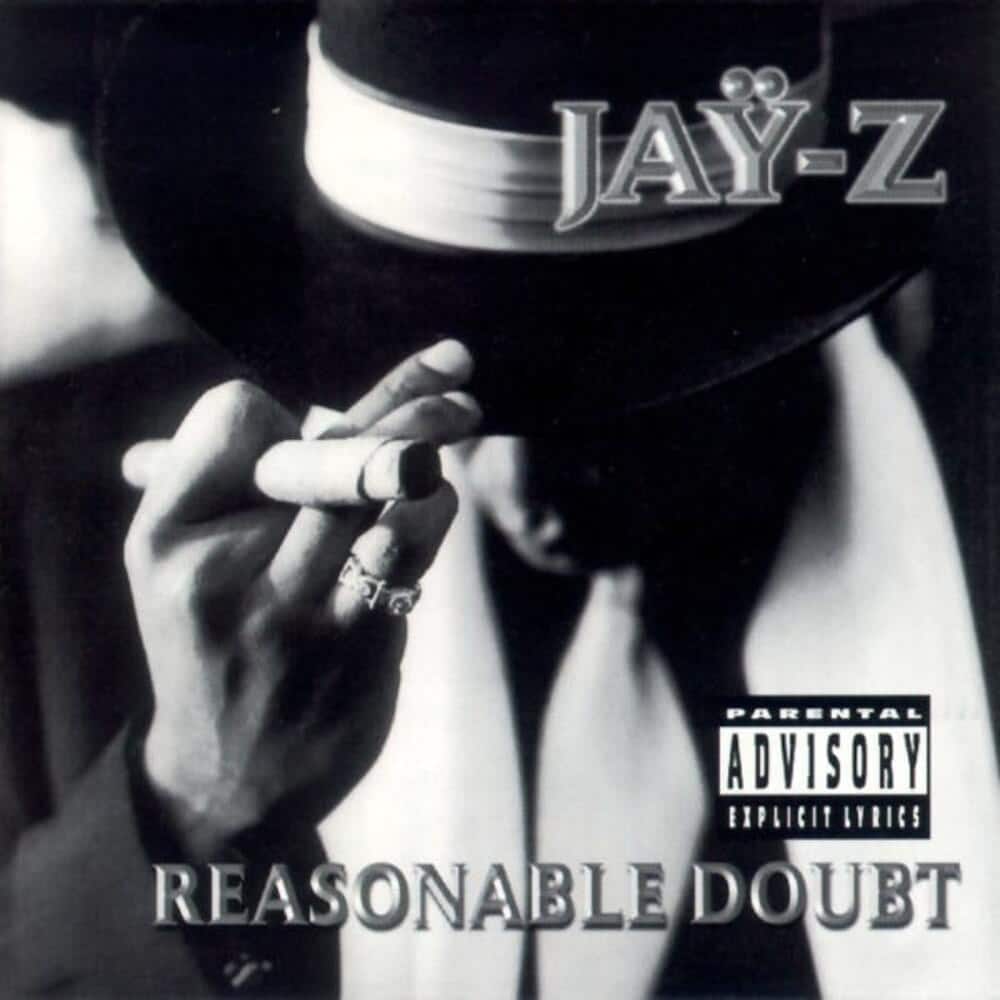 Released: June 25, 1996
Label: Roc-A-Fella
Singles: "Dead Presidents", "Ain't No Ni**a", "Can't Knock the Hustle", "Feelin' It"
Features: Memphis Bleek, Mary J. Blige, Jaz-O and The Notorious B.I.G.
There are a lot of rap fans who don't appreciate just how long it took for Jay-Z to break into the rap game with Reasonable Doubt. As a hustler with both feet firmly entrenched in the streets, but with a love for rapping, Hov had been trying to get on since the late '80s – we're talking around the time of Rakim, Kane and KRS-One.
Even though he was running around with Jaz-O and flying over to London to record music, his own rap career never really took off. After years of being rejected record labels, Jay, Dame and Biggs decided to do it themselves – putting out Reasonable Doubt independently.
At 26-years old, Hov was a lot older than most rappers putting out their debut, and it's with his life experiences and stories where the album really shines. While he had the technical skillset and endless flows to match the very best of New York rap, it was his perspective and cautionary tales that transformed Reasonable Doubt into one of the greatest hip hop albums of all time.
1. The Blueprint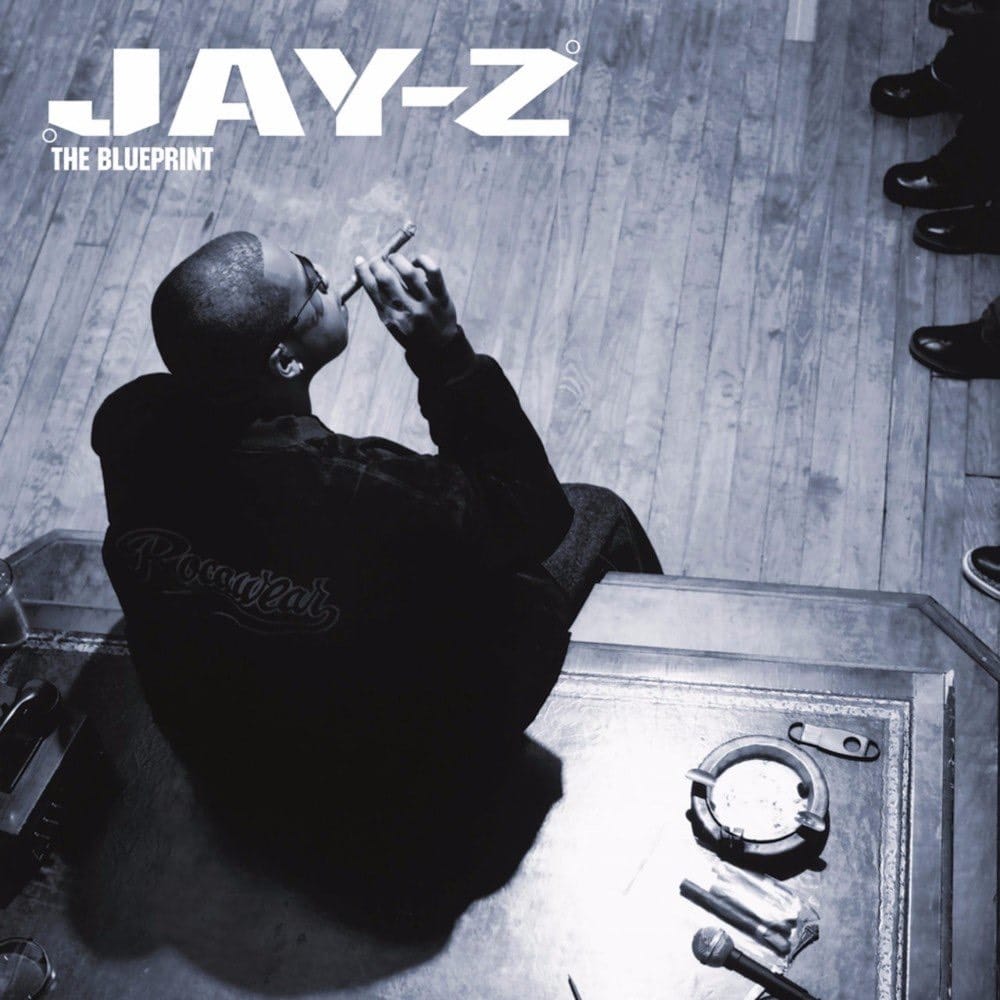 Released: September 11, 2001
Label: Roc-A-Fella, Def Jam
Singles: "Izzo (H.O.V.A.)", "Girls, Girls, Girls", "Jigga That Ni**a", "Song Cry"
Features: Eminem
Listening to The Blueprint top to bottom is listening to a rapper at the very peak of his powers. Let's put things in context. At the time of recording, Hov was taking heat from all angles. He was awaiting two criminal trials for gun possession and assault; he was getting into it with rappers like Nas, Prodigy, Jadakiss, Fat Joe; and he was getting criticism for being a sell-out to sell more records.
It was with this energy that Hov got into the studio with the likes of Kanye, Just Blaze and Bink, who provided the rapper with an array of rich soul samples for him to go to war with. Back against the wall, Hov came out swinging on the album, reestablishing his reign over hip hop and taking the artform to a higher level with his masterful command of endless flows and triple entendre wordplay. This is why The Blueprint is Jay-Z's greatest album of all time.