James Todd Smith, better known as LL Cool J, is a powerhouse in the hip hop world, and one of the most influential rappers of all time. The Def Jam icon's journey from a young Queens MC to becoming a globally recognised rap superstar is a testament to his relentless pursuit of greatness.
Each and every one of LL's album represents a chapter in this illustrious journey, an audio snapshot of a career defined by evolution and persistent relevance. His discography is an expansive collection of records that encapsulate different eras and moods of rap, each an echo of its time and a showcase of LL's enduring artistry. From his groundbreaking debut Radio that lit the fuse of his explosive career, to the slick, mature soundscapes of Authentic, LL has shown versatility and the ability to adapt with the changing tides of hip-hop. Albums like Mama Said Knock You Out and Bigger and Deffer not only cemented his place in the rap hall of fame, but also paved the way for the new school of hip-hop artists.
So let's get into it. From his game-changing debut, Radio, to his legendary comeback album, Mama Said Knock You Out, we rank every LL Cool J album, from worst to best.
14 Shots to the Dome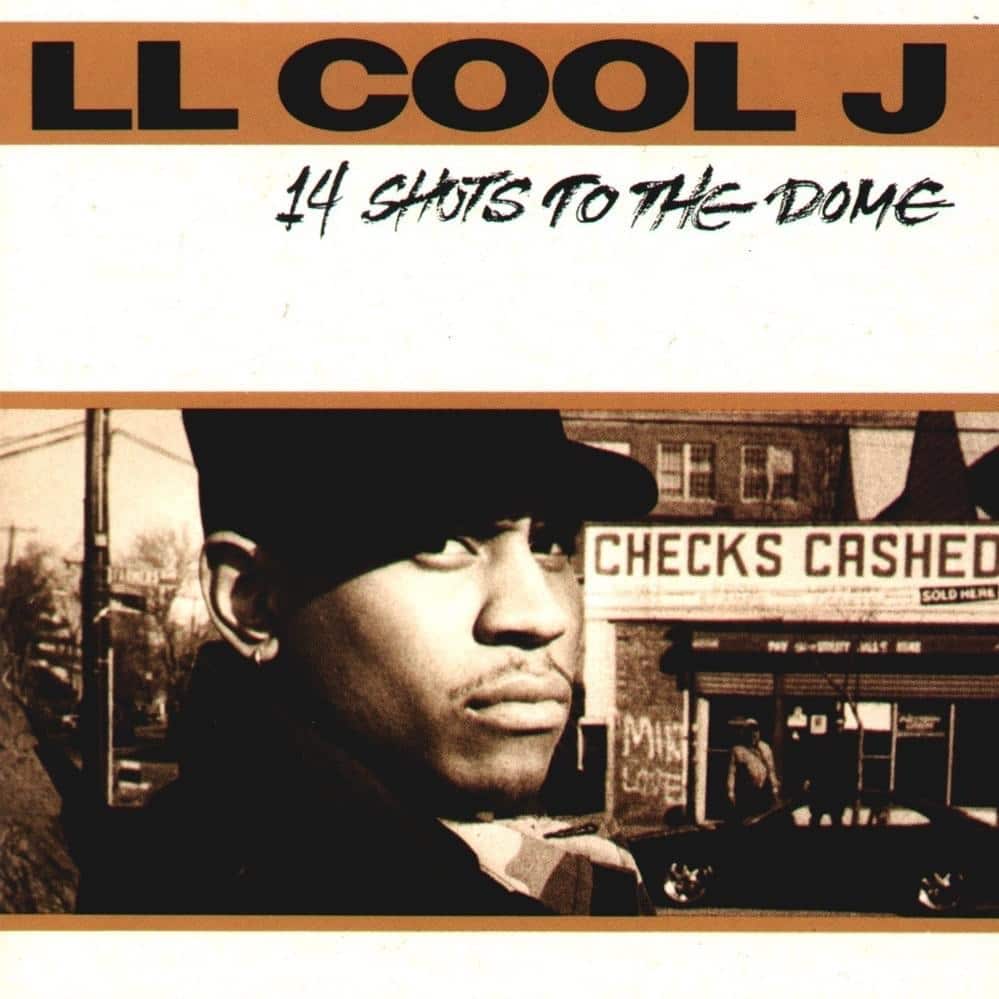 Released: March 30, 1993
Label: Def Jam, Columbia
Singles: "How I'm Comin'", "Pink Cookies In a Plastic Bag Getting Crushed by Buildings/Back Seat (of My Jeep)", "Stand By Your Man"
Features: Lords of the Underground, Lt. Stitchie
14 Shots to the Dome, LL Cool J's fifth studio album, marked a juncture in his career. It was a point when the artist was teetering between his undeniable legacy and the urgent need to prove his mettle in a rapidly evolving hip-hop landscape. The album's title served as a nod to his lyrical prowess, yet the album falls short of the mark, weighed down by uneven production and a lack of clear direction. Despite this, the album does contain sparks of LL's sheer brilliance. The track "Back Seat" is an irresistible foray into the rapper's more sensual side, proving his versatility and lyrical prowess were still intact.
Exit 13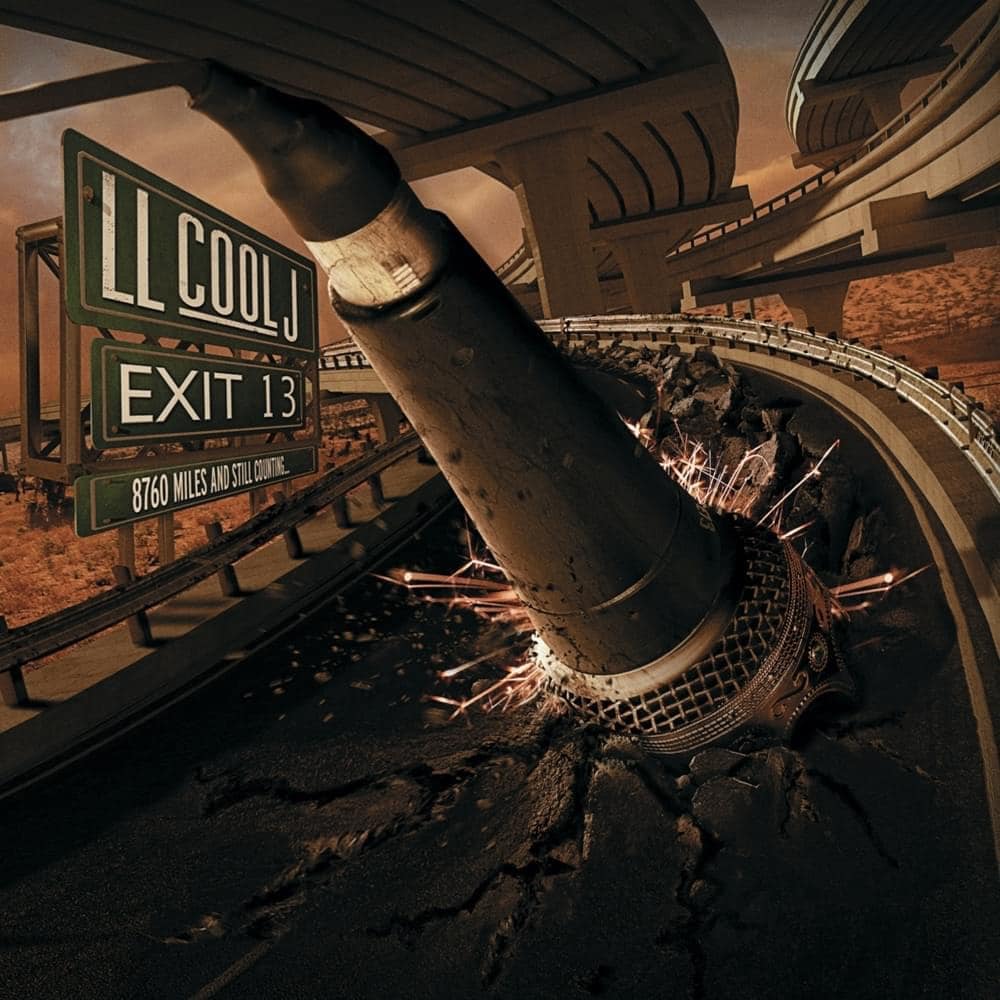 Released: September 9, 2008
Label: Def Jam
Singles: "Cry", "Rocking with the G.O.A.T.", "Baby", "Feel My Heart Beat"
Features: 50 Cent, Precious Paris, Nicolette, Jiz, Lyrikal, Ticky Diamondz, The-Dream, Lil' Mo, Richie Sambora, Grandmaster Caz, Ryan Leslie, Élan, Wyclef Jean, Mark Figueroa, Funkmaster Flex, Fat Joe, Sheek Louch, DJ Scratch
Exit 13, LL's thirteenth and final album with Def Jam Recordings, finds the rapper seeking to maintain relevance in an era dominated by new voices. The album has a sense of finality to it, attempting to blend LL's classic sensibilities with contemporary trends. While some moments echo the brilliance of his heyday, notably "Rocking With The G.O.A.T." and "Dear Hip Hop", overall, the album feels unfocused and strained, muddying its place in LL's vast discography.
The DEFinition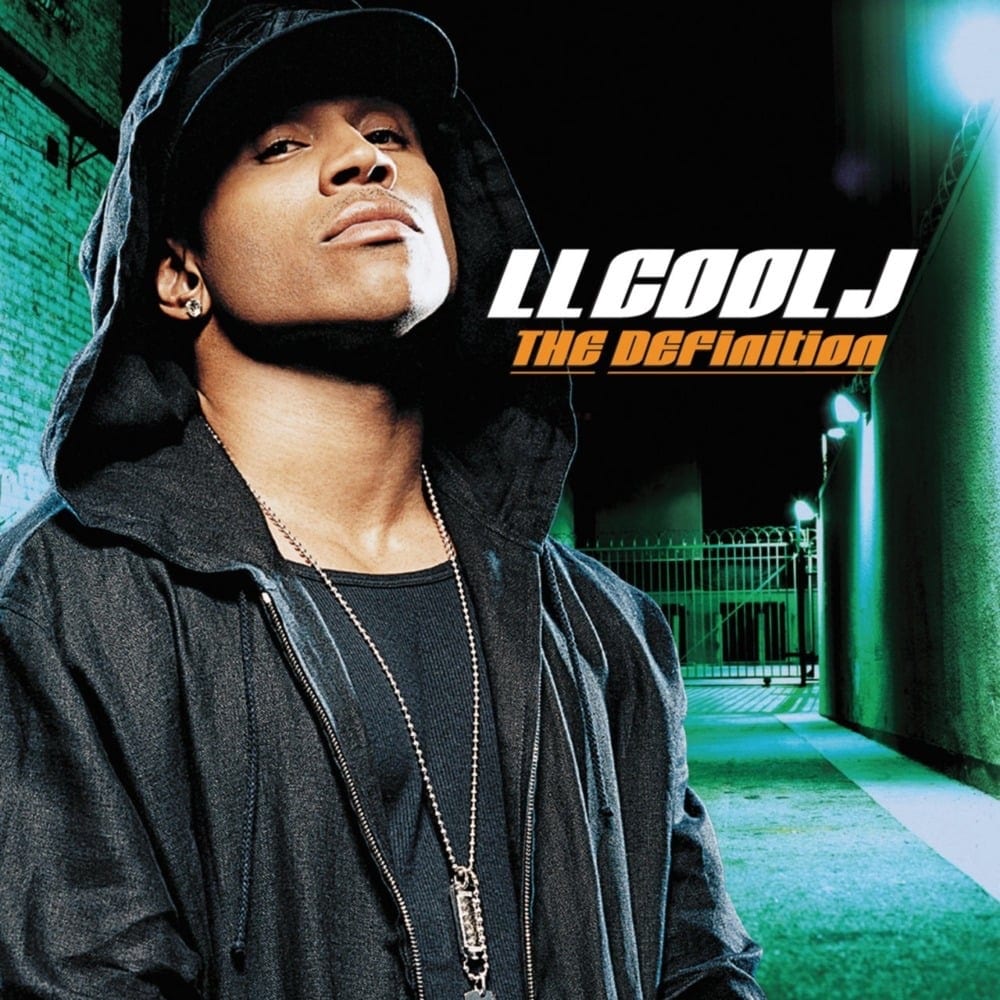 Released: August 31, 2004
Label: Def Jam
Singles: "Headsprung", "Hush"
Features: R. Kelly, 7 Aurelius, Candice Nelson
The DEFinition found LL Cool J trying to merge his own signature style with the then-burgeoning crunk movement. Collaborating with producer Timbaland, LL sought to contemporize his sound. Tracks like "Headsprung" and "Hush" are certainly infectious and exhibit his adaptability to varying styles. However, the album as a whole feels inconsistent, with LL's trademark smoothness not always melding perfectly with the more aggressive beats. Despite this, The DEFinition offers a glimpse into LL's adaptability and desire to innovate, adding another chapter to his storied career.
Authentic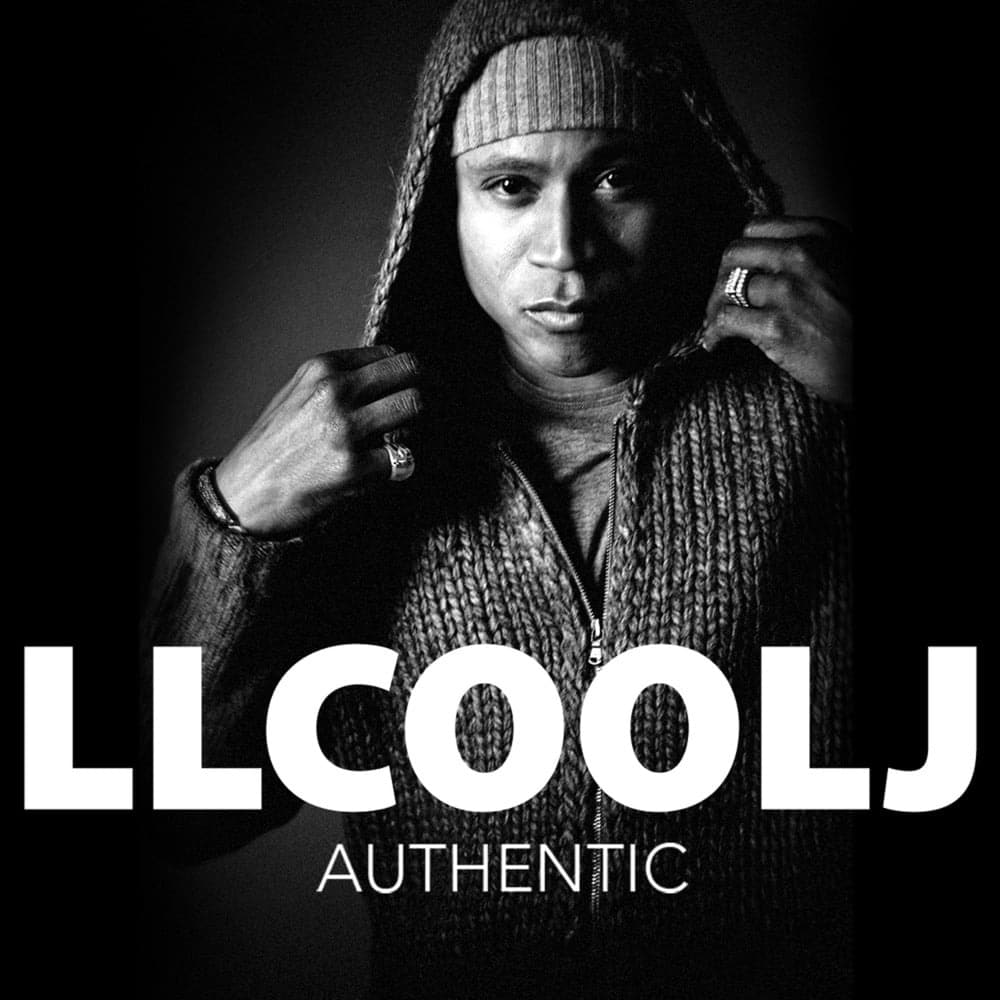 Released: April 30, 2013
Label: S-BRO
Singles: "Whaddup", "We Came to Party", "Live for You", "Something About You (Love The World)"
Features: Fitz and The Tantrums, Eddie Van Halen, Snoop Dogg, Fatman Scoop, Seal, Charlie Wilson, Melody Thornton, Earth, Wind & Fire, Bootsy Collins, Travis Barker, Chuck D, Tom Morello, Z-Trip, Mickey Shiloh, Monica, Brad Paisley
Authentic finds LL Cool J in an exploratory mode, expanding his musical palette and diving into a range of different styles. The album, his thirteenth studio effort, dabbles in R&B, rock, funk, and even a touch of country, making for a truly eclectic listening experience. There's no shortage of guest stars here, with artists like Eddie Van Halen, Snoop Dogg, and Brad Paisley lending their talents to the mix. Although the genre-hopping might feel disjointed to some, Authentic represents LL's determination to keep pushing boundaries, even this deep into his career. It's an ambitious album, if not always fully realized.
Walking with a Panther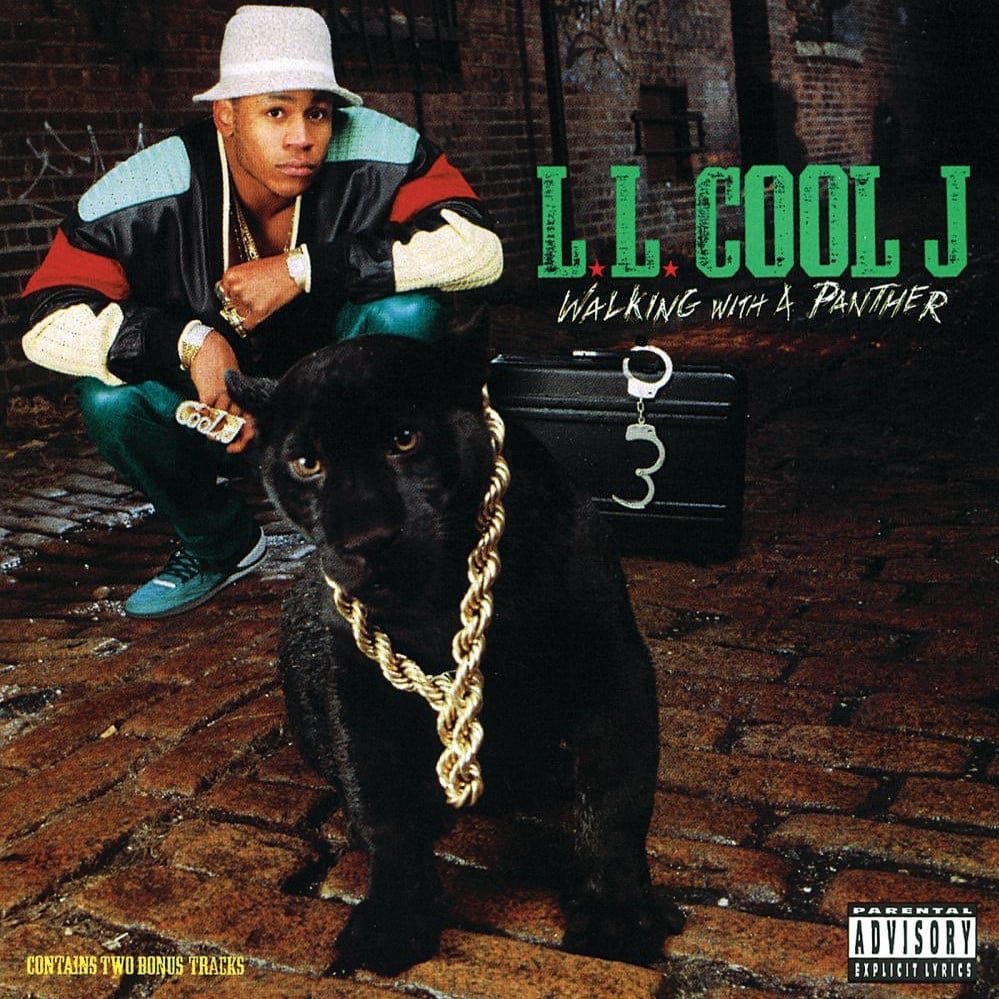 Released: June 13, 1989
Label: Def Jam, Columbia
Singles: "Going Back to Cali", "I'm That Type of Guy", "Big Ole Butt", "One Shot at Love", "Jingling Baby"
Features: Cydne Monet
Walking with a Panther proved LL Cool J was not one to be boxed into a single category. The album bore the fruits of his bold attempt to marry hard-hitting street anthems with smoother love ballads, an attempt that not all fans appreciated. Nevertheless, it's an ambitious effort that hosts iconic tracks such as "I'm That Type of Guy" and "Going Back to Cali". Despite its mixed reception, the album's exploration of new territories served to pave the way for LL's future endeavors.
Todd Smith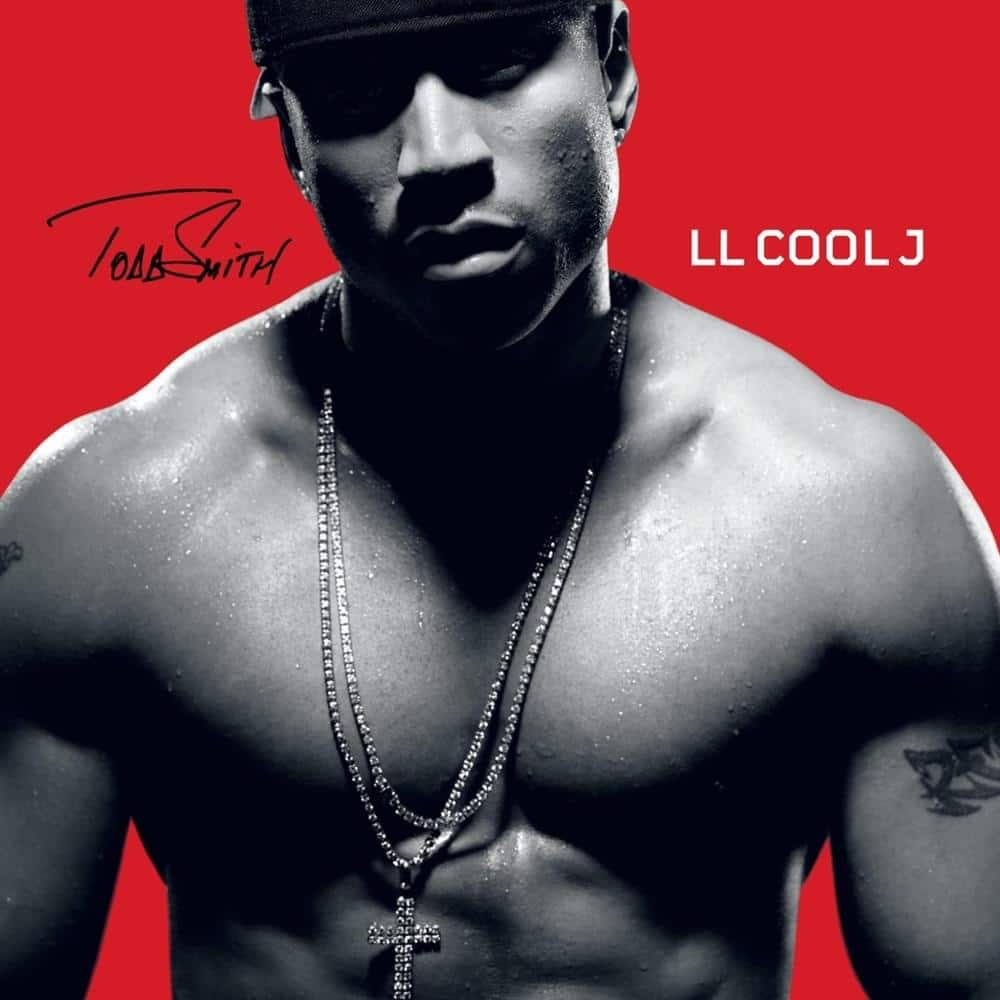 Released: April 11, 2006
Label: Def Jam
Singles: "It's LL and Santana"/"What You Want", "Control Myself", "Freeze"
Features: Jennifer Lopez, Pharrell, Juelz Santana, Teairra Mari, Jamie Foxx, Ginuwine, Mary J. Blige, 112, Mary Mary, Ryan Toby, Freeway
Todd Smith, named after LL's real name, was the rapper's twelfth studio album. It saw him pushing boundaries by bringing in a number of guest features, including Jennifer Lopez and Mary J. Blige. These collaborations added some interesting dimensions to LL's sound, with tracks like "Control Myself" standing out as catchy, club-oriented anthems. However, the album failed to fully capture the grit and fire of LL's earlier work, resulting in a somewhat watered-down version of his usually potent lyrical delivery.
10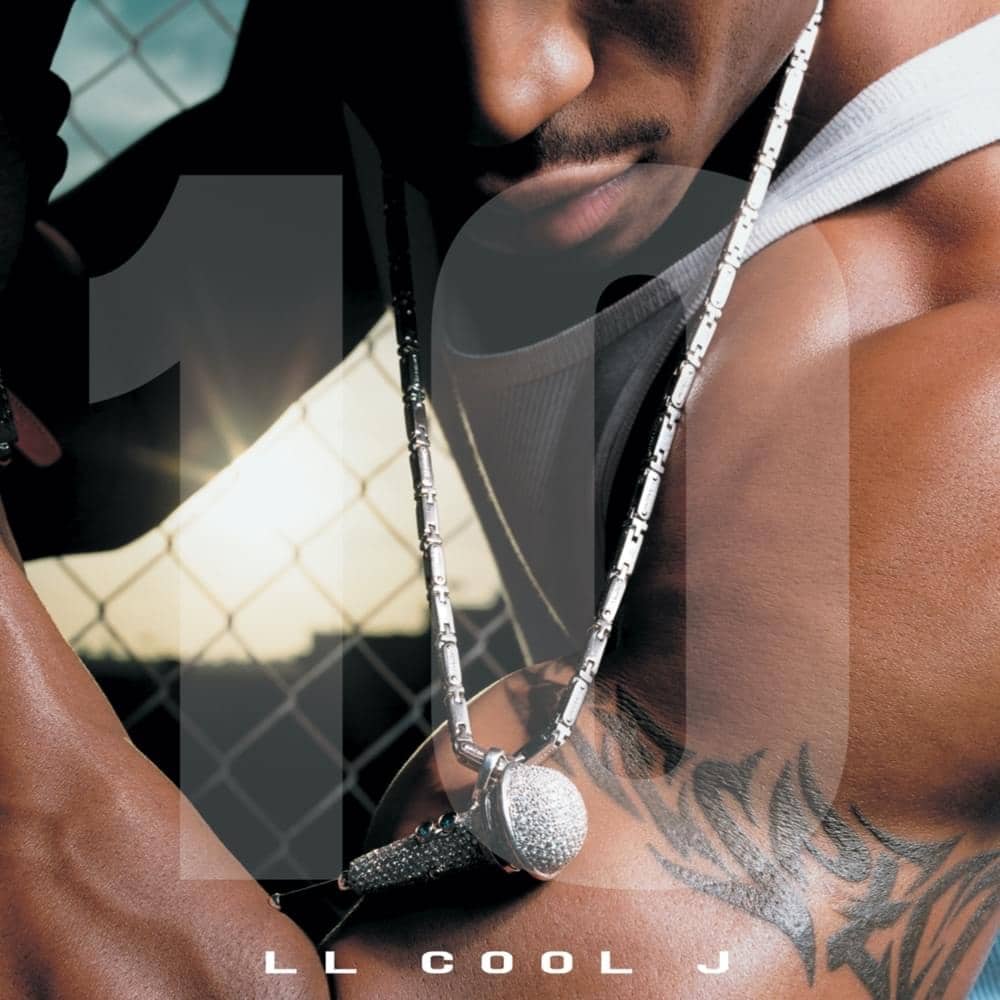 Released: October 15, 2002
Label: Def Jam
Singles: "Luv U Better", "All I Have", "Paradise", "Amazin'"
Features: Amerie, Kandice Love, P. Diddy, Kandice Love, Dru Hill
LL Cool J's ninth studio album, ironically titled 10, found the seasoned rapper once again trying to strike a balance between commercial accessibility and hard-hitting hip-hop. While it scored hits on the R&B charts with "Luv U Better" and "Paradise", featuring Amerie, there were times when it felt like LL was straying too far from his roots in an attempt to court the mainstream audience. Nevertheless, 10 stands as a testament to LL's versatility, showcasing his ability to pen catchy hooks and suave love ballads alongside tougher street-oriented tracks.
G.O.A.T.
Released: September 12, 2000
Label: Def Jam
Singles: "Imagine That", "You and Me"
Features: LeShaun, Ja Rule, Kandice Love, DMX, Method Man, Redman, Tikki Diamondz, Carl Thomas, Amil, Kelly Price, Snoop Dogg, Xzibit, Jayo Felony, Prodigy
G.O.A.T. sees LL returning to his roots with forceful rhymes and hard-hitting beats. It's an album filled with braggadocious anthems that remind the world of his enduring prowess and his impactful legacy in the hip-hop scene. While the album may not have entirely lived up to its lofty title in the eyes of every fan, tracks like "Imagine That" and "Back Where I Belong" still stand out as testaments to LL's undeniably influential status in the rap game.
Phenomenon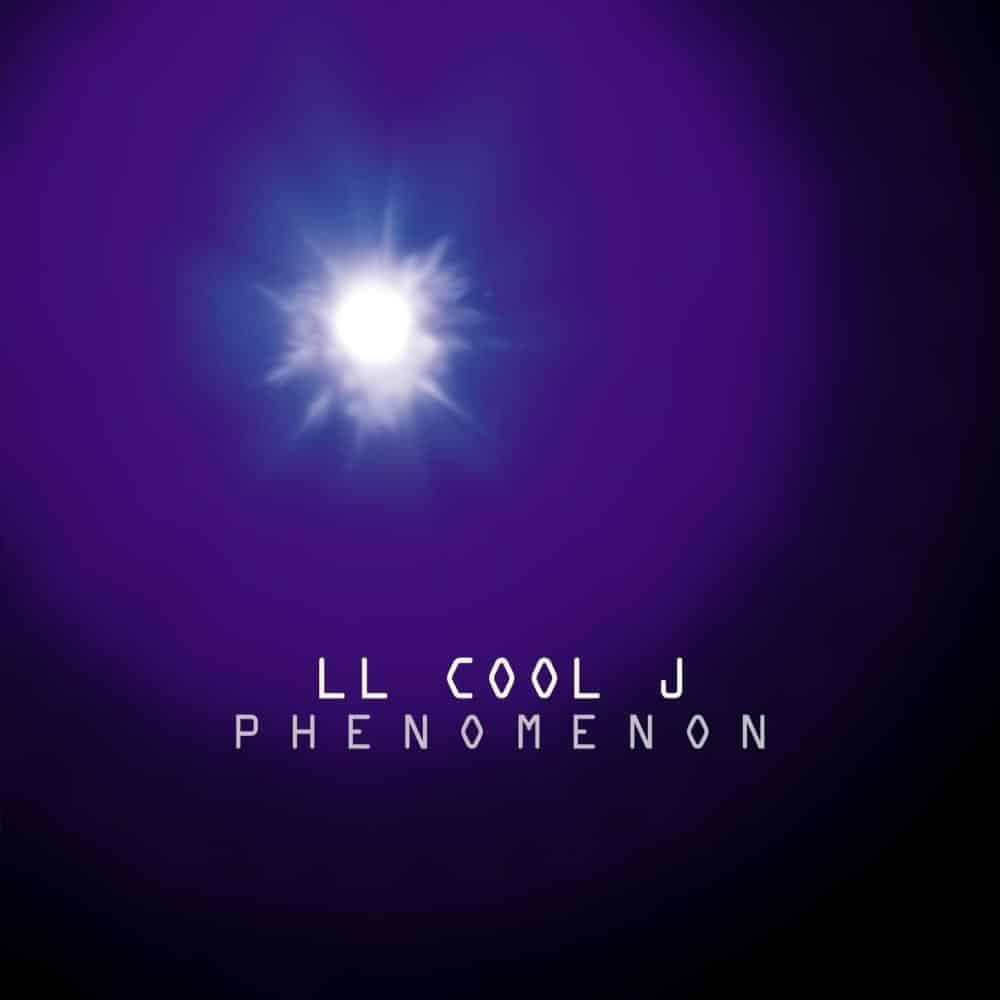 Released: October 14, 1997
Label: Def Jam
Singles: "Phenomenon", "4, 3, 2, 1", "Father", "Hot, Hot, Hot", "Candy"
Features: Ricky Bell, Ralph Tresvant, Busta Rhymes, The Lost Boyz, LeShaun, Keith Sweat, Canibus, DMX, Master P, Method Man, Redman, Tamia
Phenomenon finds LL Cool J at a crossroads, straddling the line between his hard-hitting early material and his later, more commercial-oriented work. The title track and "4,3,2,1" showcase LL's lyrical dexterity and innate understanding of the hip-hop form. At the same time, the album includes smoother, more R&B-inflected tracks that reveal LL's attempts to broaden his audience. The mixed bag of styles led to a divided response, but Phenomenon remains an interesting chapter in LL's discography, reflecting a pivotal moment in his artistic evolution.
Mr. Smith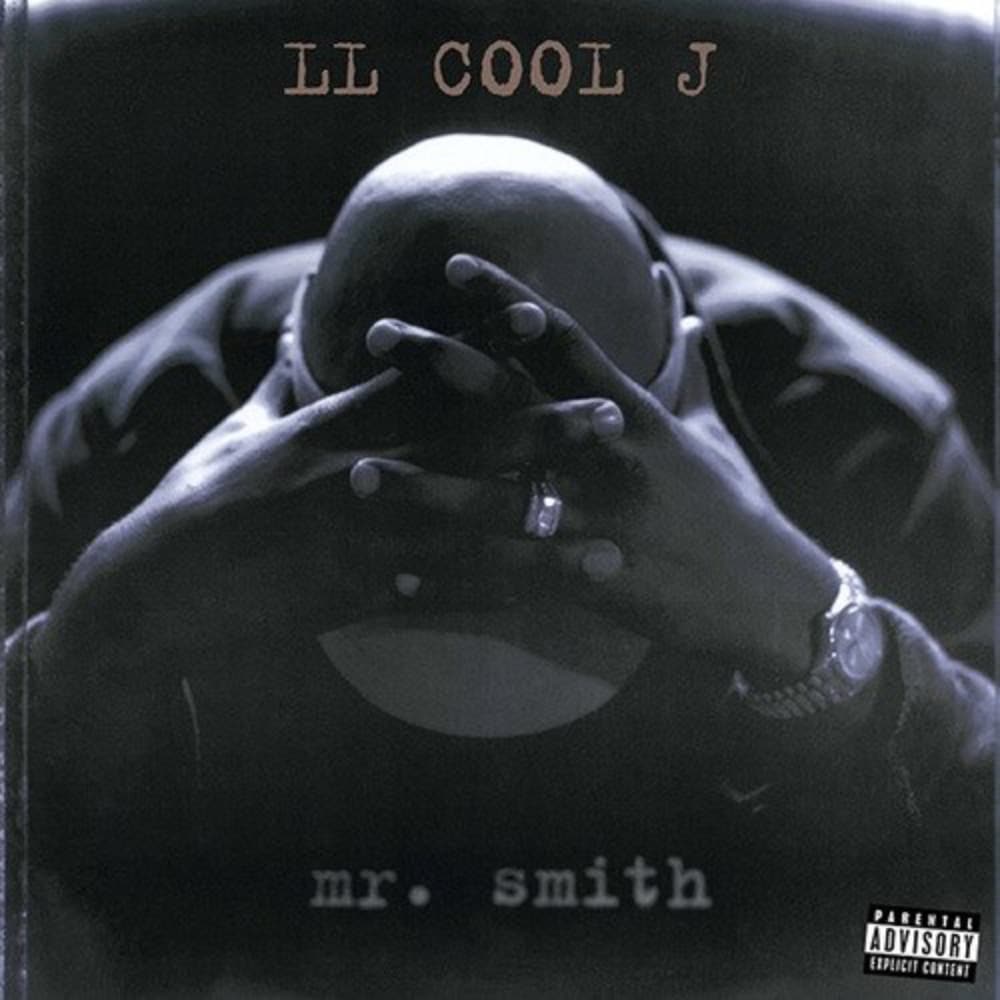 Released: November 21, 1995
Label: Def Jam
Singles: "Hey Lover", "Doin' It", "Loungin"
Features: Boyz II Men, LeShaun, Keith Murray, Terri & Monica, Prodigy, Fat Joe, Foxy Brown
One of the most significant records in the LL Cool J catalogue, Mr. Smith marked a decisive pivot from his hard-edged rap roots toward a more mainstream, R&B-inflected sound. The album brings LL's charismatic persona and potent rhymes to the forefront, exploring themes of love and desire that would become a hallmark of his later career. Singles like "Doin' It" and "Hey Lover," a Grammy-winning collaboration with Boyz II Men, showcase LL's mastery of the love ballad, a stylistic shift that broadened his appeal and solidified his status as a versatile, multi-faceted artist. Even with its softer edge, Mr. Smith retains enough of LL's street-level grit — especially with features from Keith Murray, Prodigy and Fat Joe — to keep his hardcore fan base satisfied, making it a high point in his discography.
Radio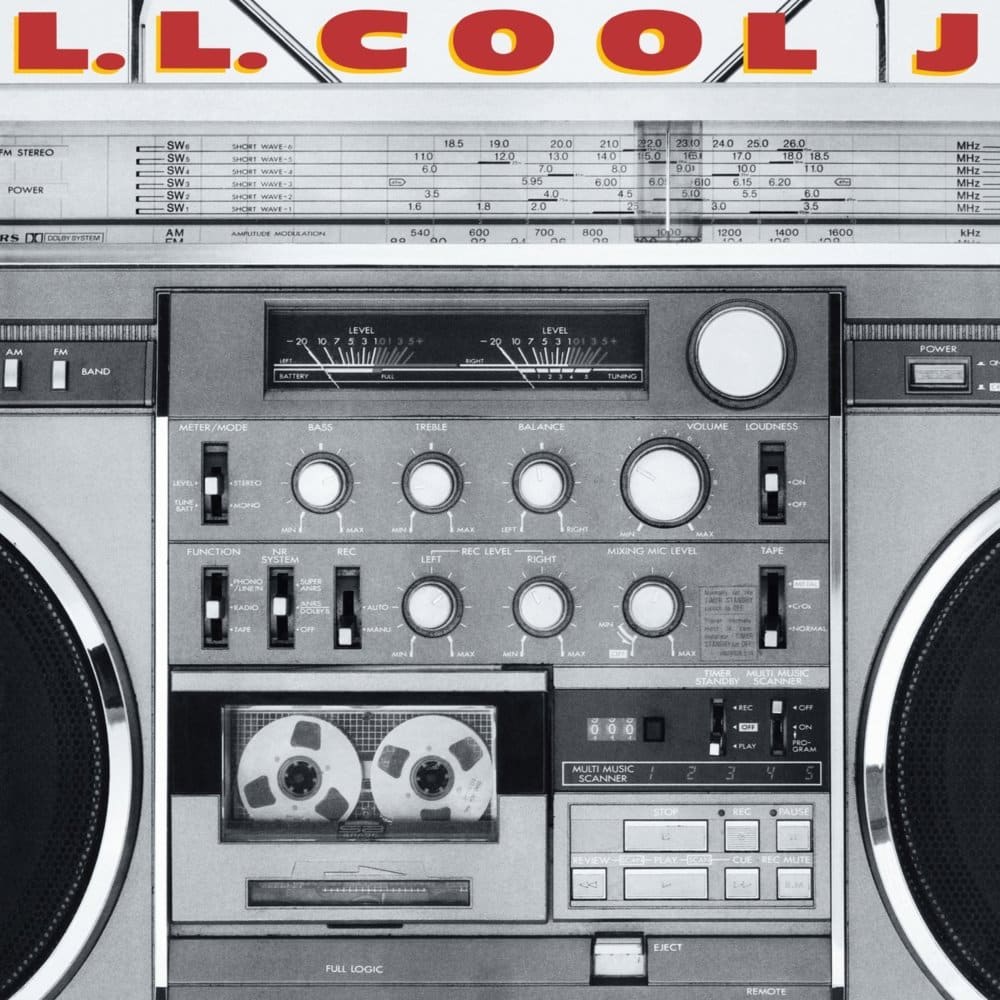 Released: November 18, 1985
Label: Def Jam, Columbia
Singles: "I Can't Live Without My Radio", "You'll Rock", "I Can Give You More", "Rock the Bells"
Features: Russell Rush
Radio remains a monument in LL Cool J's career and hip-hop at large—an audacious debut that helped establish Def Jam as a major force in the industry. LL was a mere 17 years old when he unleashed this brash, exuberant album, a raw celebration of booming beats and B-boy bravado. The album, devoid of any fluff, is rap in its most unadulterated form. Tracks like "I Can't Live Without My Radio" and "Rock the Bells" are pure adrenaline shots, showcasing LL's cocksure teenage energy. Despite its age, Radio remains a thrilling listen, a reminder of the raw power and potential of early hip-hop. It not only launched LL's career but set new standards for the art form, making it an essential entry in any rap canon.
Bigger and Deffer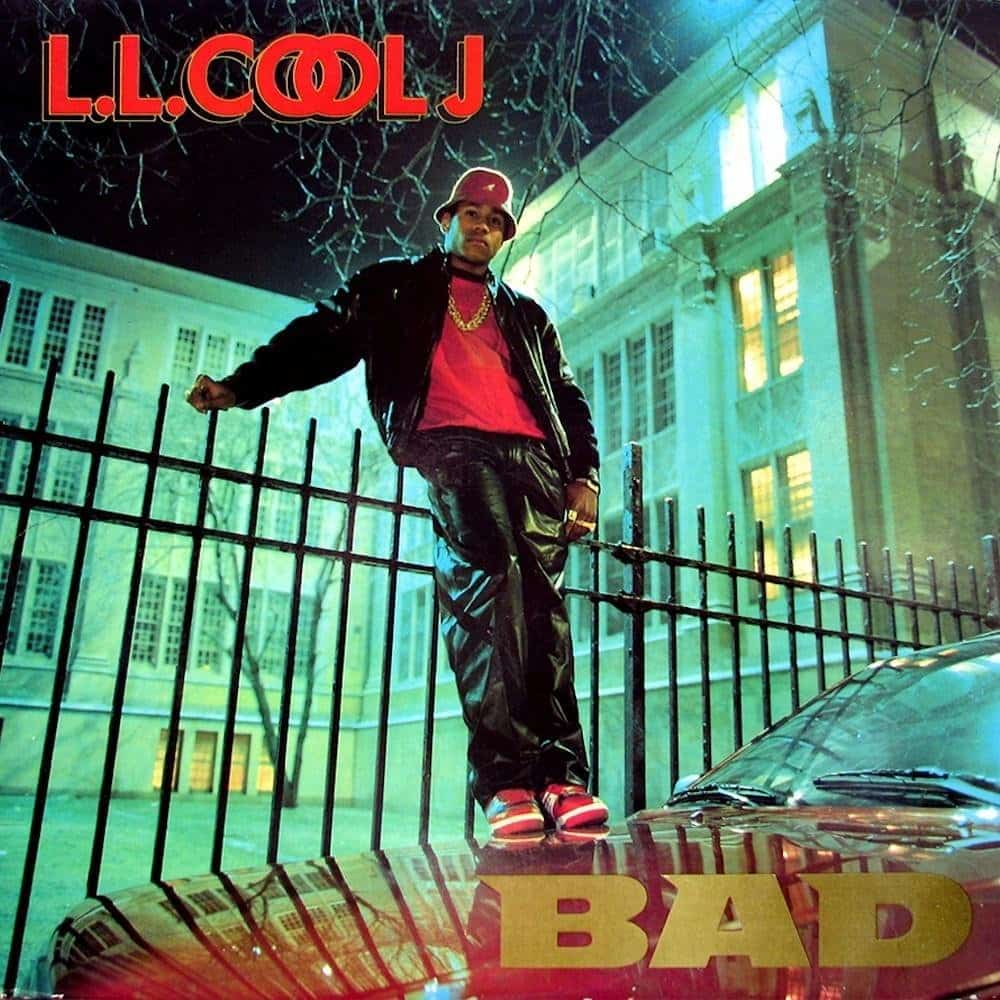 Released: June 2, 1987
Label: Def Jam, Columbia
Singles: "I'm Bad", "I Need Love"
Features: N/A
LL Cool J's sophomore album, Bigger and Deffer, is often overshadowed by his iconic debut, but in many ways it's better. Billed as a commercial breakthrough, it was one of the first hip-hop albums to go multi-platinum. The record begins with the definitive statement "I'm Bad," LL's claim of unparalleled rapping skills over a relentless beat, which sets the tone for the album. The juxtaposition of LL's hard-hitting tracks and more tender moments, like the groundbreaking rap ballad "I Need Love," shows the breadth of his artistry. Although the album lacks the groundbreaking feeling of Radio, it exhibits LL's maturation as an artist and his ability to innovate within the genre while reaching broader audiences.
Mama Said Knock You Out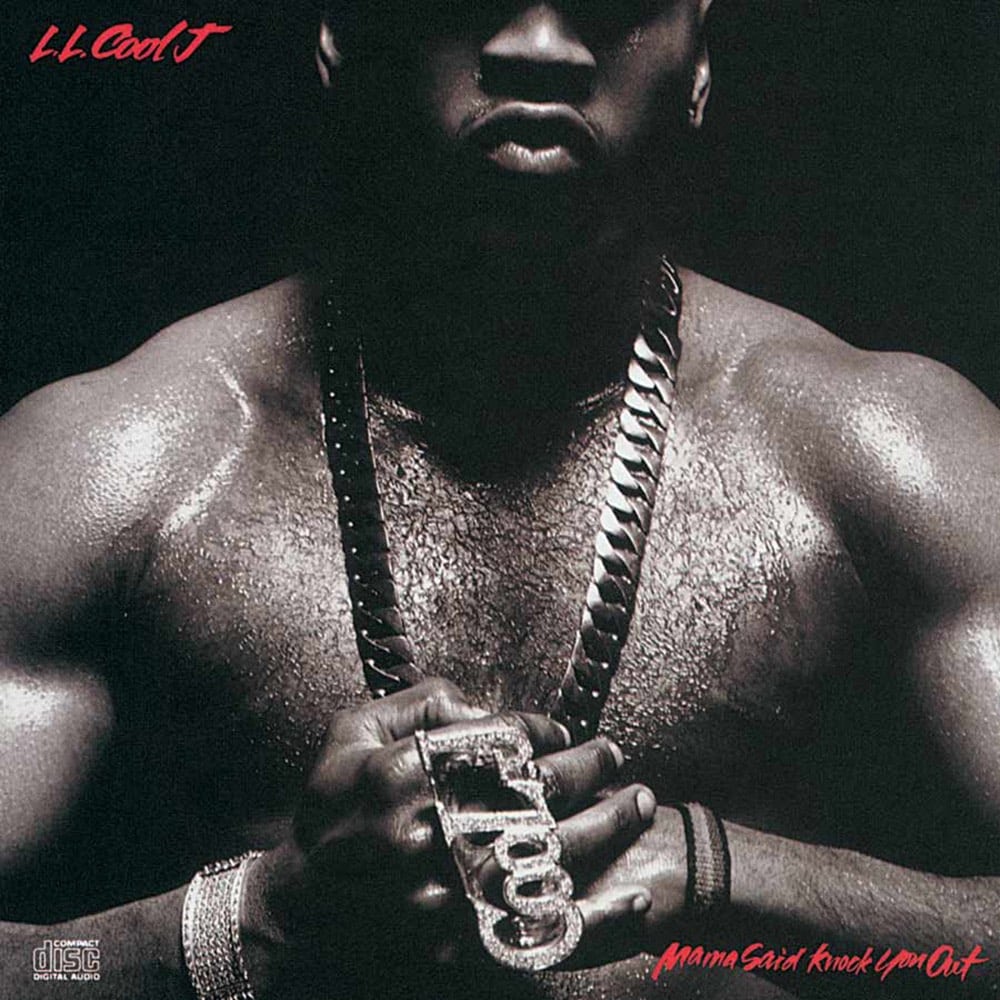 Released: September 14, 1990
Label: Def Jam, Columbia
Singles: "To da Break of Dawn", "The Boomin' System", "Around the Way Girl", "Mama Said Knock You Out", "6 Minutes of Pleasure"
Features: Big Money Grip, Bomb, HIC
Mama Said Knock You Out stands as LL Cool J's magnum opus, a visceral response to critics who dismissed him as a pop sellout. This record saw a return to his aggressive roots, making it a commercial and critical success that further cemented his status as a rap icon. The title track, a potent anthem of defiance, showcases LL's forceful lyrical prowess, while "Around the Way Girl" balances the album with a soulful, winning charm. The record deftly walks the line between accessibility and attitude, underscoring LL's unique position in hip-hop history. LL Cool J's knack for lyrical gymnastics and indomitable spirit reverberate throughout this album, making it not just the best in his discography, but one of the definitive statements in early '90s hip-hop.