Throughout rap history, few records labels have resonated with the essence of the underground quite like Rawkus. Established in the mid-'90s, Rawkus became the sanctuary for artists who, while pushing lyrical boundaries, kept their feet firmly rooted in the bedrock of hip-hop culture.
It was a label that gave birth to classics, albums that went on to shape the contours of the genre. From the intricate lyricism of Pharoahe Monch's Internal Affairs to the iconic partnership in Mos Def & Talib Kweli Are Black Star, Rawkus was more than just a label—it was a statement.
The piercing introspection of Mos Def's Black on Both Sides and the revolutionary soundscapes of El-P's work on Funcrusher Plus only scratched the surface of the imprint's vast ocean of contributions. These albums didn't just represent Rawkus; they epitomized an era, a movement, a sentiment that hip-hop was, and forever will be, the voice of the independent.
So let's get into it. From Company Flow's landmark independent release, Funcrusher Plus, to Kool G Rap's resurgence with The Giancana Story, we rank the top 10 best Rawkus Records albums.
10. Talib Kweli – Quality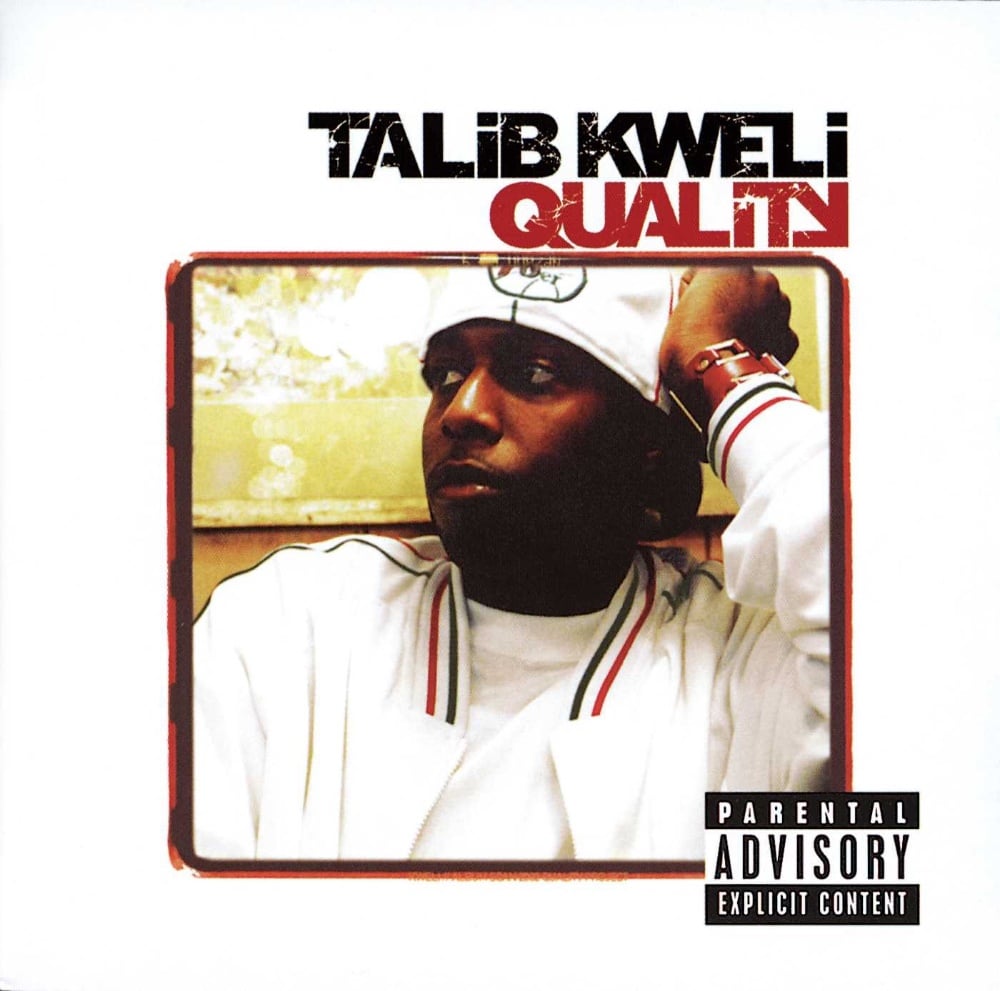 Released: November 19, 2002
Singles: "Good to You" / "Put It in the Air", "Waitin' for the DJ" / "Guerilla Monsoon Rap", "Get By"
Features: Dave Chappelle, Cocoa Brovaz, Bilal, Mos Def, Black Thought, Pharoahe Monch, DJ Quik, Res, Novel, Vinia Mojica, Kendra Ross
When Talib Kweli dropped Quality, it was clear he wasn't just aiming for the ears but straight for the soul. This was the sound of Brooklyn, delivered with an intellectual prowess that few could match. Kweli, always a craftsman with words, painted vivid pictures of love, struggle, and the inherent politics of the streets. Tracks like "Get By" produced by Kanye West, not only exemplified Kweli's intricate lyricism but also demonstrated his ability to craft songs that resonated with both the underground and mainstream listeners. And with joints like "The Proud," Kweli made sure his conscious message was never compromised.
9. Rawkus Records – Soundbombing II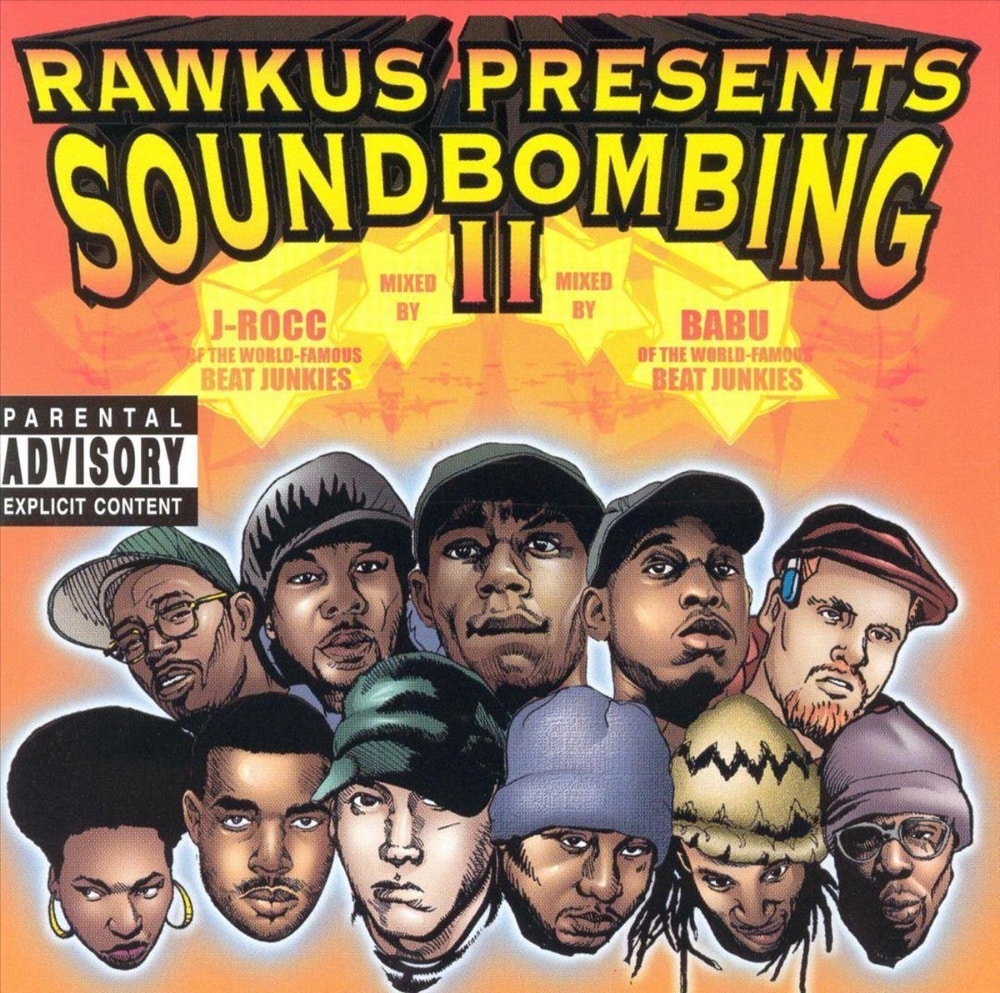 Released: May 18, 1999
Singles: N/A
Features: Mos Def, Skillz, Shabaam Sahdeeq, Pharoahe Monch, R.A. the Rugged Man, J-Live, Prince Paul, Kid Capri, Mos Def, DCQ, Sadat X, Grand Puba, Bahamadia, Tash, Dilated Peoples, Thirstin Howl III, Pharoahe Monch, Q-Tip, Common, Sadat X, Diamond D, Mos Def, Shabaam Sahdeeq, Cocoa Brovaz, Reflection Eternal
Soundbombing II wasn't just an album; it was a movement. Rawkus Records, already at the forefront of the independent hip hop scene, pushed the envelope even further with this compilation. A sonic journey through the grimy streets and smoke-filled cyphers, this album showcased the best of the best. From Eminem's battle-ready verses on "Any Man" to R.A. the Rugged Man's "Stanley Kubrick" and Pharoahe Monch's "Mayor", every track was a masterclass in lyricism. Add to that the eclectic producer lineup — featuring the likes of Da Beatminerz, Kid Capri, DJ Spinna, Pete Rock, Marley Marl, Hi-Tek, Evidence, El-P, Diamond, and plenty others — and you had a project that embodied the essence of 90s underground hip-hop. The roster was a who's-who of the underground elite, and the seamless mixing made it feel like one epic cypher. Soundbombing II wasn't just a showcase of Rawkus' best; it was a declaration of their dominance in the underground rap scene.
8. Hi-Tek – Hi-Teknology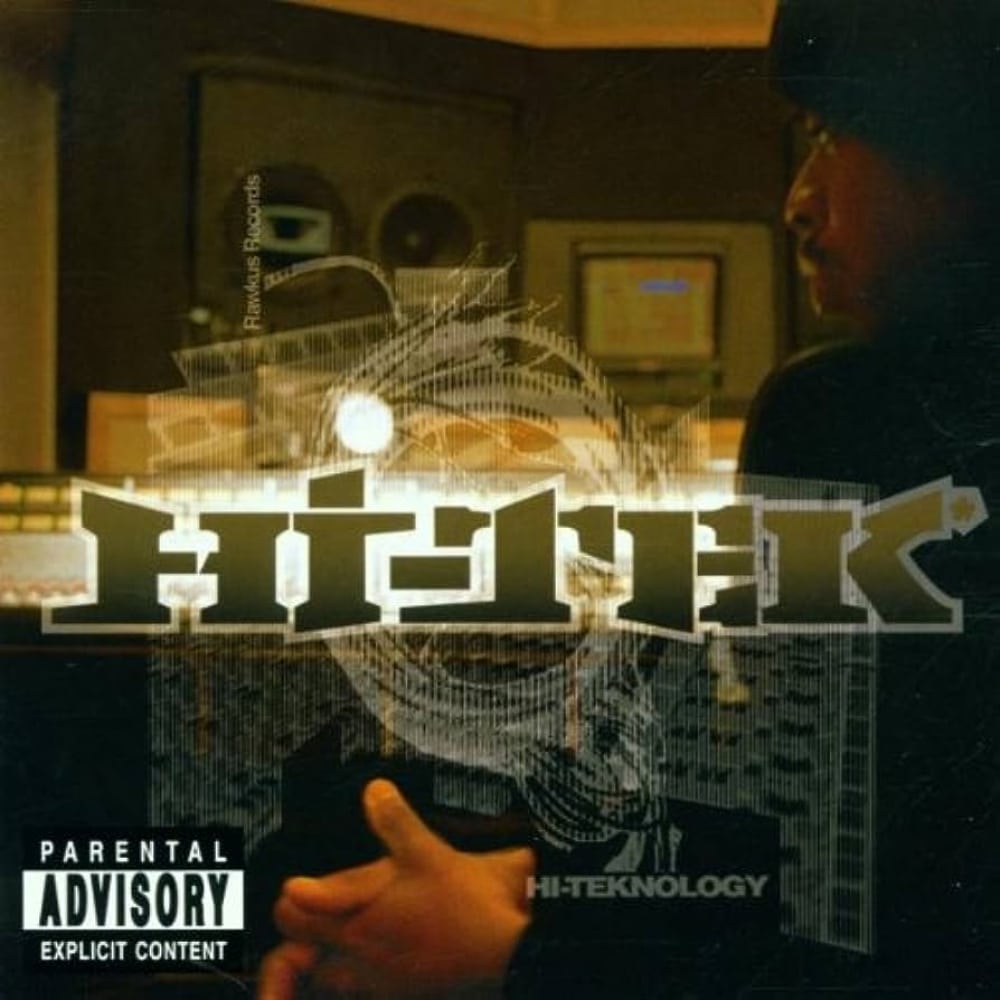 Released: May 8, 2001
Singles: N/A
Features: Common, Vinia Mojica, Talib Kweli, DCQ, Brian Digby Jr., Crunch, Donte, Main Flow, Cormega, Jonell, Jinx Da Juvy, Mos Def, Slum Village, Buckshot
In the realm of producers who can also control the mic, Hi-Tek has carved his own throne, and Hi-Teknology was his scepter. The album was a harmonic confluence of Tek's Midwestern roots and the East Coast hip-hop ethos he so deeply connected with. The beats? Butter. Smooth when they needed to be, and rugged when the streets called for it. From tracks like "The Sun God" featuring Common, to the sultry vibes of "Round & Round," Hi-Tek showcased versatility like no other. And let's not even get started on "The Blast" with Talib Kweli – that track alone is an embodiment of the Rawkus sound. Hi-Teknology was Hi-Tek stepping into the limelight and letting the world know he's not just behind the boards; he's front and center.
7. Rawkus Records – Lyricist Lounge, Volume One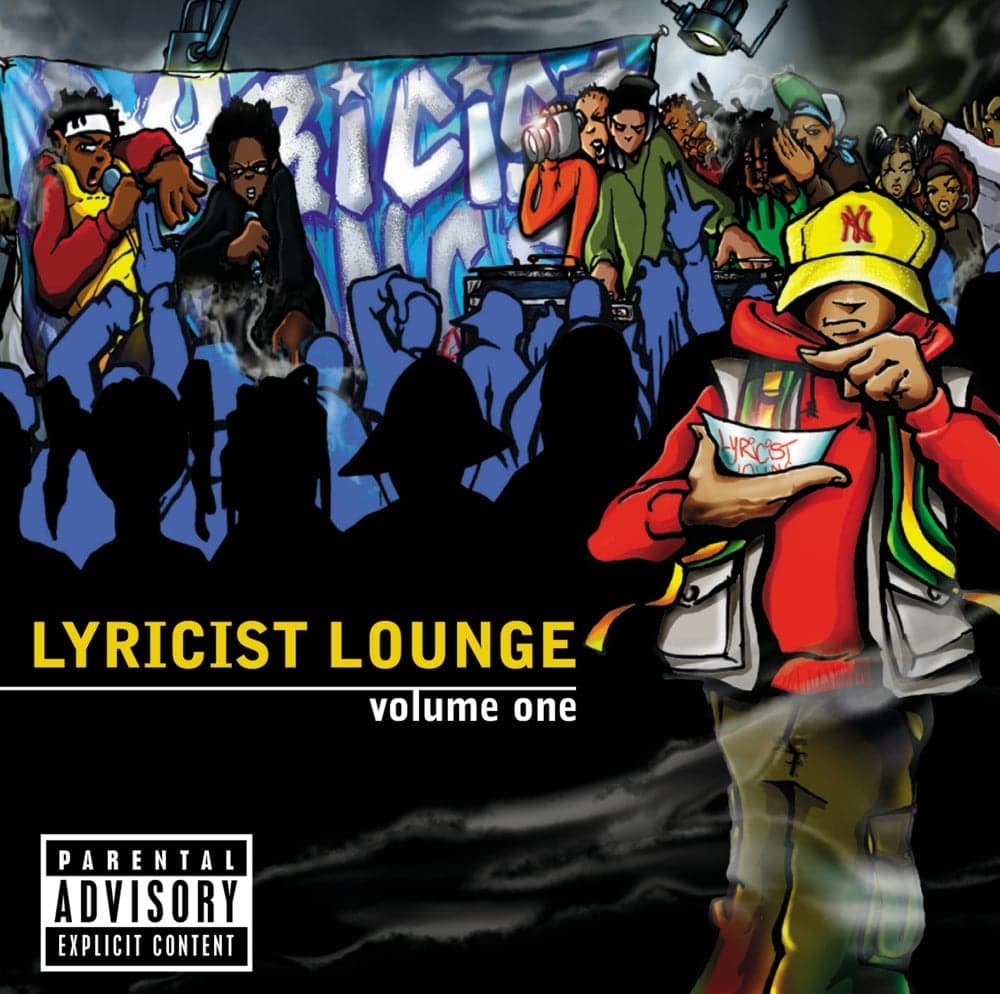 Released: May 5, 1998
Singles: "Body Rock", "C.I.A. (Criminals In Action)"
Features: Bahamadia, Black Thought, Common, Company Flow, De La Soul, Jurassic 5, Kool Keith, KRS-One, Mos Def, Natural Elements, O.C., Pharoahe Monch, Punchline, Q-Tip, Rah Digga, Ras Kass, Saul Williams, Shabaam Sahdeeq, Talib Kweli, Tash, The Last Emperor, Thirstin Howl III, Wordsworth and Zack de la Rocha.
The Lyricist Lounge, Volume One is hip-hop's Smithsonian. A revered temple where emcees showcased their raw, uncut talent without the polish of mainstream radio. This double-disc magnum opus brought the underground's crème de la crème into one project. "Body Rock" with Mos Def, Q-Tip, and Tash? Iconic. "C.I.A." with KRS-One and Zack de la Rocha? Game-changing. And who could forget the pure bars delivered in "Oh No" with Mos Def and Pharoahe Monch? This album was more than just music; it was a masterclass, a hip-hop conference, and a display of what happens when raw talents get the right platform. Lyricist Lounge, Volume One was, and remains, a hip-hop lover's dream. A golden ticket to a world where lyricism reigns supreme.
6. Kool G Rap – The Giancana Story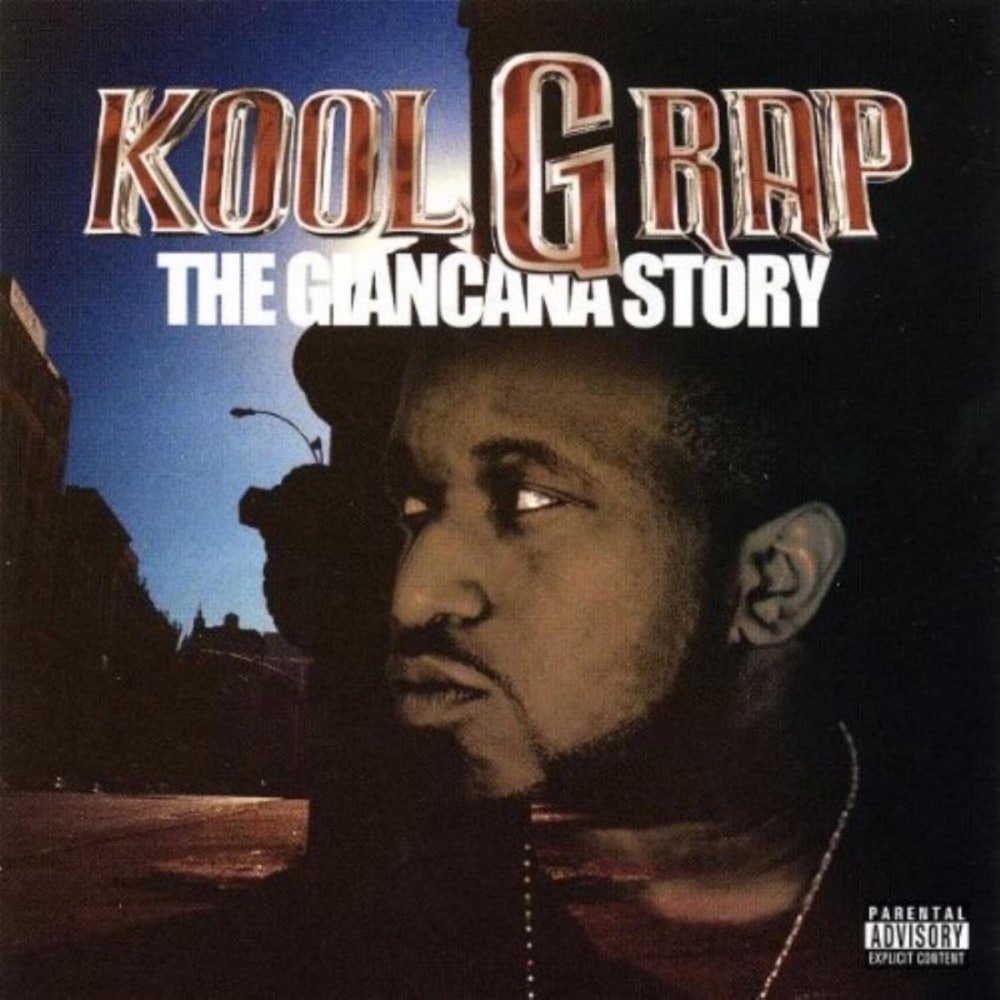 Released: November 26, 2002
Singles: "The Streets", "My Life", "It's Nothing"
Features: AZ, Capone-N-Noreaga, Havoc, Joell Ortiz and Prodigy.
G Rap wasn't just rapping; the legendary Queens lyricist was painting cinematic street sagas, and The Giancana Story was his Sistine Chapel. Paying homage to the notorious mobster Sam Giancana in the title, Kool G Rap showed the world that age hadn't dulled his edge. The album is packed with a hood narrative so compelling, Scorsese would probably take notes. Tracks like "My Life" echoed the introspection of an OG reflecting on his past, while "The Streets" reminded everyone of G Rap's unparalleled ability to weave narratives that send chills down your spine. And, let's keep it a buck, few could traverse the beat landscape like G Rap did here, from Premier to Dr. Butcher. While it wasn't his first rodeo, The Giancana Story made damn sure the streets remembered the name Kool G Rap.
5. Reflection Eternal – Train of Thought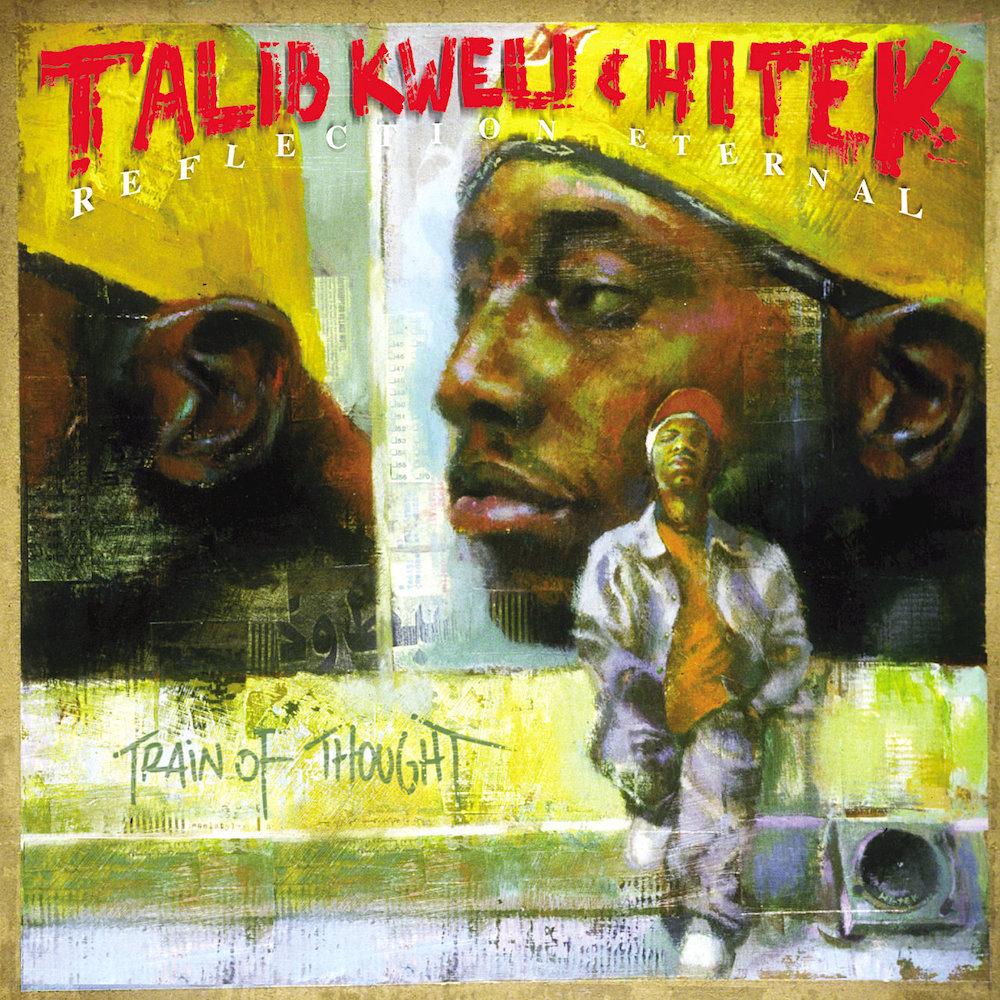 Released: October 17, 2000
Singles: "Move Somethin'", "The Blast", "Down for the Count"
Features: Vinia Mojica, Mos Def, Idle Warship, Rah Digga, Xzibit, Kool G Rap, Kendra Ross, Tiye Phoenix, Vinia Mojica, Les Nubians, De La Soul, Big Del
Man, when Hi-Tek and Talib Kweli decided to craft Train of Thought, they weren't just creating an album; they were forging a legacy. The synergy between Tek's soul-soaked beats and Kweli's thought-provoking bars was something straight out of a hip-hop fairy tale. "The Blast"? That's not just a track; that's an anthem, a testimony to Rawkus's ability to blend soul and bars seamlessly. "Down for the Count" with Rah Digga and Xzibit? Pure, unadulterated lyricism. Kweli's pen game on this project was like Neo in the Matrix, bending conventional rap structures and delivering wisdom-laden bars. Hi-Tek's production, on the other hand, was the canvas upon which these masterpieces were painted. Train of Thought wasn't just an album; it was an odyssey through the depths of hip-hop consciousness.
4. Pharoahe Monch – Internal Affairs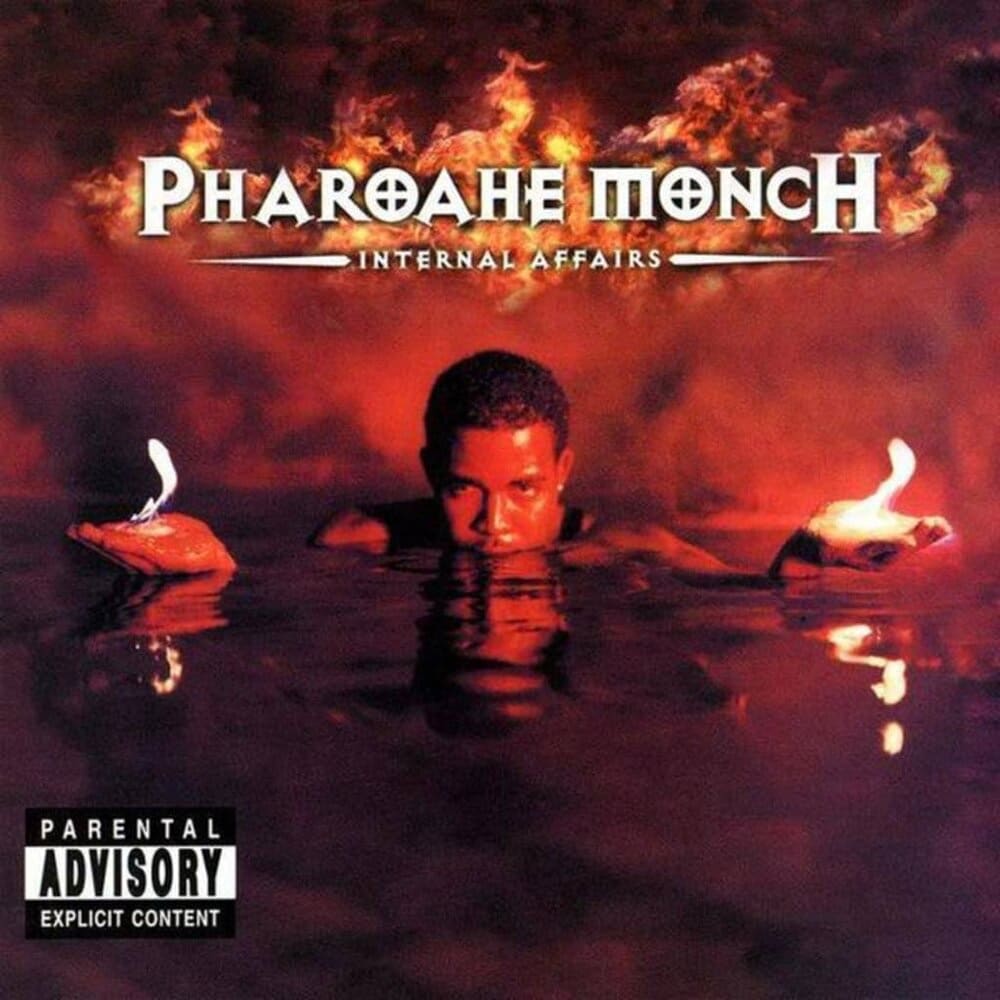 Released: October 19, 1999
Singles: "Simon Says", "Right Here (Remix)"
Features: Canibus, M.O.P., Busta Rhymes, Apani B. Fly, Common, Talib Kweli, Lady Luck, Method Man & Redman, Shabaam Sahdeeq
Pharoahe Monch stepped into the solo arena, clutching that Rawkus flag, and dropped a bomb with Internal Affairs. Everyone remembers the Godzilla roar from "Simon Says", and how it made the club tremble. But it wasn't just about the bangers; this album showcased Monch's unrivaled lyrical dexterity and his ability to tackle complex topics, a blend of raw emotion with unadulterated skill. Cuts like "Queens" touched on his love for his borough, while "Rape" exhibited his penchant for narratives with a twist. With beats that ranged from eerie to soulful, and a wordplay that had you hitting the rewind button, Internal Affairs was a testament to Monch's heavyweight status in the game.
3. Mos Def & Talib Kweli – Mos Def & Talib Kweli Are Black Star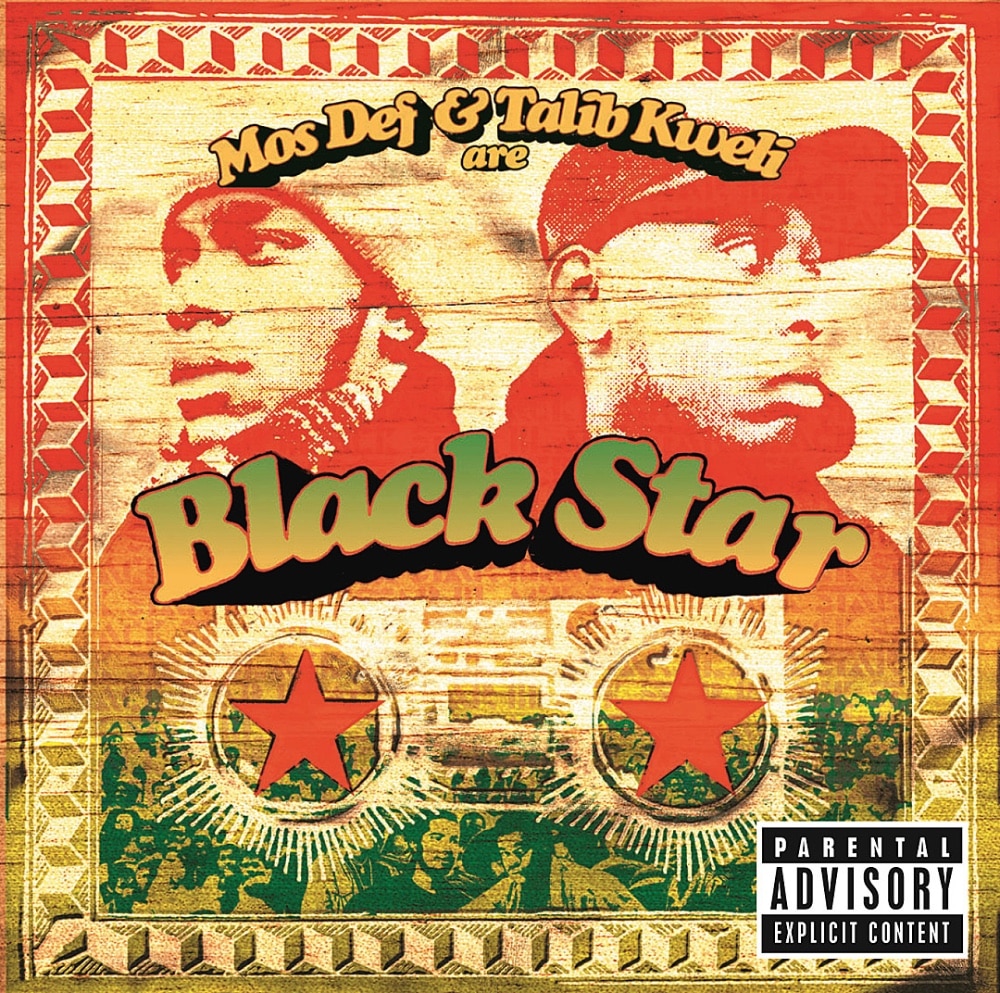 Released: September 29, 1998
Singles: "Definition", "Respiration"
Features: Weldon Irvine, Vinia Mojica, Common, Jane Doe, Wordsworth, and Punchline.
There are albums, and then there's Mos Def & Talib Kweli Are Black Star. This wasn't just an LP; it was a manifesto, a proclamation of consciousness in a time when hip-hop was treading multiple paths. From the opening track, you knew you were in for something special. "Definition" not only paid homage to Biggie but reminded folks that Black Star meant shining light amidst the darkness. "Respiration" with its hauntingly beautiful beat and poetic verses, became the introspective anthem for every backpacker. The two BK poets weren't just rapping; they were engaging in a lyrical dialogue, pushing each other to elevate at every bar. This project was the zenith of Rawkus's commitment to lyricism and consciousness, making it clear that hip-hop could be both insightful and hard-hitting.
2. Company Flow – Funcrusher Plus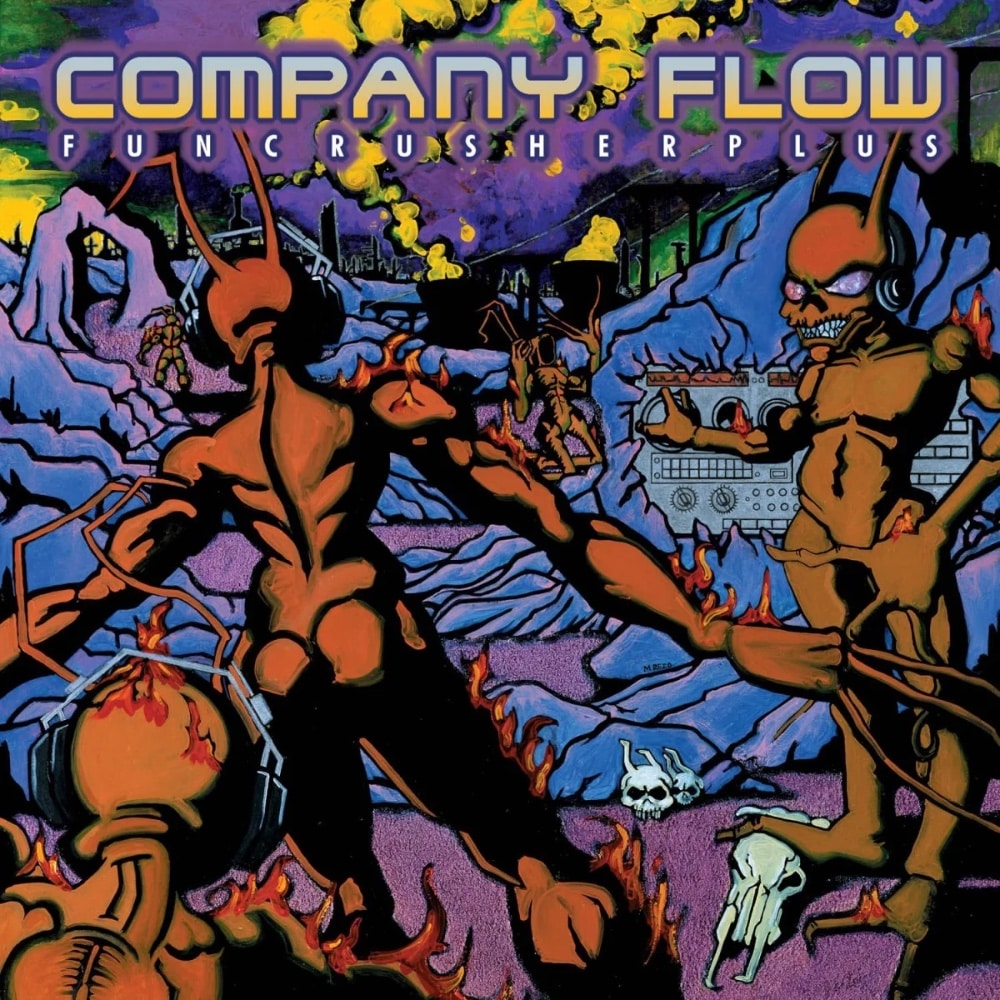 Released: July 22, 1997
Singles: "8 Steps to Perfection", "Blind"
Features: J-Treds, BMS, The Brewin from the Juggaknots & J-Treds
Before El-P was one-half of the dystopian rap-duo Run The Jewels, he was a fundamental piece of the puzzle called Company Flow. Funcrusher Plus ain't your mama's hip-hop album. It's a raw, abrasive piece that was a middle finger to the mainstream, even as it reverberated in underground tunnels. With tracks like "8 Steps To Perfection" and "Vital Nerve", it showcased a trifecta of lyricism, production, and pure attitude. El-P's production style – gritty, electronic, and full of static – became a blueprint for many that came after. The record was a declaration: you can be independent, you can be different, and yes, you can also spit bars that would leave heads spinning.
1. Mos Def – Black on Both Sides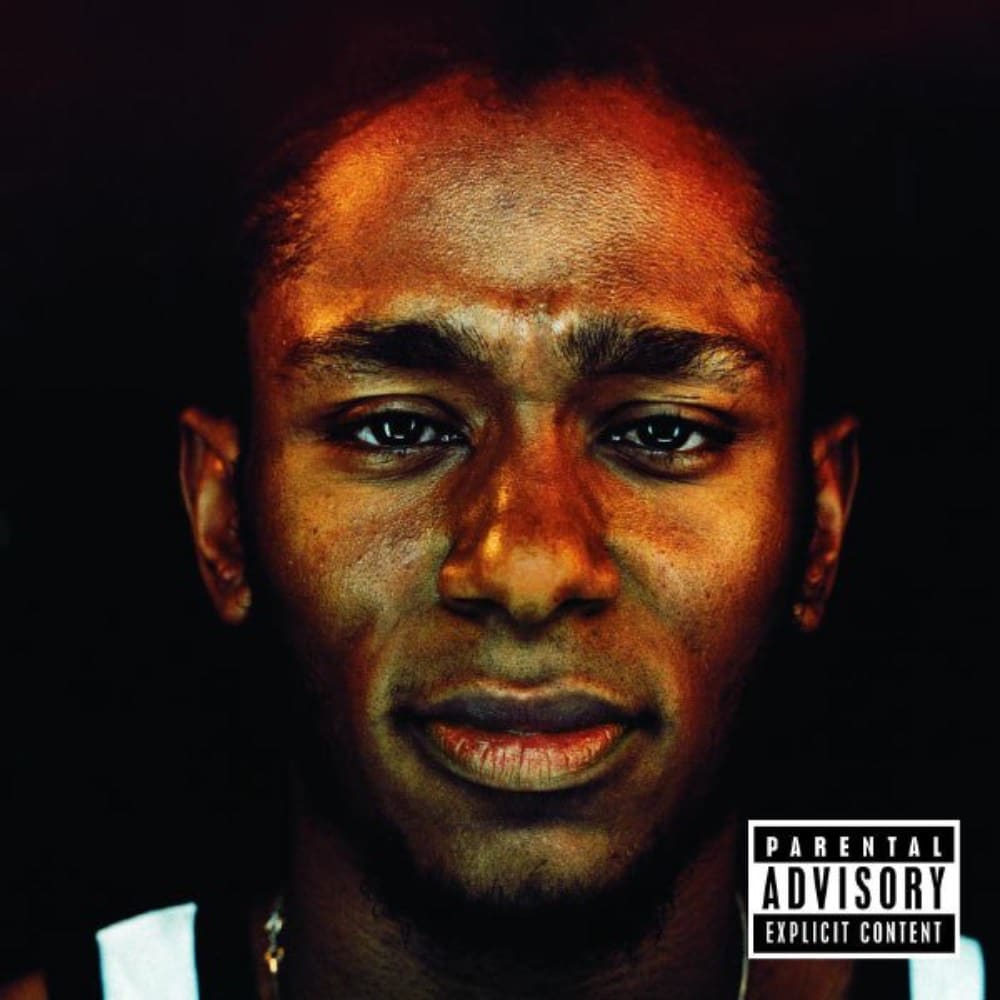 Released: October 12, 1999
Singles: "Ms. Fat Booty" / "Mathematics", "Umi Says"
Features: Busta Rhymes, Talib Kweli, Vinia Mojica), Q-Tip
From the magnetic pull of "Ms. Fat Booty" to the poignant commentary of "Mathematics", Mos Def delivered an opus that was both introspective and extroverted. He took listeners on a trip through Brooklyn with "Brooklyn", reflected on societal structures with Q-Tip on "Mr. Ni**a", and even gave a crash course on water with "New World Water". But what stood out was Mos' versatility – he sang, he rapped, he made you think, he made you dance. In Black on Both Sides, he gave his soul, wrapped in wax, and it's evident in every track, every lyric, every note. It's not just the best Rawkus record, but one of the defining hip hop records of all time.