Rap, at its core, thrives on collaboration. It is a culture that has grown from the collective genius of artists, producers, and lyricists, blending styles, regions, and experiences into a single shared canvas. It's within this spirit that some of the most iconic albums in hip-hop history have been created.
Czarface and MF DOOM's Super What? is a testament to this, brilliantly showcasing the power of collaboration in revitalising the golden-age hip-hop spirit. Other albums, like Drake and Future's What a Time to Be Alive, meld individual artistry into a unified cultural phenomenon, reflecting the zeitgeist of their times. Similarly, DJ Quik and Kurupt's BlaQKout pays a rich homage to classic West Coast roots, with a timeless appeal that echoes the golden age of G-funk.
The landscape of rap collaborations is diverse and multi-dimensional, from the haunting atmosphere of Without Warning by Offset, and 21 Savage, to the thought-provoking exploration of mental health in Kanye West and Kid Cudi's Kids See Ghosts. Others, like Distant Relatives by Nas and Damian Marley, weave narratives of cultural awakening, while Jay-Z and Kanye West's monumental pair-up created an opulent tapestry of black excellence on Watch the Throne.
So let's get into it. From Wiz Khalifa and Curren$y's How Fly to Drake and 21 Savage's Her Loss, we rank the top 25 best rap collaboration albums of all time.
25. Gucci Mane x Wake Flocka Flame – Ferrari Boyz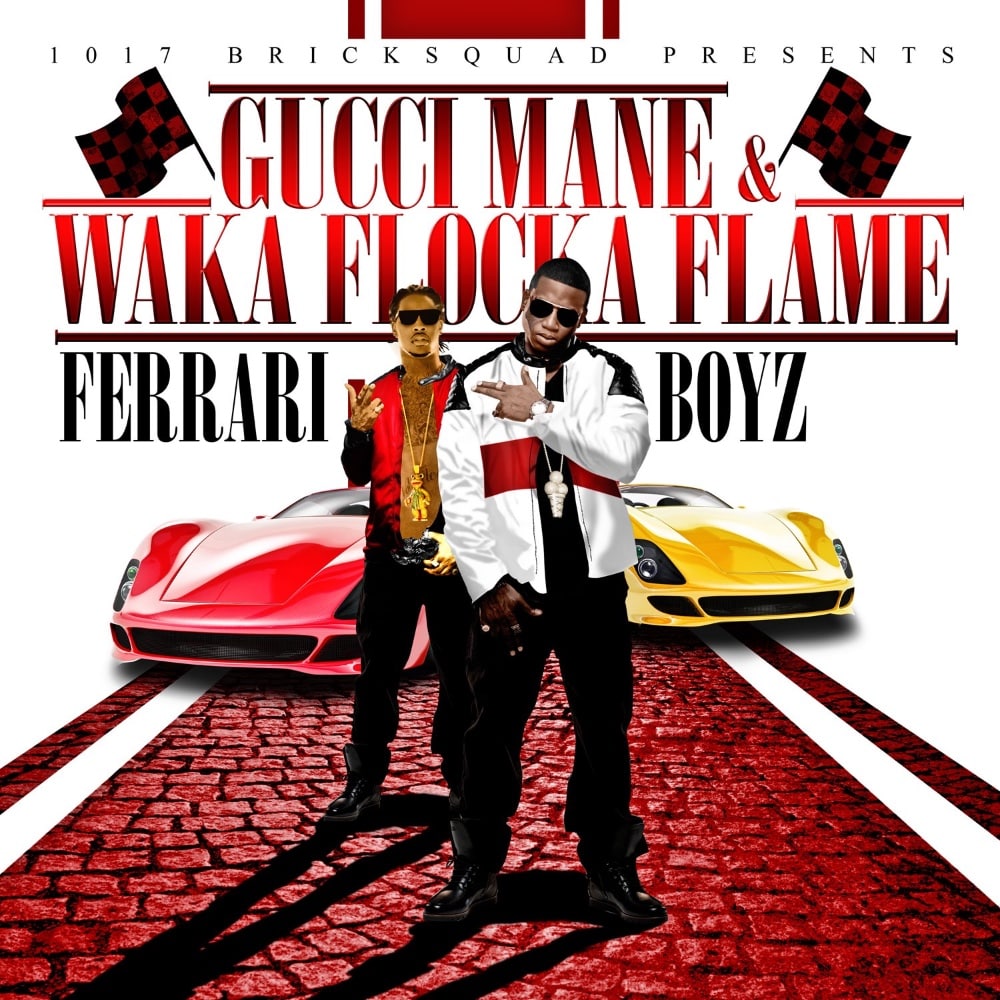 Released: August 9, 2011
Label: 1017 Brick Squad, Brick Squad Monopoly, Asylum, Warner Bros.
A defining moment in the 2010s Atlanta trap scene, Ferrari Boyz propelled the sub-genre towards a more concrete, contemporary identity when it hit the ground running in 2011. The magic lies in the contrasting styles of Gucci Mane and Waka Flocka Flame. Gucci's composed, icy verses perfectly counterbalance Waka's explosive, fiery cadences, resulting in a unique blend of sonic excitement. From "15th and the 1st" to "She Be Puttin' On", their synergy in the studio is palpable, offering an immersive, raw snapshot of the trap landscape.
24. Travis Scott x Quavo – Huncho Jack, Jack Huncho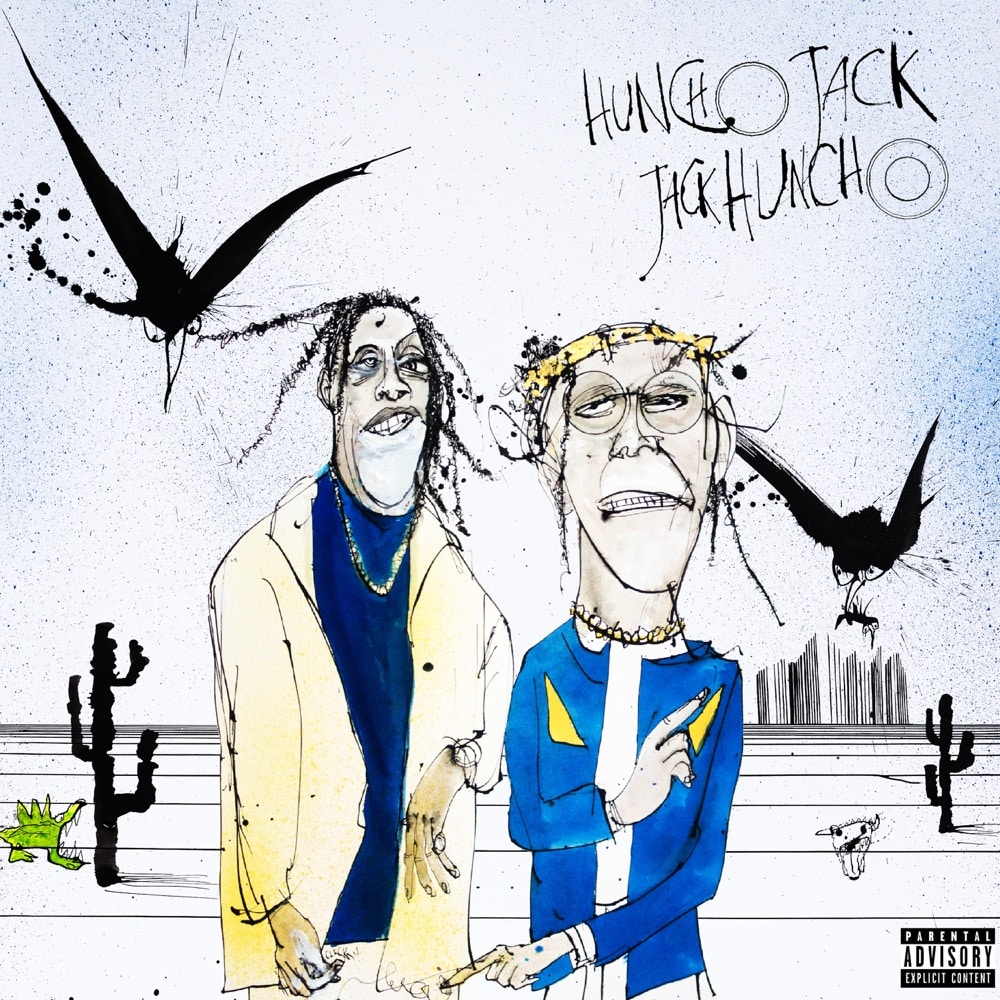 Released: December 21, 2017
Label: Cactus Jack, Grand Hustle, Epic, Capitol, Motown, Quality Control
When Travis Scott and Quavo joined forces in 2017 to release Huncho Jack, Jack Huncho, it was met with feverish anticipation. The two did not disappoint. The album is a collage of Travis' trademark experimental production and Quavo's infectious hooks. Their individual styles merge into a unified sound that is both cohesive and sonically engaging. Tracks like the introspective "Modern Slavery" and upbeat "Saint Laurent Mask" highlight their musical chemistry, and resulted in a fun side project for both artists.
23. Paul Wall x Chamillionaire – Get Ya Mind Correct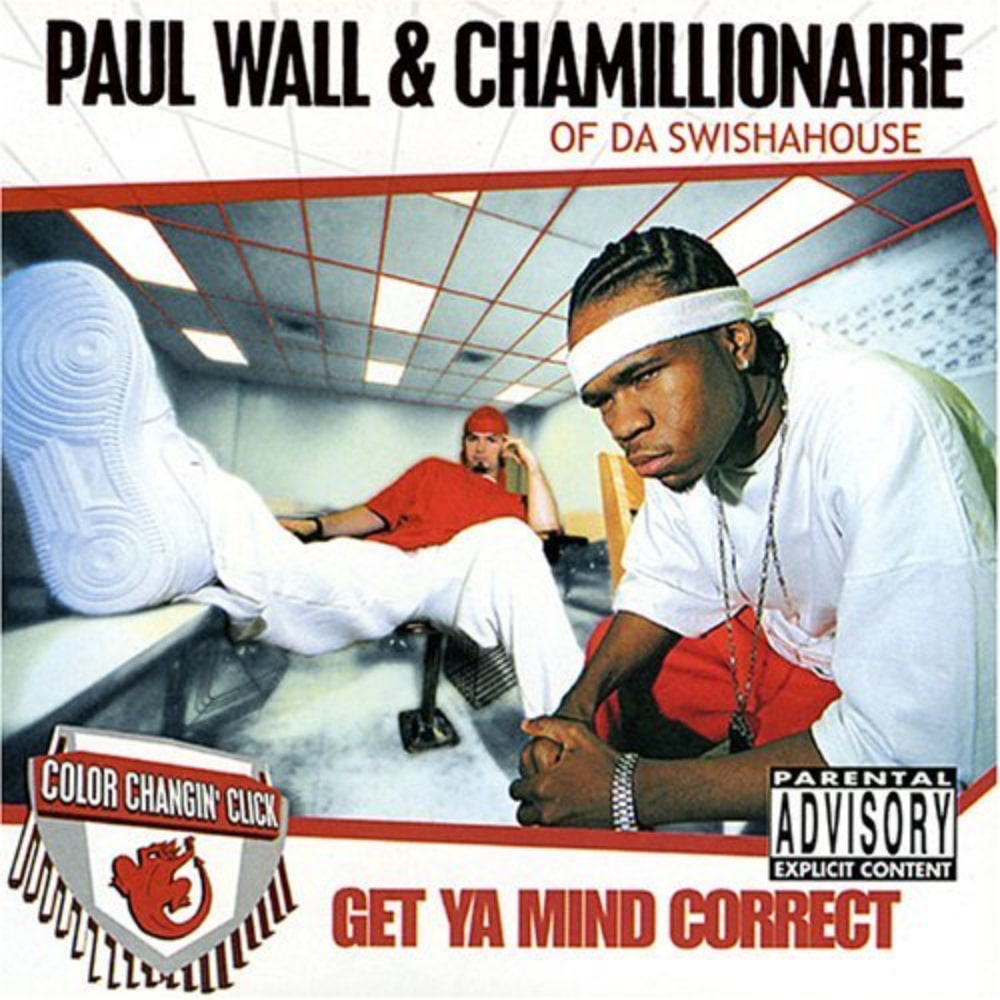 Released: June 25, 2002
Label: Paid in Full
Transporting us back to the summer of 2002, Get Ya Mind Correct represents the merger of two distinct yet complimentary voices in Houston's burgeoning rap scene. Paul Wall, with his syrupy, drawl-laden flow, and Chamillionaire, a master of complex rhyme schemes and witty wordplay, strike a compelling balance. The duo tackles various themes across the album, from the lively braggadocio of "N Luv Wit My Money" to the hustler's ambition in "Thinkin' Thoed." Their cohesive narrative paints an authentic, vibrant picture of Houston life, contributing a landmark project to the city's rich musical tapestry.
22. Lil Baby x Gunna – Drip Harder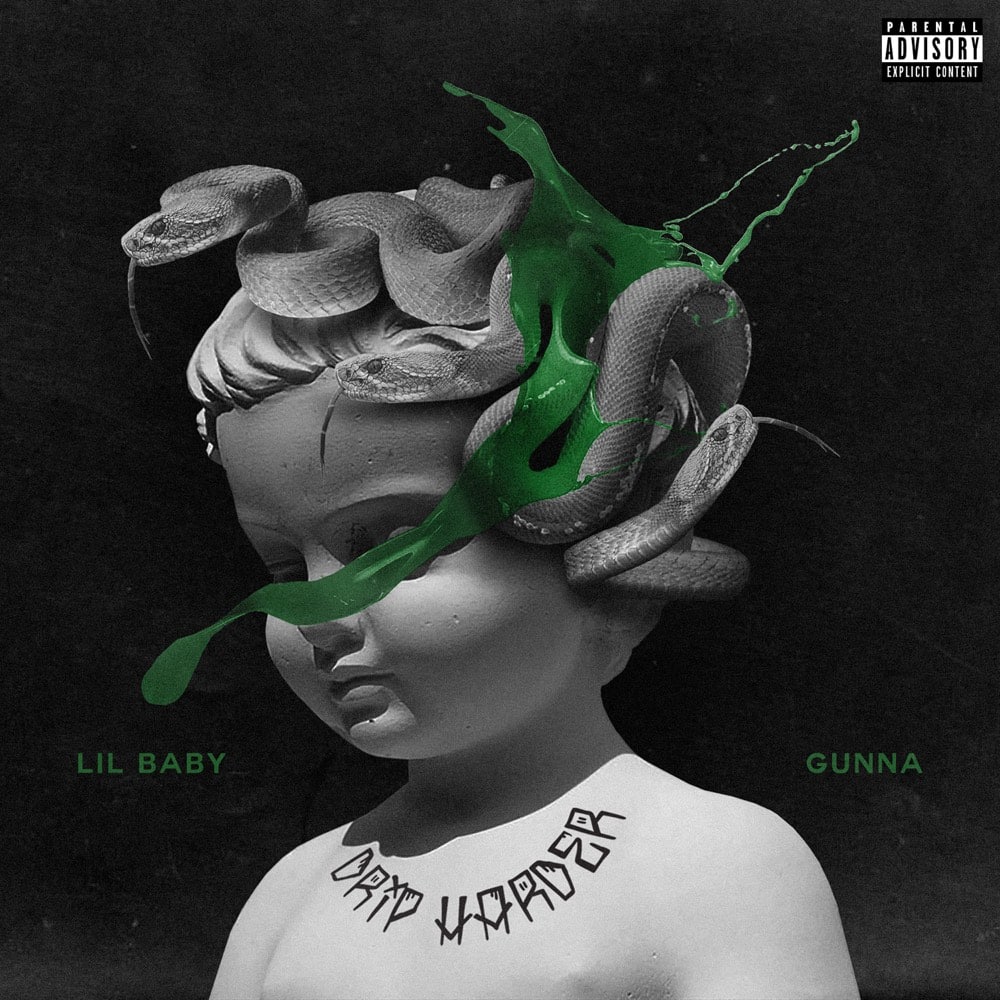 Released: October 5, 2018
Label: YSL, Quality Control, Motown, Capitol
Drip Harder, released in 2018, showcases the impressive synergy between Atlanta natives Lil Baby and Gunna. With both artists just entering the prime of their careers, this project underscores their individual strengths while harmonizing their unique styles. Gunna's melodic, hypnotic delivery blends seamlessly with Lil Baby's visceral, punchy bars, particularly in hits like "Drip Too Hard" and "Never Recover." The album is a testament to their creative chemistry, solidifying their status as torchbearers for Atlanta's evolving trap scene.
21. Drake x 21 Savage – Her Loss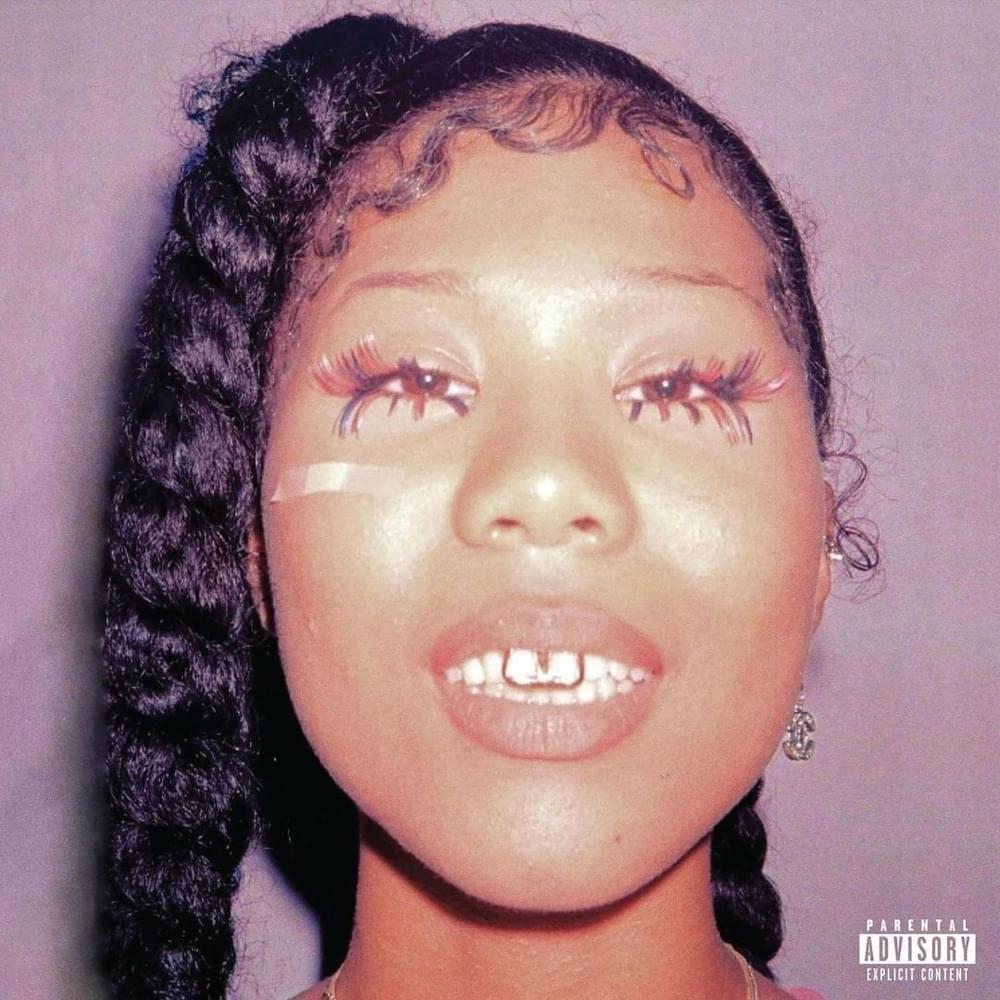 Released: November 4, 2022
Label: OVO, Republic
This joint venture arrived on the heels of mixed receptions to Drake's previous efforts, Honestly, Nevermind. With Her Loss, the OVO head honcho artfully reclaims his charismatic form and lyrical prowess, while tapping into some new energy. On the album, Drake's smooth delivery is perfectly offset by 21 Savage's dark and gritty verses, creating an engaging contrast throughout the album. However, Her Loss leans noticeably towards Drizzy's polished, mainstream sound, which might leave listeners craving a more even distribution of creative influence. While 21's ominous style punctuates tracks like "More M's" and "3AM on Glenwood", it feels slightly eclipsed by Drake's dominant presence.
20. Wiz Khalifa x Curren$y – How Fly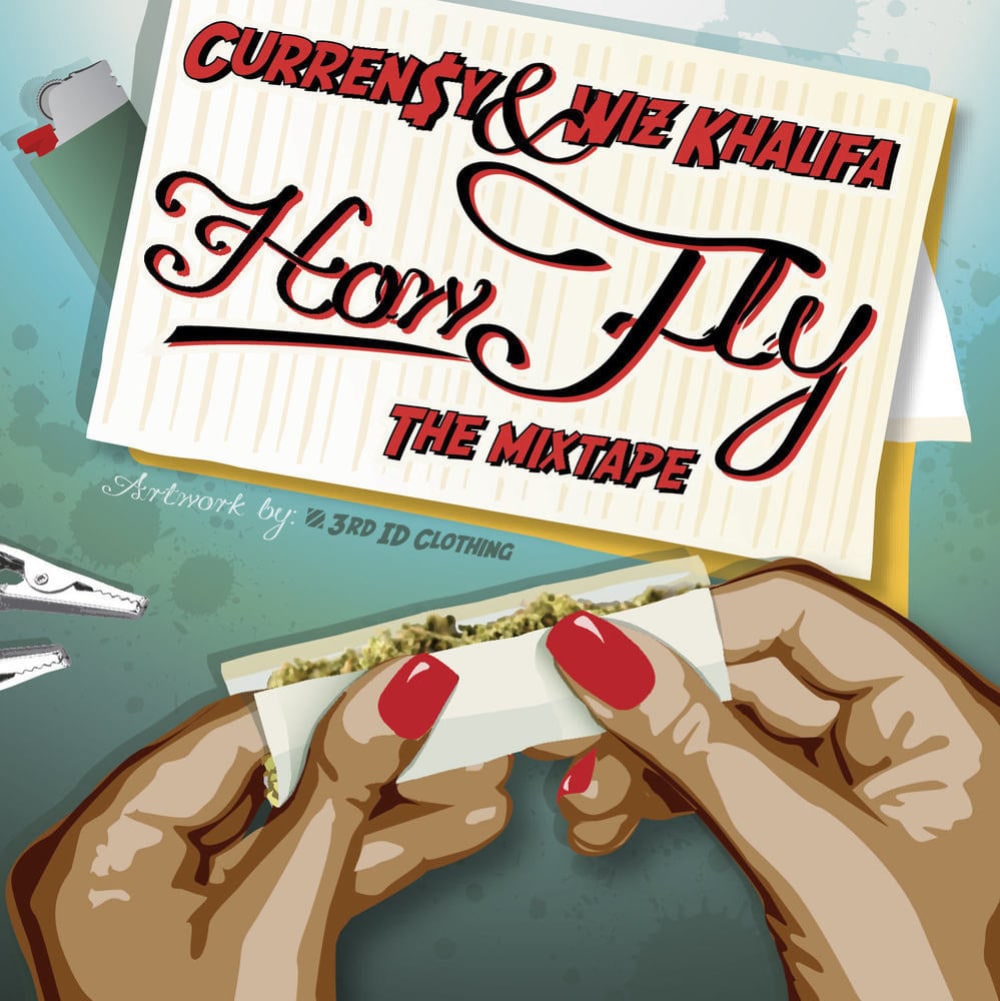 Released: August 9, 2009
Label: Jets International, Taylor Gang, Rostrum
When Wiz Khalifa and Curren$y teamed up to create How Fly, the result was an album that rolled smooth vibes, storytelling, and hip-hop charisma into one compelling package. This project underscored the strong synergistic chemistry between Wiz's laid-back, charismatic rhymes and Curren$y's slow, methodical flow, creating an ambience that was equally suitable for a chill hangout or deep reflection. The duo's affection for marijuana is a recurring theme, but their musings on success, struggle, and the grind offer much more than smoke-filled imagery.
19. Future x Juice Wrld – Wrld on Drugs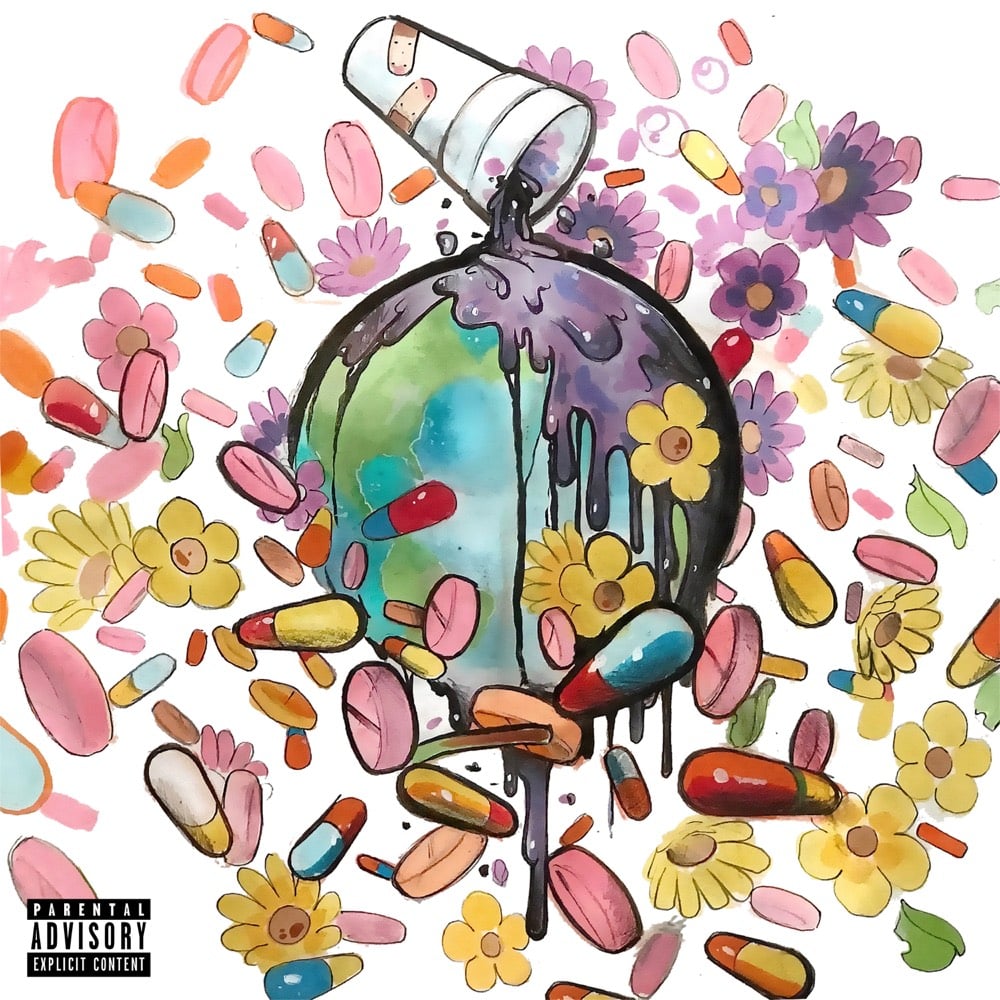 Released: October 19, 2018
Label: Epic, Freebandz, Grade A, Interscope
Wrld on Drugs was a groundbreaking moment in the rap world as it married Future's gritty Atlanta trap aesthetics with Juice Wrld's emo-rap sensibilities. The result was an album that danced on the edges of darkness and vulnerability, pulling listeners into its emotional vortex. It is a haunting reflection of both artists' struggles with substance abuse, which they unflinchingly present to their listeners, inviting them to share in their journey. The album's notable tracks like "Fine China" and "Realer N Realer" blur the lines between confession and celebration, making Wrld on Drugs a touchstone of raw honesty and emotional intimacy in the rap world.
18. Fabolous x Jadakiss – Freddy on Elm Street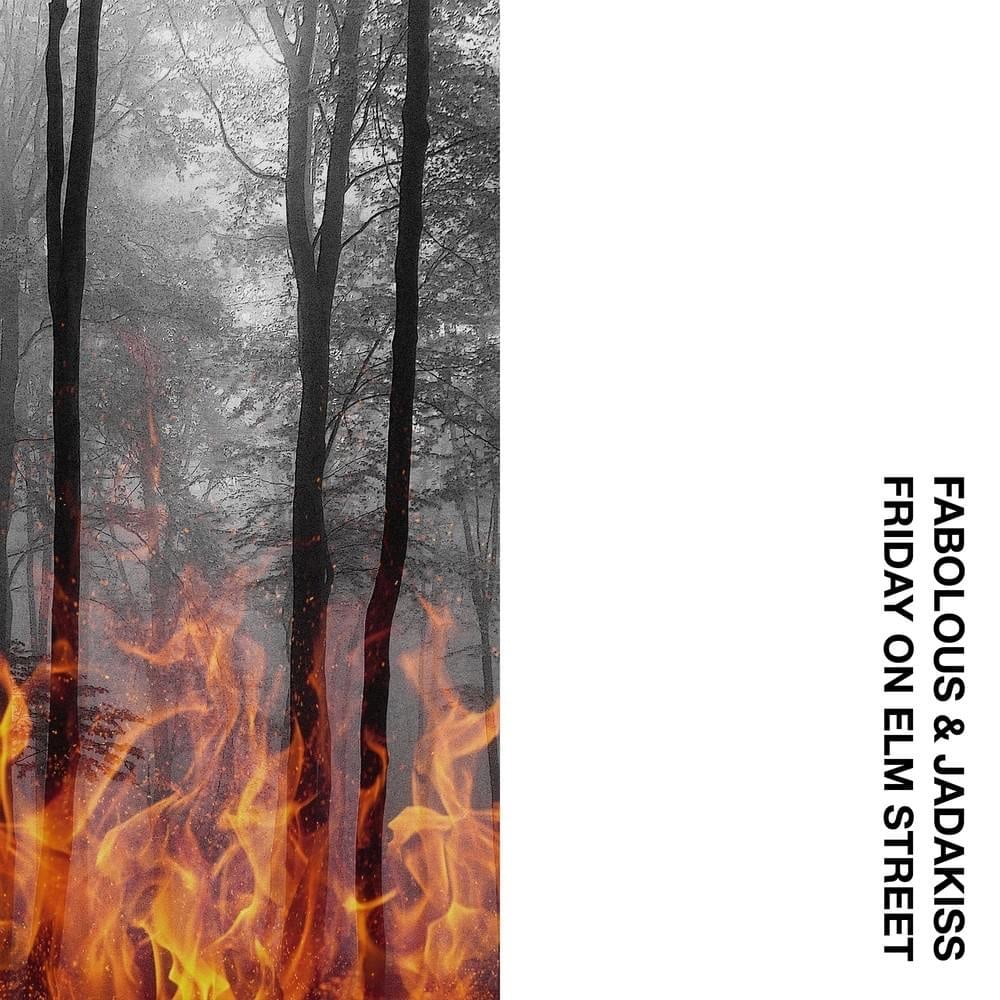 Released: November 24, 2017
Label: Street Family, Roc Nation, D-Block, Def Jam
Freddy on Elm Street is the brainchild of Fabolous and Jadakiss, two of New York's finest lyricists. Both artists are renowned for their commitment to rap excellence and a knack for spitting out vicious punchlines, and this album is no exception. Freddy on Elm Street presents an unmatched lyrical onslaught from two supreme MCs, nothing more, nothing less. With clever punchlines, sharp flows, and hard-hitting beats, it is a tour de force that further cements Fabolous and Jadakiss's position as OGs in this contemporary hip hop landscape.
17. Eminem x Royce da 5'9″ – Hell: The Sequel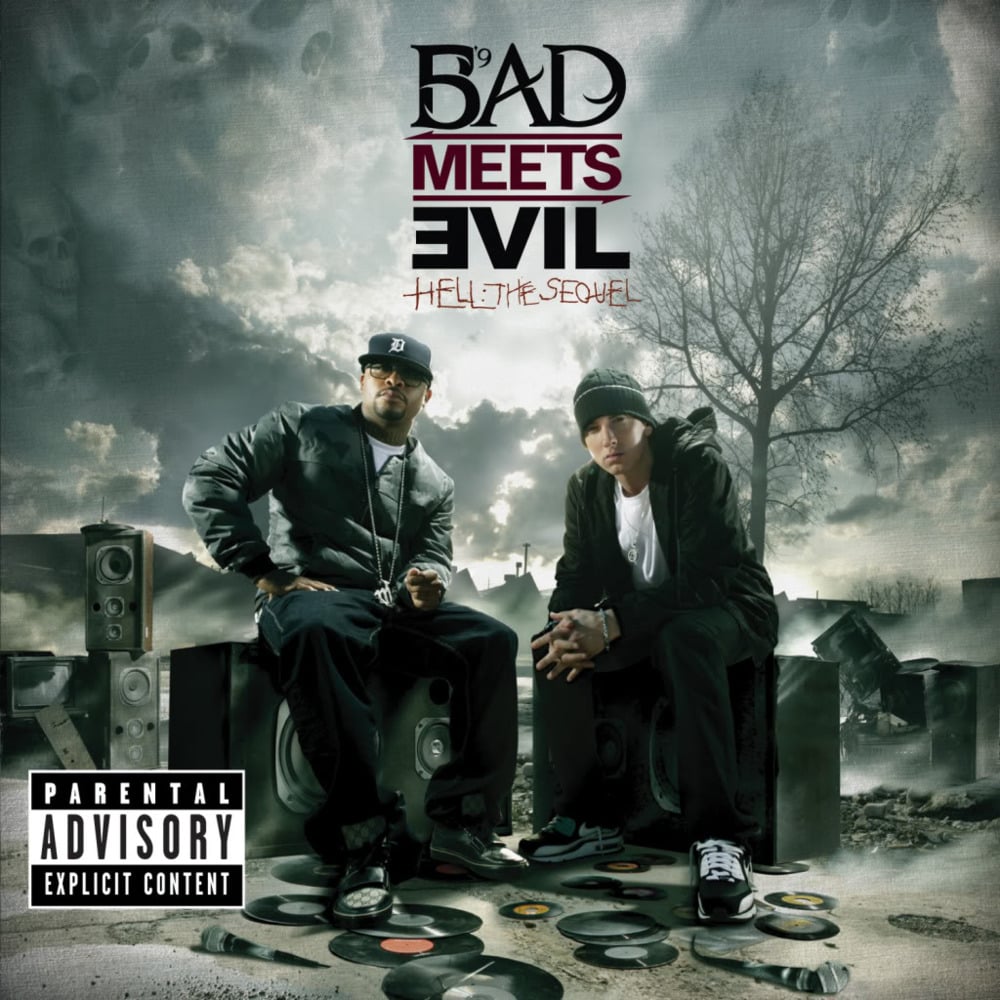 Released: June 14, 2011
Label: Shady, Interscope
After making their official debut in 1999 on "Nuttin' to Do" / "Scary Movies", Eminem and Royce da 5'9″ reunited over a decade later for their first project together, Hell: The Sequel. Em's virtuosic lyrical acrobatics met their match in Royce's razor-sharp punchlines, creating an album that was explosive in its intensity. The duo created an atmosphere that was both chaotic and perfectly controlled, venturing into themes of inner demons, fame, and personal struggle. With hits like "Fast Lane" and "Lighters", the album is a testament to their raw talent and unique chemistry.
16. Future x Lil Uzi Vert – Pluto × Baby Pluto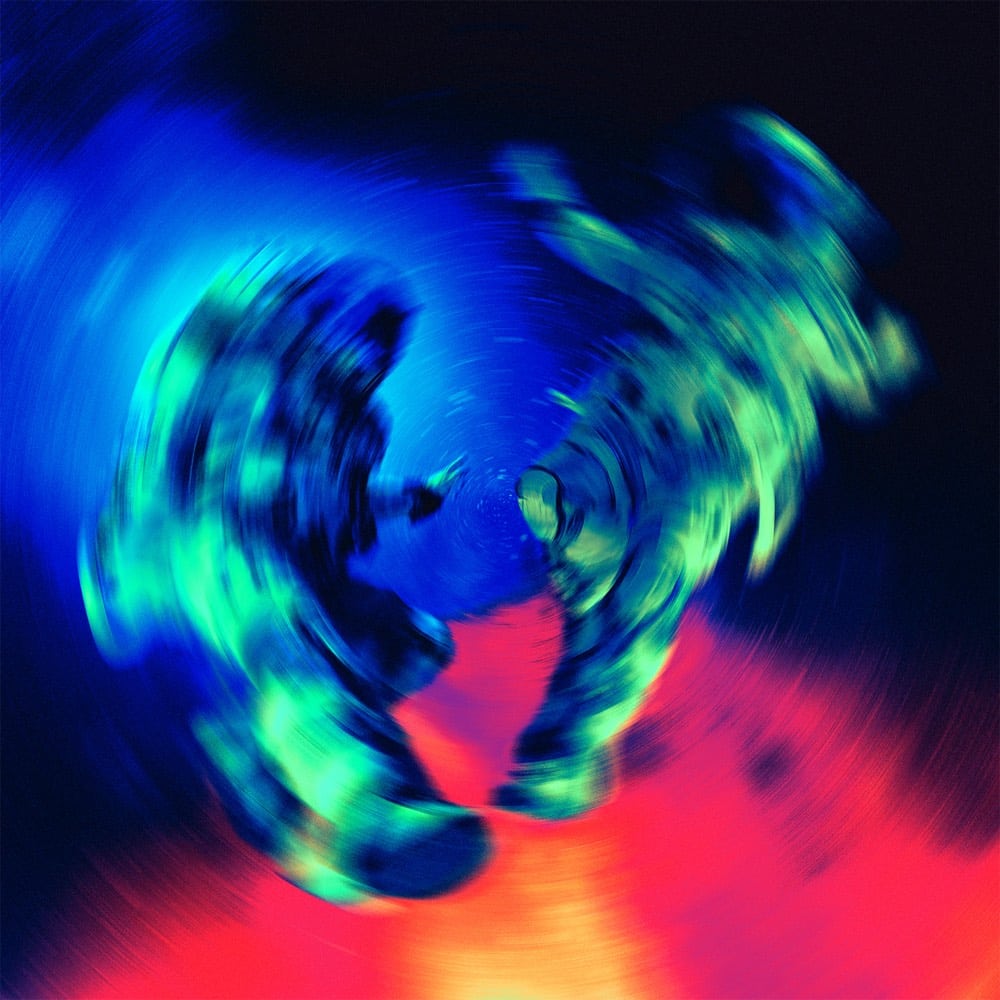 Released: November 13, 2020
Label: Epic, Freebandz, Generation Now, Atlantic
When two supernovas of the trap generation collide, the result is Pluto × Baby Pluto, a high-octane project from Future and Lil Uzi Vert. The pair skillfully combines their distinctive styles to create a fast-paced, melody-rich record that pulses with youthful energy. Future's signature crooning and Uzi's vibrant flow paint a colorful picture over beats that bang hard and resonate with a sense of both triumph and turmoil. The blend of Future's introspective lyrics with Uzi's lively delivery results in an album that's as infectious as it is introspective, marking a high point in both artists' catalogs.
15. 2 Chainz x Lil Wayne – ColleGrove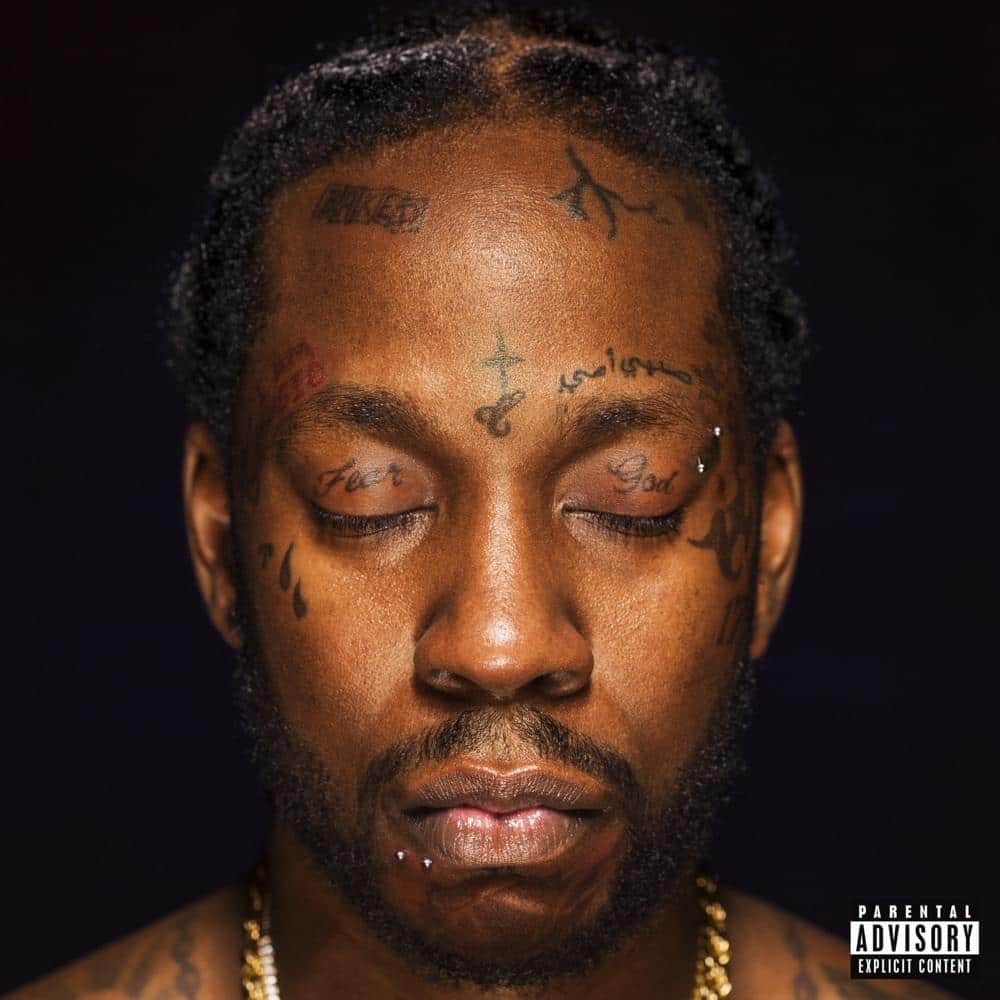 Released: March 4, 2016
Label: Def Jam
While not officially billed as a 2 Chainz x Lil Wayne project (due to contractual issues) ColleGrove is the strongest showcase of the magnetic synergy between the Atlanta rapper and New Orleans lyricist. This album marries Wayne's lyrical dexterity and 2 Chainz's laid-back Southern flow in a display of collaborative brilliance. It serves as a celebration of their respective cities, their longevity in the game, and the brotherhood they share. ColleGrove carries its weight with a collection of tracks showcasing both artists' unique capabilities to tell stories, create metaphors, and deliver punchlines, all wrapped up in a sleek, Southern-flavored production.
14. Birdman x Lil Wayne – Like Father, Like Son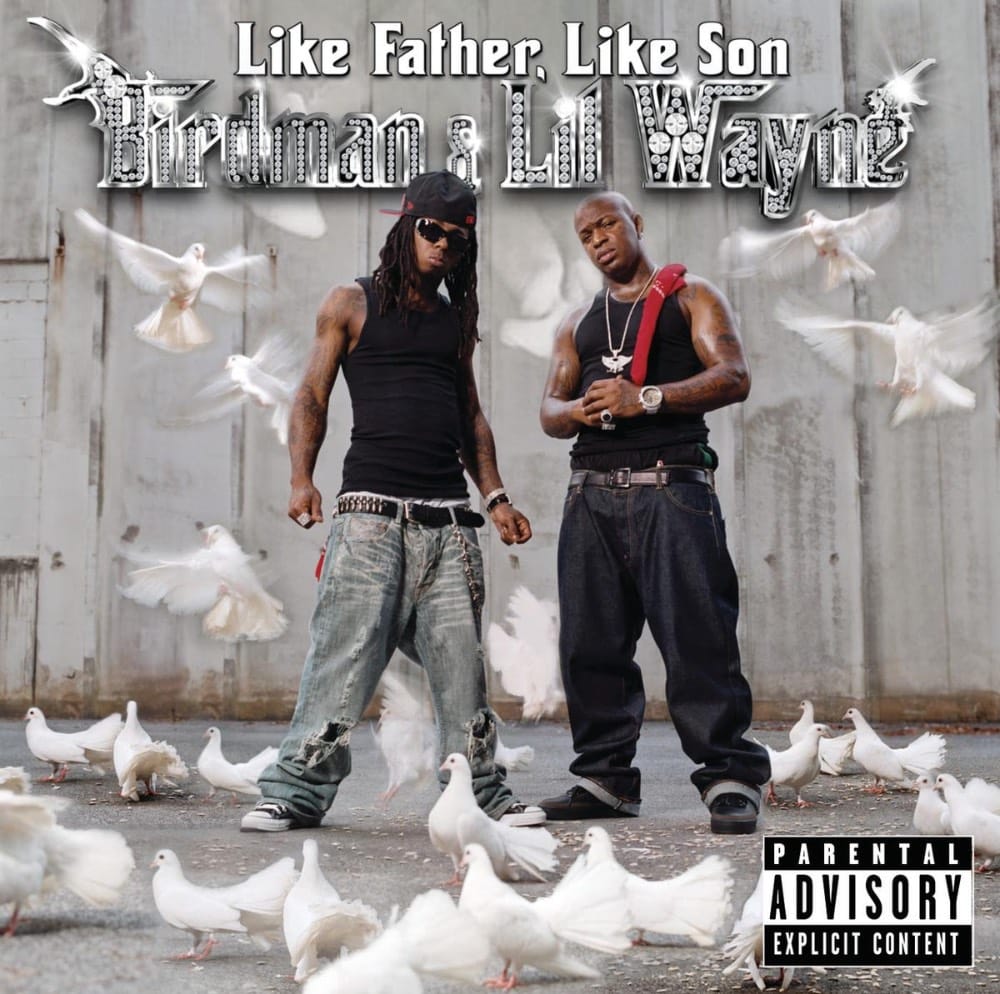 Released: October 31, 2006
Label: Cash Money, Universal Motown
When you talk about collaborations that shaped the Southern rap game, Like Father, Like Son has to be part of the conversation. Birdman's street-tough delivery and Wayne's vibrant and youthful charisma created a captivating blend of styles that left a lasting impression on the rap scene. The album's southern bounce and sly lyricism resonate throughout, with both artists passing the mic back and forth with fluid chemistry. This project not only solidified the duo's father-son dynamic in the music industry but also laid the groundwork for Lil Wayne's forthcoming domination in the rap game.
13. J Dilla x Madlib – Champion Sound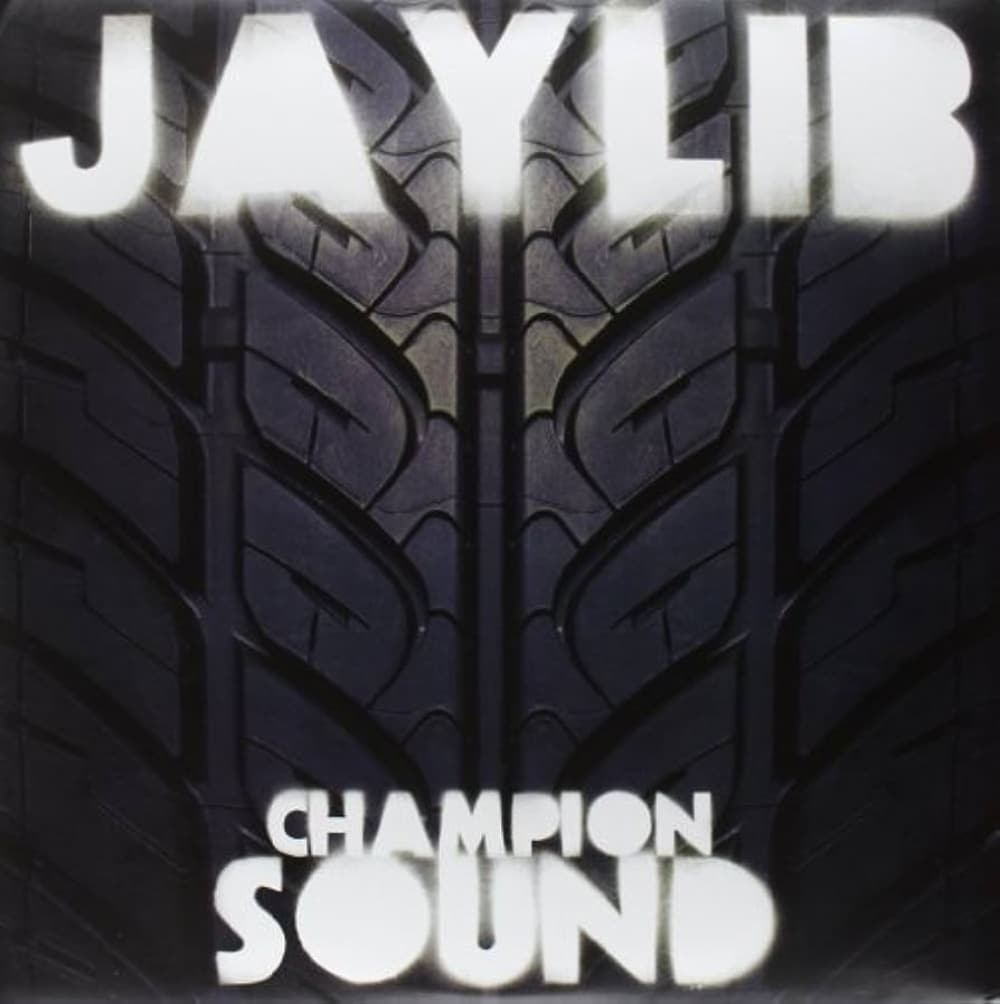 Released: October 7, 2003
Label: Stones Throw
In Champion Sound, J Dilla and Madlib converge to create a stunning and timeless exploration of hip-hop's outer edges. The album stands as a testament to the shared vision of two of hip-hop's most respected beat makers. Throughout, Dilla's soul-drenched samples blend seamlessly with Madlib's left-field experimentations, resulting in an album that pushes the boundaries of what hip-hop can be. The deft wordplay and experimental production found here place Champion Sound firmly among the upper echelon of collaborative hip-hop projects. With its forward-thinking approach and homage to tradition, this album is a love letter to the enduring power of underground hip-hop.
12. Future x Young Thug – Super Slimey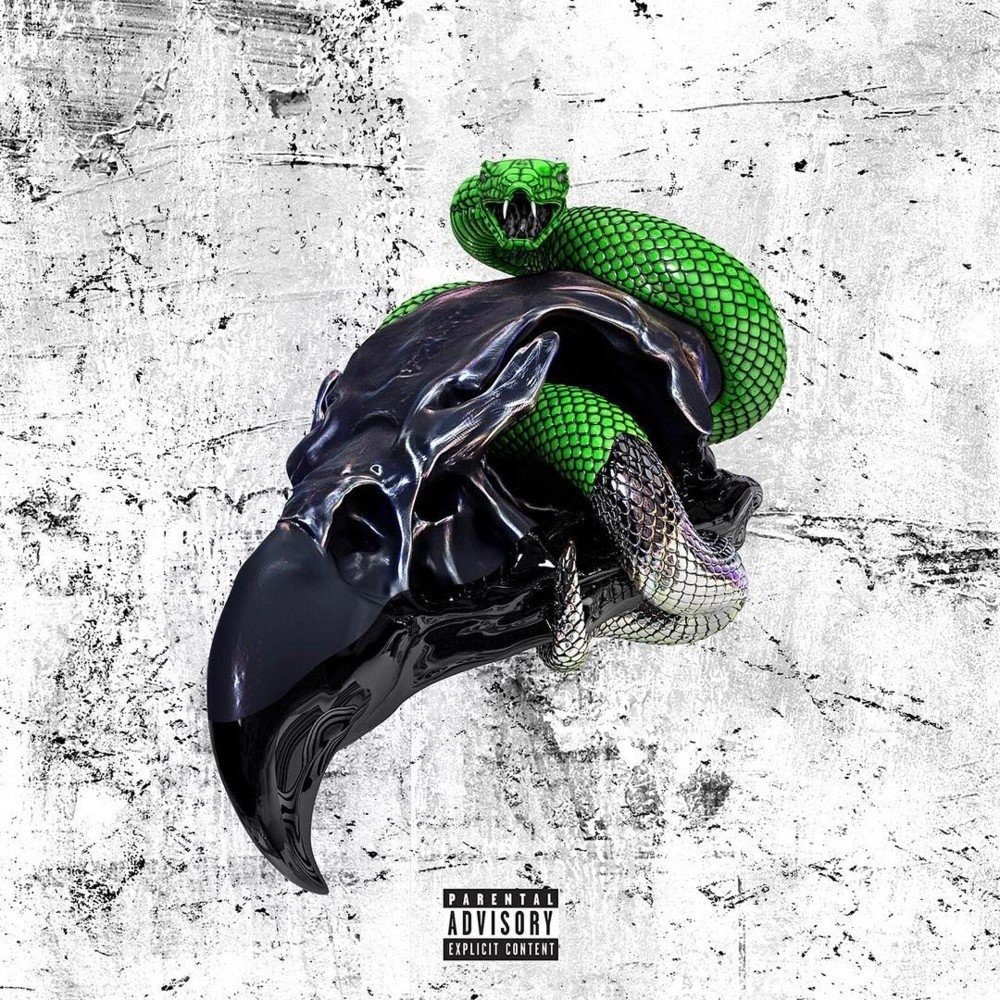 Released: October 20, 2017
Label: 300, Atlantic, Epic, Freebandz, YSL
A love letter to the Atlanta trap scene, Super Slimey combines Future's well-honed melody and lyricism with Young Thug's eccentric vocal approach to construct an electrifying sonic experience. Songs like "Patek Water" and "Real Love" highlight the duo's chemistry, interweaving their different styles in an intricate trap tapestry. Ultimately, Super Slimey showcases two hugely influential hip hop artists in their prime, pushing each other to elevate their craft.
11. Jay-Z x Beyonce – Everything is Love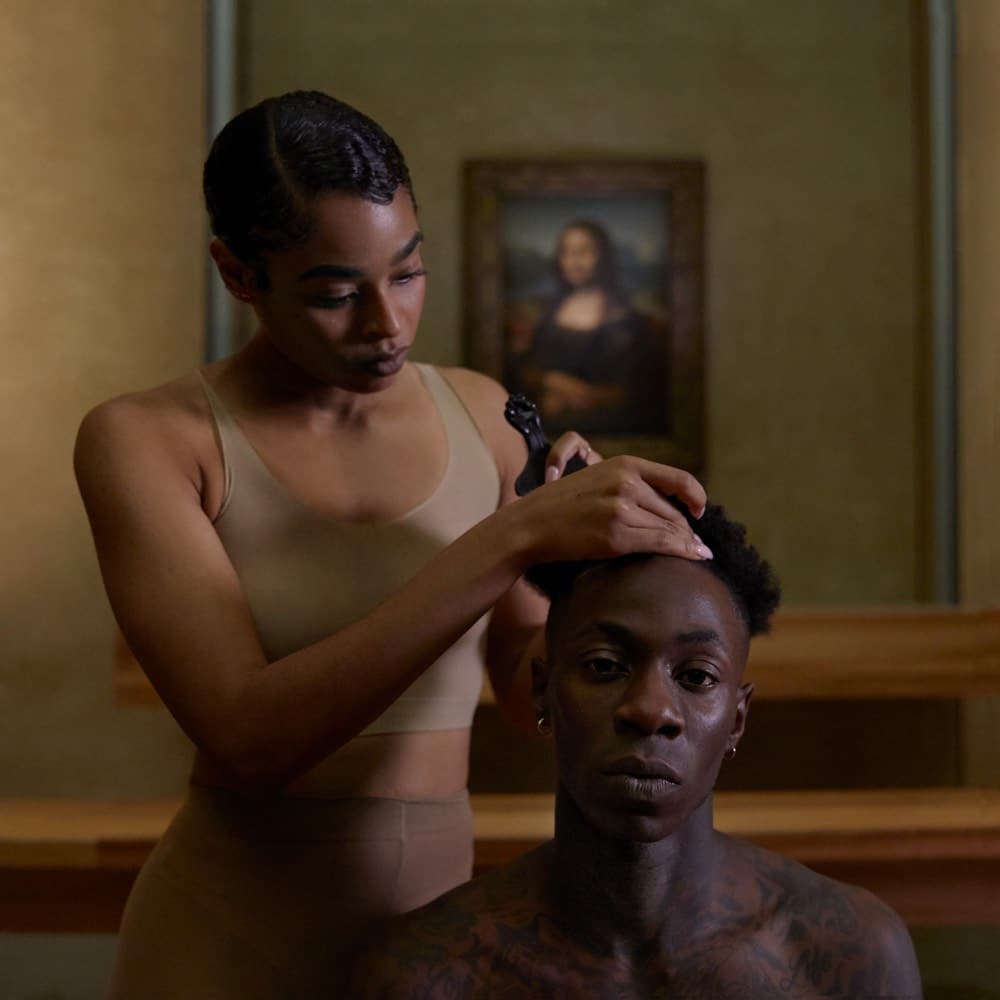 Released: June 16, 2018
Label: Parkwood, Sony, Roc Nation
On Everything Is Love, the reigning king and queen of hip-hop and R&B, Jay-Z and Beyoncé, merged their sonic worlds to birth a collaborative masterpiece. Released amidst their hugely successful On The Run II tour, the album is a testament to the strength of their union, both personally and artistically. The 9-track project runs the gamut from celebratory anthems like "APESHIT," flaunting their success, to introspective numbers such as "713," delving into their love story. It's a remarkable symbiosis of Beyonce's soulful vocals with Jay-Z's incisive raps, exhibiting a vulnerable side of their lives often shielded from public view.
10. Czarface x MF DOOM – Super What?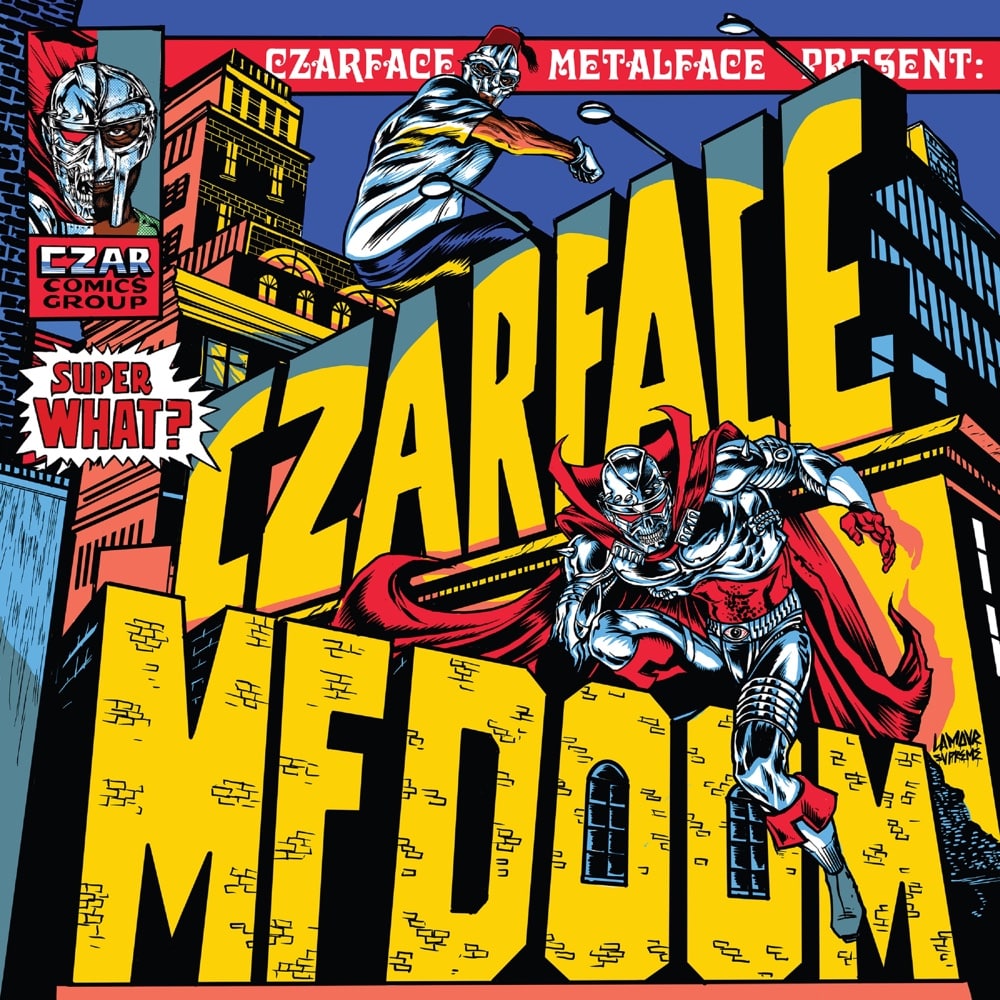 Released: May 7, 2021
Label: Silver Age
Super What? sees underground supergroup Czarface joining forces with the enigmatic MF DOOM in a triumphant celebration of golden-age hip-hop. With its comic book-inspired narratives and hard-hitting lyricism, the album pays homage to the gritty roots of the genre while carving out a distinct space for its unique brand of rap. DOOM's unorthodox lyrical prowess seamlessly intertwines with Czarface's dynamic delivery, resulting in tracks that are as unpredictable as they are compelling. Packed with sharp wordplay, complex metaphors, and rich, layered production, Super What? is a glorious reminder of MF DOOM's artistic genius and the power of creative rap collaborations.
9. Drake x Future – What a Time to Be Alive
Released: September 20, 2015
Label: Young Money, Cash Money, Republic, Epic, A1, Freebandz
When titans of the industry join forces, the result can be nothing short of phenomenal, and What a Time to Be Alive is proof. Drake and Future, two of the best 2010s rappers, combined their unique styles to create an album that was as much a cultural event as a musical release. From Drizzy's introspective lyricism and straightforward flow to the Atlanta rapper's emotive mumble rap and trap influences, the project presented a synergistic blend of two differing rap philosophies. With hit tracks like "Jumpman" and timeless deep cuts like "Diamonds Dancing," the album became an instant classic and embodied the zeitgeist of 2015's hip-hop landscape.
8. DJ Quik x Kurupt – BlaQKout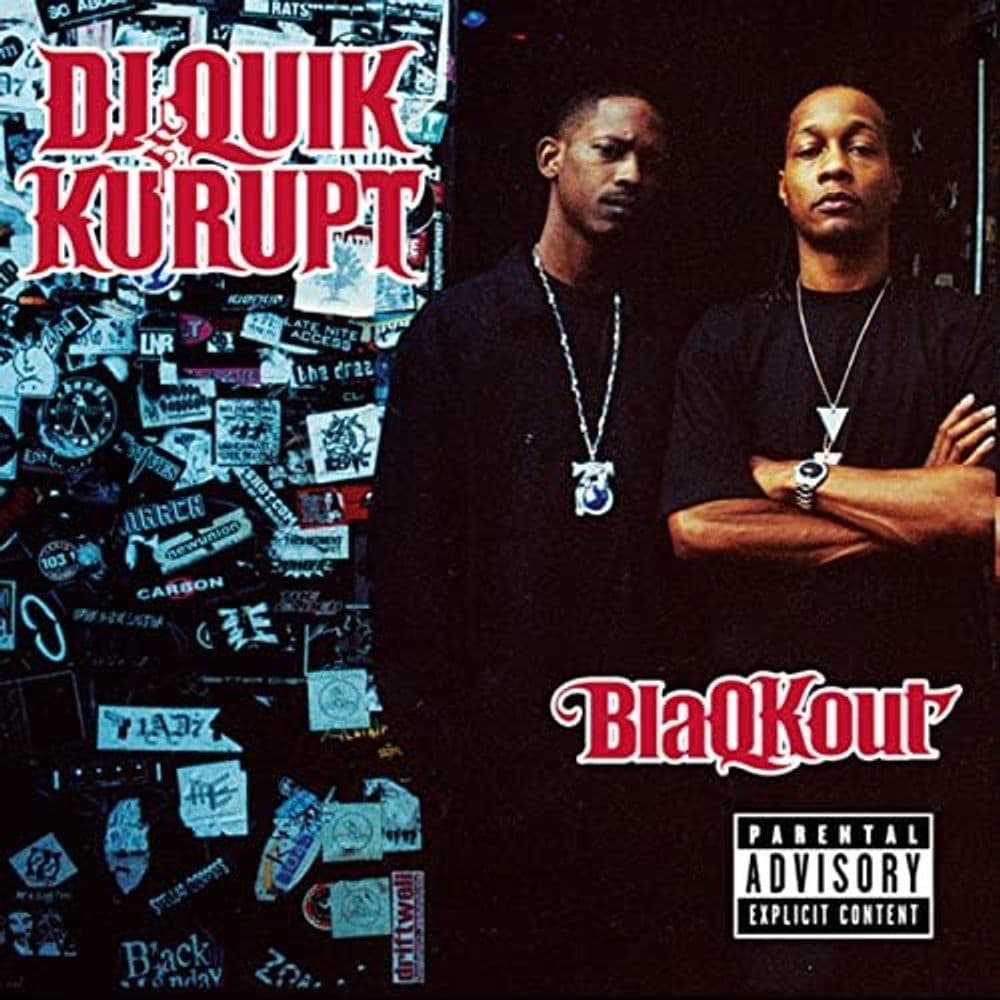 Released: September 28, 1999
Label: Def Jam
Radiating with the luminous energy of the West Coast, BlaQKout is where the talents of DJ Quik and Kurupt intertwine in a vibrant homage to their G-Funk roots. The album shines with Kurupt's lyrical dexterity and Quik's deliciously funky boom-bap beats, blending to form an auditory experience that's nostalgically classic yet refreshingly new. BlaQKout is like a time capsule, effortlessly encapsulating the spirit of a bygone era, yet its timeless appeal testifies to the pair's influential legacy within the West Coast rap game.
7. Metro Boomin x Offset x 21 Savage – Without Warning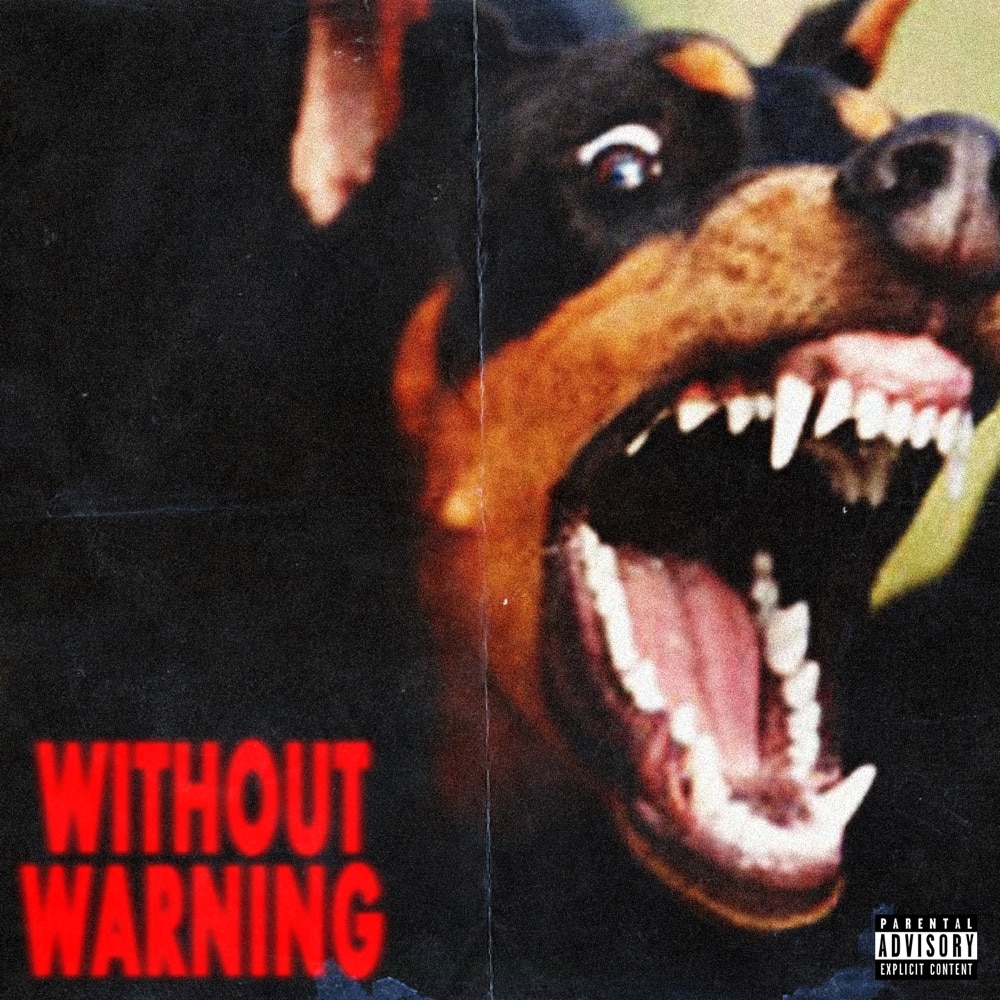 Released: October 31, 2017
Label: Slaughter Gang, Epic, Capitol, Motown, Quality Control, Boominati, Republic
Without Warning is a haunting surprise that dropped on Halloween 2017, helmed by the musical mastery of Metro Boomin, Offset, and 21 Savage. It's a project soaked in a chilling atmosphere, where every beat and verse seems to lurk in the shadows, ready to pounce. Offset and 21 Savage's relentless bars cut through the fog of Metro Boomin's eerie production, crafting a soundscape that's as captivating as it is unnerving. With tracks like "Ric Flair Drip" and "Ghostface Killers" rapidly rising as fan favorites, Without Warning proved itself as a game-changing force within the trap genre.
6. Kanye West x Kid Cudi – Kids See Ghosts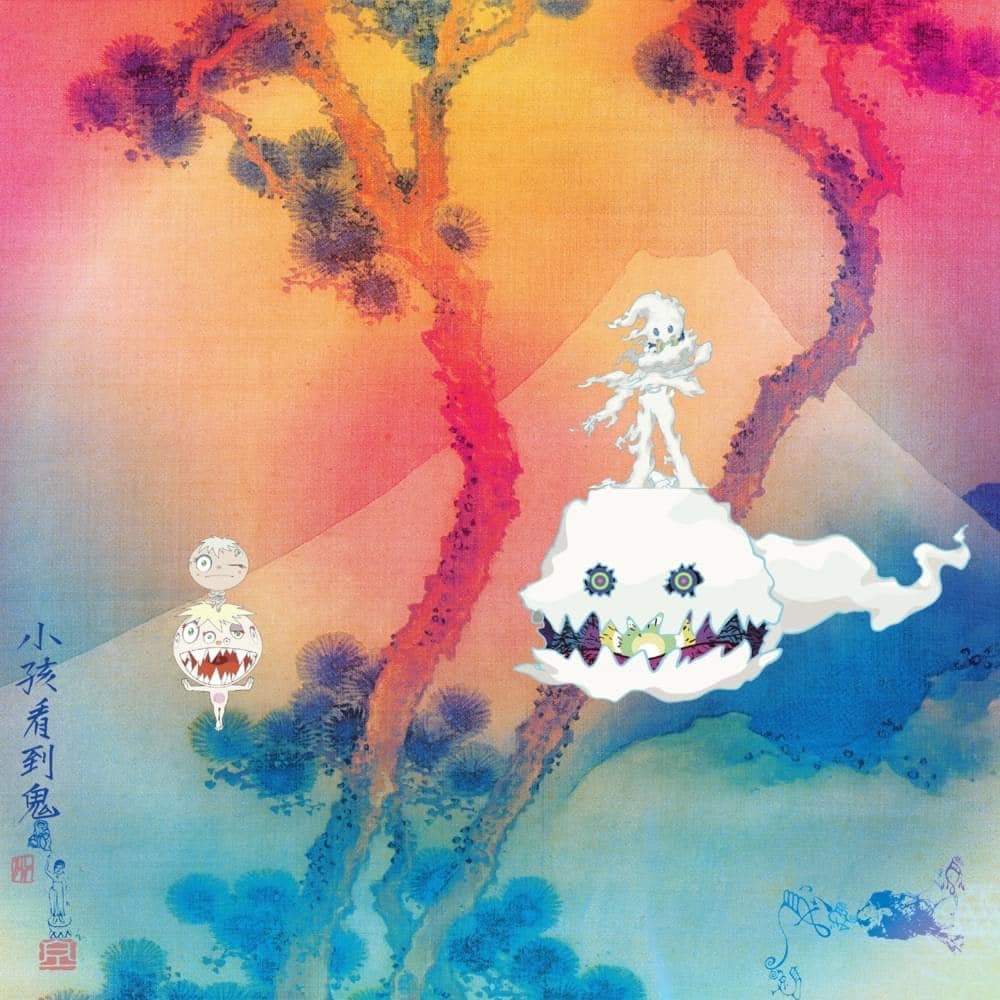 Released: June 8, 2018
Label: Wicked Awesome, GOOD, Def Jam
Kids See Ghosts, the much-awaited collaboration between Kanye West and Kid Cudi, is a beautiful exploration of mental health, resilience, and redemption. The album is a therapeutic and cathartic release, a raw expression of battling one's inner demons, with both artists digging deep into their struggles. Tracks like "Reborn" and "Cudi Montage" stand out with their powerful narratives and emotive performances. The fusion of Kanye's cutting-edge production and Cudi's haunting melodies results in an avant-garde, genre-defying masterpiece that offers a unique perspective on hip-hop's capacity to tackle complex emotional and psychological themes.
5. Nas x Damian Marley – Distant Relatives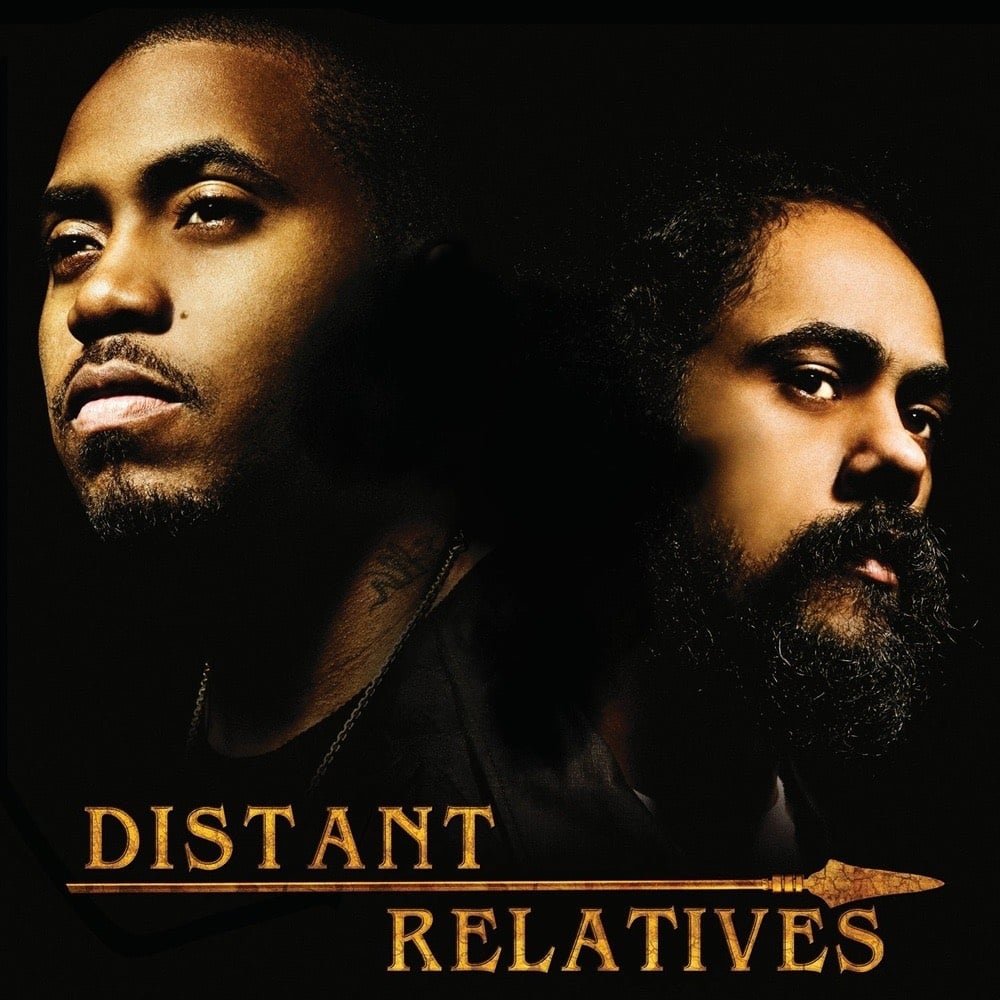 Released: May 18, 2010
Label: Universal Republic, Def Jam
An intersection of rap and reggae, Distant Relatives by Nas and Damian Marley is a testament to the unifying power of hip hop. The album's unique fusion of genres transcends conventional musical boundaries, creating a rare synergy that resonates on a global scale. Every track tells a story, with Nas's thought-provoking rhymes and Damian's soulful melodies guiding listeners through a journey of cultural awakening. From "As We Enter" to "Patience," this album crafts a narrative about the shared struggles and triumphs of the African diaspora, making Distant Relatives a timeless testament to unity and resilience.
4. Jay-Z x Kanye West – Watch the Throne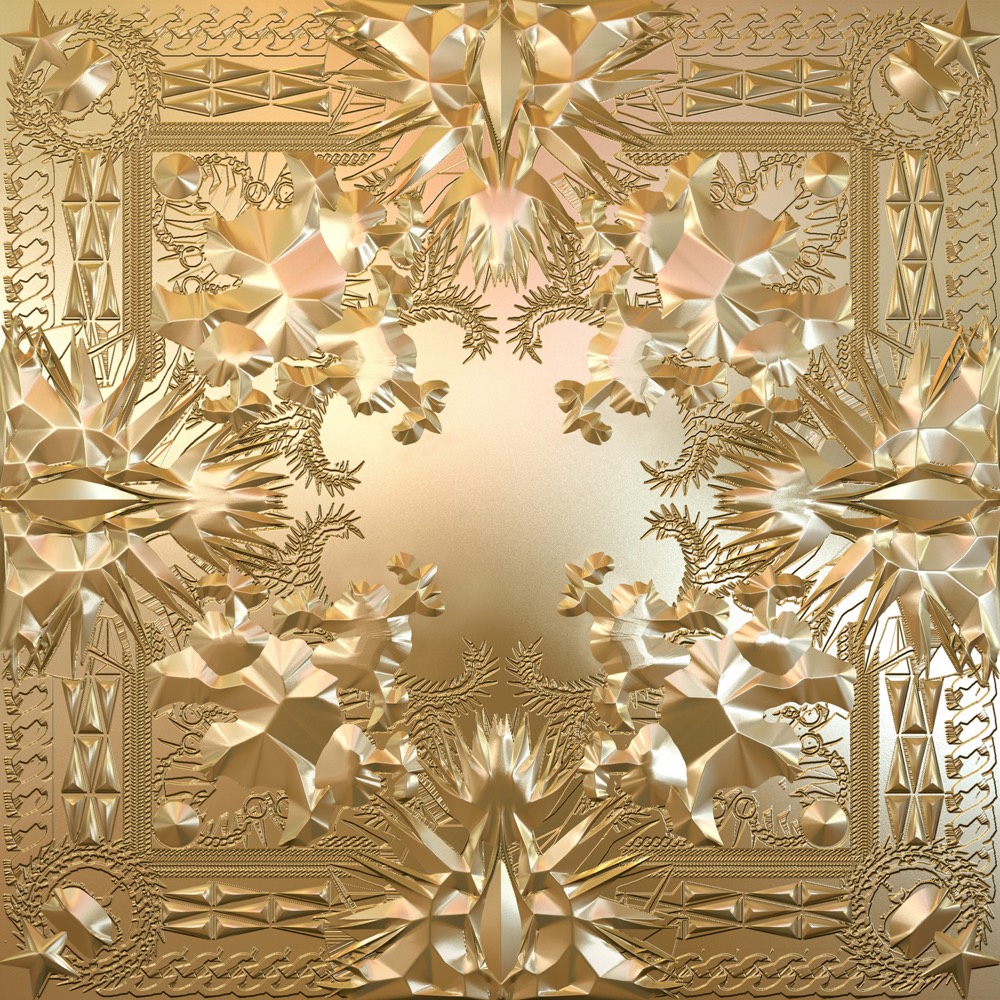 Released: August 8, 2011
Label: Def Jam, Roc Nation, Roc-A-Fella
Extravagance and introspection clash on Watch the Throne, an iconic collaboration between Jay-Z and Kanye West. Two of hip-hop's most influential voices weave an opulent tapestry of black excellence, underscored by lush production and ambitious lyrical themes. From the timeless soulfulness of "Otis" to the deeply religious imagery of "No Church in the Wild," each track feels like an exploration of success, fame, and the price paid for both. As a testament to their artistic prowess and cultural impact, Watch the Throne remains a shining jewel in the crowns of both Hov and Kanye's catalogue.
3. Method Man & Redman – Blackout!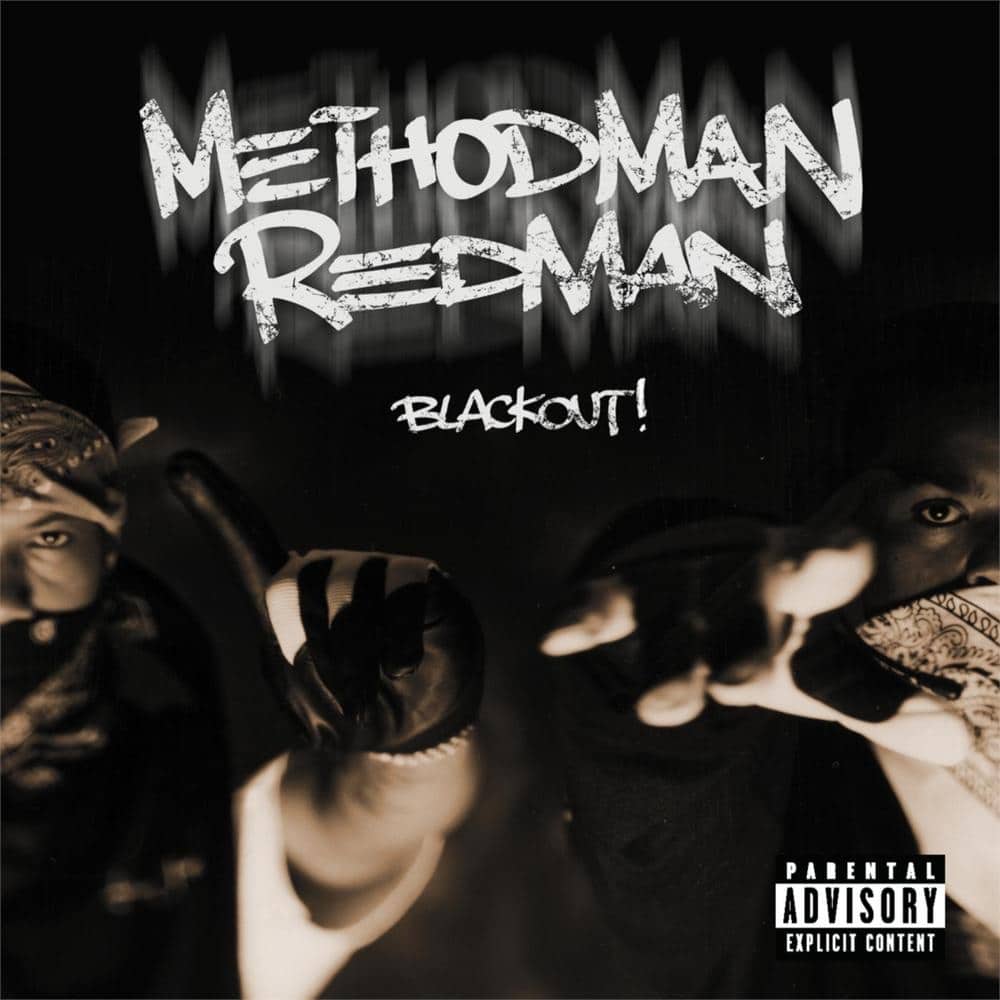 Released: September 28, 1999
Label: Def Jam
Erupting into the hip-hop scene with an inimitable mix of gritty East Coast rap and witty lyricism, Blackout! stands as an emblem of the '90s golden era. Method Man's smooth, deep-toned flow intertwines flawlessly with Redman's vibrant, punchline-filled bars, creating a dynamic energy that keeps listeners hooked. From the head-bobbing beats of "Da Rockwilder" to the tongue-in-cheek humor of "Cereal Killer," the duo's chemistry pervades every track, making Blackout! a certified classic in rap collaboration history.
2. Mos Def x Talib Kweli – Mos Def & Talib Kweli Are Black Star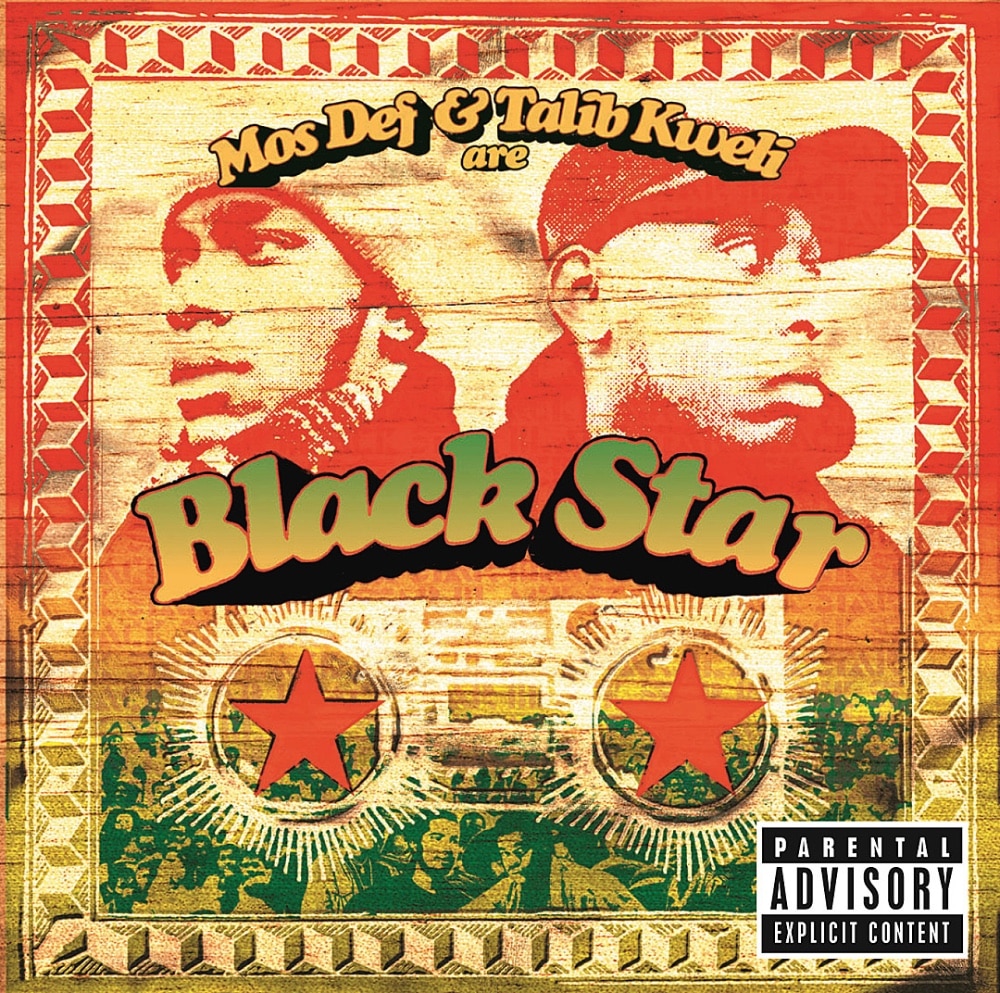 Released: September 29, 1998
Label: Rawkus, Priority, EMI, MCA, Universal
A shining beacon of conscious hip-hop, Mos Def & Talib Kweli Are Black Star exudes an eloquence and thoughtfulness that remains unmatched. The album expertly melds Mos Def's lyrical versatility and Talib Kweli's profound storytelling, producing a socially insightful narrative that resonates to this day. Whether it's the reflective wisdom of "Thieves in the Night" or the infectious grooves of "Definition," every track serves as an avenue for exploration of black identity, societal critique, and uplifting messages.
1. Birdman x Young Thug x Rich Homie Quan – Rich Gang: Tha Tour Pt. 1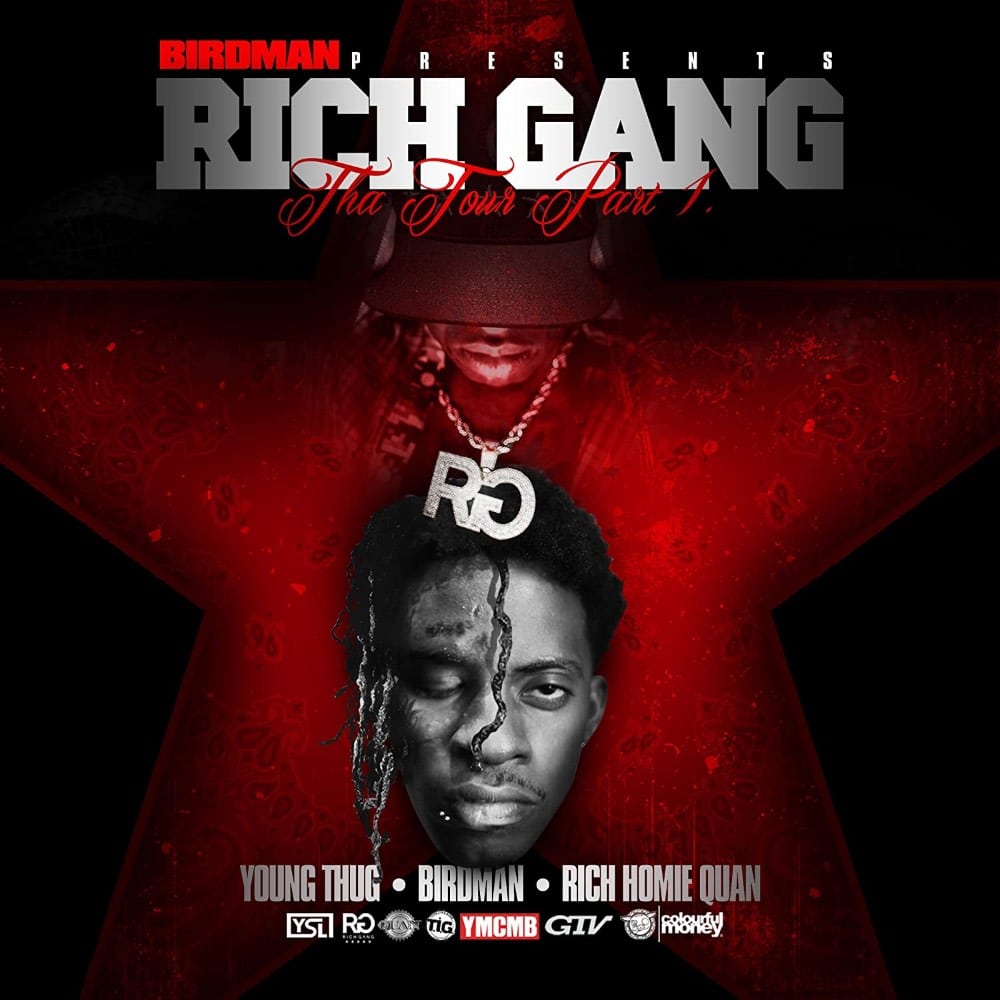 Released: September 29, 2014
Label: Cash Money
The pinnacle of this list, Rich Gang: Tha Tour Pt. 1, is a masterclass in synergistic collaboration. United under Birdman's Rich Gang umbrella, Young Thug and Rich Homie Quan proved to be an unstoppable force, crafting an album that has become an emblem of the mid-2010s trap scene. This mixtape offers a versatile sonic palette, with Young Thug's eccentric vocal experimentation and Rich Homie Quan's soulful Southern drawl harmonizing over lavish production, courtesy of esteemed trap producers Dun Deal, Isaac Flame, Goose, London on da Track, Mike Will Made It, and Wheezy. From the captivating rawness of "Givenchy" to the exuberant melodies of "Tell Em (Lies)", each track on this 20-song project effortlessly showcases the duo's dynamic chemistry and knack for catchy hooks paired with mesmerizing melodies. Their pioneering style blends the boundary-pushing lyricism and genre-fluid sound that ushered in a new era of hip-hop, resulting in Rich Gang: Tha Tour Pt. 1 — the best rap collaboration project of all time.