In the heart and hustle of the hip hop world, a particular theme resonates powerfully, crossing boundaries of style and geography – the influence of mothers. These narratives of love, strength, sacrifice, and often, complex family dynamics, cut through the bravado and bling to reveal an intimate, deeply personal core within the rappers.
From Drake's heartfelt conversation with his mother in "You & The 6," to Eminem's raw regret and understanding of his mother's struggles in "Headlights," these songs weave intricate narratives of family dynamics, resilience, and unyielding love. They capture the essence of mothers' influence, such as in J. Cole's "Apparently," where he thanks his mom for her guidance and strength, or LL Cool J's "Big Mama (Unconditional Love)," an emotional homage to his grandmother.
We witness stories of acceptance and unconditioned love, with Jay-Z's "Smile" revealing the struggles of his mother as a closeted lesbian. In "Guess Who," Goodie Mob tells heartfelt tales about the complex relationships with their mothers, while Outkast's "Ms. Jackson" offers a candid discourse on strained relationships and parenthood.
So let's get into it. From Nas' heartfelt "Dance," to Ghostface Killah's moving "All That I Got Is You," and 2Pac's timeless "Dear Mama," here are the top 25 greatest rap songs about moms.
25. Canibus — "I Honor U"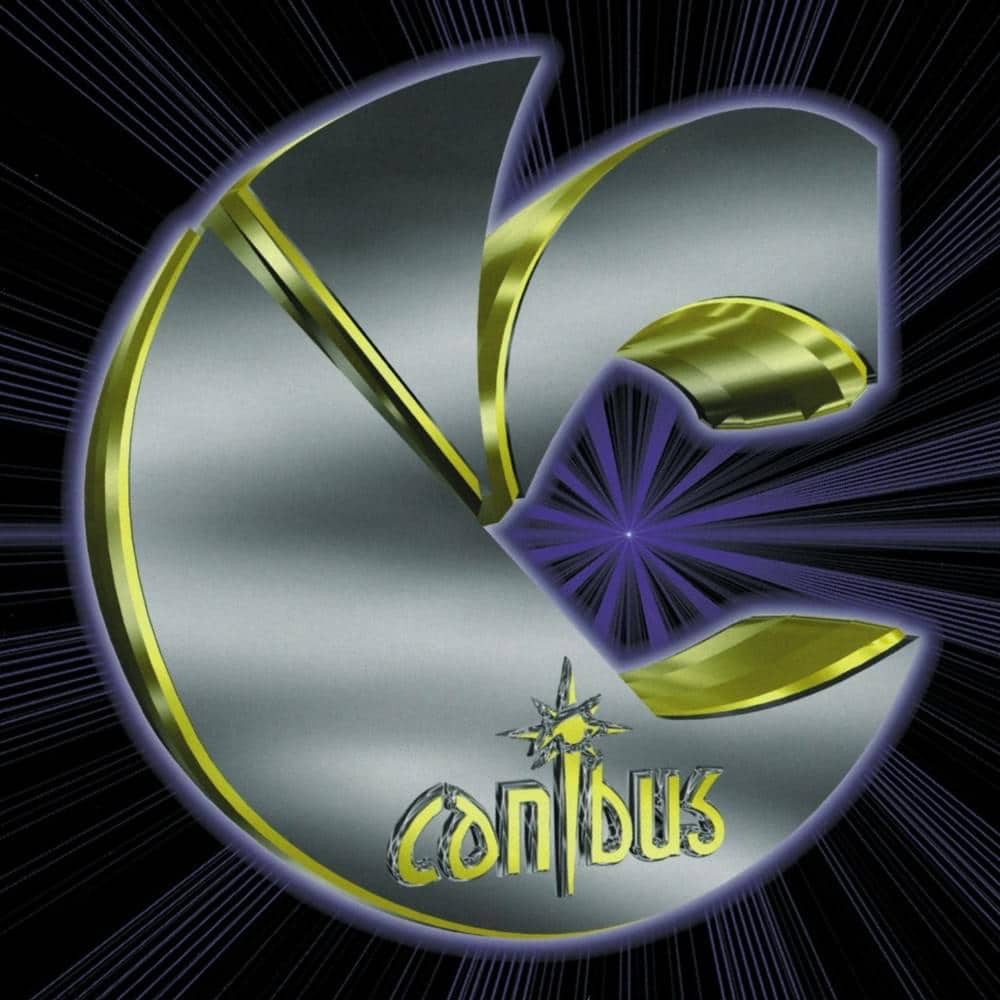 Released: September 8, 1998
Album: Can-I-Bus
Canibus' lyrical acumen has always been one to reckon with, and "I Honor U" off his debut album magnifies this prowess. The track peels back layers of maternal strength, painting a poignant narrative of childbirth entwined with trials and tribulations. Canibus doesn't just skim the surface; he takes us on a deep dive, exploring his inception from a microscopic vantage point. The vivid imagery of his journey from a sperm cell to a fetus underscores the struggle of his middle-class mother. "I Honor U" is a heartfelt ode, paying tribute not only to his mother but to all mothers who brave adversity with unwavering passion.
24. Chance The Rapper — "Hey Ma"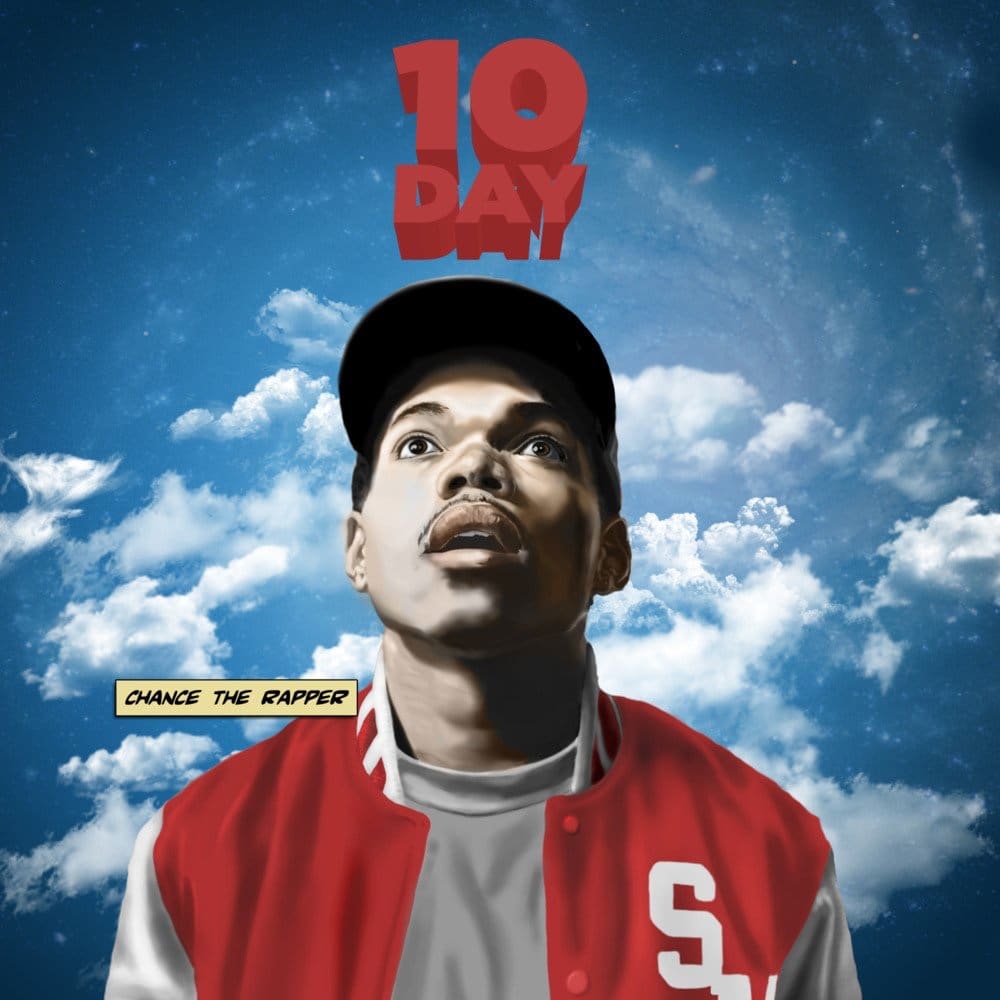 Released: April 3, 2012
Album: 10 Day
This track from 10 Day radiates with youthful honesty and charm as a young Chance navigates through a melodic landscape painted with gratitude. The song is filled with raw confessions and appreciations, acknowledging the Chicago rapper's mother alongside the other nurturing figures who stepped in when his mother couldn't. It's a warm, effusive salute, weaving personal anecdotes with universal appreciation for maternal figures everywhere.
23. Rick Ross feat. CeeLo Green — "Smile Mama, Smile"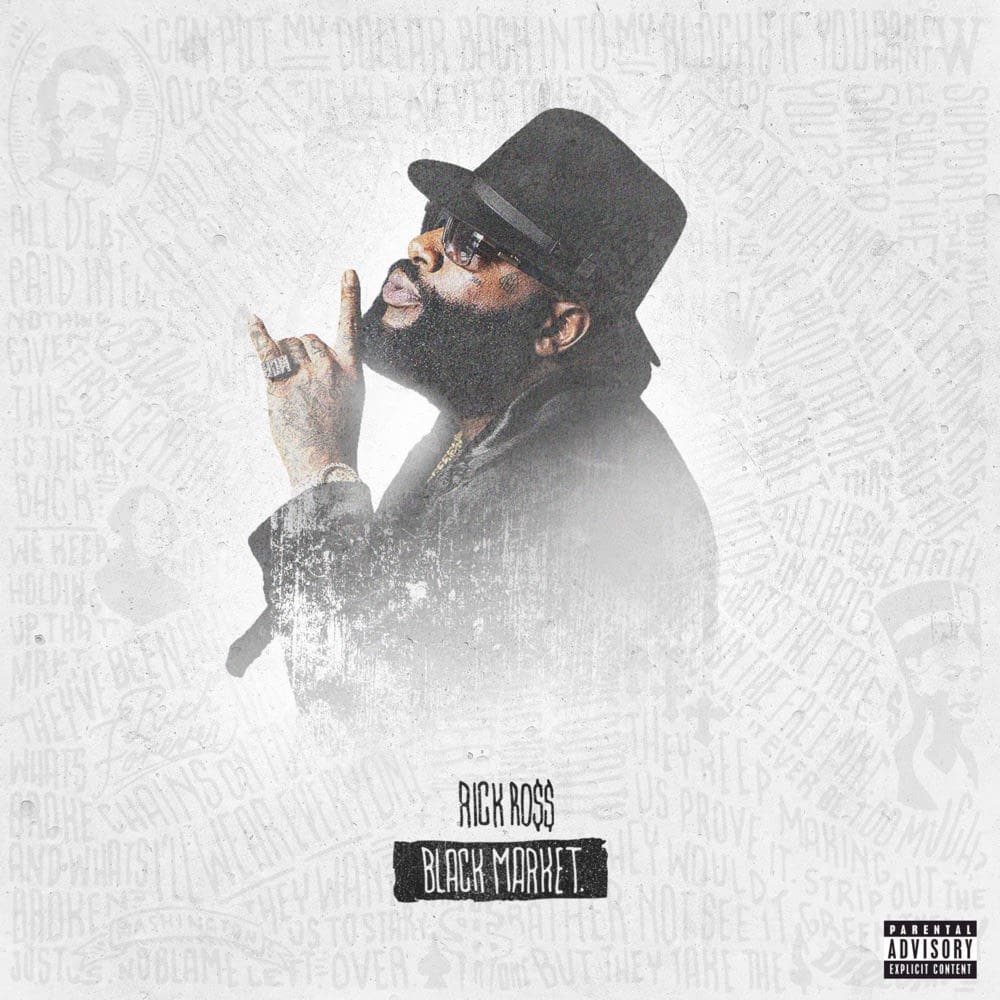 Released: December 4, 2015
Album: Black Market
On "Smile Mama, Smile," Rick Ross steers his luxury rap stylings toward a more personal terrain. The track juxtaposes Ross's usual high-living tales with a tender reflection on his mother's enduring influence. The track transcends the machismo often found in rap, revealing a more vulnerable side of the boss. Coupled with CeeLo Green's soulful hooks, "Smile Mama, Smile" serves as Ross's heartfelt nod to his leading lady, encapsulating a son's deep-rooted dependency on his mother.
22. Big Sean — "Inspire Me"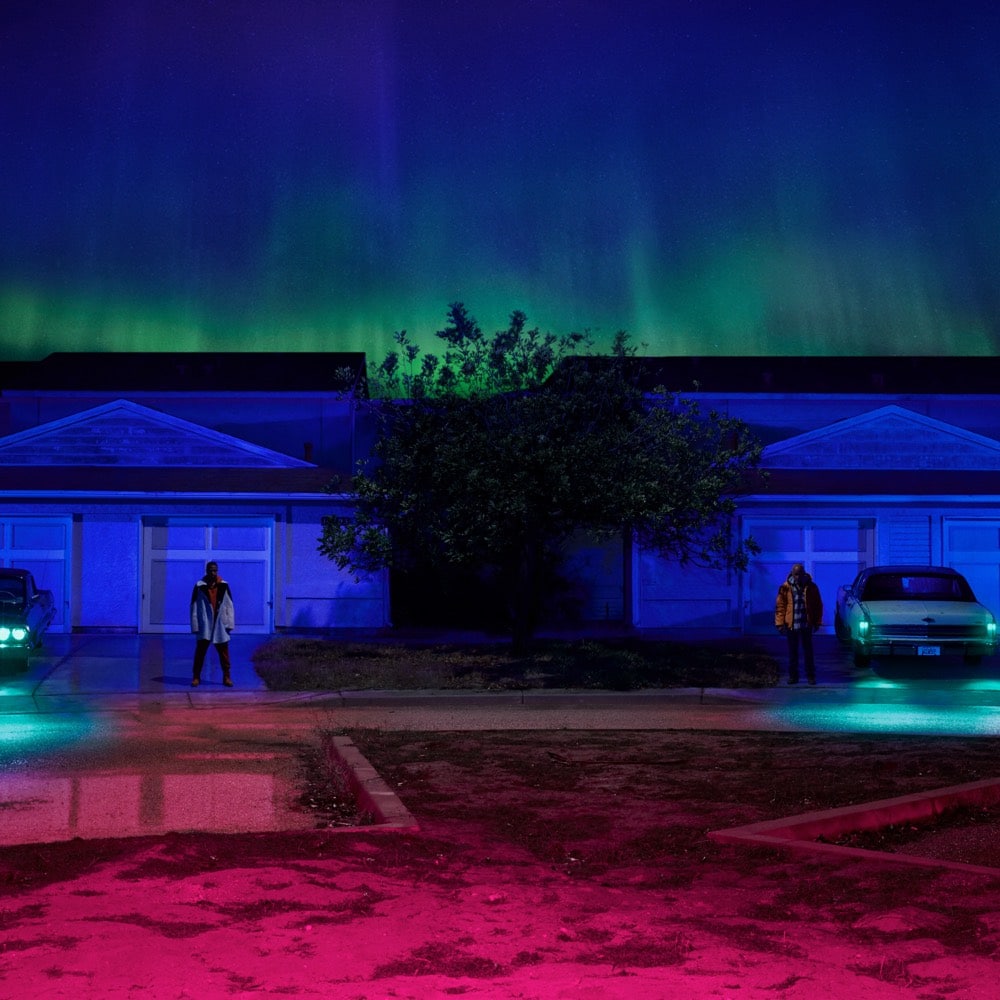 Released: February 3, 2017
Album: I Decided
Riding an upbeat rhythm, Big Sean uses "Inspire Me" to shine the spotlight on the significance of his mother's role in his life. It's not just a dedication—it's an acknowledgment of the unwavering support and teachings that helped shape him. The sacrifices, the lessons, the love, and even the home dance parties—everything comes alive in this song. It's a celebration, an homage, a thank you note. This track gives us a glimpse of the Detroit rapper's candid reflections, and more importantly, his commitment to ensuring his mom realizes her pivotal role as his muse.
21. Snoop Dogg — "I Love My Momma"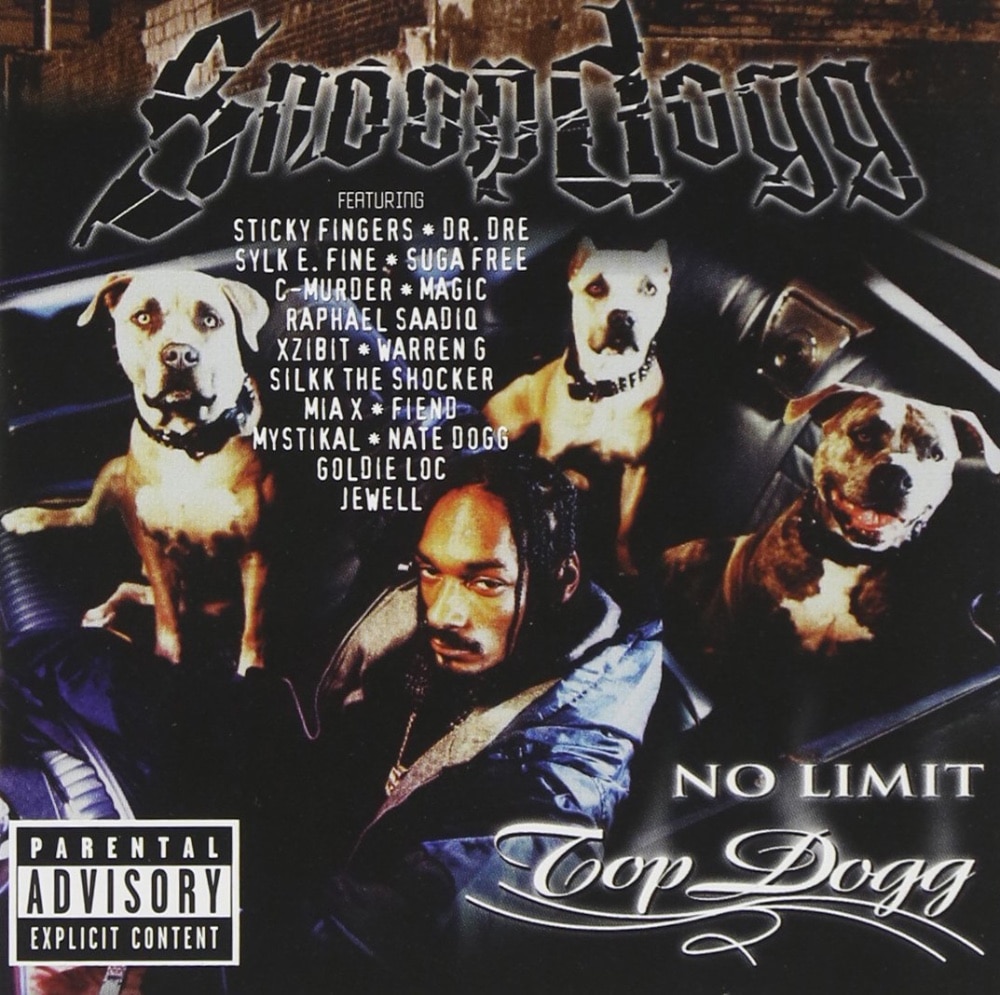 Released: May 11, 1999
Album: No Limit Top Dogg
With "I Love My Momma," Snoop Dogg flips the script, transitioning from his usual cool, West Coast bravado to a heartfelt outpouring of love for his mother. He weaves a tale of nostalgia, as he reminisces about life lessons, shared moments, and the resilience of their bond. This song doesn't merely express love—it documents his gratitude and the integral role his mother played in his life. It's a fitting tribute from a son to a mother, a testament to their unbreakable relationship. Through this track, the L.A. rap legend effectively continues the hip hop tradition of honoring mothers in a memorable way.
20. Kanye West — "Only One"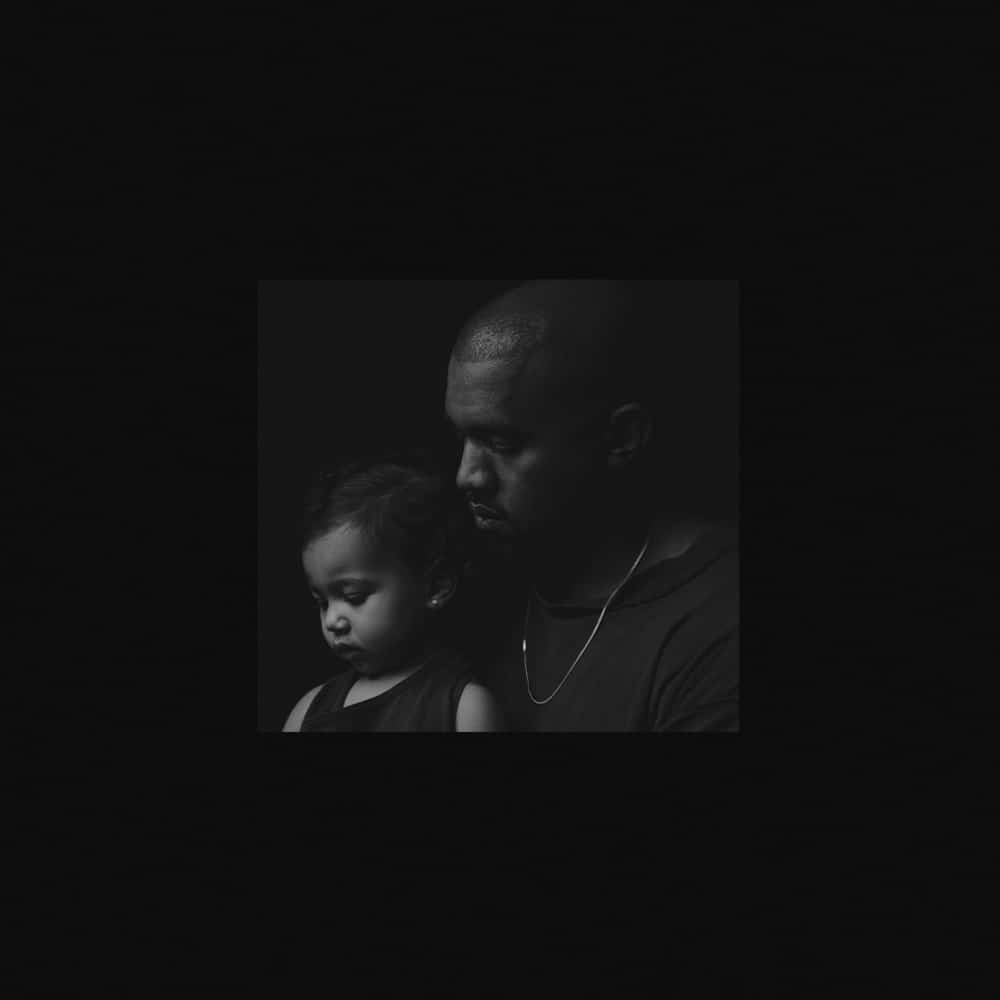 Released: December 31, 2014
Album: N/A
Unveiling a tender side with "Only One," Kanye delivers a poignant tribute to his late mother, Dr. Donda West. Co-produced with the legendary Paul McCartney, Kanye adopts the persona of his mother, sharing her perspectives and possible messages from the afterlife. The track's minimalist, auto-tuned styling evokes the atmospheric vibe of '808s & Heartbreak'. The sentiment that Donda is communicating with him from beyond gives the song a surreal, emotive quality that resonates deeply, making "Only One" stand out as one of Kanye's most moving songs to date.
19. Jay-Z — "I Made It"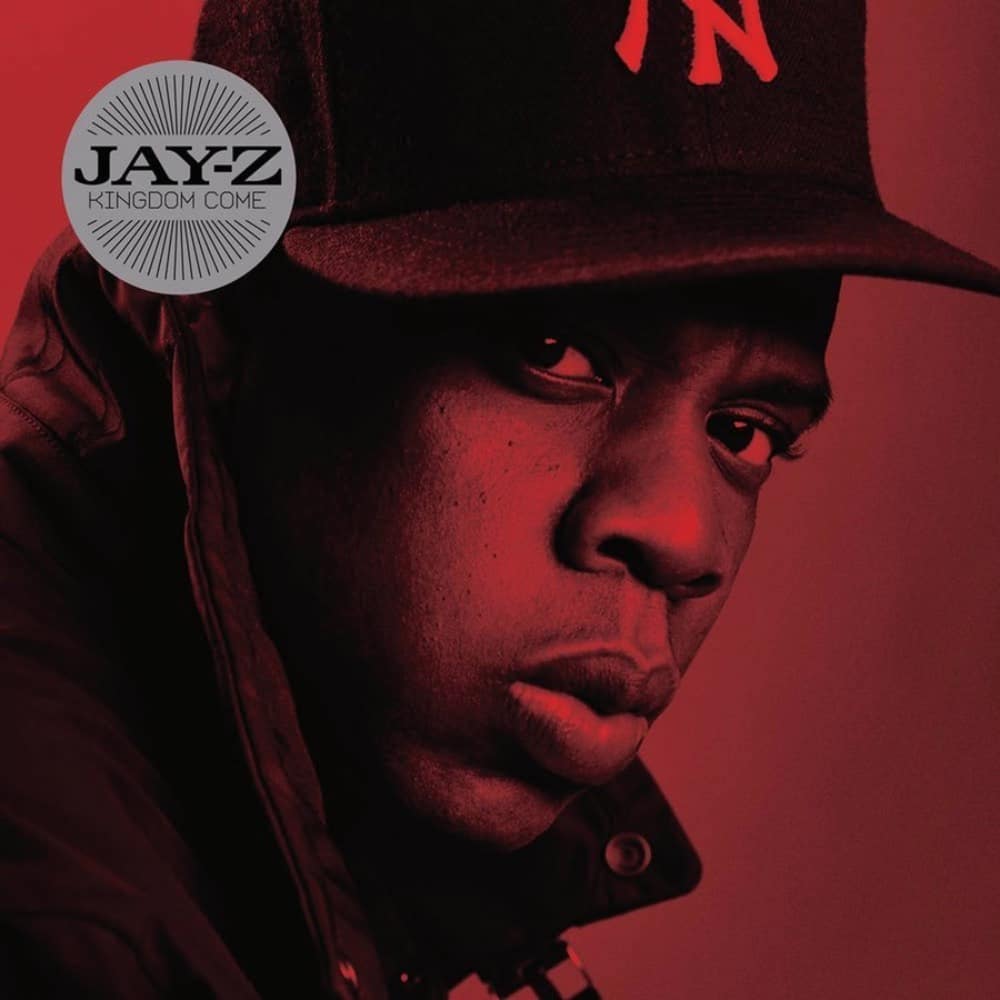 Released: November 21, 2006
Album: Kingdom Come
In "I Made It," Jay-Z serves up an uplifting anthem of success and gratitude dedicated to his mother. He proclaims his achievements, acknowledging the hardship-filled journey and his mother's steadfast support throughout. Hov vividly details his modest upbringing, from making ends meet to simple pleasures of music-filled Saturdays, while attributing his transition from struggling beginnings to staggering success to his mother's faith and guidance.
18. E-40 feat. R.O.D. & Mic Conn – "I Love My Momma"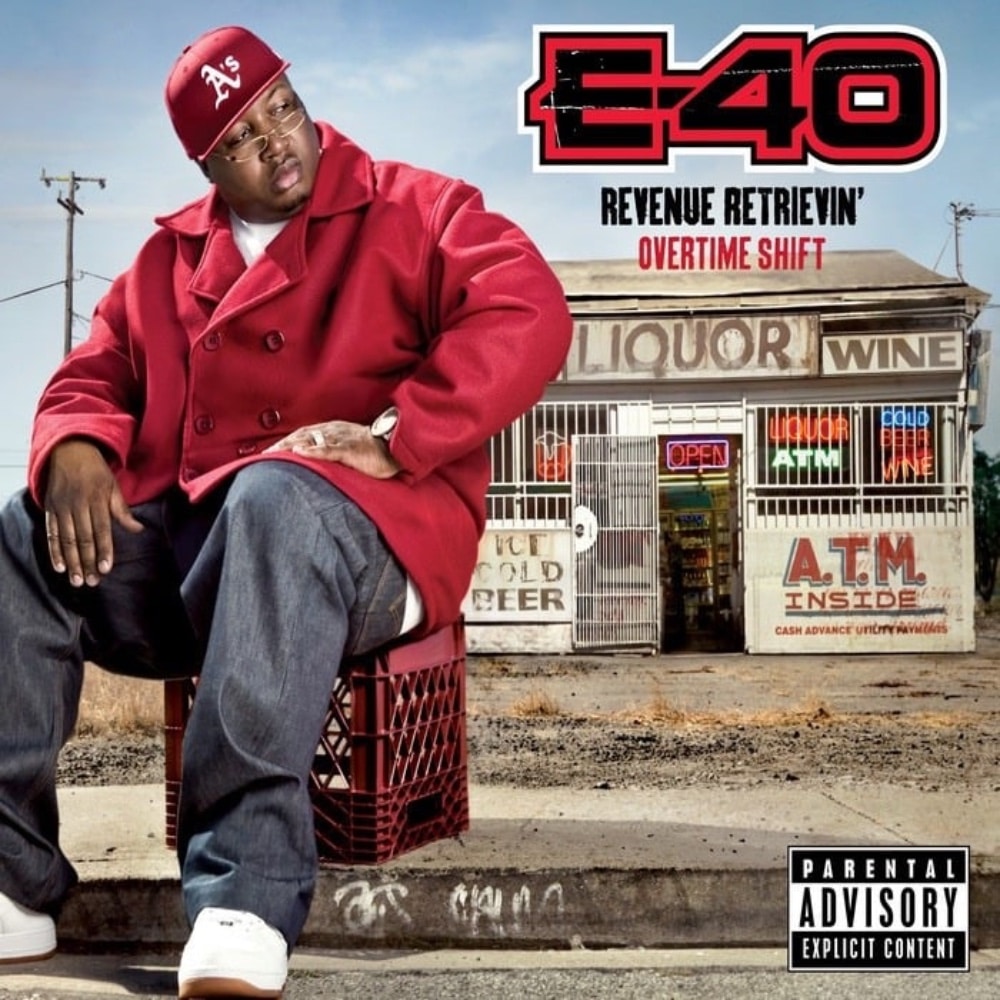 Released: March 29, 2011
Album: Revenue Retrievin': Overtime Shift
In "I Love My Momma," E-40 delivers an authentic, affectionate tribute to the woman who raised him, displaying gratitude for her ceaseless toil and tenacity. The Bay Area GOAT acknowledges her sacrifices, her strength in the face of adversity, and her invaluable life lessons, all of which helped shape him into the man he is today. This track is also a celebration of E-40's mother's personality – hip, enduring, and supportive. It's a touching acknowledgment of the hard-won wisdom and life experiences passed down from a mother to her son.
17. Brand Nubian — "Momma"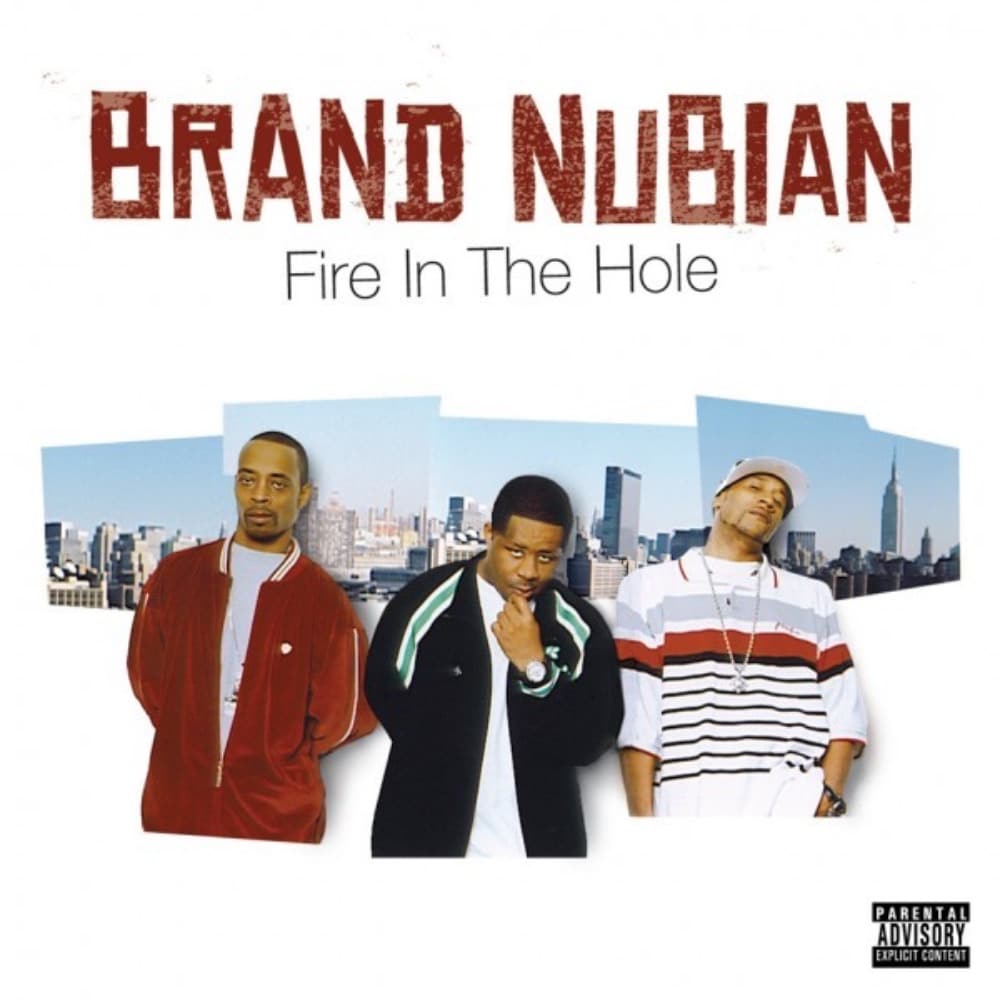 Released: August 10, 2004
Album: Fire in the Hole
Brand Nubian's "Momma" is a candid acknowledgment of motherly love and wisdom, underscoring the lasting influence of maternal discipline. The trio – Lord Jamar, Sadat X, and Grand Puba, pay tribute to their mothers' enduring strength and unwavering faith. This track serves as a heartfelt testament to the resilience, sacrifice, and love of mothers. With its introspective narrative, "Momma" affirms the essential role a mother plays in guiding her children through life's trials and tribulations.
16. Drake — "You & The 6"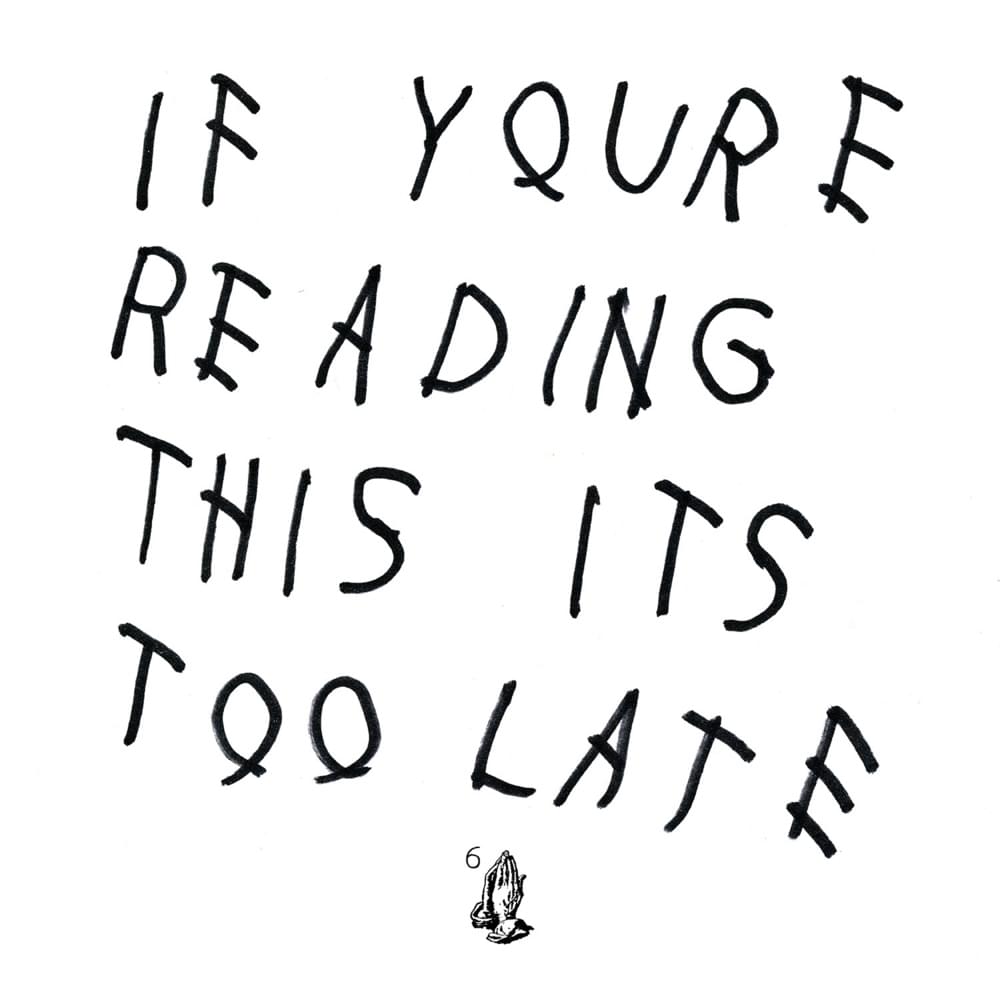 Released: February 13, 2015
Album: If You're Reading This It's Too Late
The complexity of family is captured flawlessly in Drake's "You & The 6". The Toronto native goes deep, sharing an intimate conversation with his mother, Sandi Graham. The track is an autobiographical journey, chronicling Drake's struggles and triumphs, with his mother being the consistent beacon of support and guidance. Drake's authenticity shines through, demonstrating the unbreakable bond between mother and son, despite his fame and the accompanying challenges. Ultimately, it's a tribute to the resilience his mother instilled in him, and how she, along with his city, have shaped him.
15. Eminem feat. Nate Ruess – "Headlights"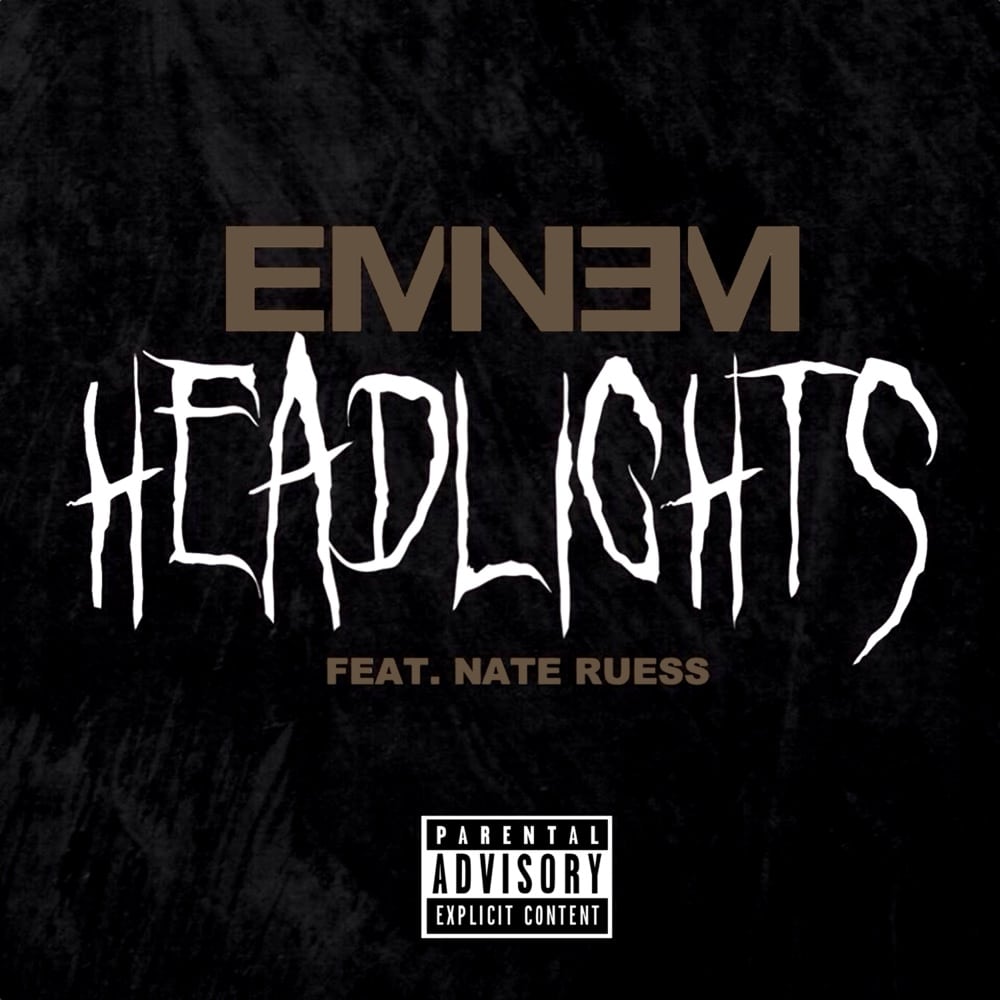 Released: November 5, 2013
Album: The Marshall Mathers LP 2
Eminem's "Headlights" serves as a heartfelt apology to his mother, a radical departure from his previous tracks where he lashed out at her. Backed by a John Lennon-sampled beat, Em trades vitriol for vulnerability and reflection. His regret over past accusations comes to the fore, and he highlights the toxic dynamics of their relationship, but also emphasizes his understanding of her own struggles. The remorse in this track demonstrates Em's matured perspective, which in turn has led to forgiveness.
14. J. Cole — "Apparently"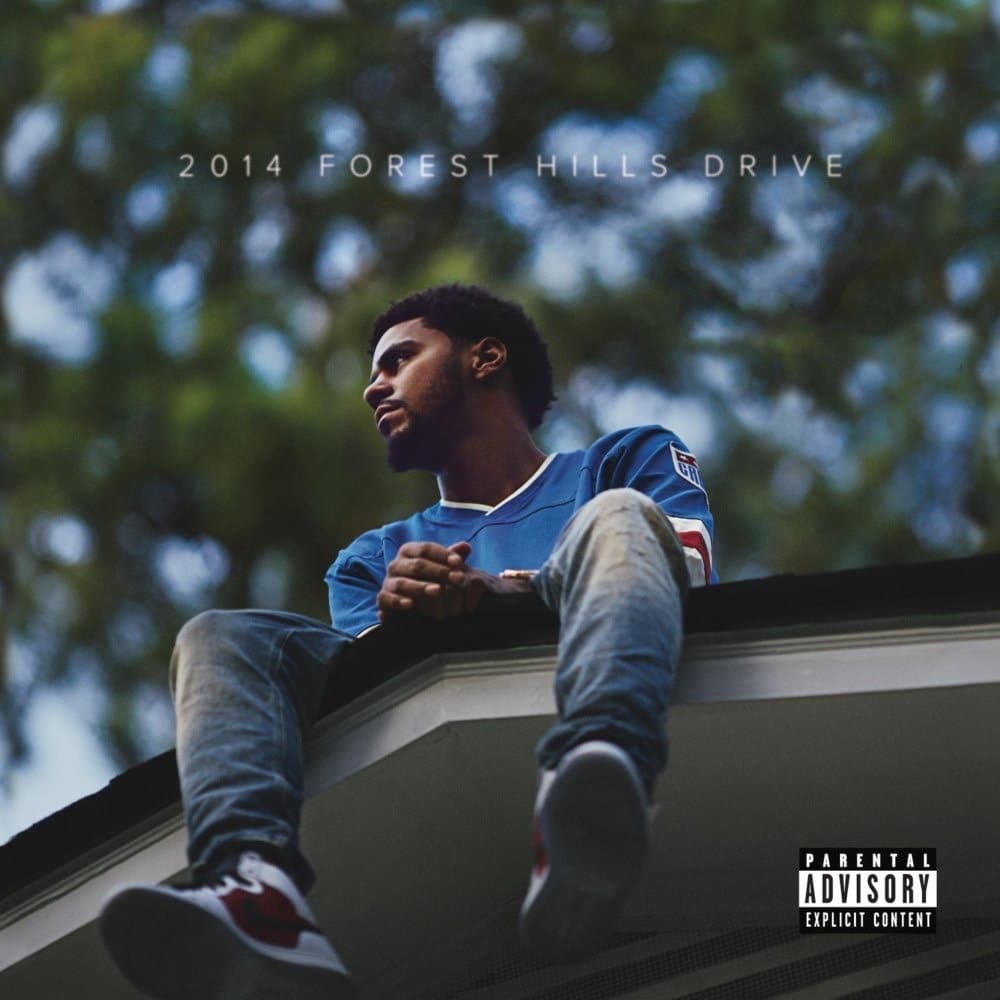 Released: December 9, 2014
Album: 2014 Forest Hills Drive
On "Apparently", a standout track from his 2014 album Forest Hills Drive, J. Cole presents a stirring narrative of retrospection and gratitude. Reflecting on the struggles he faced on his path to success, he candidly apologizes to his mother for his past selfishness, appreciating her strength and resilience. The second verse showcases a stark contrast as Cole flaunts his lyrical prowess and success, hinting at the duality of his life — a tribute to his past and an exhibition of his achievements.
13. LL Cool J — "Big Mama (Unconditional Love)"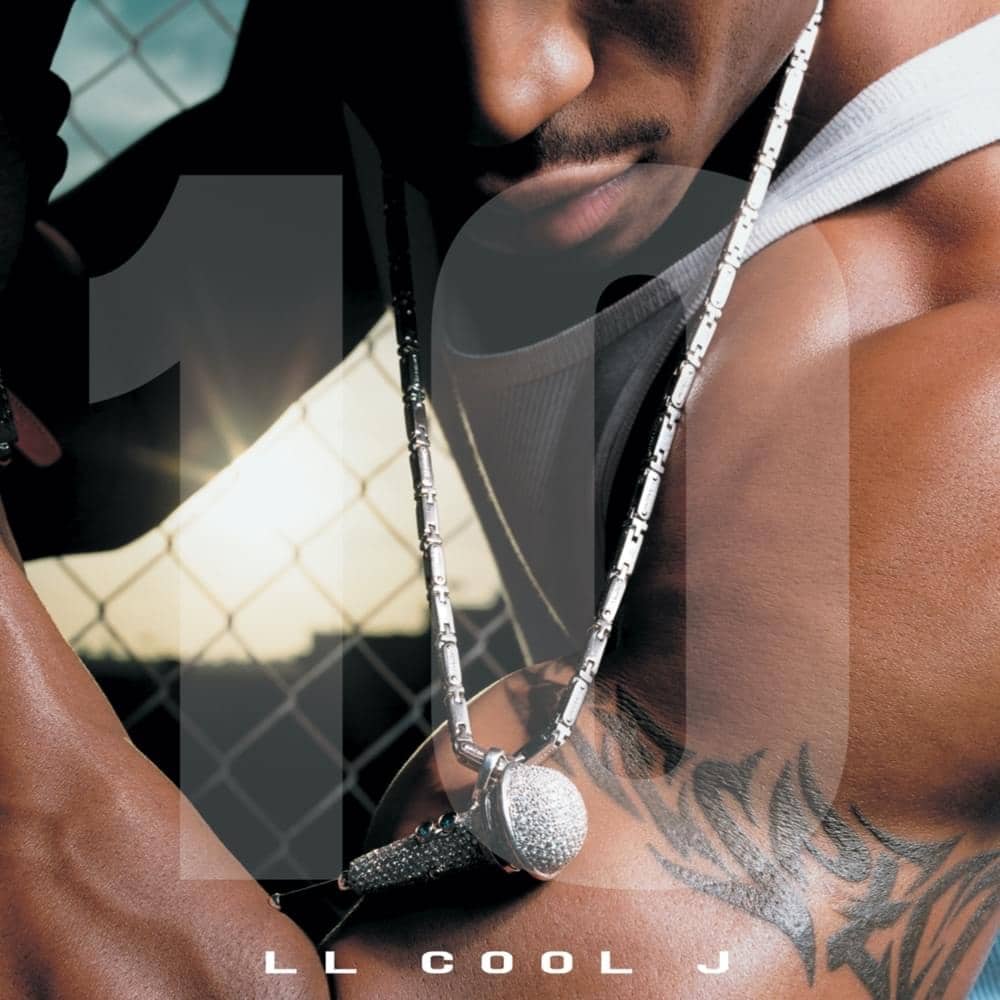 Released: October 15, 2002
Album: 10
LL Cool J's "Big Mama (Unconditional Love)" is an emotional tribute to his grandmother, who played a pivotal role in his upbringing. Here, the legendary Queens rapper lays bare his profound gratitude for the lessons, love, and wisdom she instilled in him. The song provides a genuine glimpse into the rapper's youth and the life lessons that shaped him. The striking imagery, coupled with his candid reflections on the influence his grandmother had on him, offers an intimate perspective on their bond.
12. Jay-Z — "Smile"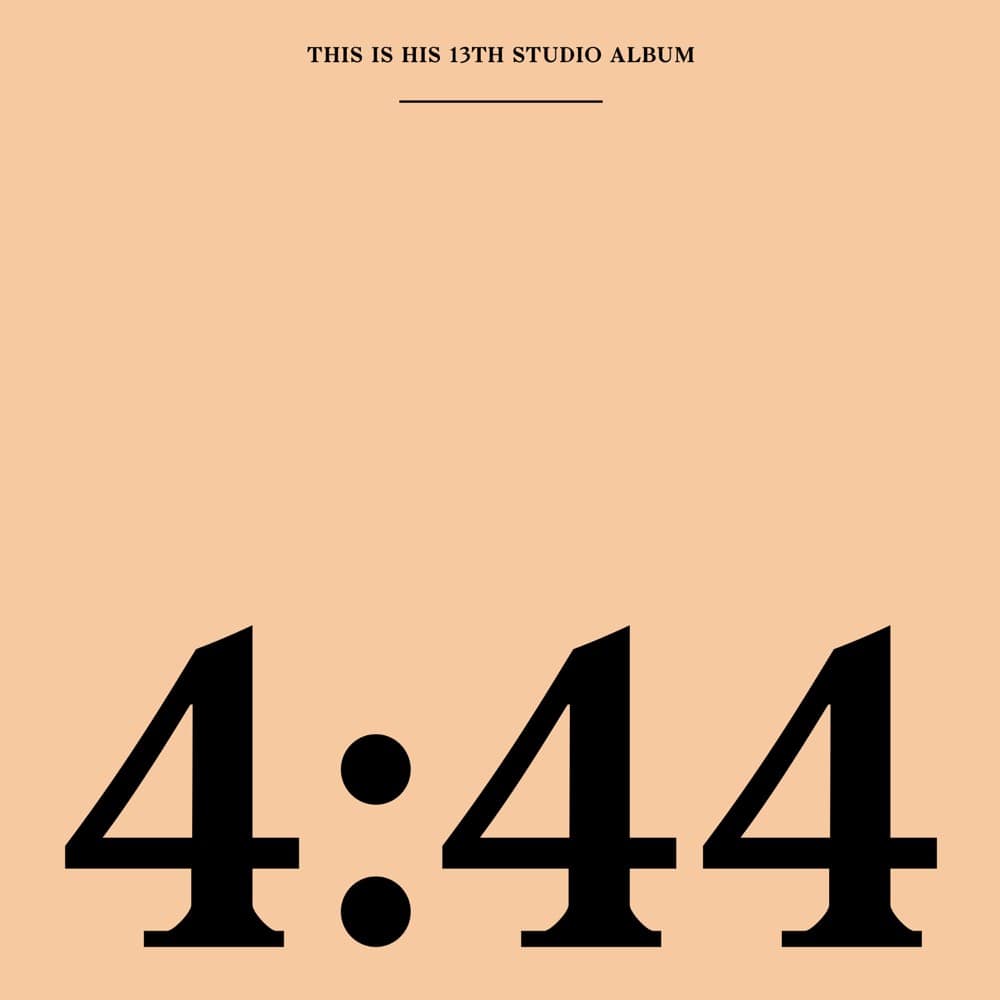 Released: June 30, 2017
Album: 4:44
Drenched in introspection "Smile" weaves a narrative of personal redemption and understanding. Over a poignant sample of Stevie Wonder's "Love's in Need of Love Today," Jay-Z not only grapples with his own past but shines a light on his mother, Gloria Carter, and her journey as a closeted lesbian. The track climaxes with a raw, spoken outro by Gloria herself, marking her public coming out. Hov uses this canvas to champion unconditional love, a powerful testament to a mother's influence and enduring resilience.
11. Goodie Mob — "Guess Who"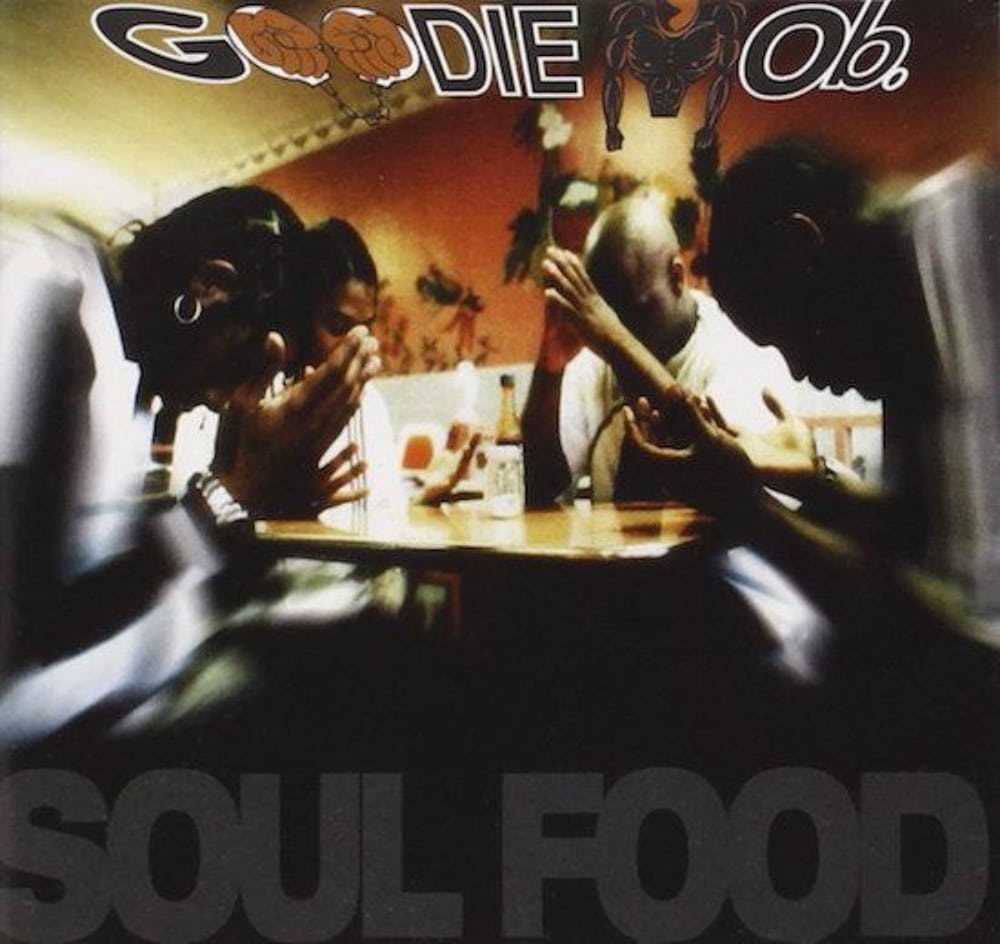 Released: November 7, 1995
Album: Soul Food
"Guess Who," a standout track from Goodie Mob's 1995 classic debut Soul Food, lays bare the diverse and complex relationships rappers can have with their mothers. Each verse is a heartfelt tribute, evoking everything from youthful scuffles to making bail, with a bedrock of unwavering love and respect. The gritty instrumental underscores the reality of these family bonds, making the lyric "I better eat before you bug me to death" hit like a universal truth. It's a reminder of the tough love and soulful nourishment that only mothers can provide.
10. Outkast — "Ms. Jackson"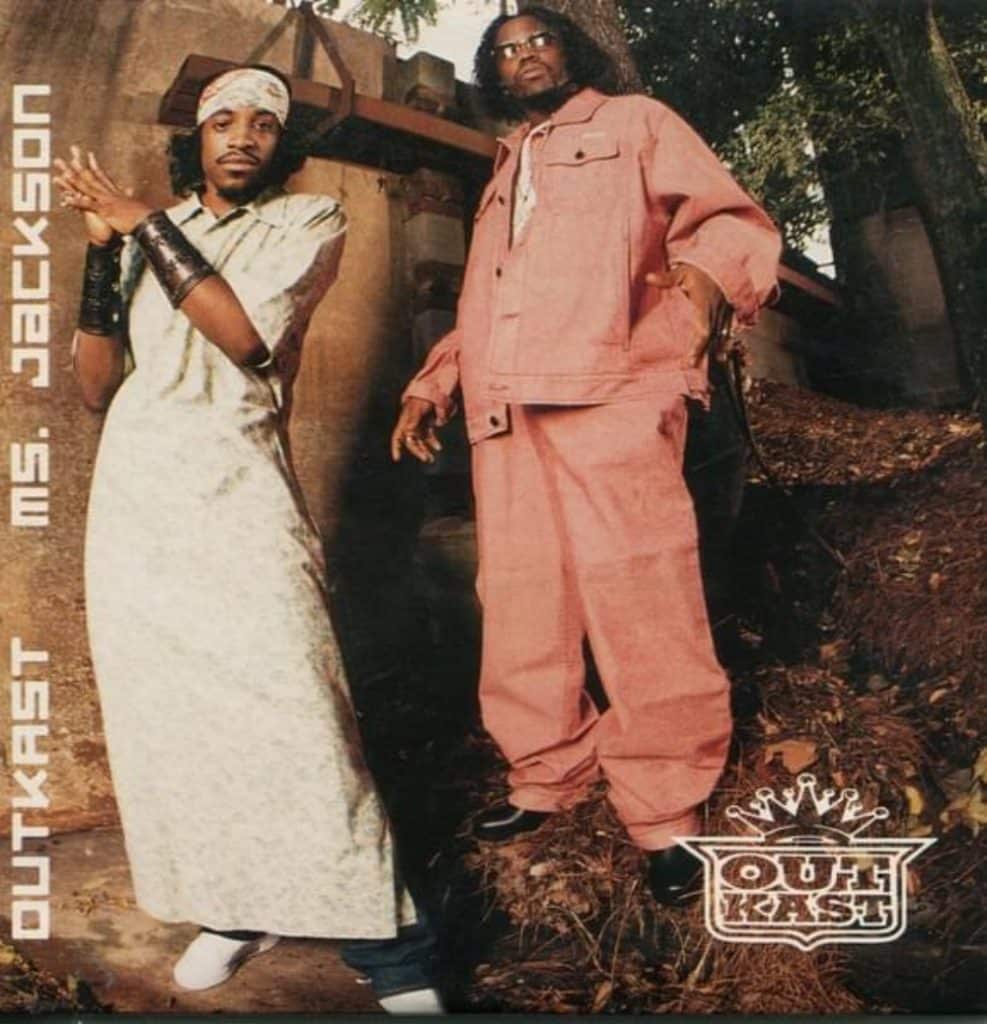 Released: October 24, 2000
Album: Stankonia
Searing with raw emotion, OutKast's "Ms. Jackson" from the Stankonia album serves as a candid discourse on strained relationships and parenthood. André 3000 and Big Boi put their personal experiences under the microscope, with André's relationship with Erykah Badu acting as the chief inspiration. The track highlights the unseen perspectives and untold stories of relationships that go beyond the couple, extending to the people that surround them, in this case Badu's mother.
Erykah Badu: How did my mama feel? Baby she bought herself a Ms. Jackson license plate. She had the mug, she had the ink pen, she had the headband, everything. That's who loved it.

Erykah Badu Reveals How Her Family Really Felt About OutKast's "Ms. Jackson" | Genius
9. Mac Miller — "I'll Be There"
Released: March 11, 2011
Album: Best Day Ever
Mac Miller's "I'll Be There" is a heartwarming ode to the resilience and unwavering love of his mother. Drawing on personal trials and tribulations, the late rapper explores the critical role his mother played in his journey towards his dream. His gratitude and affection resonate through lyrics that touch on shared memories and sacrifices. Mac crafts a vivid portrait of maternal devotion, reminding listeners of the enduring bond between mother and child, and underlining the transformative power of family in shaping a person's life and artistry.
8. DMX feat. Faith Evans — "I Miss You"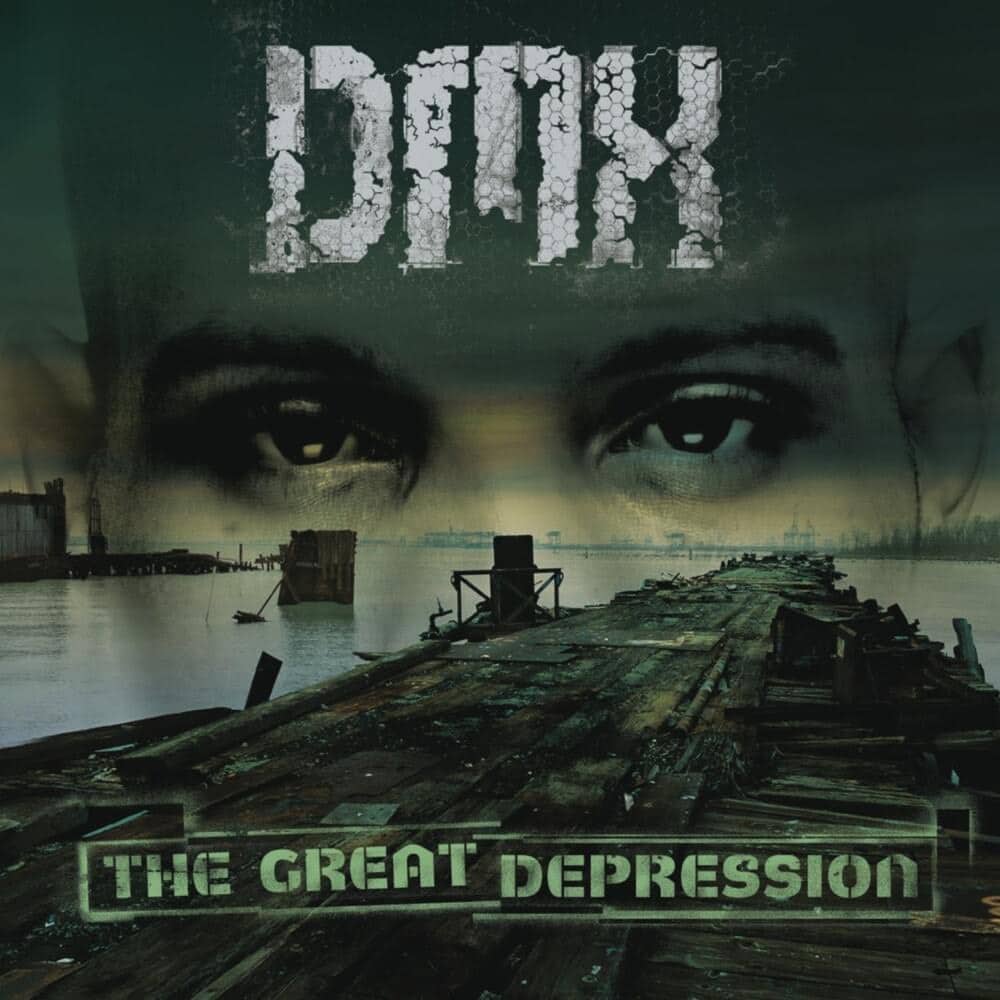 Released: October 23, 2001
Album: The Great Depression
An unapologetic tribute to DMX's late grandmother, "I Miss You" strikes the heartstrings of every listener who's experienced deep loss. This emotional number lays bare X's vulnerable side as he converses with his departed matriarch, reminiscing about childhood, discussing family, and expressing the aching void her passing left. The track stands as a powerful testament to the profound impact of maternal figures, with the late rapper's raw, gravelly voice echoing the universal sentiment of longing for one more conversation, one more hug, one more moment with a beloved grandmother.
7. Beanie Sigel feat. Scarface — "Mom Praying"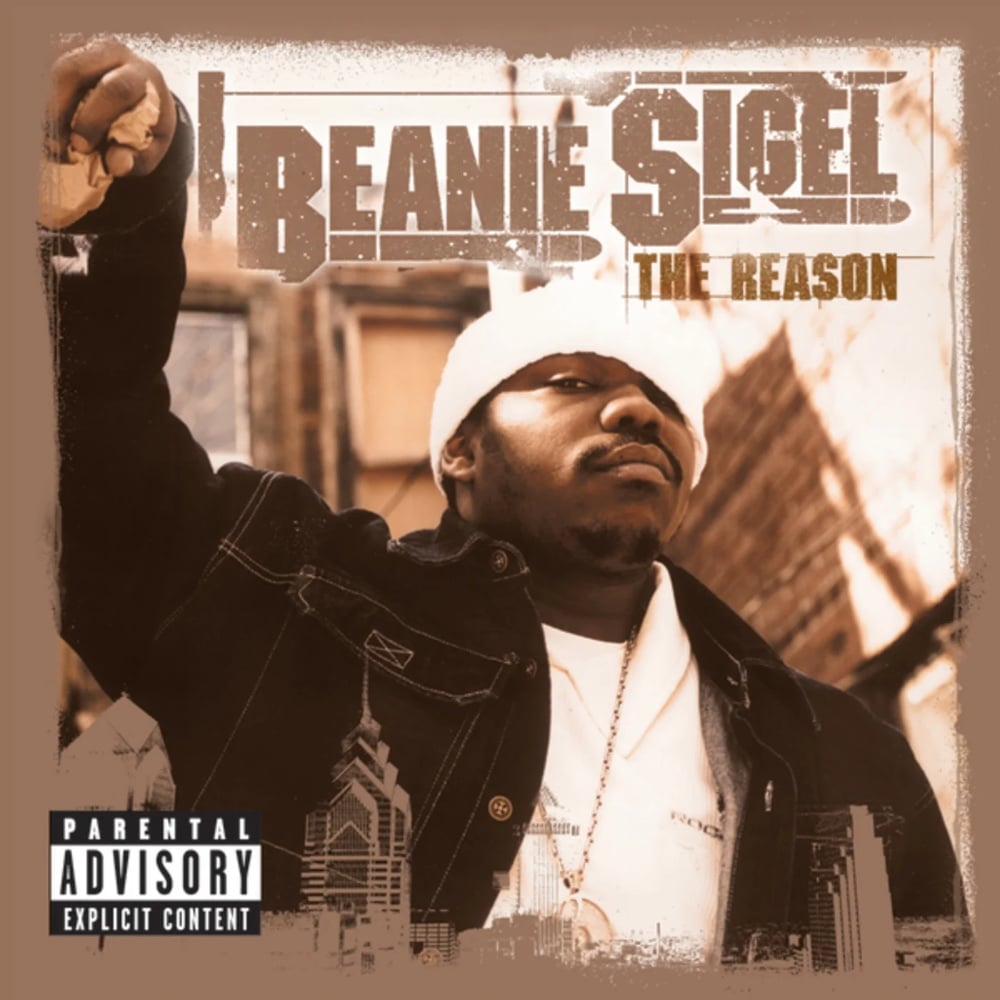 Released: June 26, 2001
Album: The Reason
Inviting listeners into their familial narratives, Beanie Sigel and Scarface create an applause-worthy ode to motherhood and grandmotherly love with "Mom Praying." Their verses, laid over the heart-tugging strings of Just Blaze's production, unravel stories of guidance, discipline, and unconditional love. The essence of this track lies in its recognition of the mother figures as the bedrock of their lives and characters.
6. Drake — "Look What You've Done"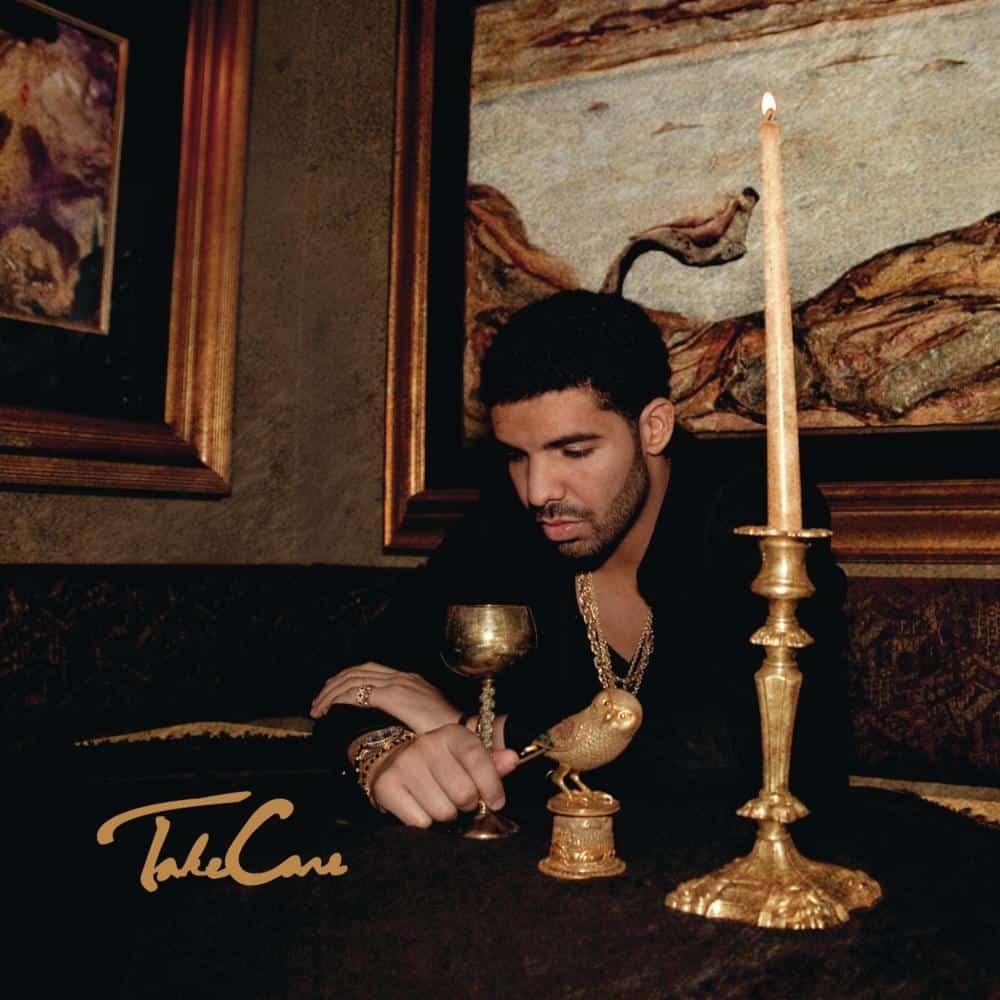 Released: November 15, 2011
Album: Take Care
One of the best tracks off his sophomore album, Take Care, Drake crafts an incredibly moving tribute with "Look What You've Done." He opens up about his journey, spotlighting his mother, Sandi, grandmother, Evelyn, and Uncle Steve. Beyond a mere thank-you note, the track explores the impact of their sacrifices, health struggles, and unwavering support on his success. It's a powerful reflection on how familial bonds can shape our destiny.
5. Jay-Z — "Blueprint (Momma Loves Me)"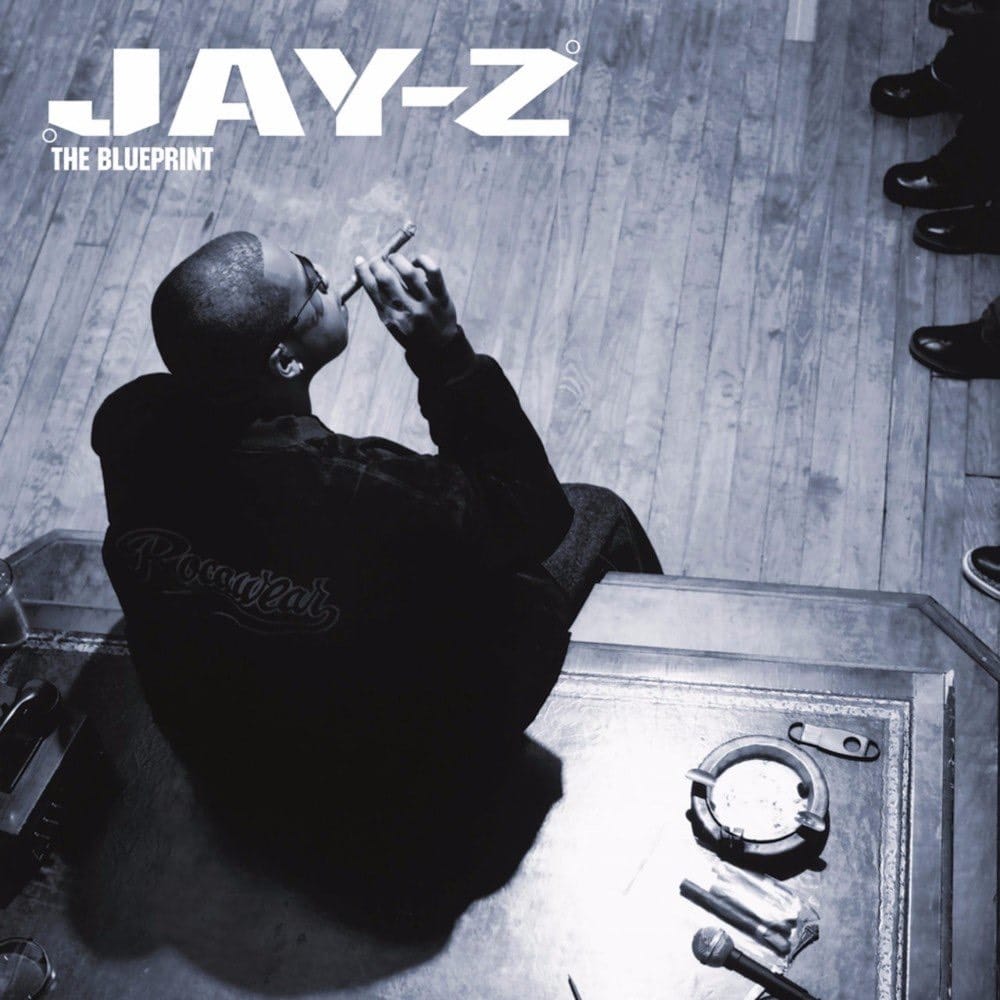 Released: September 11, 2001
Album: The Blueprint
In the final track of his 2001 magnum opus "The Blueprint," Jay-Z candidly shares a multi-layered narrative of his life with "Blueprint (Momma Loves Me)." The track showcases the significance of his mother's unwavering love amidst his father's absence, along with a raw depiction of his upbringing. This mosaic of personal experiences, reflections, and acknowledgments culminate in a profound tribute to his mother, demonstrating how she shaped him into the individual he is today.
4. Kanye West — "Hey Mama"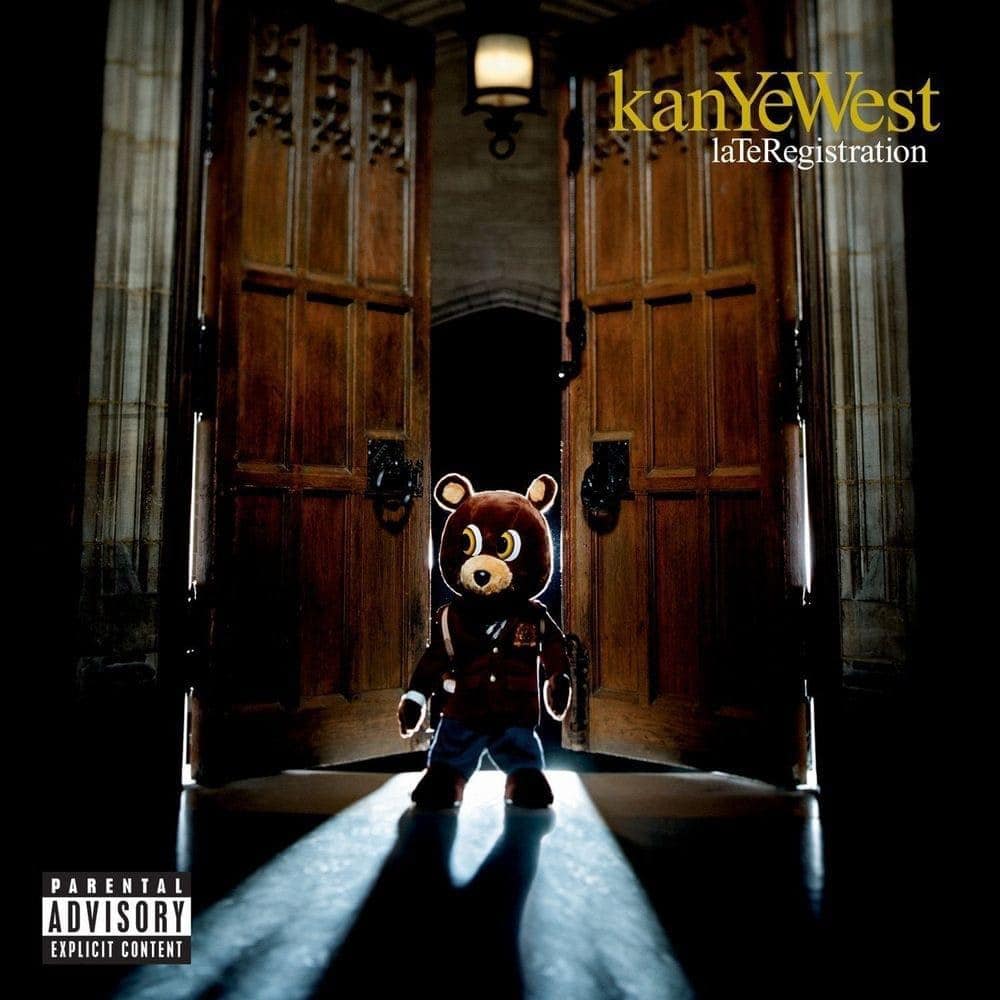 Released: August 30, 2005
Album: Late Registration
"Hey Mama" finds Kanye West opening up his heart to honour his mother. An emotional ballad, released on his second album Late Registration, it is a heartfelt expression of gratitude for his mother's sacrifices, support, and love. The poignant lyrics showcase a tender side of Kanye, casting light on their bond, from shared struggles to triumphant moments. After Donda's unfortunate passing, the song has taken on an even deeper significance, serving as Kanye's enduring tribute to her indelible impact on his life.
3. Nas — "Dance"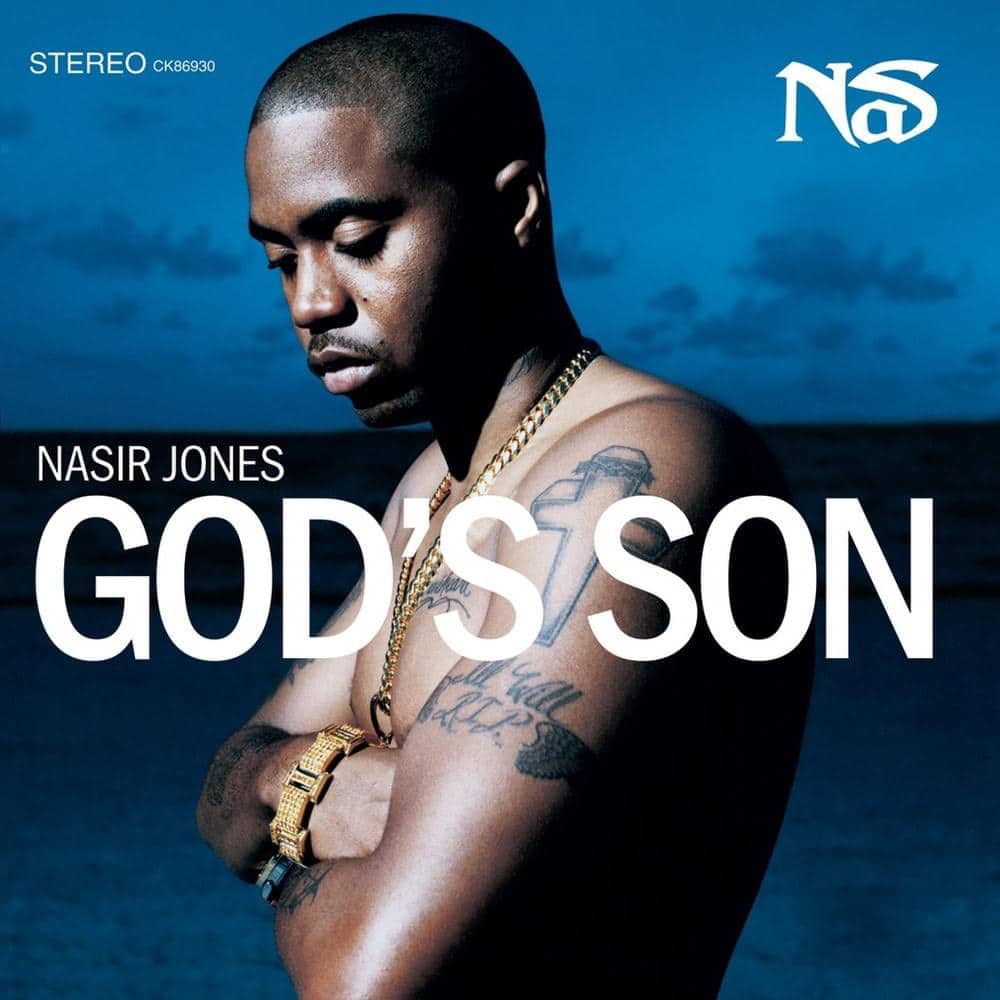 Released: December 13, 2002
Album: God's Son
Through the soul-stirring strains of "Dance," Nas pours out a loving ode to his late mother. A powerful cut from his album "God's Son," it's a raw and vulnerable confession of loss and longing, with the legendary Queensbridge poet yearning for just one more dance with his mother. The track culminates in a poignant cornet solo played by his father, Olu Dara, a sonic tribute to the matriarch who had such profound influence on his life. The tender lyrics and instrumental lament make "Dance" a timeless piece of Nas' discography.
2. Ghostface Killah — "All That I Got Is You"
Released: September 22, 1996
Album: Ironman
Ghostface Killah's "All That I Got Is You" delivers an unflinching narrative of the rapper's impoverished childhood, anchored by his mother's unwavering strength. More than a tale of survival, this song lays bare the Wu rapper's deepest sentiments for his mom, acknowledging her sacrifices amidst struggle. This poignant retrospective helps decipher the motives behind his flashiness post-fame, a contrast as stark as the hardships depicted in the lyrics. Echoing the resilience of his mother, Ghost's narrative stands as a testament to enduring the toughest of circumstances.
1. 2Pac — "Dear Mama"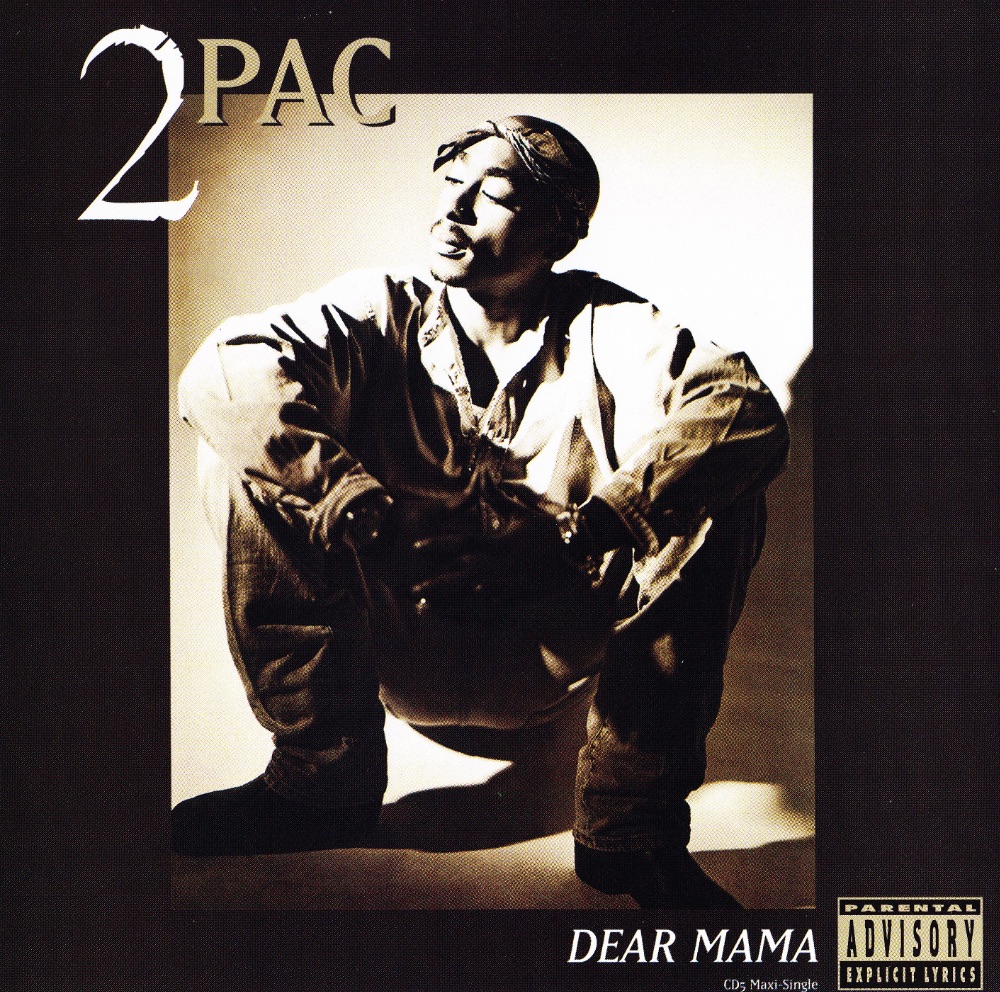 Released: February 21, 1995
Album: Me Against the World
An enduring tribute to the strength of his mother, Afeni Shakur, 2Pac's "Dear Mama" is the greatest hip hop song about moms of all time. Breaking away from the tough exterior often required in his world, Pac vulnerably portrays the deep respect and love he harbors for his mother, despite their struggles. In his verses, the late rapper vividly narrates their hardships, acknowledging the trials his mother faced raising him alone on welfare: "For a woman, it ain't easy tryin' to raise a man / You always was committed / A poor single mother on welfare, tell me how you did it." His lyrical prowess shines as he discloses the grit behind their survival: "You just workin' with the scraps you was given / And Mama made miracles every Thanksgivin'." Despite their shared turmoil, the admiration 2Pac held for his mother remained steadfast: "And even as a crack fiend, Mama / You always was a black queen, Mama." His acknowledgment of her sacrifice encapsulates the entire piece: "There's no way I can pay you back / But my plan is to show you that I understand / You are appreciated."