Hip-hop as a genre has been blessed with a legion of lyrical titans, and Nasir "Nas" Jones indisputably sits at the top of that pantheon. Bursting onto the scene with the raw, unfiltered brilliance of Illmatic, the Queensbridge poet has continually showcased his ability to evolve and redefine his artistic boundaries.
Nas' discography is a treasure trove of rap mastery that features a wide array of sonic experimentation, manifesting in numerous collaborations with legendary producers and artists. His partnership with Hit-Boy, for instance, resulted in albums such as the King's Disease series and the recent release, Magic 2, ushering in a new era of Nas's discography that merges past and present with poetic finesse.
And of course, who could ignore the polished street poetry of It Was Written, the defiance of Stillmatic, or the bold explorations of Hip Hop Is Dead and Life Is Good? Nas' albums aren't just records; they are cultural artifacts that capture the journey of arguably the greatest rapper of all time.
So let's get into it. From his game-changing 1994 debut, Illmatic, to his 2001 comeback on Stillmatic and the recent legendary King's Disease run, we rank every Nas album, from worst to best.
20. Nastradamus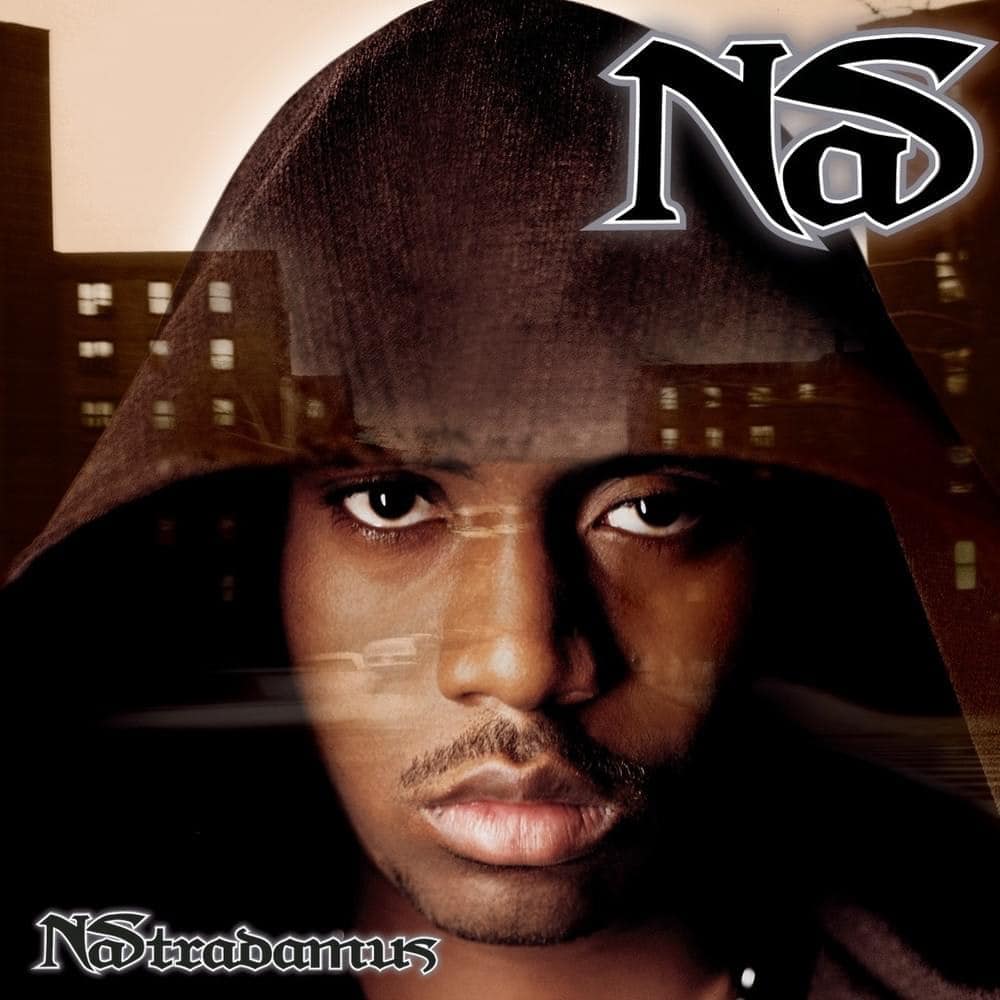 Released: November 23, 1999
Label: Columbia, Ill Will
Best songs on the album: "Project Windows", "Come Get Me"
The single, lowest point of Nas' legendary 30-year career. The original plan was to have Nastradamus as part of a double album, called I Am… The Autobiography, but heavy bootlegging led to Nas rushing out a new release under a different title. The result was a bland, forgettable album that not even a DJ Premier beat could save.
"On that album, there's a couple of songs that have a certain sound to it that doesn't sound like anything else I've done," Nas told Rolling Stone in 2014. "And it was a gray area in my life and that album represents that gray area. It was personal stuff that I'd rather not elaborate on. But I have nothing against that album."
19. The Lost Tapes 2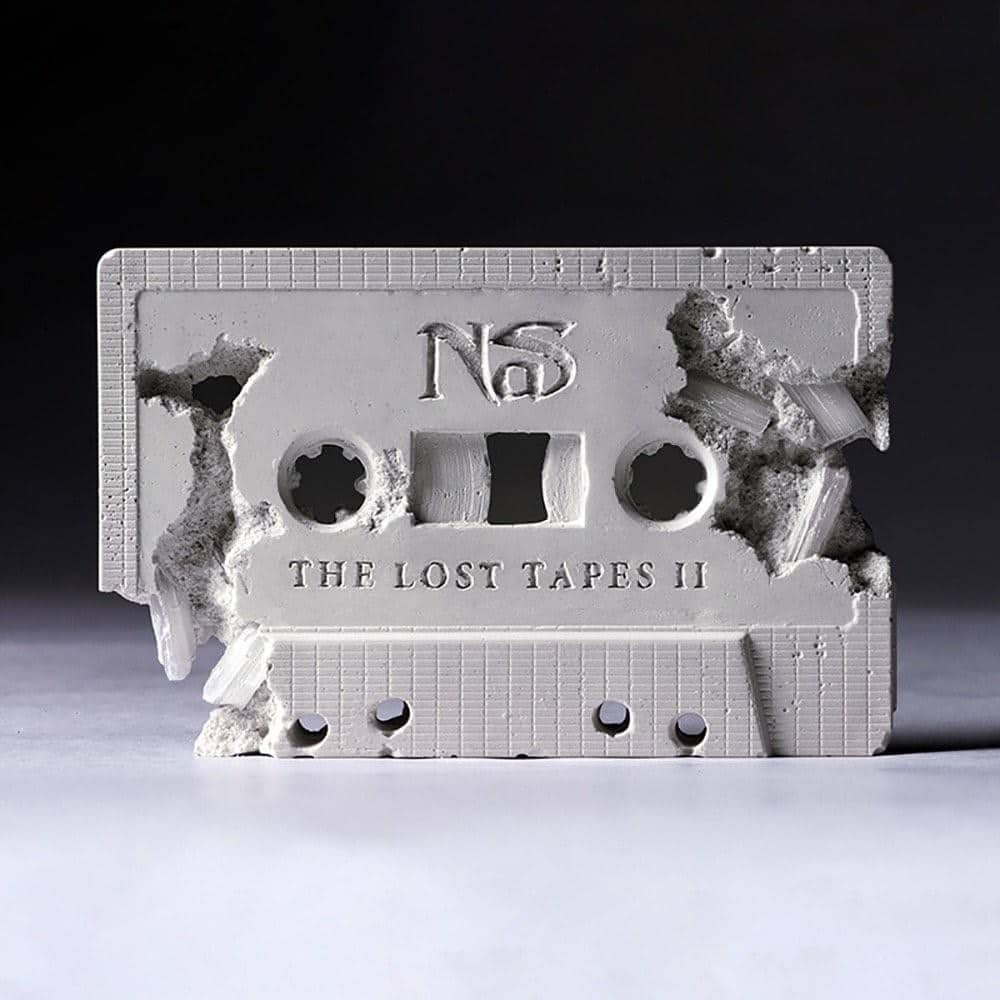 Released: July 19, 2019
Label: Def Jam, Mass Appeal
Best songs on the album: "No Bad Energy", "Vernon Family", "The Art of It"
You can't blame fans for being hyped about this album. The original Lost Tapes remains one of the most beloved Nas projects of all time, and when you saw the producer line-up for the sequel, it was a hip hop head's dream. From RZA, Kanye and Pete Rock to DJ Toomp, The Alchemist and No I.D., it was the who's who of greatest rap producers of all time. Unfortunately, like many hyped-up rap albums, The Lost Tapes 2 failed to meet expectations, and has been relegated to the Nas archives.
18. Nasir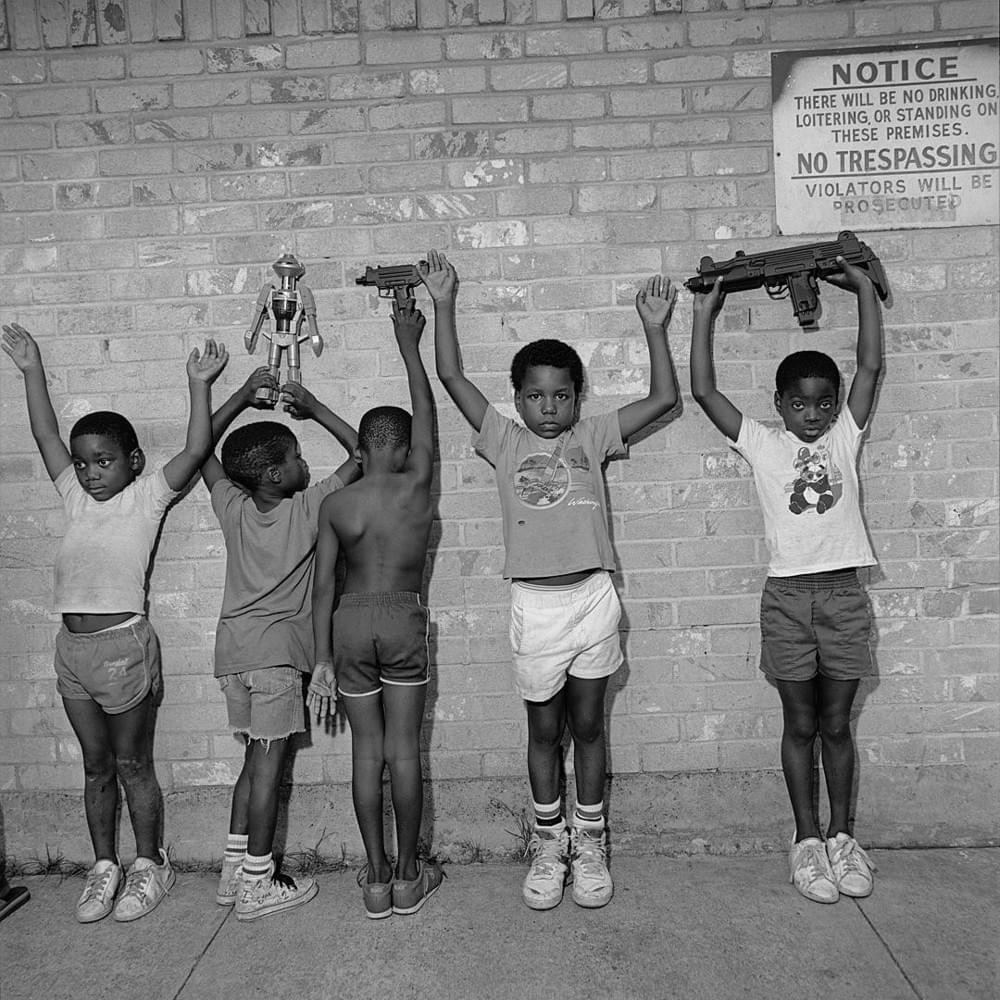 Released: June 15, 2018
Label: Def Jam, Mass Appeal
Best songs on the album: "Cops Shot the Kid", "White Label", "Adam and Eve"
Off the momentum of the Wyoming sessions, which had Pusha, Kanye, Kid Cudi and Teyana Taylor all dropping albums within a week of each other, Nas had his own release squeezed in between. As his first album since 2012's Life Is Good, and featuring production exclusively from Kanye, expectations were understandably high. Save for a few shining moments, though, Nasir was a disappointment and proved that Kanye's sweeping, overproduction didn't suit well with the Queensbridge legend's rhyme style.
17. Street's Disciple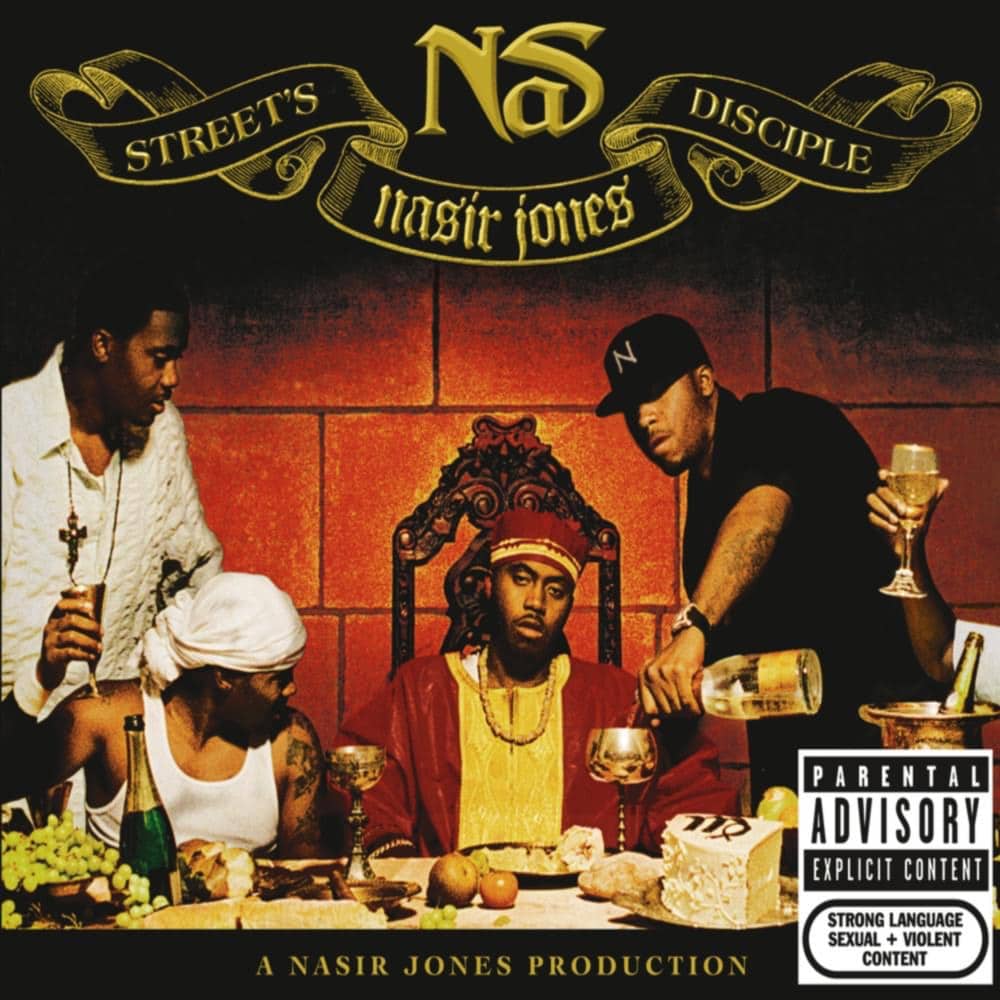 Released: November 30, 2004
Label: Columbia
Best songs on the album: "Just a Moment", "Bridging the Gap", "Thief's Theme"
The first two singles off Street's Disciple were incredibly promising. "Thief's Theme" is one of Nas' best songs of all time, and "Bridging the Gap" finds him linking back up with his dad on a musical note, just like they did for "Life's a Bitch" back in '94. But like most rap double albums, Nas' seventh album suffered from too much filler and a bloated track listing with not enough memorable moments.
16. The Firm: The Album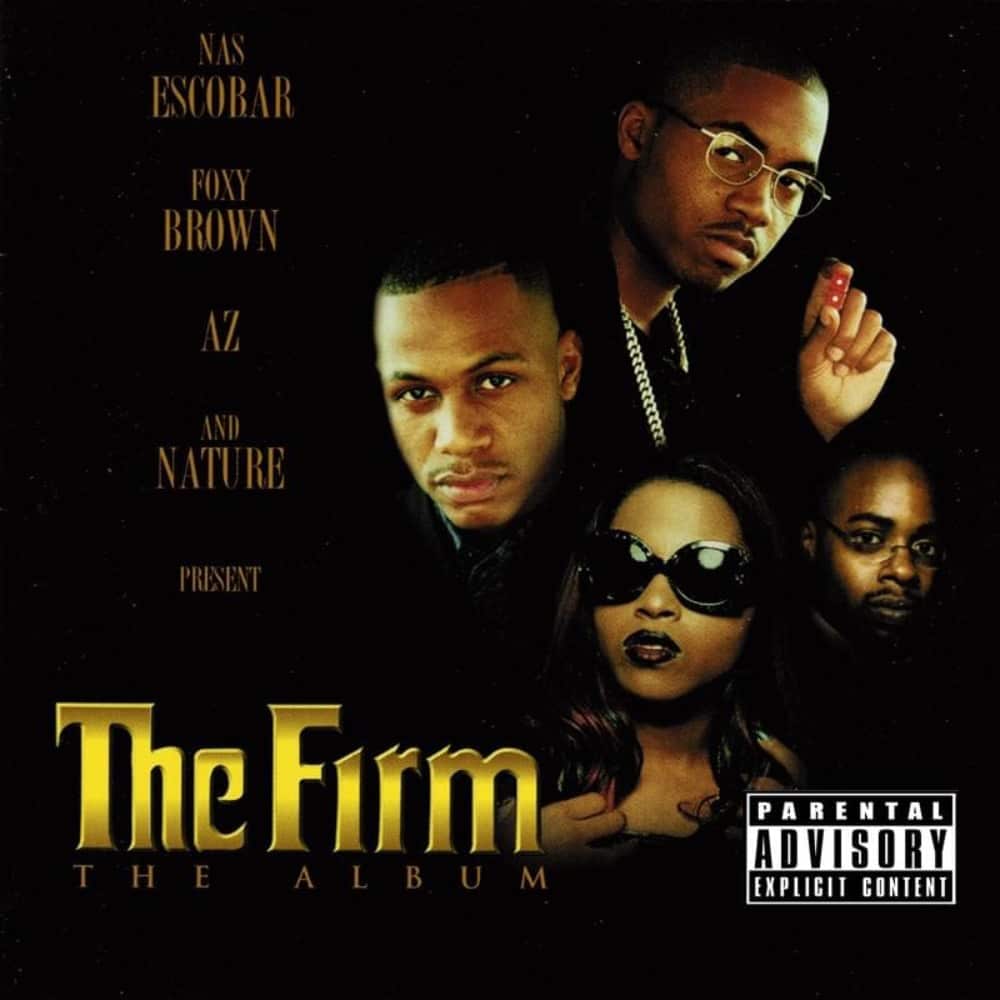 Released: October 21, 1997
Label: Aftermath, Interscope
Best songs on the album: "Phone Tap", "Executive Decision", "Desperados", "Firm Biz"
Nas, AZ, Foxy Brown and Nature. Dr. Dre. Trackmasters. Aftermath and Interscope backing them. It was a project that seemed too big and too good to fail. Almost anyway. With too many cooks in the kitchen, The Firm's one and only album was one of those projects that didn't know what it was and it showed in the music. Still, the album includes some Nas classics like "Phone Tap" and "Executive Decision."
15. Untitled
Released: July 15, 2008
Label: Def Jam, The Jones Experience
Best songs on the album: "Queens Get the Money", "You Can't Stop Us Now", "Hero", "Sly Fox", "Fried Chicken", "Black President"
While Untitled suffered from a muddled message and uninspiring beats (criticism often thrown Nas' way), there are enough great songs on the album to be one of Nas' better projects. Nas' rapping on "Queens Get the Money" alone is a reminder enough of why he's absolutely one of the greatest rappers of all time.
14. Hip Hop is Dead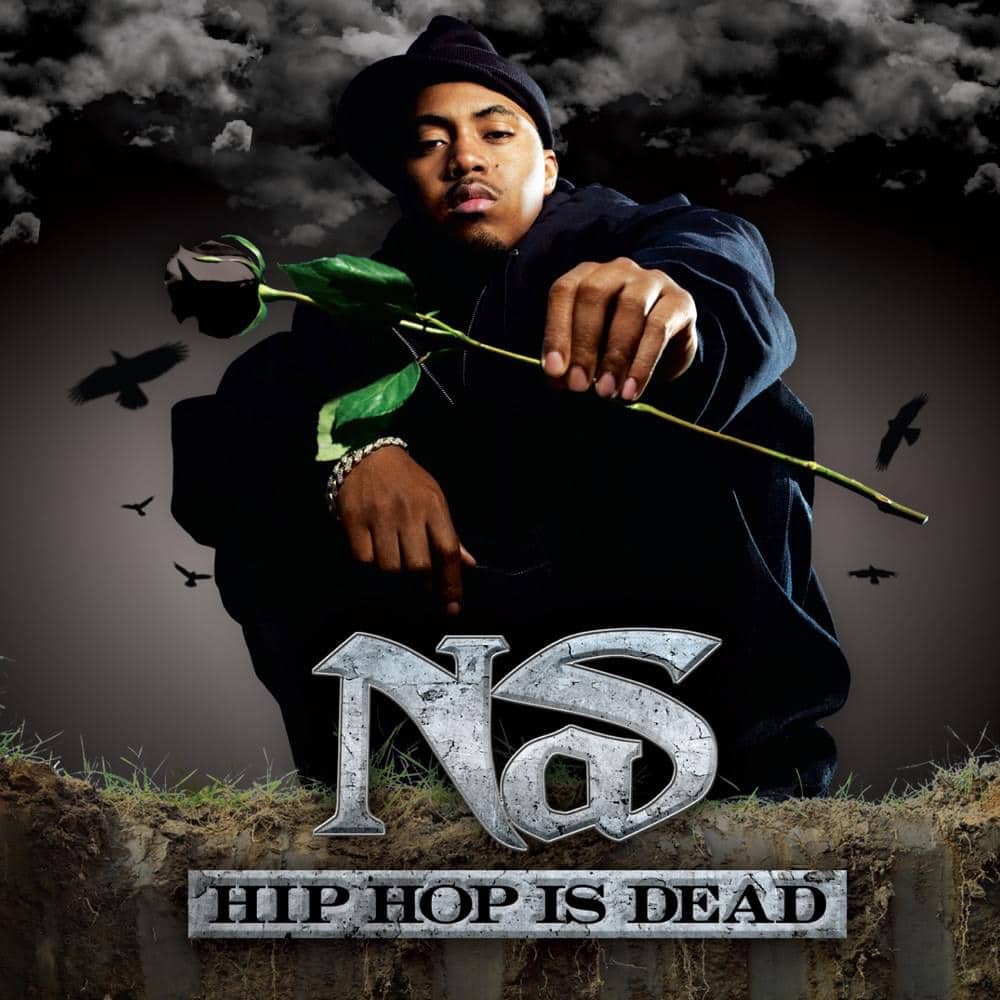 Released: December 19, 2006
Label: Def Jam, Columbia, The Jones Experience
Best songs on the album: "Money Over Bullshit", "Black Republican", "Still Dreaming", "Let There Be Light", "Can't Forget About You", "Hope"
Following the disappointment that was Street's Disciple, Nas regrouped two years for his first release under the Def Jam banner. Featuring an all-star guest list that included his former rival-turned-collaborator, Jay-Z, as well as Kanye, Snoop Dogg, The Game, as well as production from L.E.S., Scott Storch, will.i.am and Dr. Dre, Hip Hop is Dead turned out to be one of Nas' strongest releases to date, commercially and artistically.
13. I Am…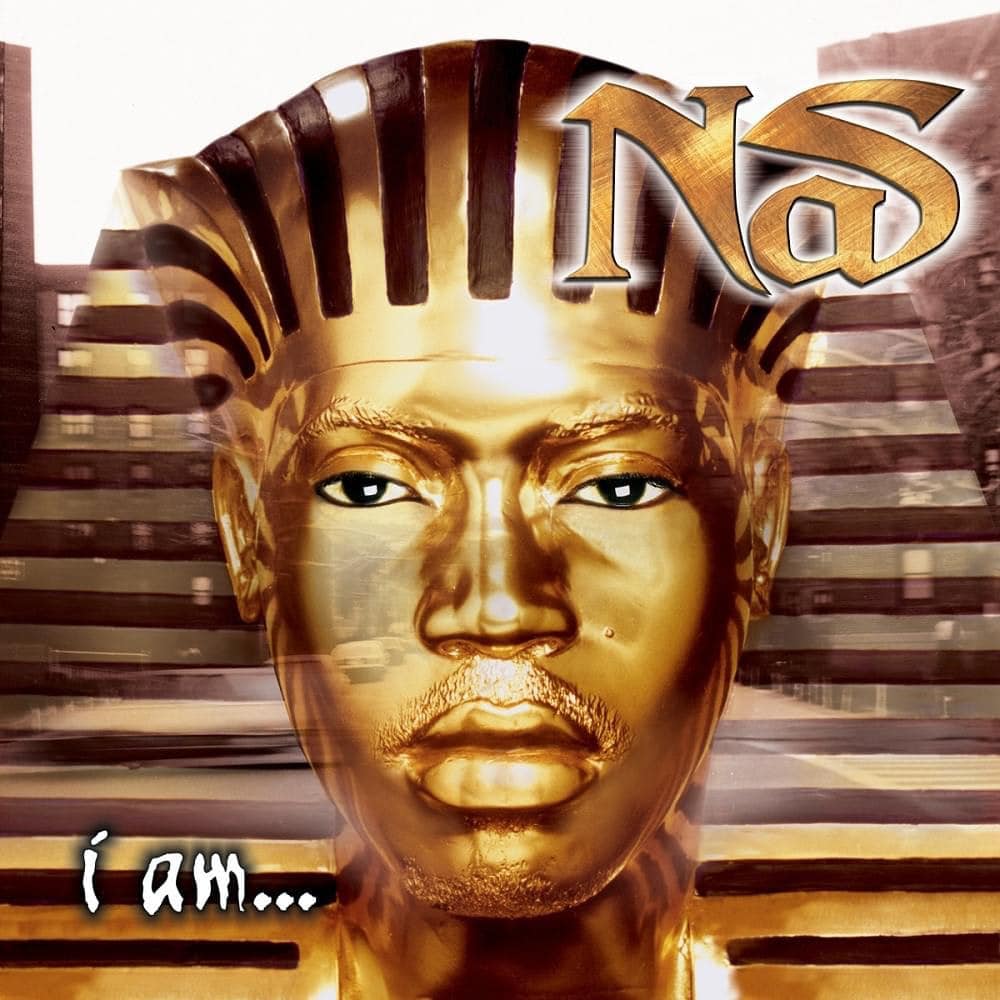 Released: April 6, 1999
Label: Columbia
Best songs on the album: "N.Y. State of Mind Pt. II", "Hate Me Now", "We Will Survive", "Nas Is Like", "Undying Love"
I Am… has aged really well over the years. While it received some hate back in the '90s and '00s from rap fans who wanted Nas to retread Illmatic, it features some of his best work to date, including the anthem "Hate Me Now" and "Nas Is Like", which is perhaps the best Nas-DJ Premier collaboration of all time. The album's closer, "Undying Love", also has some of the most vivid storytelling raps ever told.
12. Magic 2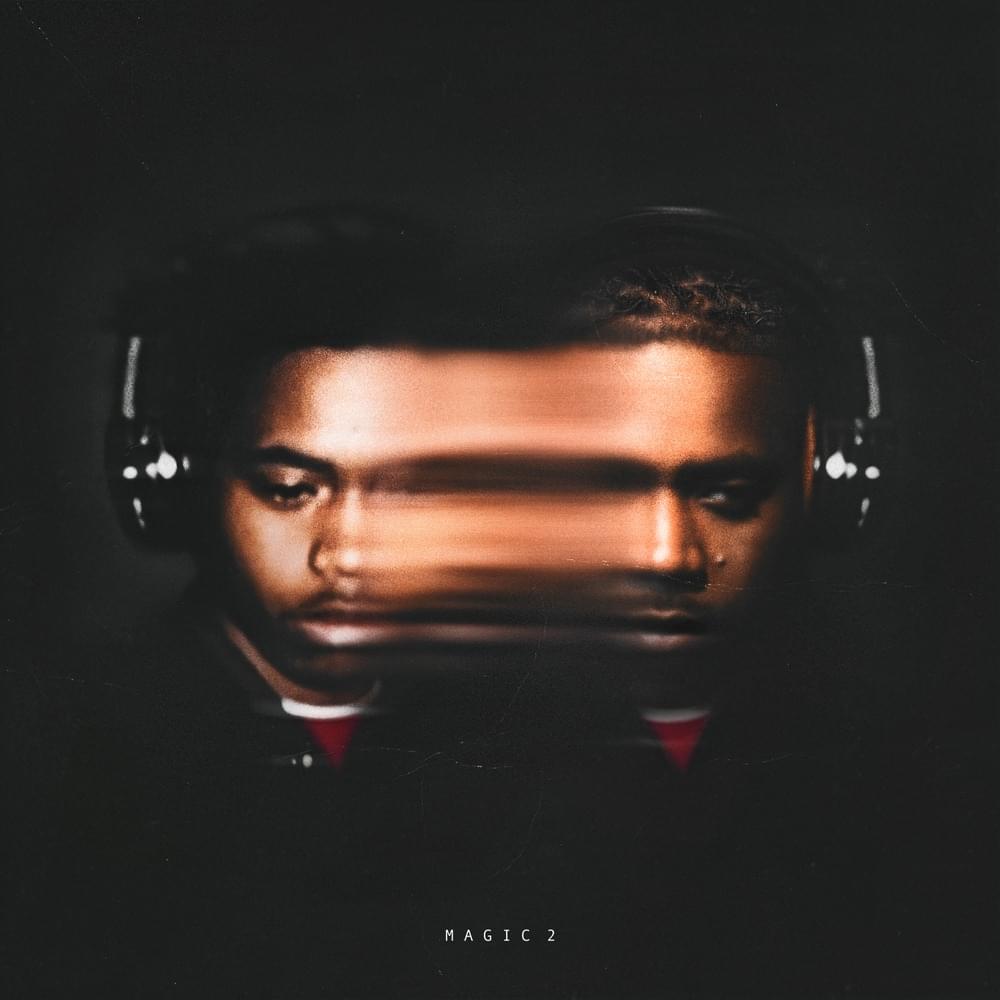 Released: July 21, 2023
Label: Mass Appeal
Best songs on the album: "Abracadabra", "Motion", "Bokeem Woodbine", "What This All Really Means"
Magic 2 marries the electrifying energy of his '90s work with fresh vibes, blending past glory with contemporary flavors. Highlights include the funk-driven "Abacadabra", and "Office Hours", whose soulful gospel influences hit home run. "What This All Really Means" serves as the album's philosophical center, encapsulating rap's place in the Black American narrative. Nas proves himself once again as an enduring hip hop titan, giving younger artists a run for their money in tracks like "Slow It Down" and "Pistols On Your Album Cover."
11. Distant Relatives (with Damian Marley)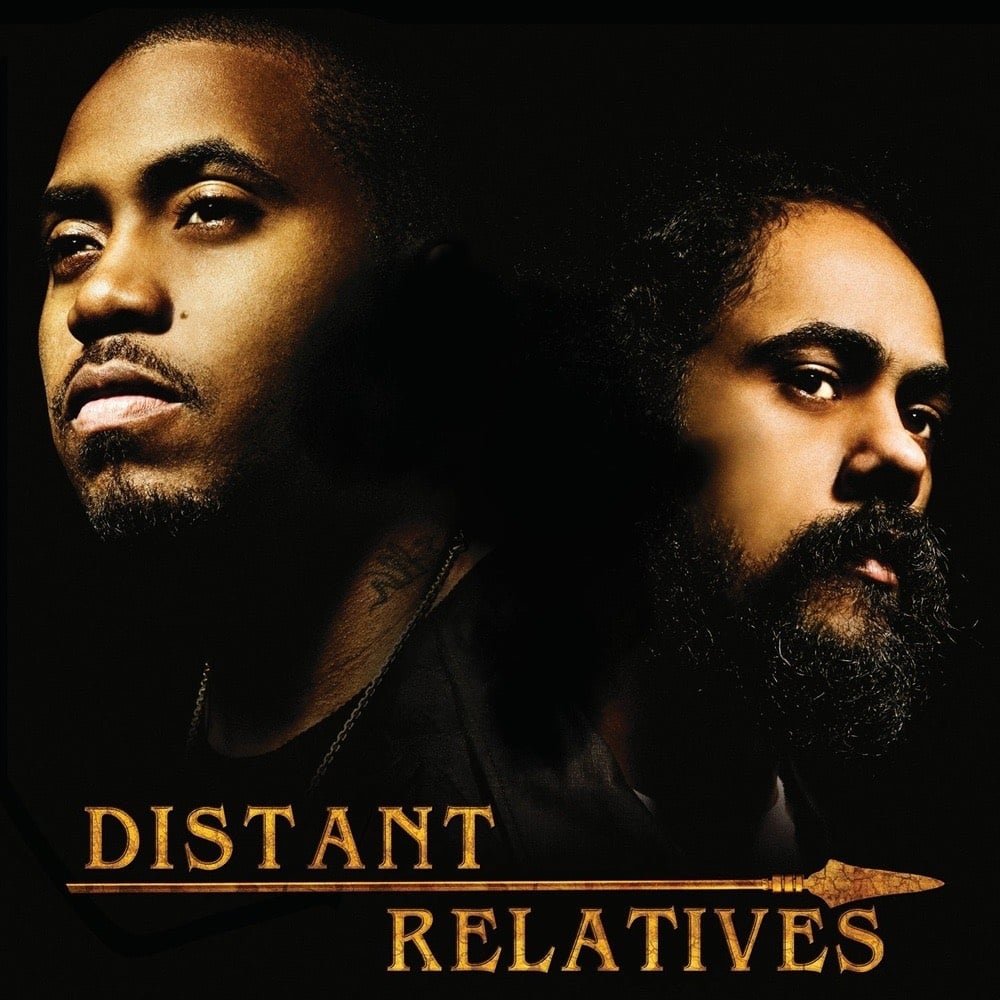 Released: May 18, 2010
Label: Def Jam, Universal Republic
Best songs on the album: "As We Enter", "Strong Will Continue", "Count Your Blessings"
The best thing about Nas linking up with Damian Marley for Distant Relatives is that you could tell how much working on the project revitalised him. Nas used this album as a testing ground for the themes that he would later explore on his 2012 magnum opus, Life Is Good.
10. King's Disease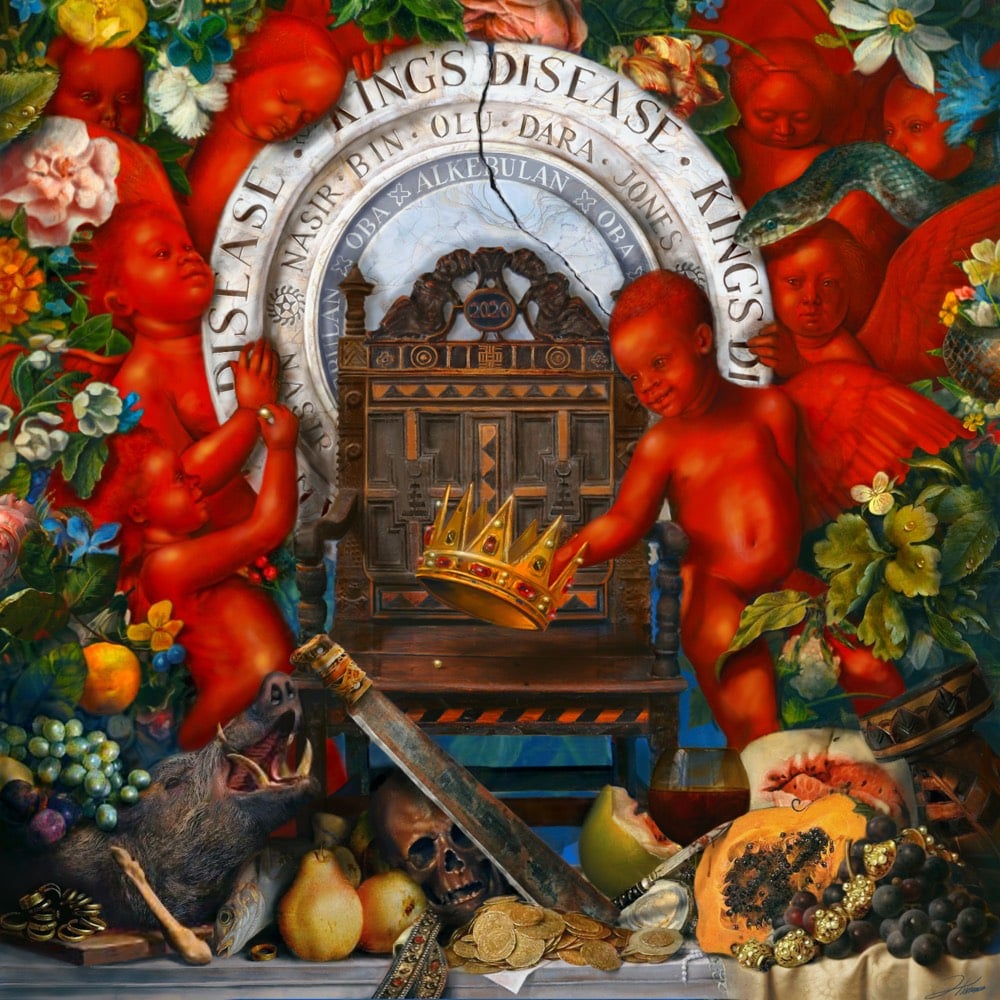 Released: August 21, 2020
Label: Mass Appeal
Best songs on the album: "King's Disease", "Car #85", "27 Summers", "Full Circle", "The Cure"
King's Disease was the first time Nas collaborated on a full-length project with just one producer. After decades of rap fans calling for a Nas x DJ Premier album or a Nas x RZA album, who would have known that it would be Hit-Boy who managed to secure the legend's attention for a whole project.
9. King's Disease II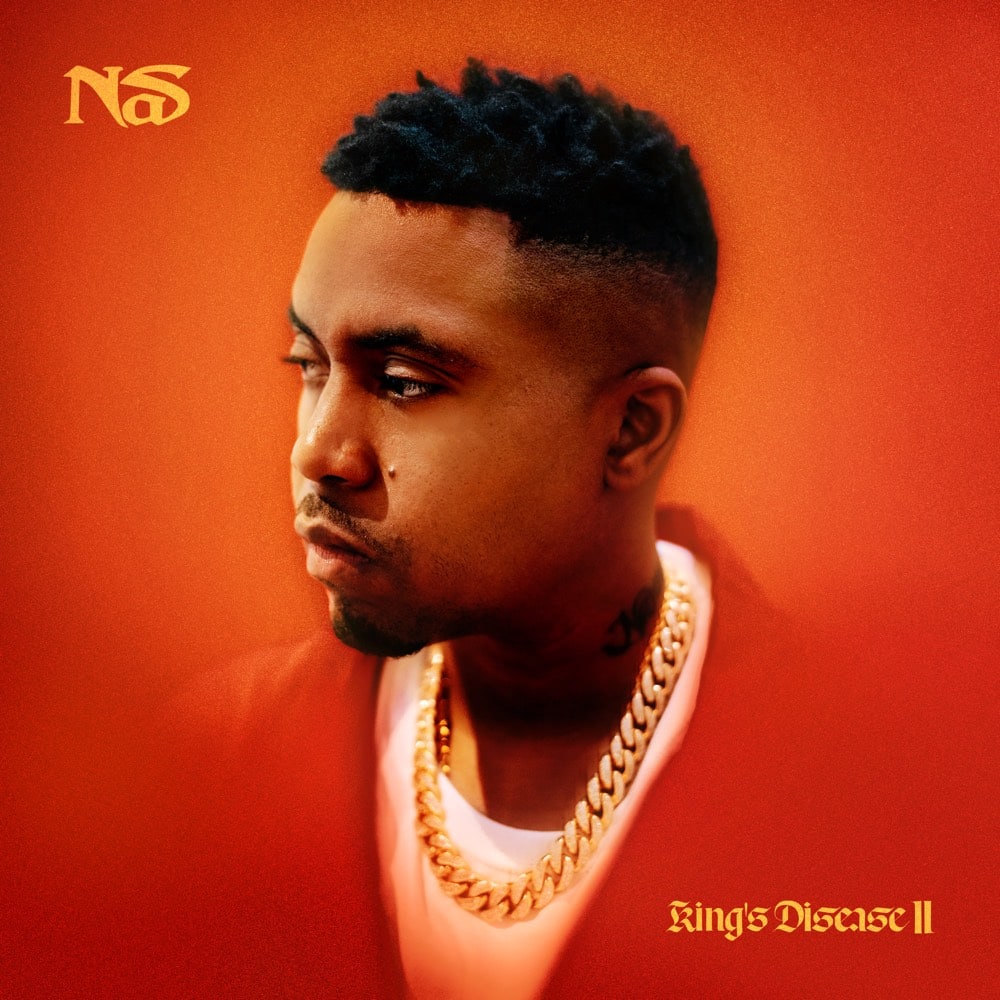 Released: August 6, 2021
Label: Mass Appeal, The Orchard
Best songs on the album: "Death Row East", "40 Side", "EPMD 2", "Nobody", "Brunch on Sundays"
Almost a year to the date since dropping the first King's Disease, Nas and Hit-Boy linked back up for the sequel. It was a blessing for Nas fans who were getting used to waiting years in between releases. King's Disease II proved that the first collaboration wasn't a fluke, and the Hit-Boy working relationship was amazing for Nas' productivity and lack of overthinking in the studio.
8. The Lost Tapes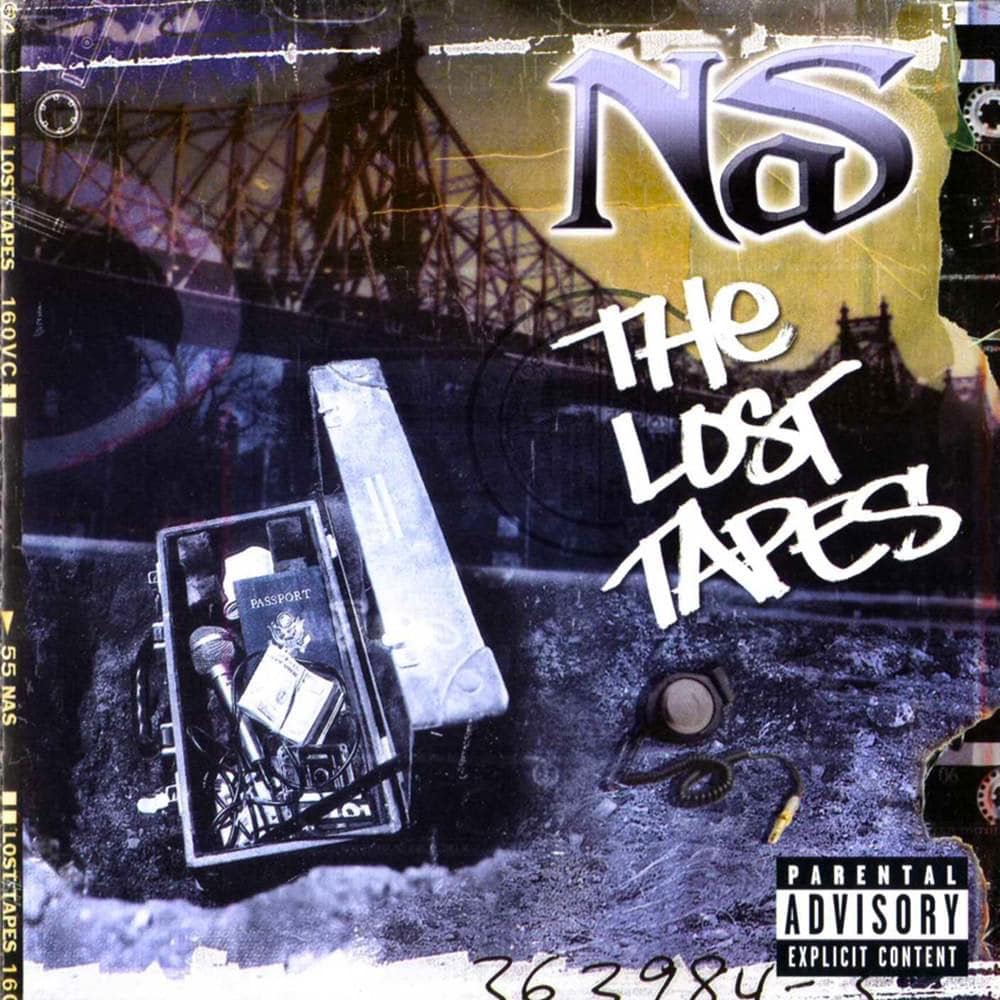 Released: September 23, 2002
Label: Columbia, Ill Will
Best songs on the album: "Doo Rags", "No Idea's Original", "Drunk by Myself", "Poppa Was a Playa"
In between dropping two classics, Stillmatic and God's Son, Nas had time to throw out a compilation album that turned into one of his most beloved projects to date. The beauty ofThe Lost Tapes was the simplicity of it – no hyped up ad campaign, no star-studded features list, no superstar producers – it was just Nas with a mic spitting incredible rhymes over dope beats.
7. Magic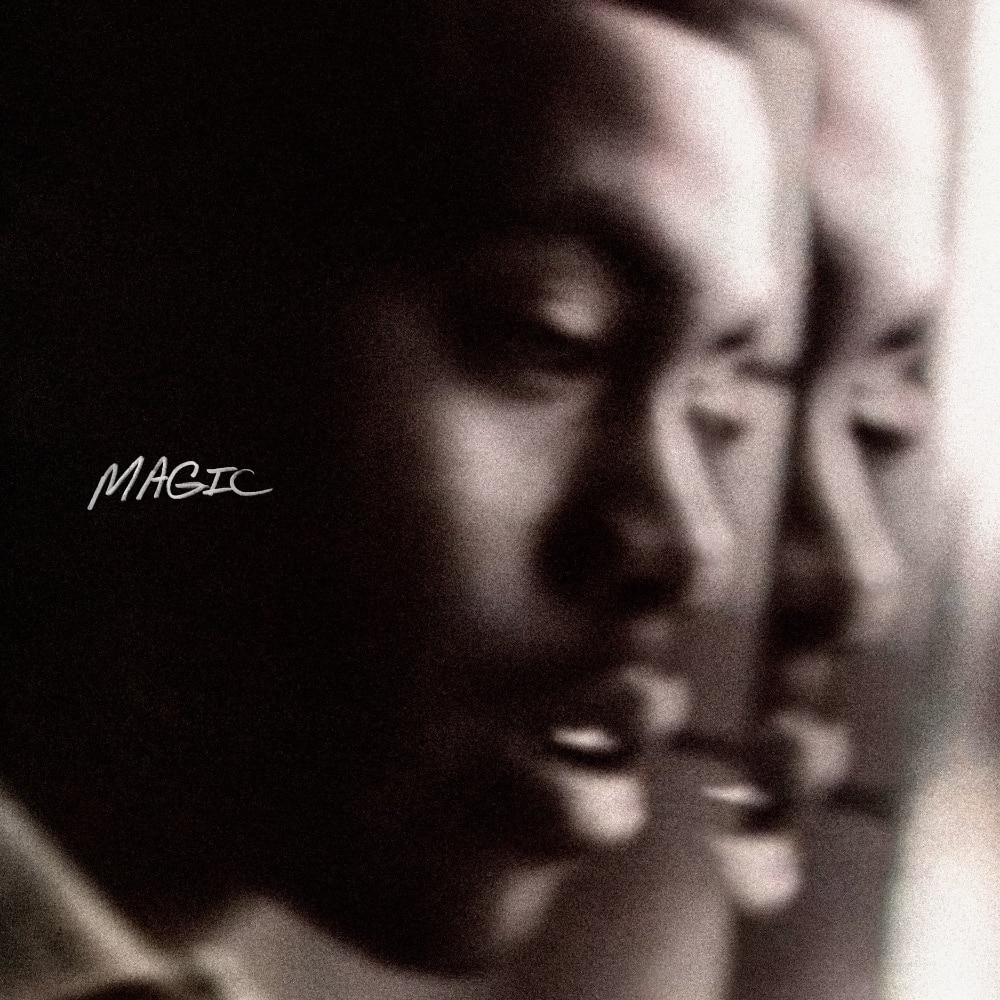 Released: December 24, 2021
Label: Mass Appeal
Best songs on the album: "Meet Joe Black", "Ugly", "40-16 Building", "Wu for the Children", "Wave Gods"
This might be recency bias playing up, but I truly feel like Magic is one of the best Nas albums of all time. Whether deliberately or not, everything about the album is a stark reminder of the magic (pun intended) that was Illmatic: the 9-track listing, the one guest verse, the DJ Premier connection, even the sepia-toned album cover is a throwback to Illmatic. The fact that Nas managed to drop an album this great, this deep in his career just proves that he's one of the best to ever do it.
6. King's Disease III
Released: November 11, 2022
Label: Mass Appeal
Best songs on the album: "Legit", "Thun", "30", "Once a Man, Twice a Child"
The king has done it once again. Almost a year to the day since he dropped his 9-track tease Magic where he told listeners that King Disease III was on the way, the legendary rapper stuck to his word and dropped it. Unlike the past albums of Nas' recent run, the album doesn't feature any guest appearances, it's just the Queensbridge spitter over smooth-but-gritty production. Both Nas and Hit-Boy are locked in and in prime mode right here, which is sort of unbelievable considering the rapper debuted 31 years again with his verse on "Live at the Barbeque."
5. Stillmatic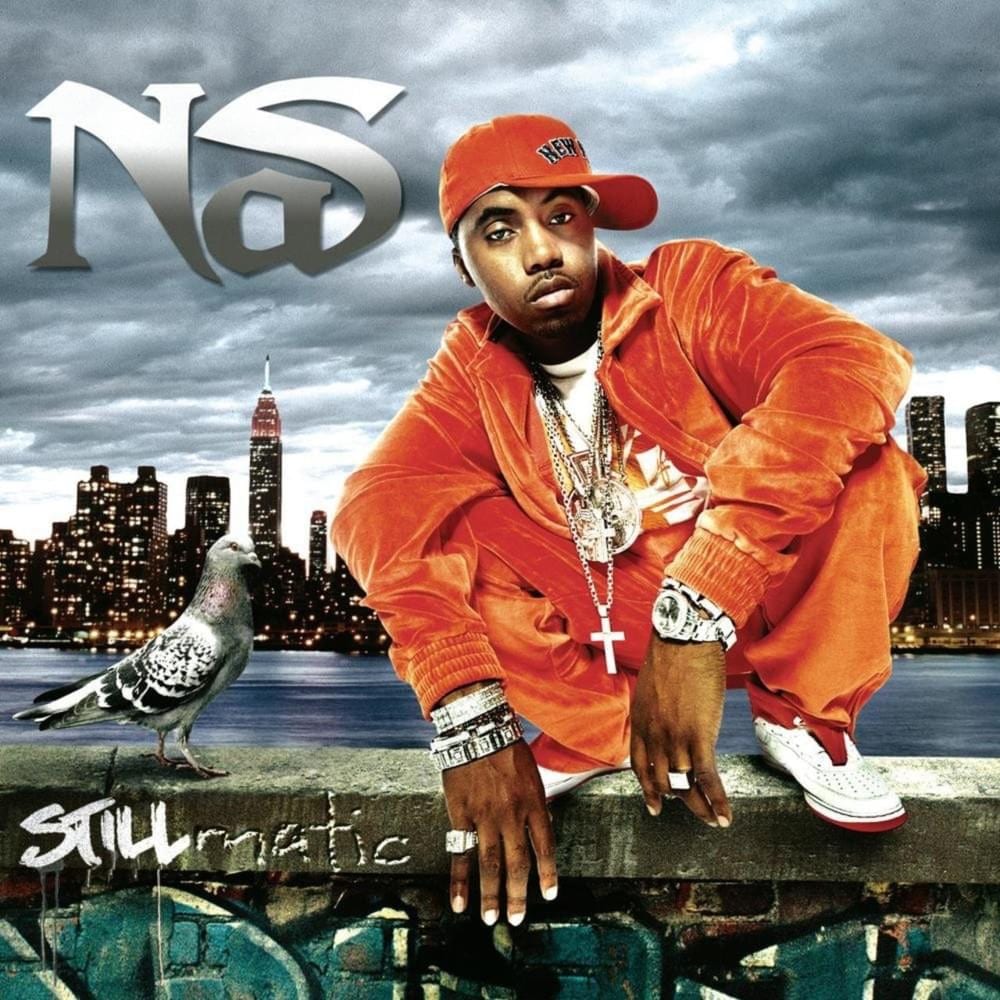 Released: December 18, 2001
Label: Columbia, Ill Will
Best songs on the album: "Stillmatic (The Intro)", "Ether", "You're da Man", "One Mic", "2nd Childhood"
The first of many Nas comebacks over his 30-year recording career. After receiving a trouncing from Jay-Z on "Takeover" that had New York thinking his career was over, Nas exploded back with "Ether" and the accompanying Stillmatic. The album showed that, not only was Nas' career very alive and kicking, he was taking back the King of New York crown.
4. God's Son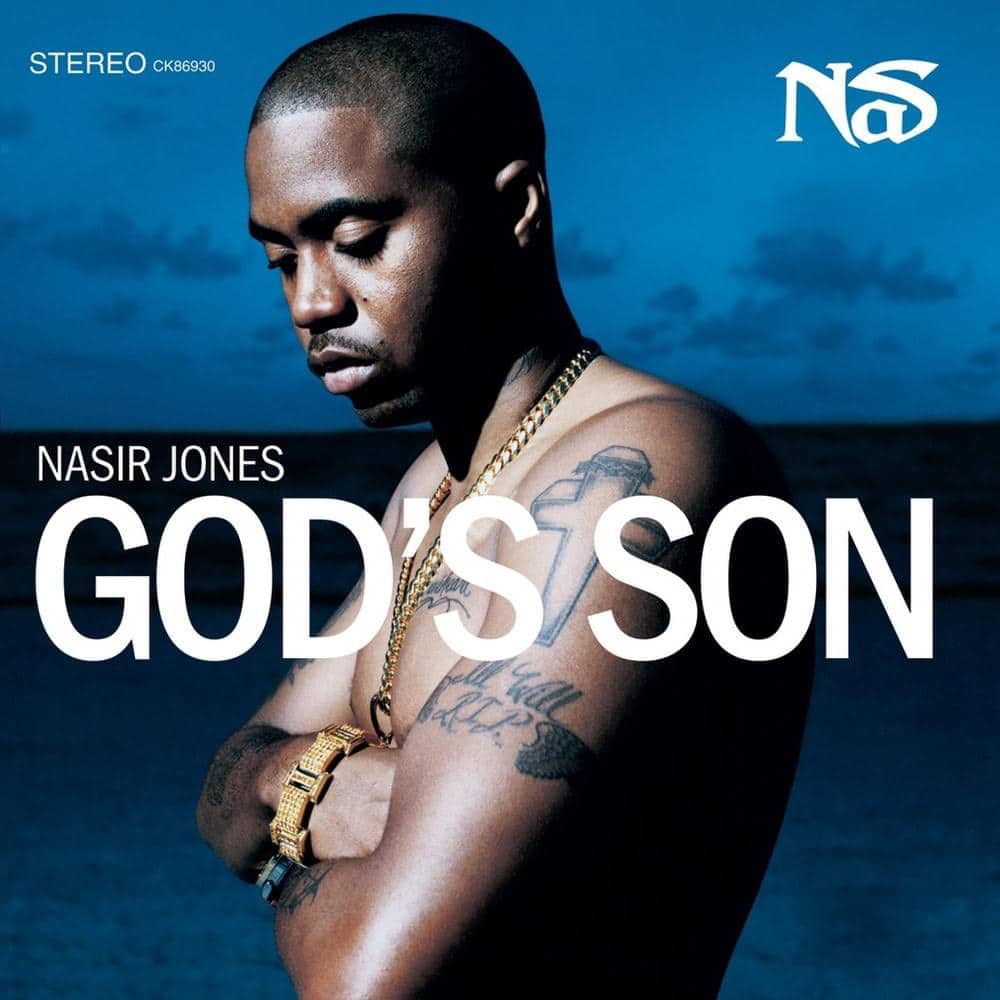 Released: December 13, 2002
Label: Columbia, Ill Will
Best songs on the album: "Get Down", "The Cross", "Made You Look", "Last Real Ni**a Alive", "Thugz Mansion (N.Y.)", "Dance"
Rejuvenated by the commercial and artistic success of Stillmatic, Nas came back a year later with another album that ranks at the top of his catalogue. "Get Down" is one of the best Nas intro songs ever, "Last Real Ni**a Alive" is him putting an epilogue on his epic beef with Jay-Z, and "Made You Look" is quite possibly the greatest Nas song of all time.
3. Life Is Good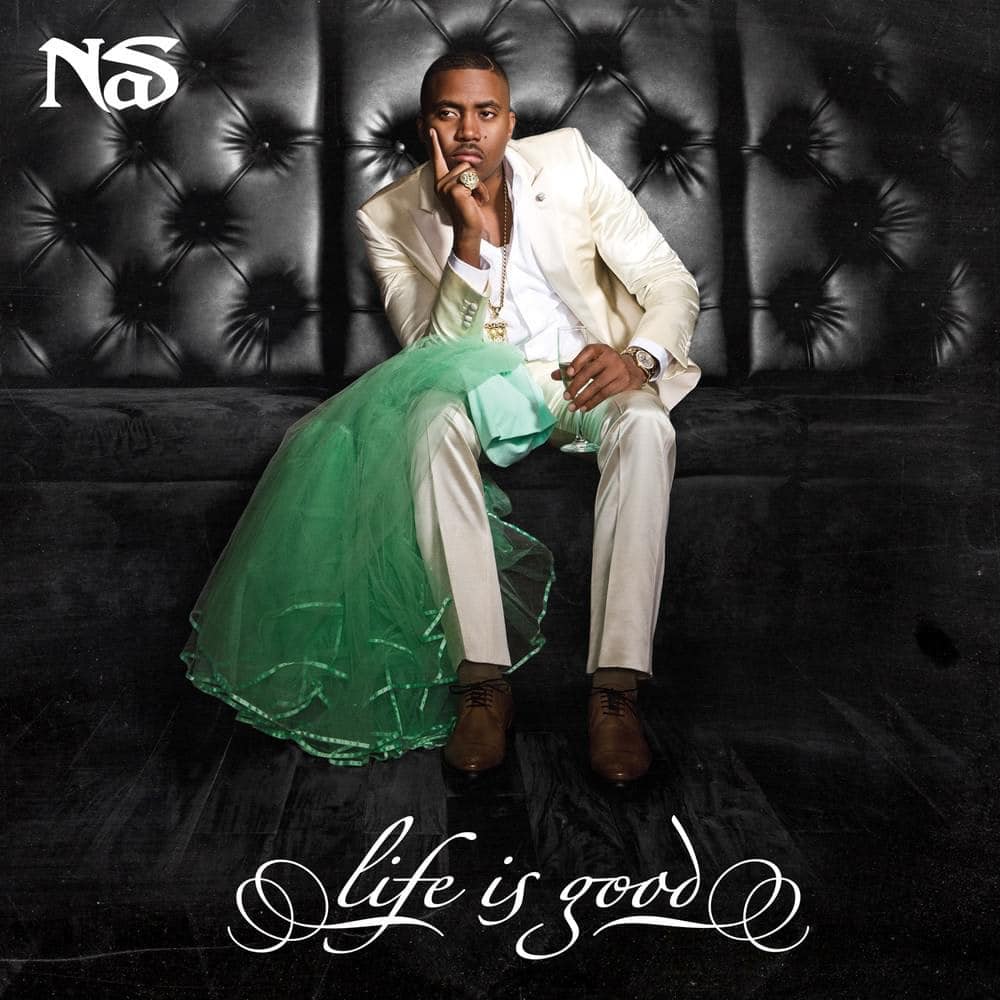 Released: July 13, 2012
Label: Def Jam
Best songs on the album: "No Introduction", "Loco-Motive", "A Queens Story", "Back When", "Stay", "Cherry Wine"
20 years since his verse on "Live at the Barbeque," Nas linked up with No I.D. and Salaam Remi for his best album since It Was Written. With a mix of nostalgia, love themes, and classic Nas boasts, Life Is Good was the perfect album by a rapper who accomplished everything there is to in a rap career, and is still hungry to move forward with his craft.
2. It Was Written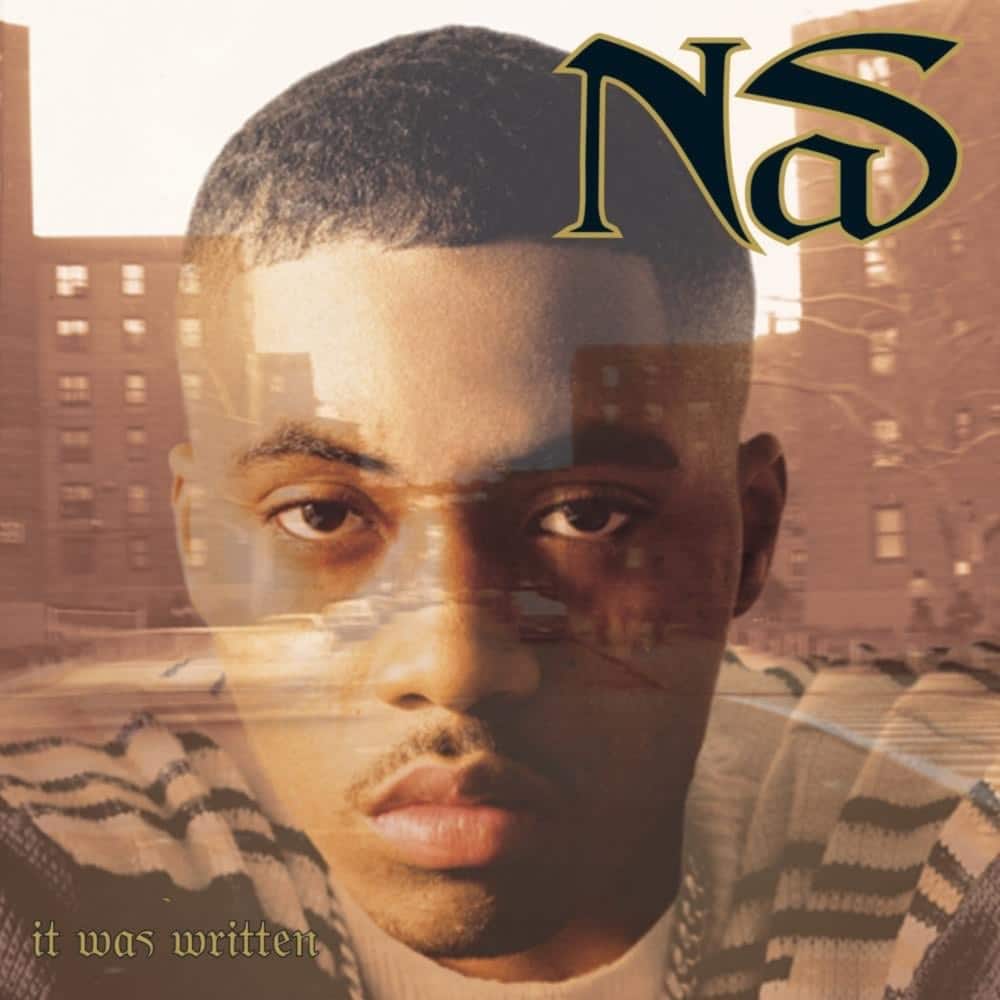 Released: July 2, 1996
Label: Columbia
Best songs on the album: "The Message", "Street Dreams", "I Gave You Power", "Affirmative Action", "The Set Up", "Live Ni**a Rap"
Out of all of Nas' albums, It Was Written is the one that has aged the best. While the difference between this album and his '94 debut must have been jarring for hip hop heads in 1996, there has been enough time that's gone by to allow it to be appreciated as its own project. Save for a couple of let-down tracks – "Nas Is Coming" and "Black Girl Lost" are the most glaring – It Was Written is a straight-up rap classic with a ton of replay value.
1. Illmatic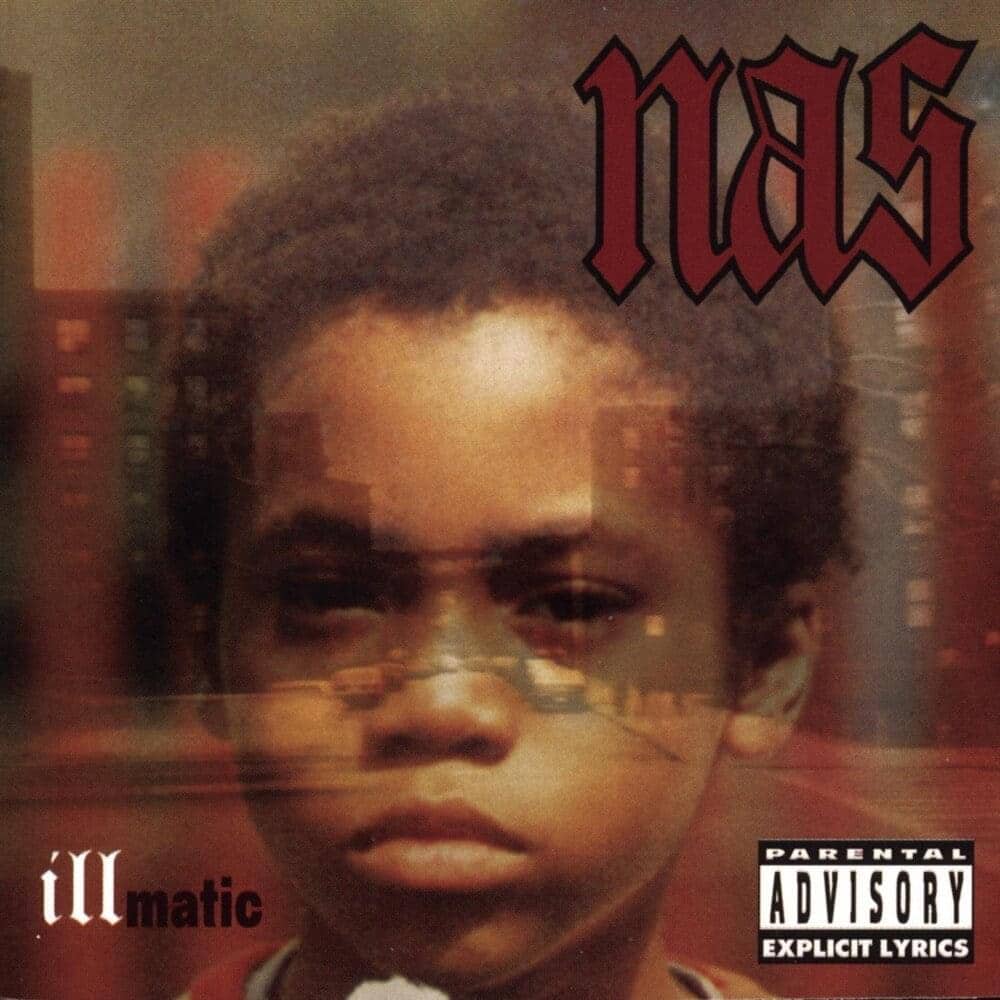 Released: April 19, 1994
Label: Columbia
Best songs on the album: "N.Y. State of Mind", "The World Is Yours", "Memory Lane (Sittin' in da Park)", "One Love", "It Ain't Hard to Tell"
There's no denying the impact Illmatic has had on the hip hop world. It is not only hailed as Nas' finest work but also reigns supreme as the quintessential rap album of the '90s, setting the gold standard for hip hop debuts and solidifying its place among the greatest albums of all time, transcending genres. With its gritty, authentic portrayal of life in New York City and Nas' unparalleled storytelling ability, Illmatic gave voice to a generation searching for meaning and identity. The album masterfully blends jazzy boom-bap production, intricate wordplay, and thought-provoking narratives, creating a timeless masterpiece that resonates with rap fans even today. In a world where music often feels fleeting, Illmatic's enduring legacy is a testament to its brilliance and the indelible mark it has left on hip hop culture.