As the birthplace of some of rap's most iconic names, the Windy City has continually served as a creative nexus for a diverse array of artists – from the soul-searching consciousness of Common, to the audacious genius of Kanye West, to the wordplay wizardry of Lupe Fiasco.
The music that sprouts from Chicago's fertile rap soil is as varied as the city itself, each album telling a unique story in its own distinct language. When you think of Chicago rap, it's easy to get lost in the jaw-dropping 808s of Chief Keef's Finally Rich , an album that shattered expectations and cemented Keef's place in the rap mainstream.
Meanwhile, Crucial Conflict's debut album The Final Tic , introduced an unconventional fusion of hip hop and country motifs, marking a unique divergence in Chicago's musical narrative. Twista's Adrenaline Rush embodies the Midwest's lyrical velocity, painting a vivid picture of life in the heartland, while Common's early masterpiece Resurrection continues to resonate with its timeless jazz-infused beats and conscious lyrics.
For some, the personal narratives and classic hip-hop and R&B vibes of Noname's Telefone evoke an emotive journey through the Chicago night, while Kanye's groundbreaking sophomore Late Registration offers a more mainstream, yet provocative exploration of societal issues. Lupe's Tetsuo & Youth reminds us of the power of creative autonomy in the face of industry adversities, a sentiment echoed in the alternative rap renaissance spurred by Common's Like Water for Chocolate .
So let's get into it. From Kanye's culturally impactful debut The College Dropout to Saba's deeply introspective Care for Me , here are the top 25 best Chicago rap albums of all time.
25. Twista — Kamikaze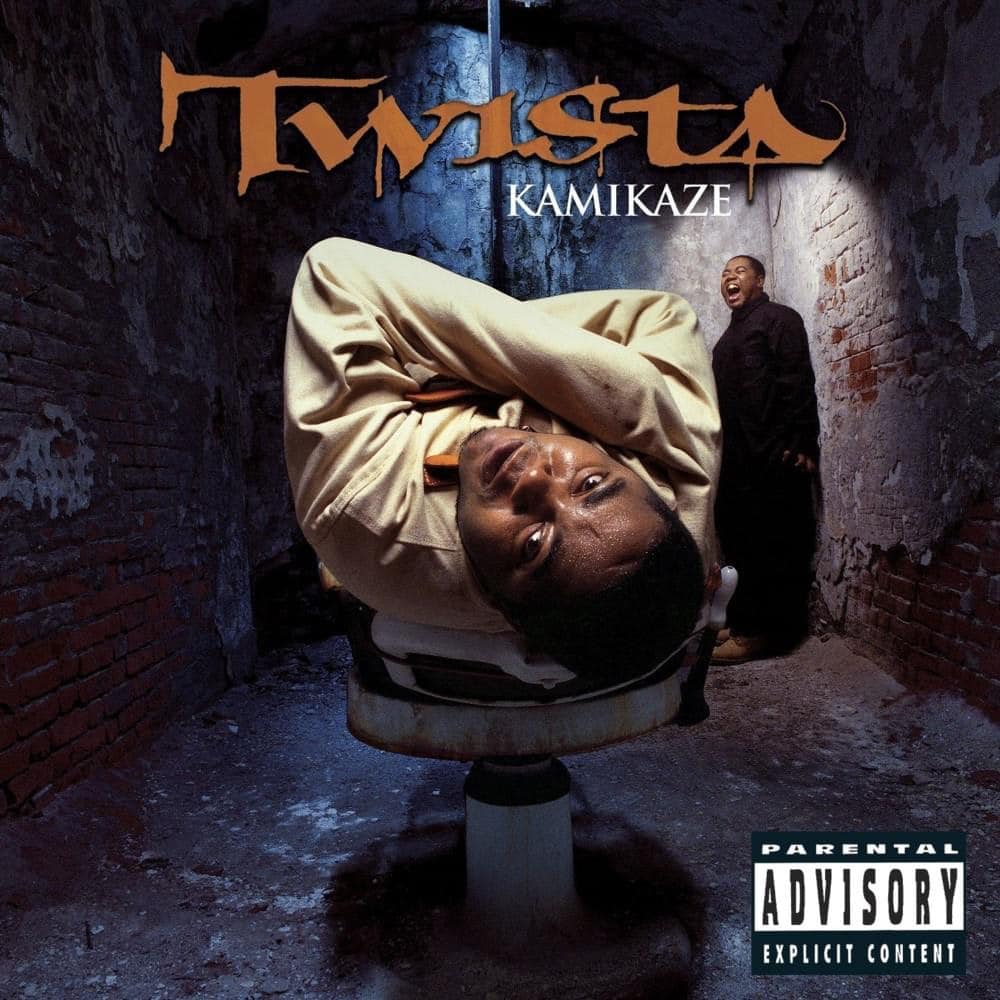 Released: January 27, 2004
Label: Atlantic
Despite delays and initial false starts, Twista's Kamikaze turned up as a satisfying testament to the richness of Chicago's rap landscape. Aided by Kanye West's stellar production, the album's lead single "Slow Jamz" struck a chord with the mainstream as swift as Twista's lyrical prowess. Songs like "Still Feels So Good" and "So Sexy" showcased the Chicago MC's ability to balance speed with depth, while introspective tracks like "Hope" and "Sunshine" broadened the album's spectrum. Kamikaze perfectly encapsulates Twista's appeal; his stunning technique and skilled storytelling keep the audience waiting patiently for his infrequent but exceptional releases.
24. Chance the Rapper — Acid Rap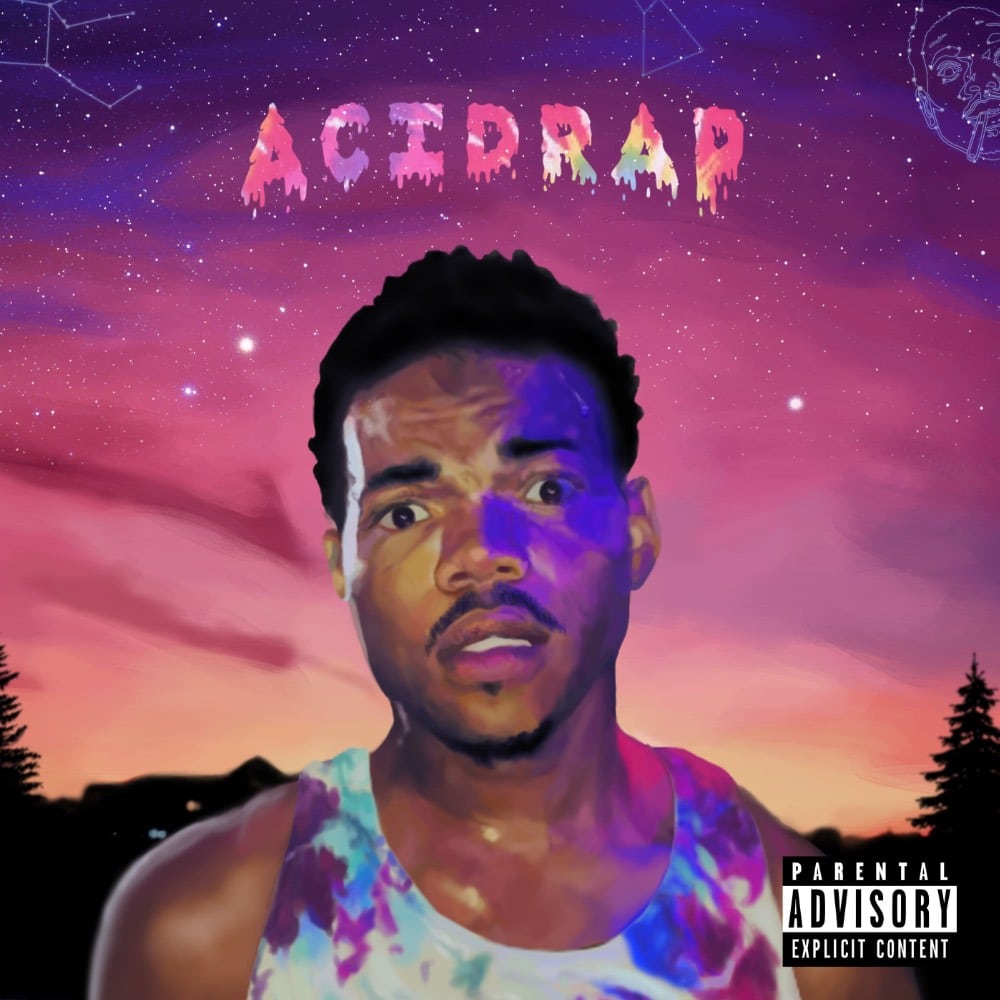 Released: April 30, 2013
Label: N/A
A psychedelic, joyous journey, Chance the Rapper's Acid Rap is a significant evolution from his debut mixtape. With influences ranging from gospel to jazz and soul, Chance's unique sound and charismatic presence are complemented by clear, creative production. The album effortlessly balances light-hearted tracks like "Favorite Song" and "Cocoa Butter Kisses" with deep, introspective verses about substances, paranoia, and loss. Guest appearances further amplify the mixtape's dynamic nature. Acid Rap captures Chance at a crucial moment, offering a peek into his world filled with hooks, positivity, and unflinching honesty.
23. Da Brat — Funkdafied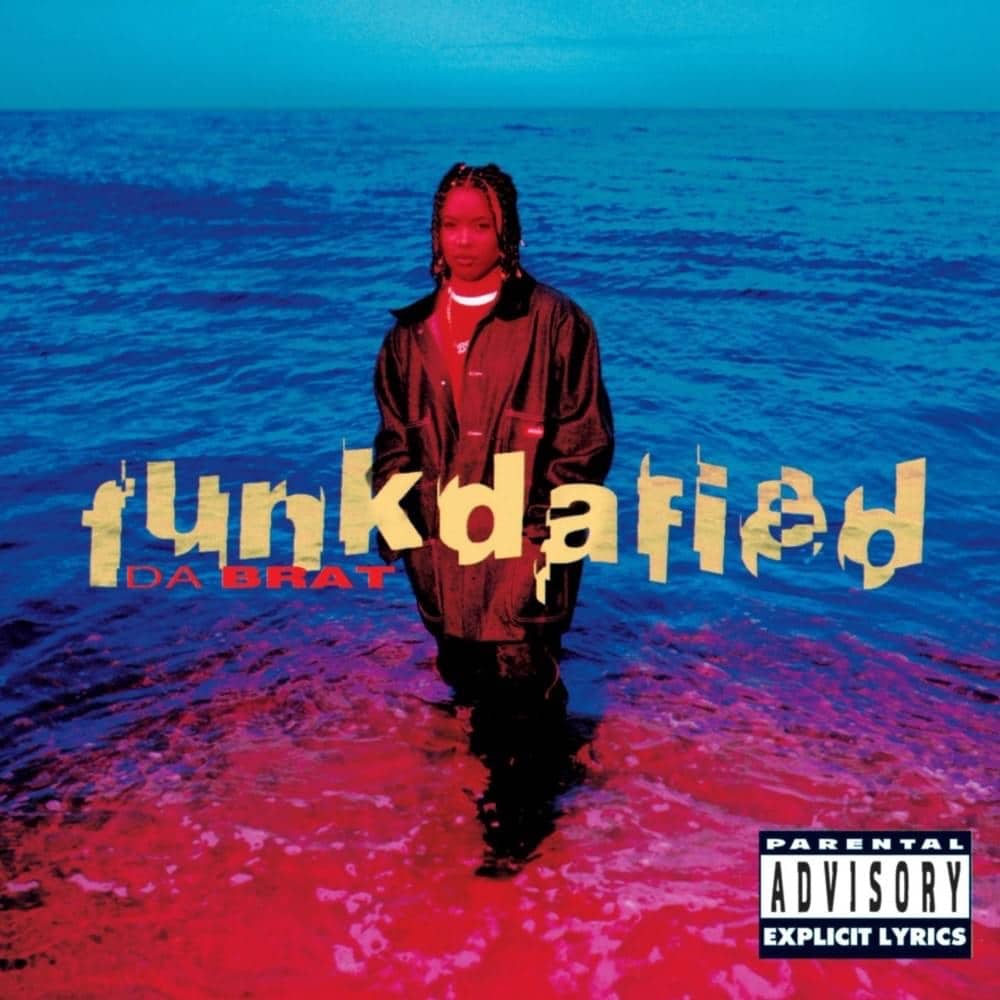 Released: June 28, 1994
Label: So So Def, Columbia Records, Sony Music
Funkdafied is an audacious debut from Da Brat, boldly marking her territory in the predominantly male-dominated rap scene. Even though the album reveals a heavy influence from Snoop Doggy Dogg and G-funk vibes, there's a spirit and resilience that's uniquely Da Brat's. Her compelling personality is clear through assertive tracks like "Da Shit Ya Can't Fuc Wit," "Fire It Up," and "Give It 2 You." The title track, a laid-back party jam, solidifies her image as a fearless, weed-smoking lyrical maven. Despite her budding style, Funkdafied showcased Da Brat's potential, setting her up as a major name in the '90s rap landscape.
22. Rhymefest — Blue Collar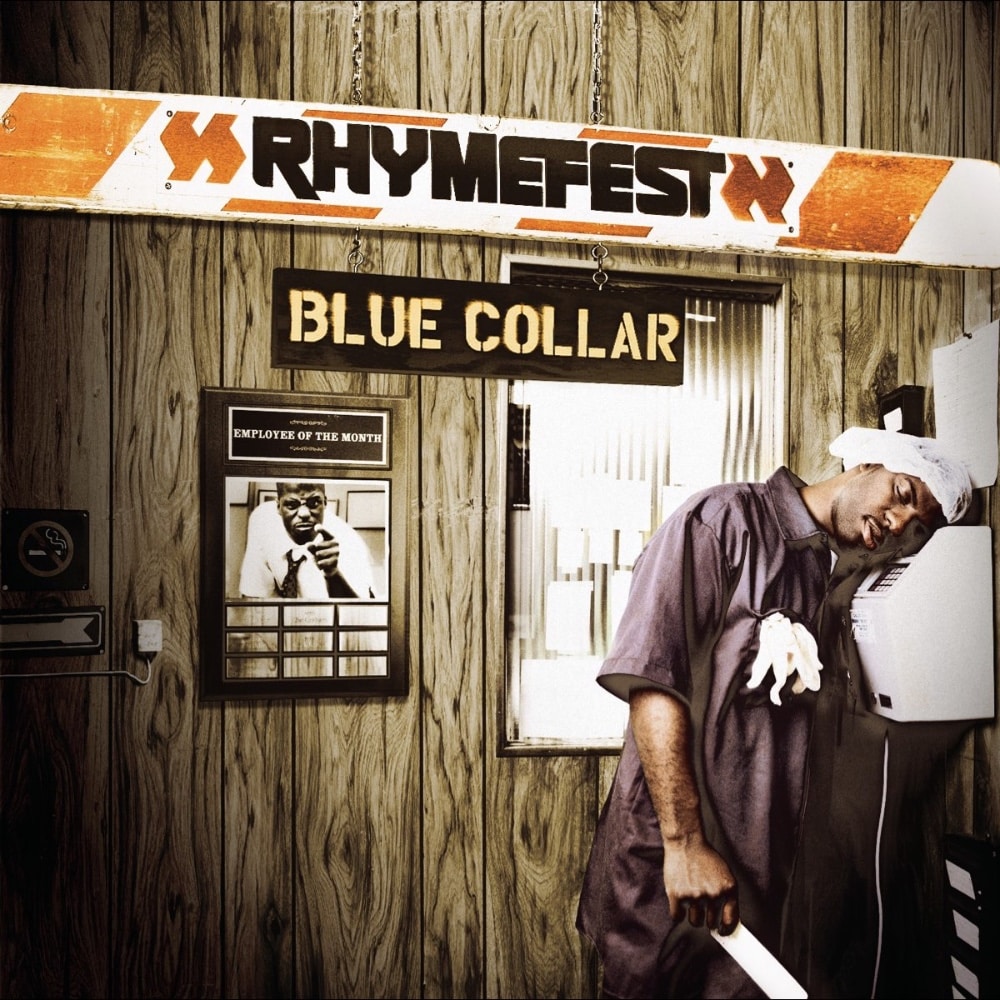 Released: July 11, 2006
Label: J Records, Allido Records
Blue Collar , Rhymefest's debut album, is a nod to the everyday grind. Known for his Grammy-winning contribution to Kanye West's "Jesus Walks," Rhymefest keeps it real here, showcasing the trials of a working-class artist. His bars echo the wisdom of the streets, merging humor with humility and resonating with those who know the struggle of making ends meet. Yet, despite its grounded nature, the album isn't devoid of ambition or swagger. Production by top-tier names like Mark Ronson, Just Blaze, and Kanye West infuses the tracks with palpable vibrancy, while Rhymefest's introspective lyricism underlines the raw reality of life.
21. Juice Wrld — Goodbye & Good Riddance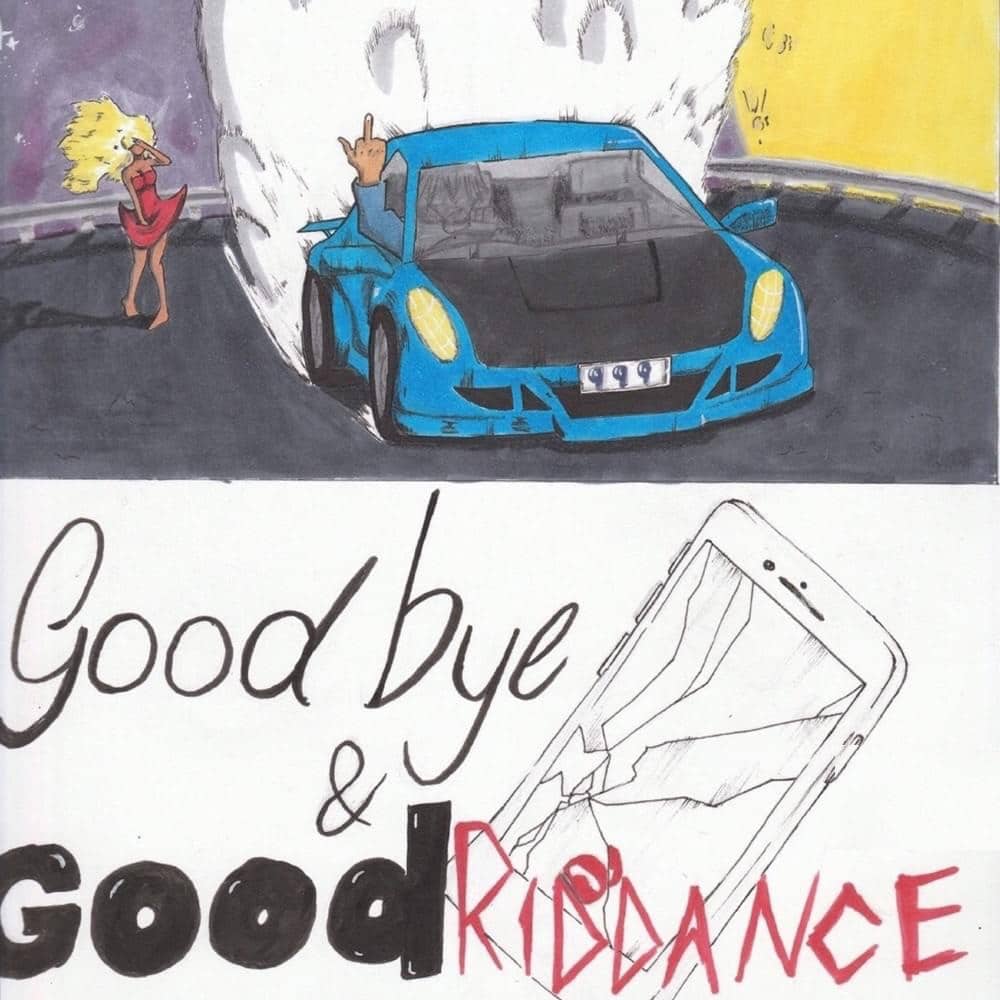 Released: May 23, 2018
Label: Grade A, Interscope
Goodbye & Good Riddance is a turbulent emotional journey through the heartbreaks of a 19-year-old artist. Juice WRLD takes listeners on an unapologetic trip into the depths of his post-breakup substance-fueled reality. The album's arc is reflective, bouncing from frustration to vulnerability and numbness. It's a confessional narrative rather than a guide, the raw energy channelled into songs like "Used To" revealing a potential for poetic lyricism. Juice's sonic experimentation combined with introspective verses paint a picture of the angst-ridden youth, and while the project's themes can be concerning, they also provide a lens into his troubled psyche.
20. Do or Die — Picture This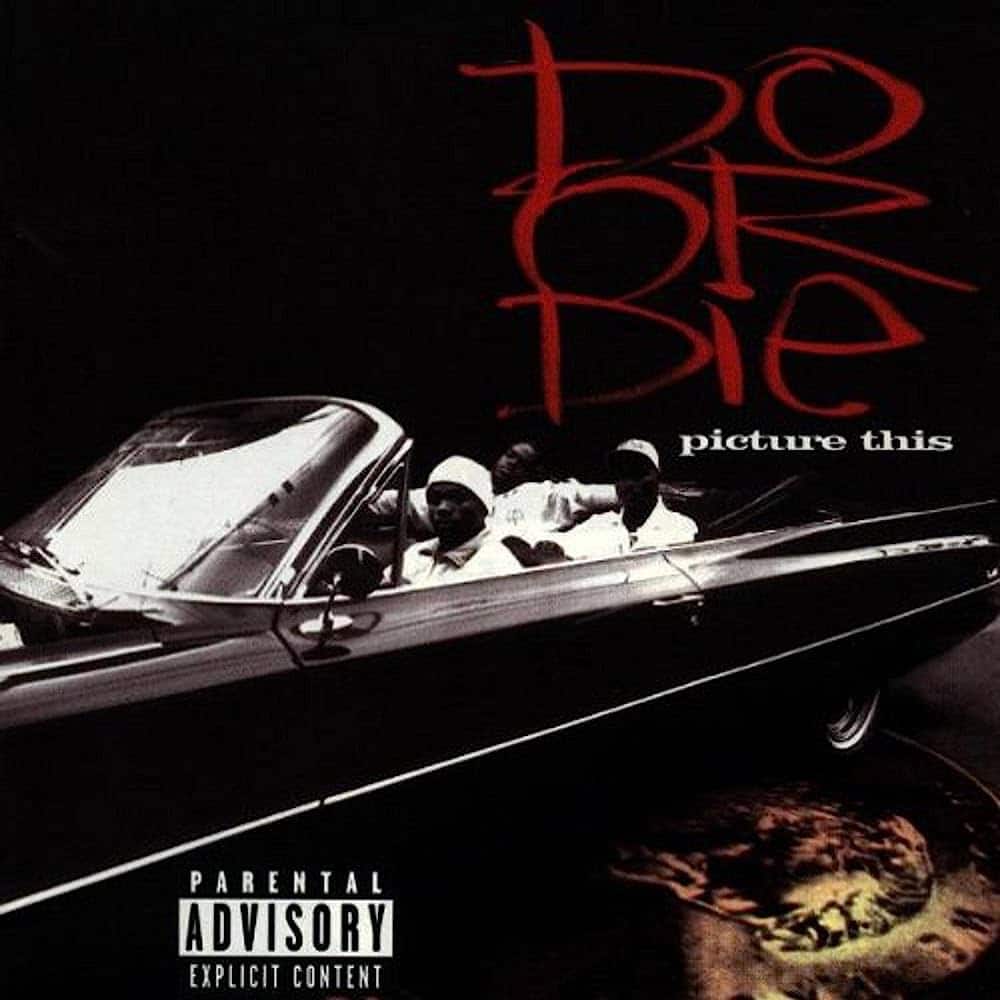 Released: September 3, 1996
Label: Rap-A-Lot Records
Do or Die's Picture This is an often overlooked gem in the 90s hip-hop pantheon. The Chicago trio's debut bears melodic and thematic similarities to Bone Thugs-N-Harmony, blending rapid-fire lyrical delivery with a melodious approach. The group skillfully navigates through gangsta rap themes with a signature style that's distinctive and highly rhythmic. Picture This also serves as the launchpad for Twista's career, whose tongue-twisting verses further energize the album. The beats, while West Coast inspired, have a Midwest flavor and a darker edge, making the album perfect for a leisurely drive. Picture This may not have gotten the recognition it deserved back in the day, but it remains an integral part of Chicago hip hop history.
19. Vic Mensa — Innanetape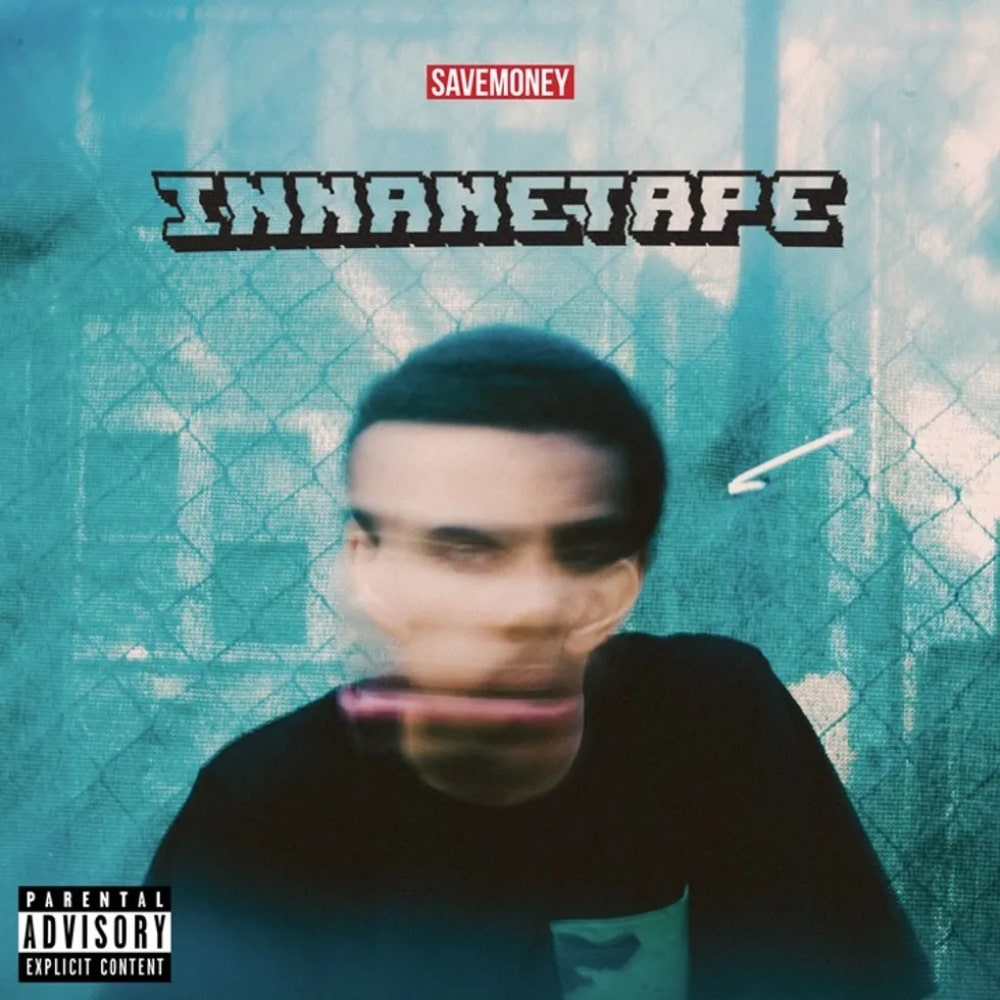 Released: September 30, 2013
Label: Closed Sessions
As a portrait of the Internet era's influence on hip hop, Vic Mensa's Innanetape is a masterful sonic manifestation of the digital age's intensity and randomness. Its frenetic pace mirrors the fast-moving world of hashtags and direct messages, while its diverse subject matter echoes our bloated cultural tastes. As an artist, Mensa bridges the gap between tradition and innovation, exemplified in the audacious opening track, "Welcome To INNANET." From the oddball blend of Pharcyde and Eminem influences in "Tweakin," to the institutional critique of "Time is Money," to introspective gems like "Holy Holy" and "Fear & Doubt," Mensa uses the album to balance his commentary with his personal experiences, leaving the listener simultaneously entertained and introspective.
18. Mick Jenkins — The Waters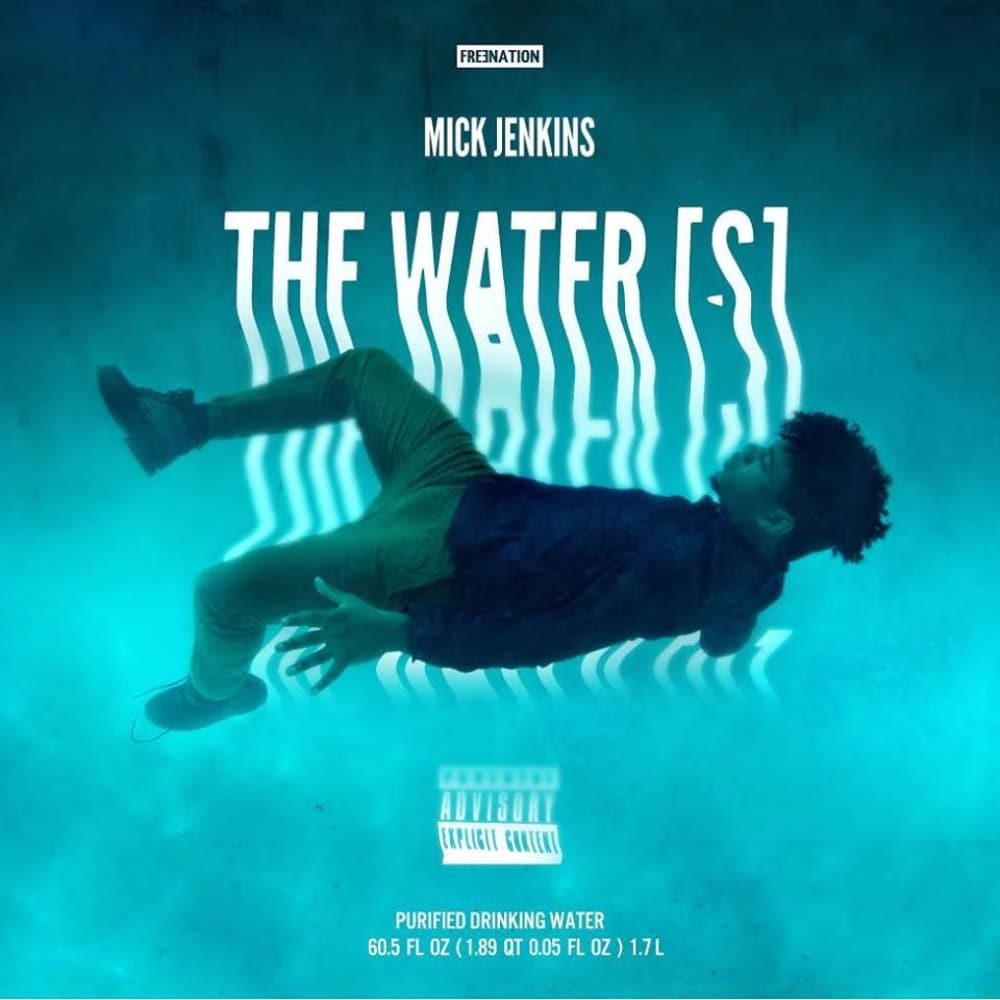 Released: August 12, 2014
Label: Cinematic Music Group
In The Waters , Mick Jenkins cultivates a striking blend of the moralistic and the self-aware, creating a project that provokes thought and conversation. The fluidity of the album is mirrored in its languid beats and Jenkins' booming baritone, demanding multiple listens for full appreciation. Acknowledging both personal struggles and systemic issues, the album serves as a complex commentary on societal ills, personal growth, and introspection. With emotionally charged tracks like "Vibe" and "Black Sheep," Jenkins doesn't shy away from sharing his vulnerabilities, while "Martyrs" and "Jerome" offer unflinching critiques on senseless violence and bravado. Through its breadth of themes and Jenkins' eloquent lyricism, The Waters stands out as an impactful, timeless exploration of contemporary life.
17. Lil Herb — Welcome to Fazoland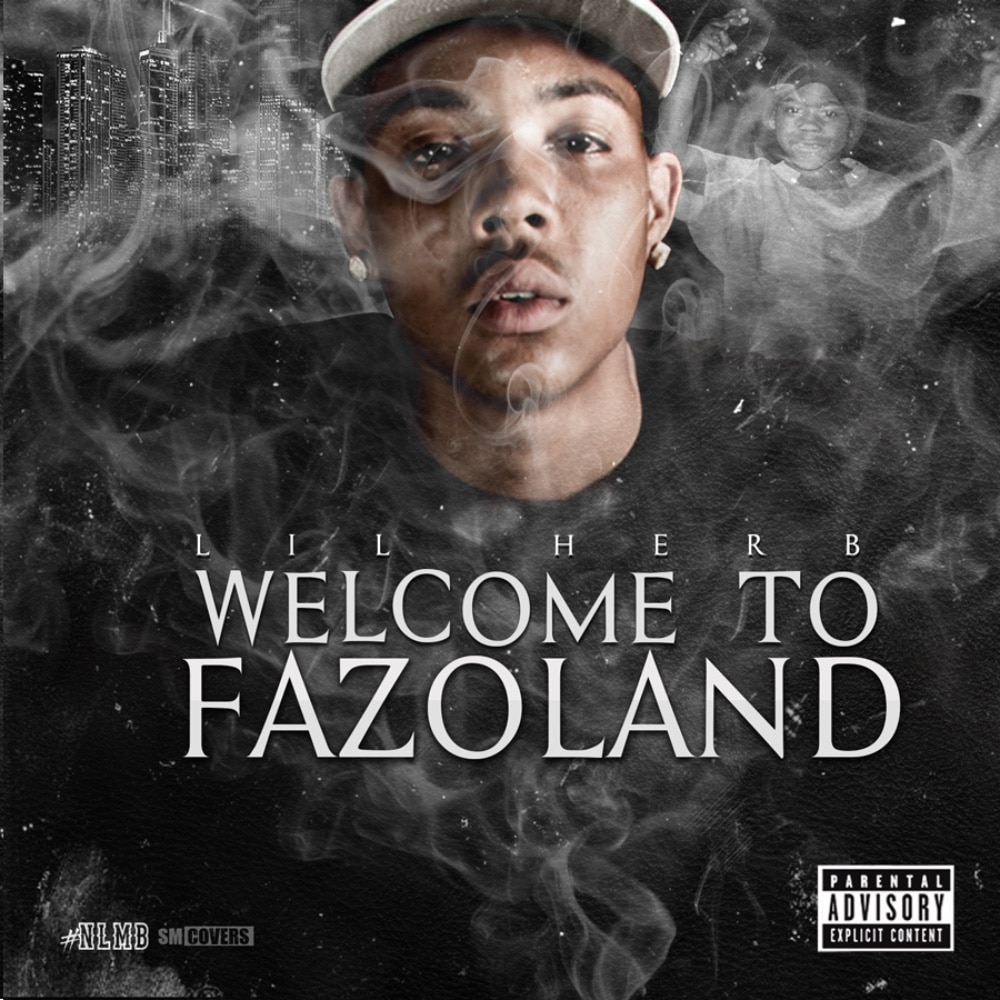 Released: February 17, 2014
Label: Machine Entertainment Group
Filling the vacuum left by drill scene graduates like Chief Keef and Lil Durk, Lil Herb introduced a more lyrically intense version of the sub-genre on his 2014 mixtape Welcome to Fazoland . Herb's relentless, freight-train-like flow meshes well with the tape's hard-edged drill beats and soulful production. Besides his distinct rap style, Herb's ability to incorporate elements from both drill and soul-trap adds a layer of depth to the tape. Keeping it local, Herb features a host of local drill stars to add to the mixtape's authentic Chicago vibe. Welcome to Fazoland signifies a turning point in drill music, showing both Lil Herb's promise and the potential for the genre's evolution.
16. Chief Keef — Finally Rich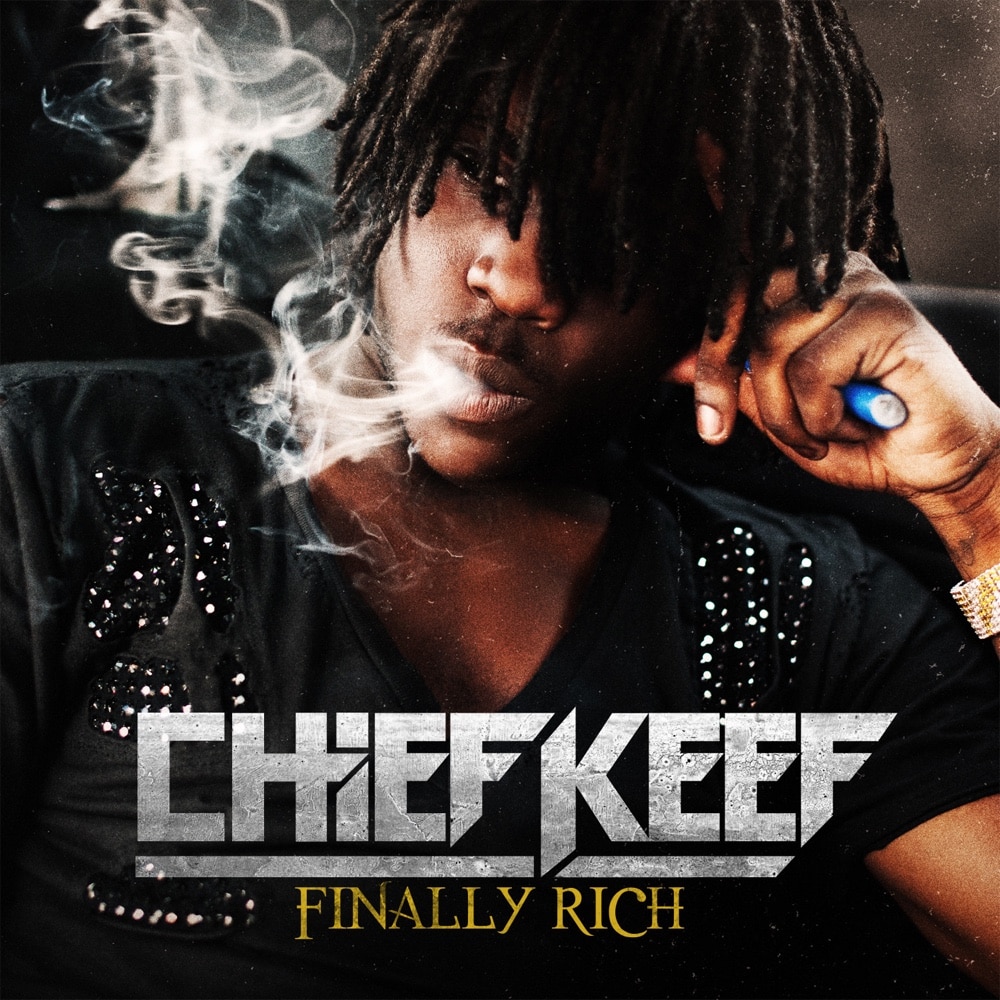 Released: December 18, 2012
Label: Interscope, Glory Boyz
2012 saw Chief Keef shatter expectations with his Interscope debut, Finally Rich , a resolute testament to his artistic vision, unfettered by mainstream compromises. Keef's unembellished lyrical approach, often misjudged as simplistic, is in truth a deliberate strategy to connect directly with his audience. This album marks a departure from the stark reality of his earlier work, transitioning to a celebration of his newfound fame and fortune. From the anthemic "Love Sosa" to the intoxicating "Hate Bein' Sober", Keef's gritty vocal performances and innovative pop-rap blend made Finally Rich a cultural touchstone, all while maintaining his distinct identity within mainstream rap.
15. Crucial Conflict — The Final Tic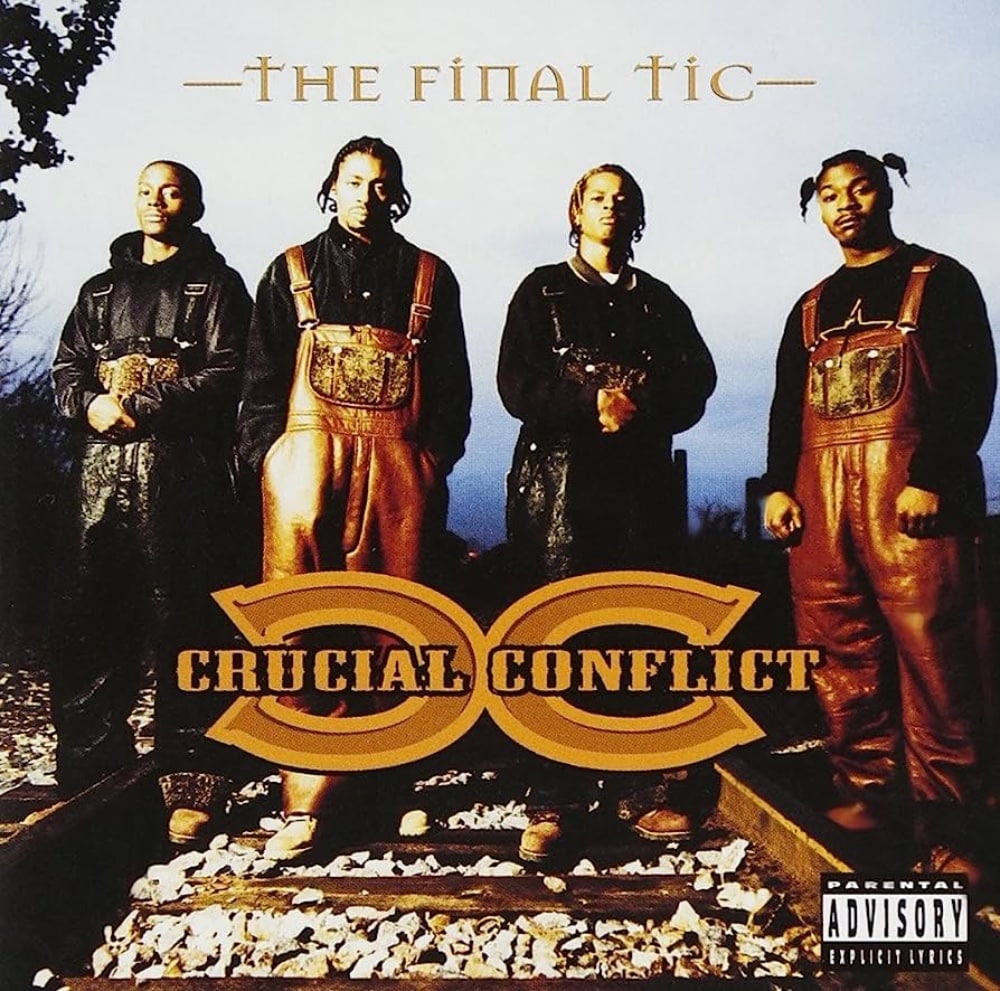 Released: July 2, 1996
Label: Pallas Records, Universal
Crucial Conflict brought a novel flavor to Chicago's hip-hop landscape with their debut album, The Final Tic . This collective created a unique musical blend they dubbed as "Rodeo" or "Snappin" – their own brand of rhythmic hardcore rap. The album is best known for its hit single "Hay", a funky, catchy track that showcases their skill. While maintaining the album's thematic consistency, the collective manages to play around with other styles. The Final Tic 's appeal lies in its unconventional approach, marrying hip hop with country motifs, showing the breadth of Chicago's rap scene.
14. Noname — Room 25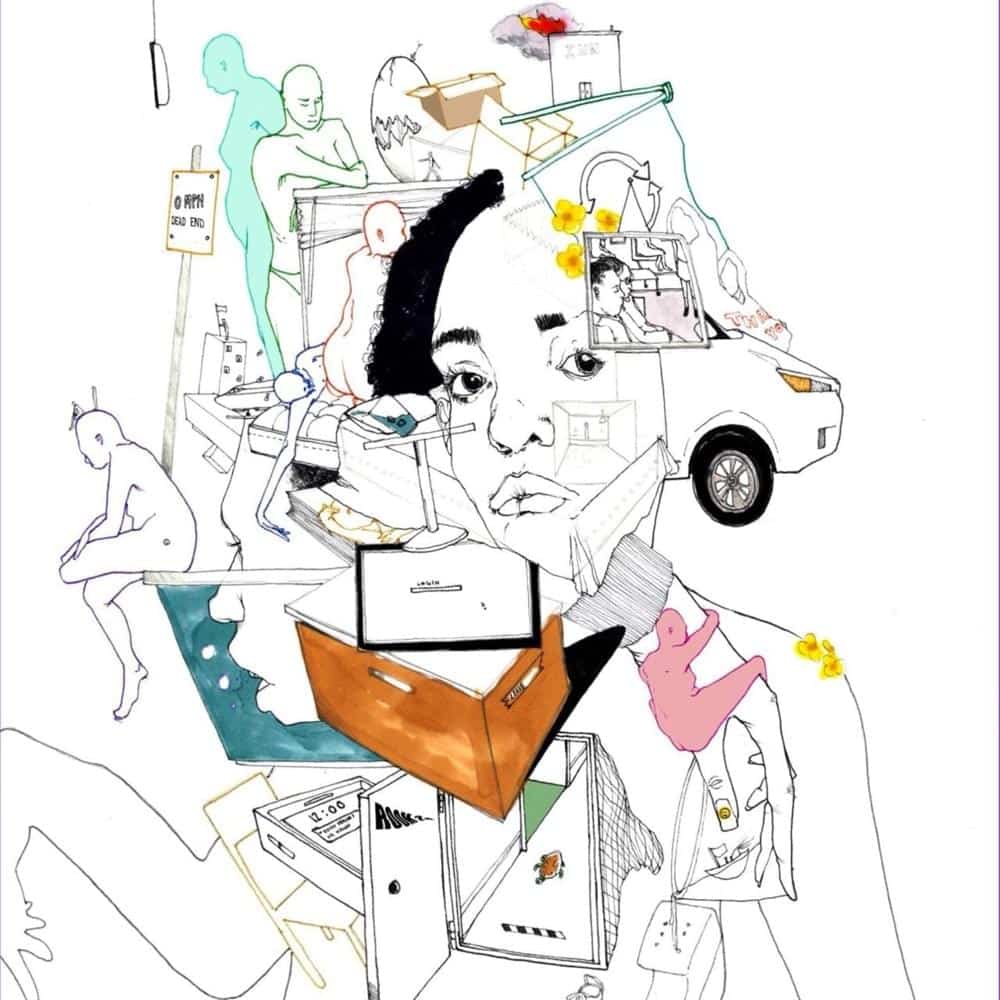 Released: September 14, 2018
Label: N/A
Brimming with an infectious exuberance that's hard to resist, Noname's Room 25 is a journey of maturity and self-realization. Even with its quick creation, the album doesn't sacrifice depth or quality, as seen in tracks like "Prayer Song" and "Don't Forget About Me." Every punchline and profound societal commentary delivered with her signature conversational tone is testament to her inherent lyrical prowess. Whether effortlessly intertwining politics with sexuality or taking us on a tour of her introspective thoughts, Noname's unique voice remains unmistakably her own, underscoring her place as one of the leading figures in the Chicago rap scene.
13. Twista — Adrenaline Rush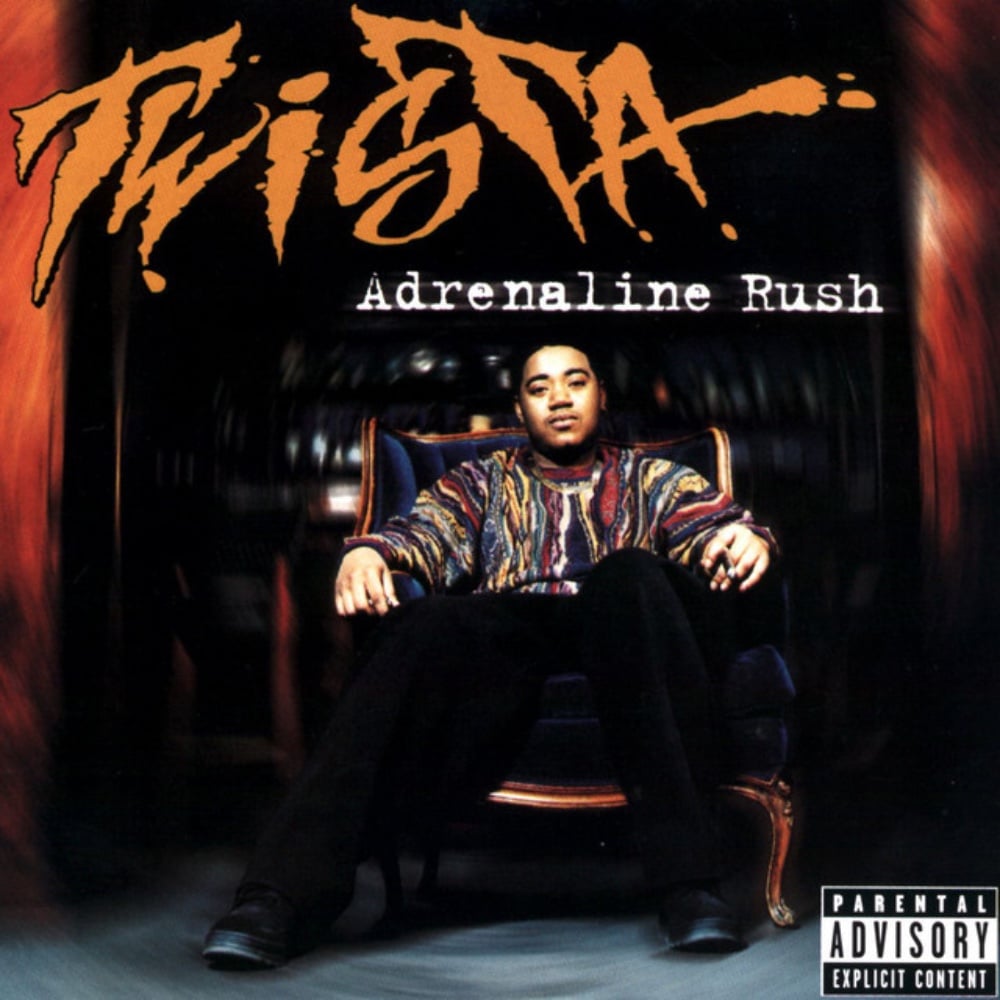 Released: June 24, 1997
Label: Creator's Way, Big Beat, Atlantic
Emblematic of Midwest rap, Twista's Adrenaline Rush showcases the artist's exceptional talent for speed and clarity in delivery. While the album's subject matter may not break new ground, Twista proves that it's the execution that can elevate an album, turning stereotypical topics into compelling narratives. Despite the album's surplus of lackluster guest spots, tracks like "Korrupt World," "Emotions," and "Mobstas Anthem" highlight Twista's innate ability to make an everyday topic sound enthralling. Standouts such as "Unsolved Mystery" and "Overdose" reveal the rapper's capacity for social commentary, offering a depth that complements his trademark rapid-fire delivery. In its entirety, Adrenaline Rush exemplifies Twista's talent, presenting a slice of Midwest life that is both entertaining and thought-provoking.
12. Common — Resurrection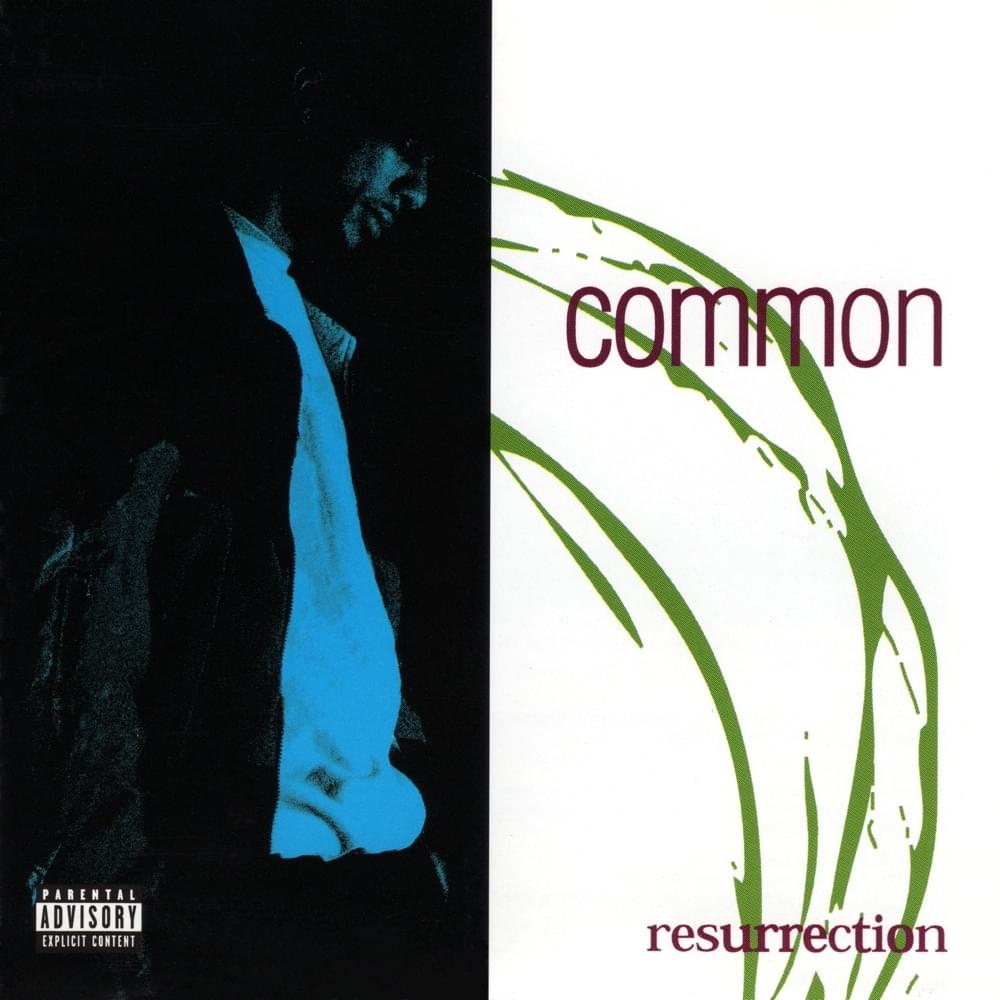 Released: October 4, 1994
Label: Relativity
As an integral part of Chicago's vibrant early '90s hip hop scene, Common's Resurrection cemented his stature as a conscious lyricist with the agility to marry jazz-infused beats with insightful poetry. This sophomore project showcases Common's flair for intricate metaphors and puns, best illustrated in the iconic "I Used to Love H.E.R.", a complex allegory for the evolution of hip-hop. His social consciousness is evident in tracks like 'Nuthin' to Do', a poignant critique of Chicago's deprived neighborhoods. Resilient against the test of time, Resurrection is a testament to Common's intellectual rap prowess, filled with reflective narratives and rhythmic innovation.
11. Noname — Telefone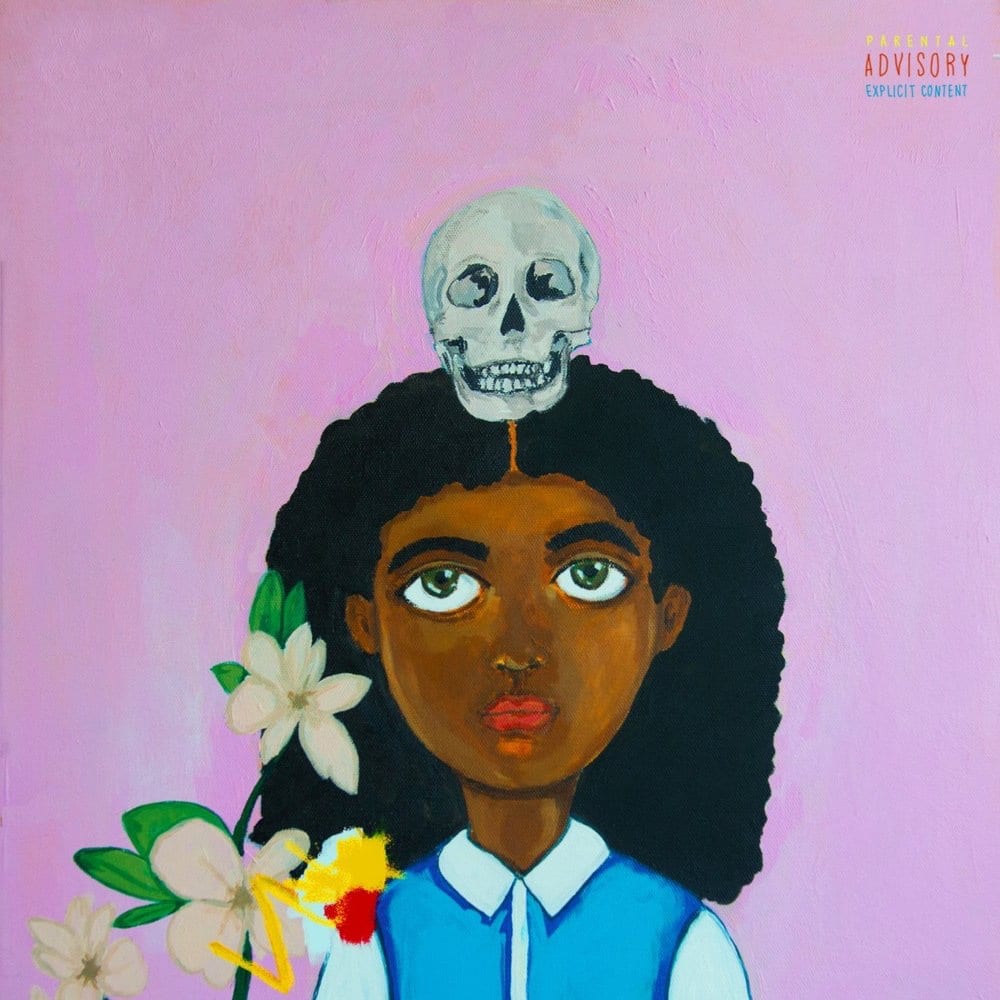 Released: July 31, 2016
Label: N/A
Poet-turned-rapper Noname made a riveting entry into Chicago's rap scene with her debut album, Telefone . An emotive lyrical journey through the Chicago night, Telefone artfully mixes classic hip-hop and R&B vibes, reminiscent of Erykah Badu and Solange. Each verse is rich with complexity, echoing the Windy City MC's experiences with relationships, social issues, and personal introspection. Notably unpretentious, Noname emerges distinct from her contemporaries, commanding her own narrative and Telefone is the first chapter.
10. Kanye West — Late Registration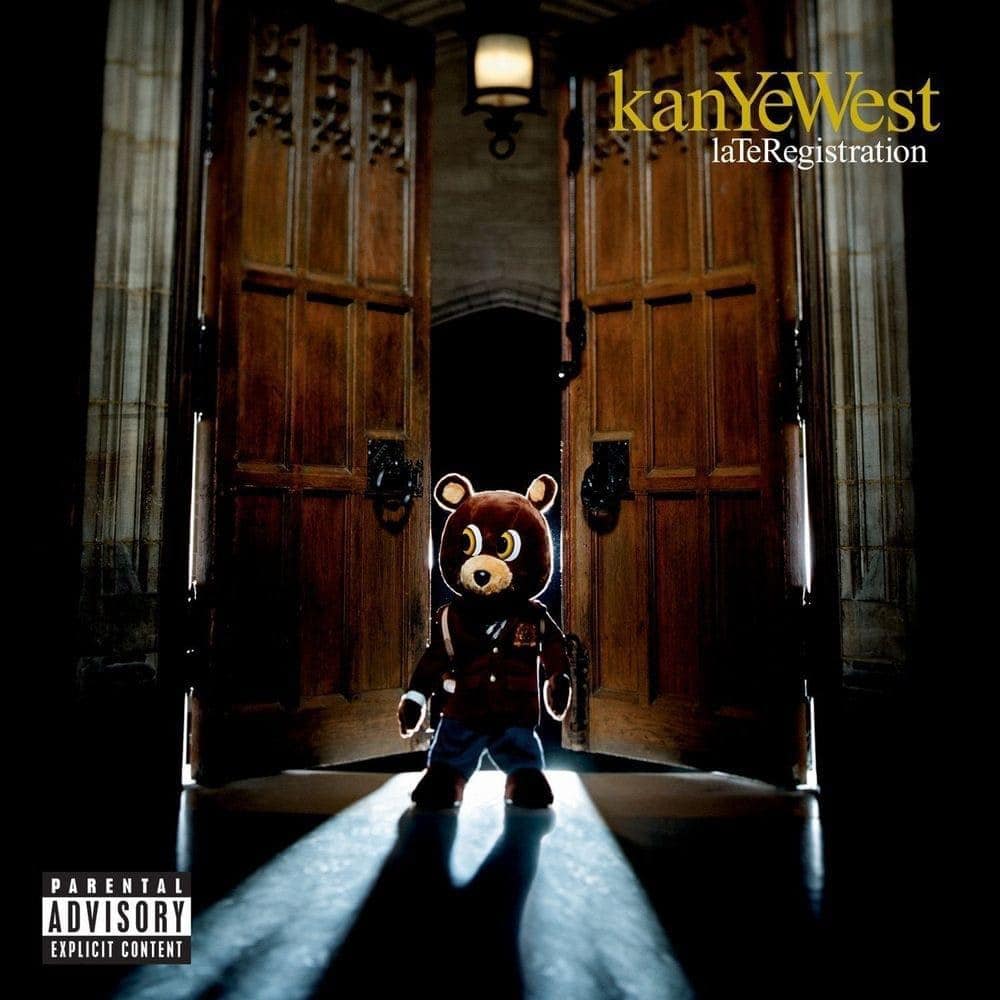 Released: August 30, 2005
Label: Roc-A-Fella, Def Jam
Riding on the wave of his debut album, Kanye West had a mountain to climb with Late Registration – but not only did he climb it, he soared. What sets Late Registration apart is Kanye's willingness to push boundaries and defy genre norms. From politically charged tracks like "Diamonds From Sierra Leone" to infectious hooks of "Gold Digger," Kanye juggles serious social commentary with chart-topping appeal. The guest list is an eclectic mix — from Nas, Jay-Z and Cam'ron to Adam Levine, Jamie Foxx and Brandy — while also flexing a co-producer's credit for Jon Brion. The album's strength lies in its versatility, subverting rap tropes while still delivering crowd-pleasers. Late Registration is a testament to Kanye's genius, proof that all his bravado following his groundbreaking debut wasn't just talk – it was truth.
9. Lupe Fiasco — Tetsuo & Youth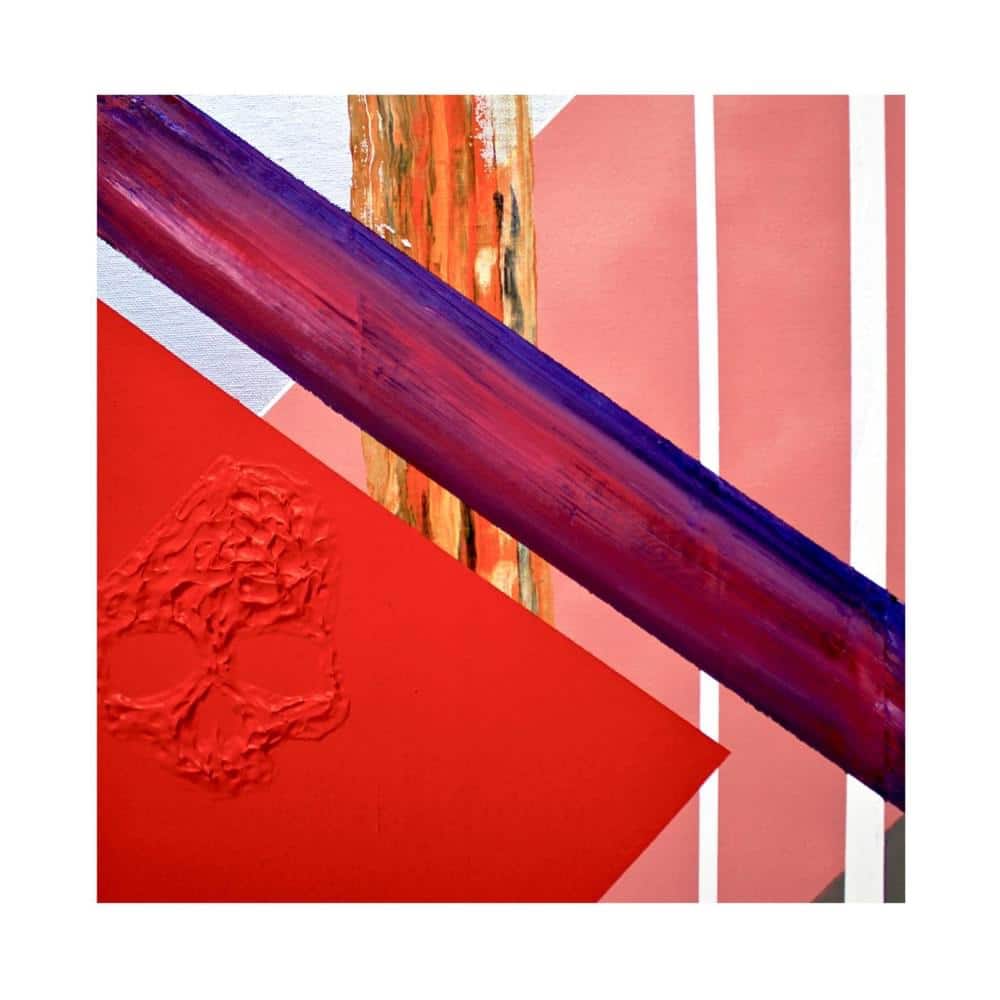 Released: January 20, 2015
Label: 1st & 15th, Atlantic
With Tetsuo & Youth , Lupe Fiasco emerged out of the labyrinth of record label politics and into the hip hop arena with one of the most richly textured albums of the 2010s. With the roll-out as complex as the album itself, Tetsuo & Youth didn't rely on its impressive singles but excelled in its conceptual cohesiveness. From the compelling introspection on "No Scratches" to the masterful lyrical gymnastics on "Adoration Of A Magi," Lupe showed his ability to entwine intricate storytelling and punchy wordplay. The masterful third verse on "Mural" felt like a manifesto, a marathon of bars that challenge listeners to keep pace. Tetsuo & Youth is not just a showcase of Lupe's lyrical prowess but an emblem of artistic perseverance and creative autonomy in the face of industry adversities.
8. Common — Like Water for Chocolate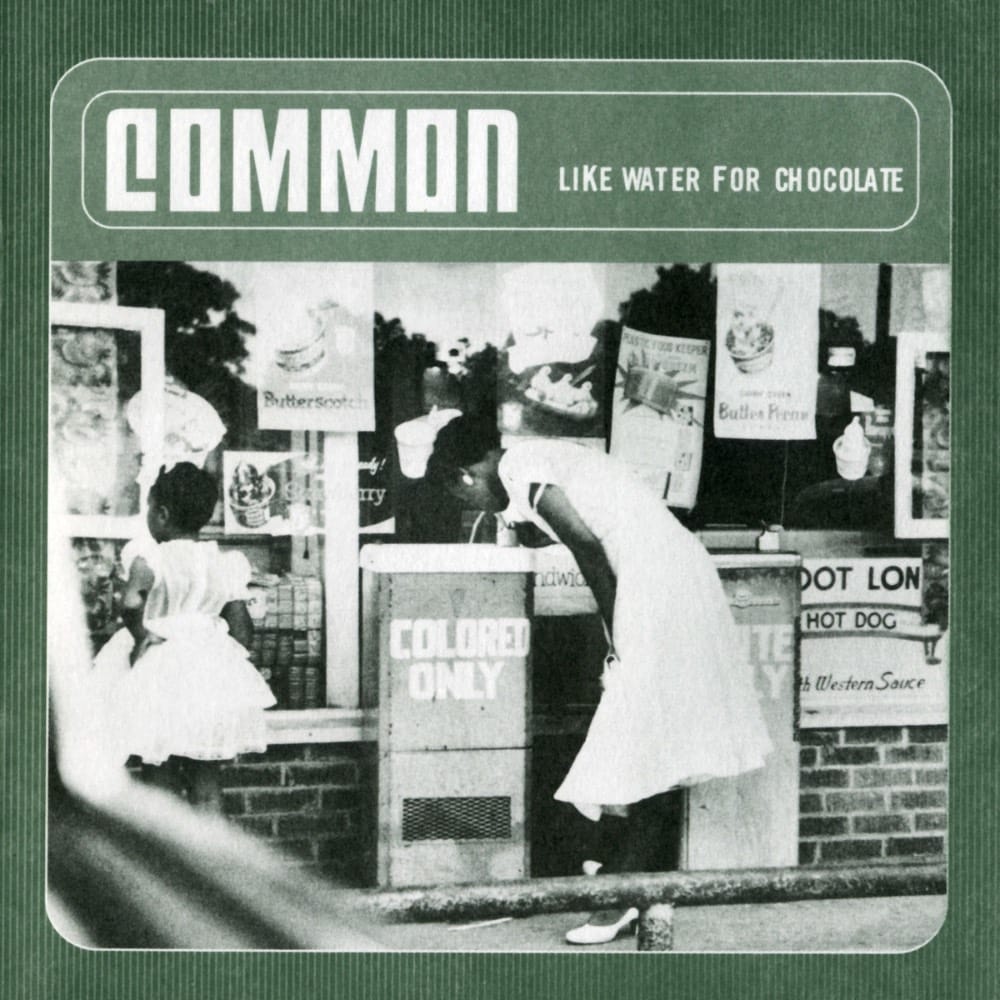 Released: March 28, 2000
Label: MCA, Universal
Marking a pivotal moment in his career, Common's Like Water for Chocolate placed him at the forefront of the alternative rap renaissance of the early 2000s. With contributions from luminaries like ?uestlove, D'Angelo, and DJ Premier, the album's sonic landscape is defined by J Dilla's soulful and jazzy beats. Common's spiritual and smooth-flowing rhymes resonate against this rich musical backdrop, particularly in standout singles "The Light" and "The 6th Sense". Not one to shy away from darker themes, tracks like "Payback Is a Grandmother" add grit to the otherwise uplifting tone. This project represented a transformative phase for Common, demonstrating his ability to adapt and thrive in changing hip hop currents and positioned the rapper to elevate to one of the greatest rappers of all time .
7. Saba — Care for Me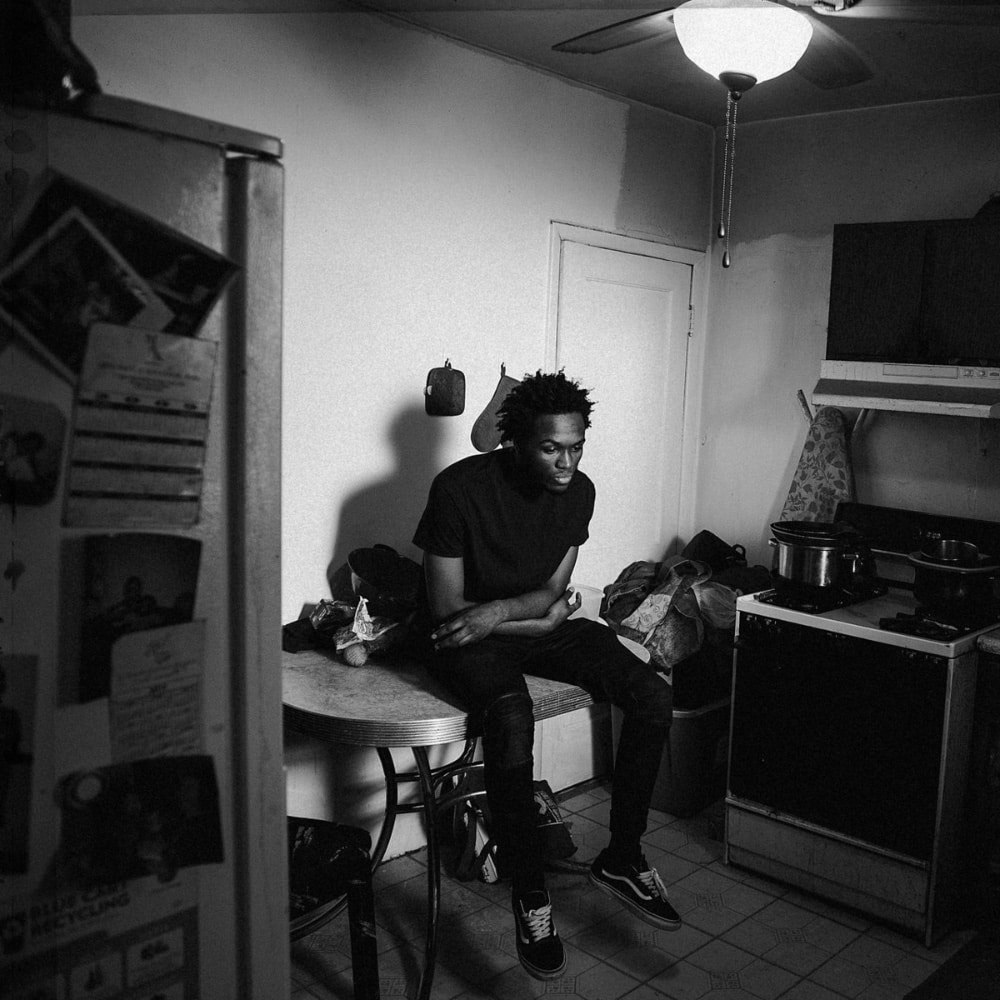 Released: April 5, 2018
Label: Saba Pivot, LLC
In an emotionally gripping turn, Saba's Care for Me serves as an exploration of grief and loss. Following the tragic murder of his cousin, Saba's buoyant, upbeat tone from his debut Bucket List Project is replaced with a raw, introspective look at depression and isolation. Each track, including the haunting opener "Busy/Sirens", is a dissection of mourning, backed by sparse, somber production that paints an atmospheric picture of sorrow. Standout tracks like "Logout" and the closing suite "Prom/King" and "Heaven All Around Me" reveal the healing process through poetic storytelling, transforming this album into a cathartic journey as impactful as it is tender.
6. Lupe Fiasco — Food & Liquor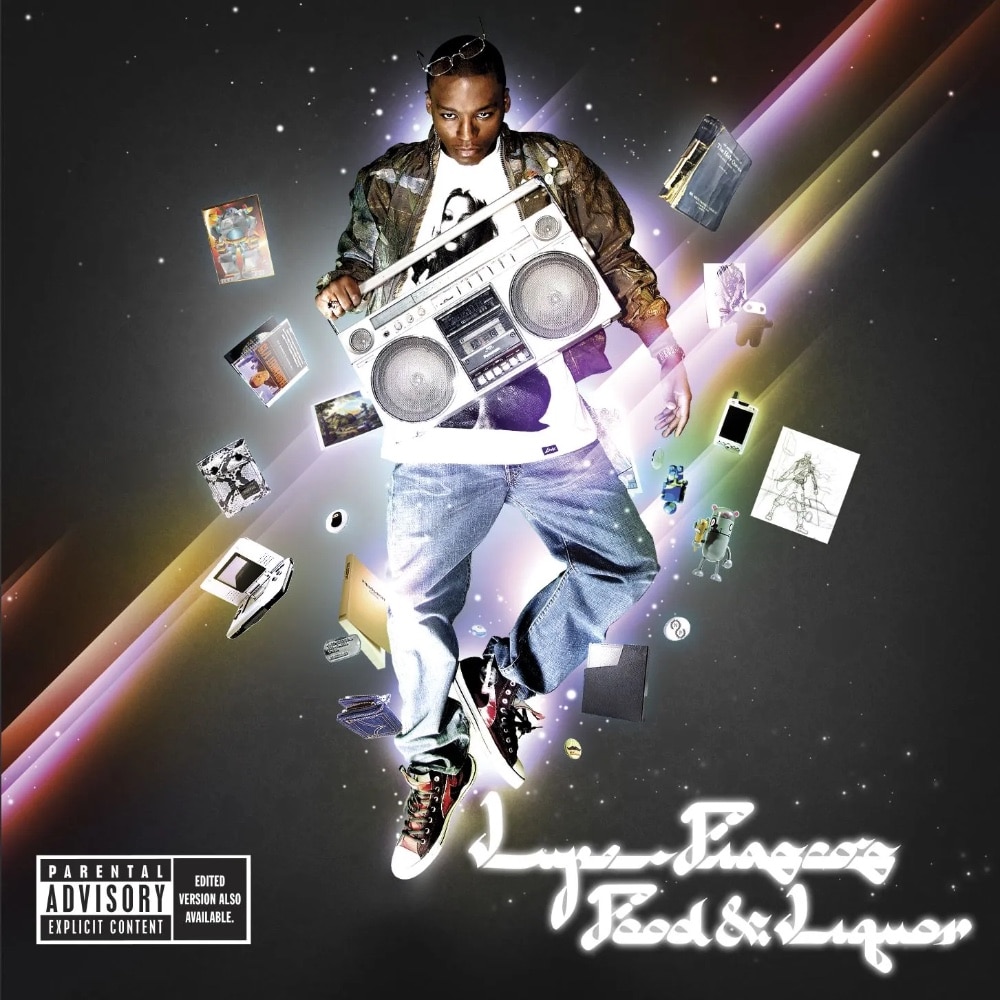 Released: September 19, 2006
Label: 1st & 15th, Atlantic
Stepping into the limelight with Food & Liquor , after a blistering guest verse on Kanye's "Touch the Sky," Lupe Fiasco proved he was wise beyond his years. The album, a culmination of his experiences, oozes with a unique blend of maturity and insight. Drawing inspiration from rap's distinguished lineage, Food & Liquor showcases Lupe's knack for crafting compelling narratives over an eclectic range of beats. The "Kick, Push" single became an instant classic, embracing the oft-overlooked skate culture, while tracks like "He Say She Say" and "Hurt Me Soul" delve into deeply personal narratives. Unveiling the paradoxes of life, Lupe's debut serves as one of the most consistent and thought-provoking rap albums of the 2000s .
5. Kanye West — The College Dropout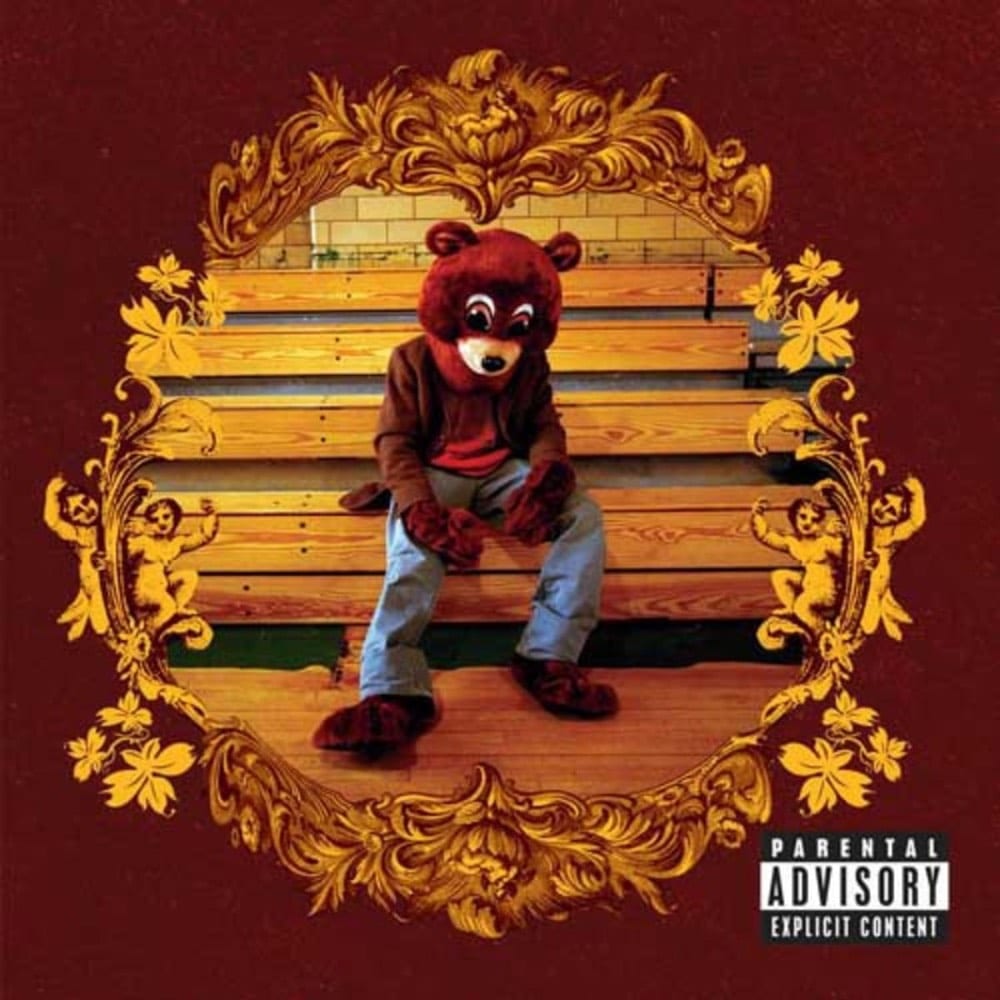 Released: February 10, 2004
Label: Roc-A-Fella, Def Jam
Long before he would become one of the most influential rap artists ever, The College Dropout solidified Kanye's reputation as a formidable force in the industry. Bursting onto the scene with singles like "Through the Wire", Kanye blended his life-altering experiences into his music, creating a captivating underdog narrative. His production prowess shines across the album, skillfully interweaving soul samples and gospel influences without over-reliance. Tracks like "All Falls Down" underscore Kanye's self-aware lyricism and his exploration of societal pressures, while "Slow Jamz" pays a tongue-in-cheek tribute to the classics of slow jam. As a debut album, The College Dropout underscored Kanye's versatility as a producer and lyricist, cementing his status as one of rap's most new exciting voices.
4. Kanye West — Graduation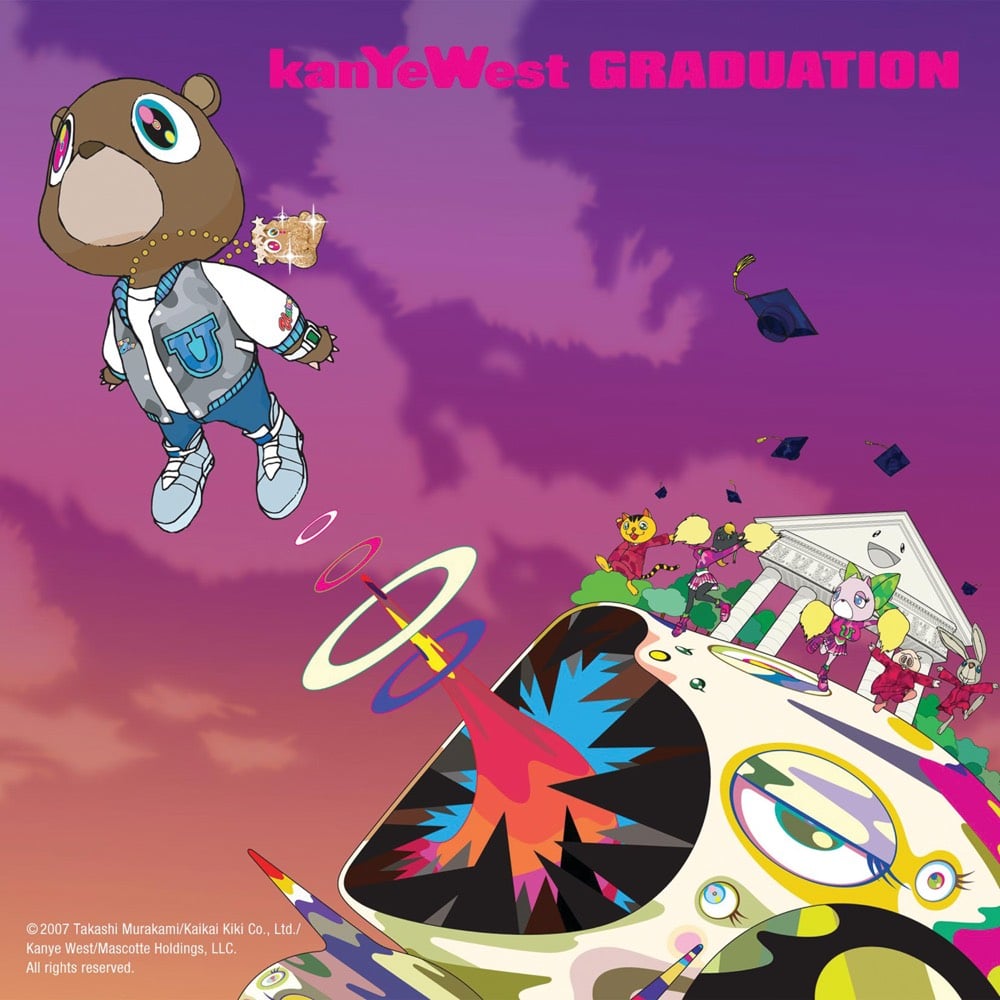 Released: September 11, 2007
Label: Roc-A-Fella, Def Jam
Graduation is where Kanye West, the ever-adventurous artist, replaces soulful infusions with synth-heavy beats, painting a new vision for his sound. His introspective tales, witty humor, and unabashed show of hedonism are expertly woven into every track. "Flashing Lights" and the Daft Punk-sampling "Stronger" are just two examples of Kanye's daring experimentation with synthesizers, while the nostalgia-inducing samples in "I Wonder," "The Glory," and "Everything I Am" give us a glimpse of the old Kanye. This album solidified Kanye's place not just in the Chicago rap scene, but also his transcendence in the global music landscape.
3. Lupe Fiasco — The Cool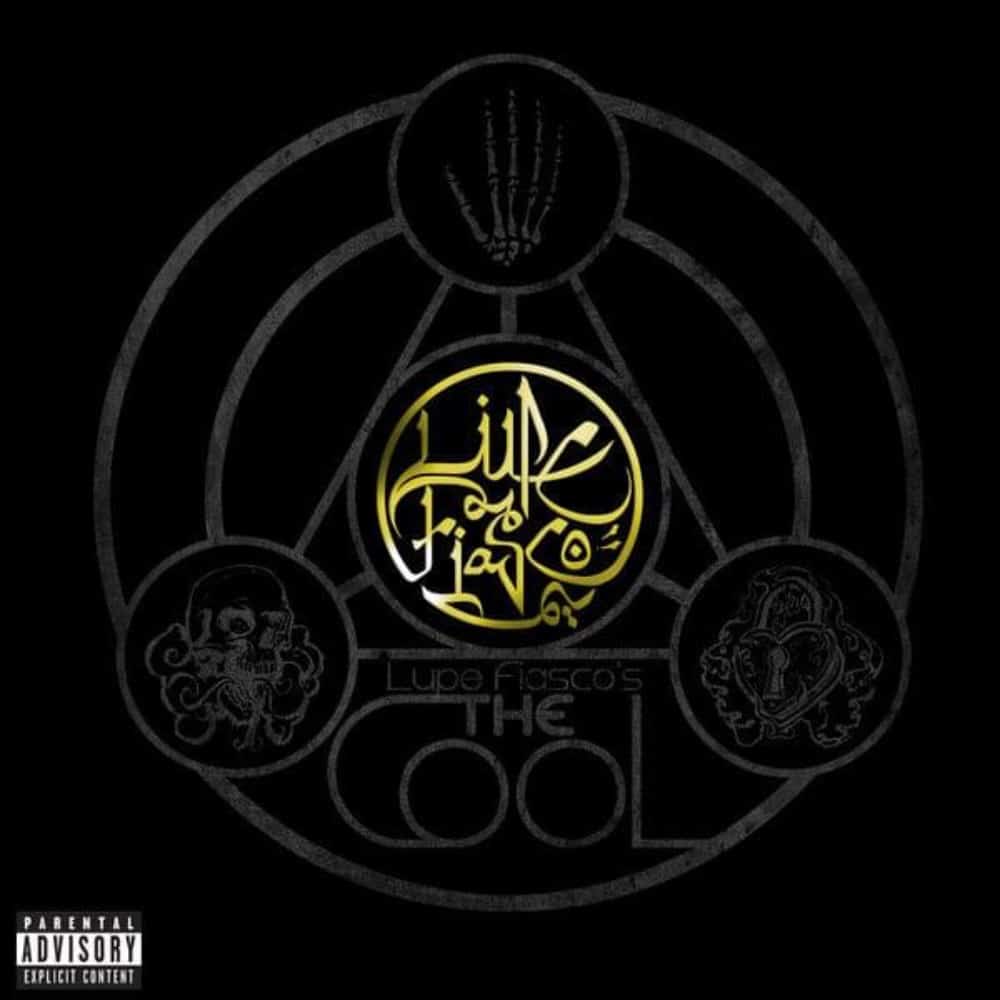 Released: December 18, 2007
Label: 1st & 15th, Atlantic
The Cool sees Lupe Fiasco bringing us into his complex, narrative-driven world. Unfolding like a rap opera, the album draws us into the life of a fatherless boy caught up in the dangerous lure of the streets and the game. Lupe's storytelling genius shines in "Hip-Hop Saved My Life" and "Gotta Eat," as he juxtaposes vivid storytelling with relatable metaphors. Despite its dense thematic content and ambitious concept, The Cool manages to carve out its own unique space in the Chicago rap scene, cementing Lupe as a master craftsman of thought-provoking lyricism and narrative-form hip hop.
2. Common — Be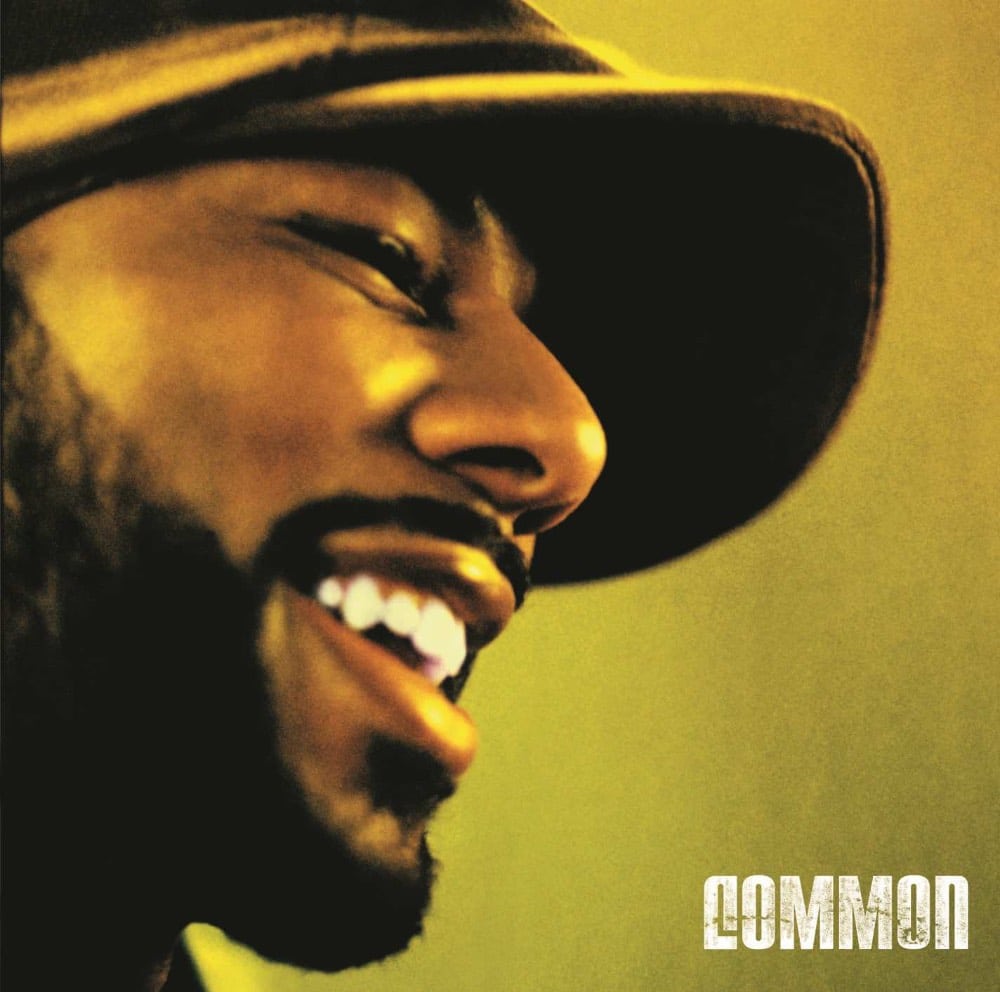 Released: May 24, 2005
Label: GOOD Music, Geffen
In 2005, Common delivered a sonic pivot with Be . This project, a full-circle departure from the exploratory nature of Electric Circus , demonstrated his lyrical prowess through a lean, focused approach. Collaborating chiefly with Kanye West and Dilla, Common immersed listeners in the warm embrace of '70s soul and soul-jazz. This might not have been groundbreaking, but it stood out for its consistency, devoid of monotony or unnecessary flamboyance. Tracks like "The Corner" blend seamlessly into the album's fabric, exemplifying Common's earth-bound narratives and poignant observations. Be manifests the power of concentrated creativity, showcasing Common's return to his roots while progressing his artistic narrative.
1. Kanye West — My Beautiful Dark Twisted Fantasy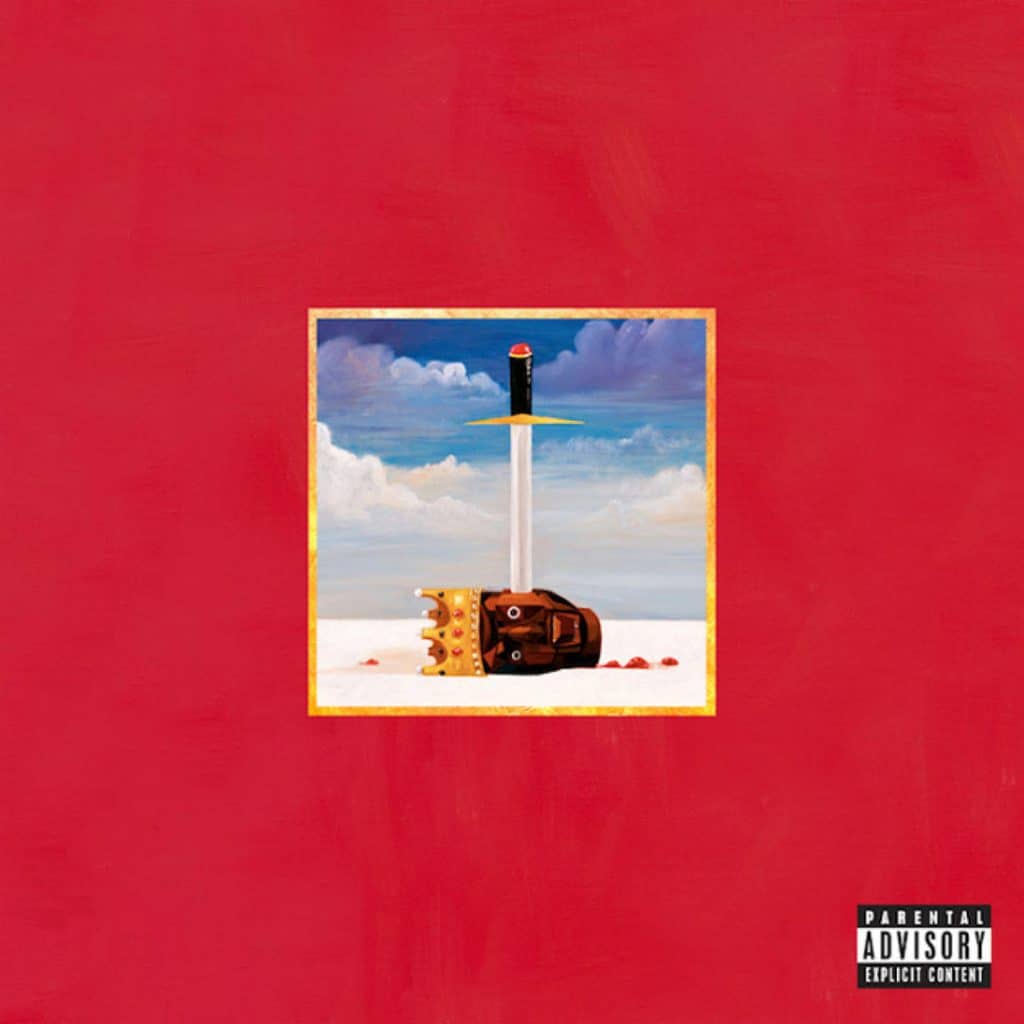 Released: November 22, 2010
Label: Roc-A-Fella, Def Jam
My Beautiful Dark Twisted Fantasy serves as a multi-faceted mirror into the mind of Kanye West, at the height of his back against the wall. This record, a $3 million epic of interwoven narratives, is a testament to the Chicago rapper-producer's struggle with fame, guilt, and personal loss. Each track is part of an elaborate tapestry – from the pain-laden introspection of "Dark Fantasy," to the self-deprecating humor of "Runaway," and the heart-rending reflections of "Lost in the World." A star-studded spectacle — Jay-Z, RZA, Rihanna, Raekwon, Kid Cudi, Pusha T, Elton John, Rick Ross, Nicki Minaj are just some of the names that show up — this album is an audacious exploration of Kanye's layered psyche, reaffirming his status as a fearless boundary-pusher in hip-hop and one of the most fearless, creative and influential artists in the culture .