In the world of hip-hop, it's no secret that your first two albums can make or break your career. While some artists struggle to maintain the momentum after a strong debut, others have managed to drop a sophomore album that's just as impactful, if not more so.
On this list, we're highlighting the hip hop artists who not only brought the heat on their first record but also continued to deliver that fire on their second release. These legendary combos include rap pioneers like Eric B. & Rakim and Public Enemy, who laid the foundation for conscious rap, elevated lyricism and sampling-rich production, setting a high standard for others to follow. The '90s was a golden era for hip hop, and that's reflected in the unforgettable debuts and sophomore releases by Nas, The Notorious B.I.G., and A Tribe Called Quest, who each took the culture to new heights with explosive flows and approaches to production.
As we entered the 2000s, the hip-hop landscape continued to evolve, with artists like OutKast, Missy Elliott, and Lupe Fiasco pushing boundaries and redefining what it meant to be a hip hop artist. These game-changers brought fresh perspectives and innovative styles to the table, raising the bar even higher for debut and sophomore albums.
So let's get into it. From Nas, The Notorious B.I.G. and Ice Cube, to Kendrick Lamar, 50 Cent and Missy Elliott, here are the 40 greatest debut and sophomore combos.
40. A$AP Rocky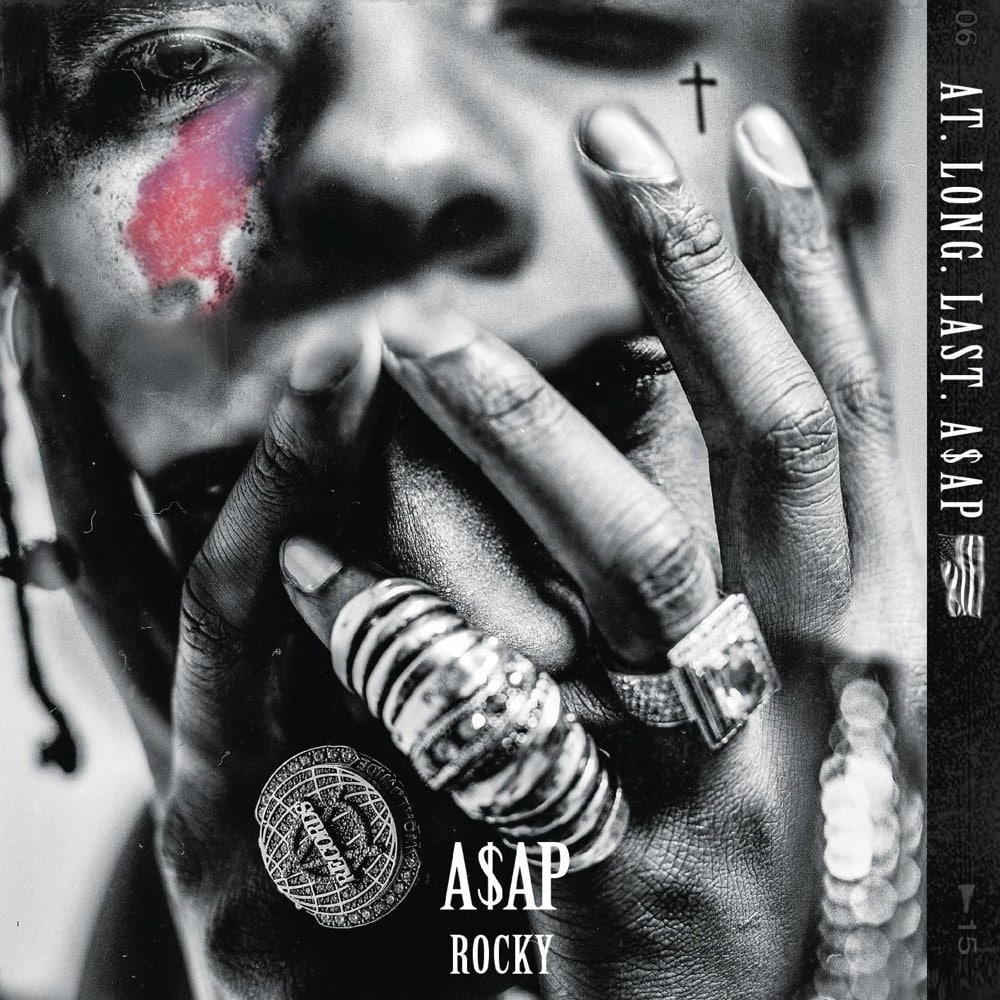 Long. Live. ASAP (2013)
At. Long. Last. ASAP (2015)
A$AP Rocky's one-two punch of his debut album Long. Live. A$AP and sophomore follow-up At. Long. Last. A$AP made some serious waves in the hip hop scene. The Harlem native brought a fresh style to the game, blending East Coast rap with Houston-inspired vibes and Memphis sensibilities. Long. Live. A$AP boasted bangers like "Goldie" and "1Train," while At. Long. Last. A$AP showed Rocky's growth as an artist, experimenting with more psychedelic sounds and collaborating with a diverse set of musicians, Including M.I.A., Bones, James Fauntleroy, Rod Stewart, Miguel and Mos Def.
39. Pete Rock & CL Smooth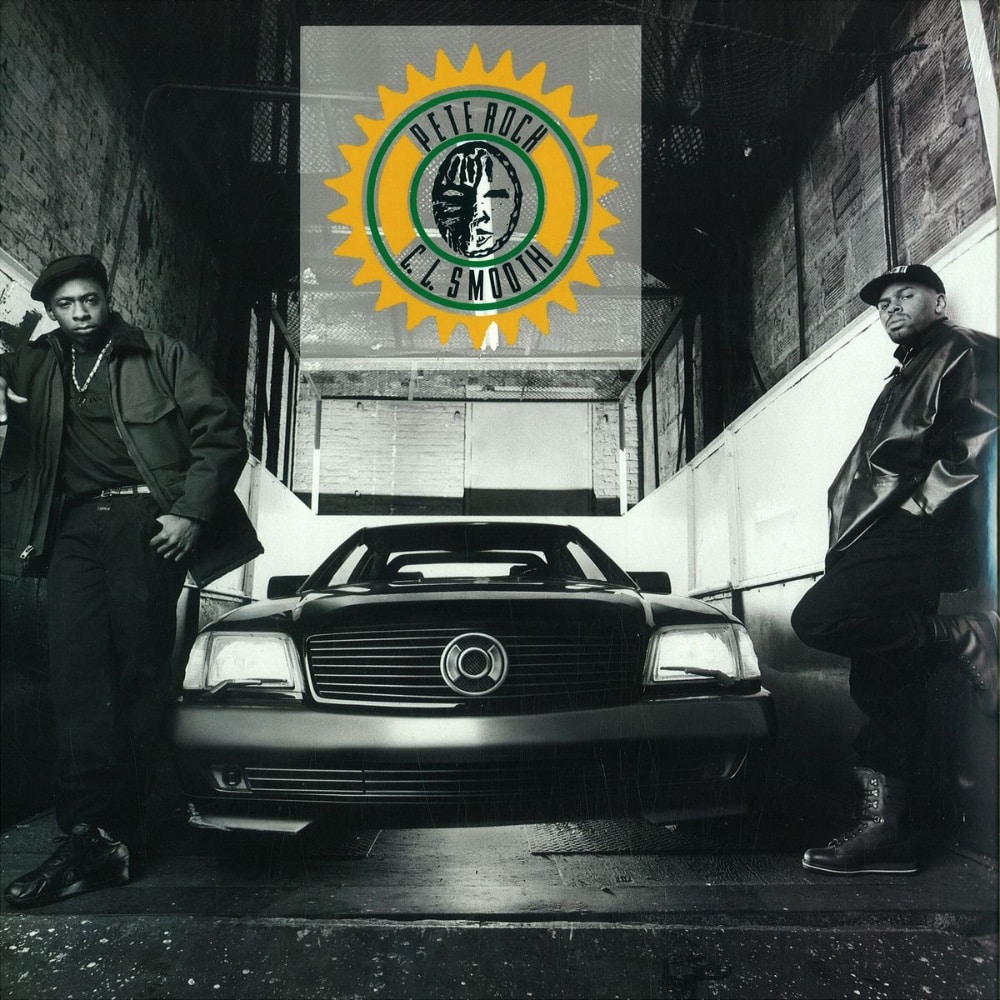 Mecca and the Soul Brother (1992)
The Main Ingredient (1994)
Hailing from Mount Vernon, New York, Pete Rock & CL Smooth delivered their unique blend of jazz-influenced production and smooth, thoughtful lyricism over two masterpiece albums. Mecca and the Soul Brother delivered classic '90s tracks like "Straighten It Out" and "They Reminisce Over You (T.R.O.Y.)," while The Main Ingredient added a more soulful touch to their approach, as we watched the duo refine their sound and explore new creative avenues. These two albums were enough to solidify Pete Rock & CL Smooth's place in as one of the greatest rap duos in hip hop history.
38. 50 Cent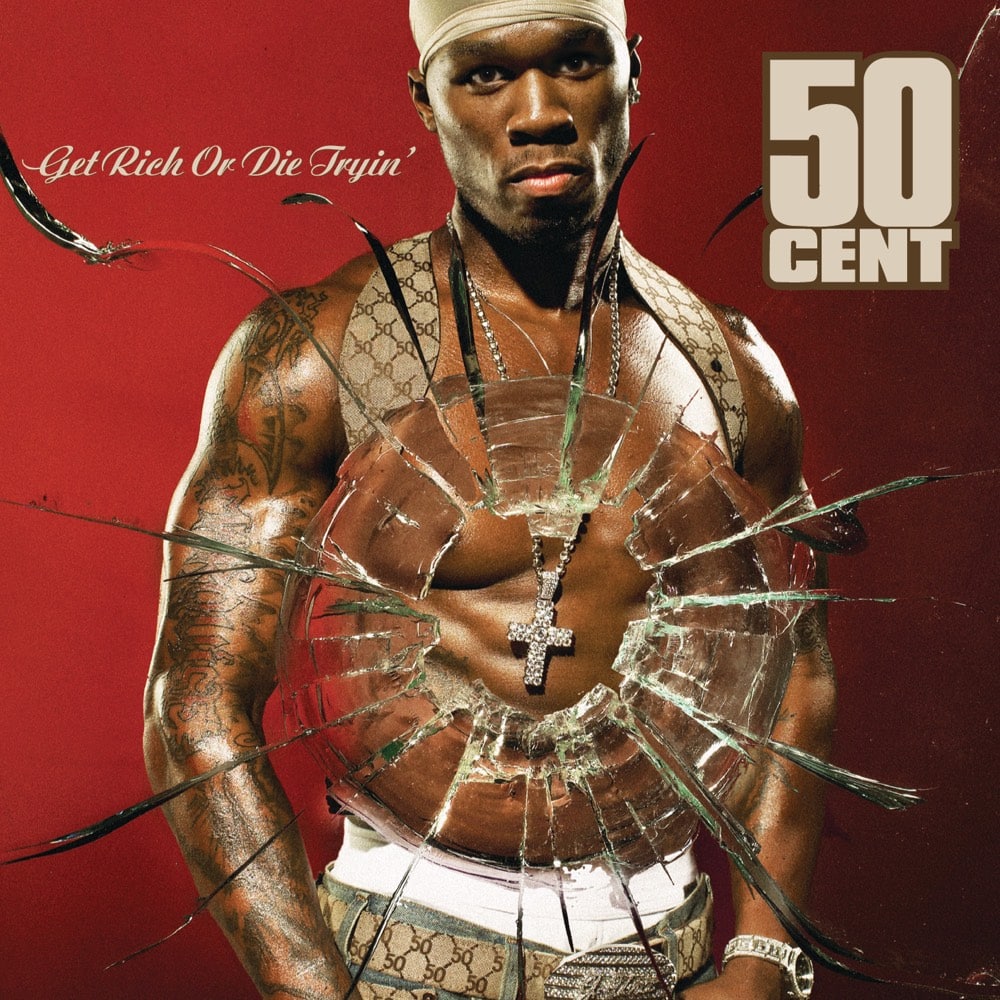 Get Rich or Die Tryin' (2003)
The Massacre (2005)
50 Cent left the hip hop world reeling with his explosive debut album, Get Rich or Die Tryin', and the follow-up The Massacre, dropped a couple years later. In between those two albums, 50 also dropped G-Unit's debut and helped write most of Game'sThe Documentary, culminating in one of the greatest rapper five-year runs of all time. The Queens-born rapper's gritty storytelling and aggressive delivery, paired with Dr. Dre and Eminem's grade-A production, propelled him into superstardom, with massive hits like "In da Club" and "21 Questions," setting the stage for 50's dominant presence for most of the 2000s.
37. Little Brother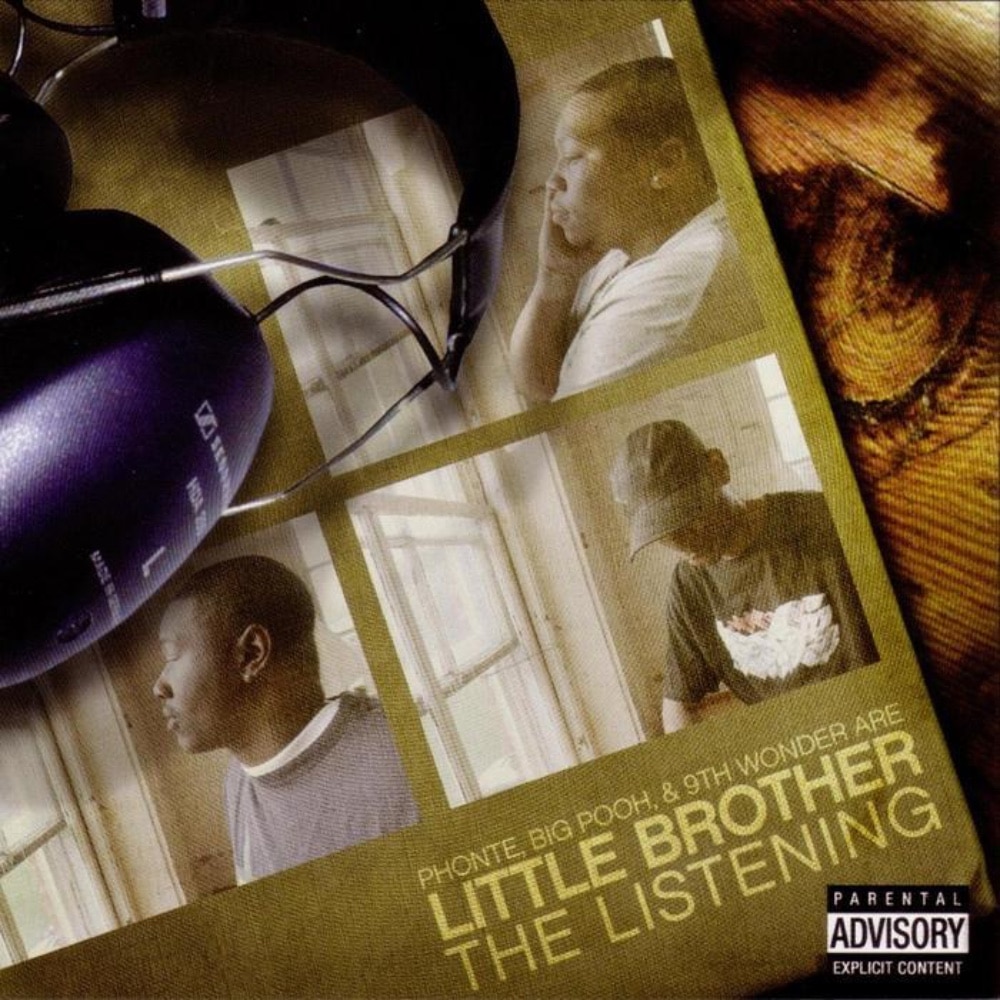 The Listening (2003)
The Minstrel Show (2005)
Little Brother's debut, The Listening, and their fire sophomore album, The Minstrel Show, established the North Carolina trio – Phonte, Rapper Big Pooh, and 9th Wonder – as a mainstay in the underground rap scene. Dropping introspective bars, relatable themes, and soulful beats, these albums hit the spot for heads seeking that authentic, story-driven hip hop vibe. The Listening stood out as a breath of fresh air during an era dominated by the Aftermath-Shady-G-Unit monster, while The Minstrel Show took a deep dive into race, media, and entertainment, showcasing Little Brother's dedication to elevating the genre. Their one-two punch of dope storytelling and timeless sound is a testament to hip hop's endless potential to drop knowledge via dope music.
36. LL Cool J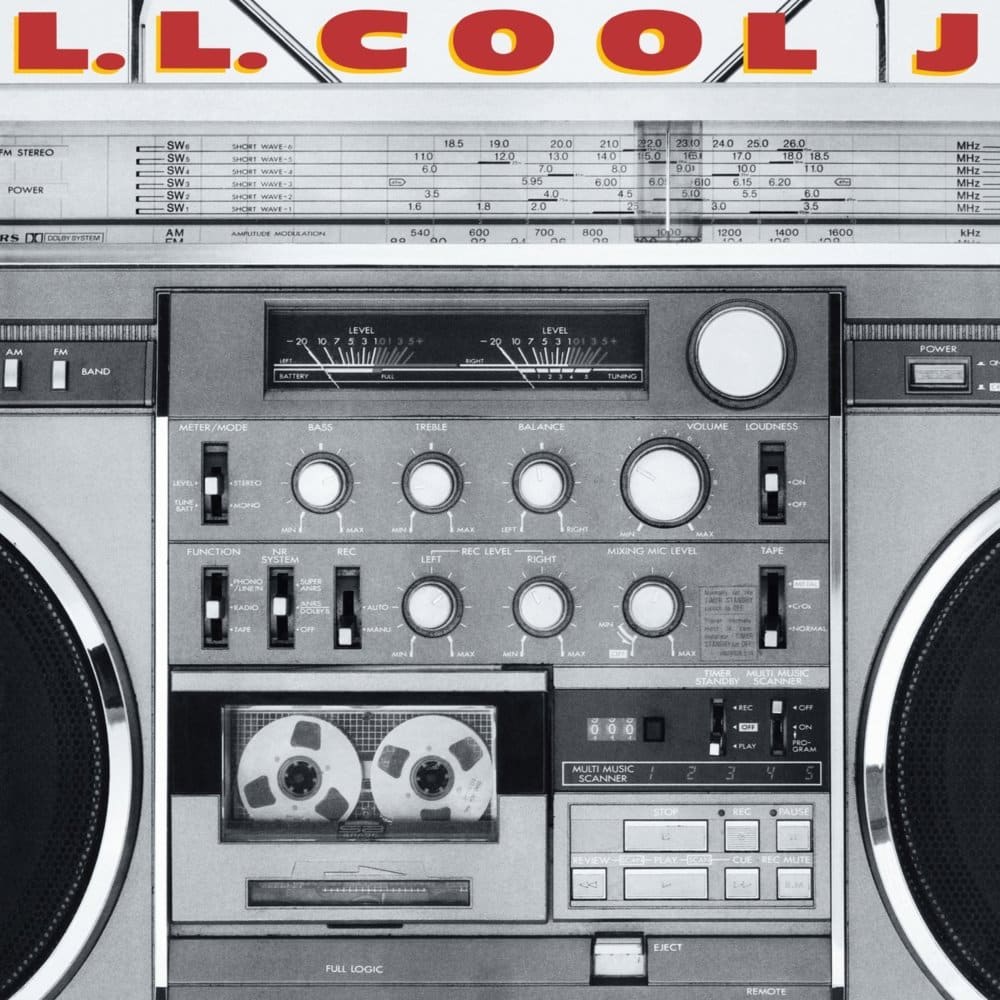 Radio (1985)
Bigger and Deffer (1987)
LL Cool J's introduction to the hip-hop world with Radio and his sophomore, Bigger and Deffer, proved that this lyrical heavyweight from Queens was here to stay. Radio highlighted LL's raw energy and brash charisma, with tracks like "I Can't Live Without My Radio" and "Rock the Bells" becoming instant classics. On Bigger and Deffer, LL turned up the heat, flexing his romantic songwriting muscles with "I Need Love" and demonstrating his versatility with bangers like "I'm Bad." These back-to-back albums cemented LL Cool J as a pioneer in the game and set the stage for his legendary career.
35. DJ Quik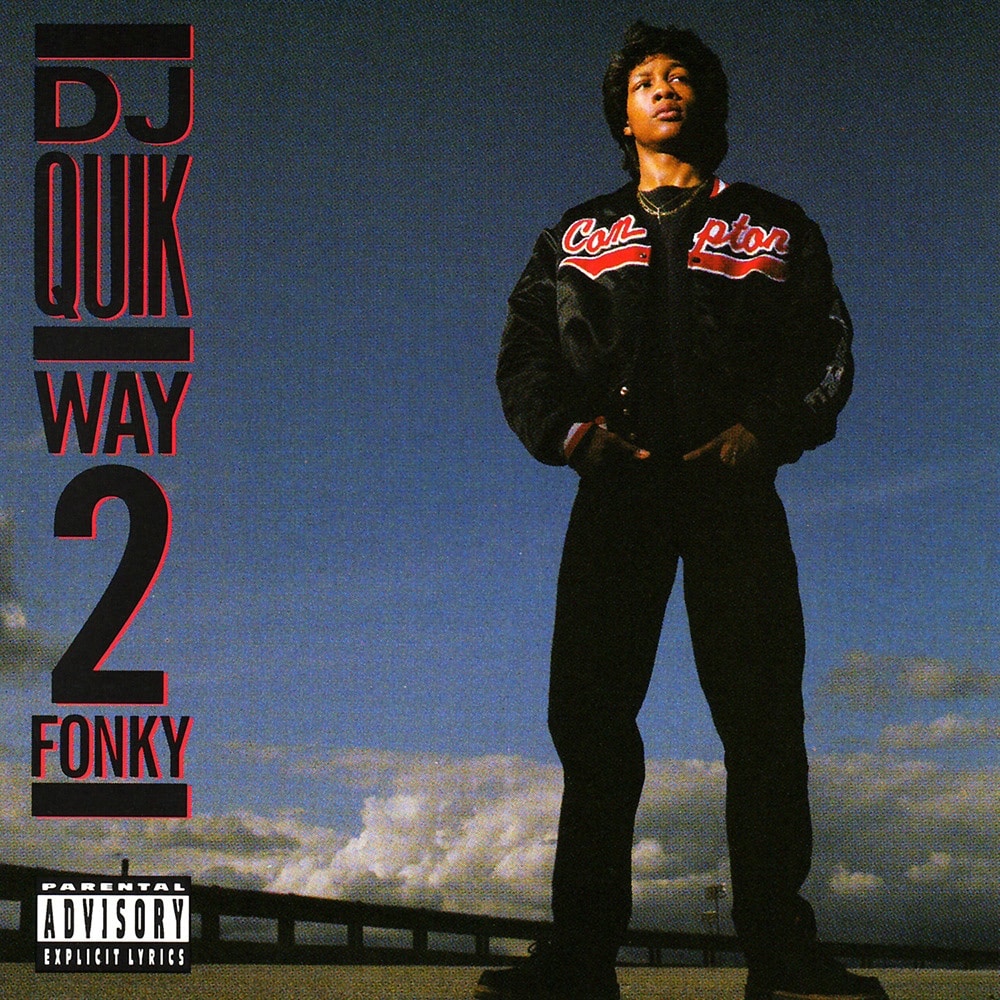 Quik Is the Name (1991)
Way 2 Fonky (1992)
Straight out of Compton, DJ Quik's funky West Coast sound exploded onto the scene with Quik Is the Name and quickly followed it up with Way 2 Fonky. The self-produced debut, Quik Is the Name, introduced Quik's signature G-funk style, with tracks like "Born and Raised in Compton" and "Tonite" capturing the essence of early '90s Cali hip-hop. The Compton rapper-producer's sophomore effort, Way 2 Fonky, kept the party going, delivering more infectious grooves and smooth rhymes. These albums not only established DJ Quik as a top-tier producer and MC but also helped shape the iconic West Coast hip hop scene.
34. Roc Marciano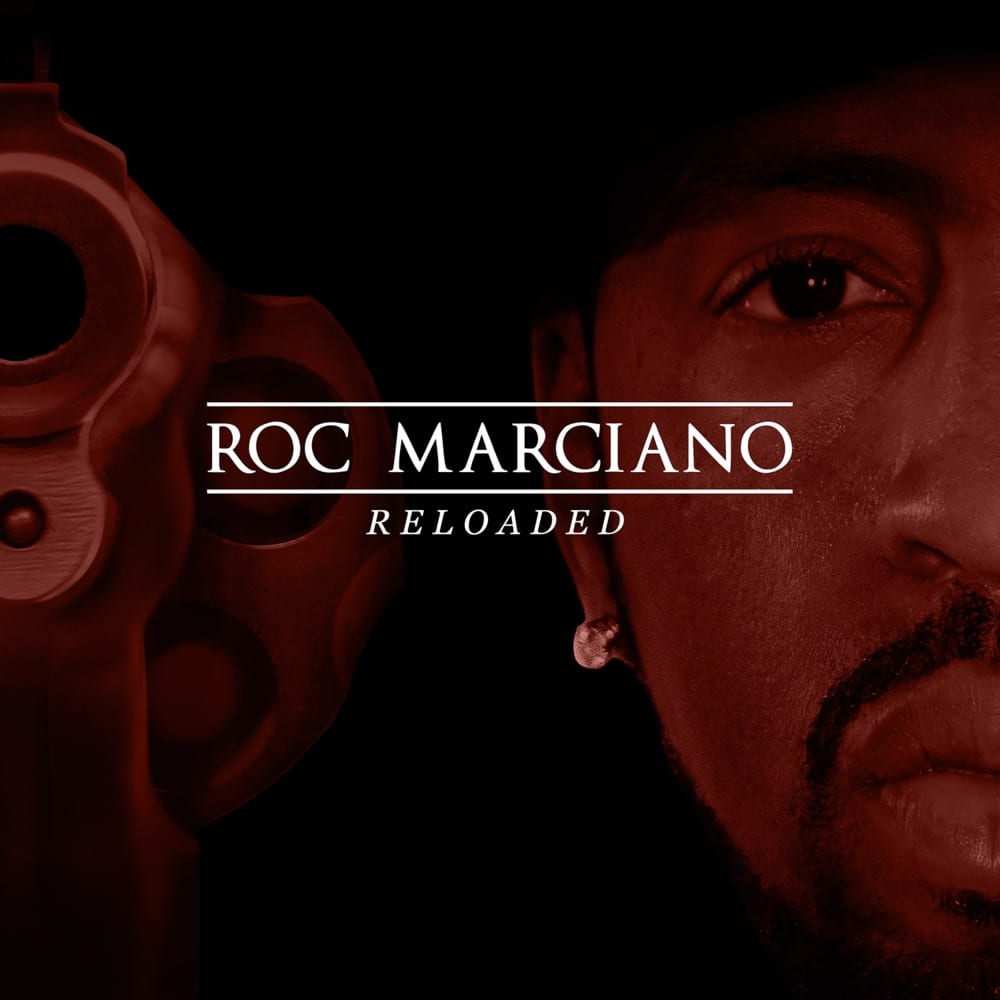 Marcberg (2010)
Reloaded (2012)
After kickstarting his rap career in the 2000s as part of Busta Rhymes' Flipmode Squad, Roc Marciano found his calling when his gritty, streetwise lyricism and self-produced, minimalist beats began turning heads with Marcberg and its follow-up, Reloaded. These albums showcased Roc's knack for weaving vivid street tales, with tracks like "Snow" and "76" painting a raw, unfiltered picture of life in the trenches. The back-to-back underground gems solidified Roc Marciano's status as a trailblazer in the modern era of hip-hop, paving the way for the current wave of gritty, East Coast artists like Griselda, Boldy James, Mach-Hommy and plenty others.
33. The Pharcyde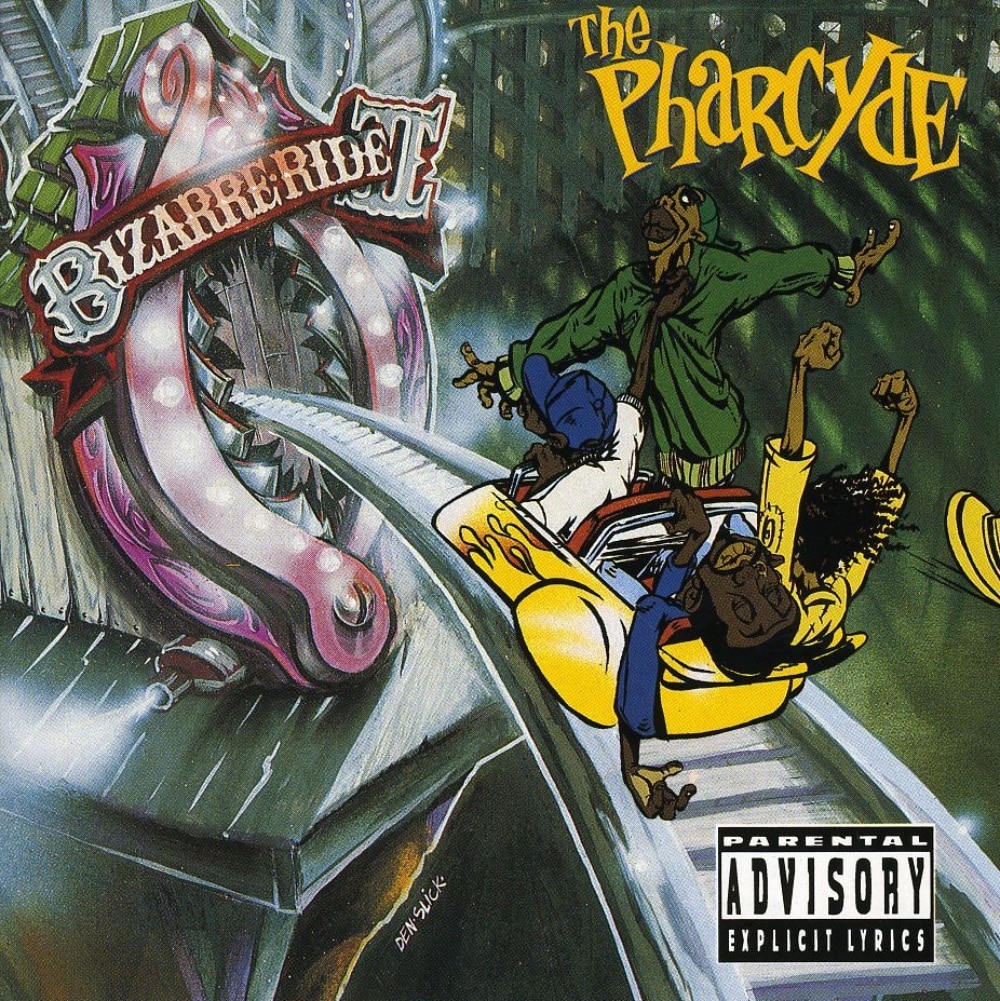 Bizarre Ride II the Pharcyde (1992)
Labcabincalifornia (1995)
The Pharcyde's eccentric, fun-loving style made a lasting impact with their debut, Bizarre Ride II the Pharcyde, and its darker follow-up, Labcabincalifornia. With Bizarre Ride, the alternative West Coast group brought a fresh and playful vibe to hip hop, delivering anthems like "Passin' Me By" and "Ya Mama." On Labcabincalifornia, The Pharcyde showcased their growth over legendary J Dilla production, tackling deeper themes while maintaining their signature quirky sound. These albums remain hip-hop classics that celebrate the genre's creative and diverse spirit.
32. Westside Gunn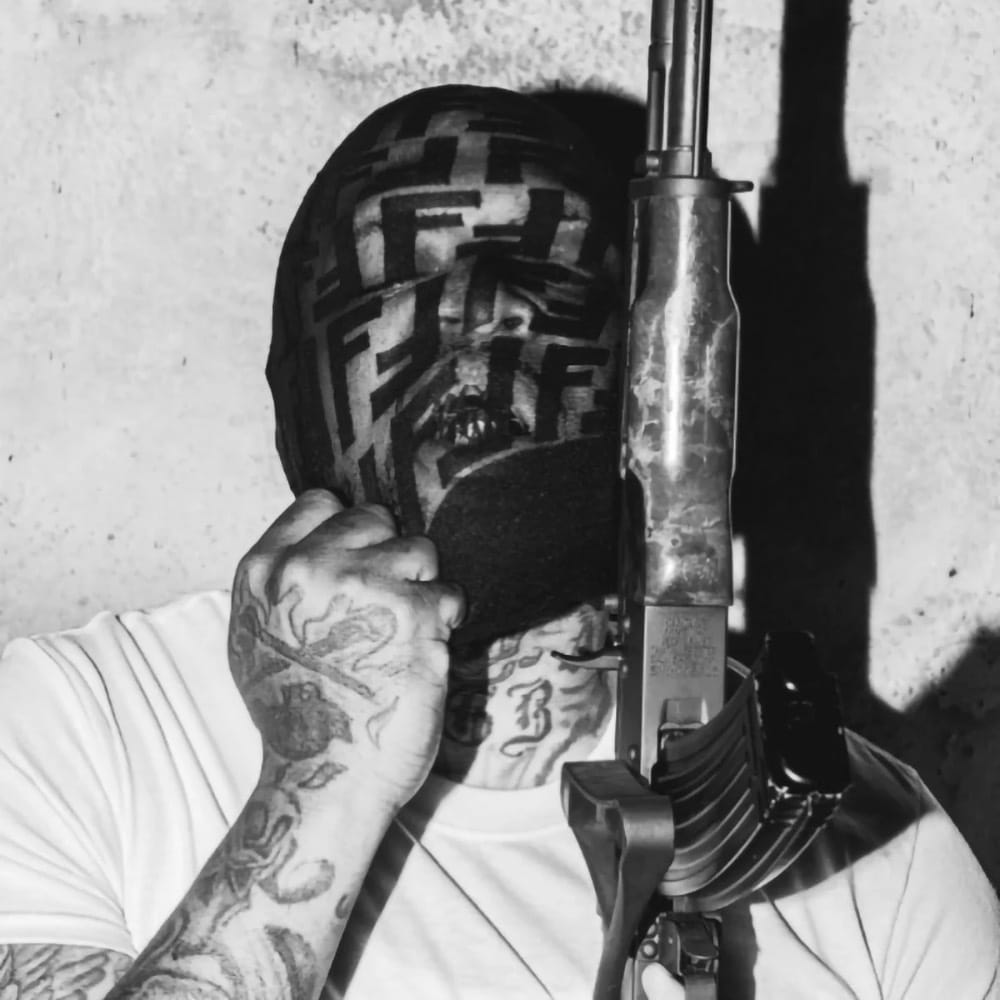 Flygod (2016)
Supreme Blientele (2018)
Buffalo's own Westside Gunn took the underground by storm with his debut, Flygod, and its follow-up, Supreme Blientele. The Griselda Records co-founder's unique voice, cinematic storytelling, and penchant for gritty, boom-bap beats brought a new energy to the rap game. Tracks like "Dunks" and "Brutus" showcase Westside Gunn's ability to paint vivid pictures with his rhymes, cementing his status as a leader in the underground hip hop scene. Together, Flygod and Supreme Blientele laid the groundwork for the Griselda movement that has exploded in the past few years.
31. Jeru the Damaja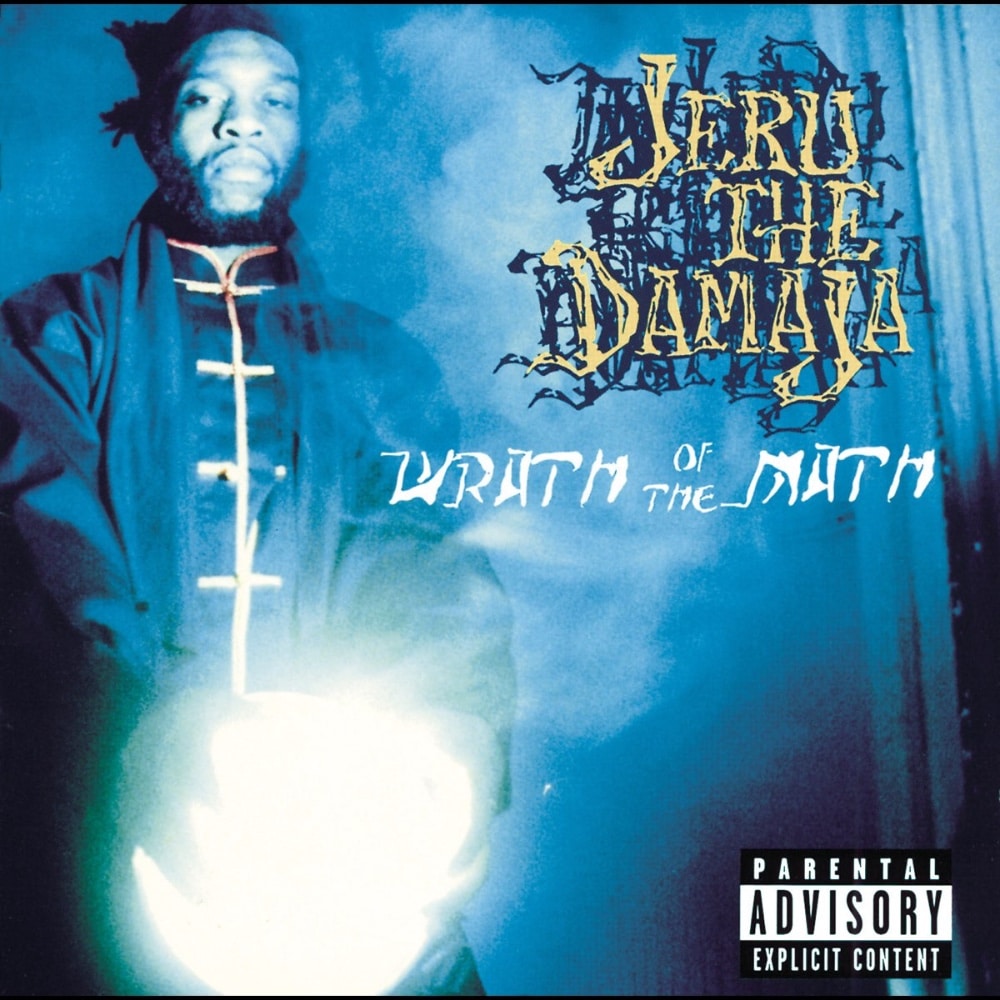 The Sun Rises in the East (1994)
Wrath of the Math (1996)
Jeru the Damaja's thought-provoking debut, The Sun Rises in the East, and its sequel, Wrath of the Math, stand as timeless testaments to the power of conscious hip hop delivered in a package wrapped with banging boom-bap production. With the legendary DJ Premier on the boards, Jeru dropped gems like "Come Clean" and "Ya Playin' Yaself," tackling social issues with razor-sharp wit and insight. These albums remain essential listening for hip hop heads who can't get enough of that gritty, '90s New York era.
30. N.W.A.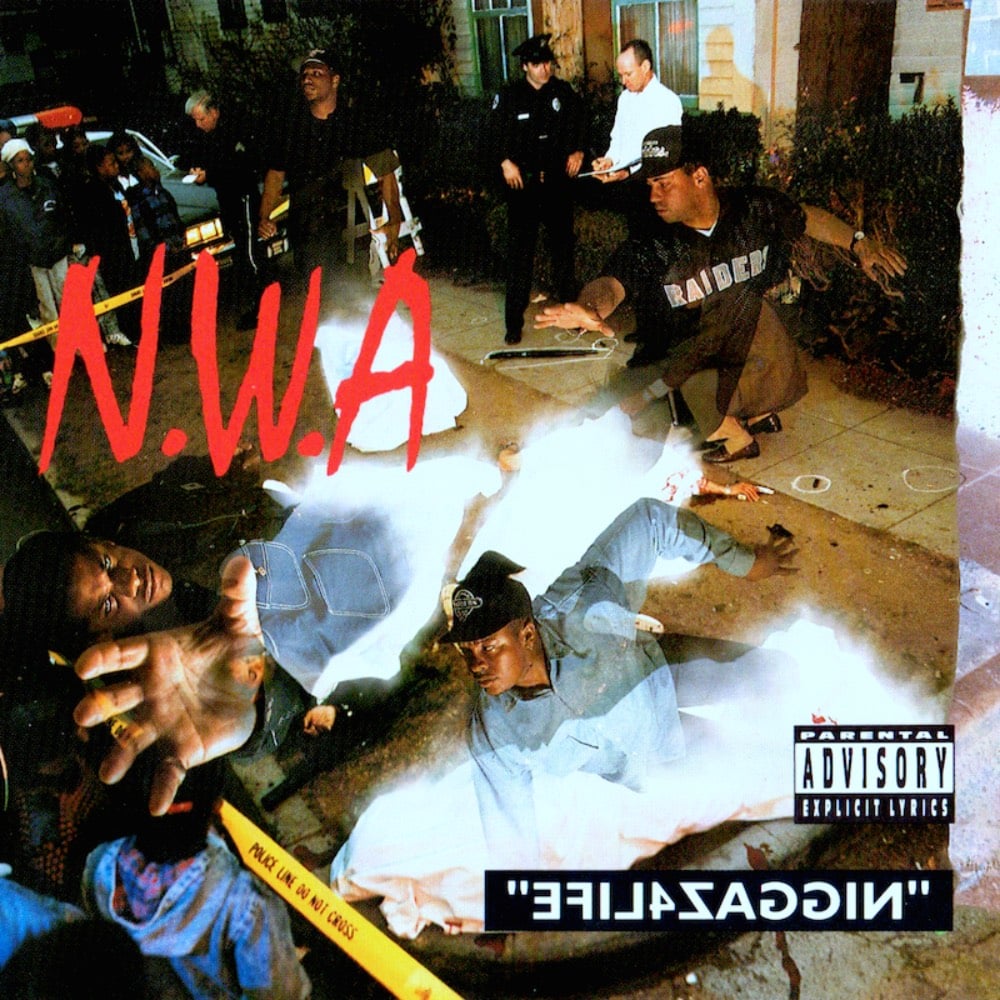 Straight Outta Compton (1988)
Ni**az4Life (1991)
N.W.A.'s groundbreaking debut, Straight Outta Compton, and its follow-up, Ni**az4Life, shook the hip hop world to its core with their raw, unapologetic portrayal of life on the streets of Los Angeles. With tracks like "Fuck tha Police" and "Gangsta Gangsta," N.W.A. pushed boundaries and gave voice to the struggles of urban America. Their revolutionary sound and message laid the foundation for West Coast gangsta rap and forever changed the course of hip-hop history.
29. EPMD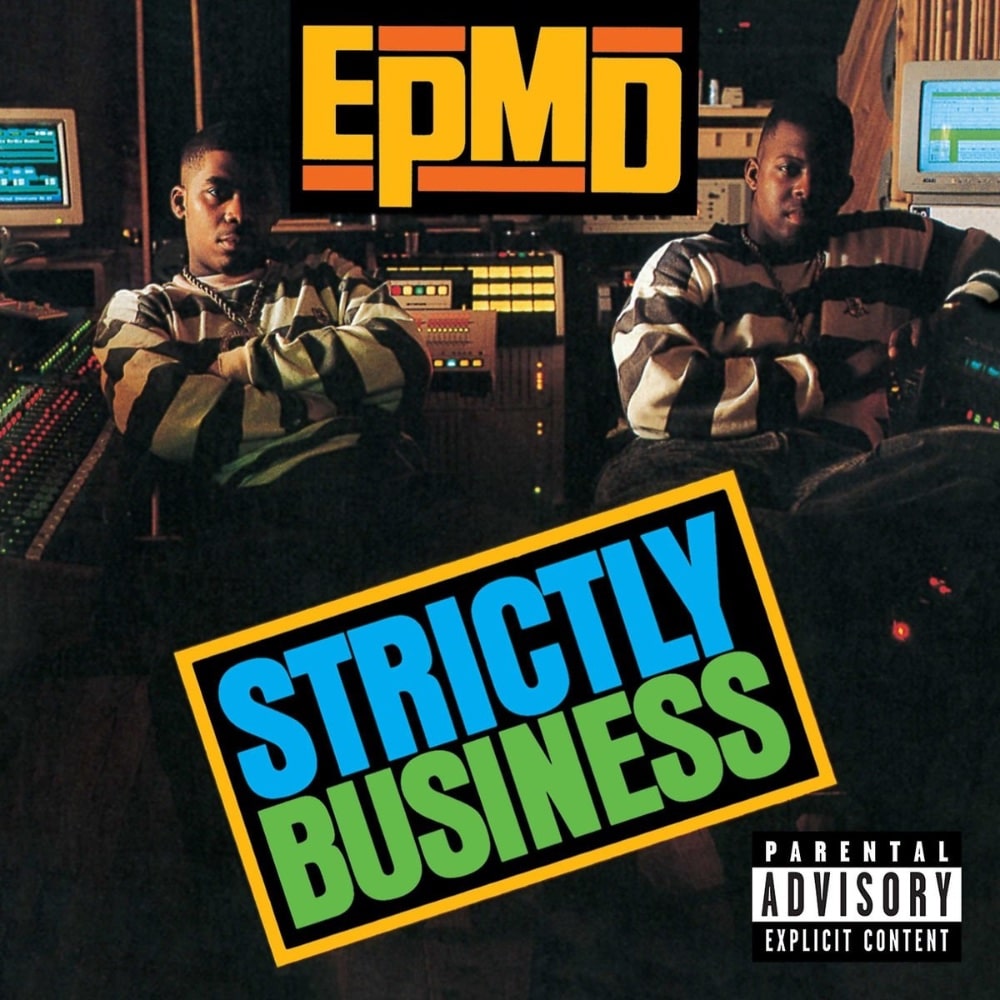 Strictly Business (1988)
Unfinished Business (1989)
Long Island's Erick Sermon and Parrish Smith kicked down the door to the rap game with their 1988 debut, Strictly Business, and kept the momentum going with Unfinished Business. These albums showcased their smooth flows, clever wordplay, and funk-laden beats, producing hits like "You're a Customer" and "So Wat Cha Sayin'." EPMD's back-to-back classics cemented their status as funk innovators in the hip hop game, influencing generations of MCs and producers to come.
28. Run the Jewels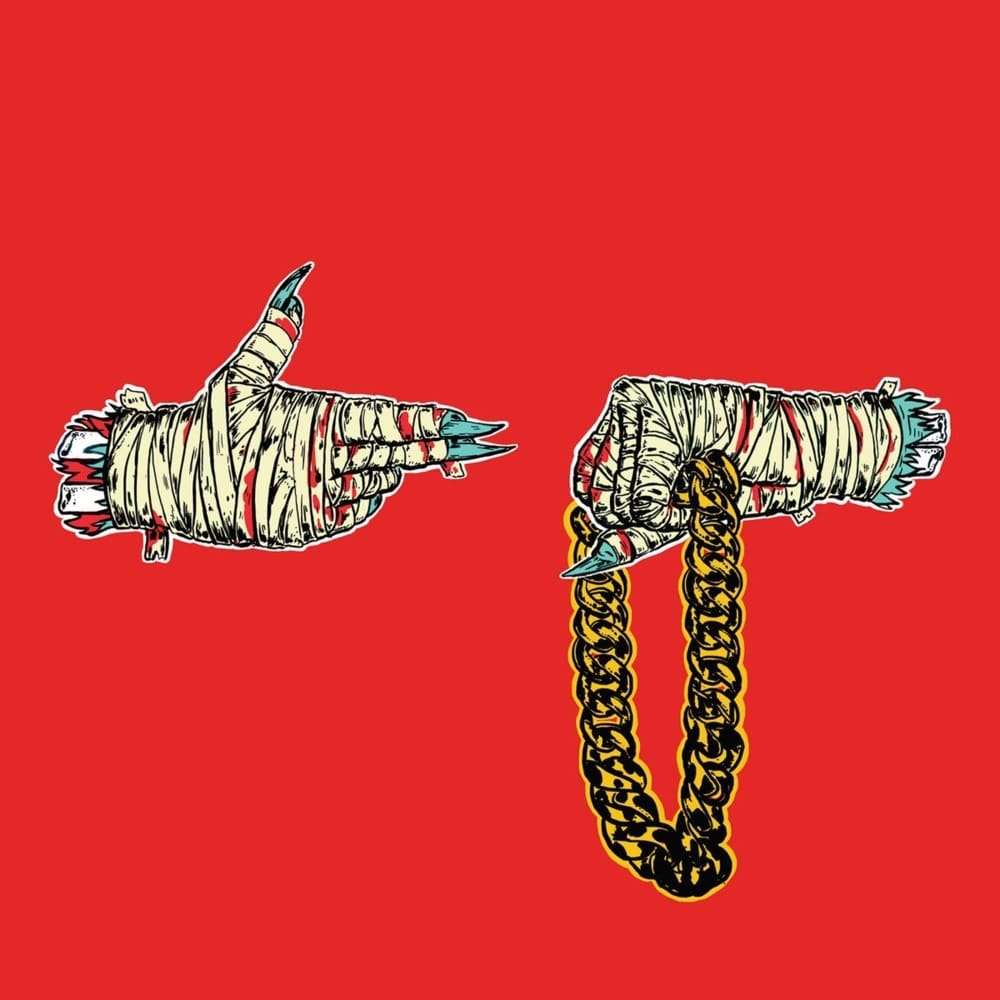 Run the Jewels (2013)
Run the Jewels 2 (2014)
Run the Jewels, the powerhouse duo of Killer Mike and El-P, exploded onto the hip-hop scene with their self-titled debut and its sequel, Run the Jewels 2. These albums showcased the pair's undeniable chemistry, combining El-P's hard-hitting production with their relentless, politically charged rhymes. Tracks like "Close Your Eyes (And Count to Fuck)" and "Blockbuster Night Part 1" demonstrate their ability to deliver high-octane, thought-provoking hip-hop that resonates with fans worldwide. Run the Jewels has become synonymous with uncompromising, genre-defying rap music that bumps ever since.
27. Redman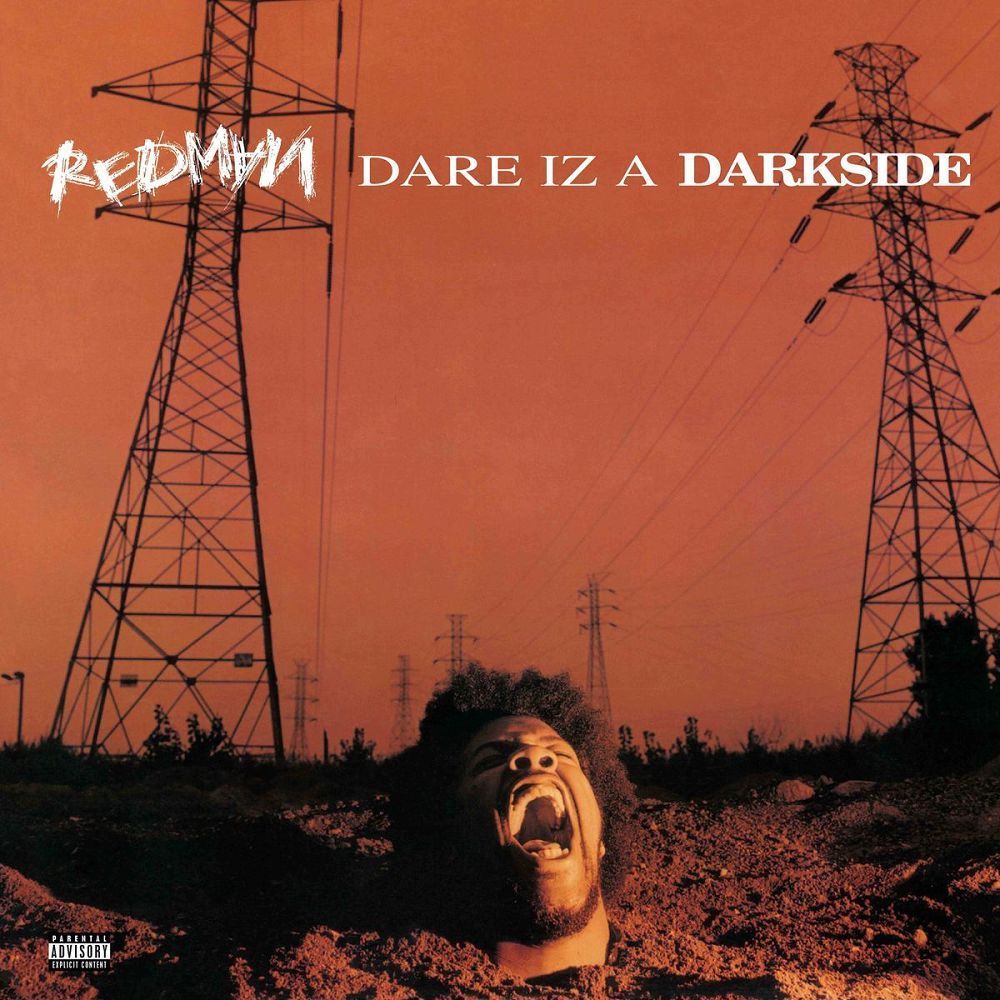 Whut? Thee Album (1992)
Dare Iz a Darkside (1994)
Redman, the Funk Doctor Spock himself, kicked off his illustrious career with the outstanding one-two punch of Whut? Thee Album and Dare Iz a Darkside. The New Jersey native's wild, inventive rhymes and unmistakable charisma shone through on tracks like "Time 4 Sum Aksion" and "Tonight's da Night." As Reggie ventured into the darker corners of his psyche on Dare Iz a Darkside, his skills as an MC and witty lyricist became even more apparent. Together, these albums solidified Redman's position as one of the best rappers of the '90s, setting the stage for his legendary collaborations with Method Man and Def Squad.
26. Kendrick Lamar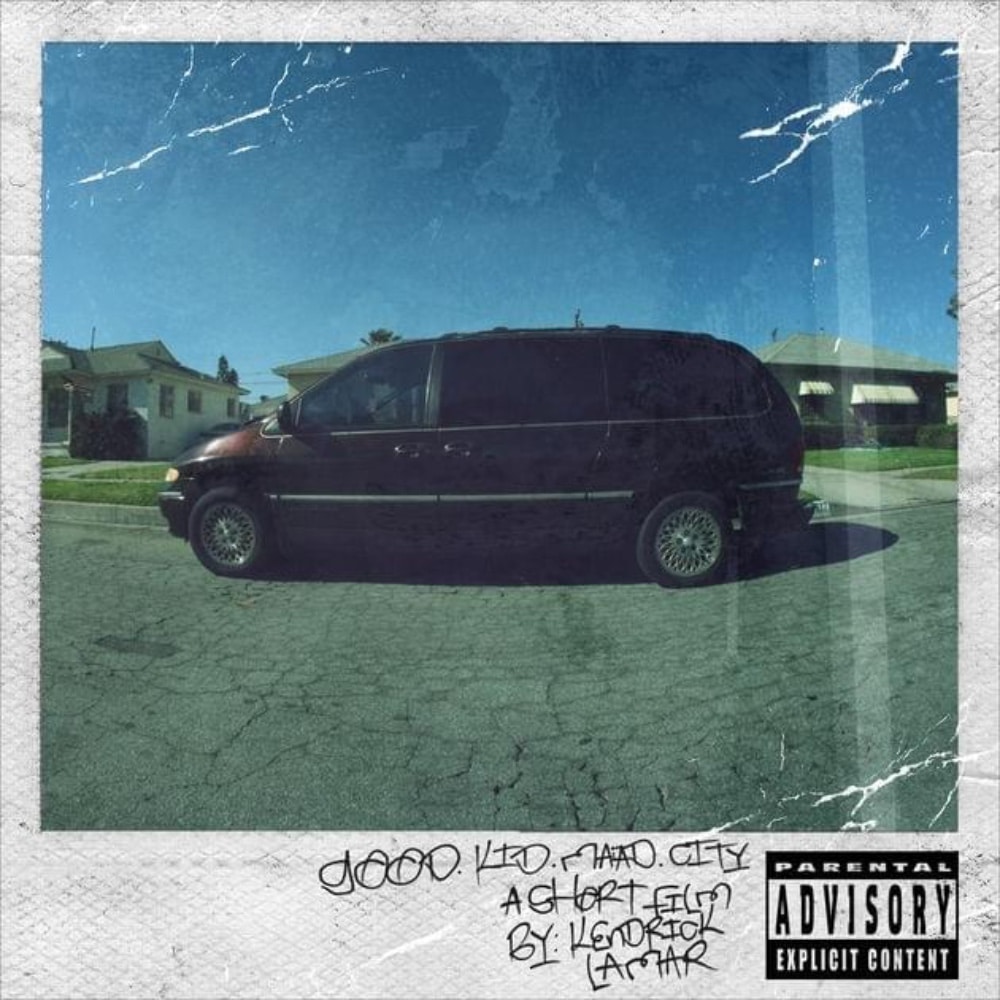 Section.80 (2011)
good kid, m.A.A.d city (2012)
Kendrick Lamar, the Compton-raised wordsmith, left a lasting impression on the hip-hop landscape with his first two albums Section.80 and good kid, m.A.A.d city. Tackling themes of race, street life, and self-reflection, tracks like "A.D.H.D" and "Sing About Me, I'm Dying of Thirst" displayed Kendrick's unparalleled storytelling and introspective lyricism. His cinematic approach to songwriting culminated in good kid, m.A.A.d city, a concept album that captured the struggle of growing up in a turbulent environment. Together, these two albums would kickstart Kendrick's esteemed career as one of the best rappers of all time.
25. Beastie Boys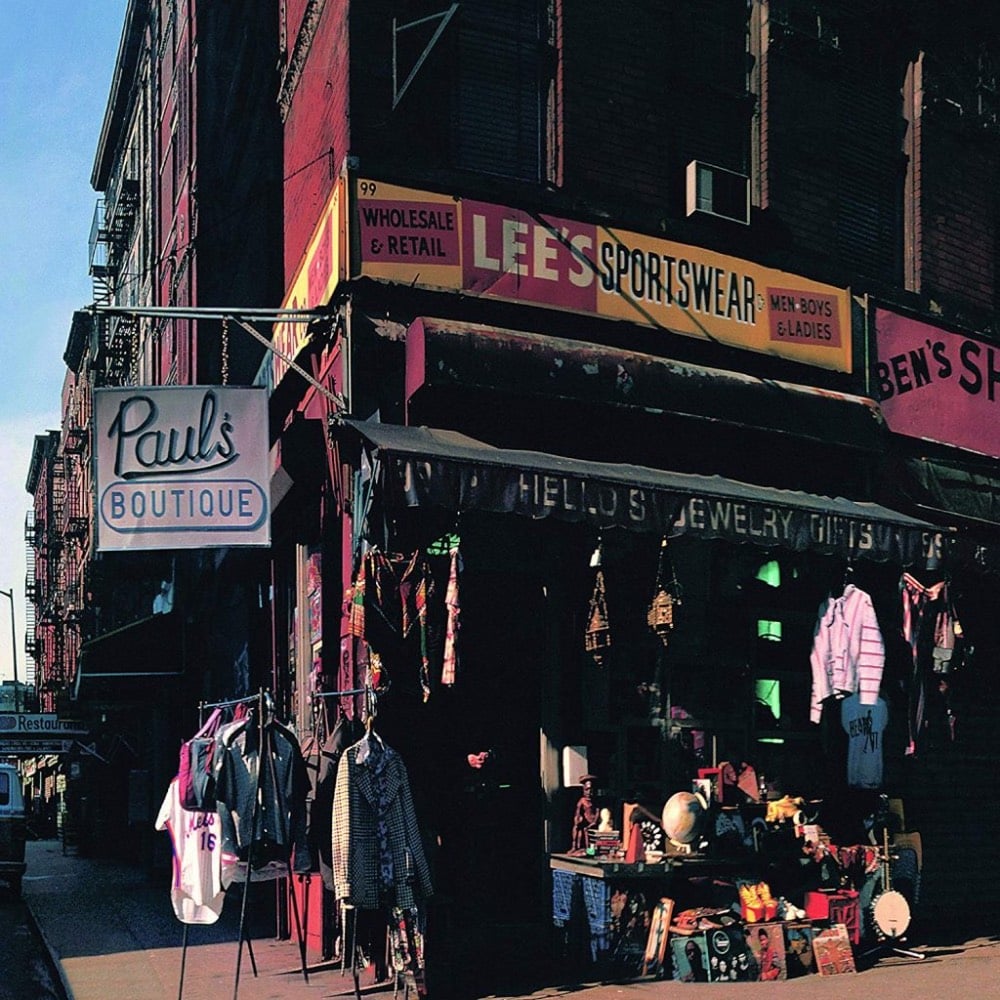 Licensed to Ill (1986)
Paul's Boutique (1989)
The Beastie Boys, hip-hop's original party-starters, came roaring out of the gate with their debut Licensed to Ill and its eclectic follow-up, Paul's Boutique. Bringing their punk rock roots and unique sense of humor to tracks like "Fight for Your Right" and "Brass Monkey," the trio showcased their seamless chemistry and undeniable charisma. With "Paul's Boutique," they took their creativity to new heights, delivering a sample-heavy, genre-defying masterpiece that demonstrated their growth as artists.
24. KRS-One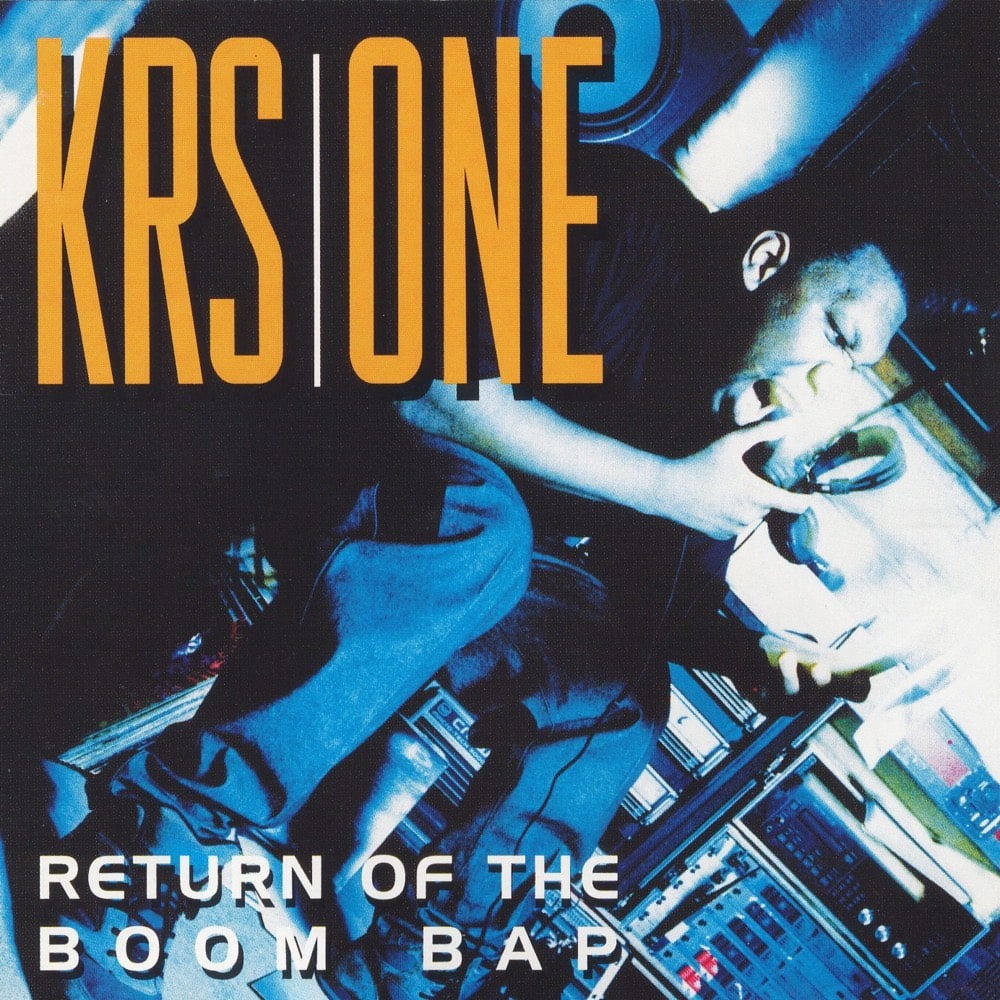 Return of the Boom Bap (1993)
KRS-One (1995)
As a founding figure in the conscious rap movement, KRS-One delivered his powerful message of knowledge and social activism on his debut solo album Return of the Boom Bap and its 1995 follow-up, KRS-One. With the assistance of producers like DJ Premier, Showbiz and Kid Capri, tracks like "Sound of da Police" and "MC's Act Like They Don't Know" showcased KRS' razor-sharp lyrical skills and undeniable prowess as a political force in hip-hop. Dropped nearly 10 years after his debut in the '80s, these two albums told hip hop that the Blastmaster wasn't going anywhere.
23. UGK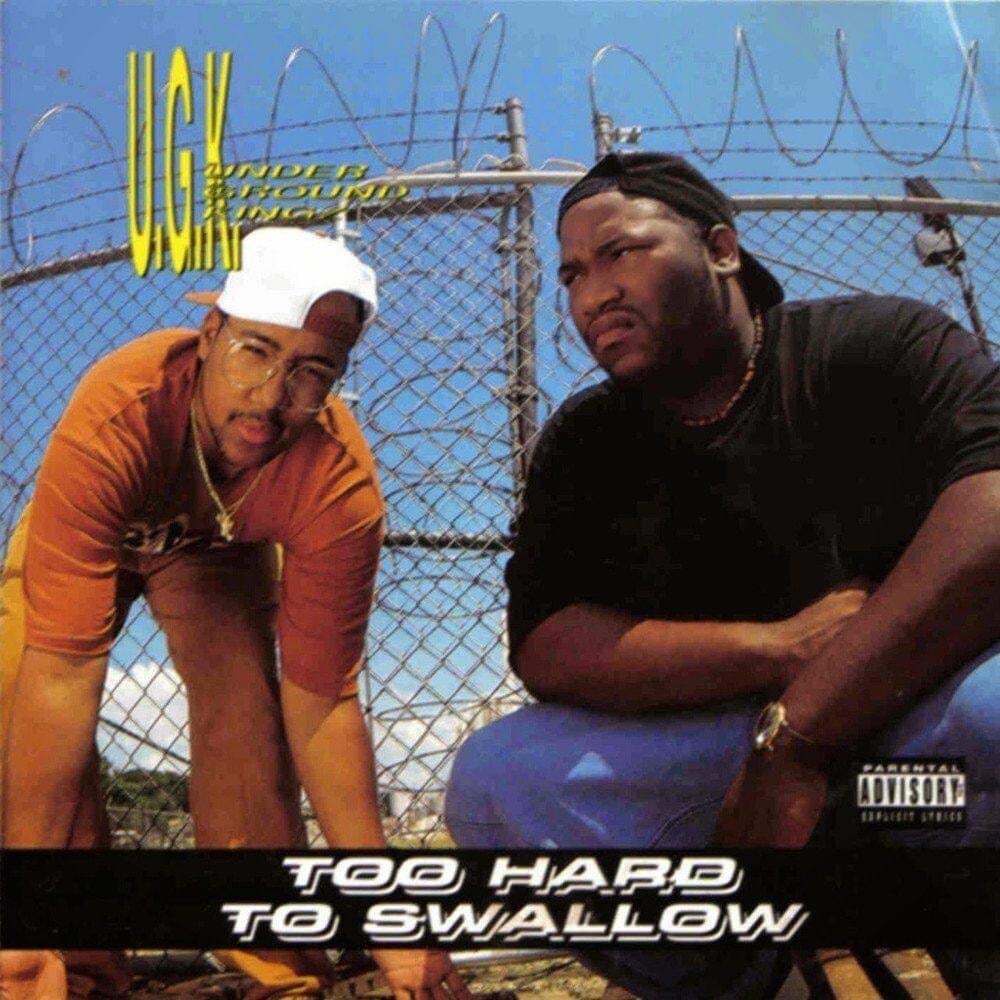 Too Hard to Swallow (1992)
Super Tight… (1994)
UGK put Port Arthur, Texas, on the hip-hop map with their early releases Too Hard to Swallow and Super Tight…. Featuring Pimp C's Southern-fried funk, smooth production, and the Bun B's precise flow and lyricism, UGK crafted timeless tracks like "Pocket Full of Stones" and "Front, Back & Side to Side." These albums laid the groundwork for the future success and influence of Southern hip hop.
22. Kool G Rap & DJ Polo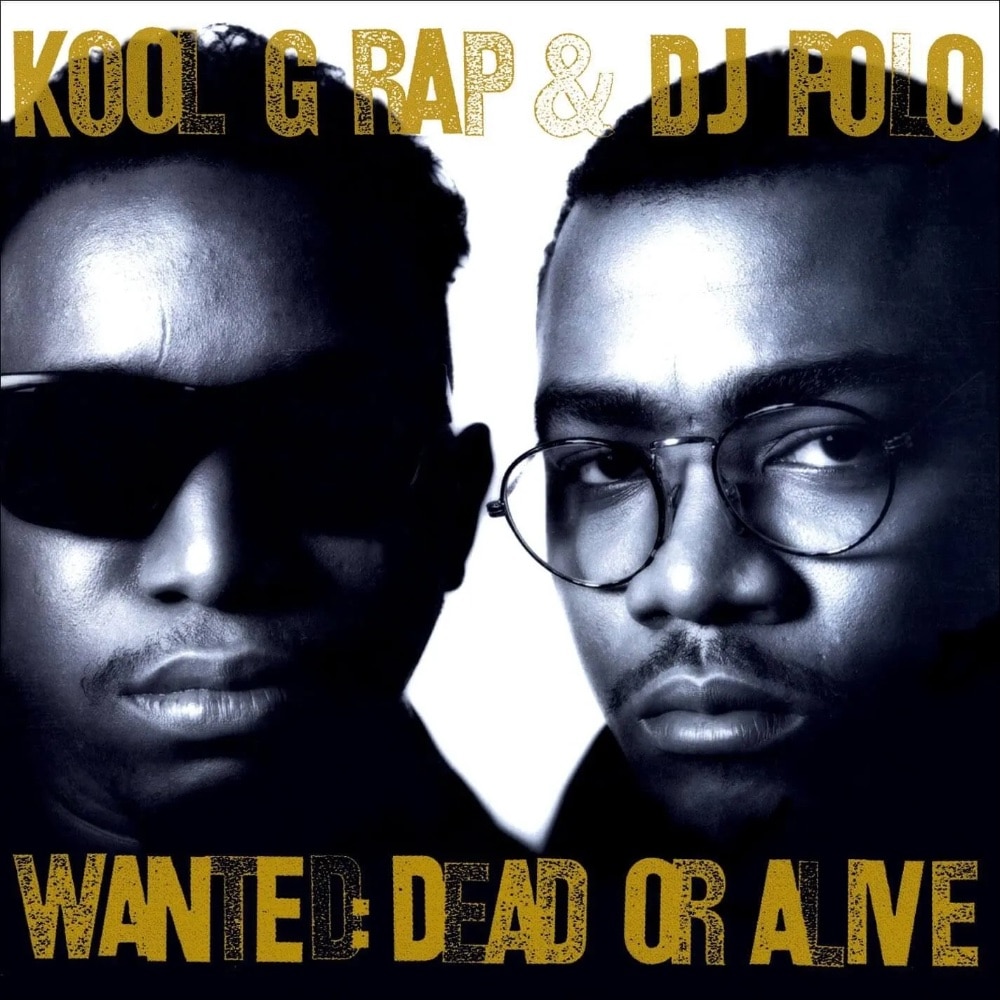 Road to the Riches (1989)
Wanted: Dead or Alive (1990)
Legendary Queens duo Kool G Rap and DJ Polo showcased their undeniable chemistry on their debut album Road to the Riches and its follow-up, Wanted: Dead or Alive. Kool G Rap's intricate, multisyllabic rhymes and vivid storytelling set a new standard for lyrical dexterity, while DJ Polo's vicious scratches and Marley Marl's golden touch provided the perfect backdrop. With tracks like "Men at Work" and "Streets of New York," these albums played a pivotal role in shaping the early golden era of gritty East Coast hip hop.
21. Big Daddy Kane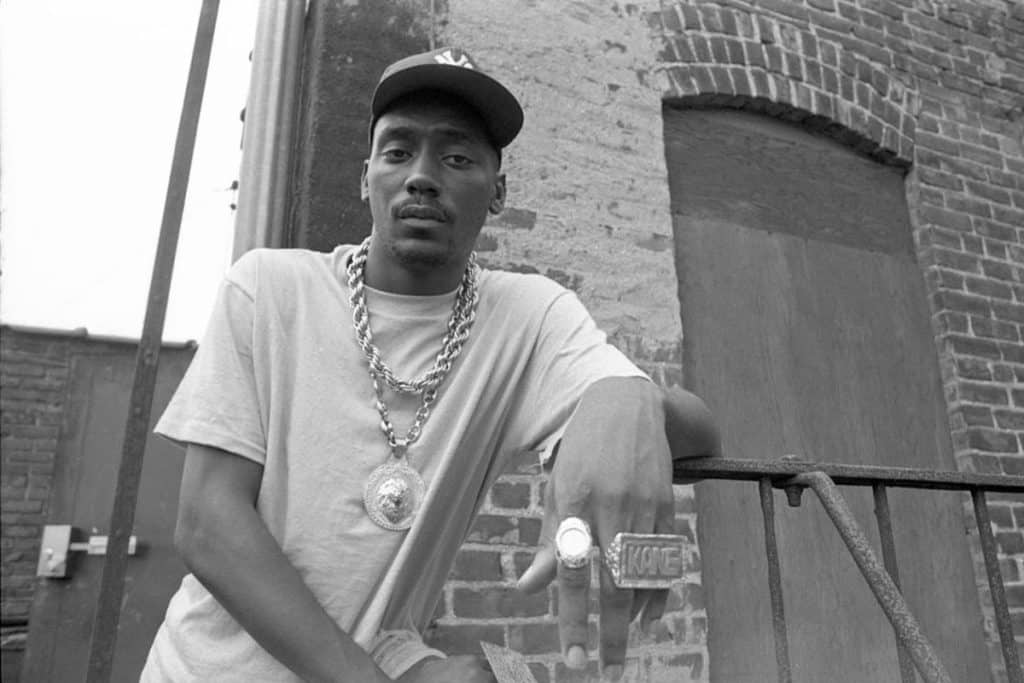 Long Live the Kane (1988)
It's a Big Daddy Thing (1989)
Big Daddy Kane, one of the most influential MCs of all time, made a huge impact on hip hop with his debut Long Live the Kane and sophomore effort It's a Big Daddy Thing. Armed with a smooth, rapid-fire flow and unmatched charisma, Kane delivered classic tracks such as "Ain't No Half-Steppin'" and "Smooth Operator." These albums not only solidified his status as a lyrical giant but also laid the foundation for the suave, playboy persona that would become synonymous with his name. Future Brooklyn greats like Biggie and Jay-Z would take a page out of Kane's playbook for their own successful careers.
20. Gang Starr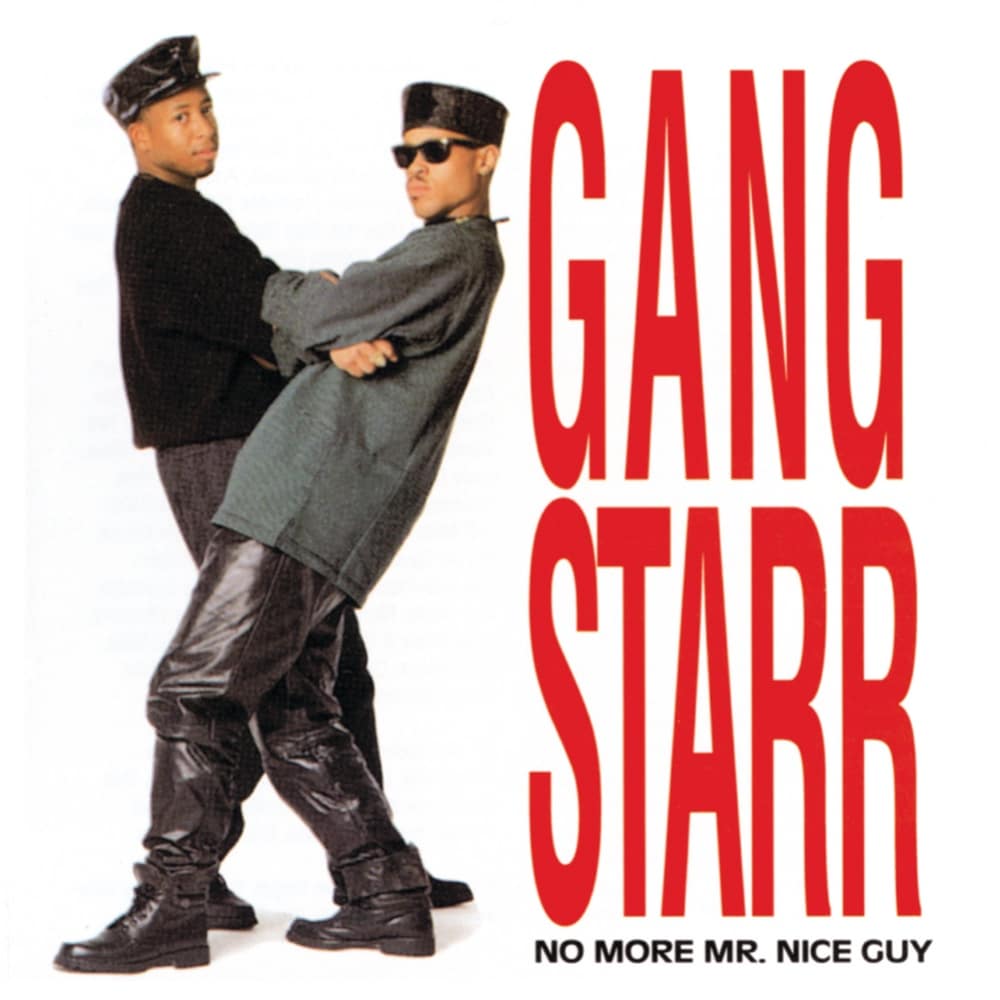 No More Mr. Nice Guy (1989)
Step in the Arena (1991)
Guru's contemplative bars and DJ Premier's jazz-infused production set the tone for Gang Starr's classic debut No More Mr. Nice Guy and its follow-up Step in the Arena. The albums featured tracks like "Manifest" and "Just to Get a Rep," showcasing their unique fusion of jazz and hip-hop. Gang Starr's early work laid the foundation for their legendary status in the hip-hop pantheon.
19. El-P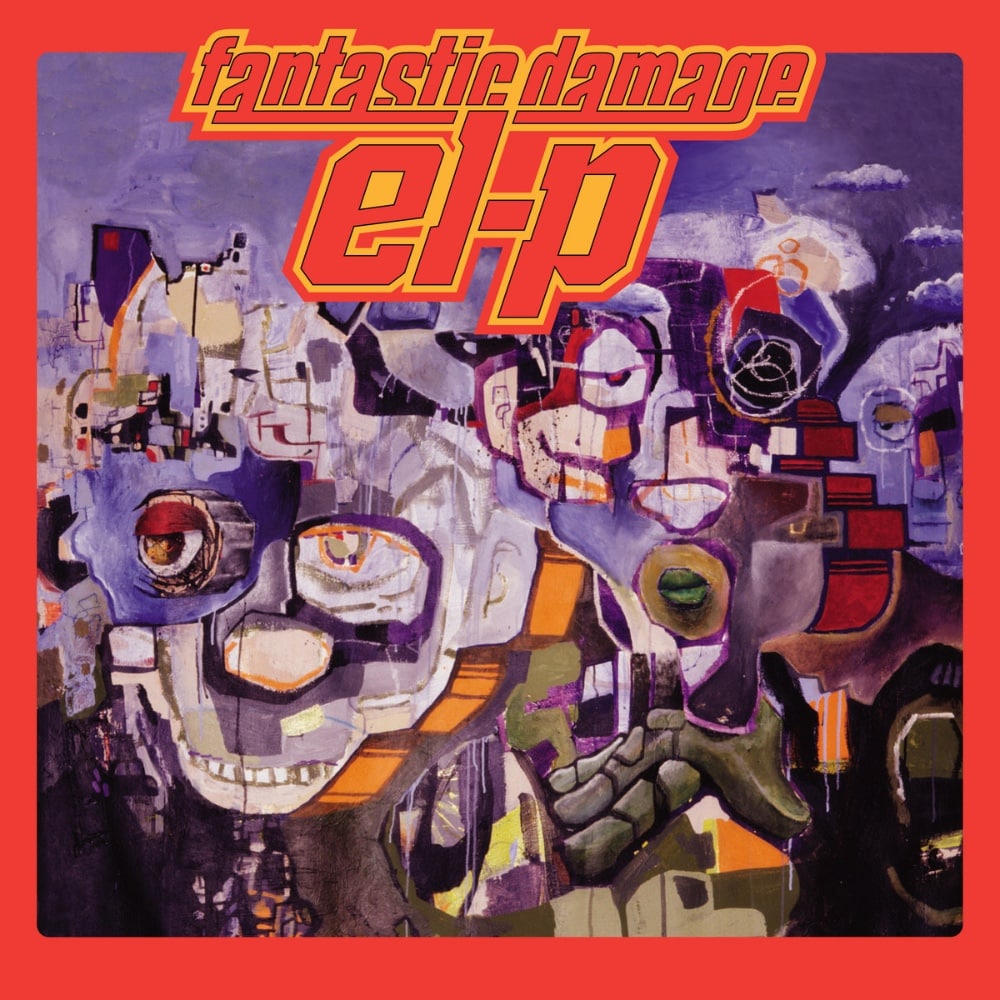 Fantastic Damage (2002)
I'll Sleep When You're Dead (2007)
El-P's solo work, beginning with Fantastic Damage and followed by I'll Sleep When You're Dead, showcased his dense, dystopian production and anarchistic lyricism. These albums helped define the sound of underground hip-hop in the early 2000s, with tracks like "Deep Space 9mm" and "Tasmanian Pain Coaster" highlighting his razor-sharp wit and penchant for dark, futuristic beats.
18. Jay-Z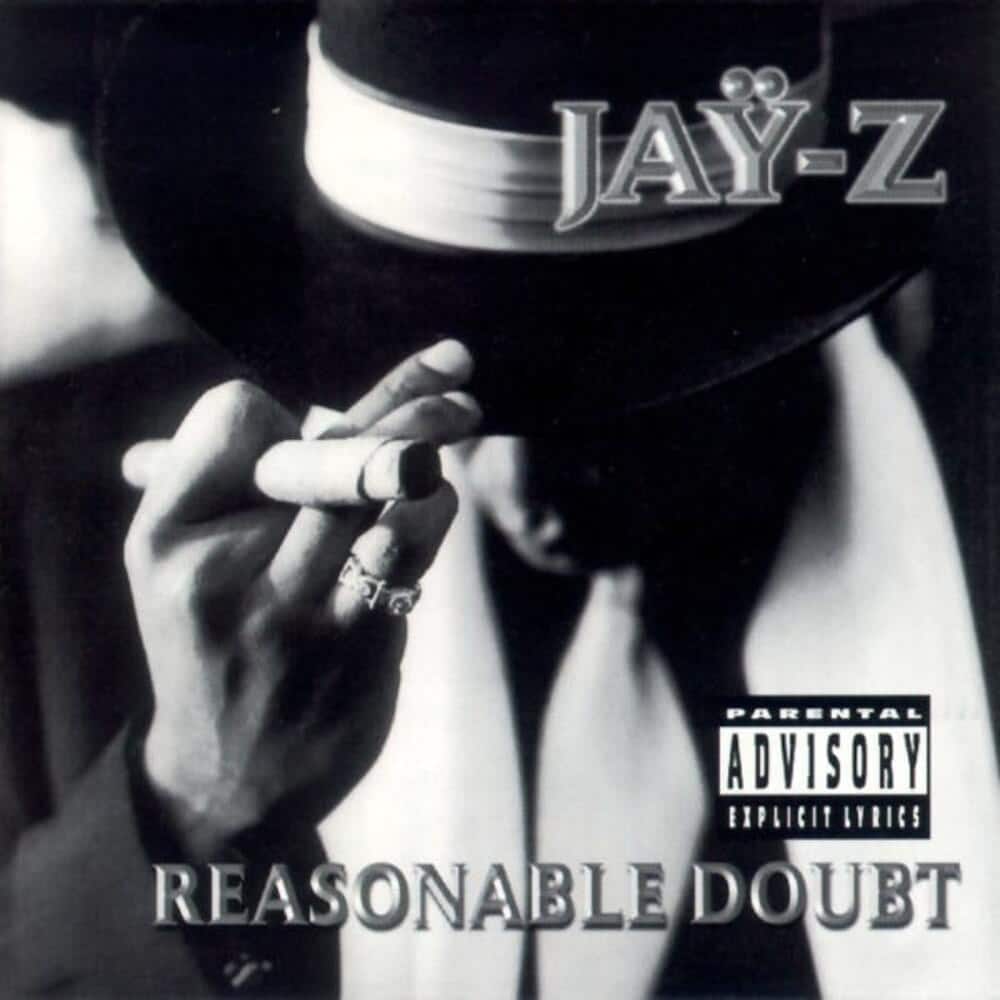 Reasonable Doubt (1996)
In My Lifetime, Vol. 1 (1997)
Hov's iconic debut Reasonable Doubt and its follow-up In My Lifetime, Vol. 1 gave the world a taste of the hustler-turned-rapper's lyrical prowess, cool wit and storytelling ability. With tracks like "Dead Presidents II" and "Imaginary Player," Jay-Z solidified his position as one of the best MCs of the '90s and laid the groundwork for his future dominance in the rap game.
17. Kanye West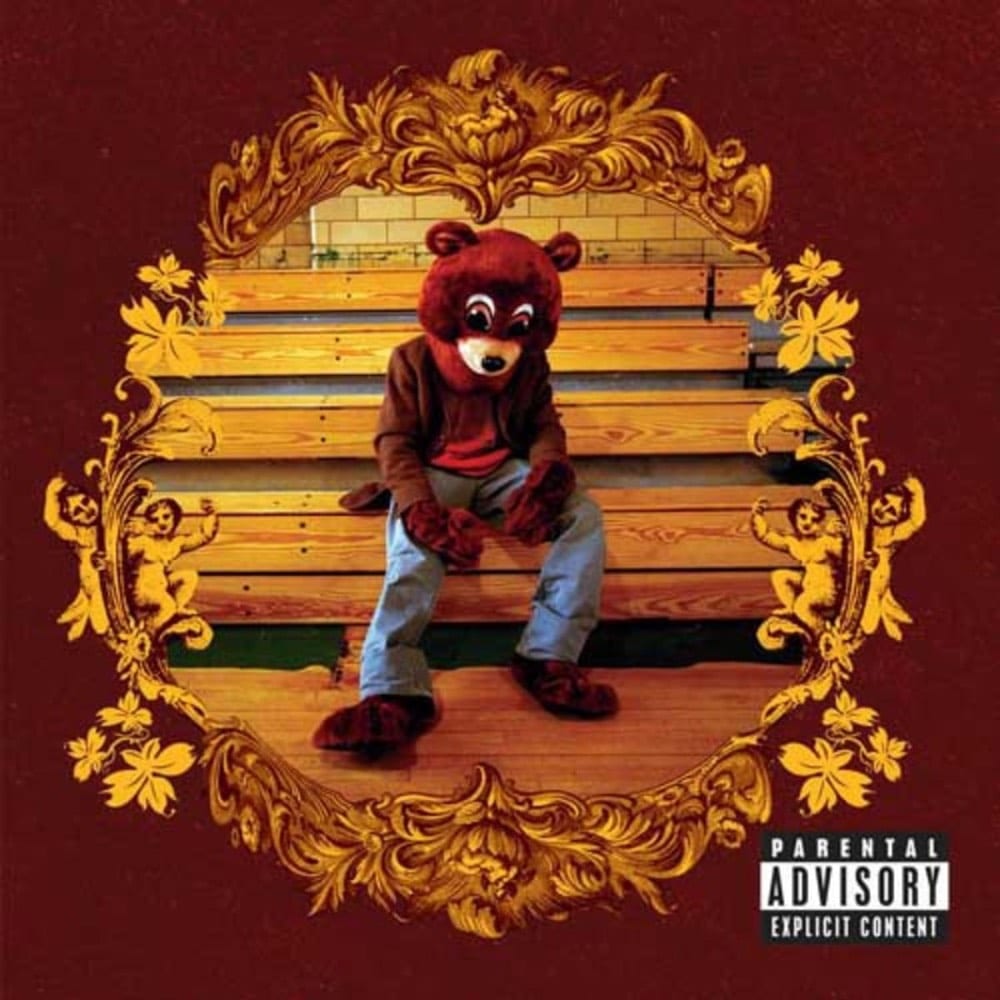 The College Dropout (2004)
Late Registration (2005)
Kanye West burst onto the scene with his genre-defying debut The College Dropout and its critically acclaimed successor, Late Registration. With soulful samples and lush orchestration, Ye proved that a backpack rapper could conquer the mainstream. With massive hits like "Slow Jamz" and "Gold Digger" balanced out by deeper cuts like "Spaceship" "Gone," the Chicago rapper-producer proved that he could do it all, setting the stage for a career that would continually redefine hip hop.
16. Wu-Tang Clan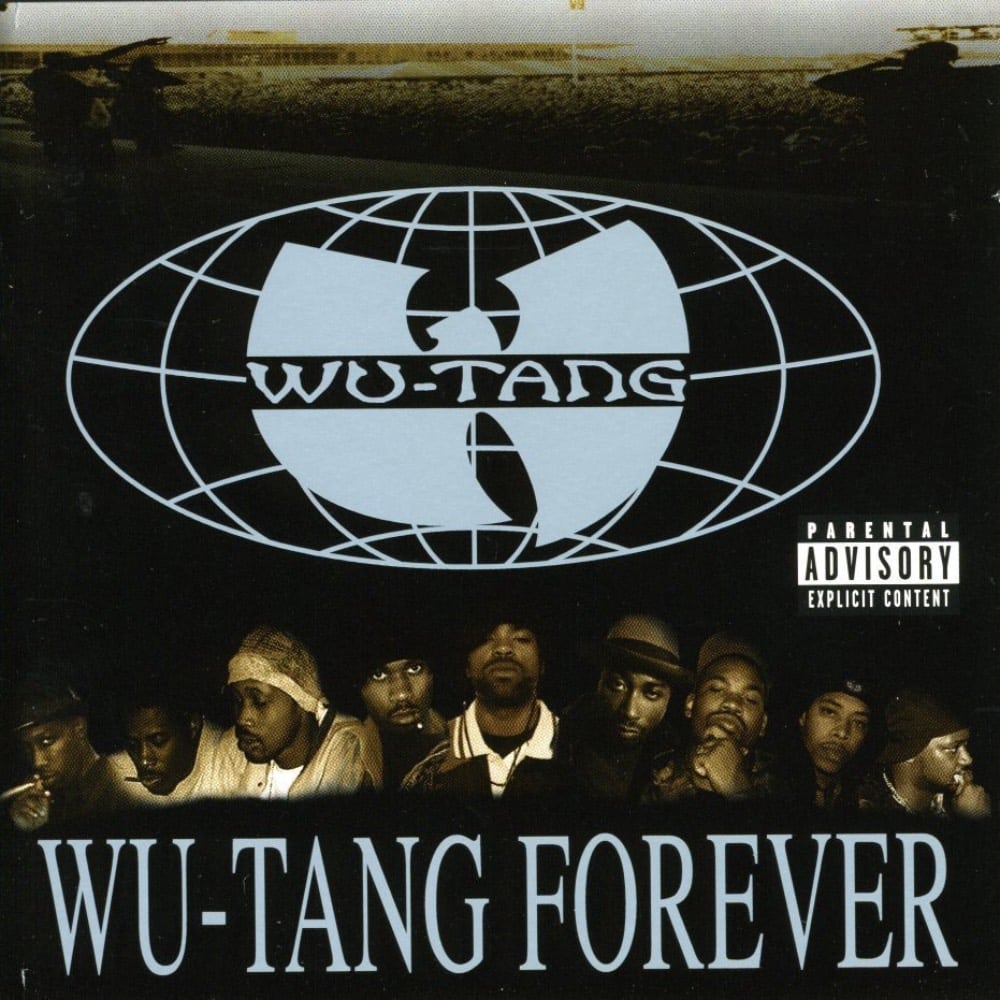 Enter the Wu-Tang (36 Chambers) (1993)
Wu-Tang Forever (1997)
The gritty, raw sounds of Wu-Tang Clan's debut Enter the Wu-Tang (36 Chambers) and the ambitious follow-up Wu-Tang Forever showcased the unparalleled chemistry of the nine Staten Island MCs. RZA's kung-fu inspired, grimy beats provided the perfect backdrop for tracks like "C.R.E.A.M." and "Triumph," cementing the Wu's place as one of the most influential groups in hip-hop history.
15. Public Enemy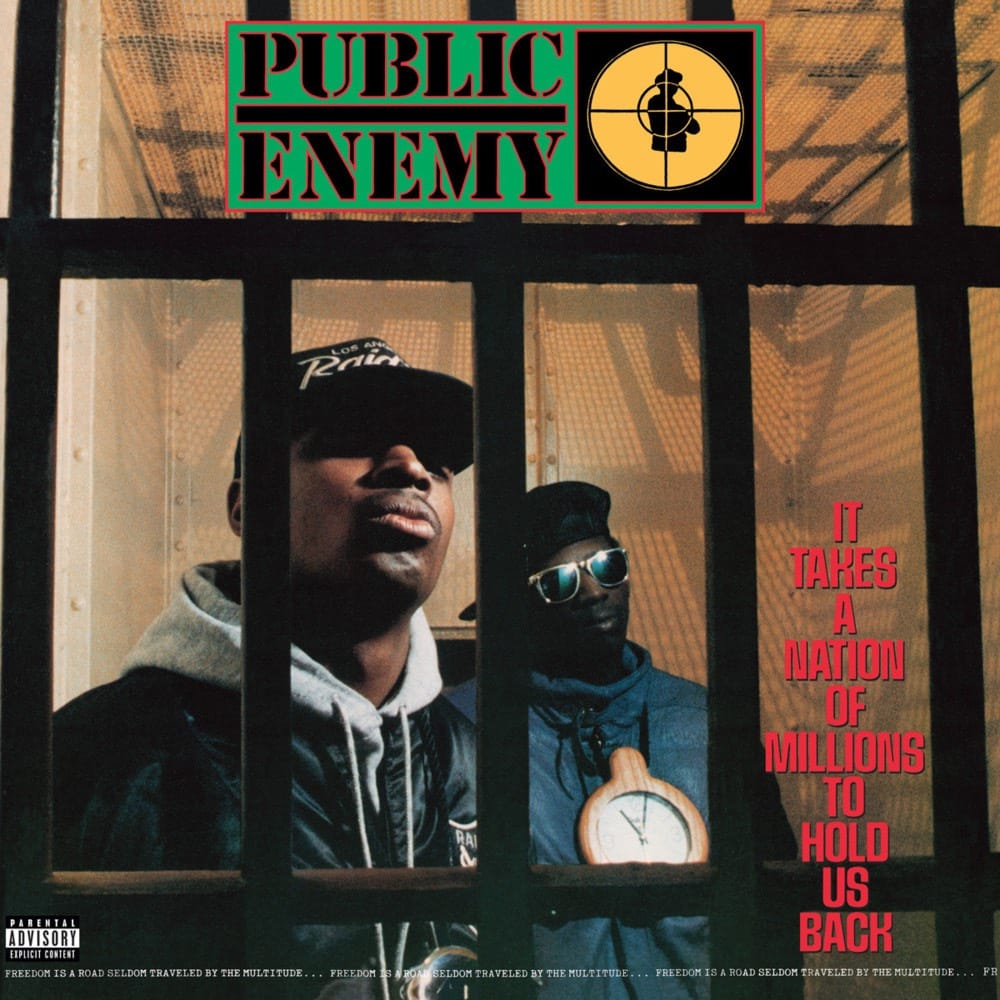 Yo! Bum Rush the Show (1987)
It Takes a Nation of Millions to Hold Us Back (1988)
Revolutionizing the hip-hop landscape, Public Enemy's debut Yo! Bum Rush the Show and its explosive follow-up It Takes a Nation of Millions to Hold Us Back showcased their politically charged, conscious rap style. Chuck D's commanding voice, Flavor Flav's energetic hype-man presence, and The Bomb Squad's hard-hitting beats gave life to iconic tracks like "Bring the Noise" and "Rebel Without a Pause."
14. Missy Elliott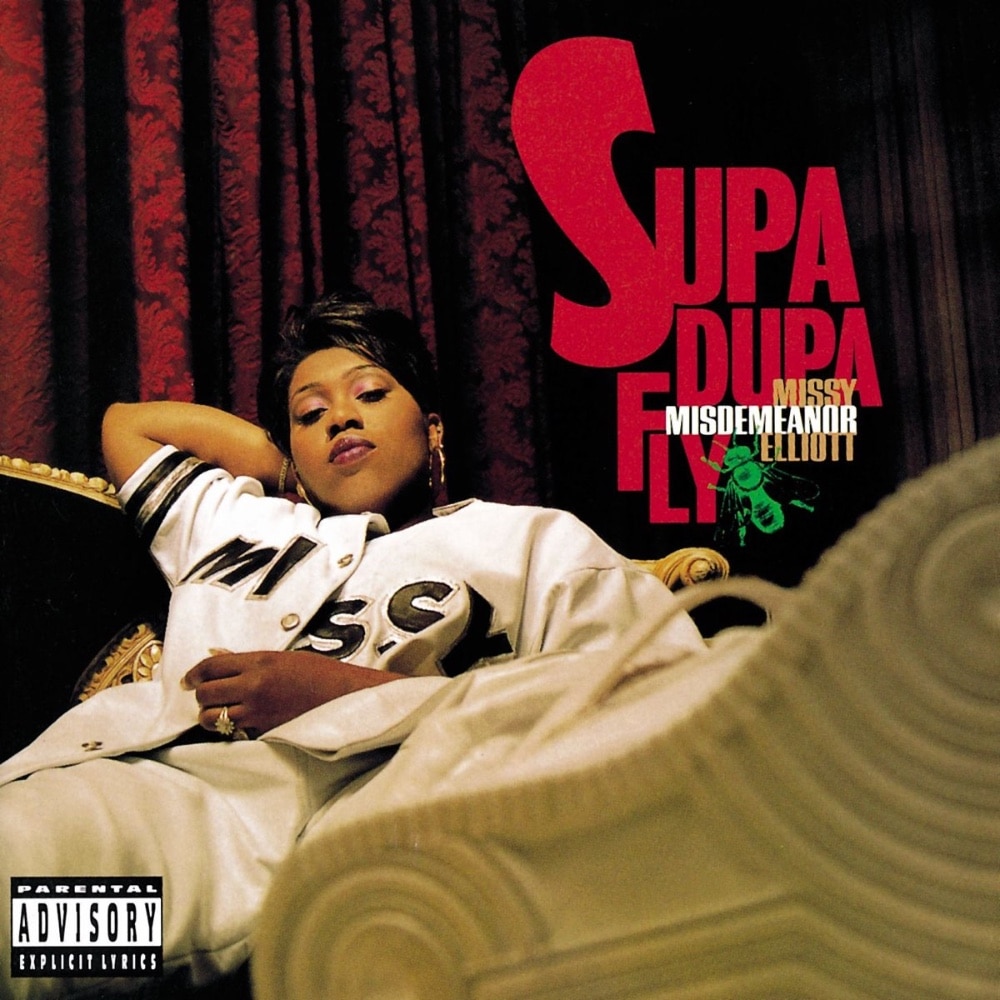 Supa Dupa Fly (1997)
Da Real World (1999)
Setting the stage for a new era of female empowerment in hip-hop, Missy Elliott's game-changing debut Supa Dupa Fly and the equally impressive Da Real World demonstrated her undeniable talent. Fueled by Timbaland's futuristic production and Missy's seamless flow, hits like "The Rain (Supa Dupa Fly)" and "She's a Bitch" proved her ability to stand toe-to-toe with the rap game's heavy hitters.
13. Eric B. & Rakim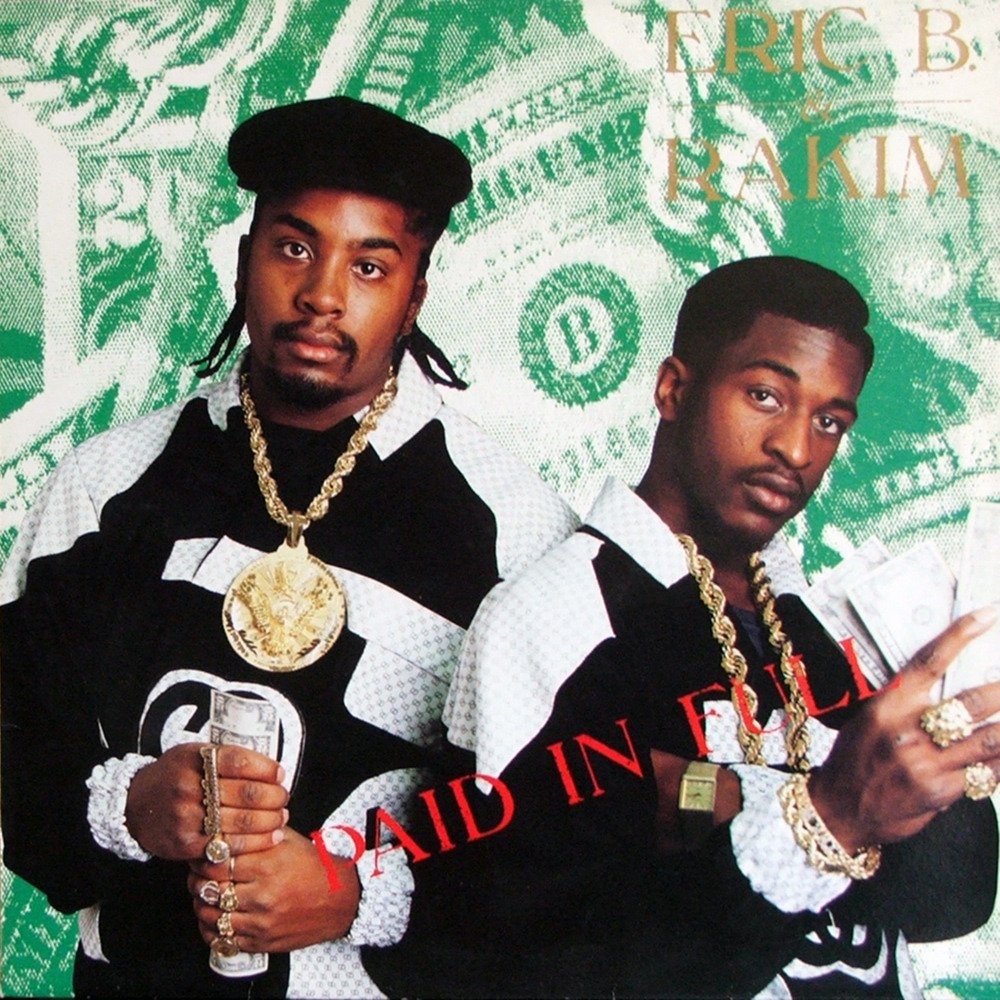 Paid in Full (1987)
Follow the Leader (1988)
Trailblazing their way into hip hop history, Eric B. & Rakim's groundbreaking debut Paid in Full and its masterful successor Follow the Leader showcased Rakim's intricate lyricism and Marley Marl's innovative sampling techniques. Their impact on the genre is immeasurable, as tracks like "I Ain't No Joke" and "Microphone Fiend" paved the way for future generations of wordsmiths and beatmakers.
12. Dr. Dre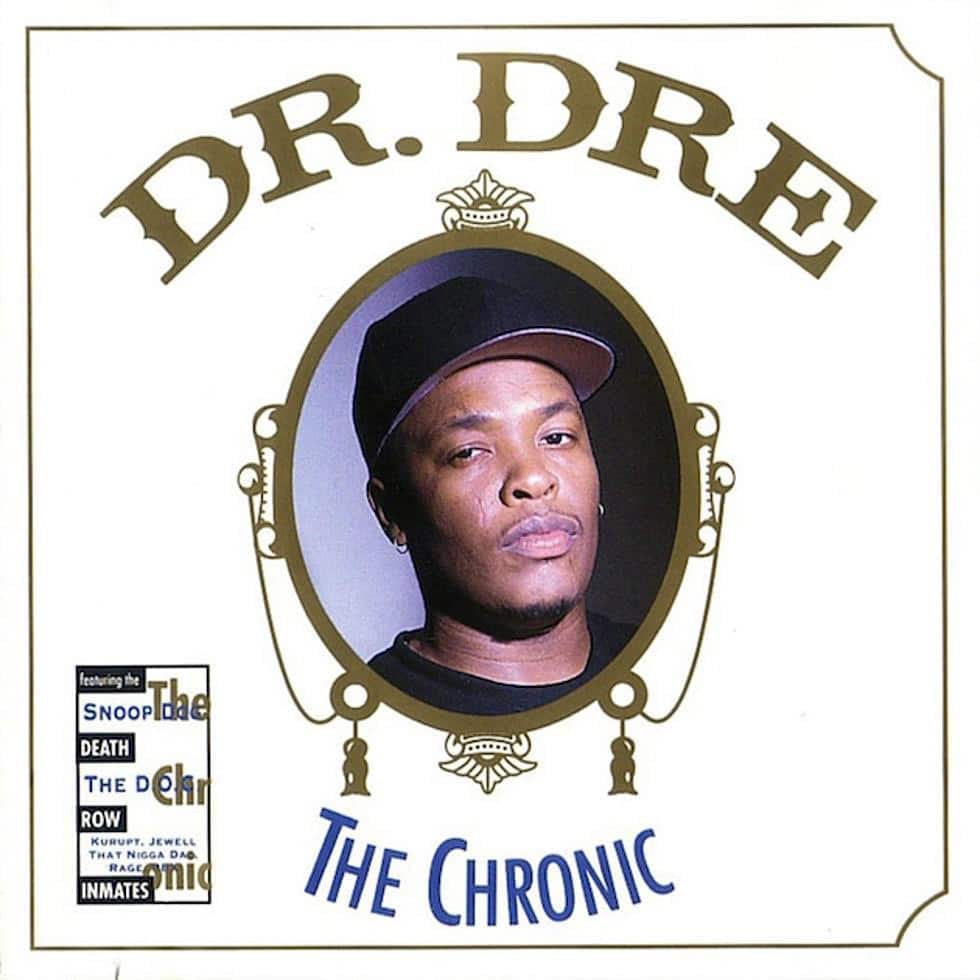 The Chronic (1992)
2001 (1999)
Dr. Dre's The Chronic marked the birth of G-funk and became a defining moment in West Coast hip-hop, with tracks like "Nuthin' but a 'G' Thang" and "Dre Day" showcasing Dre's innovative production and keen ear for talent, like a young Snoop Dogg. Seven years later, Dre returned with 2001, an album packed with more iconic anthems like "Still D.R.E." and "Forgot About Dre," proving his continued dominance in the game and ability to adapt to the evolving hip hop landscape.
11. Ghostface Killah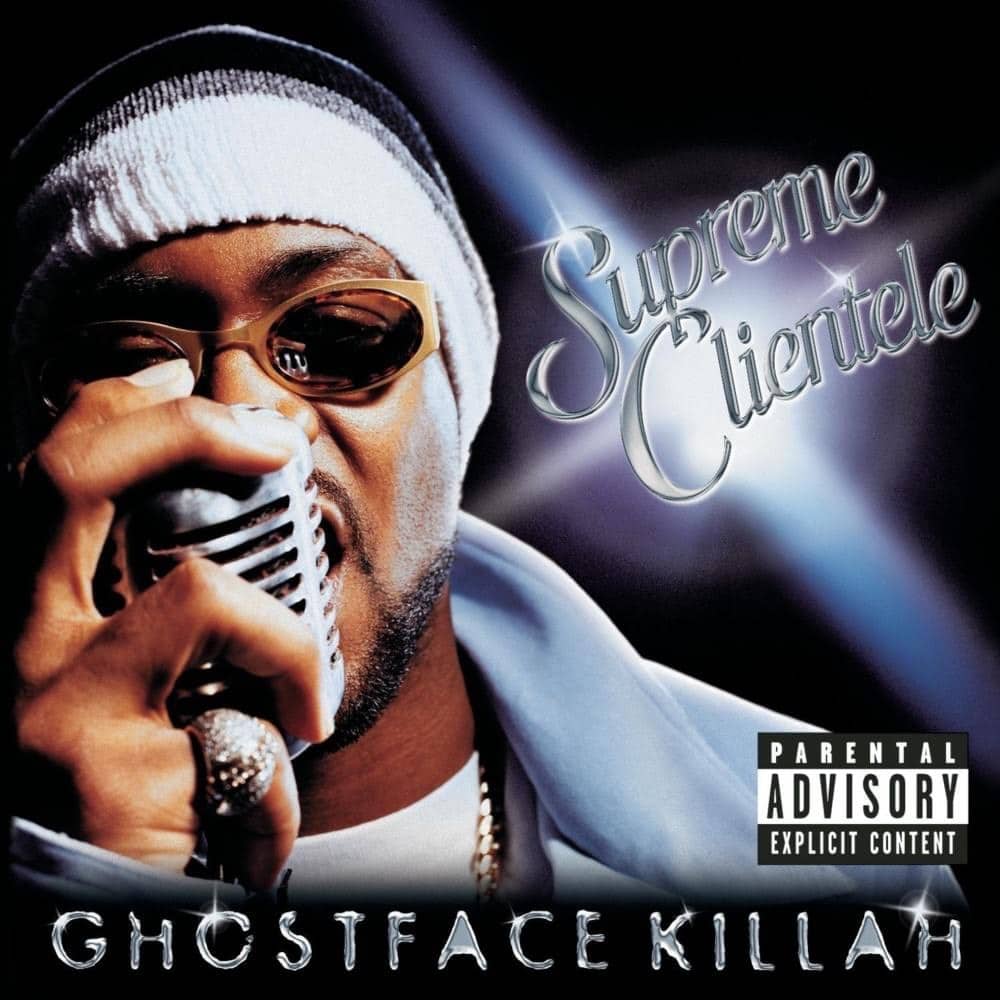 Ironman (1996)
Supreme Clientele (2000)
Ghostface Killah's solo debut, Ironman, set the stage for his storied career, as the Wu-Tang member's vivid storytelling and raw emotion shined on tracks like "All That I Got Is You" and "Daytona 500." Ghostface followed up with Supreme Clientele, a critically acclaimed masterpiece showcasing more of his trademark slang and intricate lyricism on standout tracks like "Nutmeg" and "Apollo Kids," solidifying his status as the best rapper in the Wu-Tang Clan.
10. A Tribe Called Quest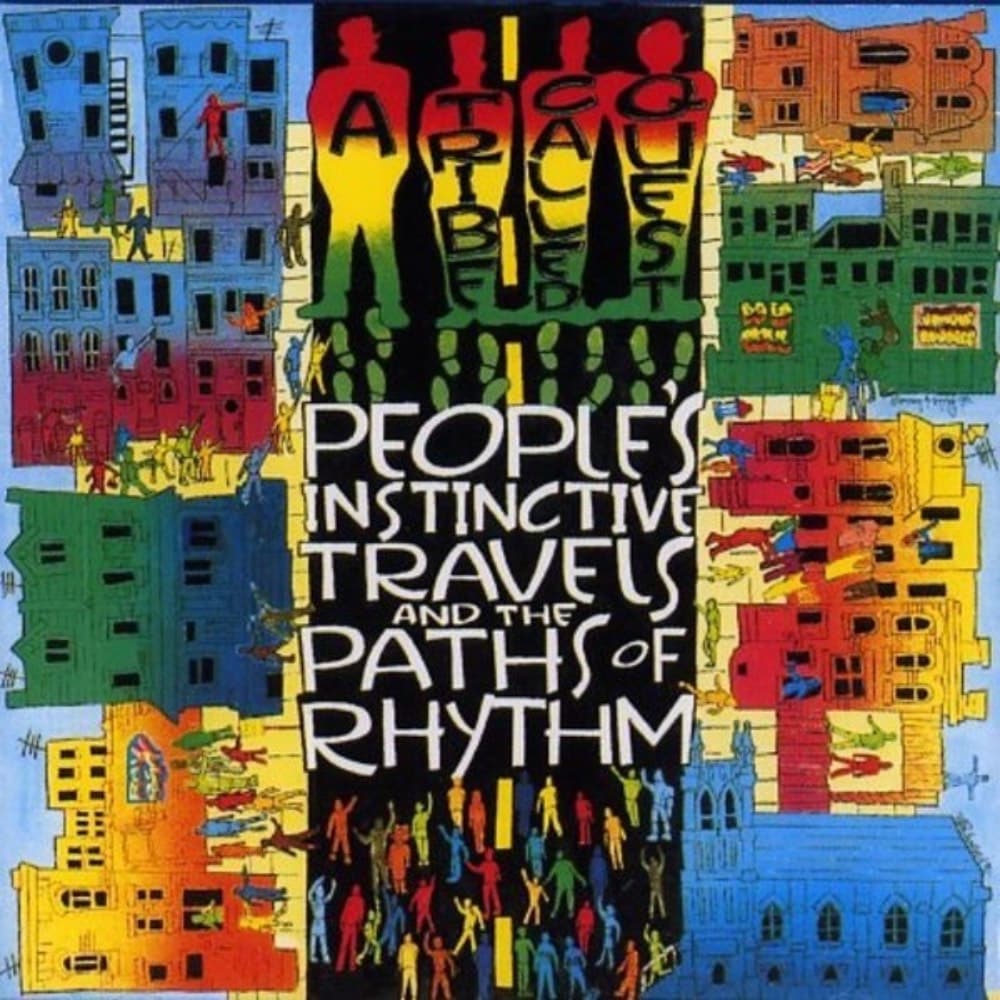 People's Instinctive Travels and the Paths of Rhythm (1990)
The Low End Theory (1991)
A Tribe Called Quest's debut, People's Instinctive Travels and the Paths of Rhythm, brought a refreshing, playful approach to hip-hop with tracks like "Can I Kick It?" and "Bonita Applebum." Their sophomore album, The Low End Theory, expanded on their jazz-infused sound, as Q-Tip and Phife Dawg tackled social issues and delivered introspective bars over infectious grooves, with tracks like "Scenario" and "Check the Rhime" becoming hip-hop classics.
9. Lupe Fiasco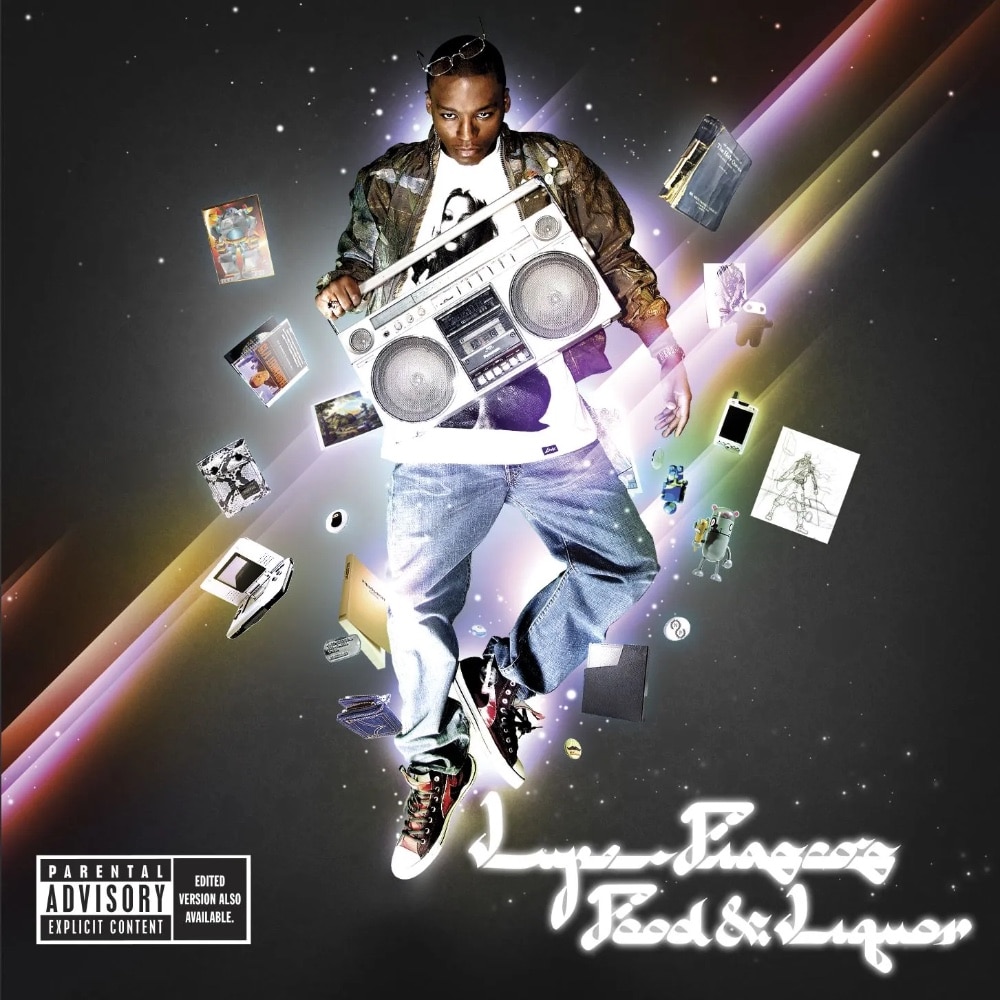 Food & Liquor (2006)
The Cool (2007)
Lupe Fiasco's Food & Liquor established him as a thoughtful and skilled lyricist, tackling topics like consumerism, racism, and personal struggles over lush, genre-blending production. Songs like "Kick, Push" and "Daydreamin'" exemplify Lupe's unique style and vivid storytelling. His follow-up, The Cool, expanded on his narrative-driven approach, diving into a concept album that featured tracks like "Superstar" and "Paris, Tokyo," further showcasing Lupe's penchant for blending conscious themes with commercial appeal.
8. Boogie Down Productions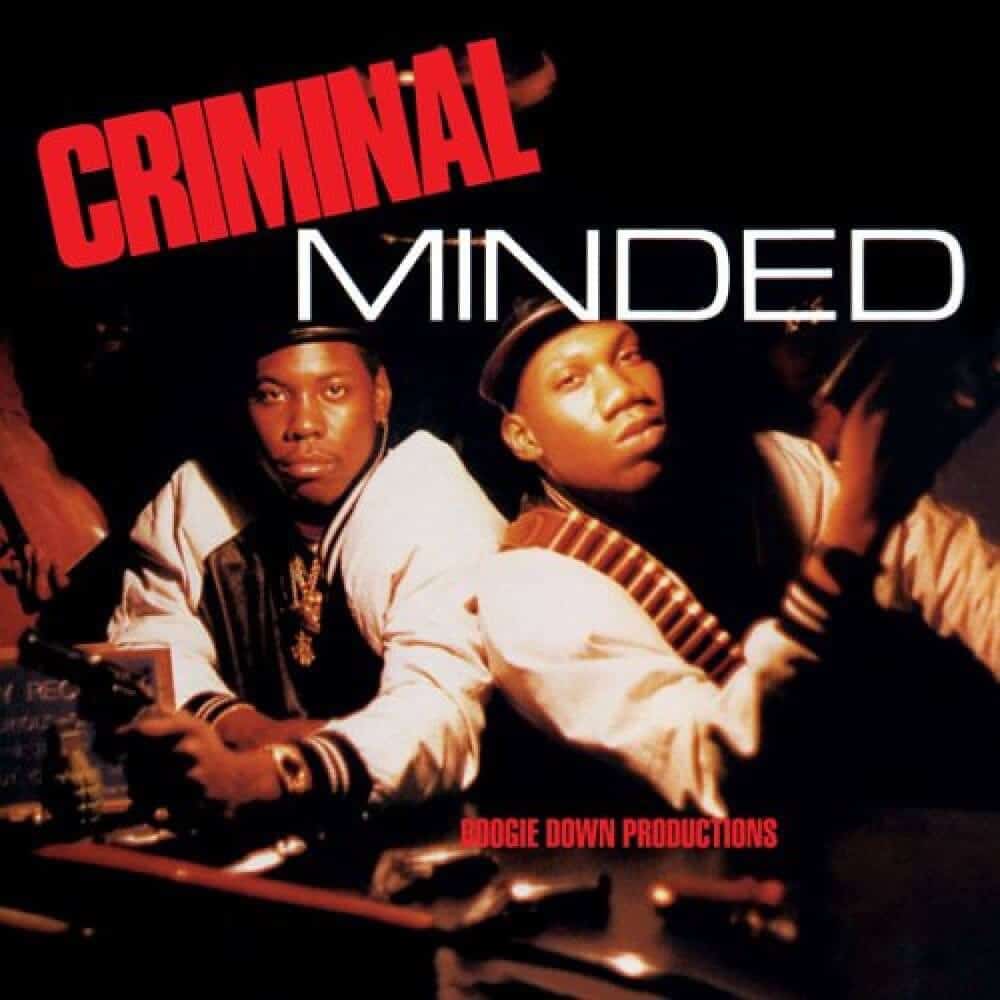 Criminal Minded (1987)
By All Means Necessary (1988)
Boogie Down Production's debut, Criminal Minded, marked the arrival of KRS-One's fierce blend of gangsta raps and conscious social commentary as well as some of the hardest beats of the '80s. Following La Rock's tragic passing, KRS-One continued to cement BDP's legacy with By All Means Necessary, tackling themes of violence and social injustice through tracks like "My Philosophy" and "Stop the Violence."
7. Clipse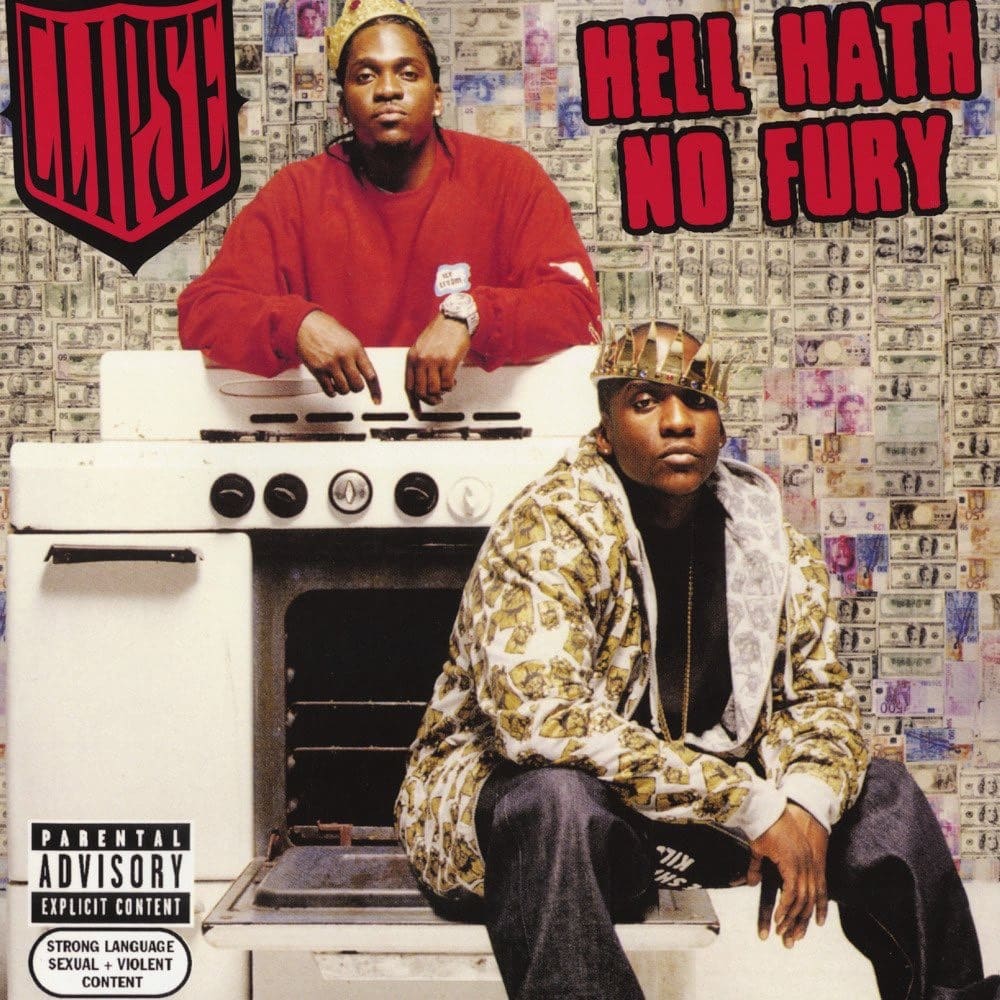 Lord Willin' (2002)
Hell Hath No Fury (2006)
With the release of their debut, Lord Willin', Clipse, comprised of brothers Pusha T and No Malice, brought a new level of lyrical dexterity to the street rap game. With hits like "Grindin'" and "When the Last Time," the Virginia duo cemented themselves as the new golden child of coke rap. Their sophomore effort, Hell Hath No Fury, further showcased their precise lyricism and undeniable chemistry, backed by The Neptunes' top-notch production on hits like "Mr. Me Too" and "Wamp Wamp (What It Do)."
6. OutKast
Southernplayalisticadillacmuzik (1994)
ATLiens (1996)
OutKast's entrance into the hip-hop scene with Southernplayalisticadillacmuzik was nothing short of revolutionary, as Big Boi and Andre 3000 redefined Southern rap with their eclectic style and vivid storytelling. Their follow-up, ATLiens, saw the duo exploring new sonic territory, with tracks like "Elevators (Me & You)" and "Jazzy Belle" solidifying their place among rap's elite.
5. DMX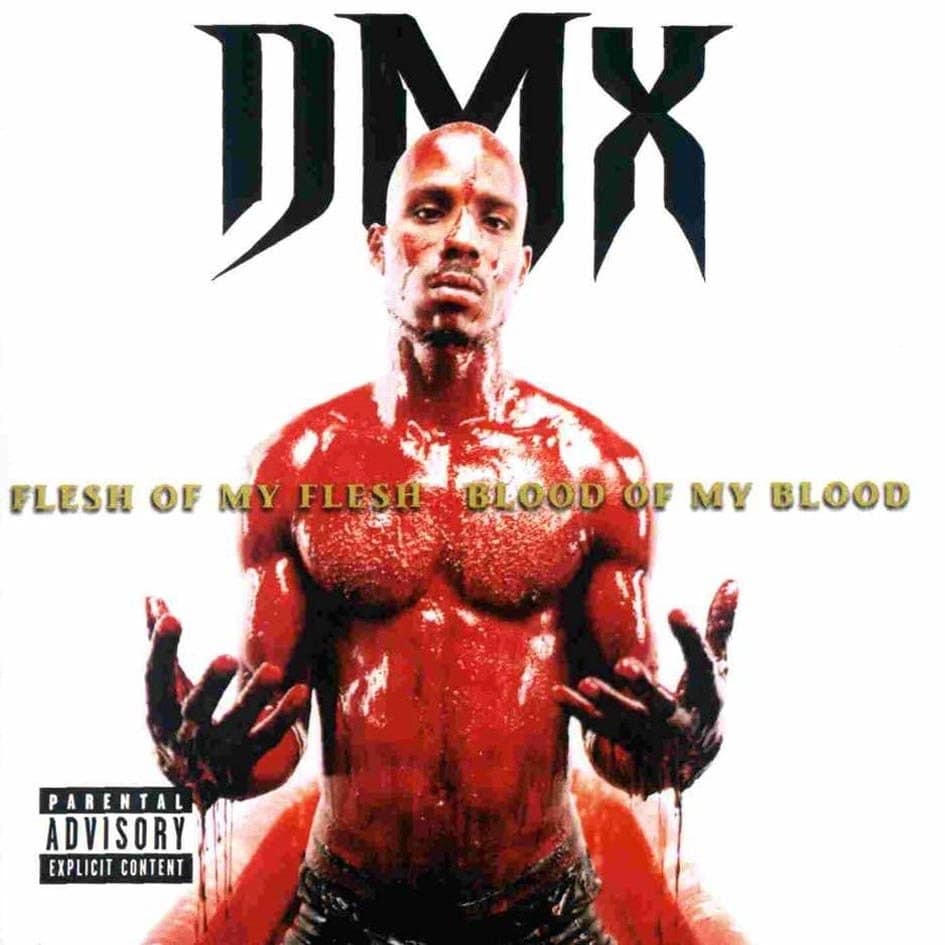 It's Dark and Hell Is Hot (1998)
Flesh of My Flesh, Blood of My Blood (1998)
DMX's debut, It's Dark and Hell Is Hot, introduced the world to his gritty, raw, and passionate delivery, with tracks like "Ruff Ryders' Anthem" and "Get At Me Dog" showcasing his unique style. He quickly followed it up with Flesh of My Flesh, Blood of My Blood, dropping both albums in the same year, solidifying his status as a hip-hop icon and showcasing his unmatched energy and depth, from the introspective "Slippin'" to the aggressive "Bring Your Whole Crew."
4. De La Soul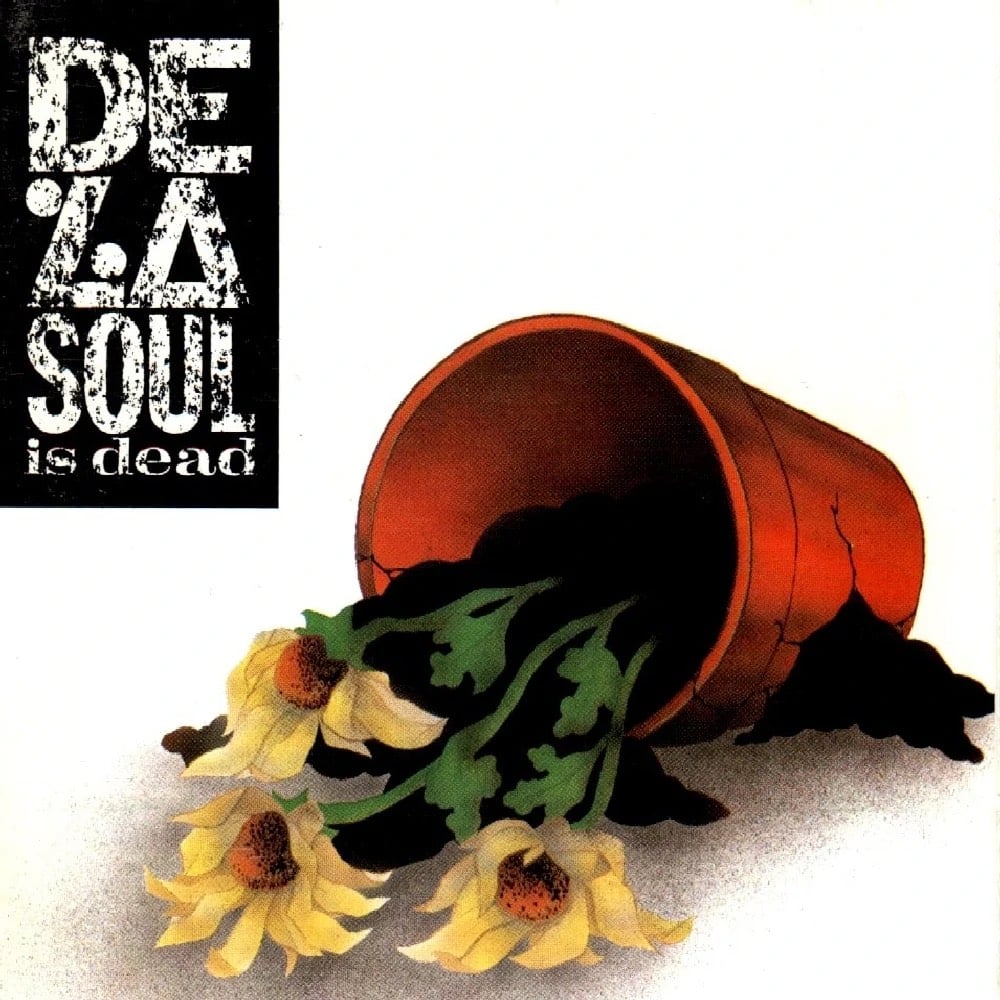 3 Feet High and Rising (1989)
De La Soul Is Dead (1991)
De La Soul's groundbreaking debut, 3 Feet High and Rising, brought a fresh, innovative, and quirky style to hip-hop with its inventive sampling and playful lyrics. Their sophomore effort, De La Soul Is Dead, took a darker turn, addressing societal issues, and challenging the "D.A.I.S.Y. Age" image they had created. The album demonstrated their growth as artists and ability to experiment with different sounds and styles.
3. Ice Cube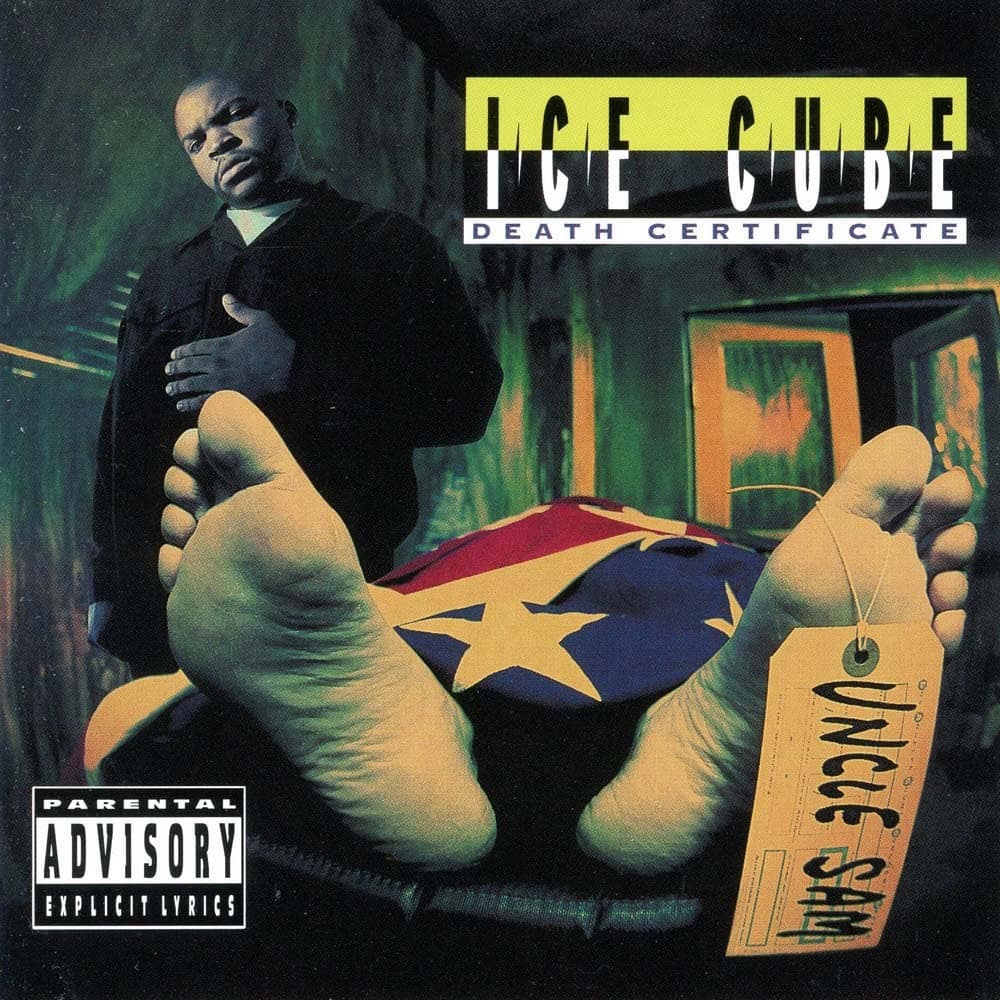 AmeriKKKa's Most Wanted (1990)
Death Certificate (1991)
After leaving N.W.A., Ice Cube burst onto the solo scene with AmeriKKKa's Most Wanted, a politically charged and unapologetically aggressive album, produced by the legendary Bomb Squad. Cube doubled down on his message with Death Certificate, tackling issues like racism, police brutality and his former group with tracks like "No Vaseline" and "Black Korea," while also highlighting his storytelling skills on songs like "A Bird in the Hand" and "Alive on Arrival."
2. Nas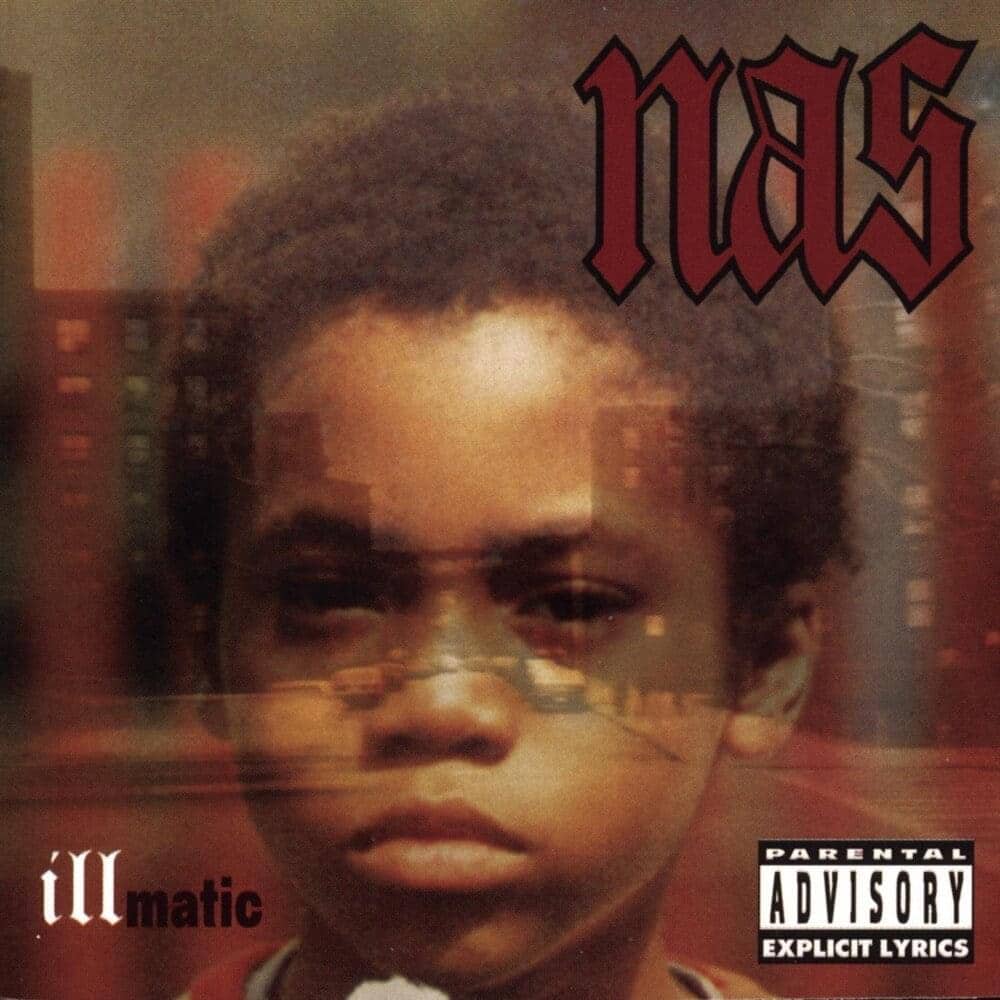 Illmatic (1994)
It Was Written (1996)
Nas' seminal debut, Illmatic, is often hailed as one of the greatest hip-hop albums of all time, as the Queensbridge lyrical prodigy redefined the art of rap over beats from legends like DJ Premier, Pete Rock, and Q-Tip. Nas' follow-up, It Was Written, proved his versatility, combining gritty street tales with more radio-friendly hits like "If I Ruled the World (Imagine That)," and experimenting with mafioso rap themes on tracks like "The Message" and "Street Dreams."
1. The Notorious B.I.G.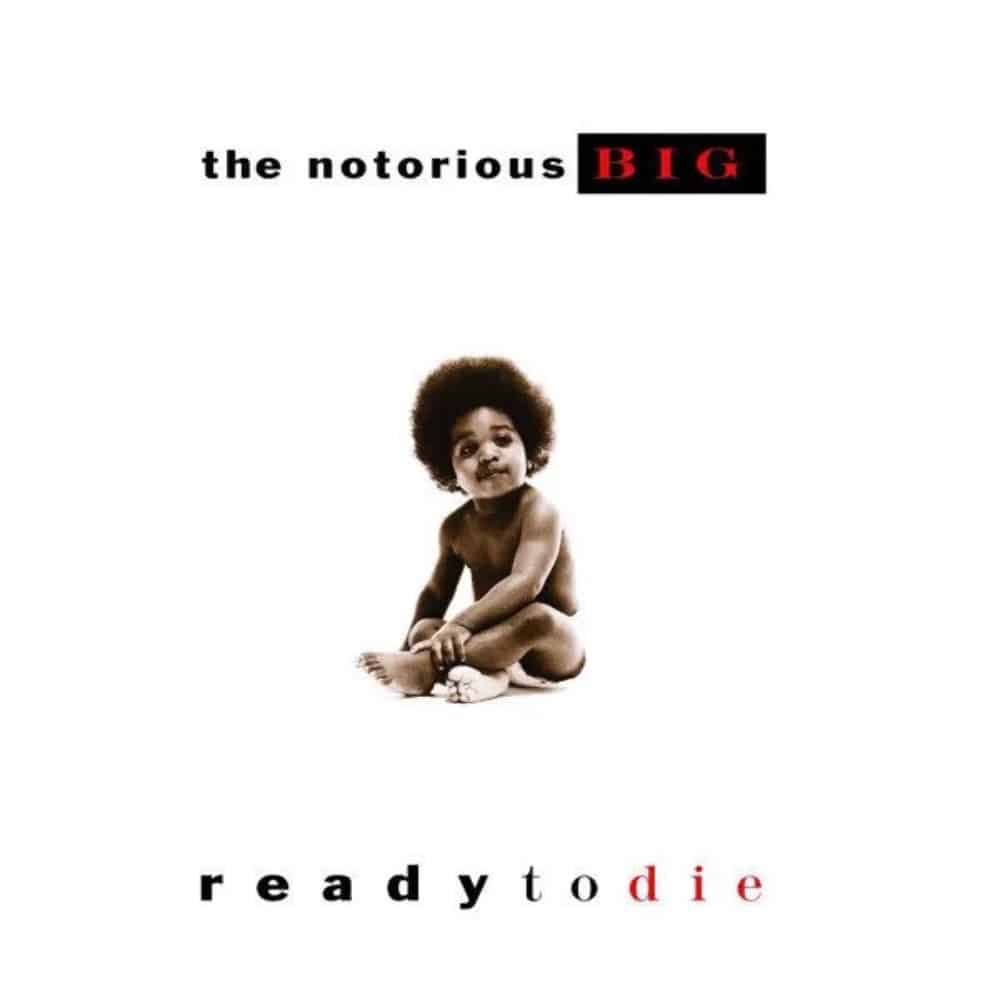 Ready to Die (1994)
Life After Death (1997)
The Notorious B.I.G. made an instant impact with his classic debut, Ready to Die, blending introspective storytelling with a braggadocious swagger on tracks like "Juicy" and "Big Poppa." His posthumous sophomore release, Life After Death, further solidified Biggie's legendary status, featuring timeless hits like "Mo Money Mo Problems" and "Hypnotize," while exploring a variety of styles from the menacing "What's Beef?" to the introspective "Sky's the Limit."