For our Best Rappers Alive series, we take a look at the top five best rappers, year by year – ranking them on projects dropped, guest verses and overall impact.
2021 was a super exciting year for hip hop, I would say it was one of the best years we've had recently. It was a year full of diverse releases, from big-name rappers as well as underground drops; releases from OG veterans as well as some of the hottest rappers in the game today .
From Kanye to Tyler, Nas to Benny the Butcher to Freddie Gibbs, Lil Wayne to Young Thug, we take a look at the top five best rappers alive of 2021.
But first, before we get into it, here are the honourable mentions (in no particular order). There were a lot of dope drops so the honourable mentions list is stacked.
Honourable mentions:
Conway the Machine
Notable releases: If It Bleeds It Can Be Killed (with Big Ghost), La Maquina
2021 felt like a quieter year for Conway compared to other years, only because it seems like he's getting ready to drop his highly-anticipated major label debut on Shady Records. But still, for a Griselda rapper, a quiet year means dropping two stellar albums – If It Bleeds It Can Be Killed with Big Ghost (who is earning a reputation for being one of the best producers in the game right now), and La Maquina which featured Conway playing around with a bunch of different flows.
Kanye West
Notable releases: Donda
Nearly 20 years since his 2004 debut album, Kanye West is still an artistic and commercial force in music. On Donda , we see a lyrical return to form for Kanye, who hasn't rapped this hard and this good since his early 2010s days. Even though, he's being outshined by most of the features – Fivio Foreign, Lil Baby, and Jay Electronica to name a few – Kanye is still holding his own and giving us some of his most heartfelt verses to date.
Westside Gunn
Notable releases: Hitler Wears Hermes 8: Sincerely, Adolf , Hitler Wears Hermes 8: Side B
Westside Gunn dropped one of the best hip hop albums of the year, a sprawling double album that never overstays its welcome. The only reason Westside isn't on the top five is because his strengths lie more in actual rapping. When on a track with rappers like Conway, Benny, Boldy James, Jadakiss, or Stove God Cooks, it's very rare that West will come away with the best verse. But that's the power of a master A&R and label executive, the ability to coax out great performances from the rappers around you.
Boldy James
Notable releases: Bo Jackson (with The Alchemist), Super Tecmo Bo (with The Alchemist)
Boldy James and Alchemist – name a better duo. The Detroit rapper has been collaborating with the GOAT producer since the early 2010s, and more recently the two have linked back up for full-length projects – first with last year's The Price of Tea in China and 2021's Bo Jackson , a masterful display of criminal rhymes over gritty beats. It doesn't get any better than this for '90s hip hop heads.
Jim Jones
Notable releases: The Fraud Department (with Harry Fraud), Zooo York Giants (with Champ Da General)
The award for the most improved rapper goes to Jim Jones. It's been that way for a while now. It's been a long time since Jim Jones has been flexing his muscles as the Dipset hype man and enforcer; these days he's more concerned about polishing up his bars, and this confidence is showing up in his music. El Capo was one of the best releases on 2019, and his collaboration with Harry Fraud, The Fraud Department , shows why Jim Jones is steadily creeping up the best rappers alive list.
Mach-Hommy
Notable releases: Pray For Haiti
Now that Mach-Hommy is back into the Griselda fold, him and Westside wasted little time cooking up a masterpiece. If Pray For Haiti isn't the best hip hop album of 2021, it's at least top five. Mach-Hommy's command of the English language is his strongest talent, dropping bars in a coded language that only the most observant listeners will grasp, over some of the best production on a rap album this year.
Ransom
Notable releases: Coup De Grace (with Rome Streetz), Heavy Is the Head (Big Ghost Ltd.), Se7en
New York rapper Ransom has been in the game for a minute now. After dropping his first mixtape, Ransomnia , Ransom followed that up with his 2016 single "See Me Fall" which received moderate success. But it was really in 2021 that the lyrical murderer came out the gate storming determined to prove his status of best rapper alive. Whether it was his collaboration album with Rome Streetz (more on him later), Coup De Grace or his project with Big Ghost, Heavy Is the Head , Ransom was barred the fuck up in 2021.
Lil Baby
Notable releases: The Voice of the Heroes (with Lil Durk)
You can't have a year like Lil Baby had in 2020 and not spend the whole of 2021 on a victory lap. After dropping a number one, platinum album and getting nominated for a Grammy, Lil Baby ran away bodying features for Meek Mill and Kanye and also found time to drop a collaboration album with Lil Durk, one of the biggest hip hop albums of 2021 .
Lloyd Banks
Notable releases: The Course of the Inevitable
Rap fans forgot what Lloyd Banks can do to a mic. They forgot that he's the punchline king of this shit. I don't blame them though, Banks has never been a rapper to go out of his way to get his name out there – this lackadaisical attitude famously caused a rift between him and the promotional hype machine, 50 Cent. But every now and then, Banks will come through and just remind you why he's one of the best in the game. Whether it's his Halloween mixtapes, Cold Corner series, or his latest album, The Course of the Inevitable , Lloyd Banks embodies the spirit of dope bars over dope beats, nothing more, nothing less.
Young Thug
Notable releases: Slime Language 2 (with Young Stoner Life), Punk
I've been putting Young Thug on my best rapper alive lists since 2014 . He was also on there for 2015 , and popped up again in 2017 . Overall Young Thug has been one of the best rappers of the 2010s , so this has been long overdue. Ever since the Atlanta rapper-singer-crooner (let's just call him Atlanta artist) warbled his way into the rap game in 2013 off the strength of a Gucci Mane co-sign and the fantastic 1017 Thug , he's consistently shown up as one of the most fascinating, creative and innovative artists in music today.
It just seemed like there was something holding him back from becoming a full-blown superstar. There's a famous clip floating around on the internet where Lyor Cohen, who signed Young Thug to his 300 Entertainment label, is chastising the rapper for releasing songs with no strategy or thought behind them. While Thugga refuted these claims, I could see what the executive was talking about.
Between 2014 – 2017, Thugga dropped several projects out of the blue; projects that would have been lifetime achievements for some of his rapper peers; projects that deserved a full promo cycle behind them. From his Rich Gang tape, Tha Tour, Pt. 1 , to his classic Slime Season series, to the genre-bending Beautiful Thugger Girls , it seemed like every time Thugga dropped a project, he was already onto the next one.
More recently, as he entering a next level of his career, Thugga's started to slow down and put more thought behind each release. And this strategy is reflecting in the commercial results: he scored his first number one song with his feature on "Havana" and So Much Fun became his first number one album. Right now, he's a bigger star than ever, and at 30 years old, he's no longer the 22-year old who burst onto the scene.
This maturation of Young Thug has been a fascinating journey. He's always been more style over substance; it's not so much what Thugga is saying, but the way he was saying it. The endless flow switches, different voices, the seamless transition from rapping to singing, then back to rapping, Thug is a master of manipulating words and melodies.
But now with his latest album, it's also about what Thug is saying. On Punk , it's Thugga at his most stripped away, both lyrically and production-wise, and it's a beautiful moment to witness as we watch one of the greatest hip hop talents in recent history, bare his soul and get introspective.
YoungBoy Never Broke Again
Notable releases: Sincerely, Kentrell
For a self-confessed old head who's been playing Griselda non-stop for the past few years, it took me a while to warm up to YoungBoy Never Broke Again. But it didn't take me long to recognise the talent and energy that the New Orleans rapper brings to the table. Popping with standout features on Tyler and Migos, YoungBoy dropped his third album, Sincerely, Kentrell , while in jail and still managed to go number one on the charts, a fact that reinforces his indomitable commercial presence.
Drake
Notable releases: Scary Hours 2 , Certified Lover Boy
Drake hasn't sounded hungry since 2015; a year that saw him drop the classic If You're Reading This It's Too Late , collaborate with Future on What a Time to Be Alive , and destroy Meek Mill in a war of words. Ever since arguably Drake's peak year, his music has sounded uninspired. Views was underwhelming, Scorpion was bloated, and on Certified Lover Boy , Drake sounded bored, rehashing a lot of the same themes with no fresh substance or style. But still, this is Drake after all, and he's dropped enough bangers throughout the year to warrant his placement on this list, especially when he's in his lyrical bag , with cuts like "Champagne Poetry", "7AM on Bridle Path" and "Lemon Pepper Freestyle."
Skyzoo
Notable releases: All the Brilliant Things
For the past decade, Skyzoo had been one of the most consistent rappers and enjoyable artists to listen to for me. While he might not get a lot of mainstream attention, the Brooklyn rapper has been dropping great albums every year – In Celebration of Us in 2018, Retropolitan , with Pete Rock, in 2019, The Bluest Note and Milestones in 2020, and his latest drop – the excellent All the Brilliant Things which finds Skyzoo reflecting about a time and a neighbourhood that's steadily disappearing in the rearview mirror.
Benny the Butcher
Notable releases: The Plugs I Met 2 (with Harry Fraud), Pyrex Picasso , Trust the Sopranos (with 38 Spesh)
The hardest working rapper from the hardest working crew in the rap game today, Benny has been on a relentless mission ever since Griselda started blowing up a few years ago. From Tana Talk 3 in 2018, which was his coming out moment, Benny has been dropping great albums every year since then – The Plugs I Met in 2019 and Burden of Proof in 2020 – along with his Griselda work.
The thing is, Benny just raps so fucking good. Compared to a rapper like Freddie Gibbs, who prefers juggling a different flow on every song, Benny the Butcher's talent lies in his straight-up delivery and harsh-yet-heartfelt lyrics. Now in 2021, Benny isn't stopping, the Harry Fraud-produced The Plugs I Met 2 is one of the best projects Benny has ever dropped, and he's also finding time as a label head to mould his Black Soprano Family label in conjunction with Griselda.
Freddie Gibbs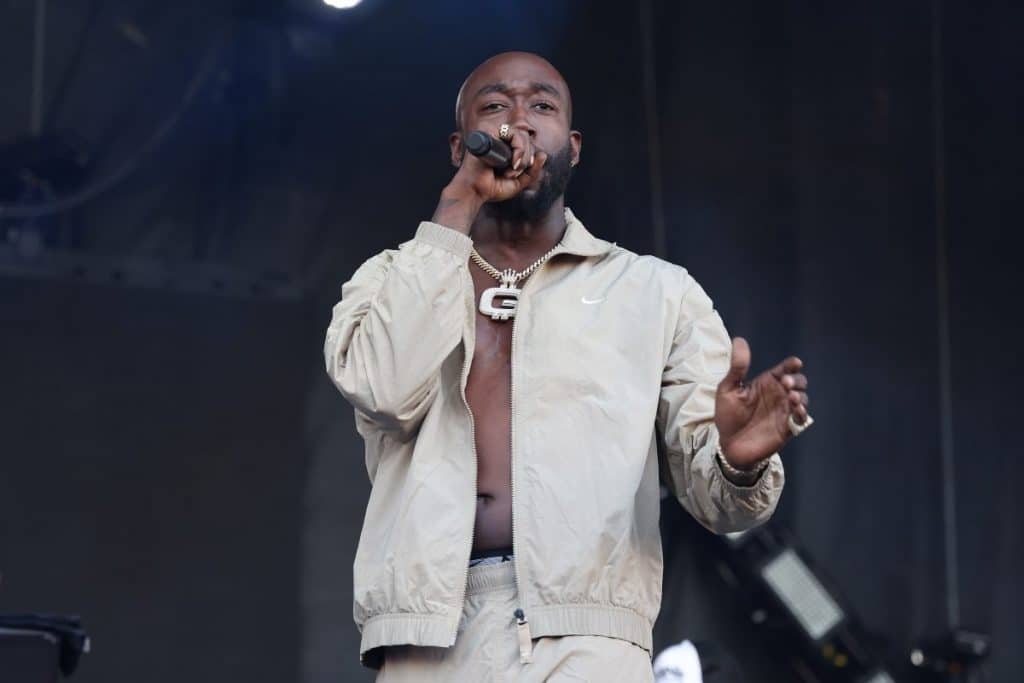 Notable releases: "4 Thangs", "Gang Signs", "Big Boss Rabbit", "Vice Lord Poetry"
What else did you expect from a rapper who dropped back to back album of the year contenders? Just like Pusha in 2019, Kendrick in 2013, and Drake in 2014, after dropping an incredible album the year prior, Gibbs spent 2021 just blazing through feature appearances for Boldy James, Lloyd Banks, and Maxo Kream. He also had time to drop his own joints, and a freestyle over Drake's "Champagne Poetry", aptly named "Vice Lord Poetry."
Freddie Gibbs in 2021 is what you would expect from a rapper who has completely mastered his craft and is feeling supreme confidence in his abilities. Juggling a million different flows on every song he's on, this rap shit is almost too easy for Gibbs, but he stays putting in the work. That's why he's one of the best rappers alive.
The Top 5 Best Rappers of 2021
5. Rome Streetz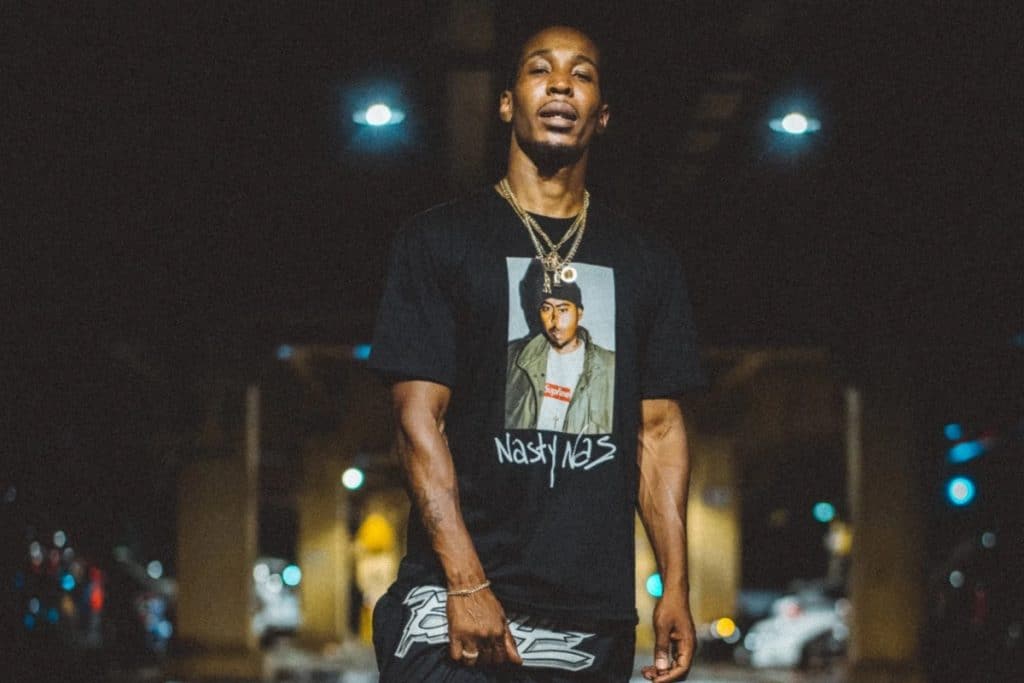 Notable releases: Razor's Edge (Futurewave), Death & The Magician (with DJ Muggs), Genesis 1:27 (with ANKHLEJOHN), Coupe De Grace (with Ransom)
Key guest appearances: Westside Gunn – "Peri Peri" / "Draymond" / "Big Al", Conway the Machine – "Kill All Rats", Willie The Kid – "Bermuda", Ransom – "Pray For The Weak", Ransom – "Blackwater"
In an interview with Complex, the newly-signed Griselda rapper recounted a conversation he had with Westside Gunn:
Some rappers would never do that. Some rappers would never allow another rapper to get on their album and shine. He told me, "If I send you 16 bars, spit a 60. This is like an alley-oop. If we're playing basketball, I'm the one throwing the ball up. You're the one dunking, because at the end of the day, the one that does the dunking is the one that everybody is looking at." So for him to be a person who everybody wants to see dunk, but he's throwing alley-oops, that's amazing. He's literally the culture right now, even if a motherfucker don't realize it.

Griselda's New Signee Rome Streetz Is Out to Spit 'Master-Level Rap' | Complex
Rome Streetz definitely took the opportunity to dunk of his competitors. He has everyone looking at him now, especially after an incredible year which saw the New York rapper embody the Griselda work ethic, dropping a handful of albums – Razor's Edge , Death & The Magician , Genesis 1:27 – including going toe-to-toe with Ransom on Coup De Grace . Not to mention Rome killed all his features on Westside's HWH8 and was definitely one of the shining stars on the epic double album. If that's what Rome Street had in store for us in 2021, I have a feeling that he's going to own 2022.
4. Lil Wayne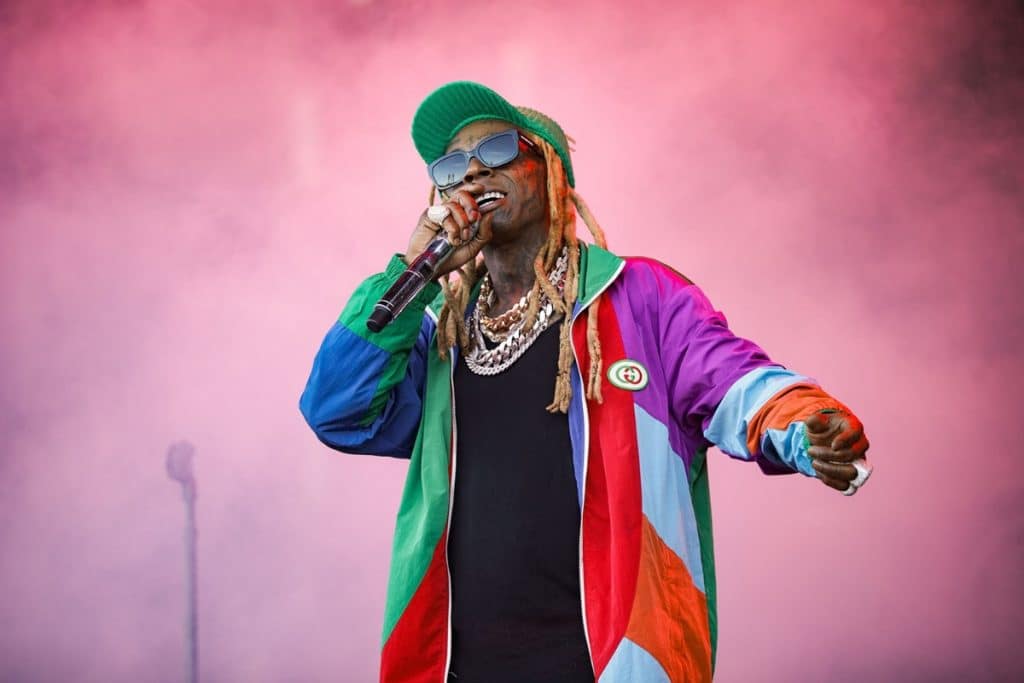 Notable releases: Trust Fund Babies (with Rich the Kid)
Key guest appearances: Westside Gunn – "Bash Money", Drake – "You Only Live Twice", DMX – "Dogs Out", Yung Gravy – "Oops (Remix)", DJ Khaled – "Thankful", Nicki Minaj – "Seeing Green", Tyler, the Creator – "Hot Wind Blows"
There were a few years after Lil Wayne reached the absolute peak of the rap game, that the Young Money boss seemed lost. Locked into an unforgiving contract with Birdman (a story which seems to sadly repeat itself every few years), Wayne couldn't drop the eagerly anticipated Tha Carter V for his fans, while at the same time facing tax issues.
But more recently, with most of these issues clear away, Wayne has been rejuvenated. Everywhere you see him these days, he's got a big smile on his face, and this new-found energy is showing up in his music. Weezy is rapping with a passion and craft we haven't heard from him since, maybe 2009? Whether it's his collaboration mixtape with Rich the Kid, or his legendary features run this year , killing guest verses for Westside, Tyler, Drake and DMX, Wayne has found his hunger for rapping again, and he's having fun with it.
3. J. Cole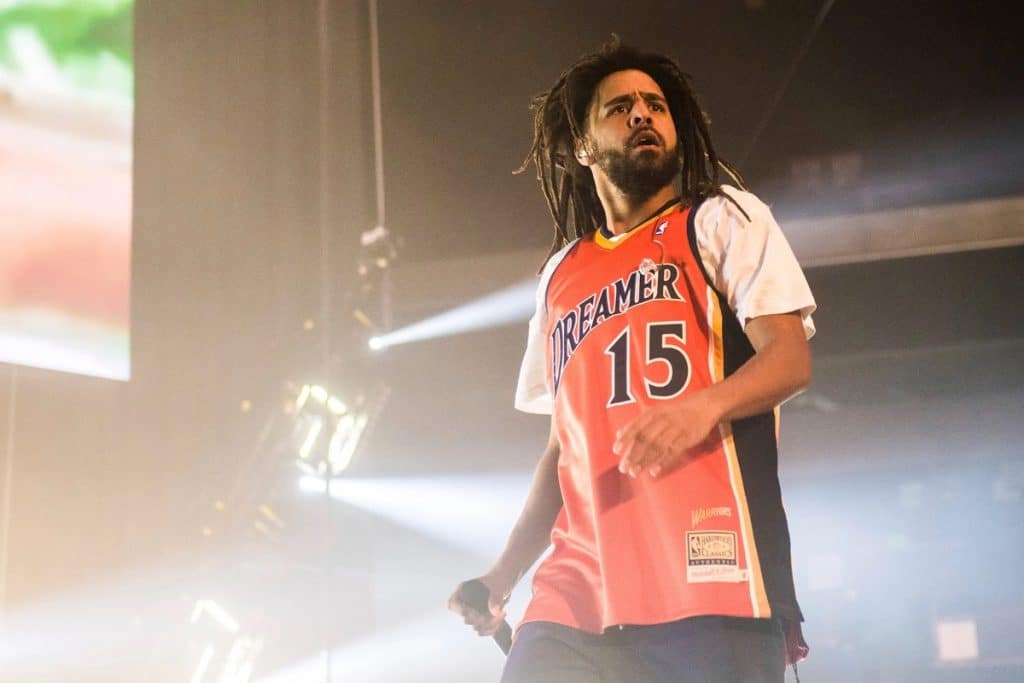 Notable releases: The Off-Season
Key guest appearances: Young Thug – "Stressed", Lil Duke – "Loyal", Wale – "Poke It Out"
Cole stans will kill me for not having him number one on the list, but oh well, can't really pay attention to them. After the huge success of 2014 Forest Hills Drive , which saw us crown Cole as the best rapper of 2014 , the Dreamville head honcho has been playing along with the "platinum with no features" trend, until it started to get tiring, especially on 2018's KOD . On the The Off-Season , Cole switches it up, bringing in Morray, 21 Savage, Lil Baby, Bas, and 6lack to join him, while he rips through verses and sounds like he's having fun with rapping again. For the first time in years, the Dreamville MC is rhyming just for the sake of rhyming again, and that's perfectly fine.
2. Nas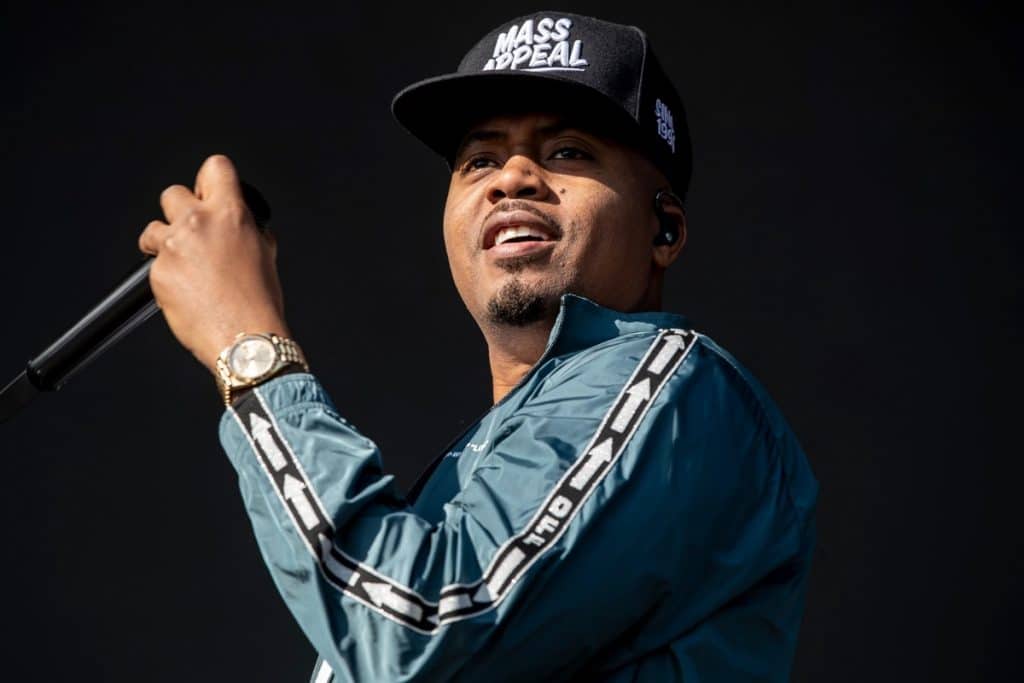 Notable releases: King's Disease II , Magic
Key guest appearances: Hit-Boy – "EPMD", DJ Khaled – "Sorry Not Sorry", DMX – "Bath Salts", DMX – "Walking in the Rain", Berner – "Too Many Goats"
It makes me so happy that I can put Nas, a rapper who dropped his debut verse in 1991, on a list with the likes of Lil Baby, Tyler, the Creator, and Young Thug. Sure, Nas is not 94-95 anymore, he's not even 2011-2012 Nas, the flow is a little slower, he doesn't sound as hungry or urgent, he's more reflective. But honestly, what other rapper in history has sustained this level of craft, with this level of recognition for 30 years?
The Queensbridge legend had already secured his place on this list off the strength of King's Disease II alone, but just as 2021 was wrapping up, Nas and Hit-Boy decided to throw out another album for the love of hip hop. Magic wasn't just better than the very good King's Disease I I , it's one of Nas' best albums ever .
The most incredible thing about Nas' recent run is that there hasn't been a rapper in history, this deep in his career, that is still spitting at this level and dropping albums at this consistency. Just consider this for a second, the first time Nas in contention for the best rapper alive title was in 1994. It's now 2021. Greatest rapper of all time ? I think it's just about time we updated our list.
1. Tyler, the Creator