New York City has always been the epicenter of hip hop. It's where the culture was born, and it continues to be the city that sets the standard for what great rap music sounds like.
From the earliest days of Kool Herc and Grandmaster Flash spinning records in the Bronx, to the modern sounds of A$AP Rocky and Cardi B dominating the airwaves, the city's impact on hip hop can't be overstated.
In this list, we're diving deep into the top 25 best NYC rap albums of all time. These albums are more than just a collection of songs – they're the stories of the city itself. Each one represents a different chapter in the history of New York hip hop, and together they form a mosaic of the city's vibrant and diverse musical landscape.
From the raw, unbridled energy of the DMX's It's Dark and Hell Is Hot to the sophisticated mafioso lyricism of Jay-Z's Reasonable Doubt, these albums showcase the best that NYC has to offer. They're a testament to the creativity and resilience of the city's rappers, who have faced adversity and triumphed over it time and time again.
Related:
25. DMX – It's Dark and Hell Is Hot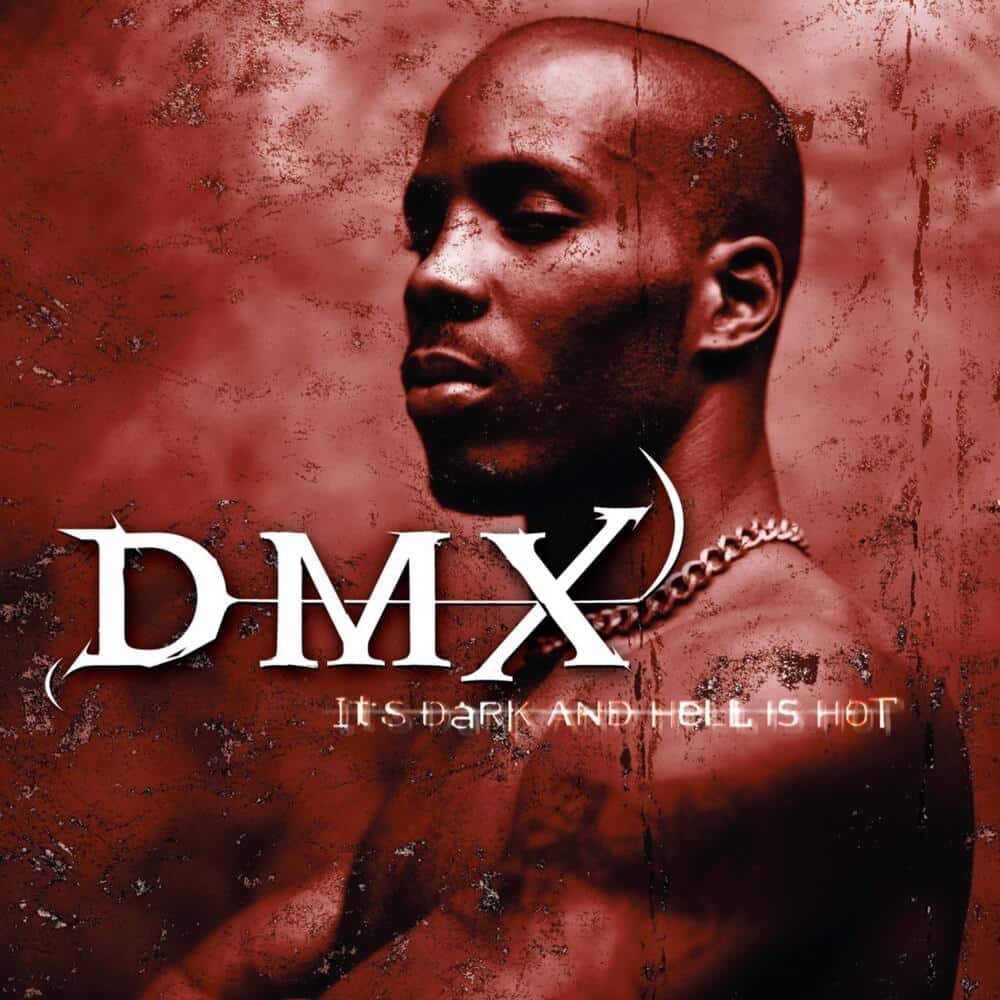 Released: May 12, 1998
Label: Def Jam, Ruff Ryders
Released in 1998, just as hip hop was fully embracing its commercial potential, It's Dark and Hell Is Hot was a game-changer, showcasing DMX's raw intensity and talent. It's Dark and Hell Is Hot is the perfect representation of DMX's dual personalities; the violent, aggressive side and the emotional, vulnerable side. The album's opener, "Intro," sets the tone for the rest of the album, with a haunting instrumental and X's commanding delivery. From there, we're taken on a rollercoaster of emotions, with hits like "Ruff Ryders' Anthem," "Get At Me Dog," and "Stop Being Greedy" showcasing X's ferocity and ability to create bangers. But what truly sets the album apart is X's willingness to delve into his personal life and confront his demons head-on. "How's It Goin' Down" is a standout track, showcasing X's ability to switch from aggression to vulnerability seamlessly. The same can be said for "Let Me Fly," a powerful track that details X's struggles with addiction and his faith in God.
24. O.C. – Word…Life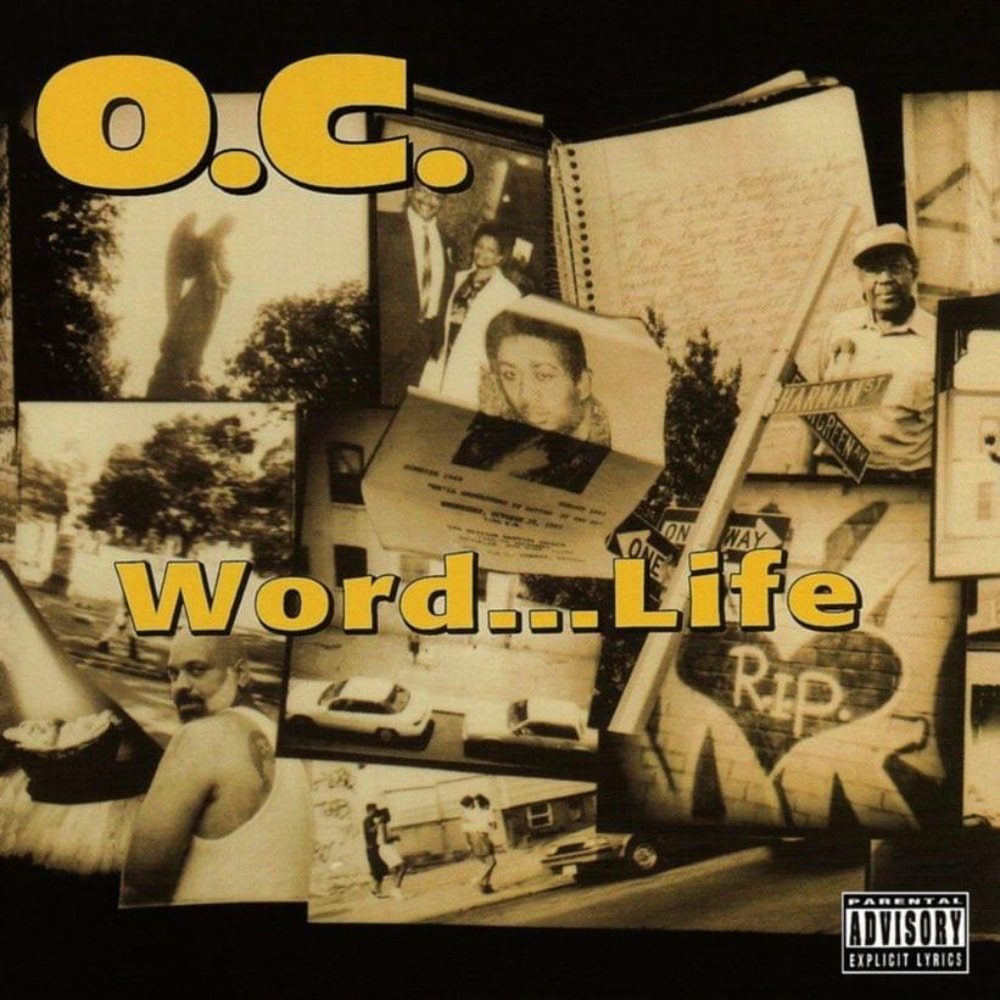 Released: October 18, 1994
Label: Wild Pitch
Released in 1994 by Brooklyn-born MC OC, this Word…Life is a masterclass in boom bap production and raw lyricism. While it may not have the same name recognition as some of its contemporaries from that year, such as Illmatic or Ready to Die, O.C.'s debut is a true hidden gem that deserves to be discovered by a wider audience. From the opening track "Creative Control," OC's commanding voice immediately grabs your attention and doesn't let go. The vintage boom bap beats and jazzy samples as well as O.C.'s razor-sharp lyricism and storytelling transport you back to the Golden Age of hip hop, when the culture was still in its formative years and anything was possible.
23. LL Cool J – Mama Said Knock You Out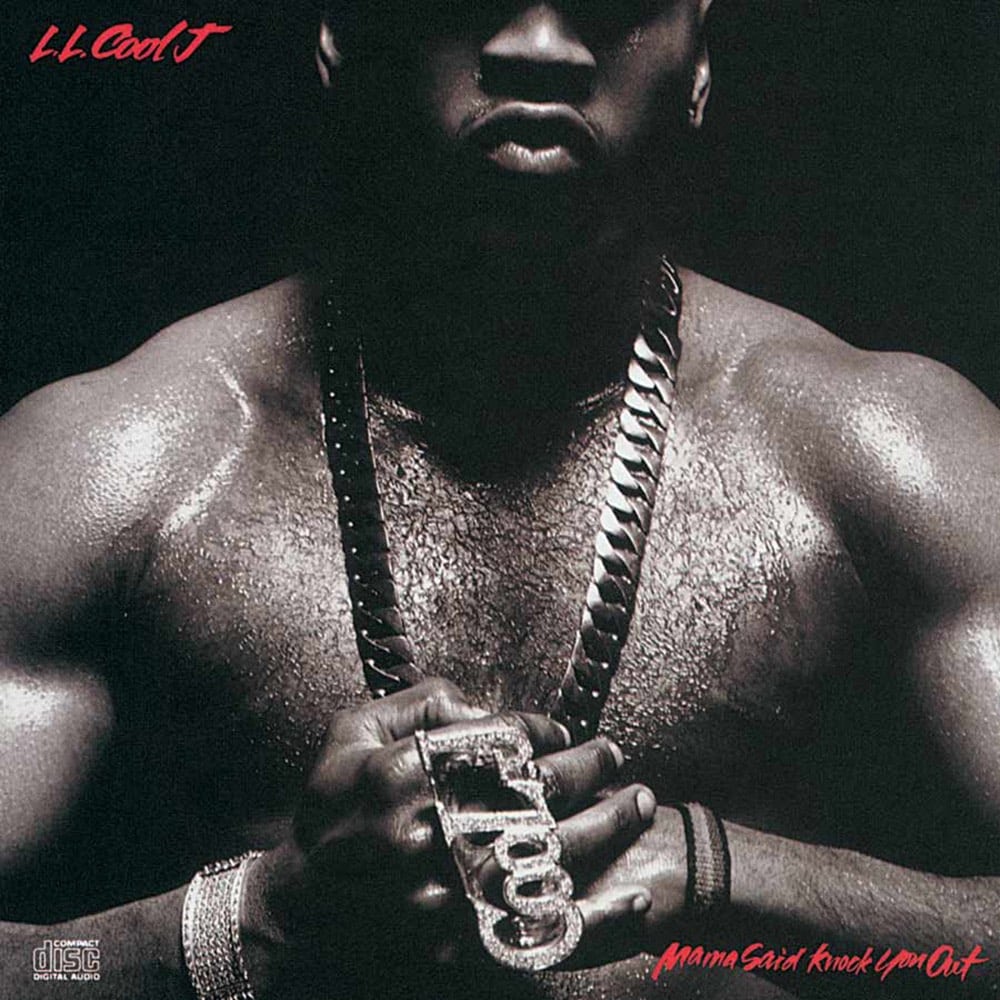 Released: September 14, 1990
Label: Def Jam, Columbia
After the lukewarm reception to his previous album, Walking with a Panther, LL Cool J came back with a vengeance, releasing one of the greatest comeback albums of all time. Mama Said Knock You Out arrived on September 14, 1990, and its impact was immediate. The album was a statement, a declaration that LL Cool J was still one of the best rappers alive, and that he had not lost a single step. From the title track's explosive energy to the hard-hitting beats of "The Boomin' System" and R&B sheen of "Around the Way Girl," Mama Said Knock You Out was a reminder of LL Cool J's power as a rapper and iconic status in the hip hop world.
22. Jeru The Damaja – The Sun Rises In The East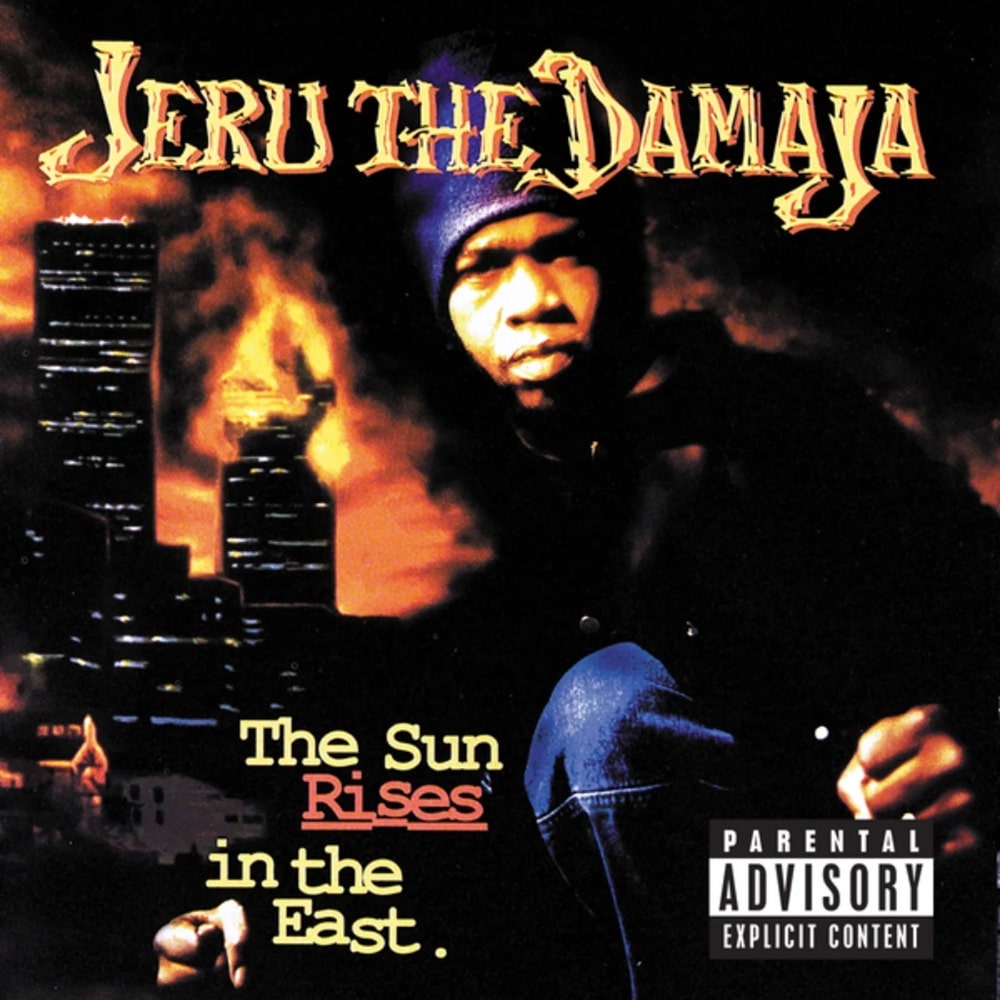 Released: May 24, 1994
Label: Payday, FFRR, PolyGram
When it comes to influential hip hop producers, DJ Premier is a name that's always in the conversation. His signature sound is instantly recognisable, with hard-hitting drums and soulful samples that have become synonymous with the Golden Age of hip hop. So, when he teamed up with an unknown MC from Brooklyn, Jeru the Damaja, for his debut album, The Sun Rises in the East, fans were eager to see what the two could cook up together. And boy, did they deliver. The album is a perfect showcase of both artists' talents, with Jeru delivering clever wordplay and razor-sharp flows over Premier's gritty, jazz-inflected beats. It's a no-frills approach that harks back to the early days of hip hop, and it's executed flawlessly. From the ominous bassline of "D. Original" to the funky horn sample on "You Can't Stop the Prophet," every beat is a banger.
But it's not just the production that makes this album a classic. Jeru's lyrics are brimming with social commentary and a fierce sense of pride in his Brooklyn roots. He addresses issues like police brutality and the crack epidemic, all while showcasing his impressive lyrical prowess. And while some may have seen him as just another gangsta rapper, Jeru proved that he had much more to offer.The Sun Rises in the East may not have broken new ground in the hip hop world, but it solidified DJ Premier as one of the greatest producers of all time and introduced the world to a young MC with a bright future. It's an album that's still revered by hip hop heads today, and for good reason – it's a timeless classic that showcases the best of what '90s hip hop had to offer.
21. Gang Starr – Moment Of Truth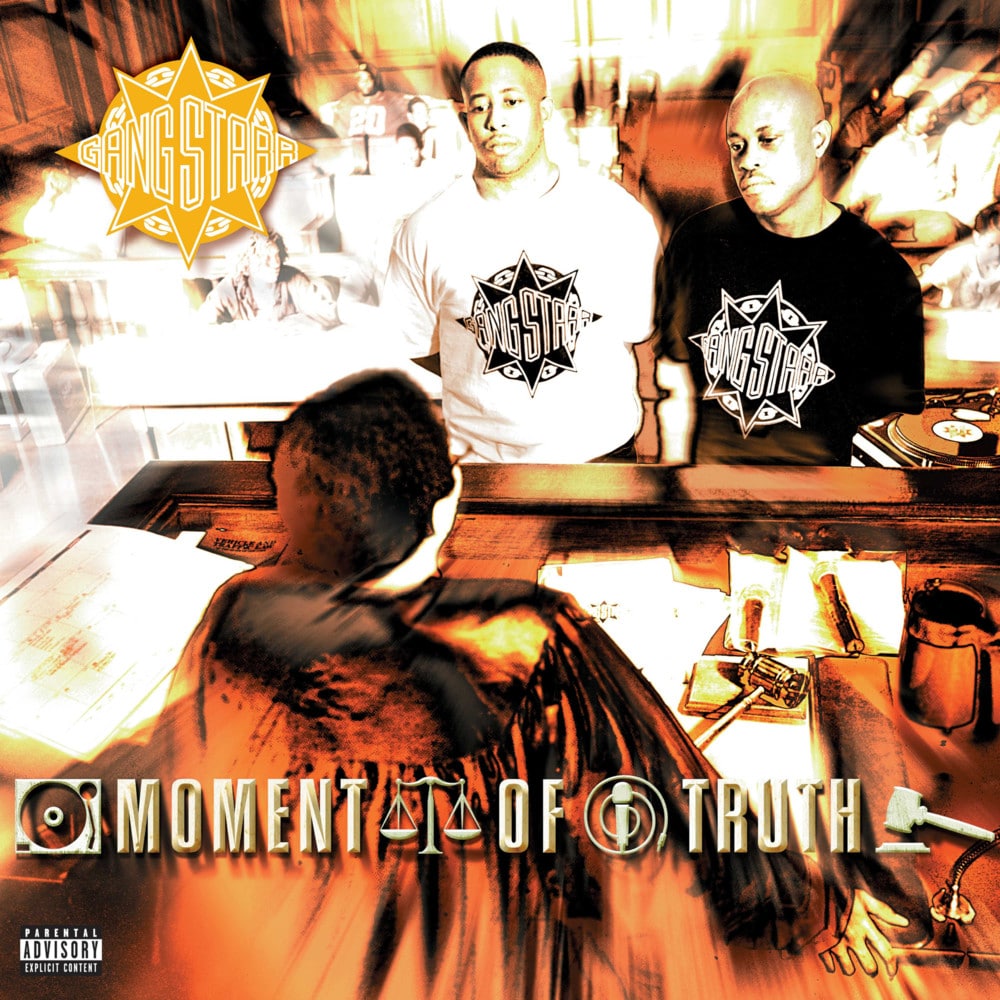 Released: March 31, 1998
Label: Noo Trybe, Virgin
Moment of Truth is the epitome of timeless hip hop. From the moment the opening track "You Know My Steez" drops, it's clear that Guru and DJ Premier have elevated their rhyme and beat game to new heights. It's the same gritty boom bap we've come to expect from the duo, but with a fresh, more refined sound that cemented their legacy as one of the best to ever do it. But Moment of Truth isn't just a technical achievement, it's a personal statement. Guru's lyrics delve into themes of loyalty, self-reflection, and perseverance, with the title track serving as a poignant tribute to fallen rap legends and friends. It's an album that showcases Gang Starr's growth as artists and individuals, while staying true to the raw, unapologetic essence of East Coast hip hop.
20. Boogie Down Productions – Criminal Minded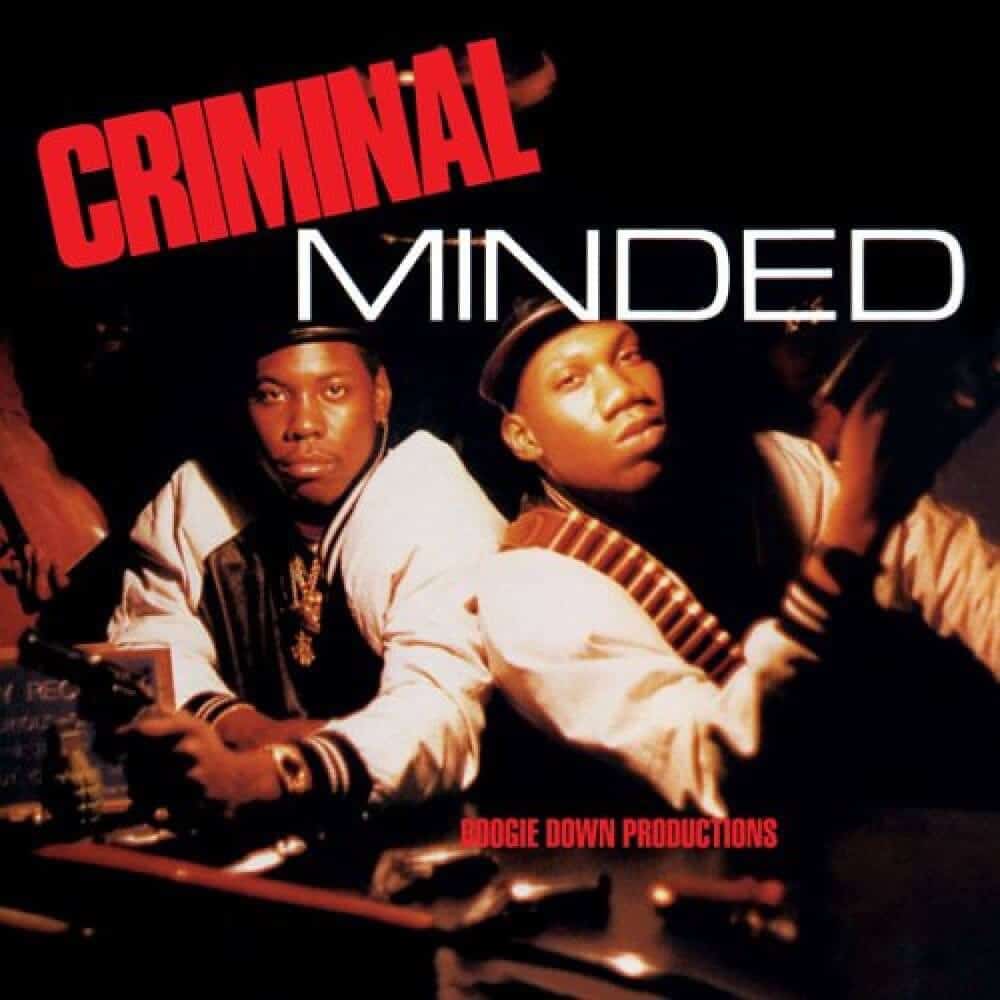 Released: March 3, 1987
Label: B-Boy
On their timeless debut album, KRS-One and Scott La Rock challenged the status quo with their raw and unapologetic rhymes, revolutionizing the sound of gangsta rap. Criminal Minded is an explosive debut that shook the foundations of hip hop, sparking a wave of influence that can still be felt today. From the hard-hitting "South Bronx" to the politically charged "The Bridge Is Over," Criminal Minded cemented BDP's place in hip hop history and set the standard for all future hardcore rap albums. It's not just a classic, it's a revolutionary masterpiece.
19. Black Moon – Enta da Stage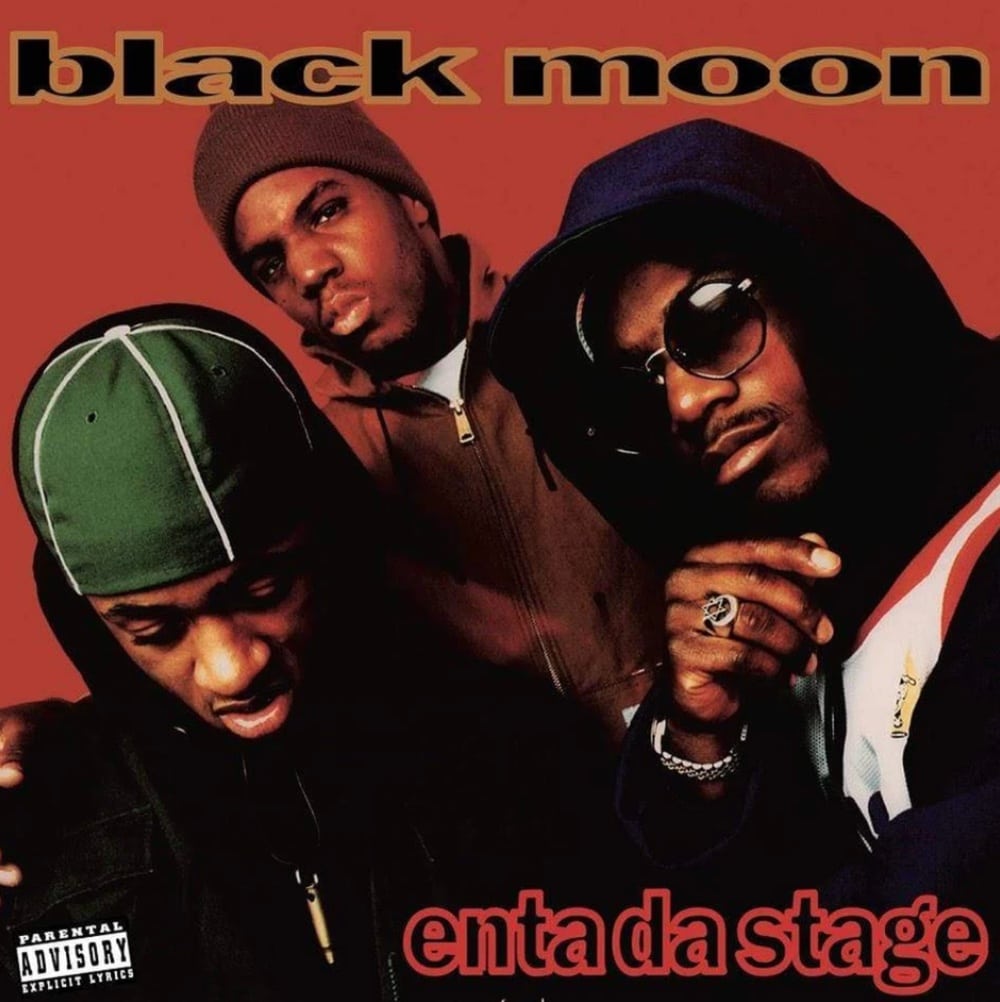 Released: October 19, 1993
Label: Nervous
If there was ever an album that deserved more attention than it got, it's Enta da Stage. With its relentless and menacing beats, paired with hardcore and raw lyrics, the album paved the way for the East Coast's gritty sound that would dominate hip hop for years to come. From the gritty-yet-smooth rhymes of Buckshot to the impeccable production of Da Beatminerz, Enta da Stage was a force to be reckoned with, and its influence can still be felt today in the sounds of artists like Griselda and Roc Marciano. This is not just another classic New York rap album – it's an entire blueprint for a sound and a movement.
18. Pete Rock & CL Smooth – Mecca and the Soul Brother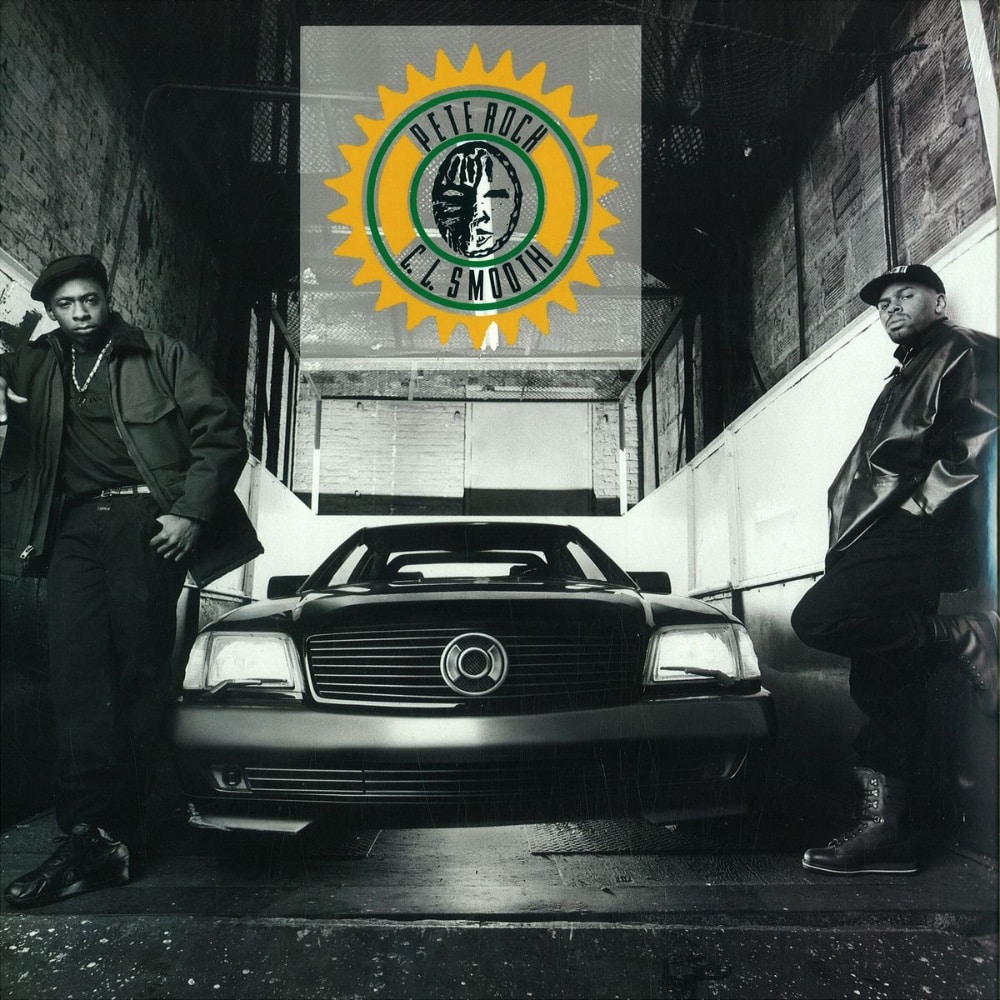 Released: June 9, 1992
Label: Elektra
In the summer of 1992, when Dr. Dre was pushing the West Coast sound into the mainstream with The Chronic, Pete Rock & CL Smooth quietly dropped their own masterpiece with Mecca and the Soul Brother. The duo's chemistry was undeniable, with Pete Rock's masterful production providing the perfect canvas for CL Smooth's effortless, soulful flow. From the hypnotic "Straighten It Out" to the funky "The Creator" and the timeless "They Reminisce Over You (T.R.O.Y.)", Mecca and the Soul Brother is a journey through the very best of '90s New York hip hop. While it may not have the same level of commercial success as some of its peers, the album's influence on hip hop cannot be overstated. Mecca and the Soul Brother is an essential classic that solidified Pete Rock & CL Smooth as one of the greatest duos in hip hop history.
17. Slick Rick – The Great Adventures of Slick Rick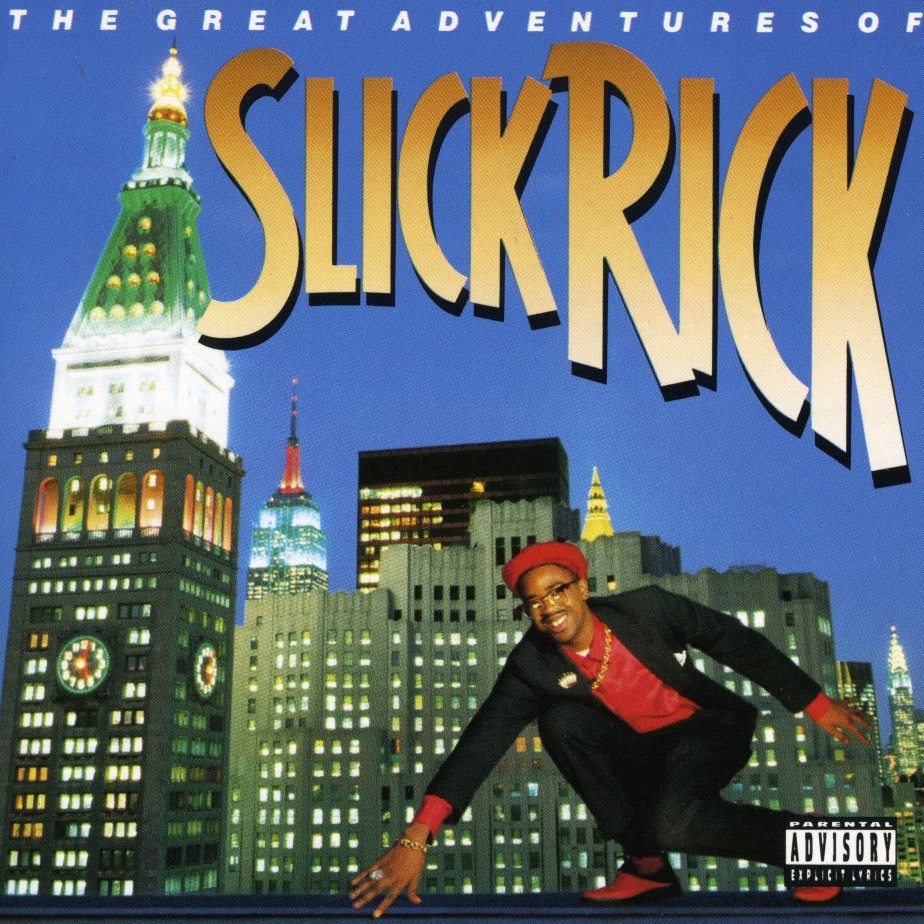 Released: November 1, 1988
Label: Def Jam, Columbia
With his unique style of storytelling and London-infused accent, the Bronx MC shattered the boundaries of what a rapper could be on his debut album. Even before its release, Slick Rick had already established himself as a force to be reckoned with thanks to the timeless hit "La Di Da Di." But with The Great Adventures of Slick Rick, he solidified his spot as one of the greatest storytellers in hip hop history. Backed by the innovative production of The Bomb Squad and Jam Master Jay, Slick Rick crafted unforgettable tales that were equal parts funny, vulgar, and thought-provoking. Classics like "Children's Story," "Teenage Love," and "Hey Young World" still resonate with fans today, decades after the album's release. With his unparalleled flow, clever wordplay, and unmatched charisma, Slick Rick forever changed the game and solidified his place in the pantheon of hip hop legends.
16. 50 Cent – Get Rich or Die Tryin'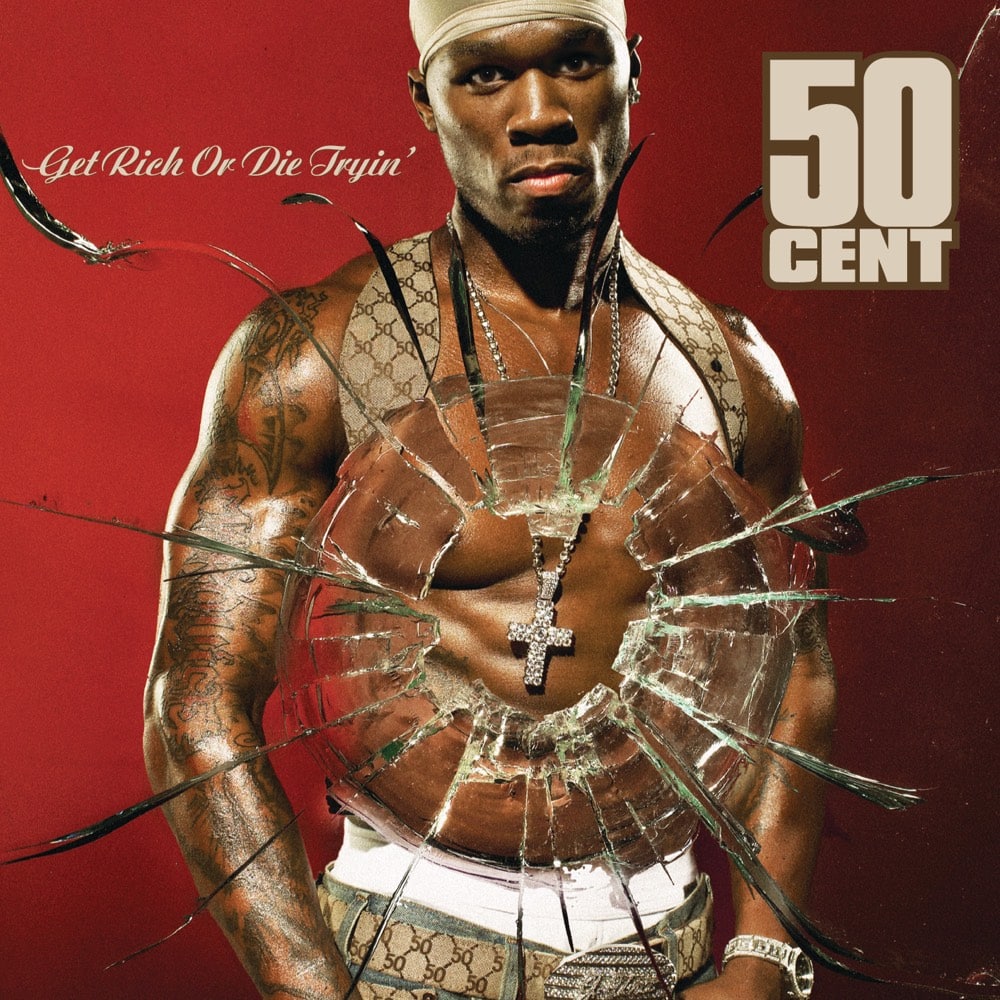 Released: February 6, 2003
Label: Interscope, Aftermath, Shady
Get Rich or Die Tryin' is the embodiment of 50 Cent's triumph over adversity. His journey from surviving a brutal shooting to becoming the biggest rapper in the game is unparalleled. And the album is a testament to that hard-fought success. After a year of ruling the mixtape scene with Guess Who's Back? and 50 Cent Is the Future, the South Jamaica, Queens rapper was ready to conquer the mainstream with his major-label debut. With Dr. Dre and Eminem leading as executive producers, Get Rich or Die Tryin' is a sonic powerhouse, from the hard-hitting first single "In da Club" to the infectious melodies of "21 Questions." But it's 50's lyrics that truly make the album a classic. His flow is razor-sharp, and his bars are a potent mix of bravado, humour and clear-cut street stories. The album's themes of survival, hustling, and revenge resonated with audiences worldwide, making 50 Cent a cultural phenomenon. With this album, 50 didn't just become the King of New York, he was the King of Hip Hop.
15. The Notorious B.I.G. – Life After Death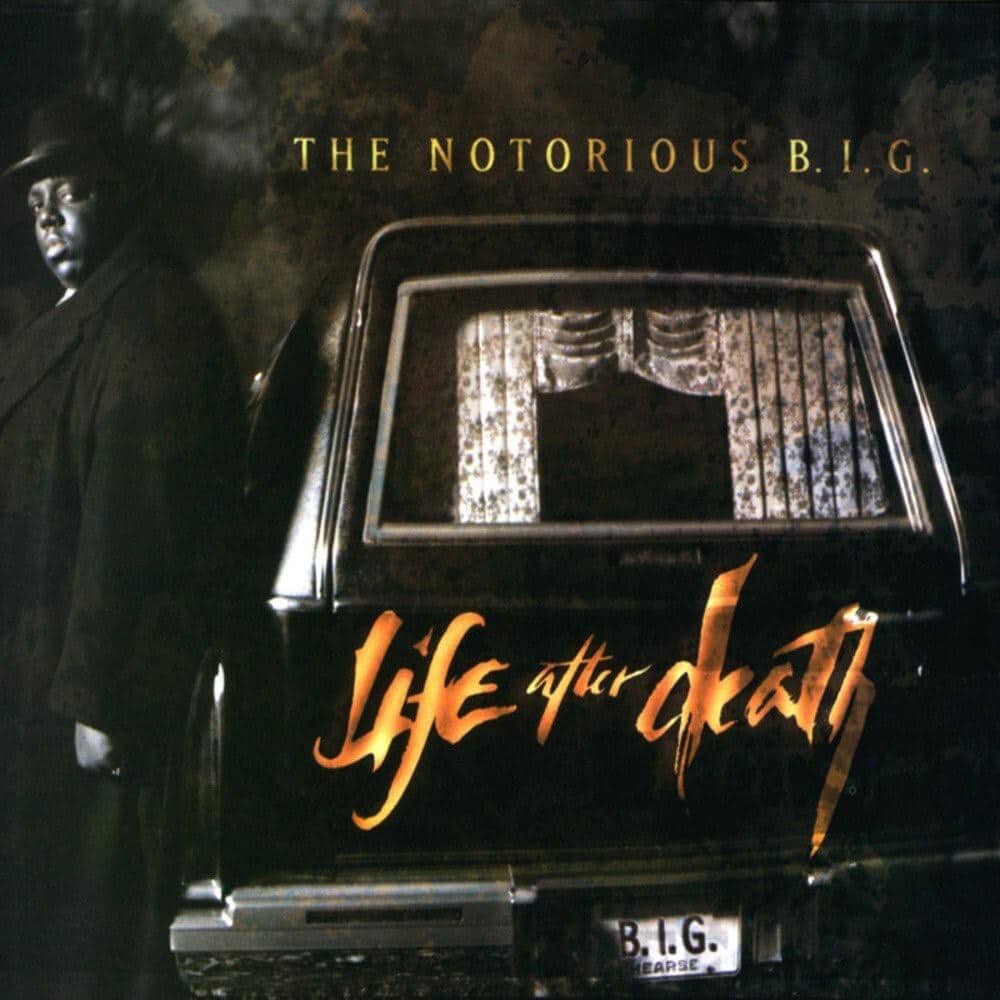 Released: March 25, 1997
Label: Bad Boy, Arista
Life After Death is the double album that cemented the Brooklyn rapper's legacy in stone. It's a sprawling masterpiece that explores the highs and lows of life in the hood with a level of detail and insight that still astounds today. On the album, Biggie takes on the mantle of the greatest rapper alive and smashes it to pieces. He glides through 24 tracks with the ease of a man born to do it, delivering some of the most iconic rhymes in hip hop history. There's not a bad track to be found on this album, with every song a potential hit. It's a testament to Biggie's incredible talent that he was able to craft such a cohesive work of art, with every song building on the one before it. Life After Death is the sound of a man at the peak of his powers, and it remains one of the greatest rap albums of all time.
14. Mos Def & Talib Kweli – Mos Def & Talib Kweli Are Black Star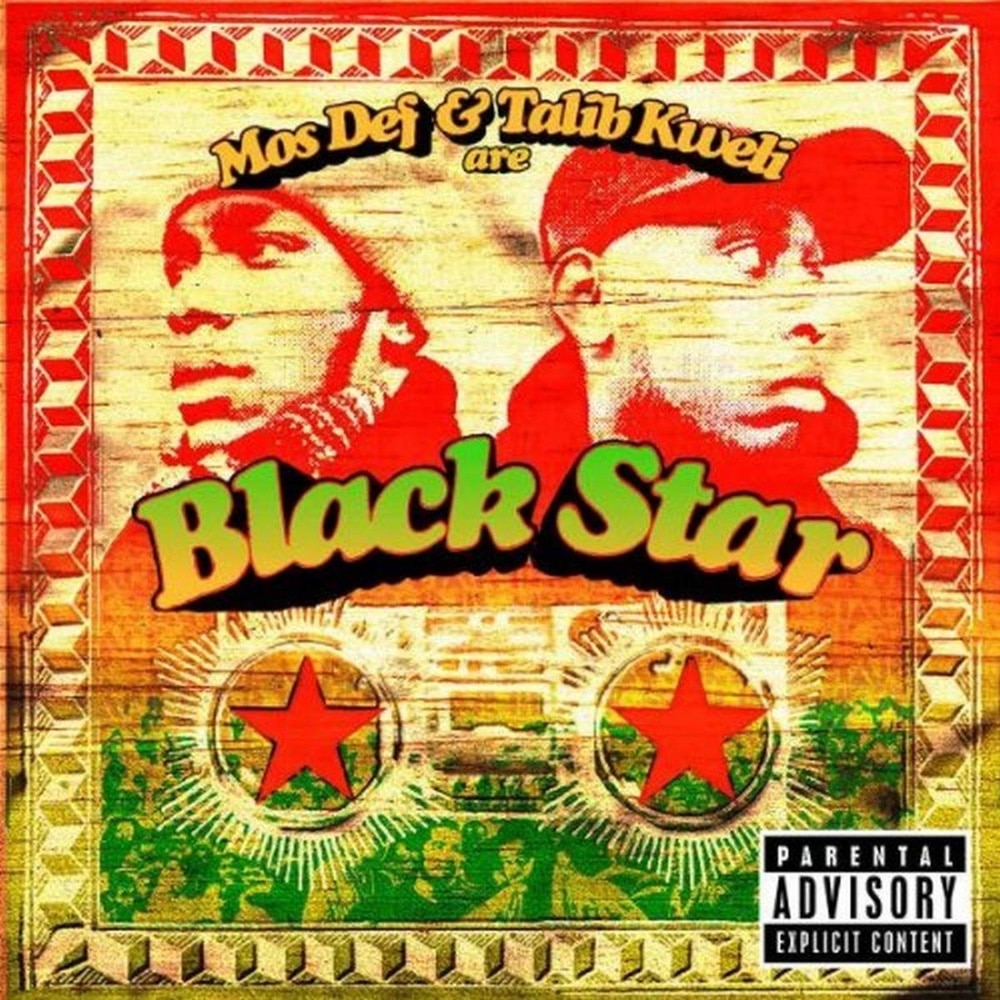 Released: September 29, 1998
Label: Rawkus, Priority, EMI, MCA, Universal
Black Star's debut album, Mos Def & Talib Kweli Are Black Star, was a revolution in the world of conscious hip hop. The Brooklyn MCs delivered powerful, socially conscious lyrics over smooth, jazz-infused production. The chemistry between Mos Def and Talib Kweli was undeniable, with their contrasting styles complementing each other perfectly. Mos Def's passionate, animated delivery meshed seamlessly with Talib's earnest and poetic flow, resulting in a memorable combination of hard-hitting messages and impeccable artistry. With tracks like "Definition" and "Respiration," Black Star brought an unprecedented level of social and political consciousness to hip hop, calling attention to issues of race, poverty, and inequality. The album was released at a time when gangsta rap dominated the airwaves, making Black Star's conscious message all the more important. Mos Def and Talib Kweli proved that conscious hip hop could be just as captivating and impactful as any other style of rap, inspiring a new generation of socially conscious artists.
13. GZA – Liquid Swords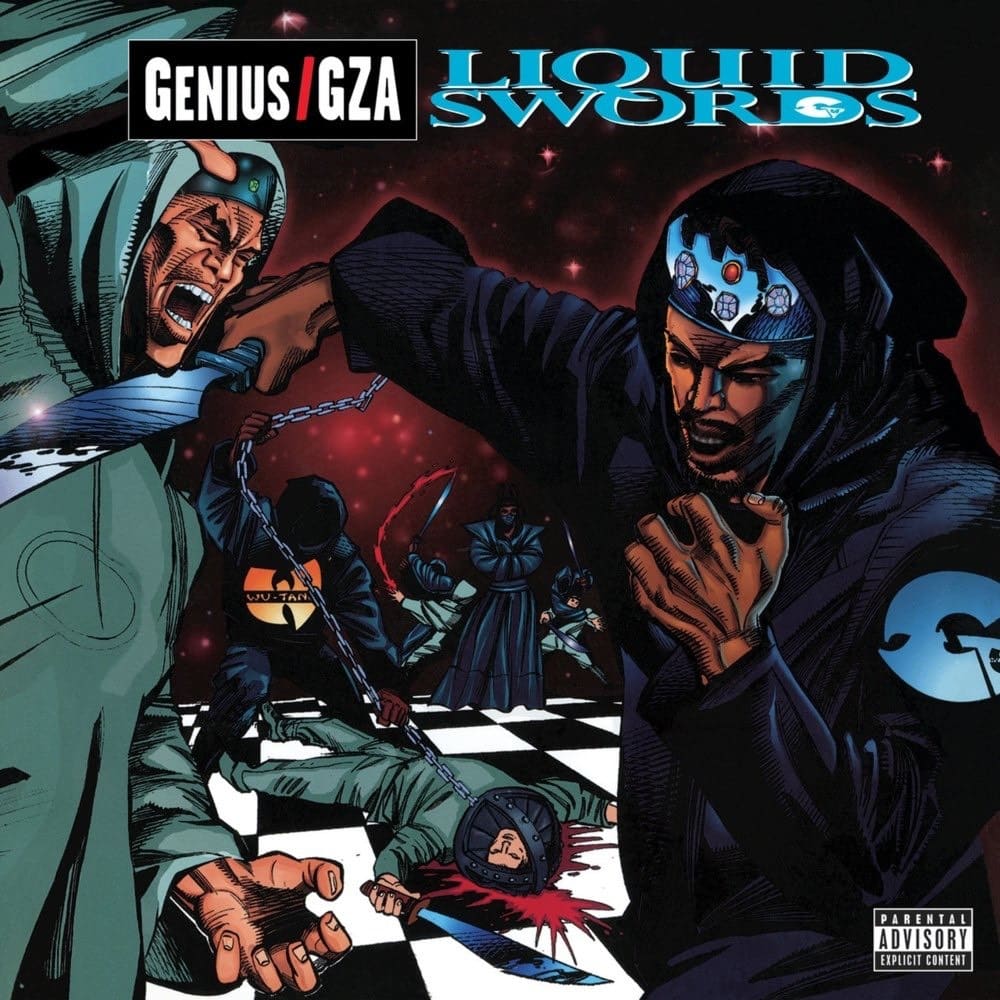 Released: November 7, 1995
Label: Geffen
Liquid Swords is a masterpiece of dark, cerebral hip hop. Released during the peak of the Wu-Tang Clan's dominance, the album stands out as a testament to GZA's storytelling and lyrical prowess. RZA's production on this album is nothing short of incredible, weaving together haunting samples and razor-sharp drums to create a soundscape that is both menacing and hypnotic. As GZA's magnum opus by a wide margin, Liquid Swords showcased the Shaolin MC's unique ability to blend esoteric references with street-level grit. Tracks like "Duel of the Iron Mic" and "Investigative Reports" show off his ability to paint vivid, cinematic scenes with his words, while "Shadowboxin'" and "4th Chamber" demonstrate his technical skill as an MC. But perhaps the most impressive aspect of Liquid Swords is how well it has aged. More than 25 years after its release, the album still sounds fresh and immediate. It has been sampled countless times by subsequent generations of rappers and producers, a testament to its enduring influence and importance in hip hop history.
12. Run-D.M.C. – Raising Hell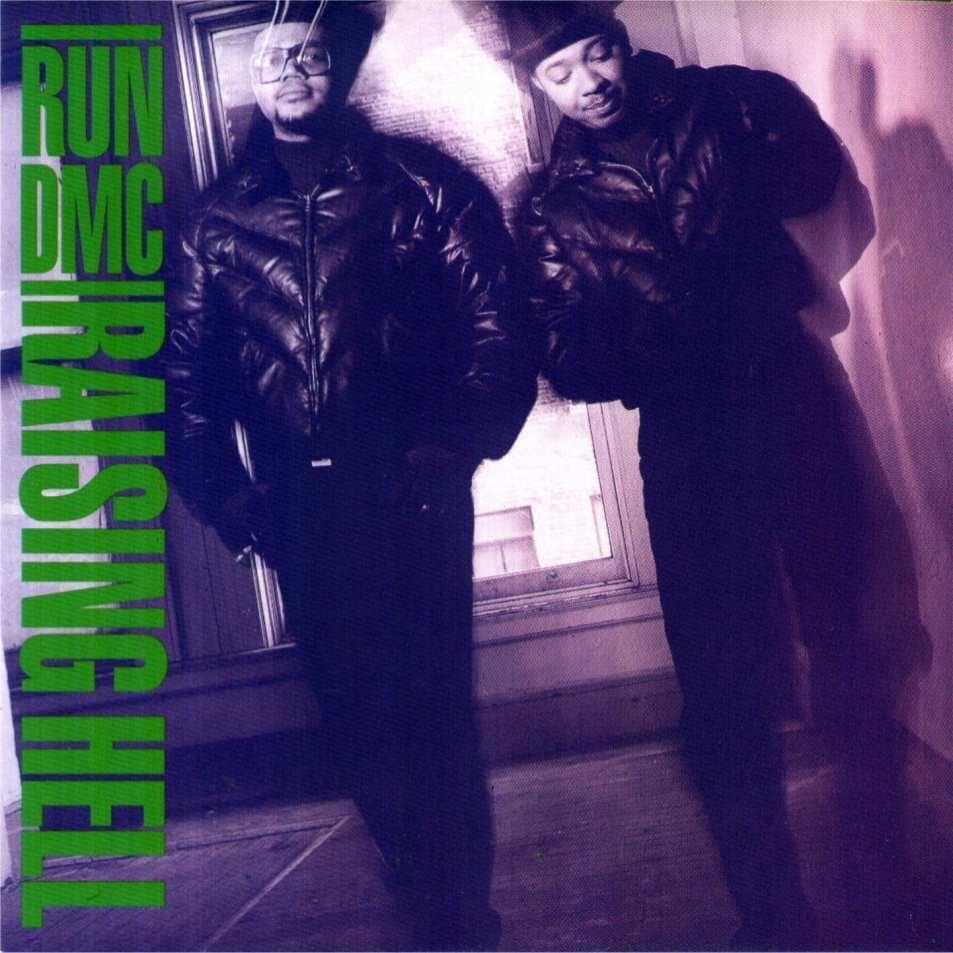 Released: May 15, 1986
Label: Profile
Run-D.M.C. didn't just change the game with Raising Hell, they rewrote the rules entirely. With their raw energy and infectious charisma, the Queens trio took the underground sound of hip hop and blasted it into the mainstream, setting the stage for the genre's massive crossover success in the decades to come. But Raising Hell wasn't just about breaking down barriers – it was also a masterclass in rap craftsmanship. Run-D.M.C.'s innovative flow patterns, booming beats, and hard-hitting rhymes made them an instant sensation, and tracks like "It's Tricky," "My Adidas," and "You Be Illin'" still pack the same punch today that they did in '86. With their third album, Run-D.M.C. proved once and for all that rap wasn't just a fad – it was a cultural force that was here to stay for a long, long time.
11. Ghostface Killah – Supreme Clientele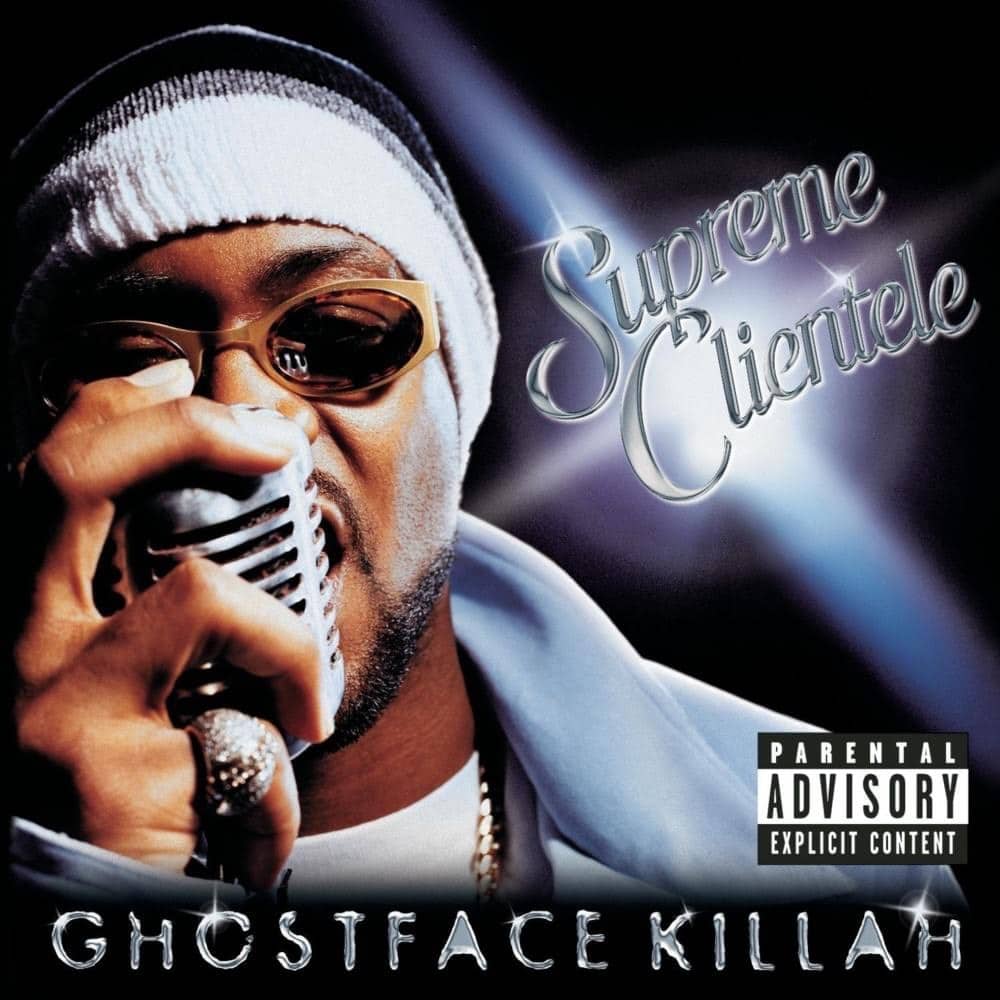 Released: February 8, 2000
Label: Epic, Sony, Razor Sharp
Ghostface Killah's solo career had long been overshadowed by other Wu-Tang members until he released his masterpiece, Supreme Clientele. The album was a game-changer, showcasing Ghostface's unique blend of violent, hilarious, soulful, and absurdist rhymes. It was the quintessential Tony Starks album that solidified his status as a Wu-Tang legend. The album's production, provided mostly by RZA and his protégé Mathematics, featured samples ranging from old soul records to snippets from kung fu movies, making it an eclectic and unpredictable listening experience. Supreme Clientele's impact is still felt today, with many citing it as one of the best Wu-Tang solo albums, and one of the greatest New York rap albums of all time.
10. Jay-Z – Reasonable Doubt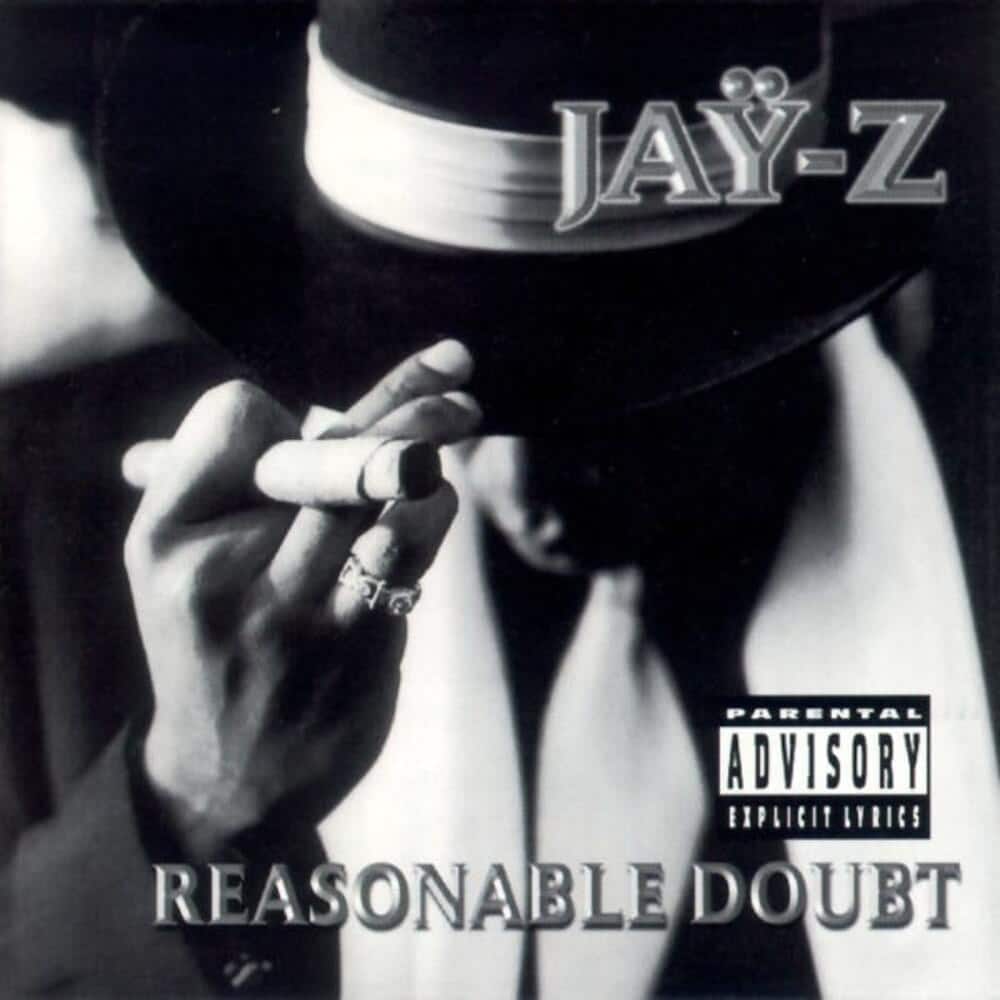 Released: June 25, 1996
Label: Priority, Roc-A-Fella
Reasonable Doubt is a rap album that oozes with sophistication and wisdom, thanks to Jay-Z's rich life experience gained from his hustling days. Released at the age of 26, Hov's debut boasts smooth jazzy soul vibes and face-screwing drum breaks that add to his elegance and mystique. Unlike his peers who were rapping about robbing pregnant women or threatening to "rock you in your face," Jay-Z was cooling, talking about drinking Mai-Tai's in Vegas. While not as immediate as Ready to Die or as impactful as Illmatic, Reasonable Doubt has aged like fine wine and solidified itself as one of Jay-Z's best albums ever.
9. Eric B. & Rakim – Paid in Full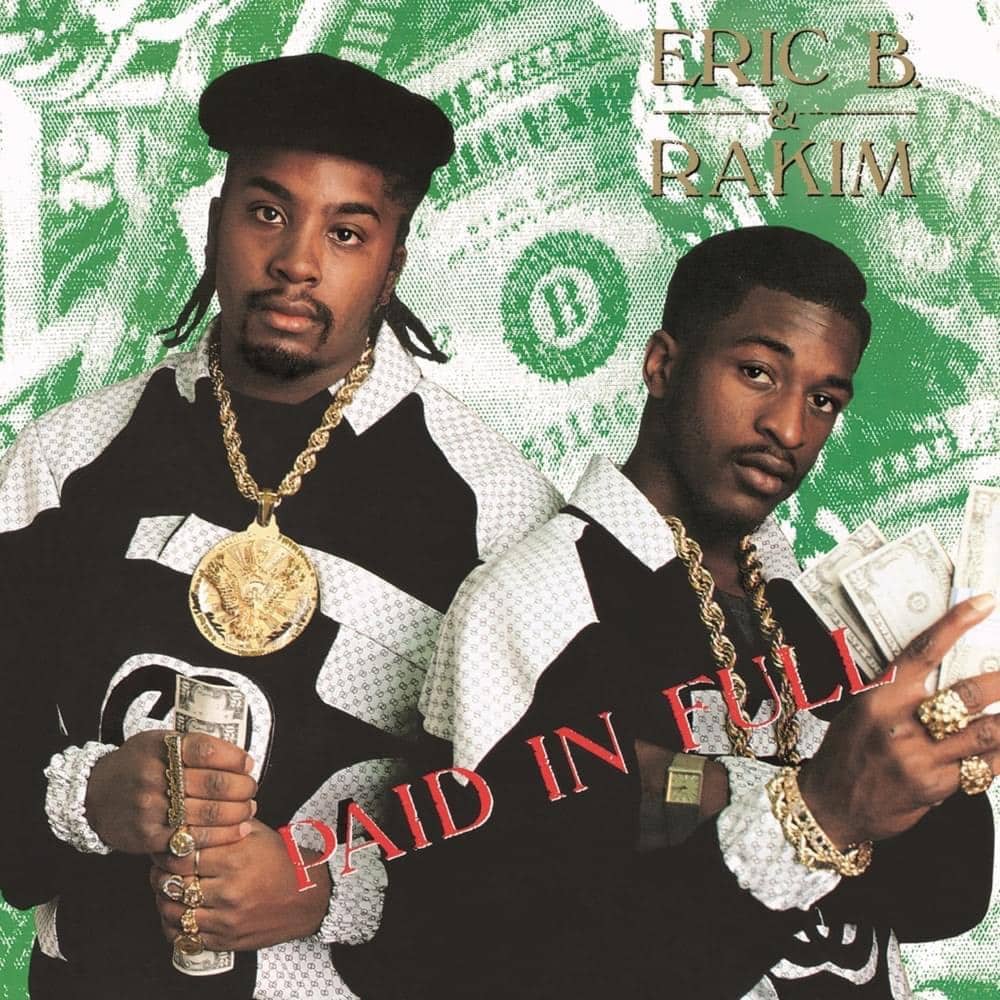 Released: July 7, 1987
Label: 4th & B'way, Island
Paid in Full is a masterpiece that changed the course of hip hop forever. Rakim's innovative flow and complex lyrics, paired with the innovative production wizardry, created a sound that was fresh, dynamic and unlike anything else at the time. The title track "Paid in Full" became an instant classic, with its infectious beat and Rakim's smooth delivery. The album also features "I Know You Got Soul," which became one of the most sampled tracks in hip hop history. Paid in Full not only solidified Rakim's position as one of the greatest MCs of all time but also established Marley Marl as a visionary producer who helped shape the sound of hip hop in the late 80s and beyond. The album's influence can be heard in the work of countless artists, from Nas to Kendrick Lamar, and its impact on the culture is immeasurable. Paid in Full is not just a hip hop classic, it's a cultural milestone that will continue to inspire and captivate listeners for generations to come.
8. A Tribe Called Quest – The Low End Theory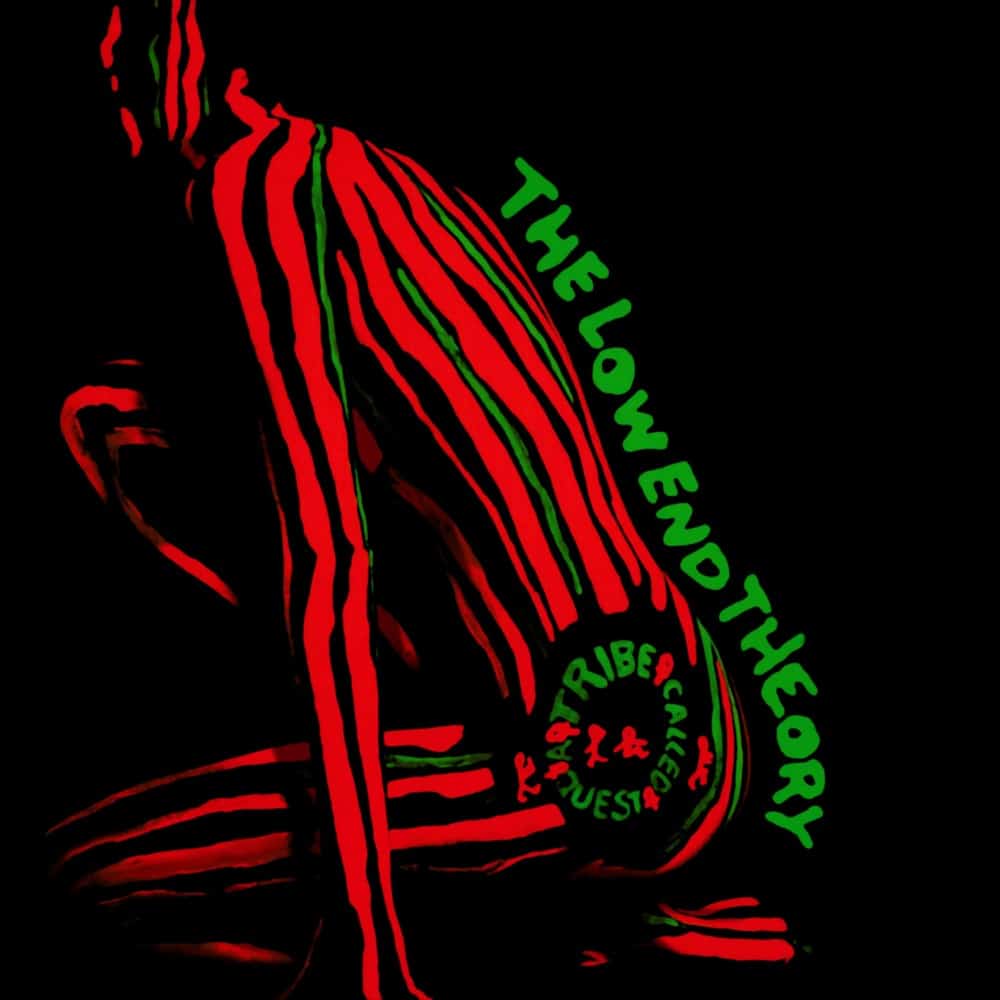 Released: September 24, 1991
Label: Jive
The Low End Theory is a beloved hip hop treasure that showcased A Tribe Called Quest at their creative and sonic peak. With Q-Tip's impeccable ear for sampling, jazz loops, and Phife Dawg's charismatic rhymes, the album became a landmark of alternative hip hop. The opening track, "Excursions", sets the tone with its clever wordplay and lush production, while "Buggin' Out" and "Scenario" provide the high-energy anthems that cemented Tribe's status as a force to be reckoned with. But the album's true genius lies in the moments of introspection, with tracks like "Butter" and "Verses from the Abstract" revealing the depth of the group's vision. The Low End Theory remains a touchstone for hip hop purists and has influenced countless artists across genres, including Dr. Dre, Kanye and Pharrell.
7. Mobb Deep – The Infamous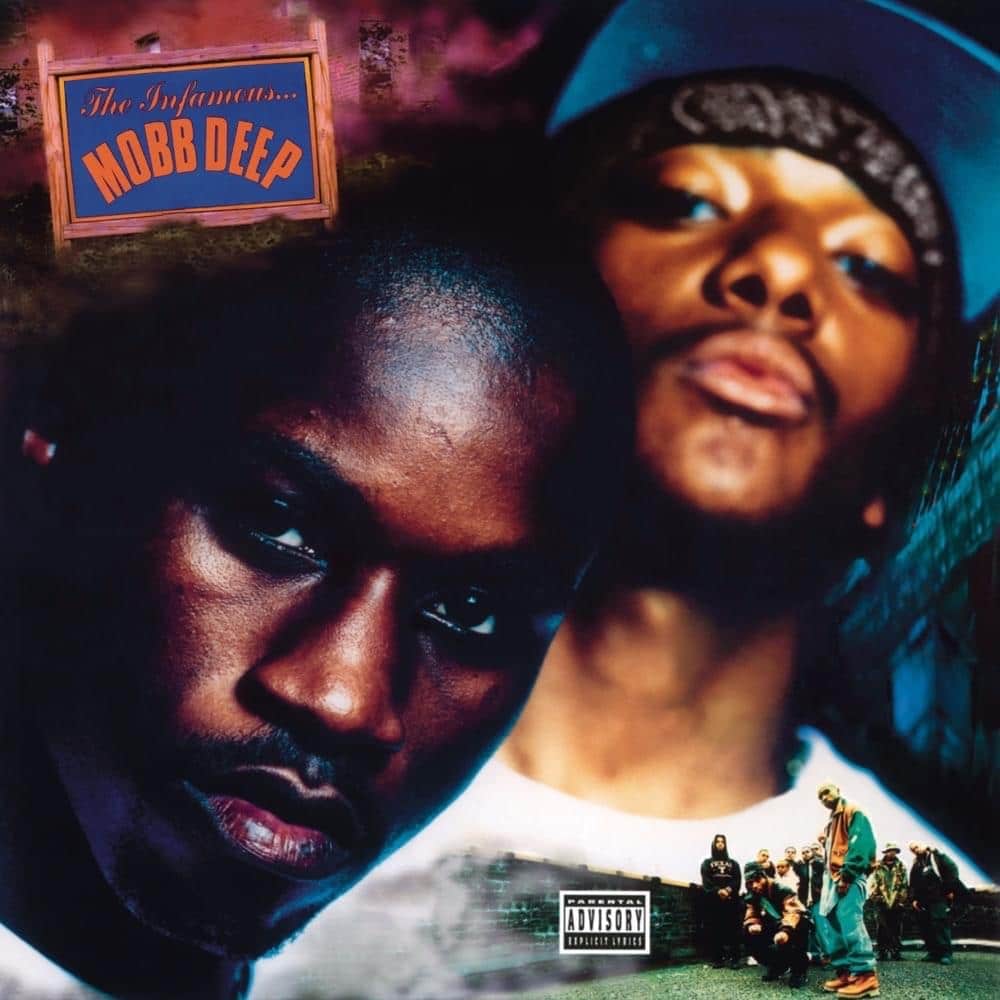 Released: April 25, 1995
Label: Loud, RCA
Mobb Deep's sophomore album, The Infamous, is a menacing and unrelenting depiction of life in the Queensbridge projects. Prodigy and Havoc were not here to make light of their surroundings or their experiences, but to shine a light on the harsh realities of living in the ghetto. The production on the album is as gritty as the content, with Havoc's beats sounding like the sonic embodiment of poverty and desperation. Prodigy's rhymes are delivered with a cold, hard edge that makes it clear that he's seen and done things that most people can't even imagine. And yet, there's a certain poetry to his words that elevates them above mere street tales. The Infamous is a masterpiece of New York hip hop, an album that perfectly captures the darkness and harsh beauty of the city's underbelly.
6. Raekwon – Only Built 4 Cuban Linx…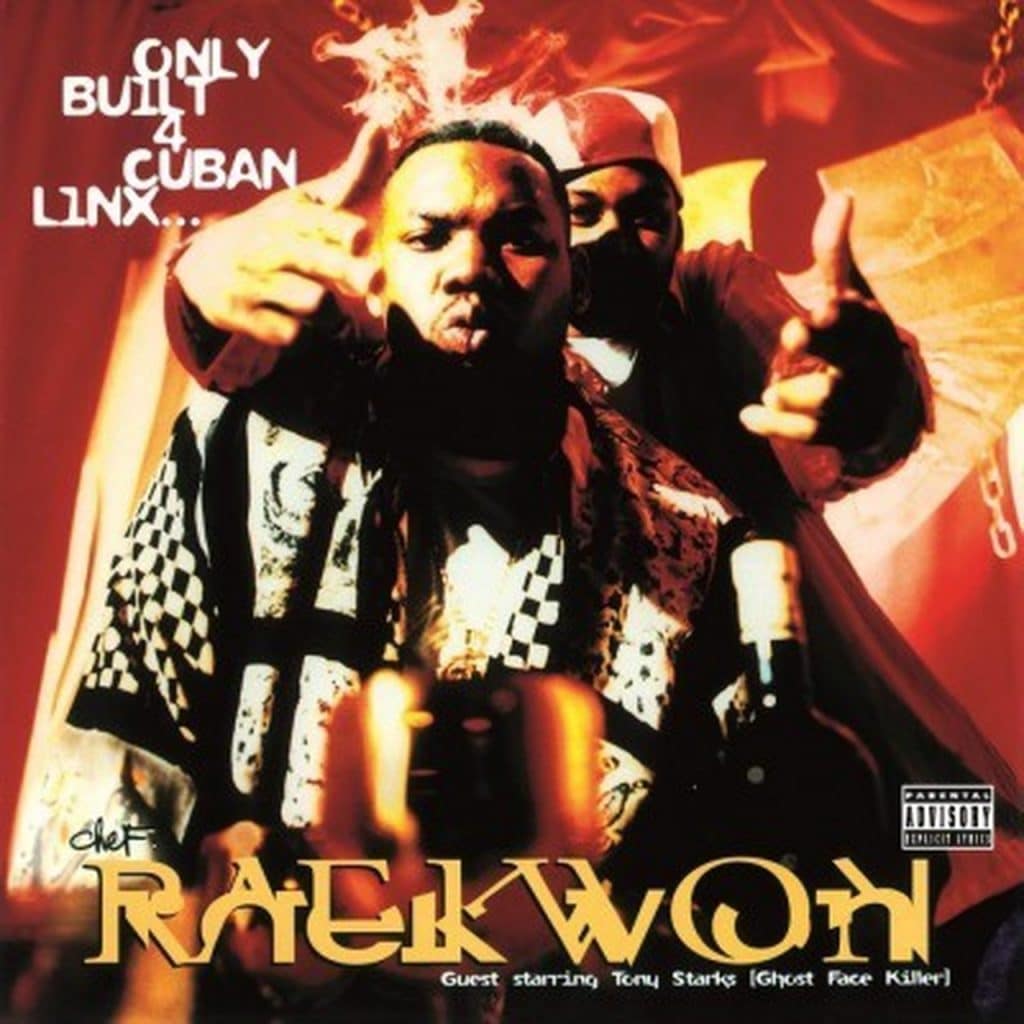 Released: August 1, 1995
Label: Loud, RCA
Raekwon's Only Built 4 Cuban Linx… is a cinematic masterpiece released during Wu-Tang's peak era, that has long been regarded as the holy grail of street rap. It featured a more layered and refined sound from RZA, pulling in soul samples, polished strings and murmuring piano loops. Lyrically, Chef and Ghostface Killah are on-point the whole way through with Rae playing the cool, laid-back mafioso don and Starks as his unhinged enforcer. The album's skits are not only purposeful but also better than anything Wu had done earlier. From the Big-baiting "Shark Ni**as (Biters)" to the classic intro on "Glaciers of Ice," every element is perfectly crafted. The Purple Tape is not just a hip hop classic, it's a cultural milestone, inspiring the likes of Pusha T's 2018 classic Daytona, and solidifying its place as the greatest street rap album of all time.
5. Jay-Z – The Blueprint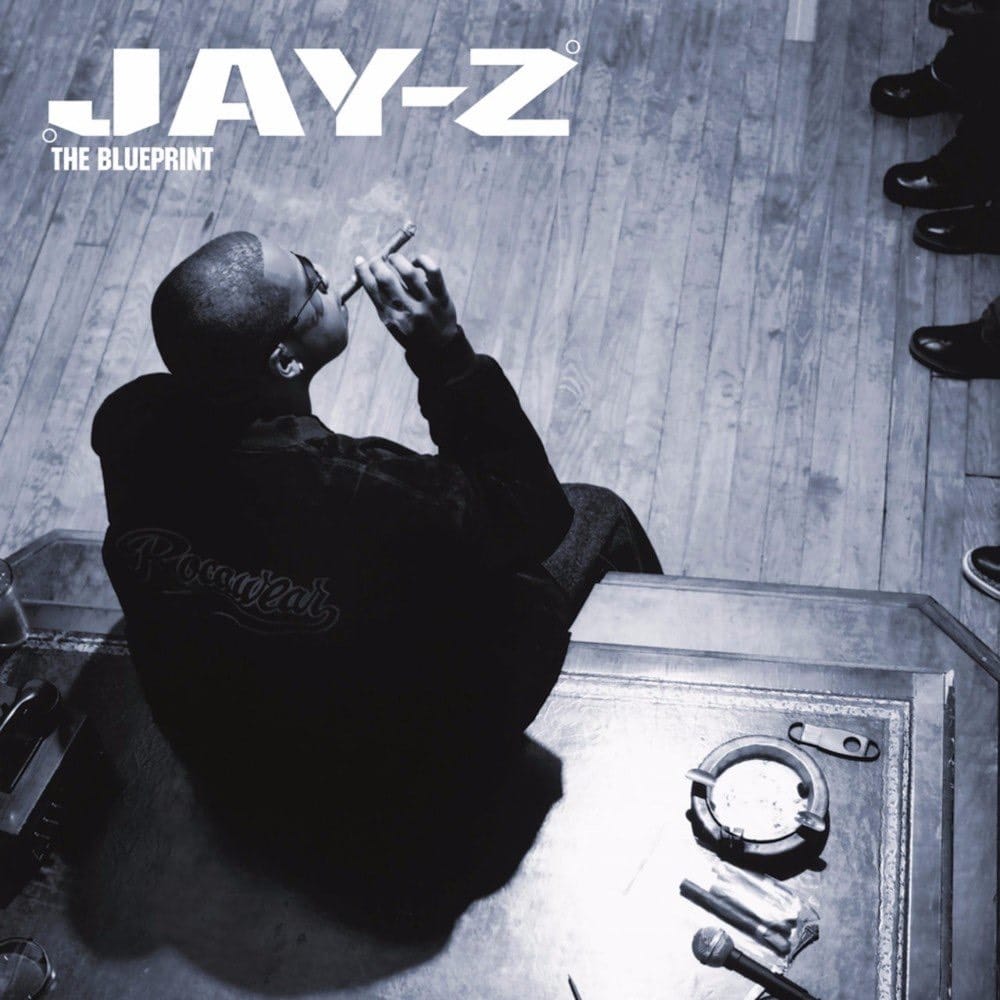 Released: September 11, 2001
Label: Roc-A-Fella, Def Jam
No other album encapsulates Hov's reign as the King of New York better than The Blueprint. With three number one albums already under his belt, the Roc-A-Fella mogul delivered a confident and self-assured performance, backed by soulful production from Kanye, Bink and Just Blaze. The album showcases his lyrical prowess as he defends his throne from rivals, takes shots at Mobb Deep and Nas, reminisces on his come-up, and speaks on love, loss and hustle. Released on the same day as the 9/11 tragedy, The Blueprint stands as a testament to the resilience of New York and solidified Jay-Z's status as one of the greatest New York rappers of all time.
4. Wu-Tang Clan – Enter the Wu-Tang (36 Chambers)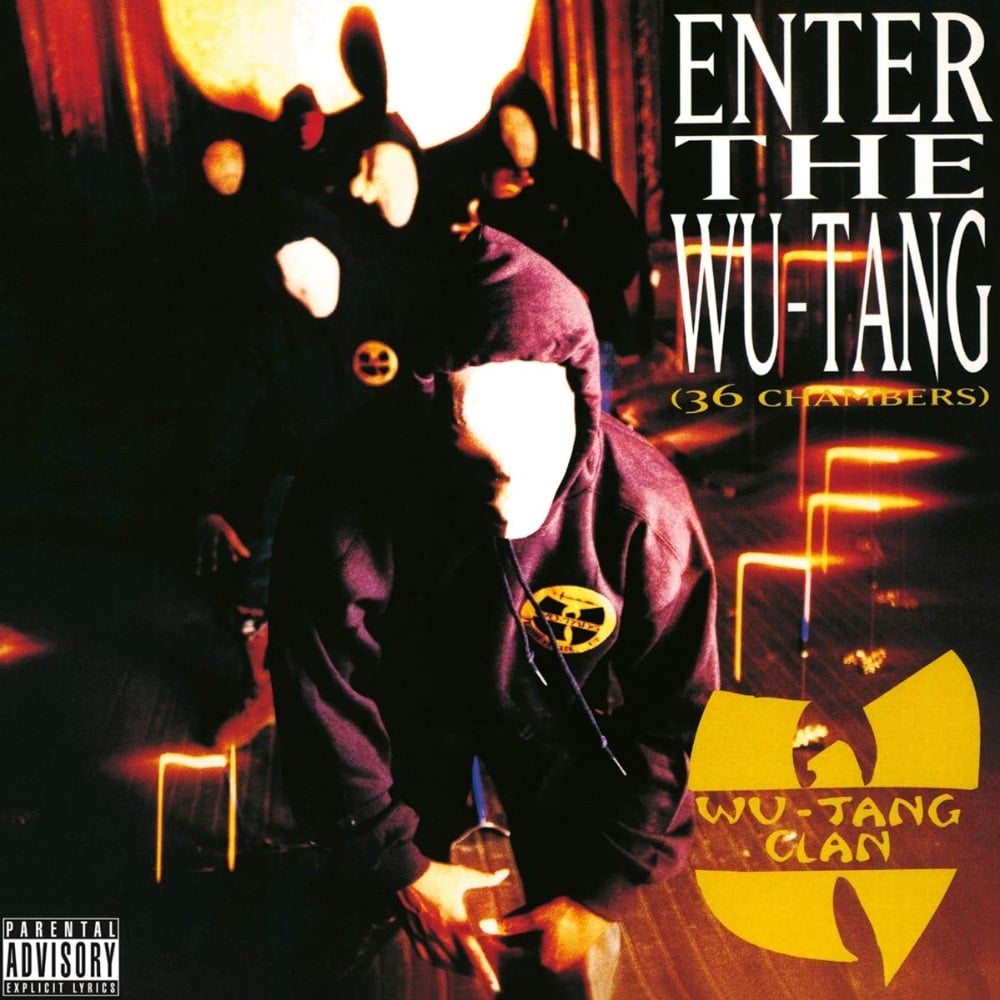 Released: November 9, 1993
Label: Loud
When Enter the Wu-Tang (36 Chambers) hit the scene in 1993, it was like a bolt of lightning in the hip hop world. Wu-Tang Clan's debut album had it all: raw, uncompromising lyrics delivered by nine distinct voices, an atmospheric production style courtesy of RZA, and a unique mythology that made them stand out from the rest of the pack. These weren't just rappers, they were Shaolin monks, spitting bars about kung fu, chess, and street life. But what really set the Wu apart was their individuality. Method Man's charismatic drawl, GZA's philosophical musings, Raekwon's vivid storytelling, Ghostface Killah's wild energy – each member brought their own flavour to the table, creating a group dynamic that was truly one of a kind. And RZA's beats? They were like nothing else in hip hop at the time, blending gritty soul samples with eerie sound effects and sparse, hard-hitting drums. Enter the Wu-Tang (36 Chambers) didn't just change the game, it created a whole new one. It inspired a legion of imitators and made Wu-Tang Clan a household name. Even today, nearly 30 years after its release, it remains a seminal work of hip hop, a shining example of what can happen when a group of talented artists come together to create something truly special.
3. A Tribe Called Quest – Midnight Marauders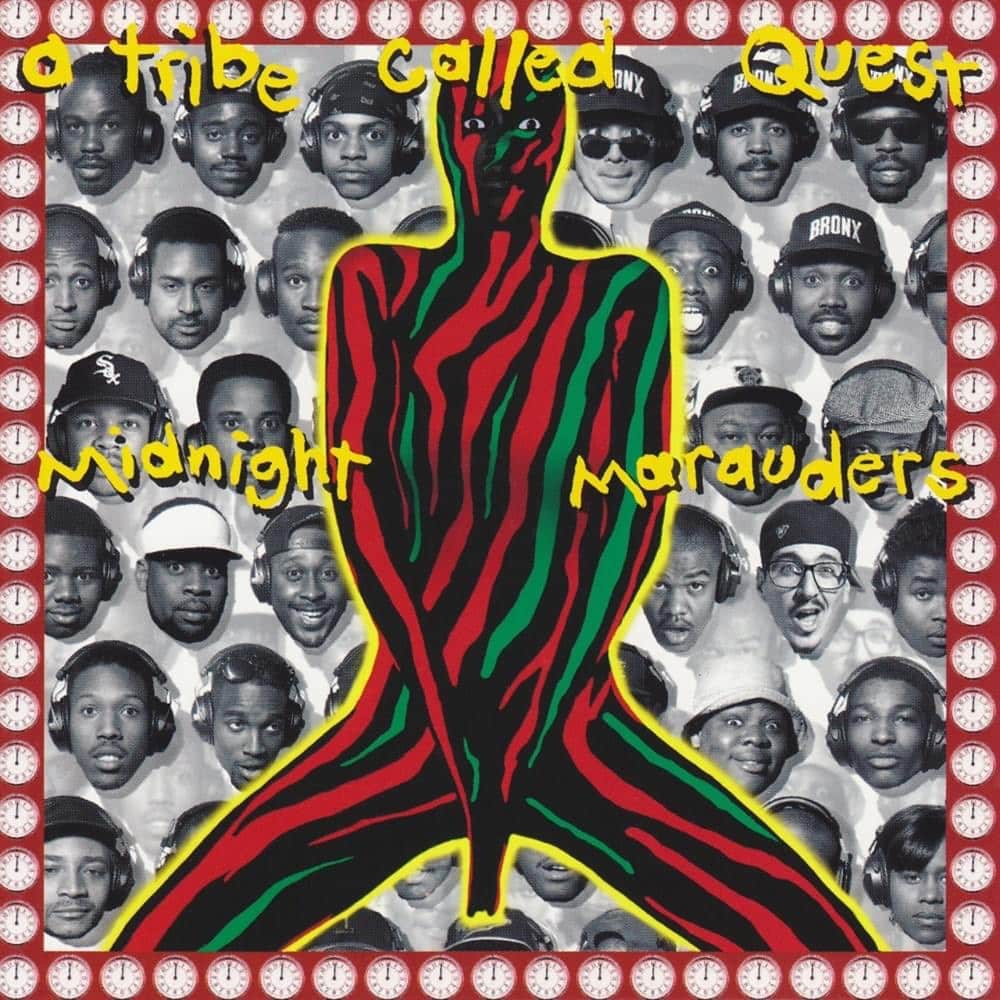 Released: November 9, 1993
Label: Jive
On Midnight Marauders, the Queens-bred trio took everything that was great about their previous two albums and perfected it. Q-Tip's production is on another level entirely, blending jazzy samples with crisp drum breaks and live instrumentation, all while maintaining the mellow vibe that's synonymous with Tribe's sound. Meanwhile, Phife Dawg and Q-Tip's chemistry is at its peak right here, with the two MCs spitting some of the most clever and memorable rhymes in hip hop history. Midnight Marauders is an album that hits hard, but also has a laid-back, jazzy vibe that makes it perfect for a chill session with friends or a solo late-night drive. It's no wonder that so many hip hop artists have cited it as a major influence on their own work. From start to finish, Midnight Marauders is an exercise in musical excellence and proof that Tribe was one of the most important groups in hip hop history.
2. Nas – Illmatic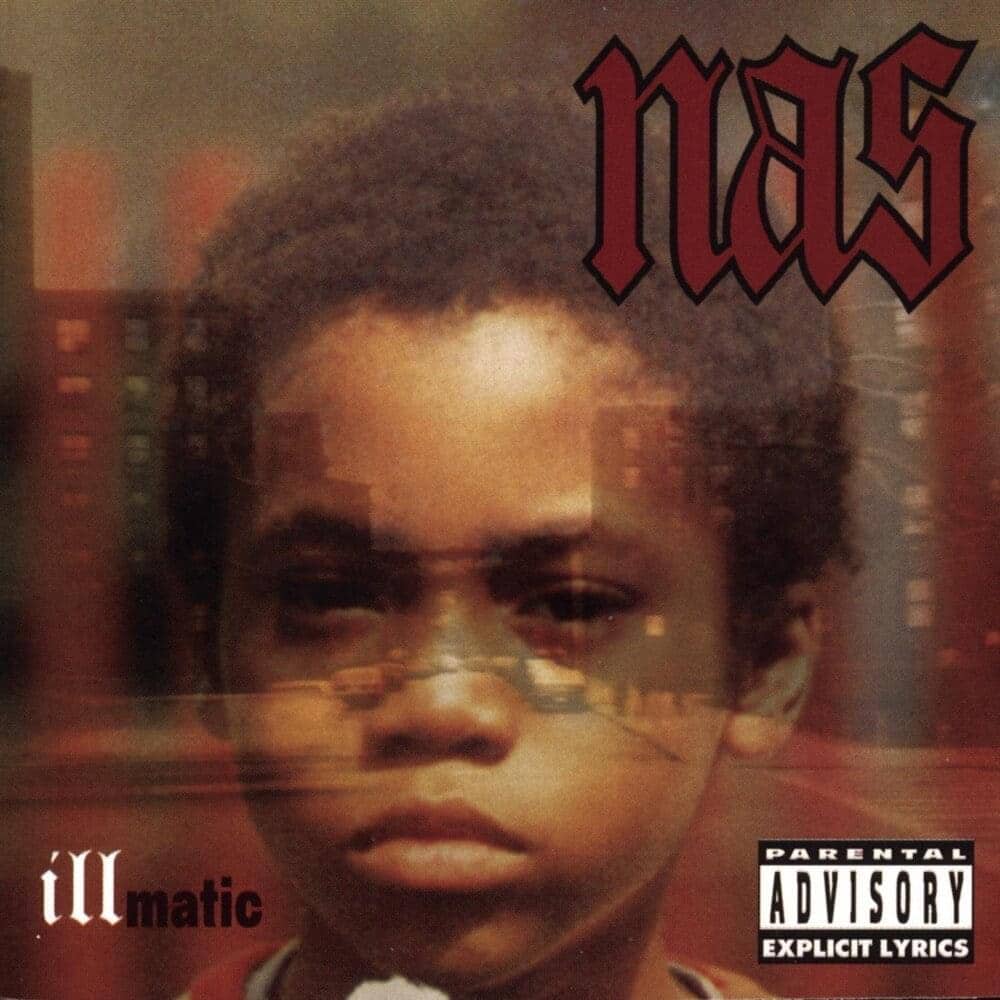 Released: April 19, 1994
Label: Columbia
Illmatic didn't just change the rap game, it redefined it. This album isn't just a masterpiece, it's a cultural touchstone, an album that defined a generation, and its impact on hip hop and the world at large is immeasurable. Produced by a dream team of producers (DJ Premier, Pete Rock, Large Professor, and Q-Tip), Illmatic is a sonic journey through Nas' upbringing in the Queensbridge housing project. The young MC paints a vivid picture of life in the projects, giving us a glimpse into the highs and lows of street life. The rhymes are razor-sharp, the beats are gritty and hard-hitting, and the overall production is second to none. It's a coming-of-age story told through rap, and it's a story that has resonated with listeners for decades. Nas' flow was so ahead of its time that even today, more than two decades later, rappers are still trying to catch up. And let's not forget the impact it had on the culture – it was more than just an album, it was a changing of the guard, swinging the spotlight back on the East Coast, and inspiring a whole generation of rappers to step up their game.
1. The Notorious B.I.G. – Ready to Die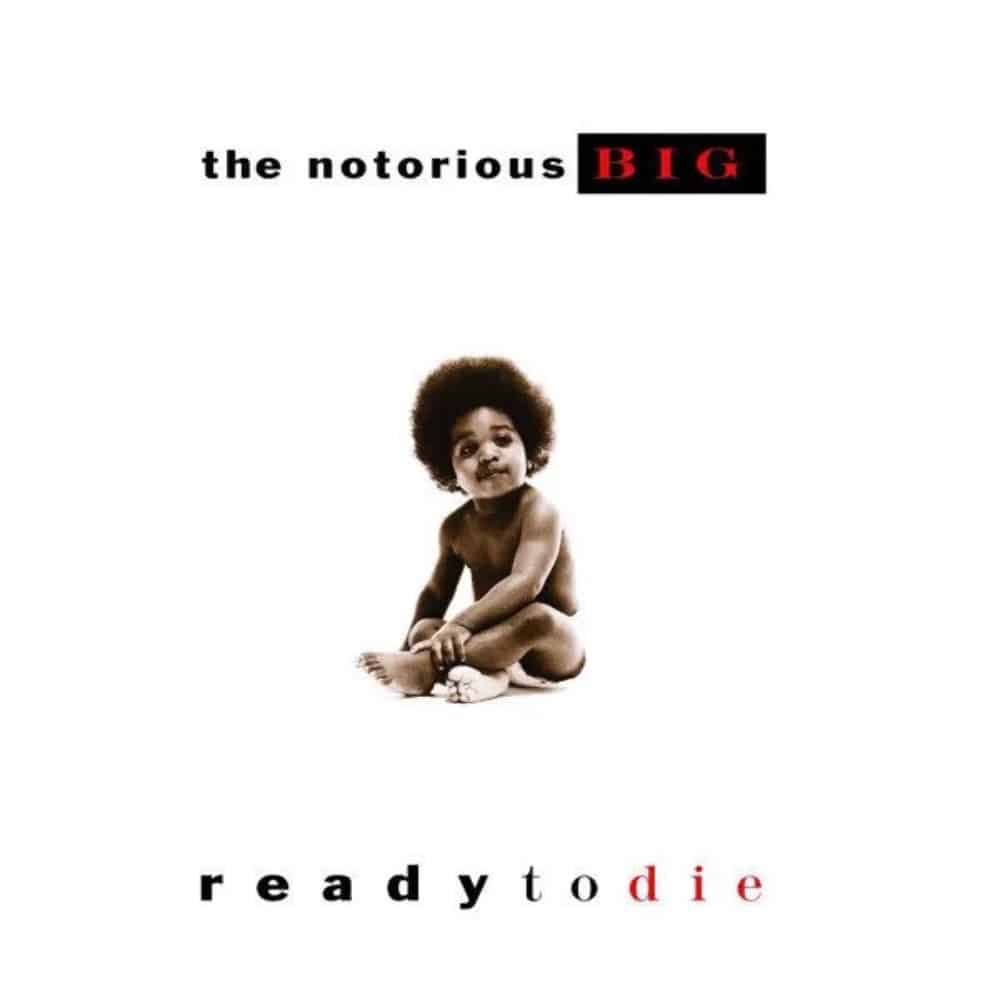 Released: September 13, 1994
Label: Bad Boy, Arista
When it comes to NYC rap greatness, there's one album that stands above them all: The Notorious B.I.G.'s Ready to Die. Released in 1994 on Bad Boy Records, this album is the ultimate representation of the '90s East Coast rap scene. Biggie's debut album is a masterpiece of storytelling, featuring vivid tales of life on the streets of Brooklyn that are both raw and poetic. From the aspirational "Juicy" to the haunting "Warning" to the hard-hitting "Machine Gun Funk," every track on this album is a classic. What sets Ready to Die apart from other NYC rap albums of the time is its universal appeal. While it still retained the gritty street vibe that was so prevalent in the underground scene, it also had a mainstream appeal that made it accessible to a wider audience. This is in no small part thanks to Puffy's production, which is both polished and hard-hitting, making for a perfect backdrop to Biggie's rhymes. But what really makes Ready to Die so special is Biggie himself. He was a true wordsmith, able to craft intricate rhymes that were both clever and emotionally resonant. Big's flow was effortless, and his voice was instantly recognizable, making him one of the most iconic rappers of all time. Ready to Die cemented Biggie's place as the King of New York, and it remains one of the greatest rap albums ever made. From start to finish, it's a masterpiece that captures the essence of the East Coast hip hop scene like no other album before or since.