Throughout hip hop history, few rappers have undertaken the ambitious venture of creating a double album, and fewer still have excelled. Whether we're talking about the blustering bravado of gangsta rap or the poetic introspection of conscious hip-hop, these double albums cross-pollinate regions, eras, sub-genres and styles.
From OutKast's genre-bending Speakerboxxx/The Love Below to Kendrick Lamar's introspective opus Mr. Morale & the Big Steppers, these works are powerful examples of hip-hop's potential to push beyond the confines of standard musical structures. The anthemic street tales of The Diplomats' Diplomatic Immunity and the deeply personal storytelling of Vince Staples' Summertime '06 showcase the diversity of rappers who have attempted double album greatness.
UGK's sprawling epic Underground Kingz and Scarface's raw My Homies encapsulate the grit and authenticity that grounds hip-hop, while Bone Thugs-n-Harmony's melodic The Art of War and Wu-Tang Clan's sophomore masterpiece Wu-Tang Forever underline the culture's diversity more than anything.
So let's get into it. From 2Pac's 1996 blockbuster All Eyez on Me to The Notorious B.I.G.'s magnum opus, the ambitiously grand Life After Death, here are the top 25 greatest hip hop double albums of all time.
25. 8Ball – Lost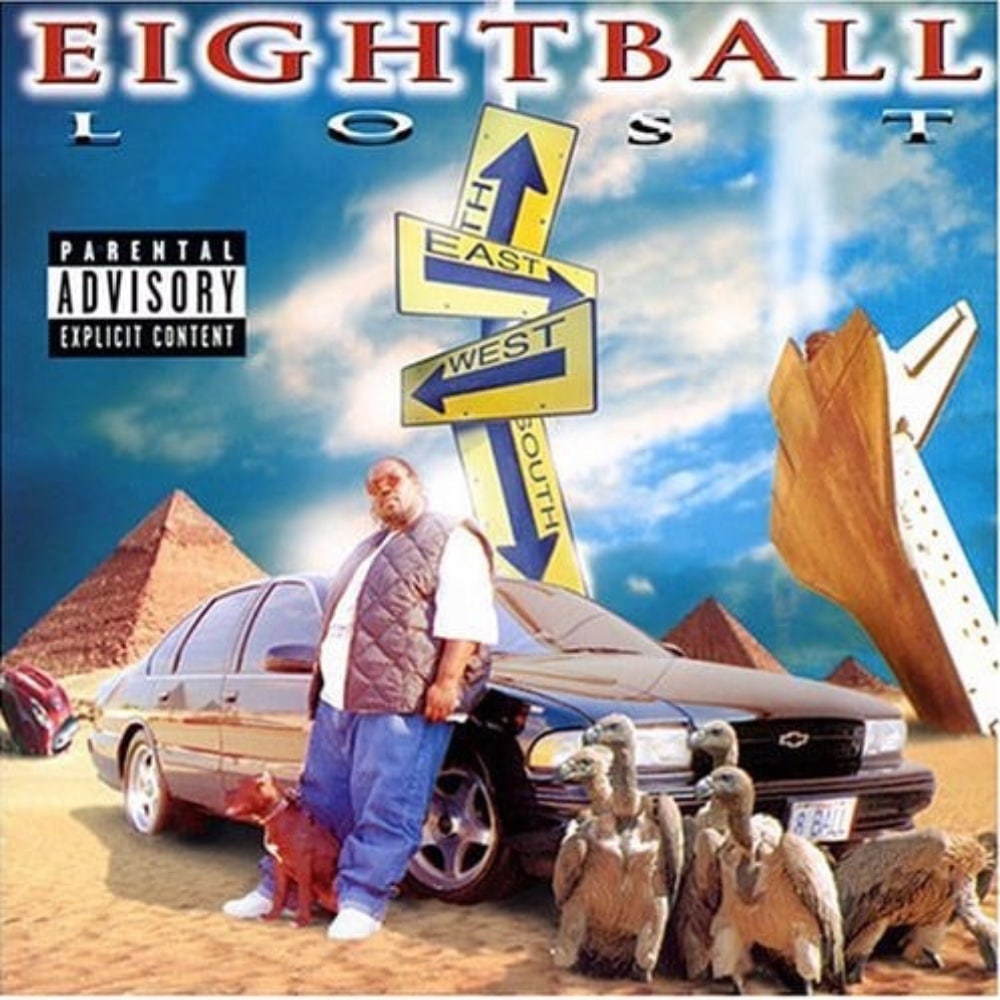 Released: May 19, 1998
Label: Draper Inc. Records
In 1998, amidst the era of sprawling double-disc hip-hop masterpieces, 8ball stepped onto the scene with his ambitious debut solo studio album, Lost. As one-half of the legendary Memphis rap duo 8Ball & MJG, 8ball had already made a name for himself with three previous albums. However, after the group's 1995 release, On Top of the World, the duo decided to take a detour into solo territory. Lost, released by Draper Inc. Records, followed in the footsteps of MJG's No More Glory, which came a few months earlier. Despite 8ball's undeniable talent and the buzz surrounding the album, Lost ultimately fell short of capturing the raw energy and impact of his earlier work with MJG.
24. Lil' Flip – U Gotta Feel Me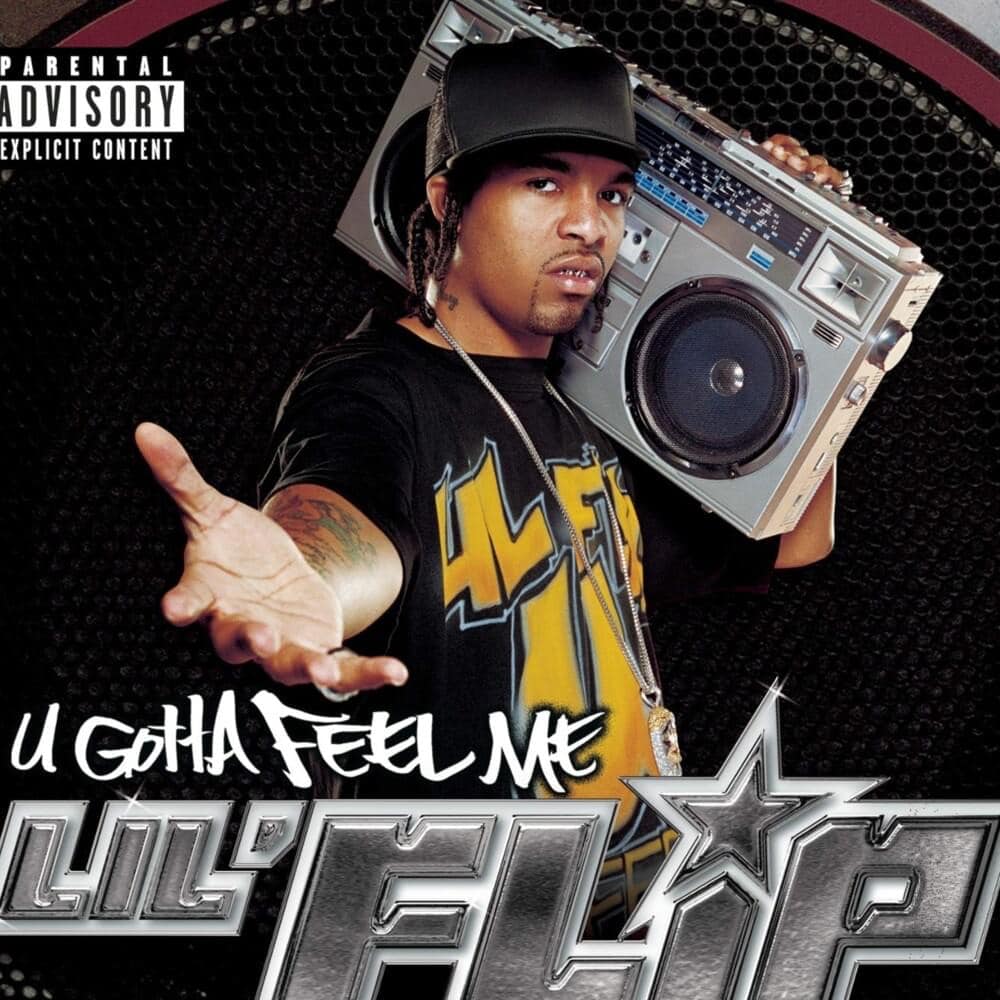 Released: March 30, 2004
Label: Sucka Free, Sony Urban, Columbia, Clover G
Lil' Flip's double-disc sophomore effort, U Gotta Feel Me, exploded onto the scene in 2004, becoming his highest-charting album and best-selling work to date. Debuting at number 4 on the US Billboard 200 and later certified platinum, the album featured hits like "Game Over (Flip)" and the chart-topping "Sunshine" with Lea, showcasing Flip's expanding range and appeal. While the album could have been trimmed down, it still managed to deliver some solid tracks, including the blip-heavy "Game Over" and collaborations with heavy-hitters like Pastor Troy, Ludacris, and the Diplomats. Producers like DJ Paul, Juicy J, Play-n-Skillz, Carl So-Lowe, the Heatmakerz, and the Legendary Red Spyda lent their talents to create a diverse soundscape.
23. Tech N9ne – Killer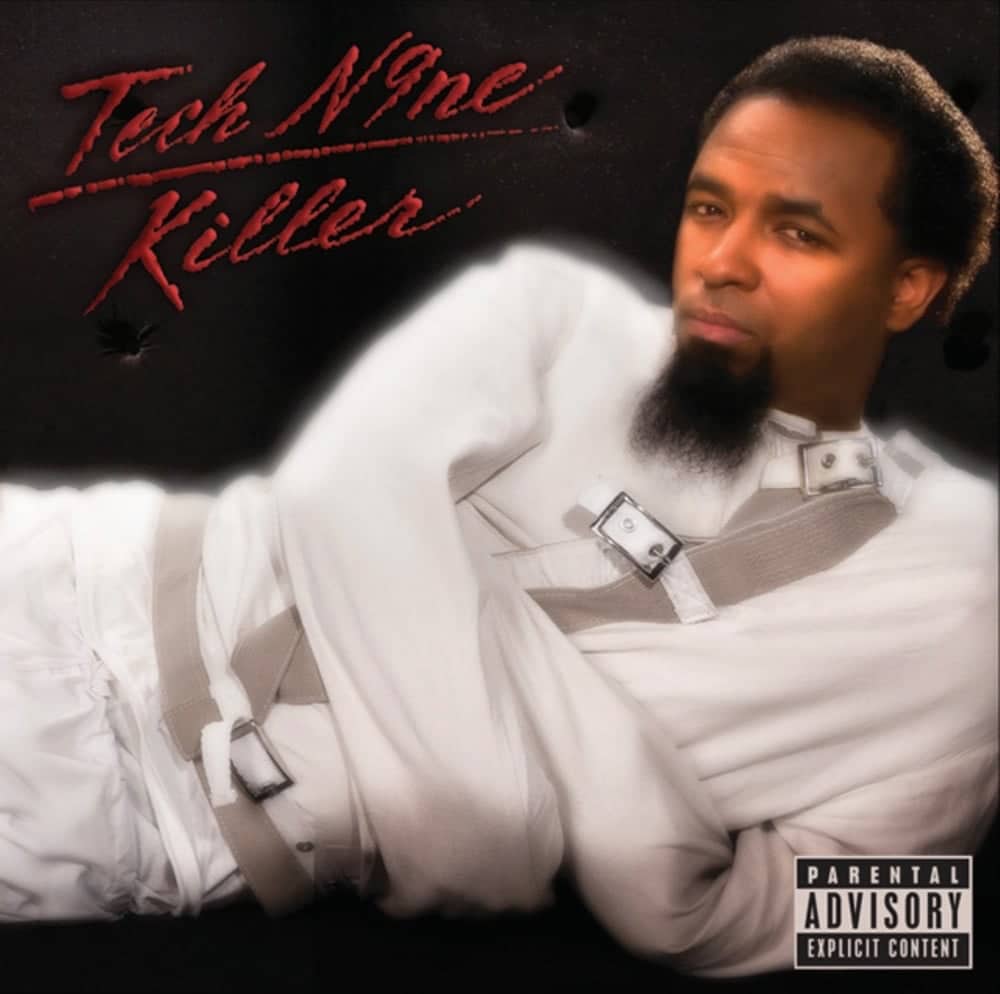 Released: July 1, 2008
Label: Strange Music
Tech N9ne's 2008 magnum opus, Killer, hit the rap game like a juggernaut, proving the Kansas City spitter's ability to body tracks while staying true to his independent roots. With a nod to MJ's iconic "Thriller" on the album cover and boasting 32 tracks, Killer takes you on a wild ride through the full spectrum of hip-hop, from raw horrorcore to club bangers. The album is laced with heavy-hitters like Scarface, Ice Cube, Paul Wall, and Brother J of X-Clan, guaranteeing there's something for every rap aficionado. Tech's seamless transitions between thought-provoking tracks like "Why You Aint Call Me" and the raunchy vibes of "The Sextion" showcase his unmatched versatility.
22. G Herbo – Survivor's Remorse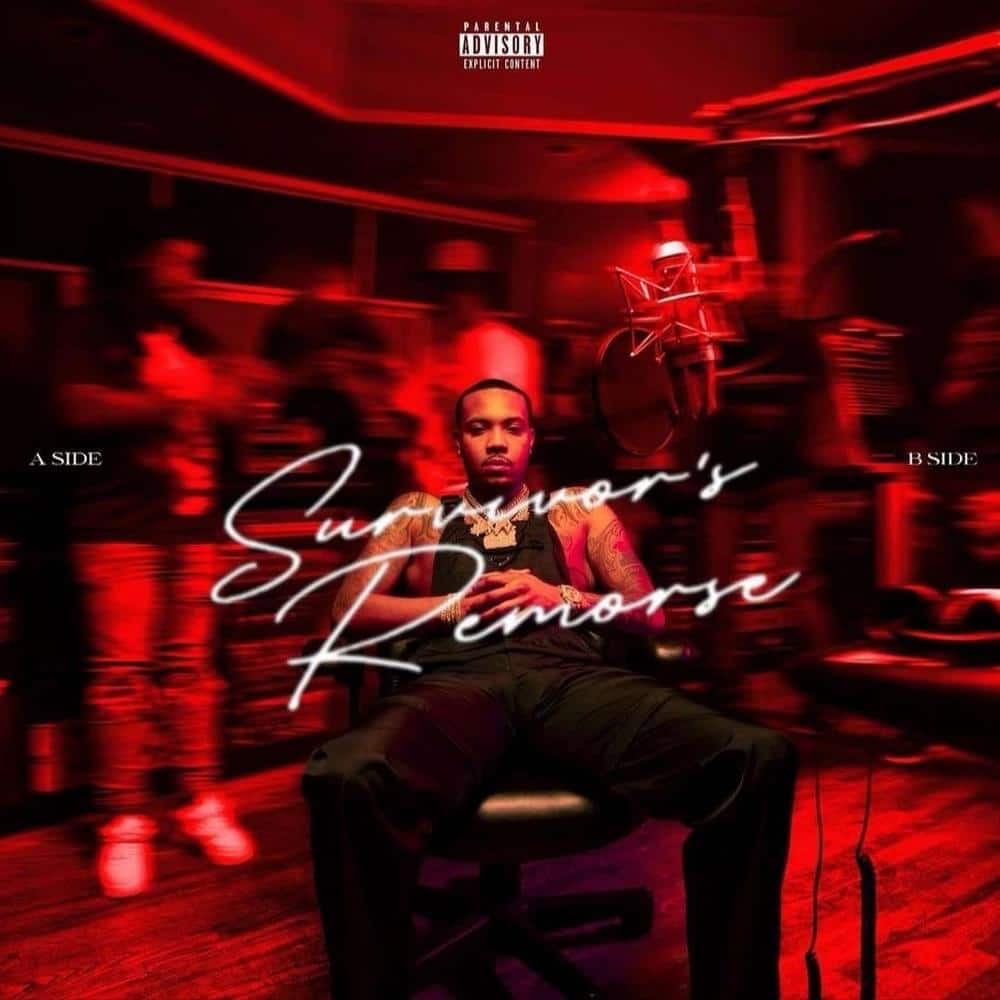 Released: October 7, 2022 (A Side) / October 10, 2022 (B Side)
Label: Machine Republic
G Herbo's fifth studio album, Survivor's Remorse, captures the essence of the gritty and vulnerable reality of Chicago's notorious streets. As a double album, it showcases Herbo's ability to navigate both the pain of his past and the triumphs of his present. Debuting at number nine on the US Billboard 200, this marks his third top ten album and cements his place as a force in the rap game. Side A of Survivor's Remorse boasts bangers like the Future-assisted "Blues" and the Jeremih-infused "Flashbacks," satisfying fans of mainstream hip-hop. Side B delves deeper into Herbo's introspective and personal side, with tracks such as the raw "Sleepless Nights" and the powerful single "Me, Myself and I" featuring A Boogie Wit Da Hoodie. With guest appearances from heavy-hitters like Offset, Benny the Butcher, Gunna, Young Thug, Conway the Machine, and Kodak Black, Survivor's Remorse is a testament to G Herbo's 10-year reign in the Chicago drill scene.
21. Master P – MP da Last Don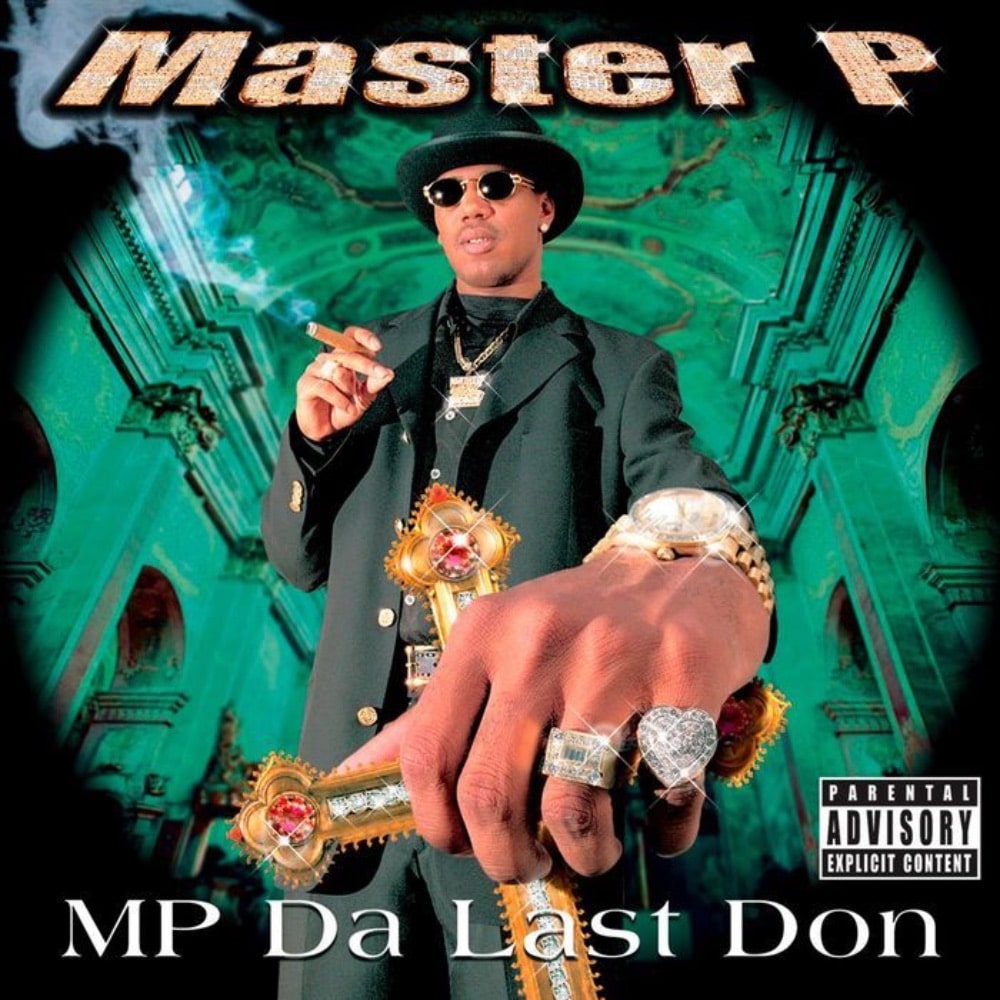 Released: June 2, 1998
Label: No Limit, Priority, EMI
Originally intended as his swan song, MP da Last Don is a testament to Master P's shrewd business acumen, as it skyrocketed to number one on the Billboard Top 200 chart, selling 495,000 copies in its first week. Though he later returned to the game with Only God Can Judge Me in 1999, MP Da Last Don remains a career-defining moment for the No Limit Records founder. The album is a veritable who's who of late '90s hip hop, featuring guest appearances from heavyweights such as Bone Thugs-n-Harmony, E-40, Silkk the Shocker, UGK, Snoop Dogg, and Soulja Slim. As a sprawling 29-track project, MP Da Last Don serves as both a showcase of Master P's talents and a promotional platform for the No Limit roster.
20. Jay-Z – The Blueprint 2: The Gift & The Curse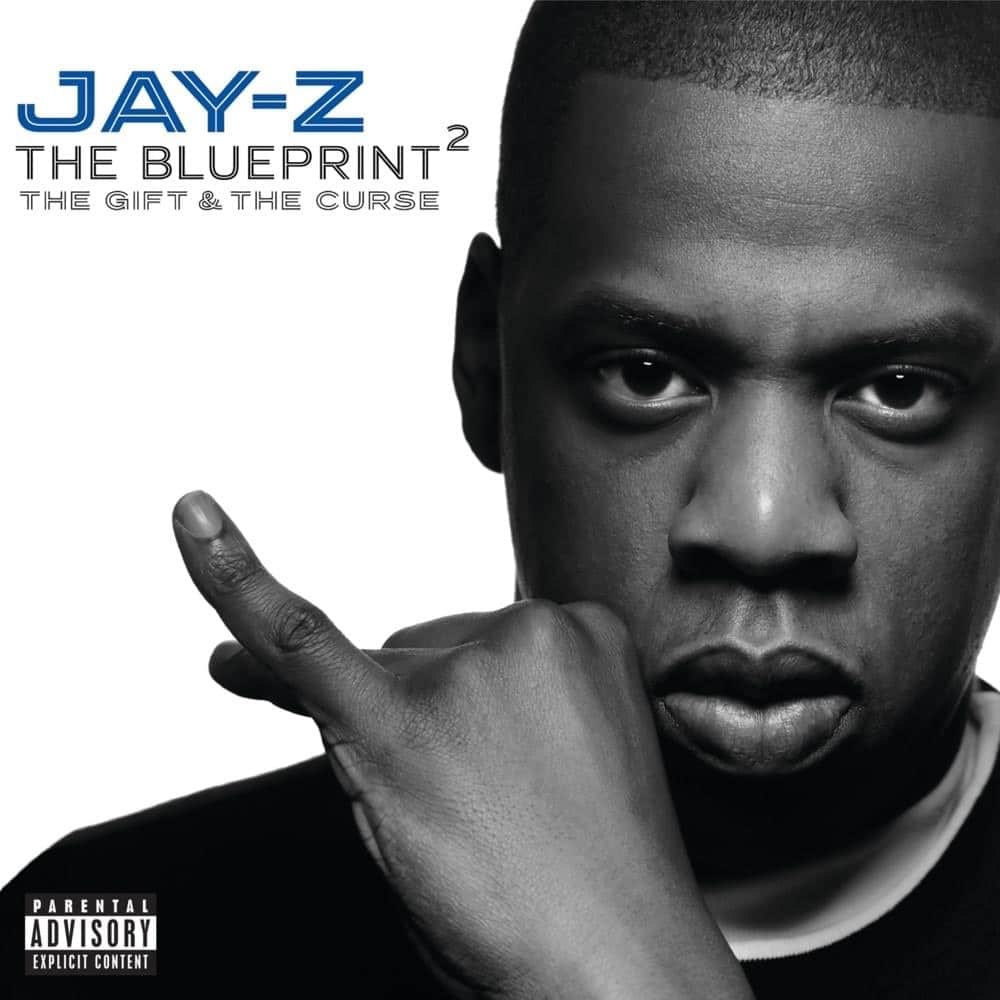 Released: November 12, 2002
Label: Roc-A-Fella, Island Def Jam
Released on November 12, 2002, The Blueprint 2: The Gift & The Curse serves as a sequel to his 2001 magnum opus, arguably the best album in Jay-Z's catalogue. Despite debuting at number one and selling over 3 million copies, this double album is one of the worst releases from the great Brooklyn rapper – Hov himself cited the album as his second-worst, attributing this to the overabundance of songs. Enlisting an all-star cast of producers and collaborators, including Rakim, Lenny Kravitz, Scarface, Beyoncé, Neptunes, Dr. Dre, Timbaland, Heavy D, and Kanye West, Hov weaves his way through various styles and sounds. While the album may not possess the laser focus of its predecessor, it still boasts enough standout tracks that highlight the Brooklyn rapper's undeniable wordplay and charisma.
19. Kurupt – Kuruption!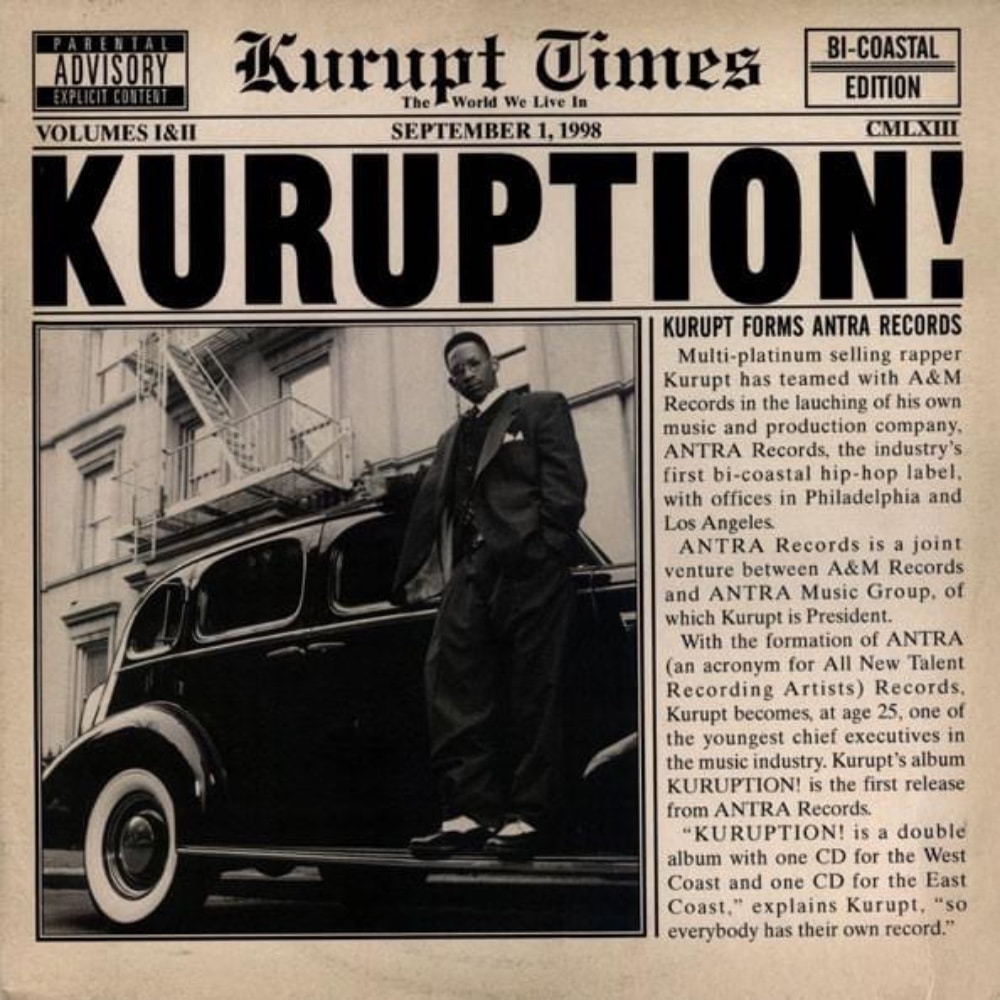 Released: October 6, 1998
Label: Antra, A&M
Kuruption!, Kurupt's debut double album, captures the rapper's East Coast upbringing and West Coast swagger. Released on Antra Records post-Death Row, the album unites heavyweights from both coasts, including Daz Dillinger, Noreaga, Tray Deee, Roscoe, and Dr. Dre. Divided into "West Coast Disc" and "East Coast Disc," Kuruption! flaunts Kurupt's unique versatility. Hailing from North Philly, Kurupt became a West Coast G-funk icon in LA, collaborating with Dr. Dre, Snoop, and Warren G. Yet, his debut proves that the esteemed lyricist never ditched the complex, tongue-twisting lyricism of East Coast rappers. The East Coast disc delivers tracks like "No Feelings," "Light Shit Up," and "The Life," showcasing intricate wordplay and technical skills. Despite its unevenness, Kuruption! shines with moments of brilliance, blending aggressive beats and laid-back, keyboard-heavy melodies.
18. Nate Dogg – G-Funk Classics, Vol. 1 & 2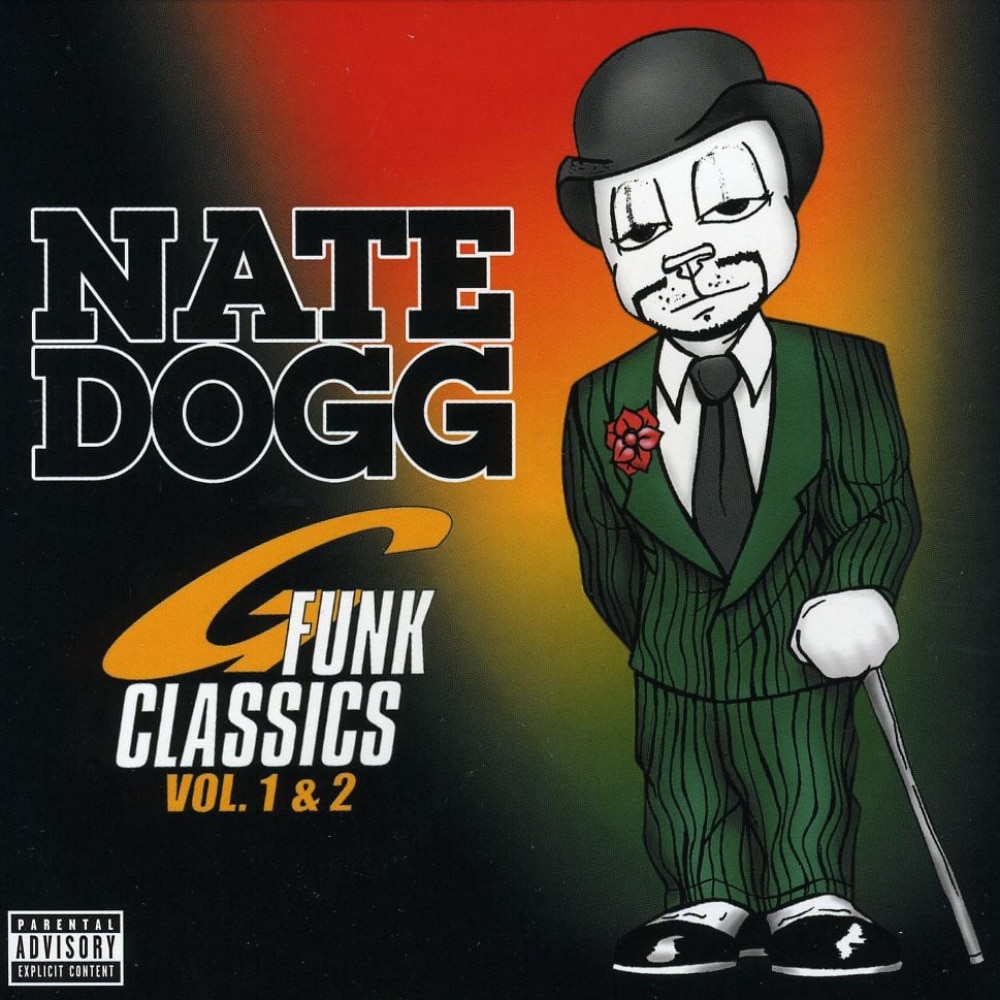 Released: July 21, 1998
Label: Breakaway Entertainment Dogg Foundation Records
G-Funk Classics, Vol. 1 & 2, the debut album by the legendary Nate Dogg, faced a turbulent journey to the shelves. Initially set for release in early 1996, legal issues at Death Row Records stalled its debut, ultimately leading to its two-volume release in the summer of 1998. By then, the West Coast hip-hop scene's popularity had waned, and the album struggled to make an impact, peaking at number 58 on the Billboard 200. Despite this, the album spawned four singles, including "Never Leave Me Alone" and the chart-topping "Nobody Does It Better." A blend of Nate Dogg's silky-smooth hooks and distinctive G-funk sound, the album featured production recorded both during and after his time at Death Row. Regrettably, G-Funk Classics, Vol. 1 & 2 fell victim to bad timing and an overstuffed tracklist, leaving listeners to sift through its offerings to uncover the true gems within.
17. E-40 – The Element of Surprise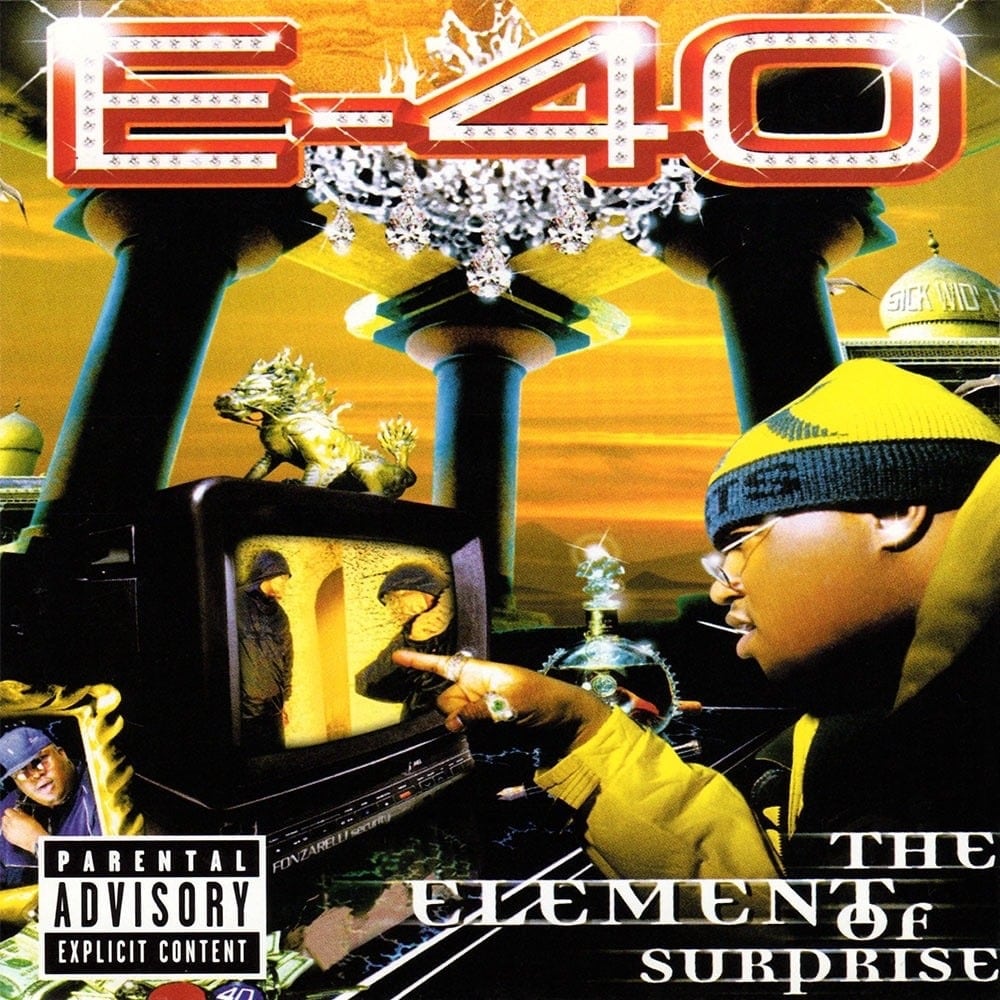 Released: August 11, 1998
Label: Jive, Sick Wid It
Released on August 11, 1998, E-40's The Element of Surprise features an impressive lineup of producers and guest artists, but falls short of its potential because of a bloated tracklist and limited musical progression from the Bay Area rap legend. E-40's signature Bay Area sound, though beloved by fans, remains largely unchanged throughout the album, which contributes to its monotonous feel. The late '90s saw a proliferation of ambitious double-disc sets in the hip-hop world, but very few succeeded in keeping listeners engaged for the entire duration. The Element of Surprise falls victim to this trend, with the excessive length and repetitive themes ultimately diluting the album's impact. That's not to say there isn't anything to appreciate here. E-40's smooth delivery and striking imagery make for some enjoyable moments on the album. However, with a runtime that exceeds what is necessary, the project becomes a daunting task for listeners to navigate, and only the most dedicated fans will find the standout tracks scattered throughout.
16. Cypress Hill – Skull & Bones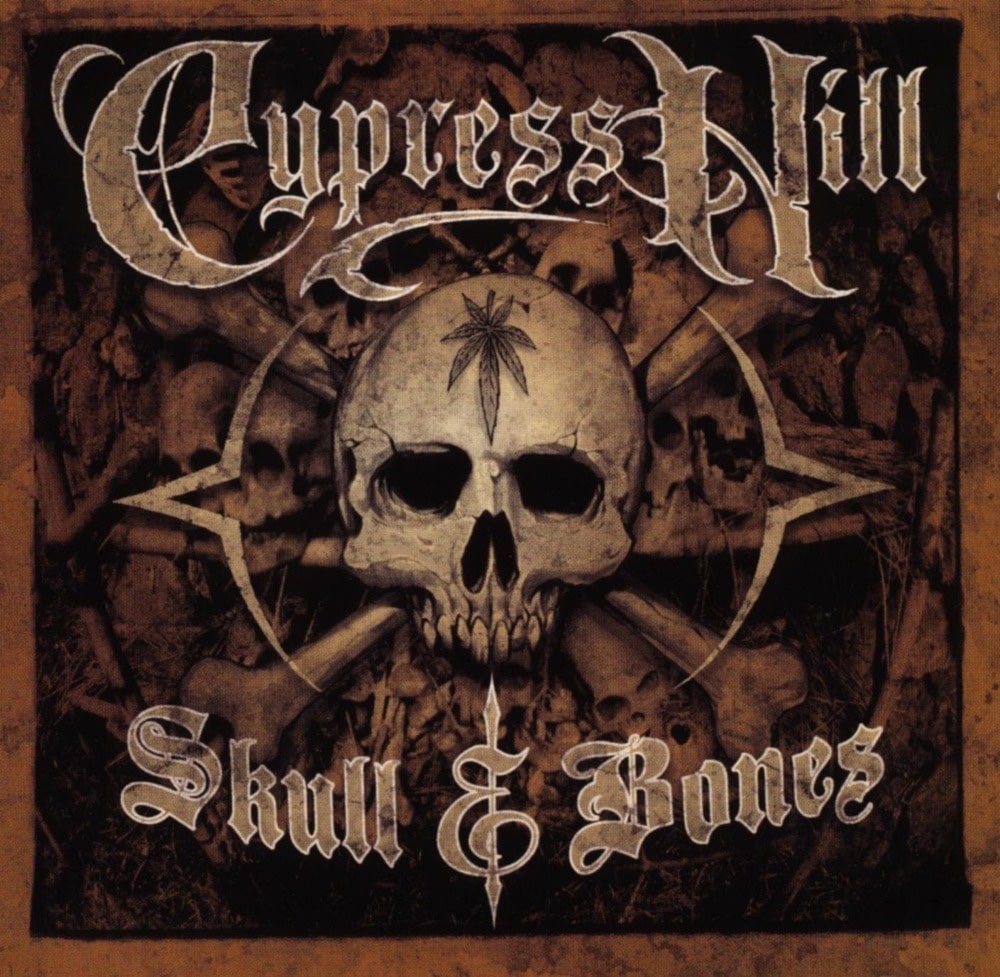 Released: April 25, 2000
Label: Columbia
Cypress Hill's ambitious fifth studio album, Skull & Bones, showcased the group's versatility with a unique two-disc approach – one dedicated to hip-hop ("Skull") and the other to nu metal/rap metal ("Bones"). Released on April 25, 2000, the album featured collaborations with notable artists such as Everlast, Eminem, N.O.R.E., and members of Fear Factory, Rage Against the Machine, and Deftones. While the "Bones" disc attempted to capitalize on the rap-metal trend popularized by acts like Kid Rock and Limp Bizkit, it ultimately fell short, lacking the hooks, catchy riffs, and character needed to make a lasting impact. However, the "Skull" disc more than made up for this with DJ Muggs' top-notch production, which resulted in Cypress Hill's finest work since Black Sunday. The dark, cinematic soundscapes paired perfectly with B Real's fluid rhymes and Sen Dog's gritty delivery, providing an intoxicating hip hop experience.
15. Drake – Scorpion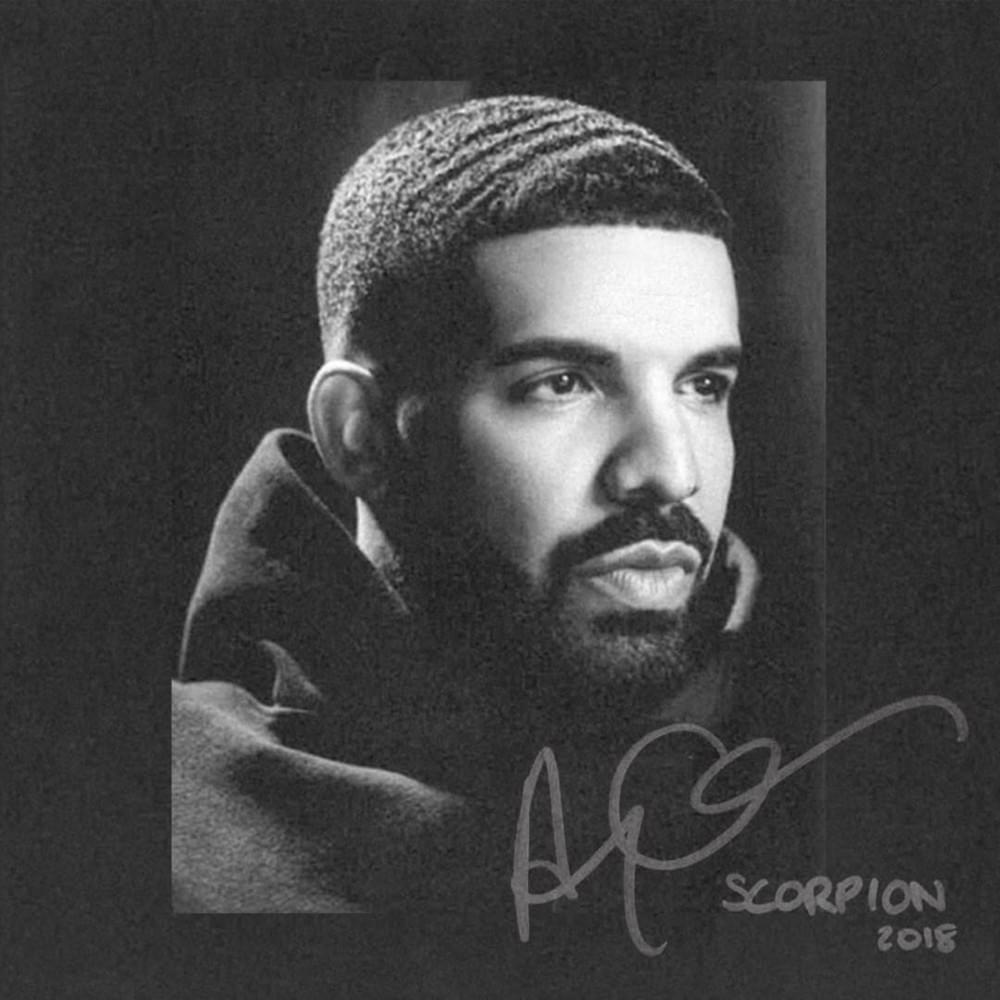 Released: June 29, 2018
Label: Cash Money, Republic, Young Money
Released in 2018, Scorpion features an all-star roster of collaborations, including Jay-Z, Ty Dolla Sign, and posthumous appearances from Michael Jackson and Static Major, as Drake and his team skillfully weaves together diverse elements from soul, ambience, quiet storm, R&B, pop, electronica, and trap. However, for those who have followed Drake's career, the album's themes of fame-induced claustrophobia, relationship struggles, and his rise to prominence aren't exactly groundbreaking. In an era where hip hop is constantly evolving and pushing boundaries, Scorpion leaves rap aficionados yearning for more innovation from an artist of Drake's caliber. Although the album boasts a few standout tracks that undeniably captivated listeners, the project as a whole falls short of delivering the kind of refreshing, game-changing experience that we've come to expect from one of hip hop's top artists.
14. Nas – Street's Disciple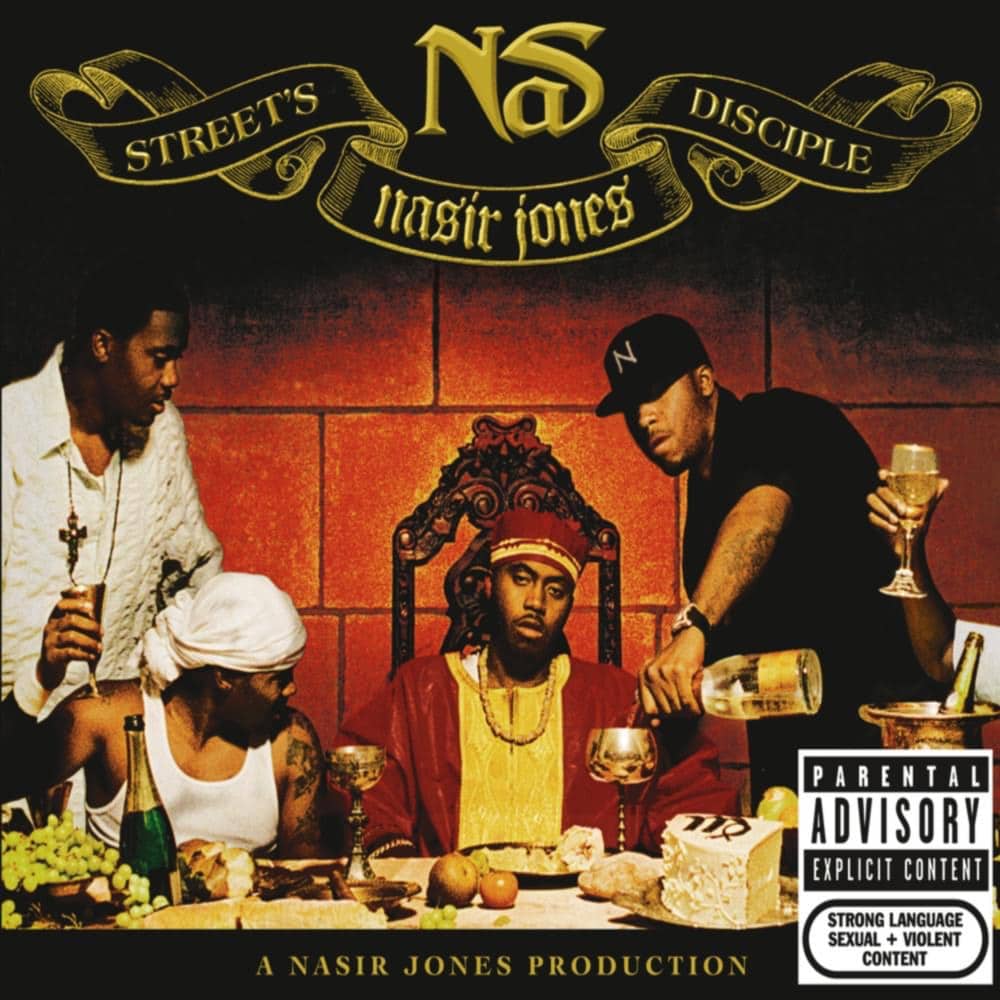 Released: November 30, 2004
Label: Columbia
Street's Disciple builds on the momentum of its predecessor, God's Son, but takes it to new heights with an elaborate double-disc format. Heavyweight producers Salaam Remi, Chucky Thompson, L.E.S., and Nas himself deliver solid beats and inventive samples, but the album's sheer scale leads to inconsistency in quality across the tracks. While Nas reliably shines in his signature freestyle-esque flow, tackling themes like heritage, relationships, and self-reflection on highlights like "Bridging the Gap," "Getting Married," "Live Now," "U.B.R.," and "Remember the Times," the album's extensive tracklist results in some filler tracks that hinder its overall impact. Street's Disciple offers plenty for true Nas aficionados to appreciate, with intricate rhymes and sample-rich production, but ultimately the album's sprawling ambition and filler drags it down a notch or two in the Queensbridge poet's catalogue.
13. DJ Jazzy Jeff & The Fresh Prince – He's the DJ, I'm the Rapper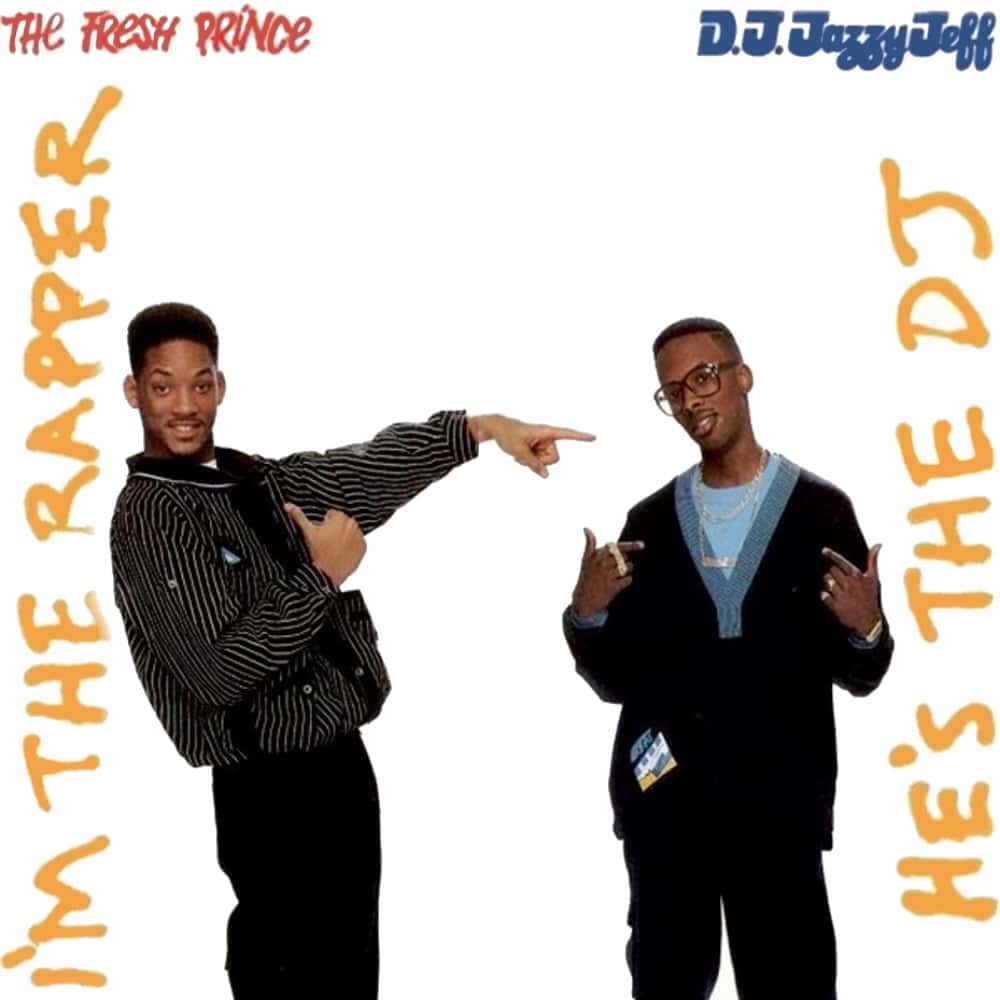 Released: March 29, 1988
Label: Jive, RCA
He's the DJ, I'm the Rapper, the groundbreaking double album from DJ Jazzy Jeff & The Fresh Prince, marked a significant milestone in hip-hop history. As the first-ever double album in the rap genre, it laid the groundwork for the duo's rise to fame and Will Smith's eventual superstardom. Although DJ Jazzy Jeff was highly respected for his innovative turntable skills, it was Fresh Prince's lighthearted storytelling that captivated listeners. With hits like "Parents Just Don't Understand" and "Nightmare on My Street," the duo's playful, family-friendly approach stood in contrast to the growing hardcore and polemical trends in rap.
12. Lupe Fiasco – Drogas Wave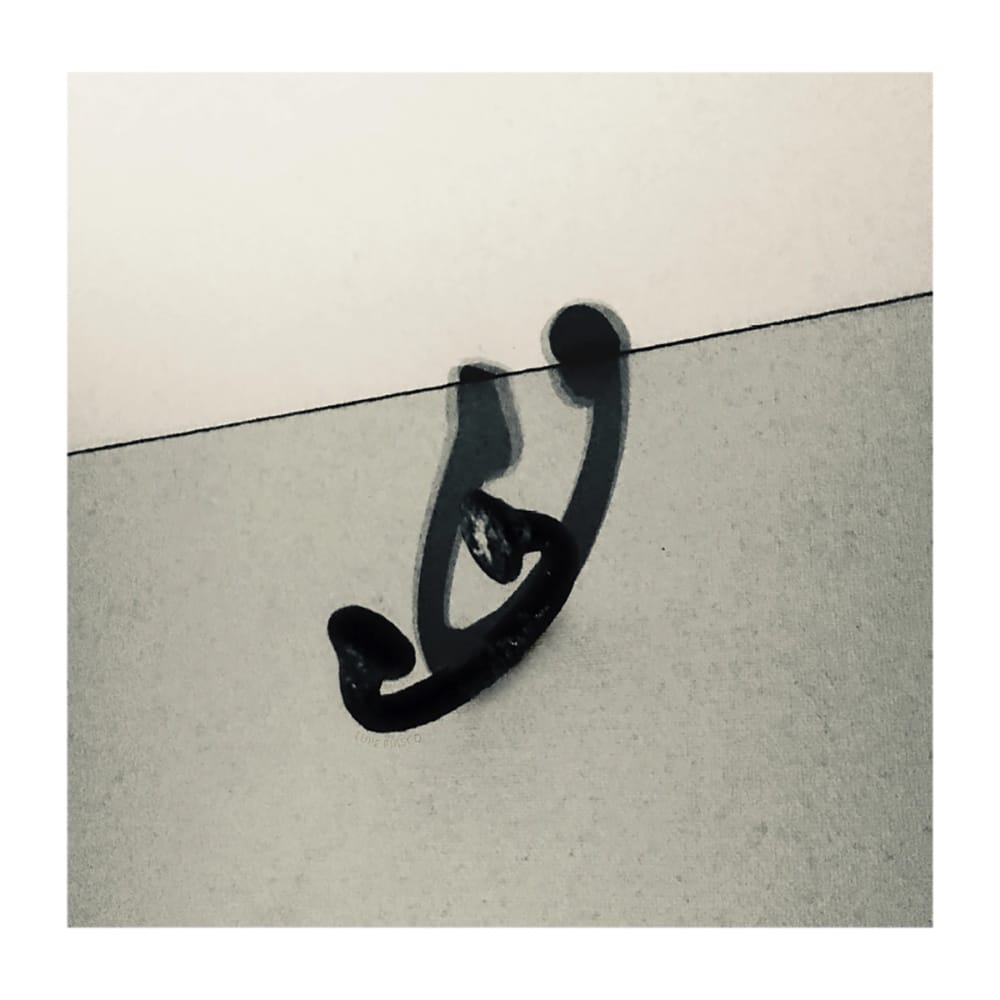 Released: September 21, 2018
Label: 1st & 15, Thirty Tigers, The Orchard
As a follow-up to 2017's Drogas Light, Drogas Wave is an ambitious attempt by Lupe to create a cohesive concept album, tackling heavy themes and an intricate story. However, its ambition is both its strength and its downfall, with a complex narrative and extended runtime that detract from the overall experience. The album dives into the tale of "The LongChains," a group of African slaves living underwater after being thrown from a slave ship. This bold narrative choice shows Lupe's willingness to take risks and push boundaries. Despite this, it often leads to a loss of focus on the core elements of storytelling and rap song creation, resulting in an uneven collection of tracks. Mid-album, Drogas Wave shifts gears, and Lupe seems to find his footing. "Imagine," a standout track, tells his personal journey from rapping in Walgreens to navigating major label challenges, showcasing more of the Chicago rapper's lyrical wizardry.
11. Scarface – My Homies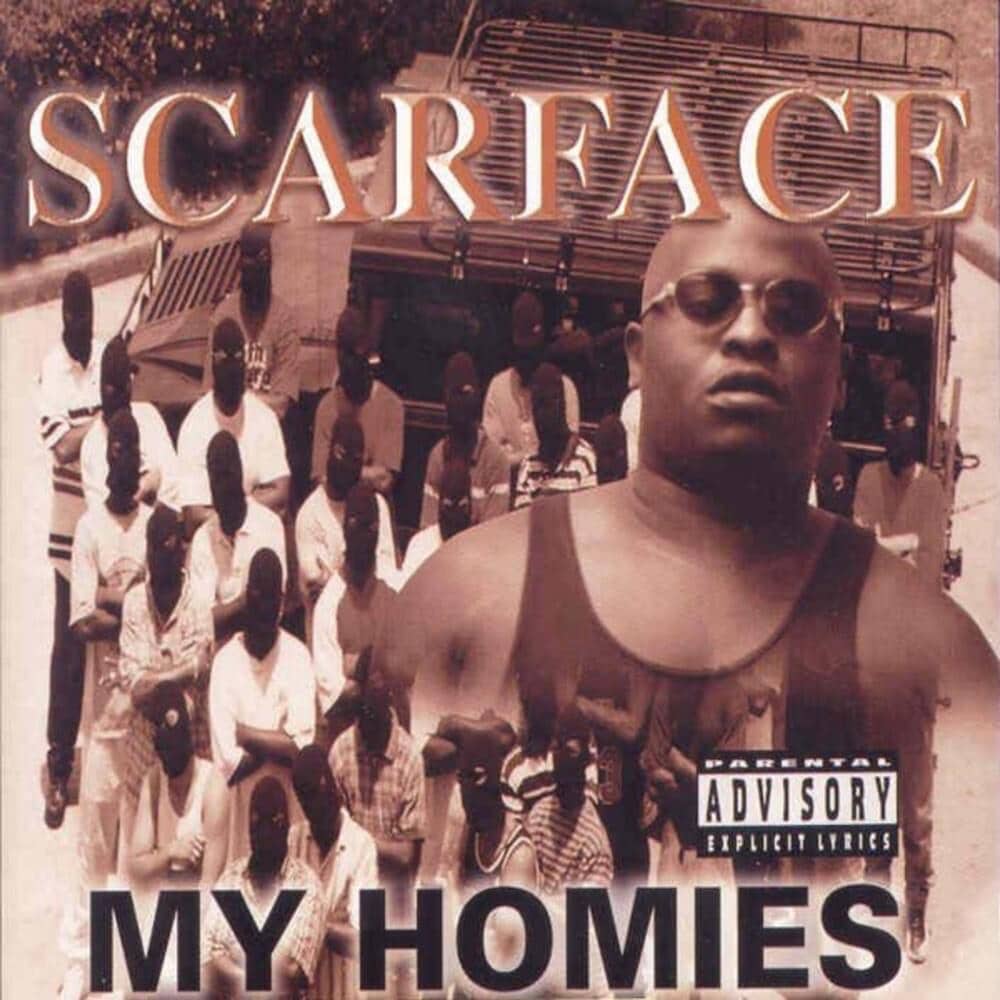 Released: March 3, 1998
Label: Rap-A-Lot, Virgin
My Homies, released by Scarface in 1998, serves as an introspective journey back to the streets, a raw, powerful return to his roots following the grandiosity of The Untouchable. This double album, while more of a showcase of his collaborators, provides an authentic representation of Scarface's state of mind, reflecting the rapper's reconnection with the grit and realness of the streets. It navigates the tightrope between the stark realities of the hood and the need to challenge the hypocritical demonization of rap music, serving as an anthology of life stories from the street's perspective. Despite appearing solo on only two of the thirty tracks, the album offers some of Scarface's finest lyrical performances, such as "Ma Homiez" and "Fuck Faces," showcasing his ability to blend gangsta rhetoric with heart-rending narratives. A tribute to the gone but not forgotten, My Homies remains a testament to the Houston rapper's profound influence on the Southern rap game.
10. Big K.R.I.T. – 4eva Is a Mighty Long Time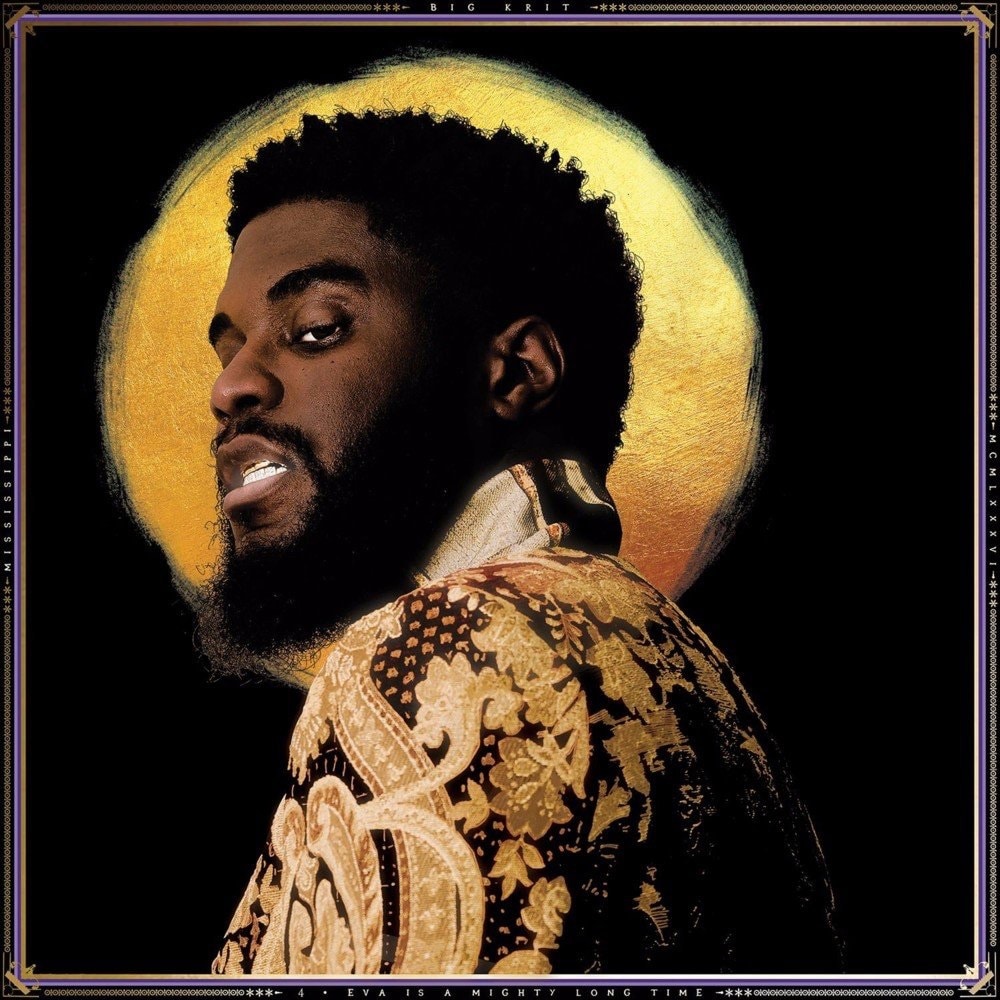 Released: October 27, 2017
Label: Multi Alumni, BMG
4eva Is a Mighty Long Time sees Big K.R.I.T. break free from Def Jam and dive deep into his Southern rap roots with this soulful, double album. The ambitious project is packed with gospel, funk, and blues, giving a nod to legends like OutKast, UGK, and David Banner. On the first disc, expect heavy-hitters like "Subenstein (My Sub IV)," while the second disc takes a more experimental turn, showcasing K.R.I.T.'s authenticity and versatility. Tracks like "Justin Scott" and "Aux Cord" pay homage to the greats, from Isaac Hayes to B.B. King, Parliament, and Raphael Saadiq. "Price of Fame" hits hard with its powerful introspection on depression and the downside of success, while "Drinking Sessions" and "The Light" transport listeners through spiritual soul-jazz territory. Sure, 4eva Is a Mighty Long Time is a lengthy project, but Big K.R.I.T. holds nothing back, pouring his heart into every track. It's all about creative control and genuine self-expression, proving that true artistry will always outshine fleeting trends.
9. OutKast – Speakerboxxx/The Love Below
Released: September 23, 2003
Label: Arista
Towards the end of 2003, rap fans were awaiting OutKast's Speakerboxxx/The Love Below with bated breath, eager for the next evolution of the dynamic duo following their wildly creative experiment on Stankonia. The resulting double album revealed a striking divergence. Big Boi's Speakerboxxx drew listeners into a whirlwind fusion of Dirty South, funk, techno, and psychedelia. "GhettoMusick" heralded this break with convention, with Big Boi deftly layering classic 808s over frenetic breakbeats. Tracks like "Bowtie," "The Way You Move," and "The Rooster" further amplified his inventive spirit, marrying hip-hop with elements of big-band jazz, sultry choruses, and mariachi grooves. Andre 3000, on the flip side, charted a divergent course with The Love Below, a kaleidoscopic journey infused with R&B, pop, and funk. Channeling Prince's eclectic charm, tracks like "She Lives in My Lap" and "Roses" evoked playful elements of the iconic artist. "Hey Ya!" masterfully blended classic soul with electro-funk, solidifying its place as one of rap's greatest hit singles. Despite their individualistic approach, the unity under the OutKast brand echoed a shared artistic ethos; an exploration of boundless possibilities and a refusal to adhere to musical norms. The coupling of these albums signified not a fracture, but a multi-faceted unity of vision in the OutKast narrative.
8. Kendrick Lamar – Mr. Morale & the Big Steppers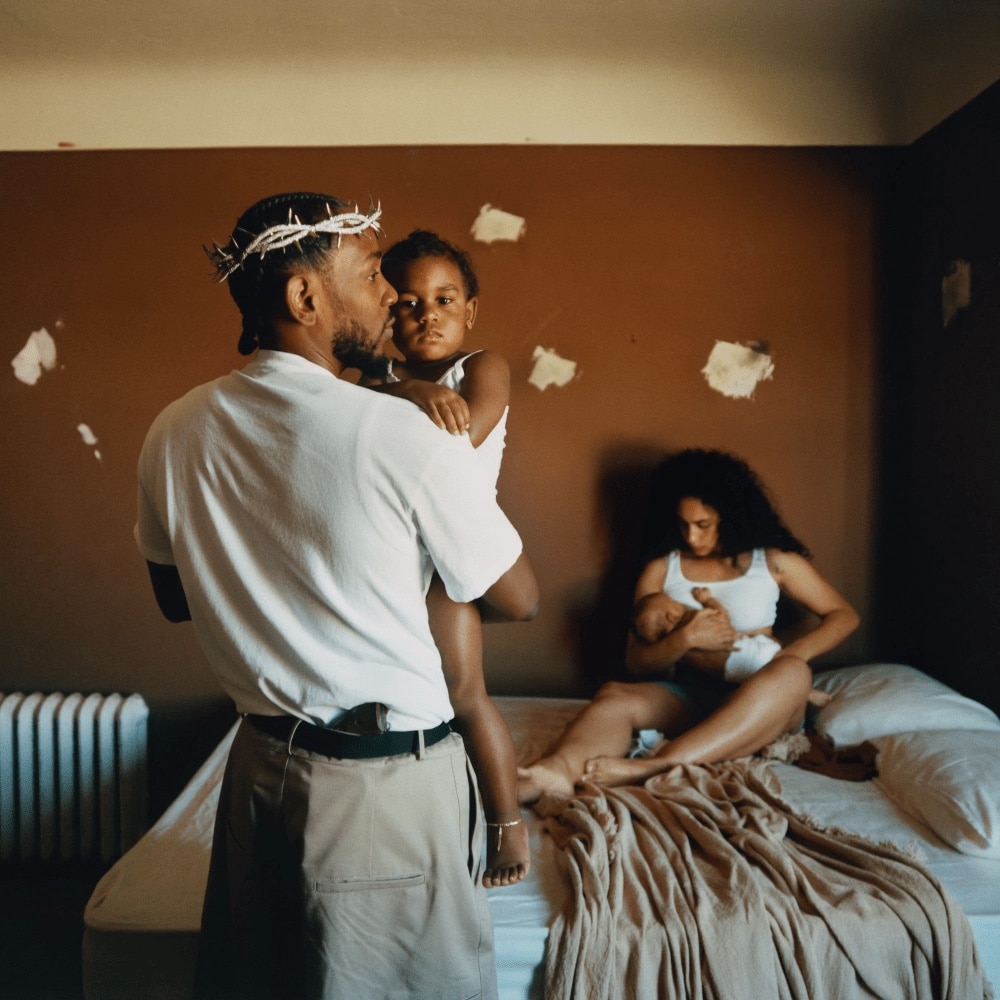 Released: May 13, 2022
Label: PGLang, TDE, Aftermath, Interscope
One of the greatest rap lyricists of all time, Kendrick Lamar's Mr. Morale & the Big Steppers sees the Compton rapper traversing uncharted territories. Maintaining the intricate, theatrical narrative of his discography, this double album stands out with its scattered thematic and musical structure. K.Dot embarks on an introspective journey, confronting trauma, societal critique, and the tumultuous price of fame. His lyrical agility is showcased throughout, particularly in the anguished catharsis of "United in Grief" and the scathing cultural commentary in "N95". Tracks like "Father Time" and "Auntie Diaries" offer glimpses into Lamar's personal history, highlighting the interplay between individual and collective experiences. The album, though complex and at times erratic, represents a significant progression in Kendrick's artistic journey, further solidifying his position as the best rapper of his generation.
7. The Diplomats – Diplomatic Immunity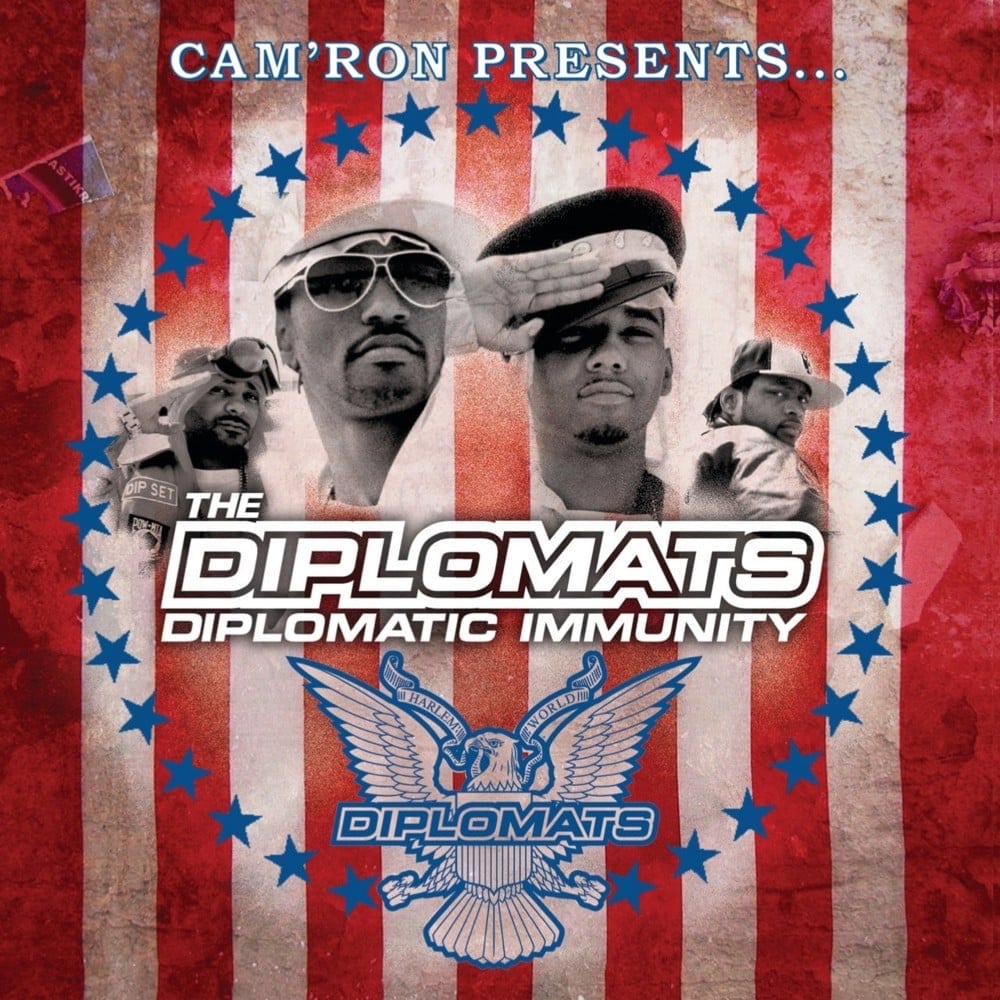 Released: March 25, 2003
Label: Island Def Jam, Roc-A-Fella, Diplomat
Beyond the towering shadow of 9/11, Diplomatic Immunity painted a bold, vivid, and unapologetically stark portrait of New York City of the early-2000s. Its irreverent and often controversial lyrical content, coupled with the creative chemistry between Juelz Santana, Cam'ron, Freekey Zekey, Jim Jones, and the then-incarcerated Hell Rell, placed it on a unique pedestal. This opus redefined mixtape-style rap with its 27-track, 2-CD collection, serving as the street-legal embodiment of the gritty, quintessentially New York rap game. The album's lyricism and production, largely credited to the Heatmakerz, reverberated through to the 2010s, influencing a generation of hip-hop artists yet leaving an unfillable void, as there hasn't been a group quite like the Diplomats since.
6. Vince Staples – Summertime '06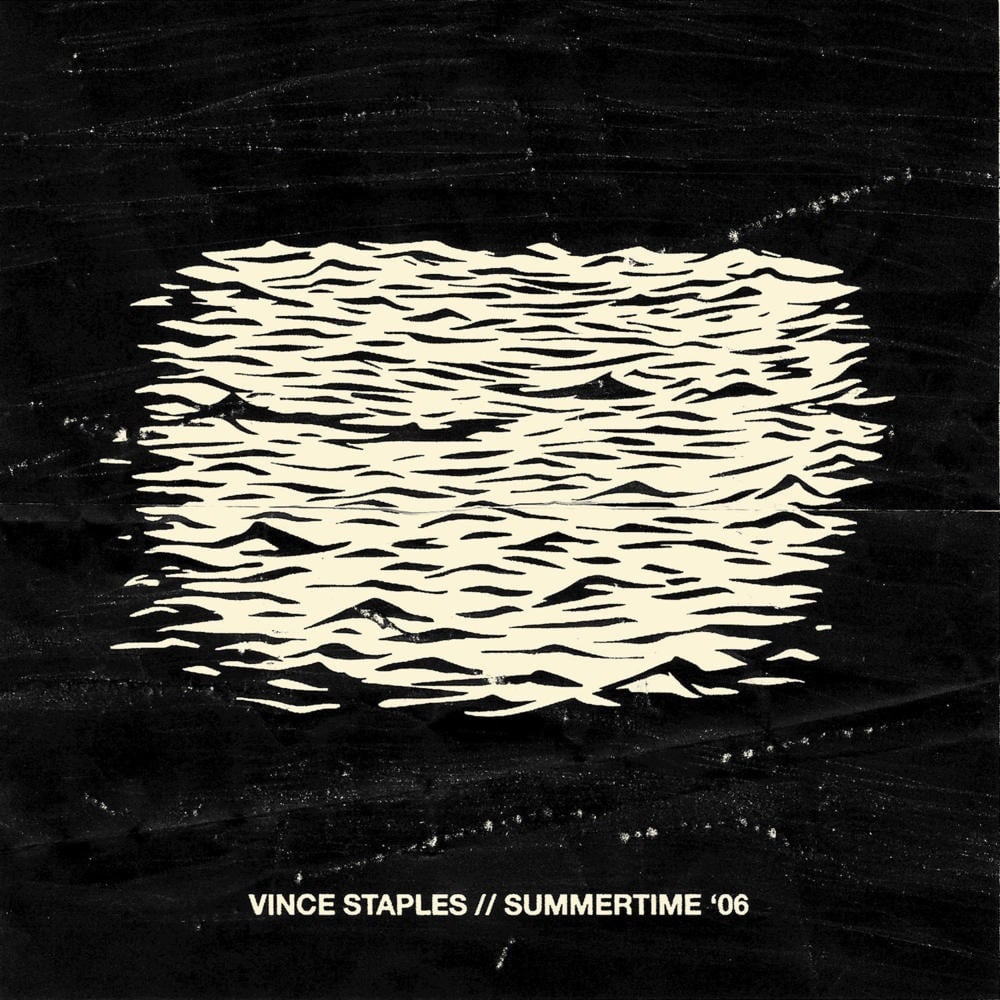 Released: June 30, 2015
Label: ARTium, Blacksmith, Def Jam
Vince Staples' Summertime '06, a double LP, saw him capitalizing on the promise showcased in his Hell Can Wait EP. The Compton-born MC presents an unyielding, gritty portrayal of his experiences, with his unique, laid-back delivery. His lyrical prowess is evident in songs like "Lift Me Up", where he tackles gangsta norms and challenges fashion brands' approach to urban audiences. The atmospheric production by No ID and Clams Casino creates an enticing yet ominous setting. Staples paints a vivid, dark, and mysterious picture of Cali life, against a backdrop of hard-hitting beats. The crowning jewel, however, is DJ Dahi's "Birds & Bees", echoing a paranoid funk breakdown.
5. UGK – Underground Kingz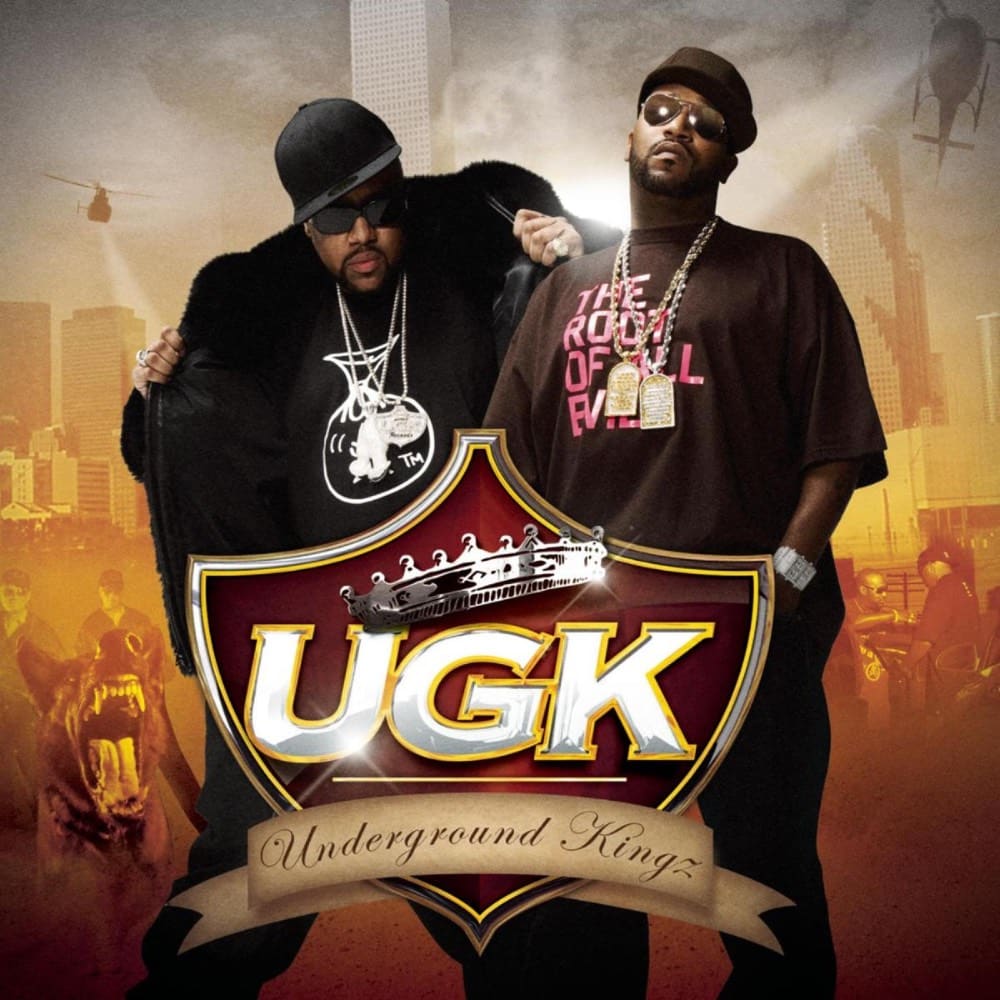 Released: August 7, 2007
Label: Jive
UGK's magnum opus Underground Kingz heralds a victorious return to the music scene following Pimp C's release from prison. The double album strikes an impressive harmony between the raw urgency of Pimp's comeback aspirations and Bun B's patient loyalty to their shared musical legacy. Its expansive guest list is a testament to UGK's esteemed position in the industry, boasting collaborations with luminaries like Scarface, Jazze Pha, and OutKast. The narrative rhythm of the album is maintained by alternating street anthems with infectious club bangers, a strategic decision that sustains listener engagement throughout its duration. Notably, the unexpected feature of UK rapper Dizzee Rascal extends the album's range, demonstrating UGK's ability to traverse musical borders. Yet, at the core of this grand odyssey, the potent chemistry between Pimp C and Bun B remains the album's primary driving force.
4. Bone Thugs-n-Harmony – The Art of War
Released: July 29, 1997
Label: Ruthless, Relativity
Bone Thugs-n-Harmony unarguably left an enduring imprint on the hip-hop landscape with their 1997 double album The Art of War. It was a follow-up to their widely acclaimed album E 1999 Eternal, and they took this opportunity to cement their dominance by diving deeper into their unique, melodic, and rapid-fire style. As the title suggests, The Art of War carries a combat-themed undercurrent, mirroring the group's ongoing struggles with rival groups, the law, and their grueling experiences from the streets. The two-disc album is a sonic onslaught, rife with razor-sharp lyricism, haunting harmonies, and innovative production, which further refined their distinctive blend of G-funk, gangsta rap, and choral harmonies. Tracks like "Thug Luv" with 2Pac and "Body Rott" pulsate with raw intensity, while cuts like "If I Could Teach The World" display their ability to convey poignant messages within their harmonious hooks. Throughout the album, Bone Thugs-n-Harmony don't simply adhere to the pre-established conventions of hip-hop; they forge their own path.
3. Wu-Tang Clan – Wu-Tang Forever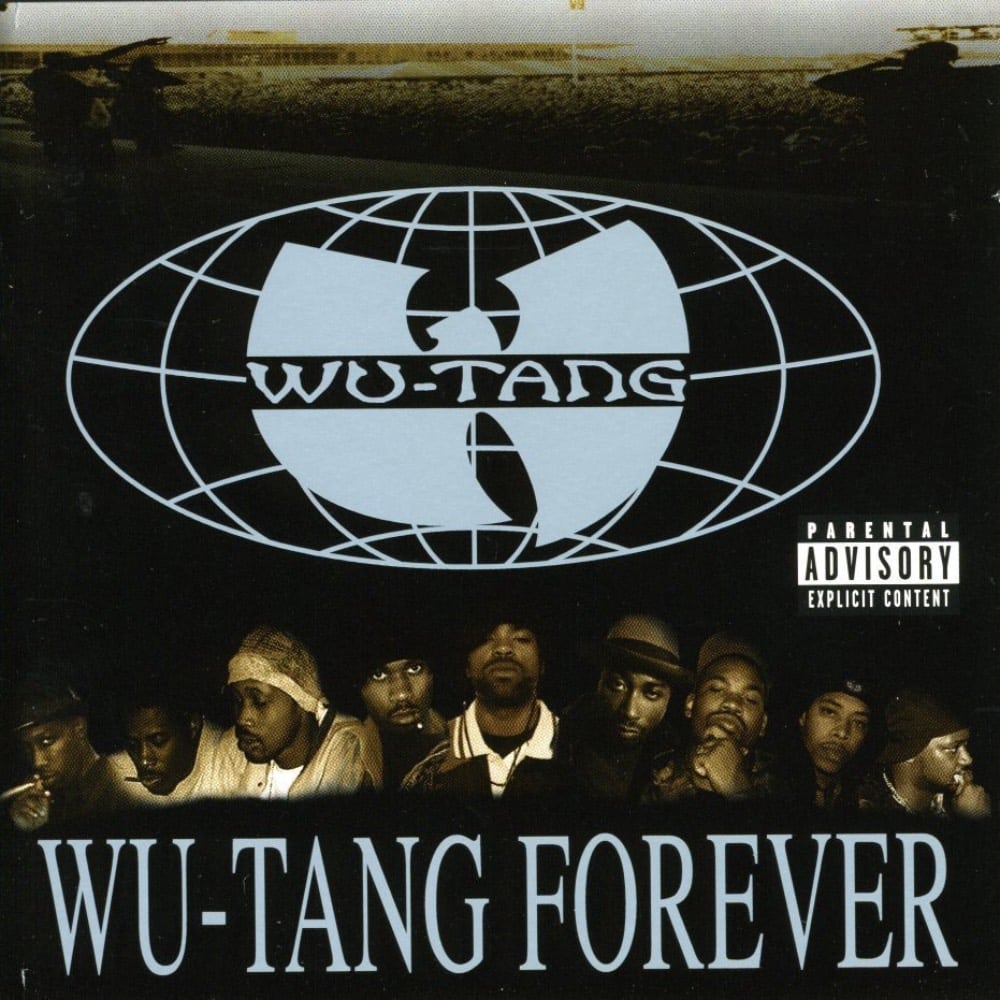 Released: June 3, 1997
Label: Loud, RCA
Converging post their solo ventures, the nine-strong crew of Wu-Tang Clan, with the new addition of Cappadonna, tried their hand at the trending double-disc hip-hop album with Wu-Tang Forever. The album stretches wide, reflecting a more polished production, thanks to a larger budget, enhanced equipment, and an intense infusion of cinematic soundtrack-like strings. It brims with brilliance but also loses some of its sharpness, evident in the diverging themes from socio-political consciousness to explicit sexual narratives. Although some perceived it as a letdown from the Wu's debut, its outstanding highlights like the timeless '90s rap anthem "Triumph" affirmed it as one of the best rap double albums of all time.
2. 2Pac – All Eyez on Me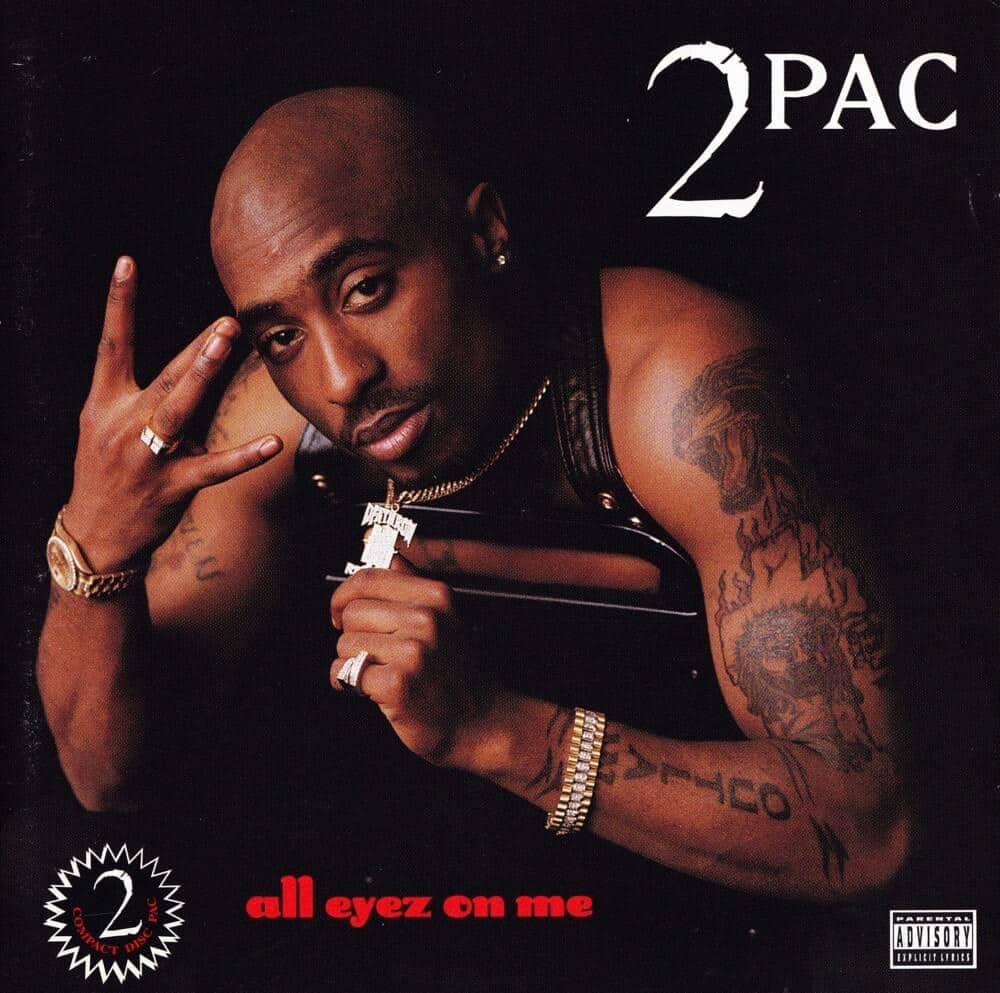 Released: February 13, 1996
Label: Death Row, Interscope
Emerging from a tough time in prison and his alliance with Death Row label, 2Pac's All Eyez on Me is a raw testament to the rapper's resilience and vigor. It's an epic narrative of his unapologetic embrace of the gangsta lifestyle, with a romanticized perspective of his tumultuous life, sharply contrasted against the introspection of his previous work, Me Against the World. The production, handled mostly by Johnny J and Dat Ni**a Daz, shines on hits like "How Do U Want It" and Dr. Dre's "California Love." Despite some filler content and a plethora of guest appearances, the album stands tall as Pac's crowning achievement, reflecting his volatile yet compelling persona in all its glory.
1. The Notorious B.I.G. – Life After Death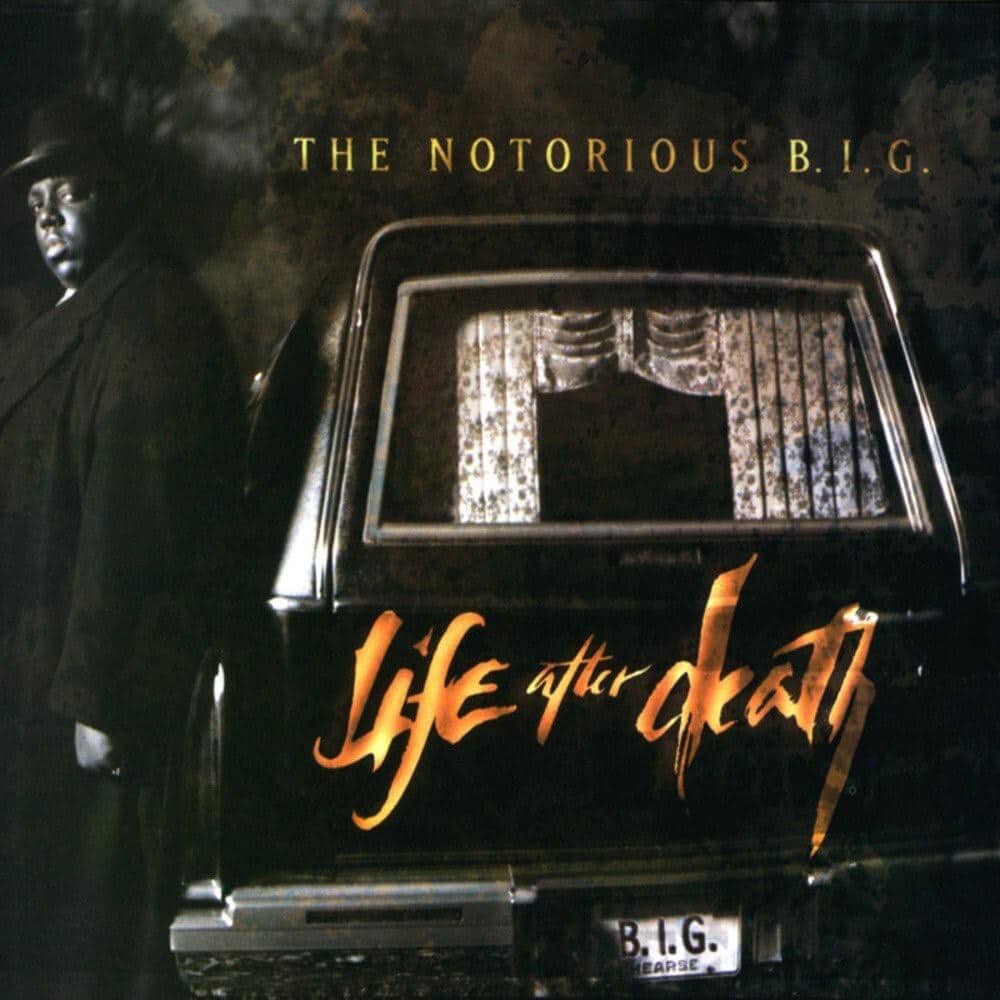 Released: March 25, 1997
Label: Bad Boy, Arista
Continuing where Ready to Die left off, Life After Death by The Notorious B.I.G. is an audacious double-disc album filled to the brim with 24 tracks that showcase the artist's unmatched lyrical prowess. The album, a diverse blend of works from A-list producers, is devoid of lackluster fillers, a rare feat in double-disc hip-hop albums. Its radiant pop-infused hits, including "Mo Money Mo Problems," "Hypnotize," and "Sky's the Limit," owe their success to Puff Daddy's Midas touch. Balancing gangsta narratives with pop elements, the album served as an extravagant, fitting end to the Brooklyn rapper's short but impactful career. In its grandeur, Life After Death marks the pinnacle of Big's commercial and critical acclaim, outshining even his monumental debut album.