The top 250 best hip hop albums of all time continues with Part 4, and it's packed with even more must-hear classics and hidden gems. This part showcases the evolution of hip hop and the incredible talent that has contributed to the genre over the years.
From the old school pioneers to the new school innovators, this list has something for every hip hop fan. So whether you prefer smooth and soulful tracks or hard-hitting beats, this part of the countdown is guaranteed to have you nodding your head and tapping your feet. Get ready for some of the best hip hop albums of all time, in Part 4 of the top 250.
Related:
100. OutKast – Southernplayalisticadillacmuzik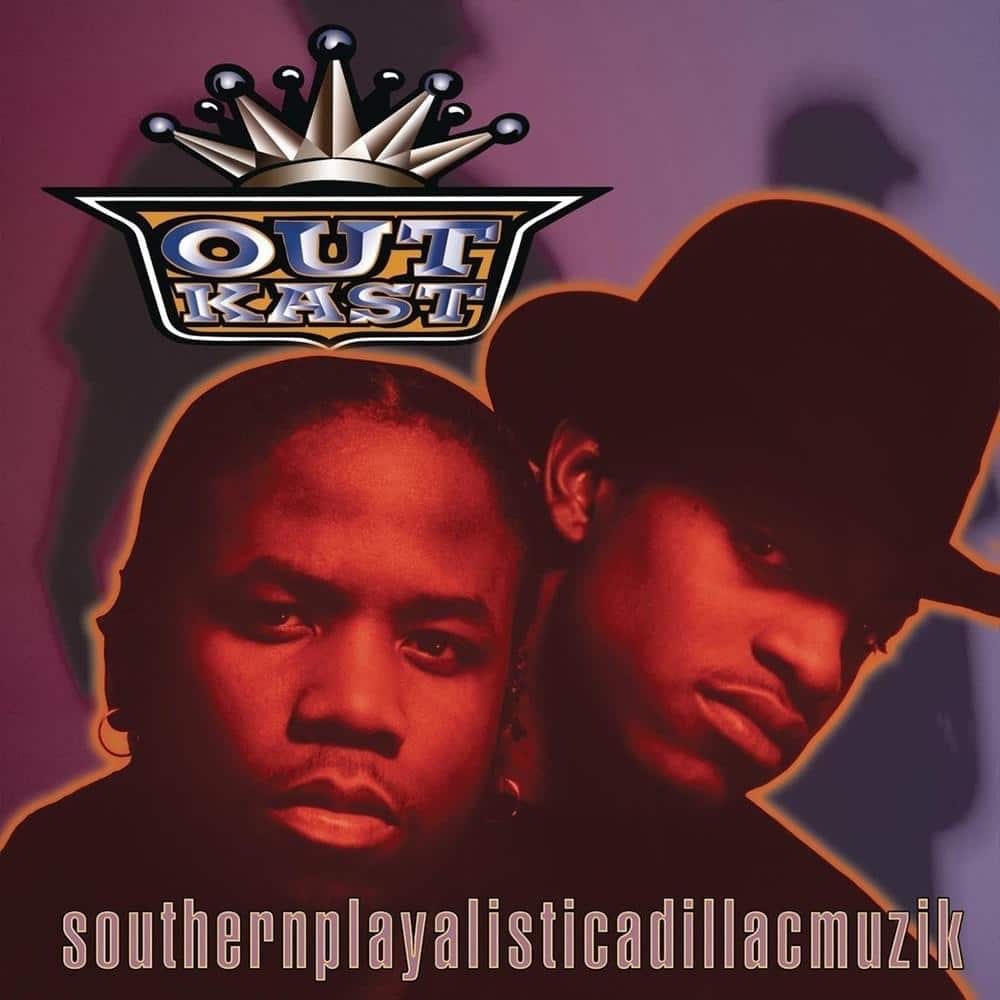 Released: April 26, 1994
Label: Arista, LaFace
This album should be in a museum because it's that important to hip hop history, but in terms of its sound, it hasn't aged a day. The smooth funk and Southern influence gives it an elegance, but it's the introspective writing where OutKast shines, proving the South has all the same lyrical prowess as the East or West. Without this record, Southern rap may never have gained the same mainstream dominance it has today. It all started with Southernplayalisticadillacmuzik.
99. De La Soul – De La Soul Is Dead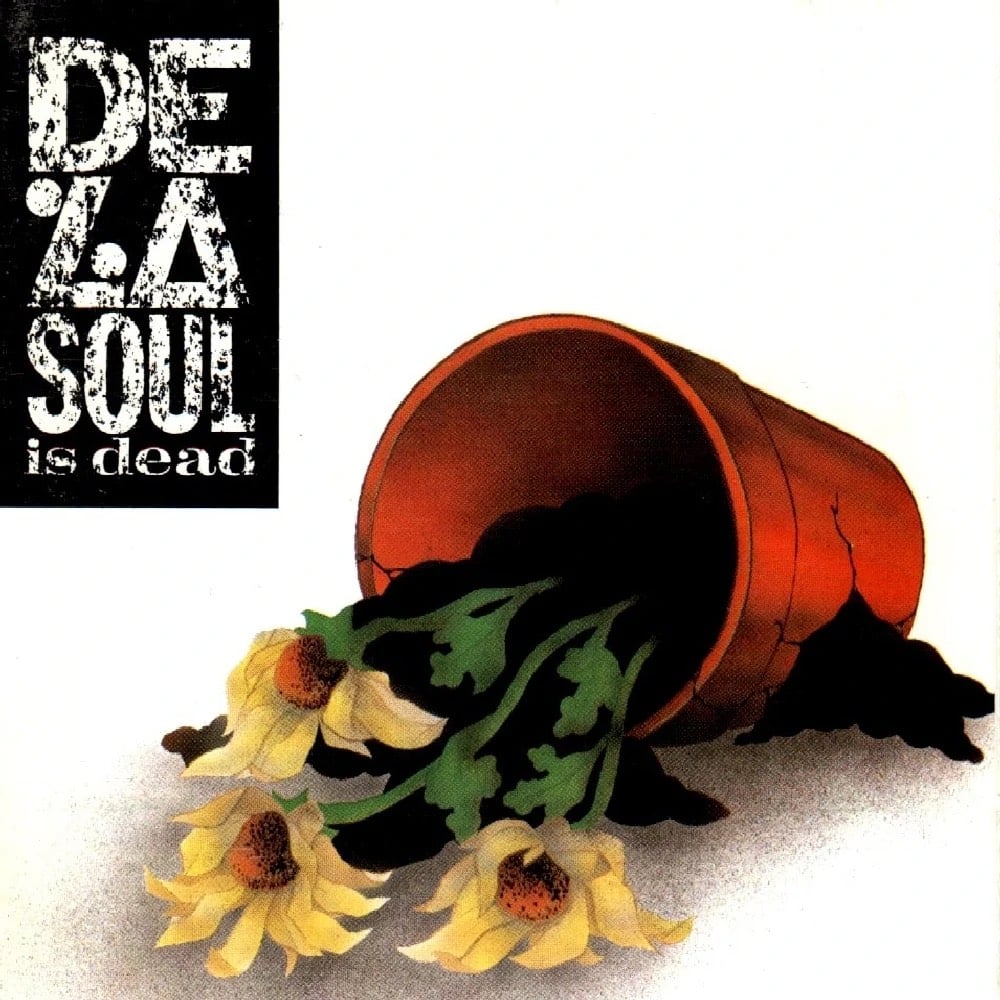 Released: May 14, 1991
Label: Tommy Boy, Warner Bros.
Despite what the title may suggest, on De La Soul Is Dead, the group sound more alive than ever. Their fast-paced raps and jazzy beats are just as immaculate as their last project, but the album creates a much darker atmosphere to its predecessor. De La Soul may have died, but this project is like their rebirth, abandoning the carefree sound they were known for and aiming for a more mature audience as the '90s began.
98. Lil Wayne – Tha Carter II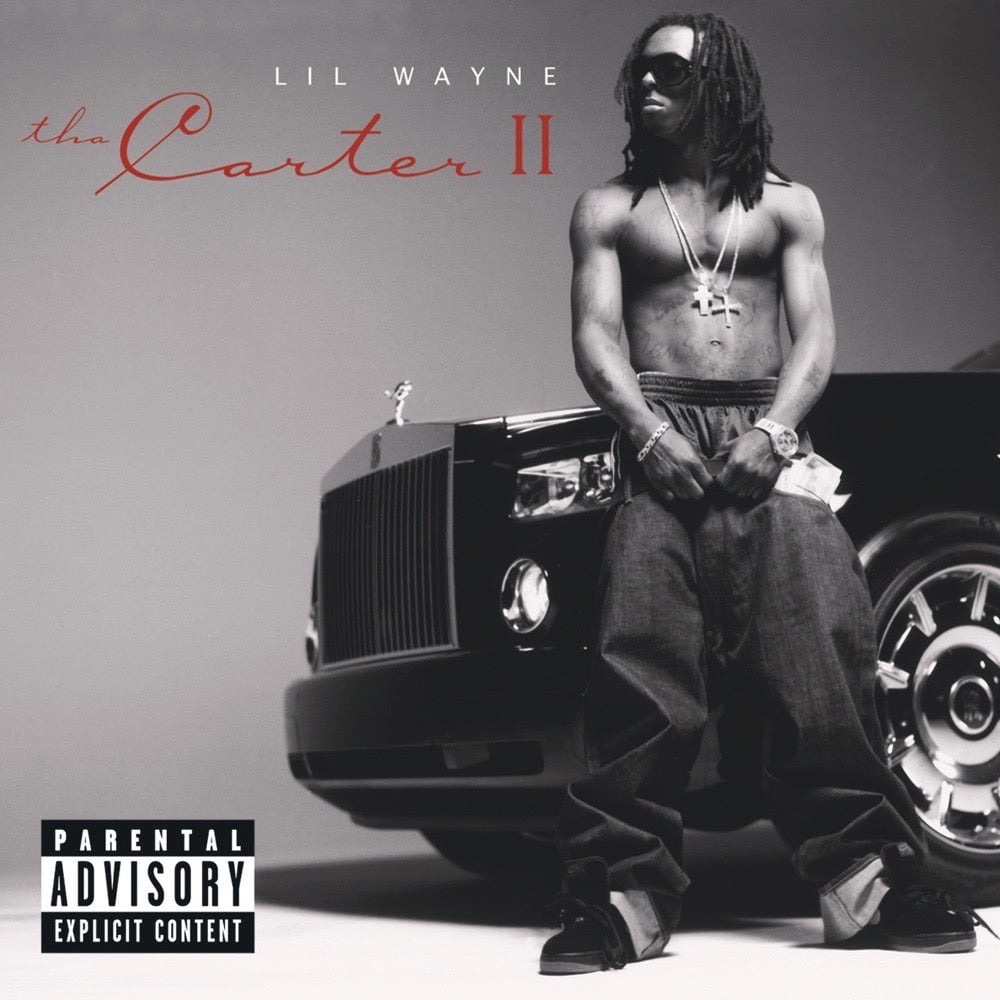 Released: December 6, 2005
Label: Cash Money, Young Money, Universal
Each Carter album has its strengths, but Tha Carter II is the crown jewel in Wayne's catalogue. You've not heard witty lyrics until you've heard Lil Wayne, and Tha Carter II is packed full of them. From the era-defining bangers like "Hustler Muzik" to deep cuts like "Receipt", Wayne doesn't hold back for over an hour. It's one of the greatest projects ever for pushing Wayne to superstar levels of success, and its consistency only makes it more notable.
97. Mobb Deep – Hell on Earth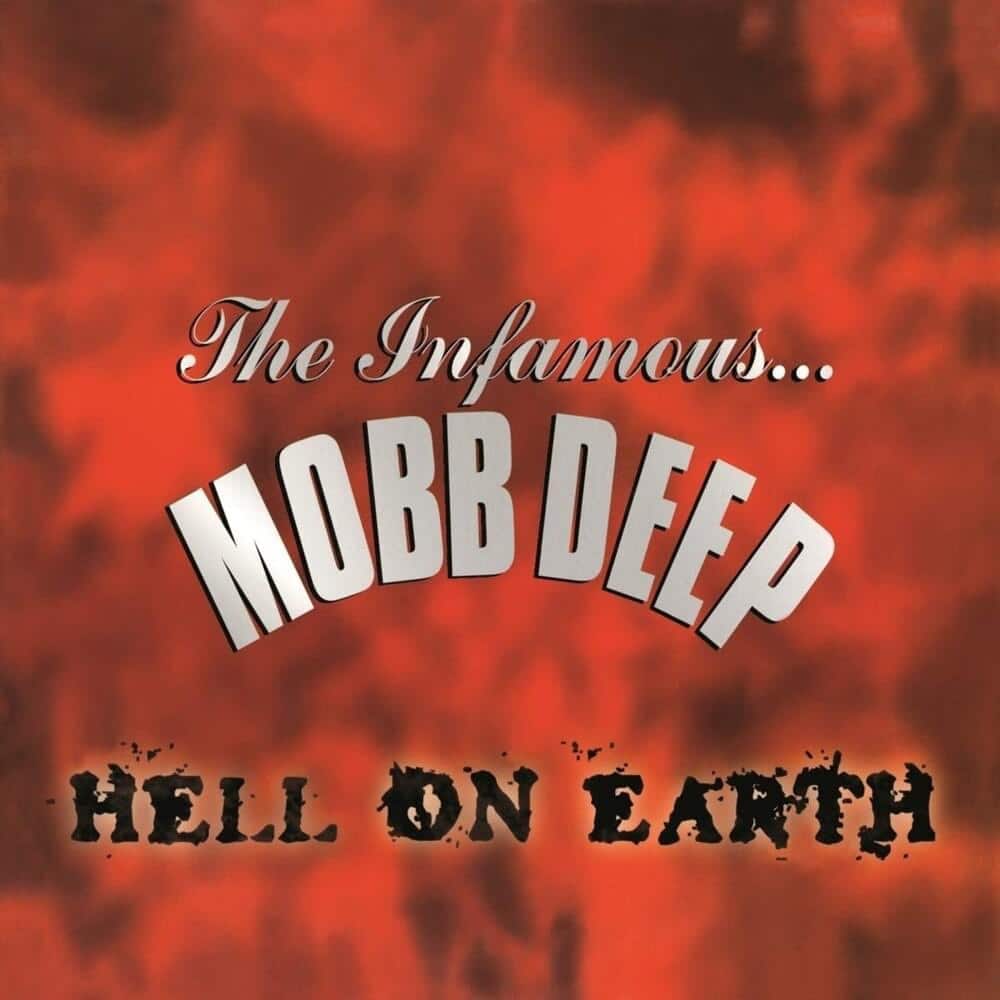 Released: November 19, 1996
Label: Loud, RCA
Shut your eyes and listen to Hell On Earth and it will feel like you're in the middle of an action-packed mafioso movie. Havoc and Prodigy's depictions of the streets are incredibly vivid, forming this tense atmosphere with Havoc's dark twist on boom bap. It's as detailed as The Infamous but strips back the jazz in favour of a darker tone, making for another Mobb Deep classic and a masterclass in storytelling.
96. Slum Village – Fantastic, Vol. 2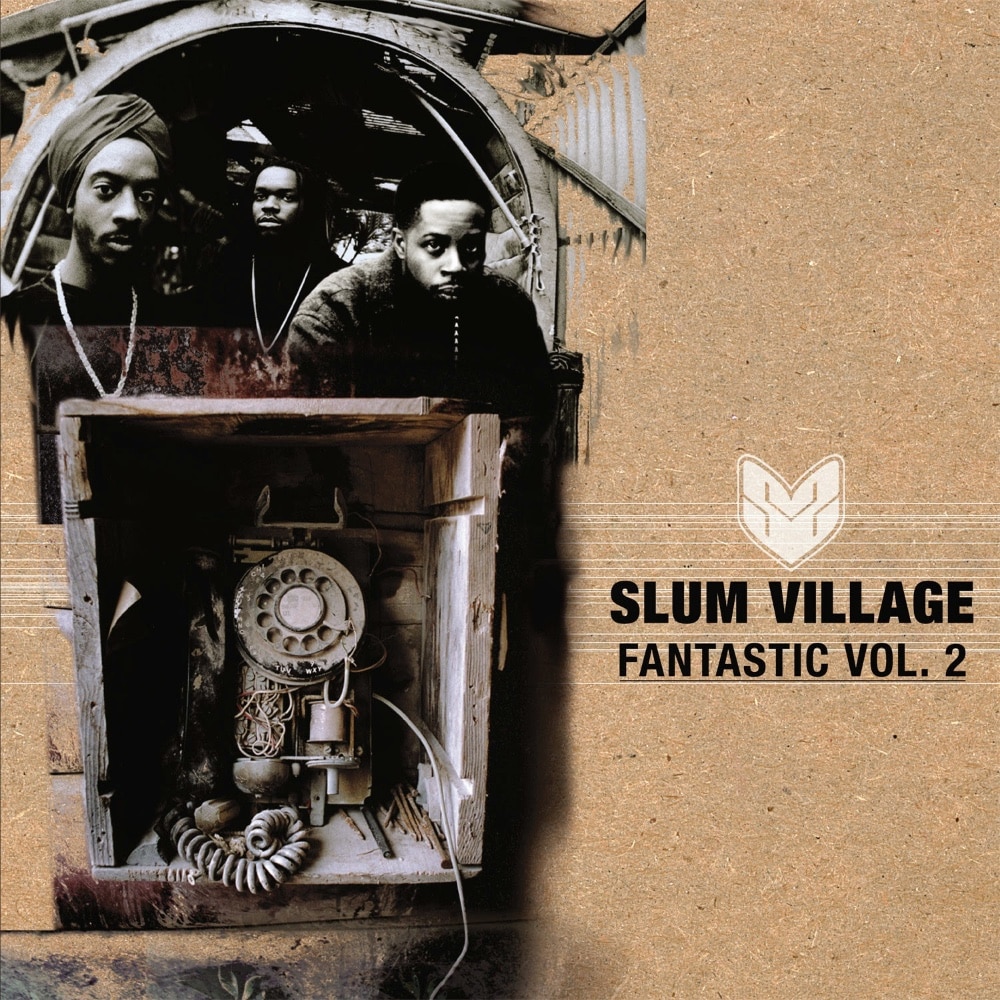 Released: June 13, 2000
Label: GoodVibe
In the early 2000s, J Dilla was the hot topic everybody was anxious to work with, and much of that attention was drawn from Fan-Tas-Tic, Vol. 2. J Dilla's sound was genius, able to splice together samples so seamlessly that the complexity of the soulful boom-bap beats went over listeners' heads. This summery record was finally his time to shine, leading to many going as far as to call Dilla the saviour of hip hop.
95. 2Pac – Me Against the World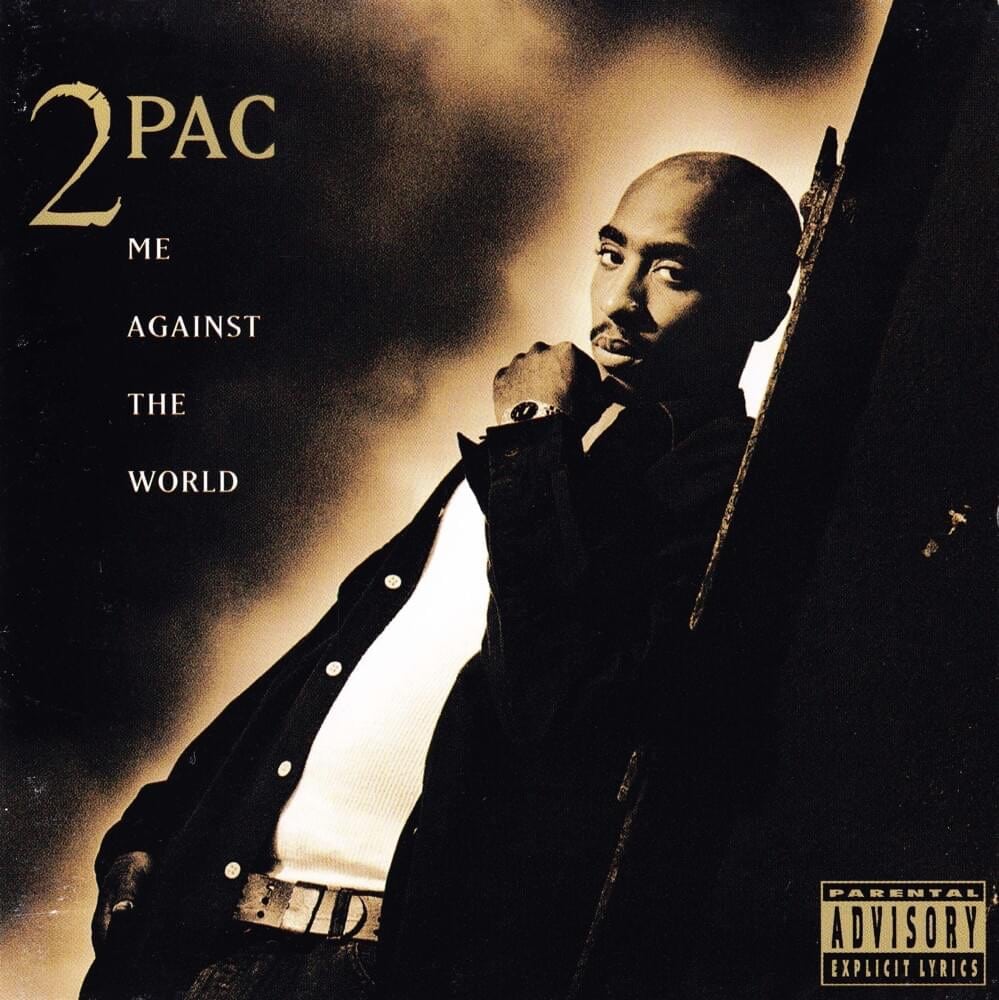 Released: March 14, 1995
Label: Interscope, Jive
2Pac was already making waves in the West, but this record made a bigger splash than ever before, flooding the charts, the radio, and the culture. The album's content is some of Pac's most mature and vulnerable ever, talking about his struggles, successes, and life in such detail it sounds like a personal diary. Me Against the World was both a critical and commercial triumph, putting 2Pac on a pedestal as one of the greatest of all time.
94. Common – Be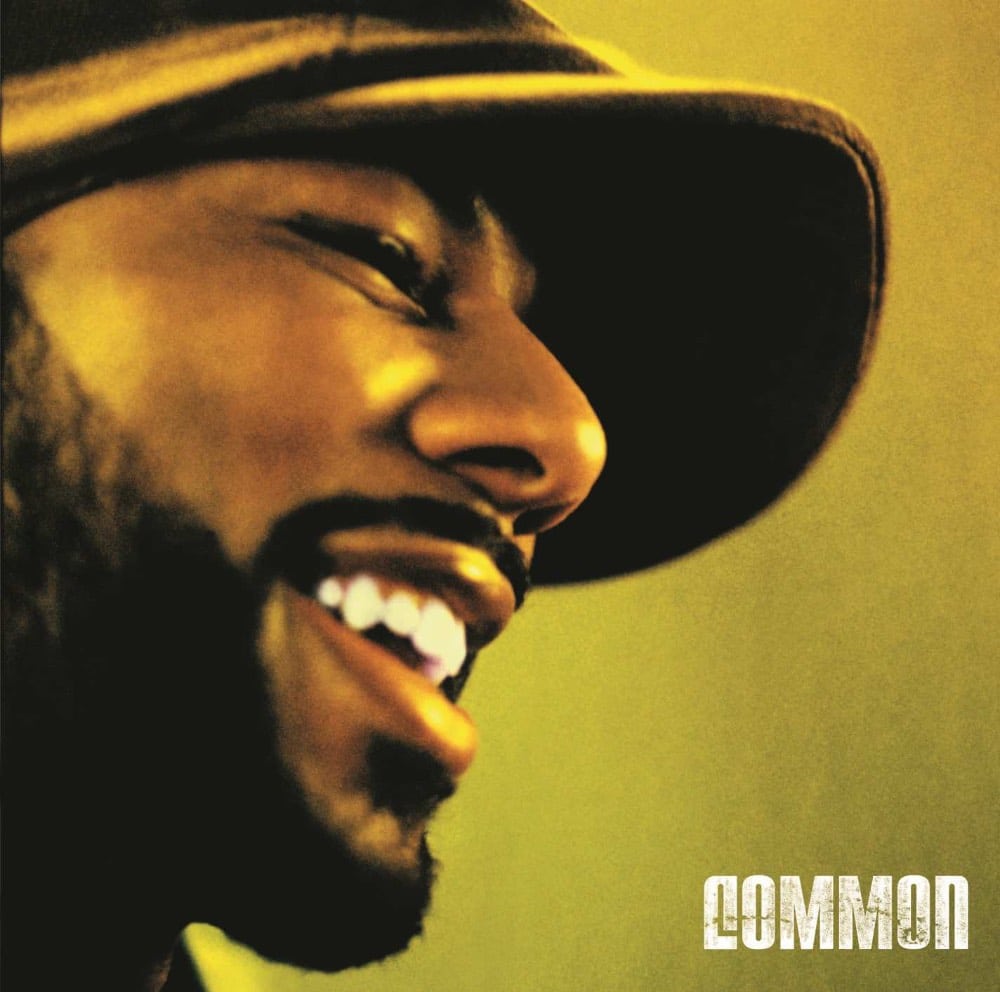 Released: May 24, 2005
Label: Geffen, GOOD Music
When Chicago legend Common teamed up with up-and-coming producer Kanye West, what else could they have made but an instant classic? Take the warm, chipmunk-soul sound of Kanye's The College Dropout and insert a range of thoughtful Common verses, and you've got Be. It brought new life to Common's career and catapulted Kanye even further into the limelight as a legendary producer. Be was essential for both of them, showing off the supreme talent coming out of Chi City.
93. Jurassic 5 – Quality Control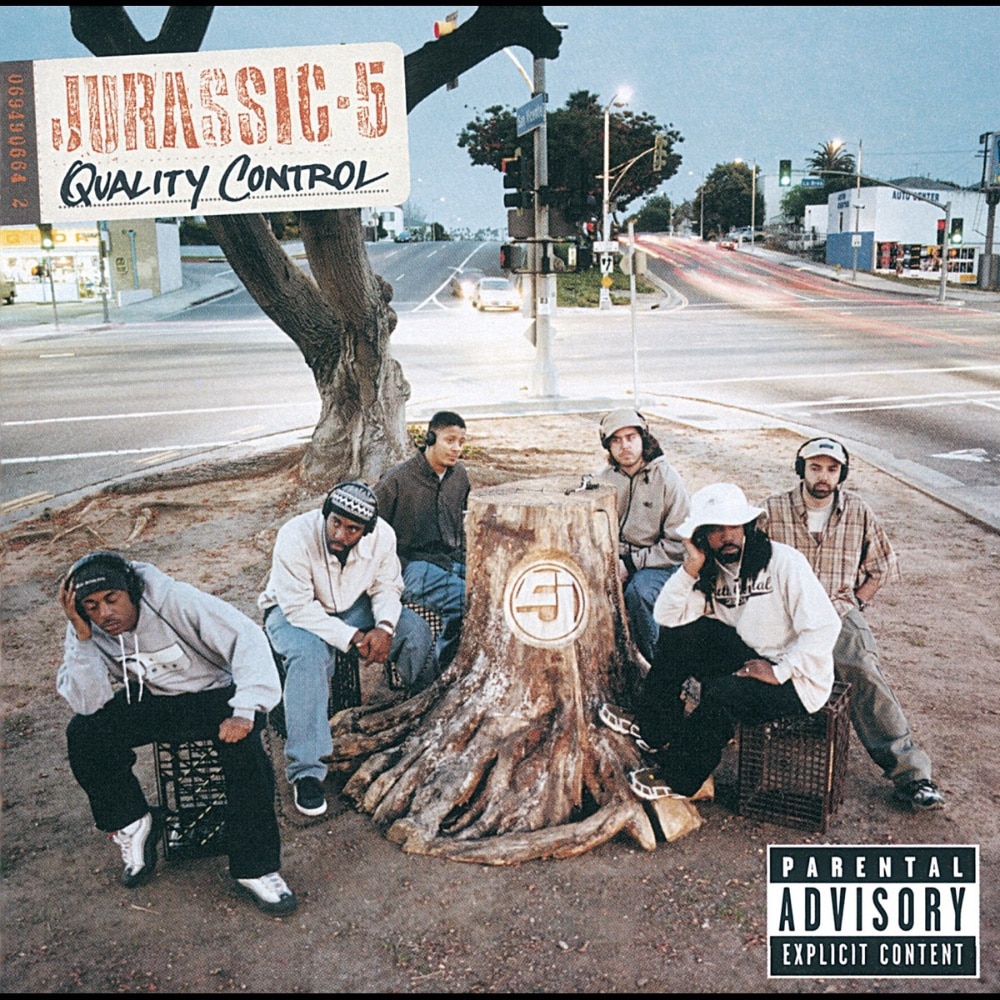 Released: June 6, 2000
Label: Interscope
Unlike other projects which sound ahead of their time, Quality Control sounds like it should have released a decade earlier, but that's no insult. The Jurassic 5 gave us a jazzy throwback that teleports the listener to the early '90s, with that same carefree rapping and busy boom bap production to top it off. With their return to a classic sound, Jurassic 5 influenced a wave of MCs who wanted to continue embracing the sound of the '90s.
92. Compton's Most Wanted – Music to Driveby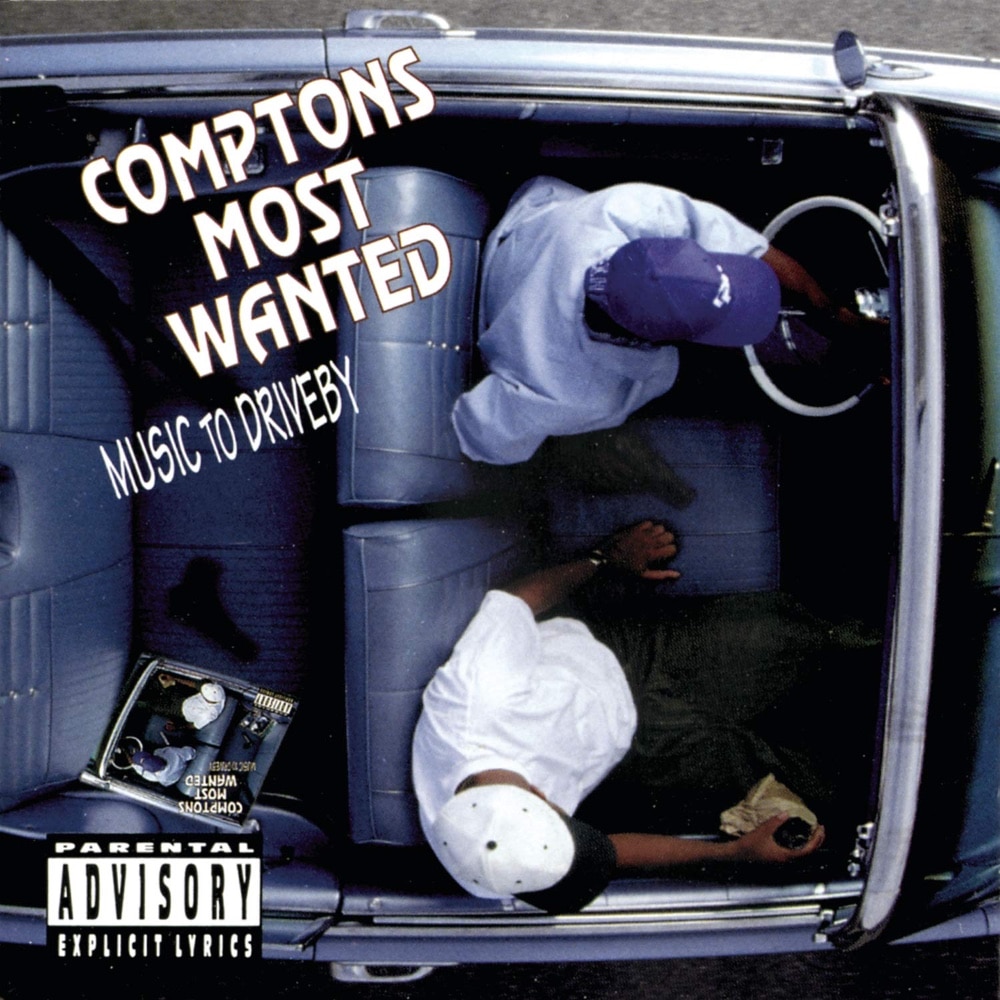 Released: September 29, 1992
Label: Orpheus Records, Epic, Sony
An often overlooked masterpiece of '90 West Coast hip hop, the third album from Compton's Most Wanted, Music to Driveby, is also regarded as the group's most refined and complete work. While all members are on point here, it's MC Eiht who shines most brightly throughout the 18-track project. It wouldn't be a surprise to anyone that the Compton rapper kicked off his solo career not long after this album dropped. Wrapped up in rich, live instrumentation and classic funk samples, Music to Driveby is the group's best-produced album, providing the perfect template for their hyper-realistic gangsta raps.
91. Ghostface Killah – Supreme Clientele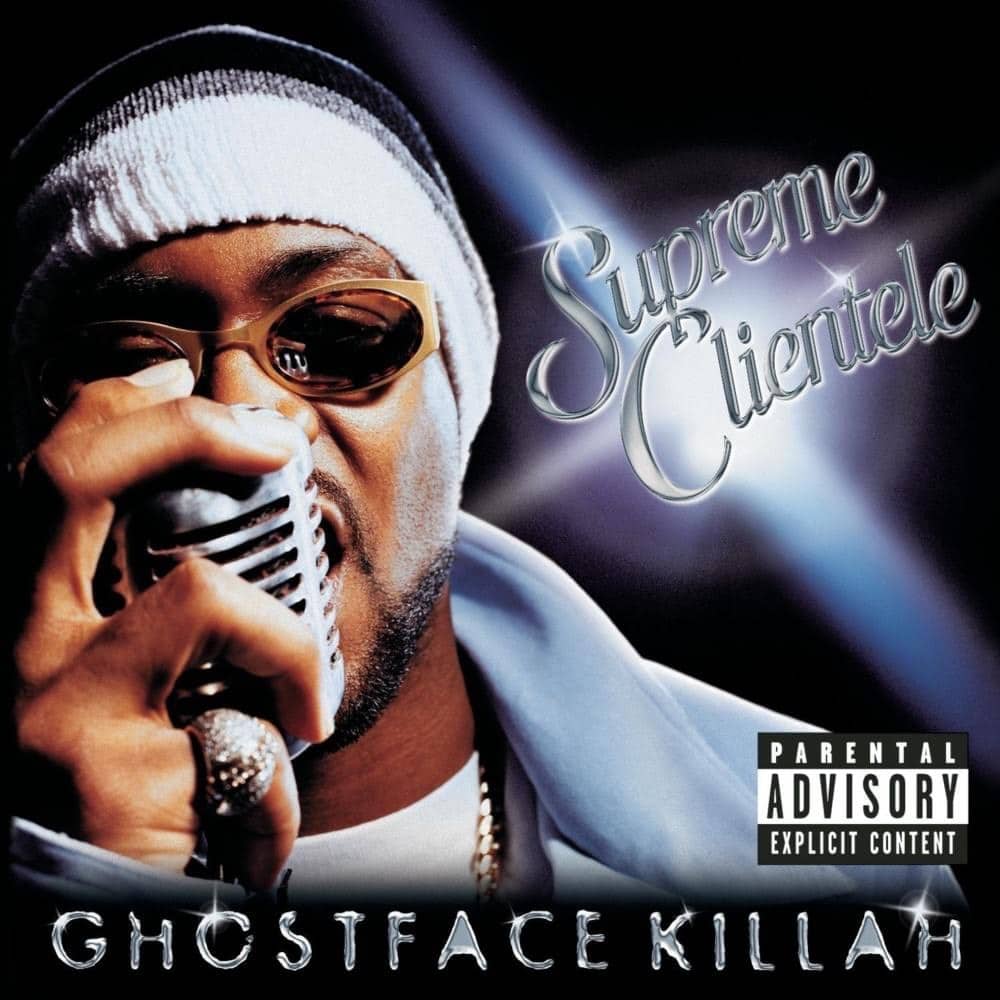 Released: February 8, 2000
Label: Epic, Sony, Razor Sharp
At a time when the Wu-Tang flag was drooping sadly in the sky, the Clan's most reliable MC picked up the torch and started sprinting with it. A long-time fan favourite ever since he brought the ruckus on Wu's debut, Ghost's solo career was usually overshadowed by the likes of Method Man, Ol' Dirty Bastard, and Raekwon. Even his 1996 debut, Ironman, feels more like a Wu album with him headlining, than a true Ghostface project. That all changed with Supreme Clientele, an album that is violent, hilarious, soulful and absurdist, all at once. In other words, it's the quintessential Tony Starks album.
90. Dr. Dre – 2001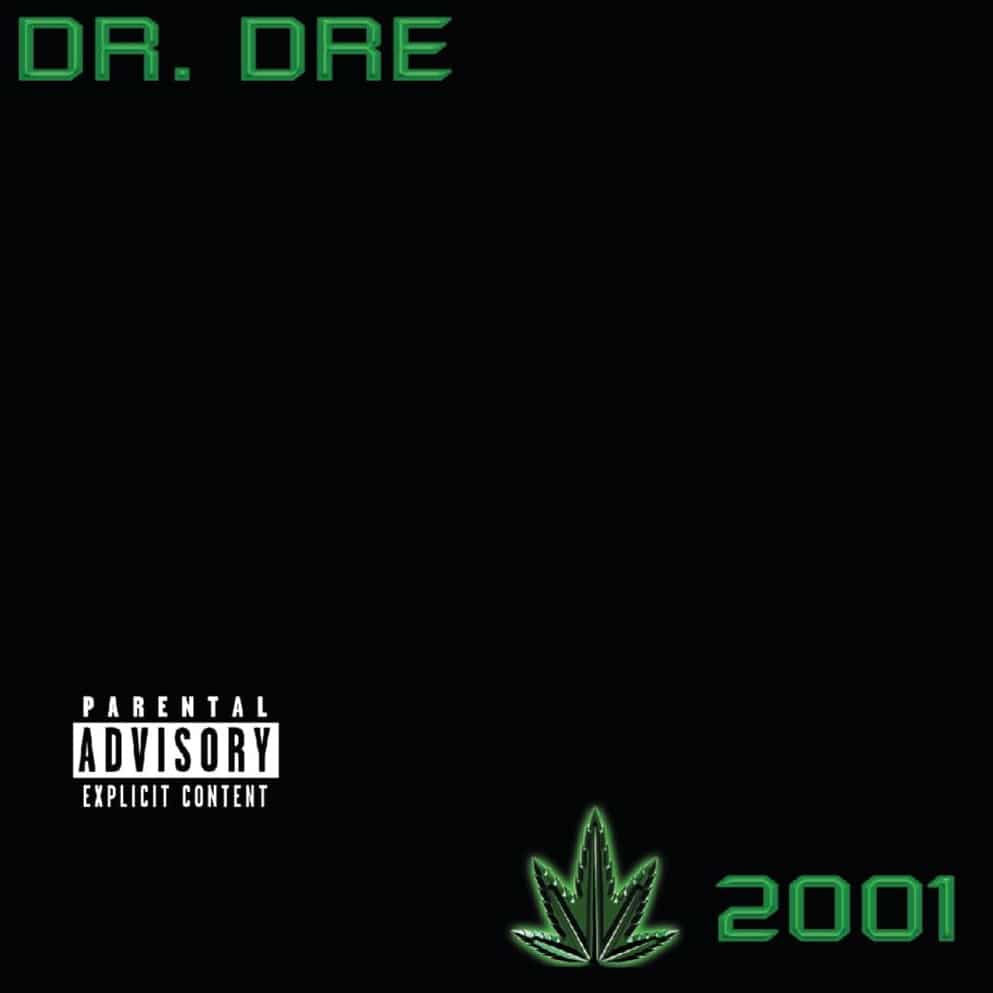 Released: November 16, 1999
Label: Aftermath, Interscope
The first half of 2001, from "Lolo (Intro)" all the way to "The Next Episode" might be one of the strongest runs of all time on a hip hop album. If Dre had packaged up those 11 tracks, and then tacked on "The Message" at the end, there's no doubt 2001 would be right up there with The Chronic on this list (spoiler alert). No to say there's anything wrong with the second half of the album ("Some L.A. Ni**az" goes crazy hard), it's just that there's nothing that touches the magic of "Still D.R.E.," "What's the Difference" or "Forgot About Dre."
Production-wise, 2001 is Dre at his peak as a genius producer and composer with stripped down, menacing chords and classic L.A. gangsta funk floating throughout the album. And while the lyrics can get tiresome by, like, the 16th track, standout features from Eminem, Kurupt, Snoop Dogg, Devin the Dude and Nate Dogg more than make up for it. A legendary gangsta classic and no doubt one of the greatest hip hop albums of all time.
89. DMX – It's Dark and Hell Is Hot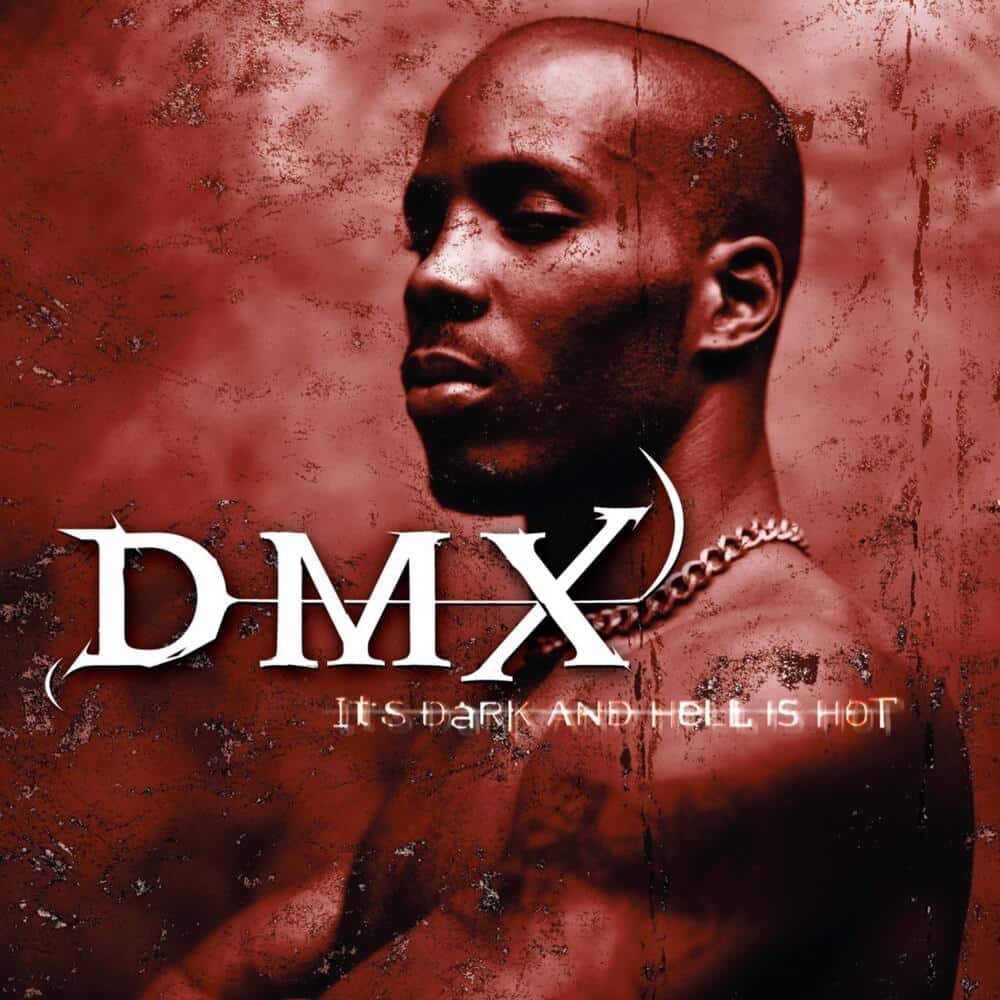 Released: May 12, 1998
Label: Def Jam, Ruff Ryders
If you're looking for violent hardcore bangers, this album is for you. If you're looking for slower, emotional tracks, this album is also for you. With his impassioned debut, DMX showed all his colours with a tight collection of tracks ranging from club hits to vulnerable ballads. This was crucial for X, achieving massive commercial success while also proving his versatility as an MC. DMX couldn't be boxed into one sound, and he made that clear from the very start.
88. Gravediggaz – 6 Feet Deep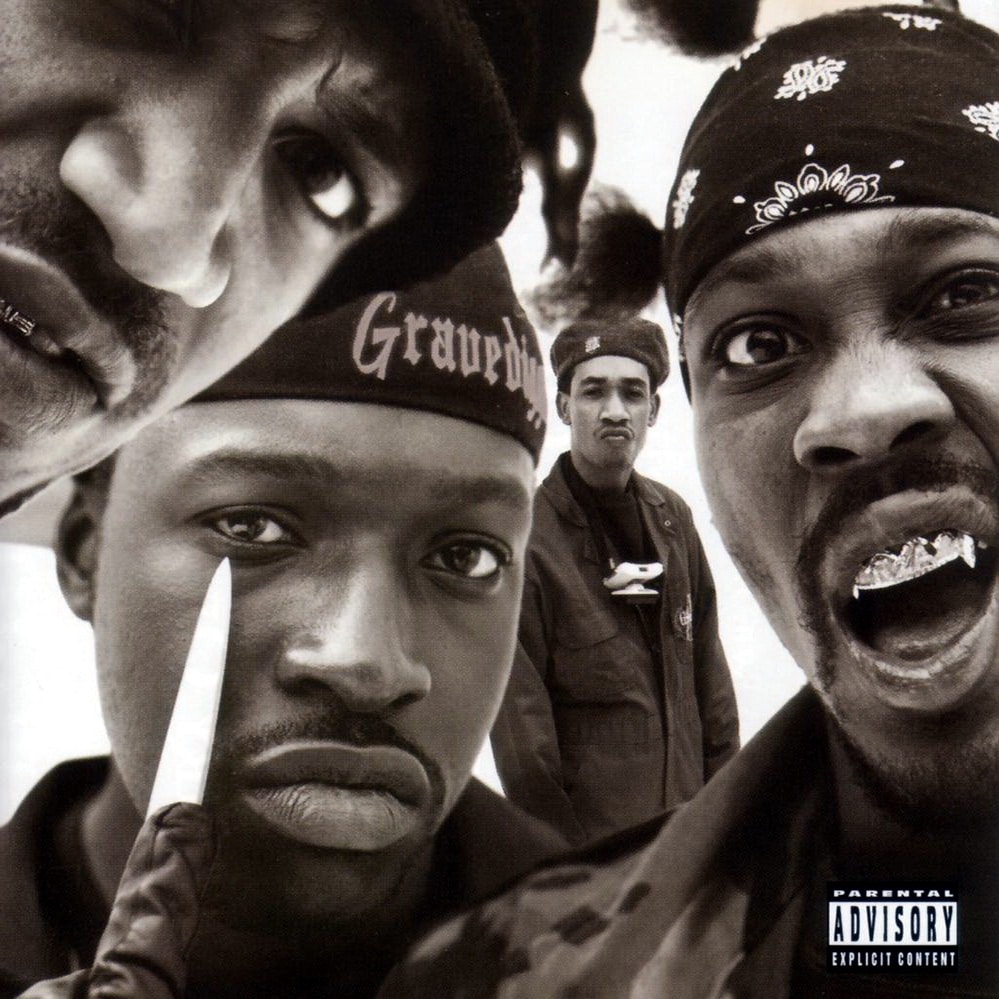 Released: August 9, 1994
Label: Gee Street, Island, PolyGram
With violent lyrics, bloodthirsty rapping and haunting production, Gravediggaz reinvented the sound of horrocore with 6 Feet Deep. This masterpiece was the group's debut and a collaboration between legends like RZA and Prince Paul, but it's because of the influence 6 Feet Deep had that we call it an essential classic. From Geto Boys to Clipping., horrorcore groups across generations wouldn't exist if not for Gravediggaz.
87. Dr. Octagon – Dr. Octagonecologyst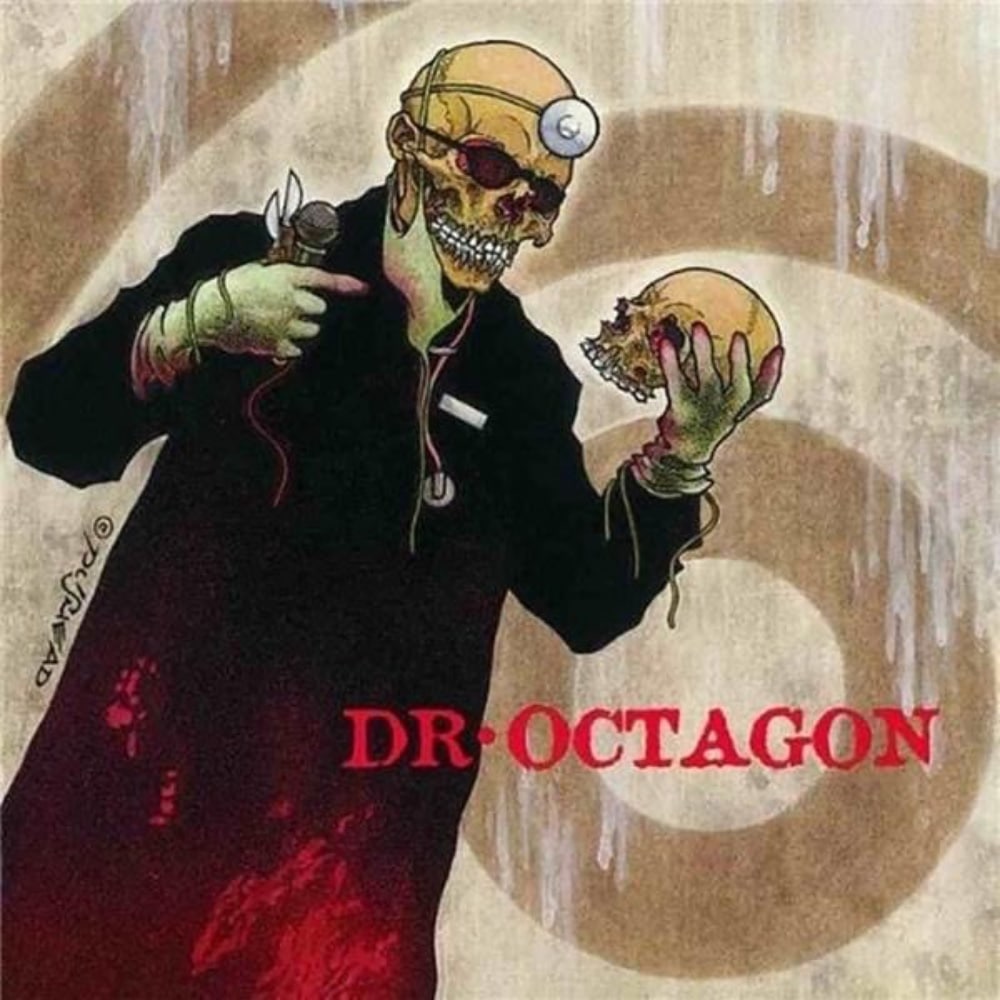 Released: May 7, 1996
Label: Bulk, Mo' Wax
Back in the '80s, Kool Keith was a lyrical powerhouse with a bright future, but nobody could have predicted how strange his career would get. With its wacky concept and futuristic sound, Dr. Octagonecologyst follows the story of an alien surgeon, like a glimpse into an LSD trip. For its creativity alone, it's classic, but it's also a deeply impactful record too, giving a new voice to the underground and opening the door for rappers like El-P to thrive.
86. T.I. – King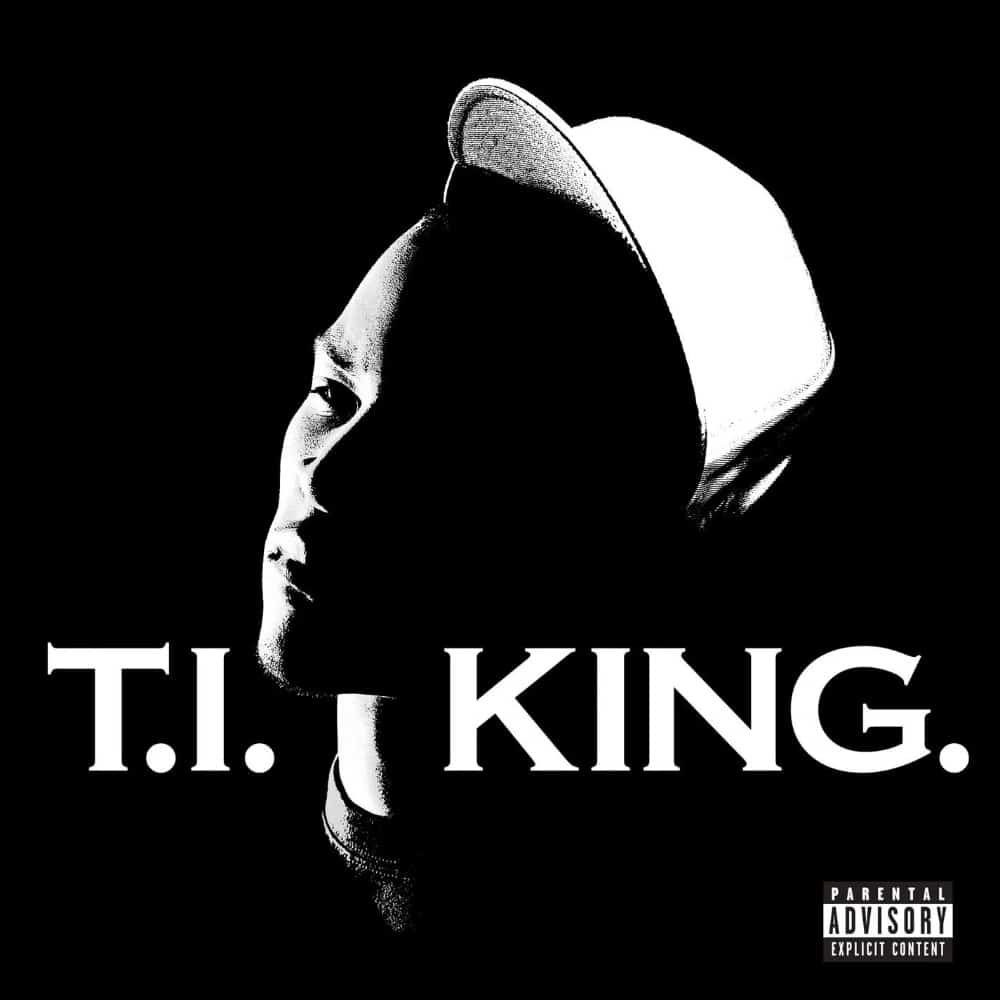 Released: March 28, 2006
Label: Grand Hustle, Atlantic
There hasn't been a bigger or better statement dropped by a rapper claiming their rightful throne than when T.I. dropped album, King in 2006. Four albums deep in his recording career, the highly-talented Atlanta MC took a while to find his footing in the rap game, despite scoring a few hits like "24's" and "Bring 'Em Out" on earlier albums. But when King dropped, there was simply no denying him, T.I. was sitting on top of the Southern rap throne. Whether it was the scintillating Just Blaze-produced intro, UGK homage"Front Back," majestic "What You Know," confrontational "I'm Talkin' to You" or introspective "Live in the Sky," all facets of T.I. as an artist are on display here.
85. DJ Shadow – Endtroducing…..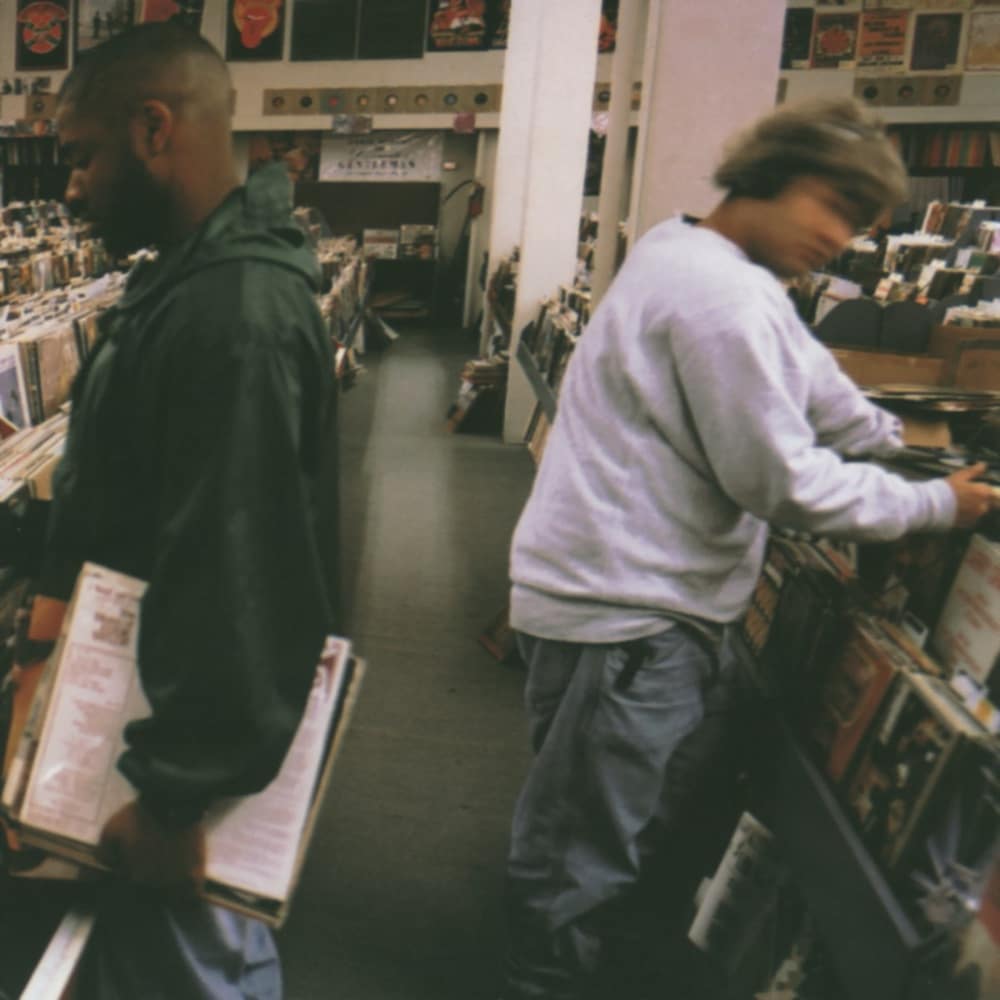 Released: September 16, 1996
Label: Mo' Wax
The album cover of Endtroducing tells you everything you need to know – people scrambling through a record store, picking vinyl at random to remix and scratch. That's exactly what DJ Shadow did on Endtroducing, and instead of making a mess, he made one of the most intricately put together instrumental hip hop albums of all time. He helped put new respect on DJs and producers, proving not every hip hop album needs an MC to be brilliant.
84. Gang Starr – Moment of Truth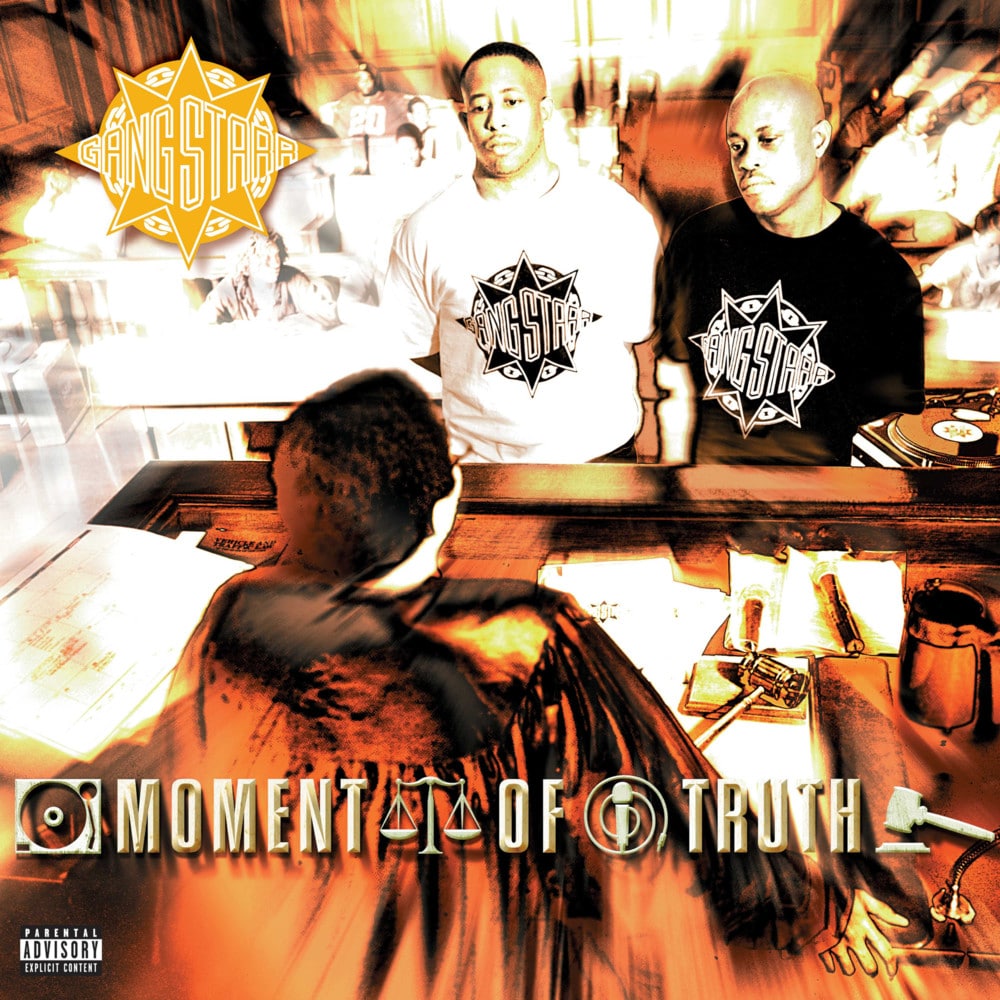 Released: March 31, 1998
Label: Noo Trybe, Virgin
"The rhyme style is elevated, the style of beats is elevated, but it's still Guru and Premier." Those are some of the first words Guru says on Moment of Truth, and it sums up the album perfectly. It's still that glamorous boom bap Gang Starr is known for, but flashier and bolder than ever. Thanks to its cleaner, more accessible style, Moment of Truth blew up in the charts and introduced a whole new audience to Gang Starr.
83. 2Pac – All Eyez on Me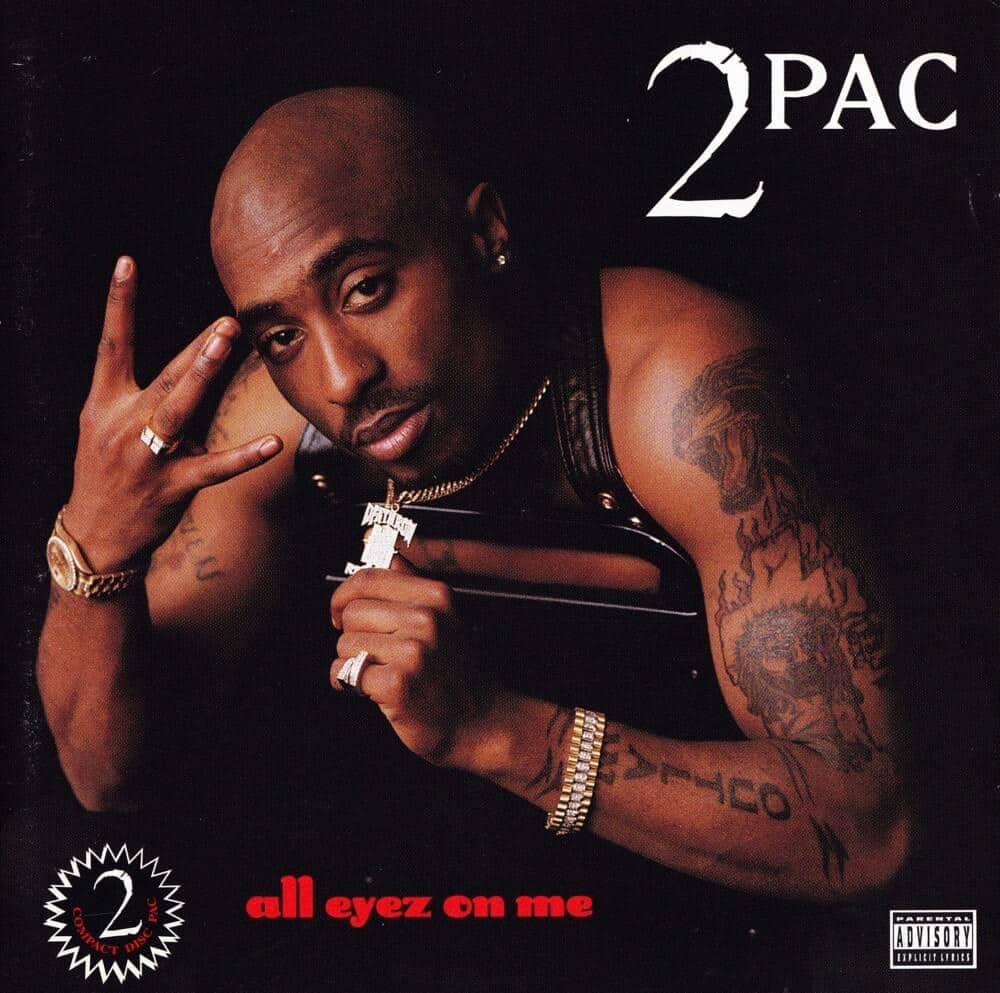 Released: February 13, 1996
Label: Death Row, Interscope
In the modern era where double albums can be drawn out, bloated messes, we can look back on All Eyez On Me to see a double album done right. This behemoth of a project is an onslaught of G-Funk bangers where Pac fully embraces the thug lifestyle. It was the first double album in hip hop history and, tragically, the last album Pac would release alive. For that, it's a historic moment for rap music.
82. The D.O.C. – No One Can Do It Better
Released: August 1, 1989
Label: Ruthless, Atlantic
When the D.O.C. released his debut album in '89, nobody could have predicted the overwhelming impact it would have on the West Coast. From its heavy basslines to screeching synth melodies, he carefully crafted the poppy, head-bopping sounds of G-Funk with No One Can Do It Better. Although a car accident shortly after permanently damaged his voice (and his career), the impact of the D.O.C. lives on in the DNA of West Coast hip hop.
81. Main Source – Breaking Atoms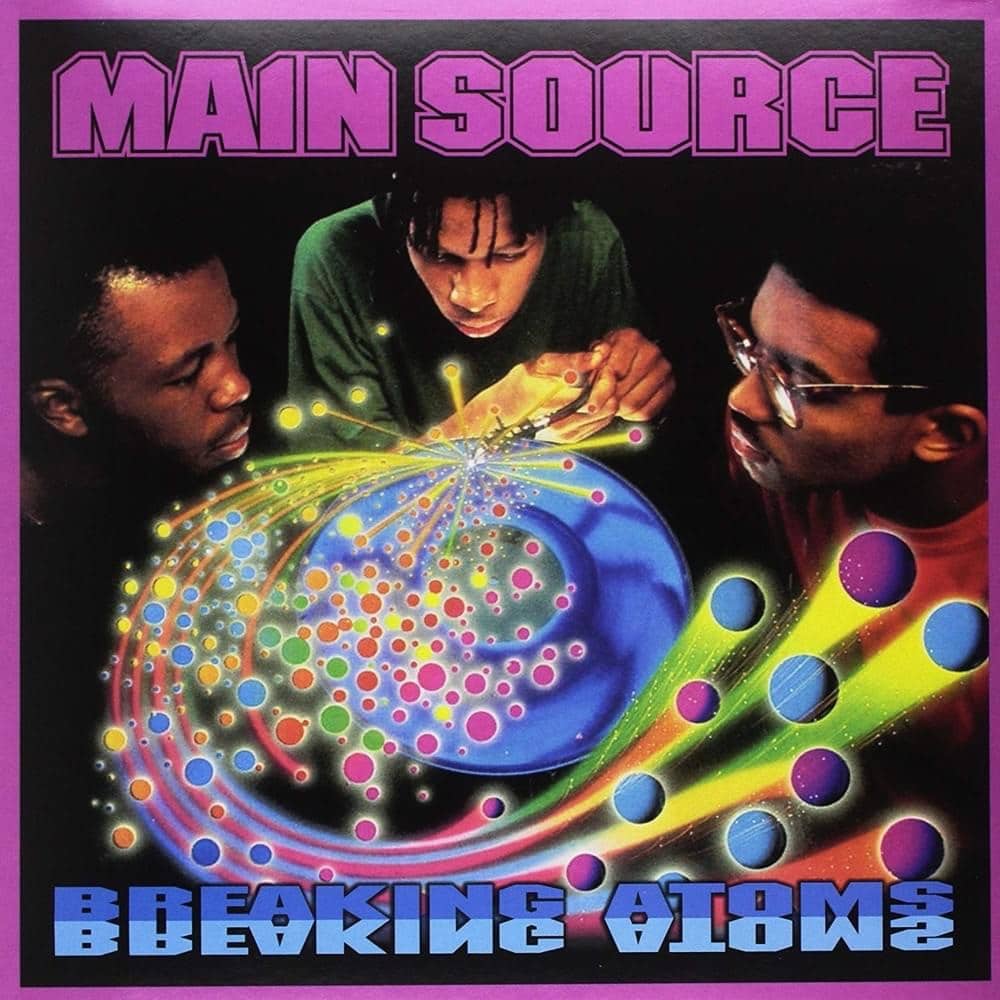 Released: July 23, 1991
Label: EMI
Coming up under the tutelage of the legendary Paul C (who sadly passed away in 1989 at the young age of 24), Large Professor cut his teeth doing uncredited production on Eric B. & Rakim's third album, Let the Rhythm Hit 'Em, where he worked on "In the Ghetto", "Step Back", "No Omega" and the title track.
So when it came time for Breaking Atoms, which dropped a year later, Large Pro was ready for the big leagues. While the rapping on this album is solid, bolstered by a young, reckless Nasty Nas in his debut appearance, there's no doubt the production work is the shining star. The samples are jazzy and funky, the drums hard-hitting; it's smooth enough to chill to, but also uptempo enough to bang your head along with it.
80. J Dilla – Donuts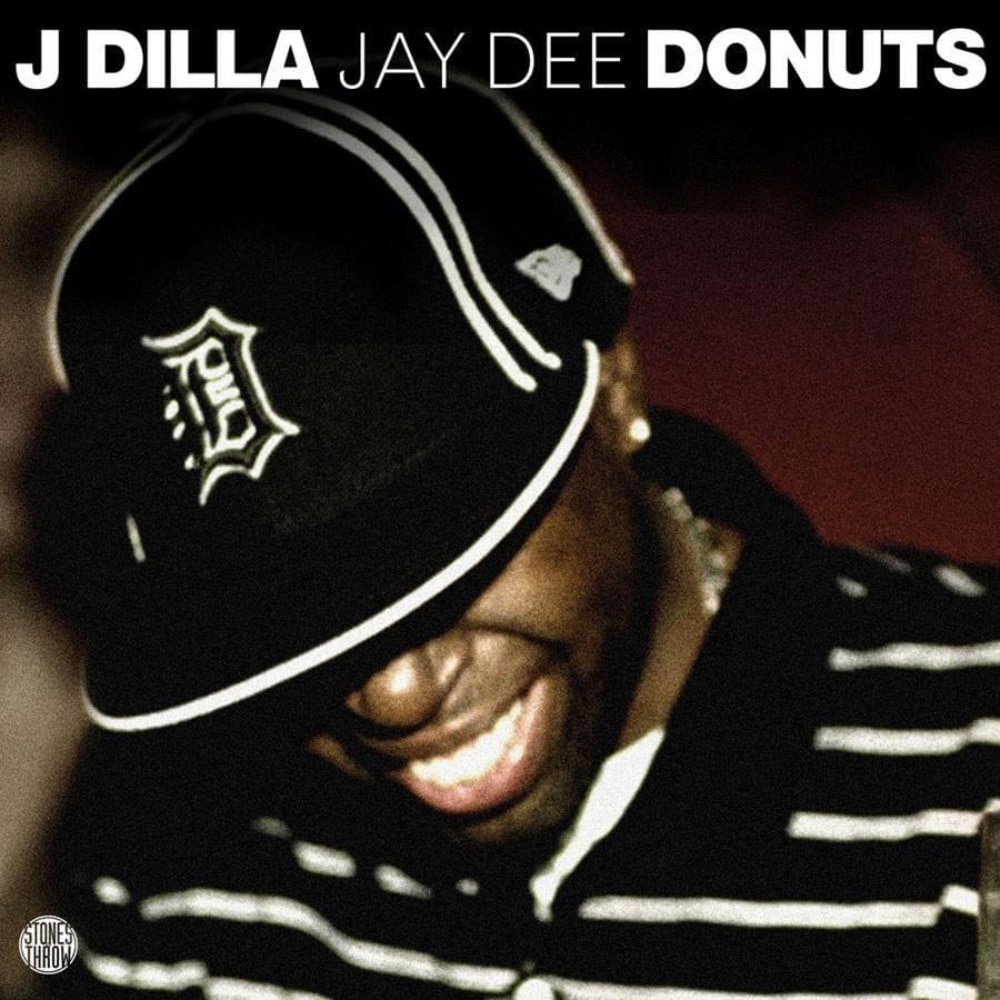 Released: February 7, 2006
Label: Stones Throw
One of the greatest hip hop producers to have ever lived, J Dilla was the sound architect behind timeless rap songs like The Pharcyde's "Runnin'," De La Soul's "Stakes Is High," Q–Tip's "Vivrant Thing," Common's "The Light," and many, many more. But it was in the hospital where he lay dying from a rare blood disorder that he produced his magnum opus. With just a stack of vinyls and his trusty MPC, the legendary Detroit producer transformed samples from the likes of The Beastie Boys, Kool & the Gang, Frank Zappa, The Temptations, and Stevie Wonder into a tour de force personal statement. As a legacy project, Donuts is the single greatest example of why J Dilla was the most beloved beatmaker of his time.
79. El–P – Fantastic Damage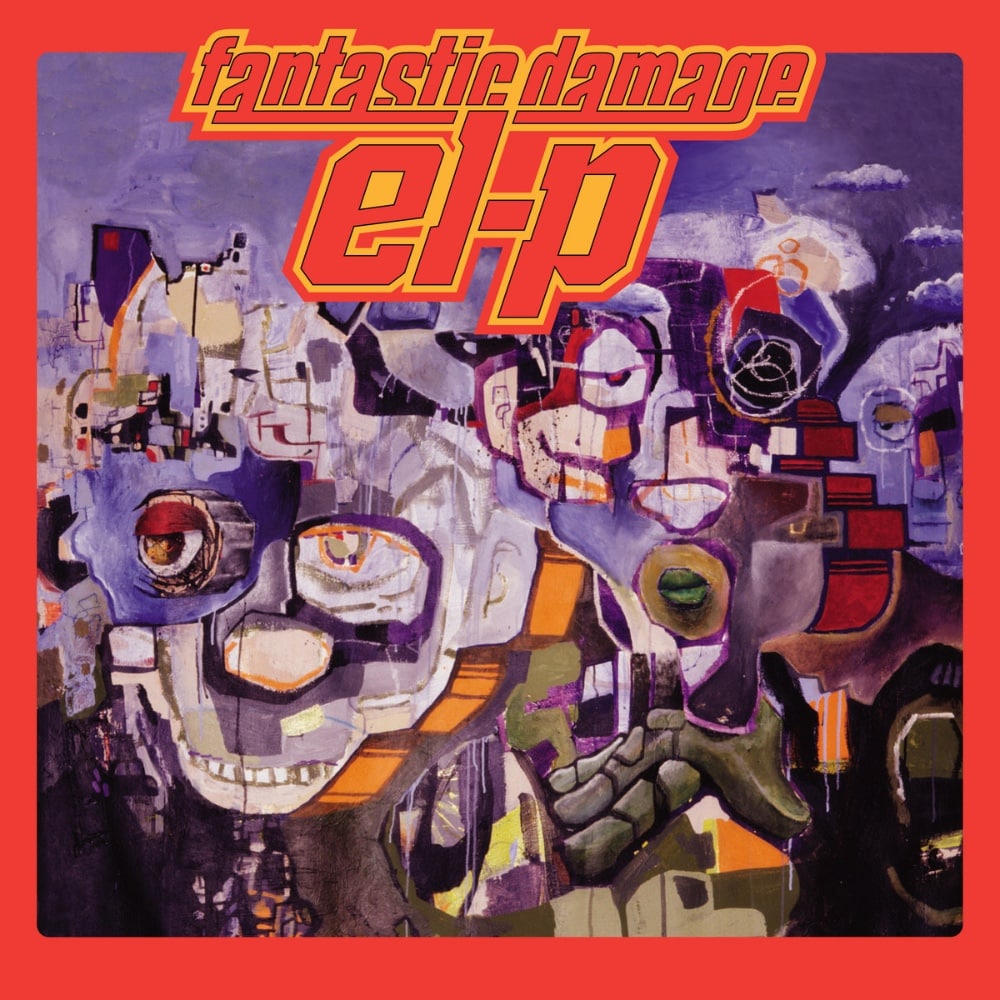 Released: May 14, 2002
Label: Definitive Jux
Adding to his catalogue of masterpieces, Fantastic Damage is El-P's long-awaited solo debut after cementing himself as an unstoppable creative with Company Flow and Cannibal Ox. Listening to El-P is like listening to a totally different genre – the soundscapes are disjointed and rustic, like a deliberate mess which sounds chaotic and genius at the same time. It's crazy, creative, and classic, which is a given when it comes to El-P.
78. The Roots – Phrenology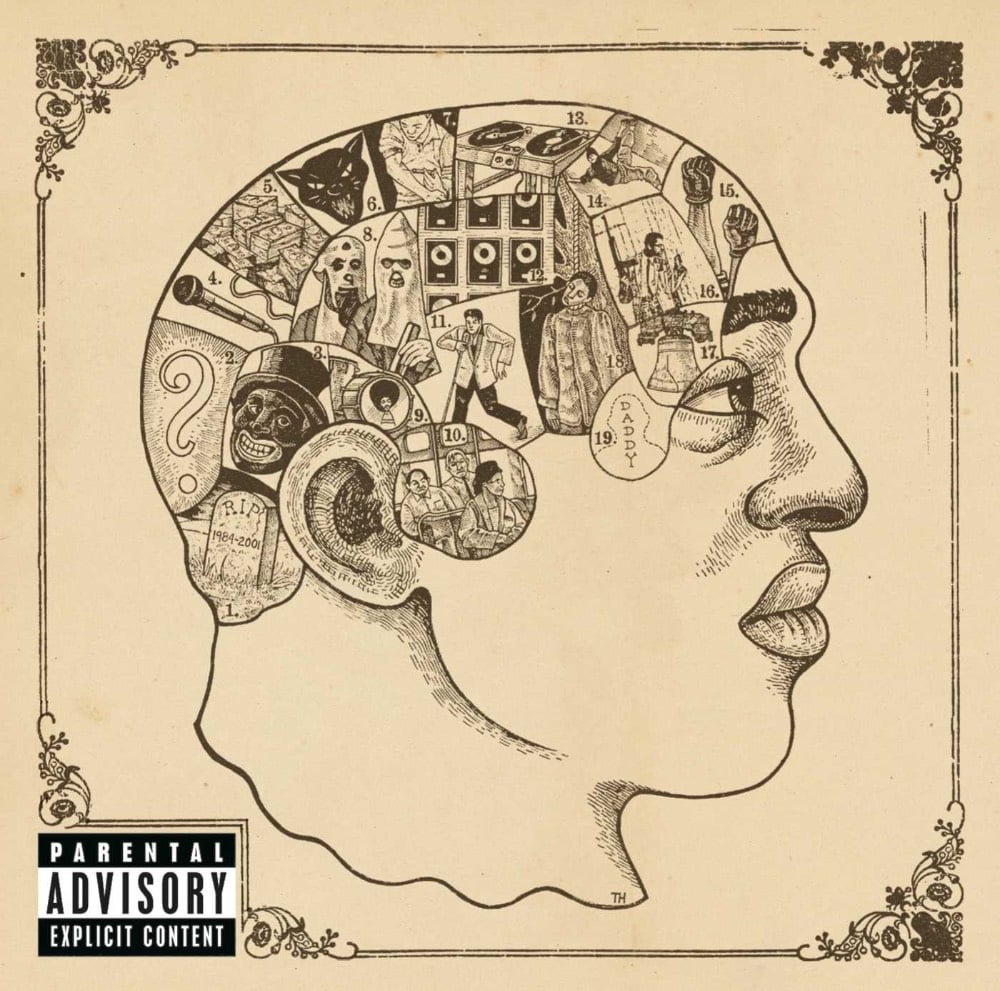 Released: November 26, 2002
Label: MCA
Following the monumental success of Things Fall Apart, fans expected a lot from The Roots. In response to those expectations, the group decided to be as unpredictable as possible. Listening to Phrenology is like spinning a roulette wheel where you can never know which direction its sound will go in next. From neo-soul to punk to techno, The Roots borrow influences from all across the musical spectrum, making for their most eclectic project ever.
77. Ultramagnetic MCs – Critical Beatdown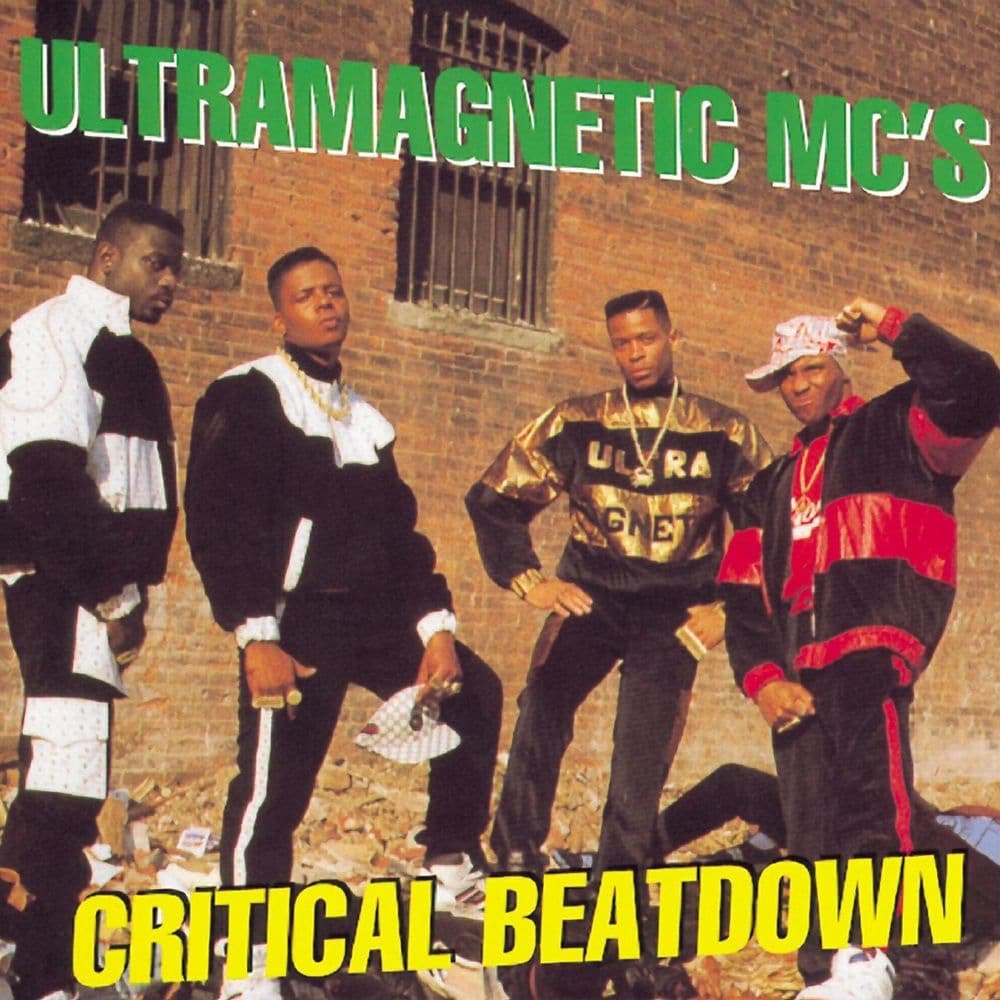 Released: October 4, 1988
Label: Next Plateau
When Ultramagnetic MCs broke on to the scene, they decided to break the mould with a cacophony of diced-up funk samples and lyrics more complex and strange than anyone else in the game could compete with. The impact of Critical Beatdown cannot be overstated. Funk samples and dense rhyme schemes are common practice nowadays, but it was Ultramagnetic MCs who pioneered that sharp and detailed sound with Critical Beatdown.
76. Three 6 Mafia – Mystic Stylez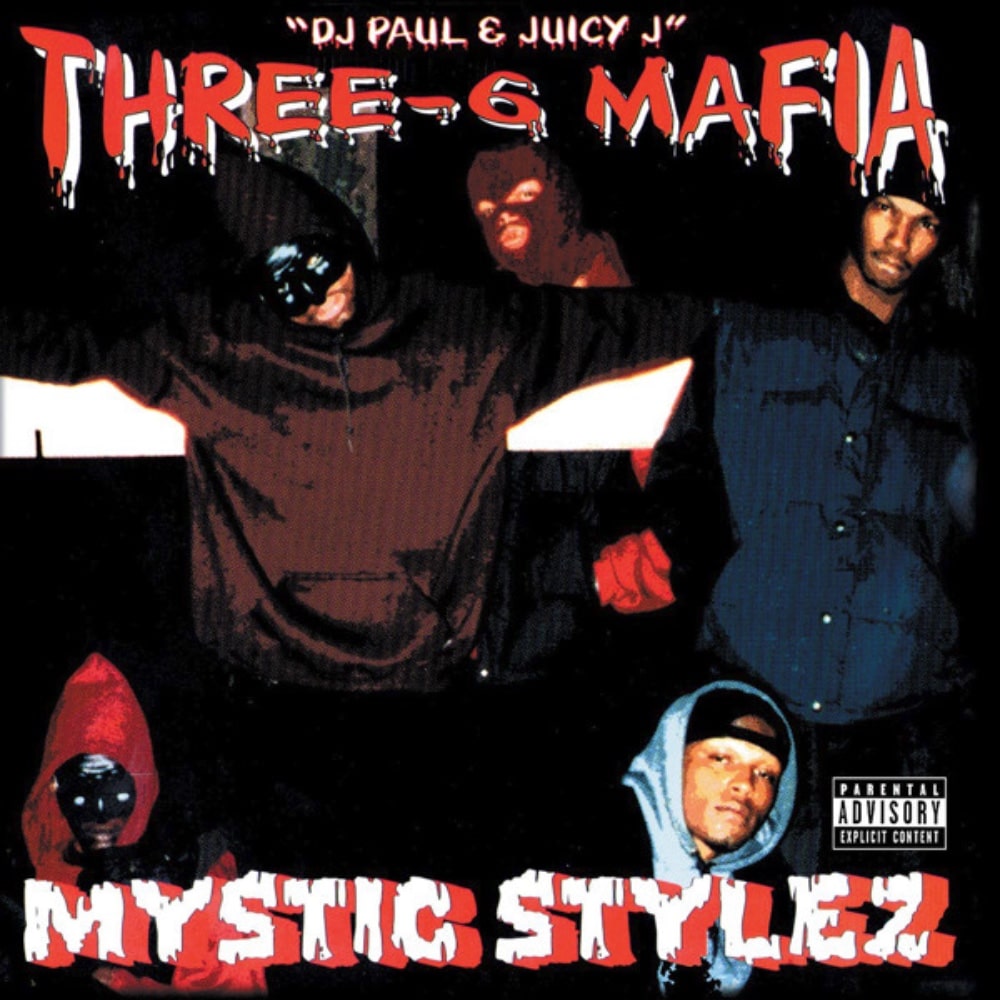 Released: May 30, 1995
Label: Prophet
A masterclass in horrorcore, a historic moment in Memphis Rap, a '95 classic – there are dozens of reasons to praise Mystic Stylez because it is just that brilliant. Its production is dense and terrifying, with countless horror samples combined into a wall of terrifying noise. From Juicy J to Gangsta Boo, each MC plays into the dark sound with relentless verses. Mystic Stylez is the defining album in Memphis Rap and among the most influential of all time.
75. Warren G – Regulate… G Funk Era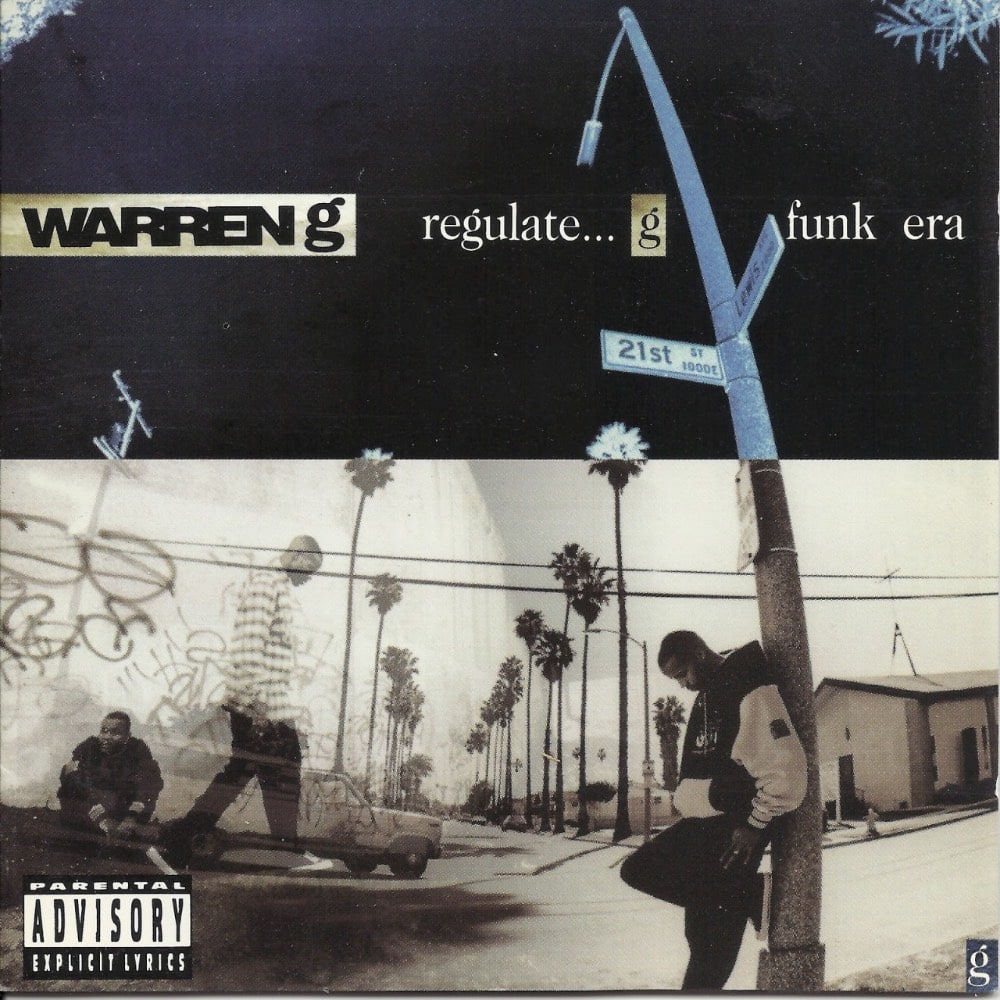 Released: June 7, 1994
Label: Violator, Def Jam
At a time when the East Coast was all boom bap and jazz rap, Warren G entered the scene to inject a bit of G-Funk. With Dr Dre's blessing, Warren left his stepbrother's crew to make it in the East Coast, and the result is an album so popular it almost singlehandedly saved Def Jam from financial ruin. Warren G brought a flavour of pop appeal and catchiness the East Coast was severely lacking.
74. Freddie Gibbs & Madlib – Bandana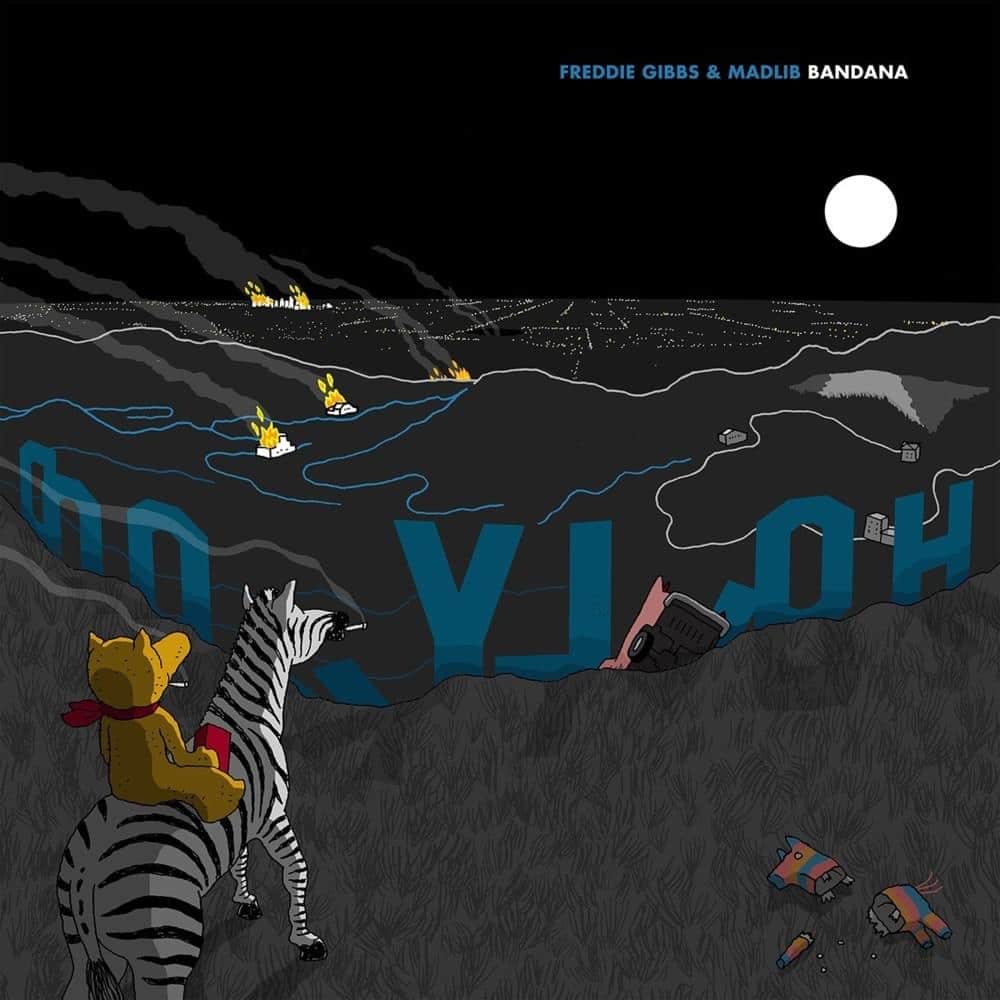 Released: June 28, 2019
Label: ESGN, Keep Cool, Madlib Invazion, RCA
Bandana checks all the boxes for a top tier hip hop record, but once you realise Madlib produced the whole thing on his iPad, it's even more impressive. The project captures all the same coke rap glory as Piñata, but Freddie sounds hungrier, and Madlib's soulful beats are smoother than ever. It hasn't had as much impact as their other work, but for Freddie and Madlib to outdo a classic like Piñata, how could it not rank this high?
73. Cypress Hill – Cypress Hill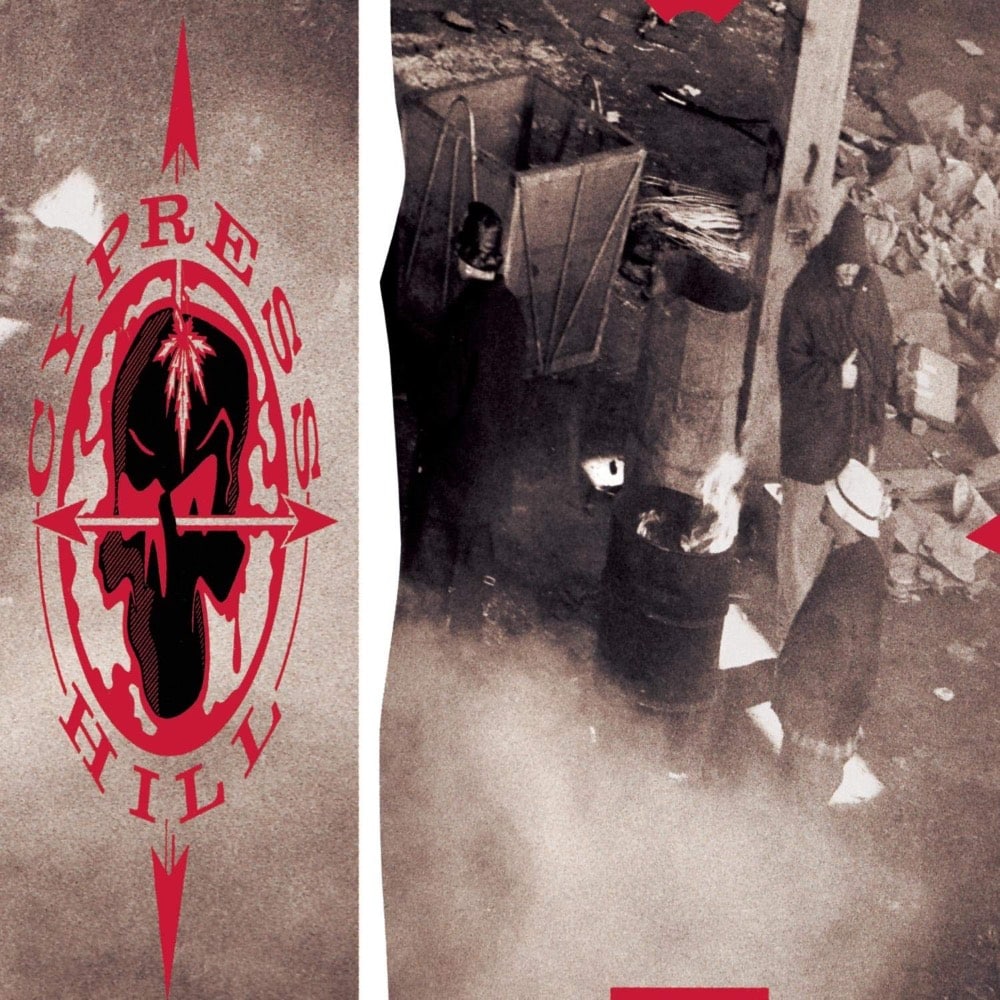 Released: August 13, 1991
Label: Ruffhouse, Columbia
Cypress Hill fathered their own style on their self-titled debut, blending their Tribe and Public Enemy influences with an eccentric madness only Cypress Hill could create. From B-Real's cartoonish delivery to the messy beats, this record helped encourage generations to be as outlandish as possible on the mic. Not only that, but it was a creative and commercial triumph, becoming the first Latin hip hop album to achieve major success.
72. OutKast – ATLiens
Released: August 27, 1996
Label: Arista, LaFace
After getting booed at the Source Awards for winning Best New Artist, OutKast hopped back in the studio to deliver a classic so good their haters would never open their mouths again. ATLiens has this cold, atmospheric sound – far different to the smooth funk of their debut – but it was that stripped back style that put the duo's lyricism in the spotlight, showing the East and West Coasts that OutKast are some of the best lyricists of all time.
71. Big Daddy Kane – It's a Big Daddy Thing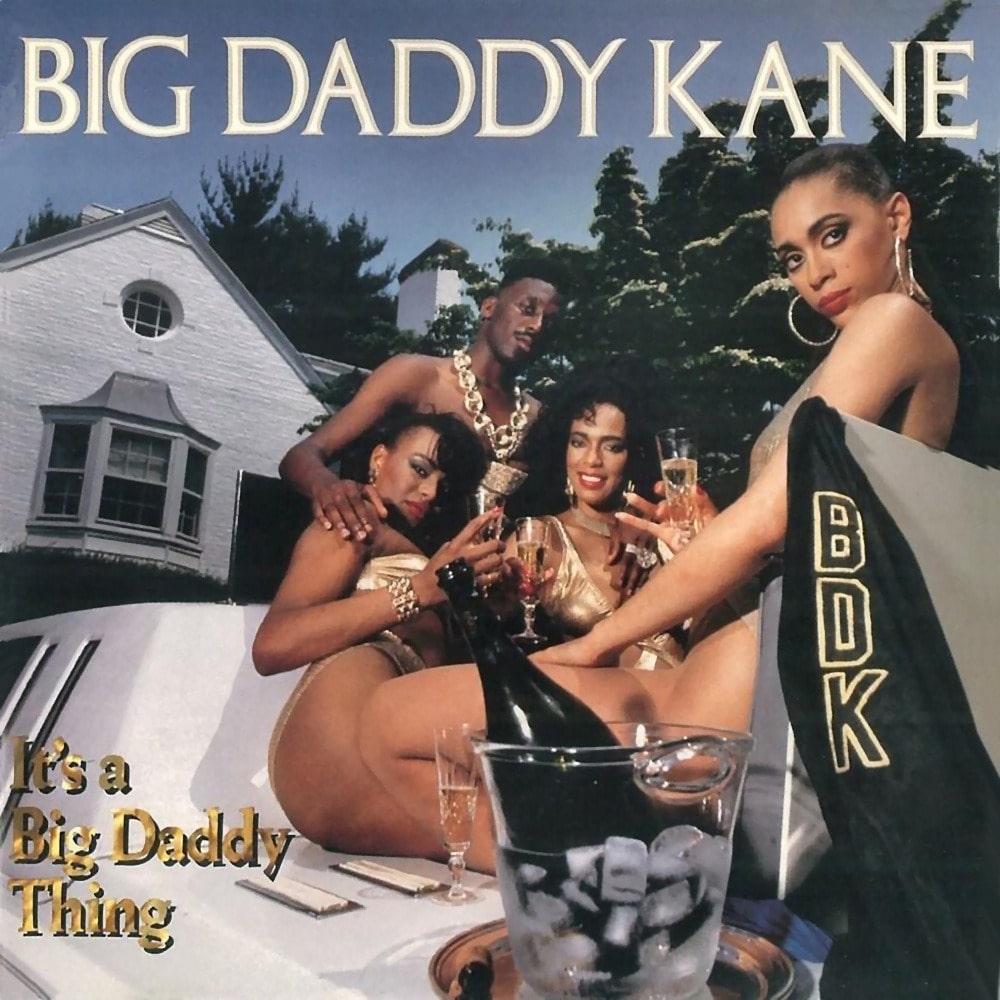 Released: September 19, 1989
Label: Cold Chillin', Warner Bros.
Big Daddy Kane has taught generations how to MC, and It's a Big Daddy Thing is a quick lesson in how to become a lyrical mastermind. His flows are slick, and the beats are buttery, but it's those lyrics that really resonated with fans. When you listen to a single verse, it's easy to tell why Kane is so beloved, with an effortless knack for rhyme schemes and wordplay that inspired thousands to sharpen their lyrical tools.
70. Kanye West – Late Registration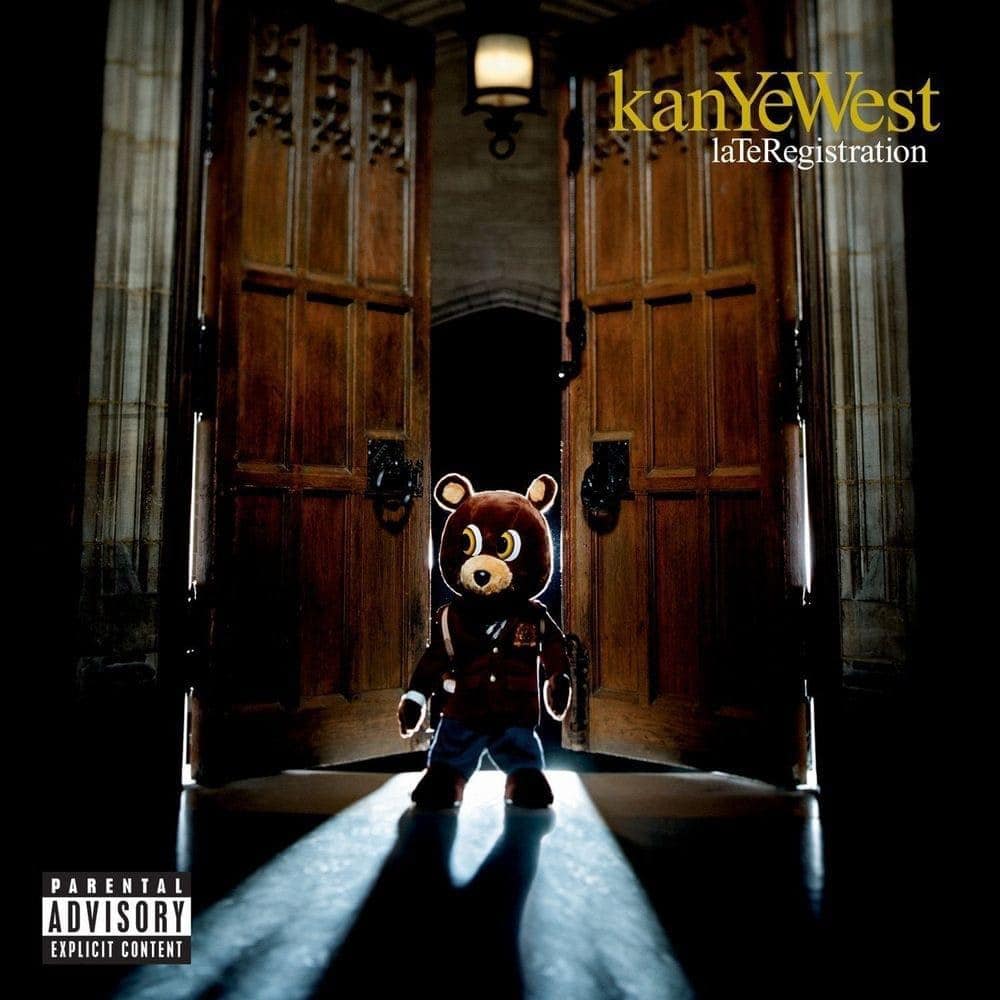 Released: August 30, 2005
Label: Def Jam, Roc-A-Fella
On Late Registration, Kanye guides the listener through a lively concert hall as an orchestra takes the stage. The grand production of this project is so crisp and pristine it sounds like the players are right there in front of you. Late Registration was crucial in maintaining Kanye's success after his smash-hit debut. Hits like "Gold Digger" and "Touch the Sky" are essential Kanye, and there was no escaping them at the time.
69. 50 Cent – Get Rich or Die Tryin'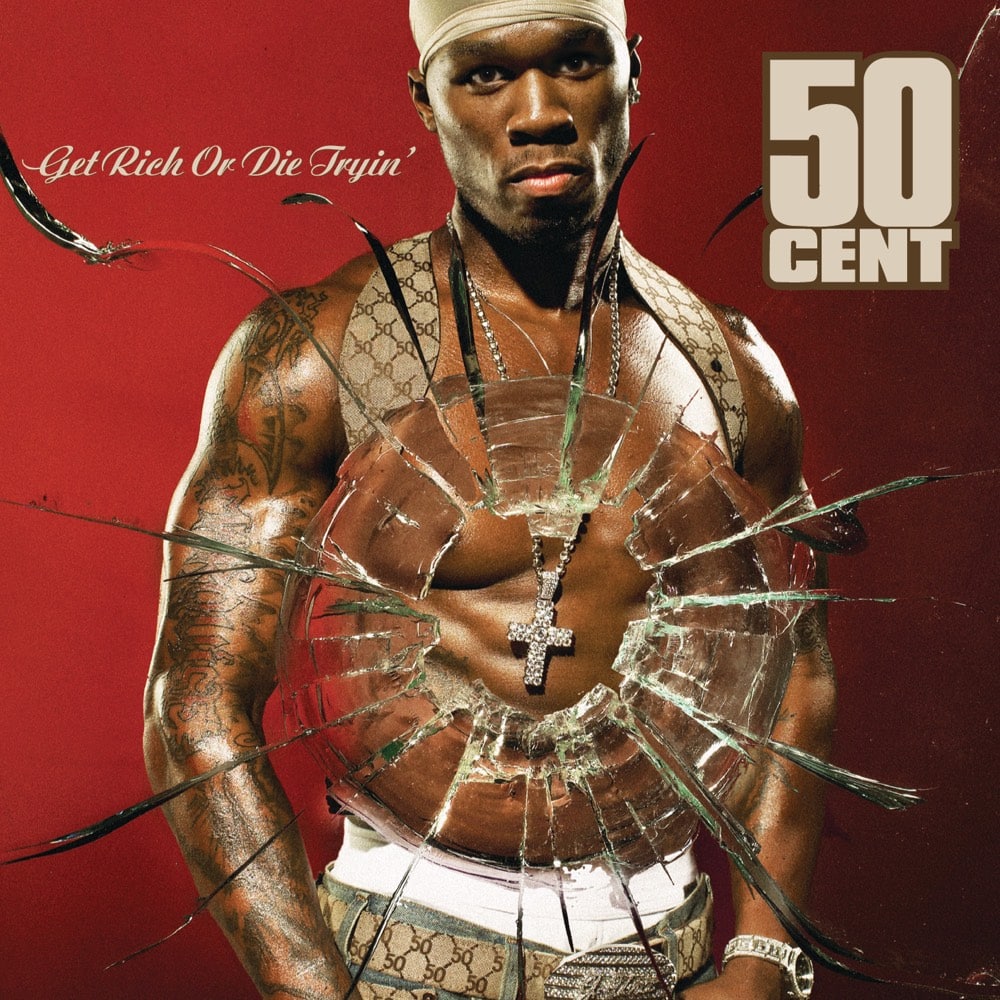 Released: February 6, 2003
Label: Interscope, Aftermath, Shady
50 Cent's journey from getting shot nine times in front of his grandmother's house to becoming the top dog of the rap game in just a matter of years is the greatest come-up story in hip hop history. Get Rich or Die Tryin' is the personification of that come-up. Following a year of blitzing the mixtape circuit with classics like Guess Who's Back? and 50 Cent Is the Future, the South Jamaica rapper perfected his songwriting skills and was ready to go hard over Dre and Eminem beats.
The album's first single, "In da Club," was a shotgun blast to the face of every other rapper in the world – Irv Gotti would later admit Murder Inc. knew they had a "major problem" on their hands when the song came out. What followed was 16-tracks of the most capitalistic energy ever focused on a single body of work.
With Dre, Em, Rockwilder and Mr. Porter manning the beats, 50 fused syrupy melodies and unforgettable hooks with decimating attacks on anyone that stood in his way – mainly Ja Rule and co. In the years following the album's release, 50 would be pulled into other ventures with music no longer being his primary focus, but at this singular point in rap history, there was no turning away from him.
68. Masta Ace – Disposable Arts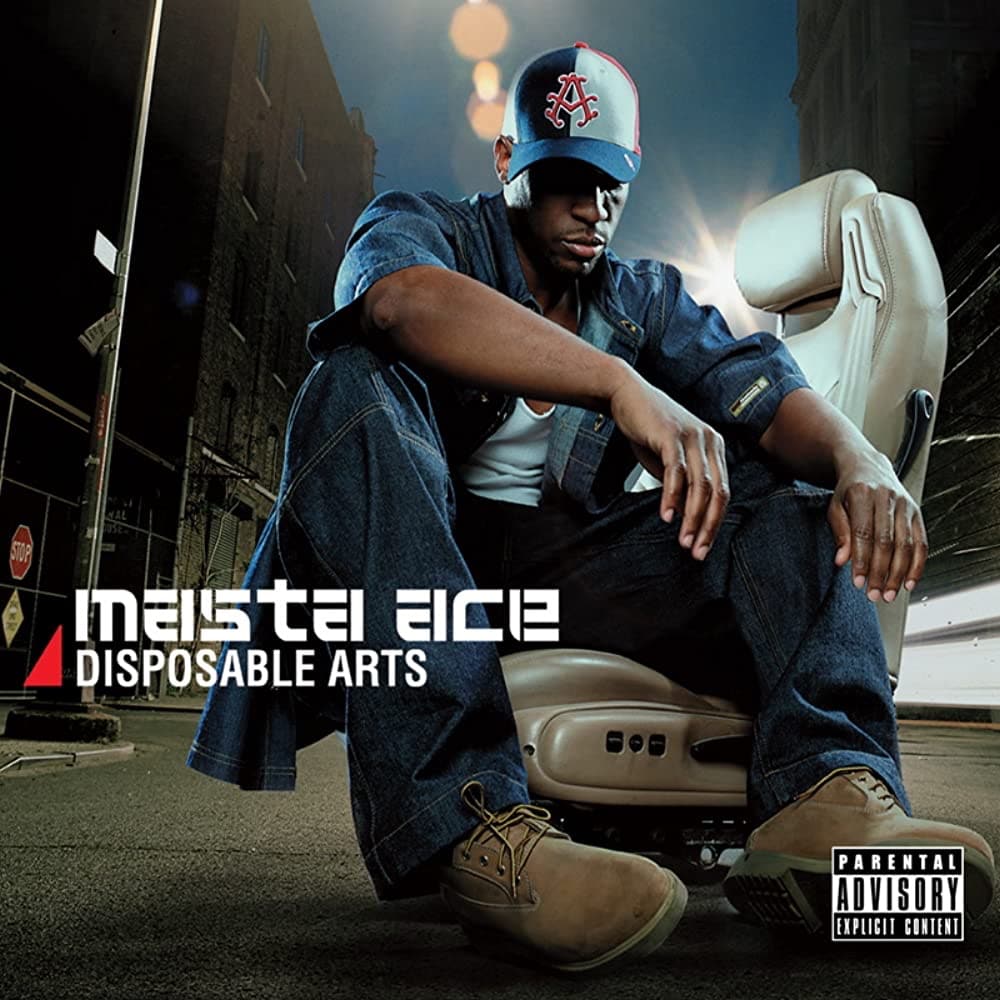 Released: October 16, 2001
Label: JCOR Entertainment, Interscope
A staple MC of hip hop's golden age and a member of the legendary Juice Crew, Masta Ace made his name during the '90s with albums like Take a Look Around and the misunderstood SlaughtaHouse (released under the Masta Ace Incorporated name), but stepped back from rhyming after disillusionment with the industry took hold of him.
Fed up with how labels frequently mistreated rappers, he went behind-the-scenes to focus more on executive and production roles. It wasn't until six years later that the Brooklyn MC returned with his next album, Disposable Arts. And what a comeback album it was.
Based around the concept of a young man's return from prison and his life in Brooklyn, Disposable Arts is one of the strongest concept albums in rap history. Featuring Ace's tight poetry and pinpoint delivery delivered over lush, sample-driven boom-bap, the album is a triumphant success musically, lyrically and thematically.
67. UGK – Ridin' Dirty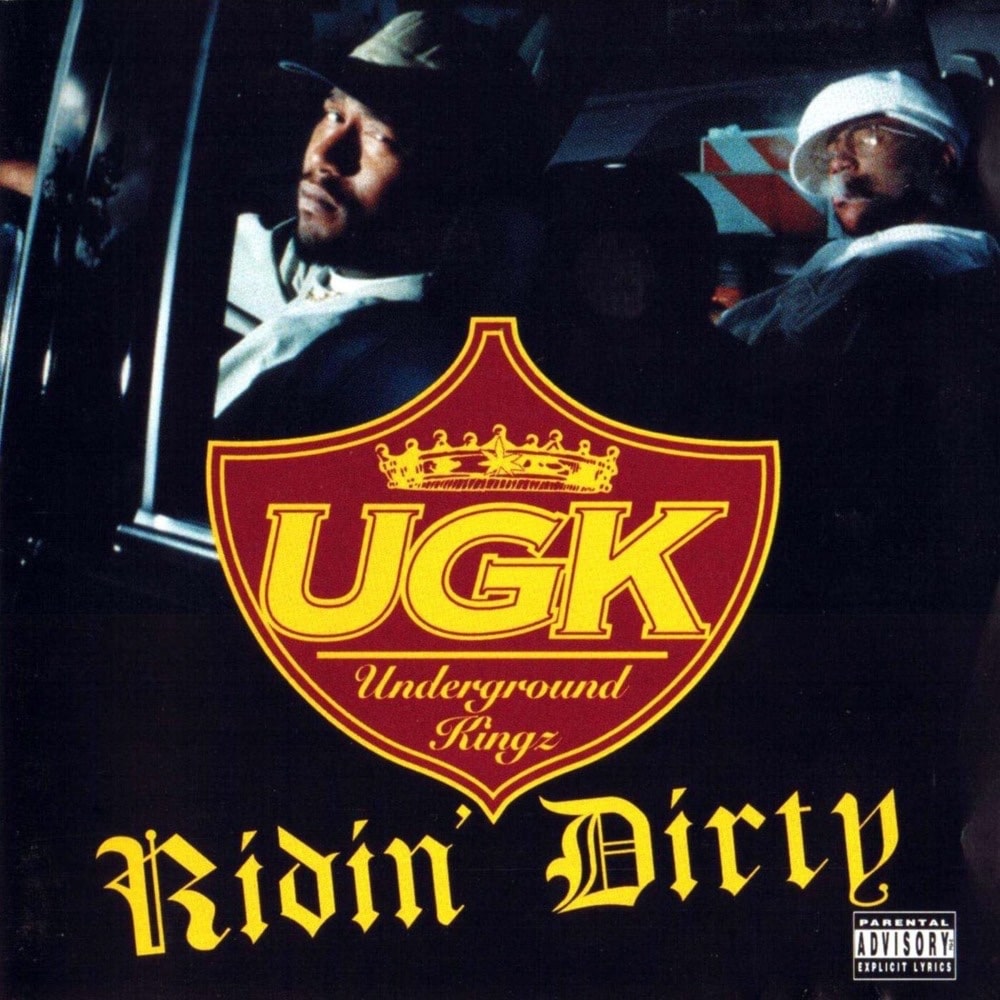 Released: July 30, 1996
Label: Jive
This is like the Southern hip hop Bible. The stripped back production and lyrical focus on the thug lifestyle became the foundations of trap music, and the Southern twang to Bun B and Pimp C's voices proved that an unapologetically Southern sound could still be a massive success. Ridin' Dirty was UGK's first album under a major label, blowing up across America and showing the country that the South was more than just OutKast.
66. Redman – Muddy Waters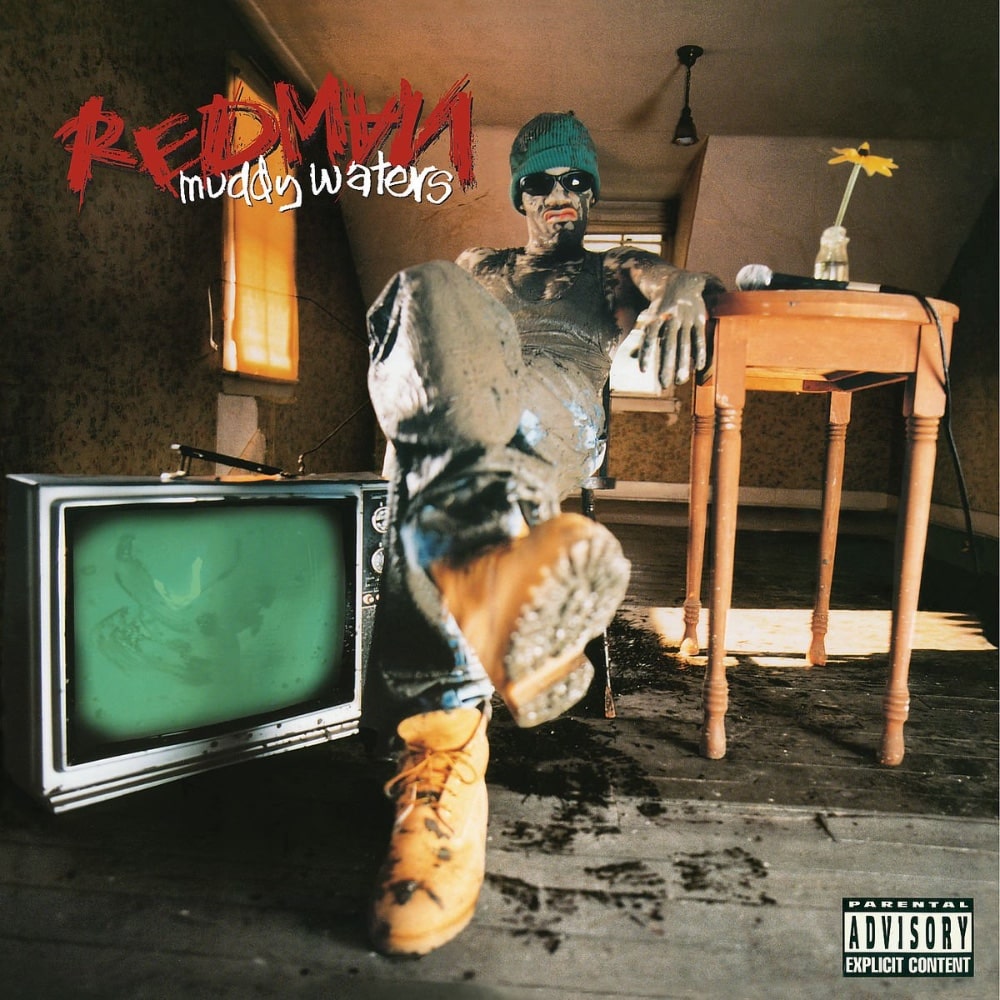 Released: December 10, 1996
Label: Def Jam
After the manic episode that was Dare Iz a Darkside, Redman stayed away from drugs and got healthy, so when he finally returned to the studio, he was more focussed than ever. The change in lifestyle shows in the music, because Muddy Waters has that same Redman madness but sprinkled with mature verses and deeper themes. Dare Iz a Darkside was the drugs talking, but Muddy Waters is all Redman, and the result is his magnum opus.
65. Deltron 3030 – Deltron 3030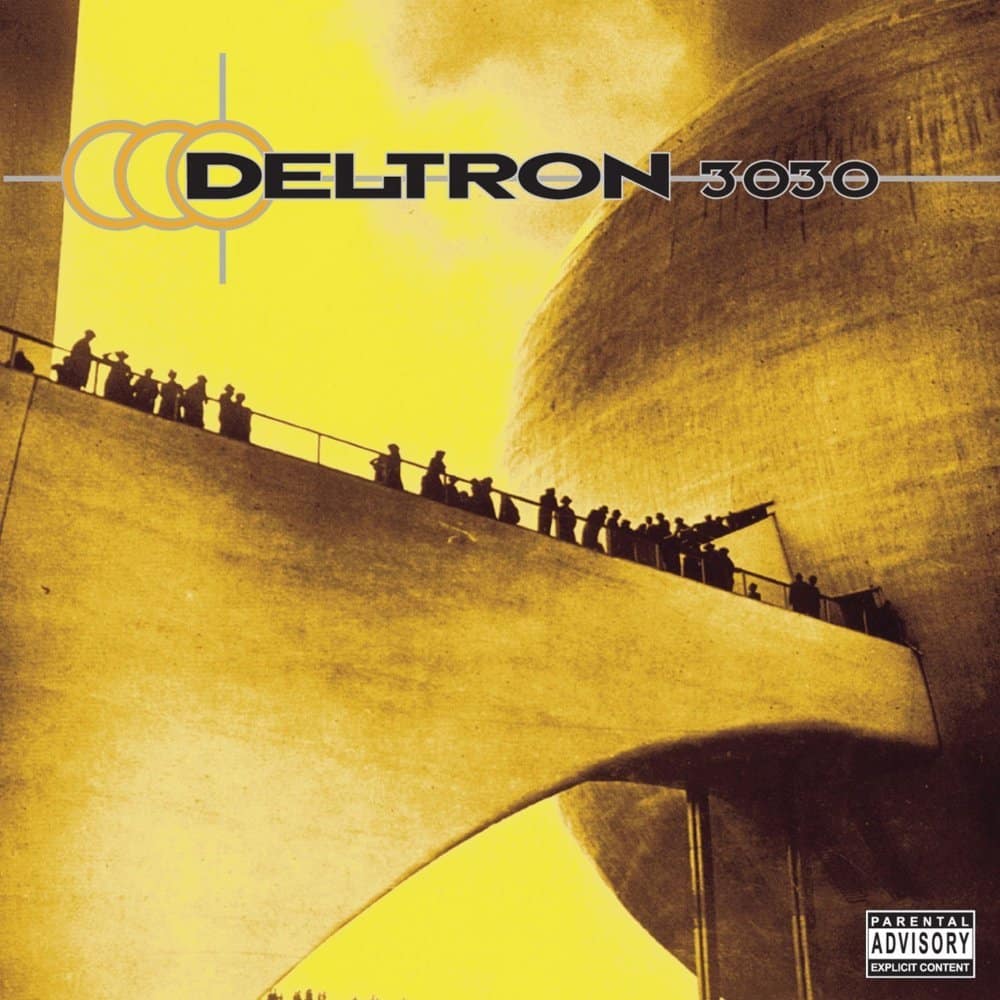 Released: May 23, 2000
Label: 75 Ark
This isn't your average rap album to put on in the background. Deltron 3030 is hip hop at its most immersive, creative, and detailed, and deserves your utmost attention. It takes the listener along the journey of mech soldier Deltron Zero as he tries to escape a futuristic dystopia, all over a range of epic sci-fi beats from Dan the Automator. For its ambitious concept and one-of-a-kind sound, it's up there with the very best.
64. Run–D.M.C. – Run–D.M.C.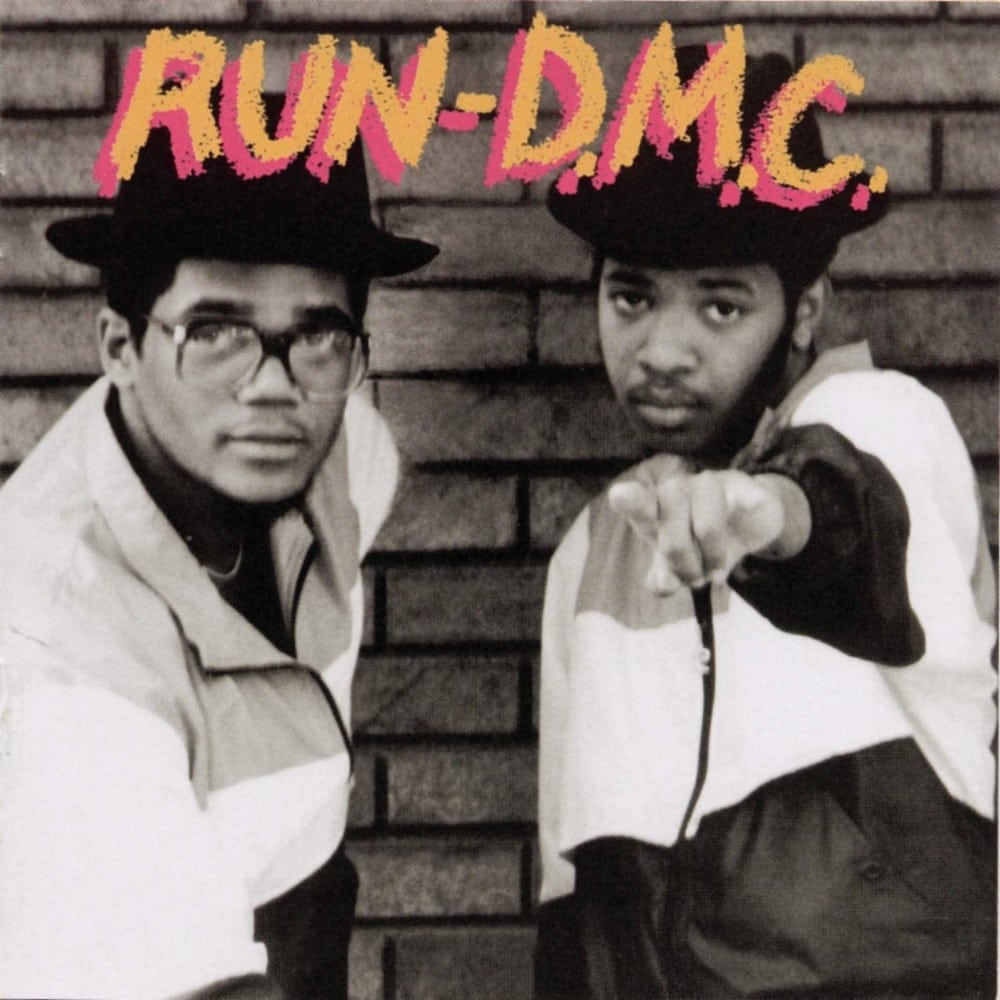 Released: March 27, 1984
Label: Profile, Arista
With no exaggeration, Run–D.M.C. may be the most important hip hop album ever made. Rap music in the late '70s and early '80s closely resembled disco, with funky grooves and light-hearted lyrics which didn't add up to much substance. But with Run–D.M.C., the whole game changed. The group's explosive rock-rap production and social commentary evolved hip hop to the next level with hard-hitting bangers and lyrics with meaning. This record is when hip hop became hip hop.
63. Cannibal Ox – The Cold Vein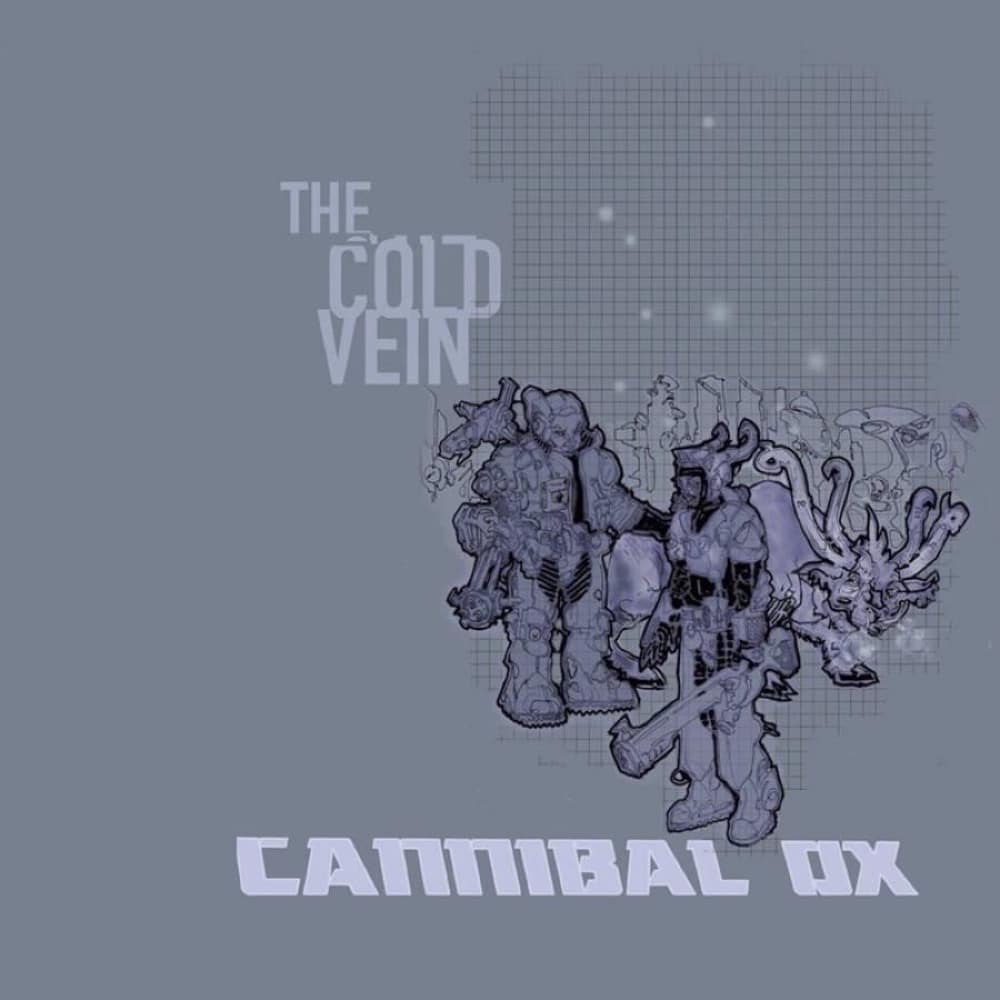 Released: May 15, 2001
Label: Definitive Jux
Cannibal Ox offer the listener a tour through the dark underbelly of New York, pointing out all its issues over a dark soundscape of haunting samples from El-P. The level of wordplay and metaphor on The Cold Vein is mind boggling, with Vast Aire and Vordul Mega possibly being the most underrated lyricists of all time. The Cold Vein set a new standard for abstract hip hop, and its impact still lives on in the modern underground.
62. Missy Elliott – Miss E… So Addictive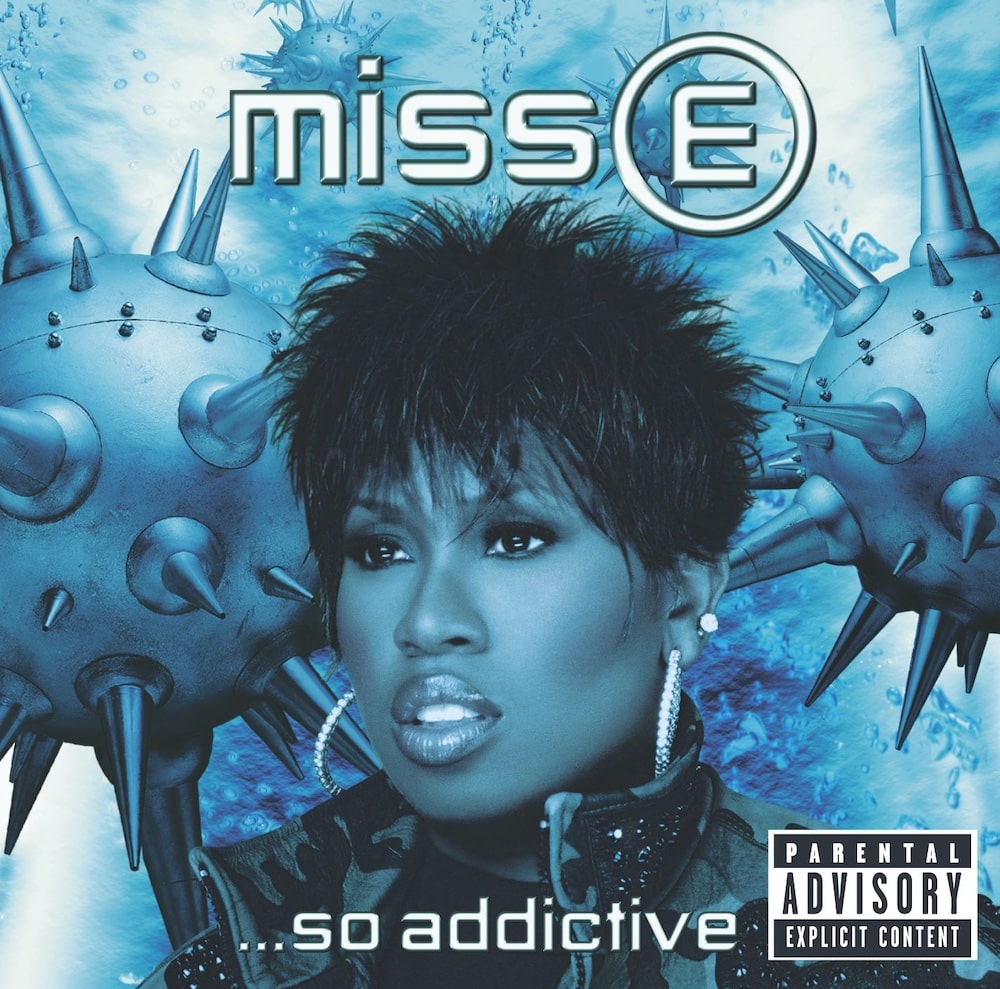 Released: May 15, 2001
Label: The Goldmind, Elektra
"Addictive" is just the word to describe this album, because the glamorous, confident style Missy Elliott mastered on this project begs you to run it back again and again. The somewhat avant-garde, futuristic production was like catching lightning in a bottle, creating a sound that music fanatics could enjoy, and casual partygoers could easily dance to. So Addictive was vital for Missy Elliott's career, becoming her most beloved project and bringing a new wave of creativity to the mainstream.
61. Boogie Down Productions – Criminal Minded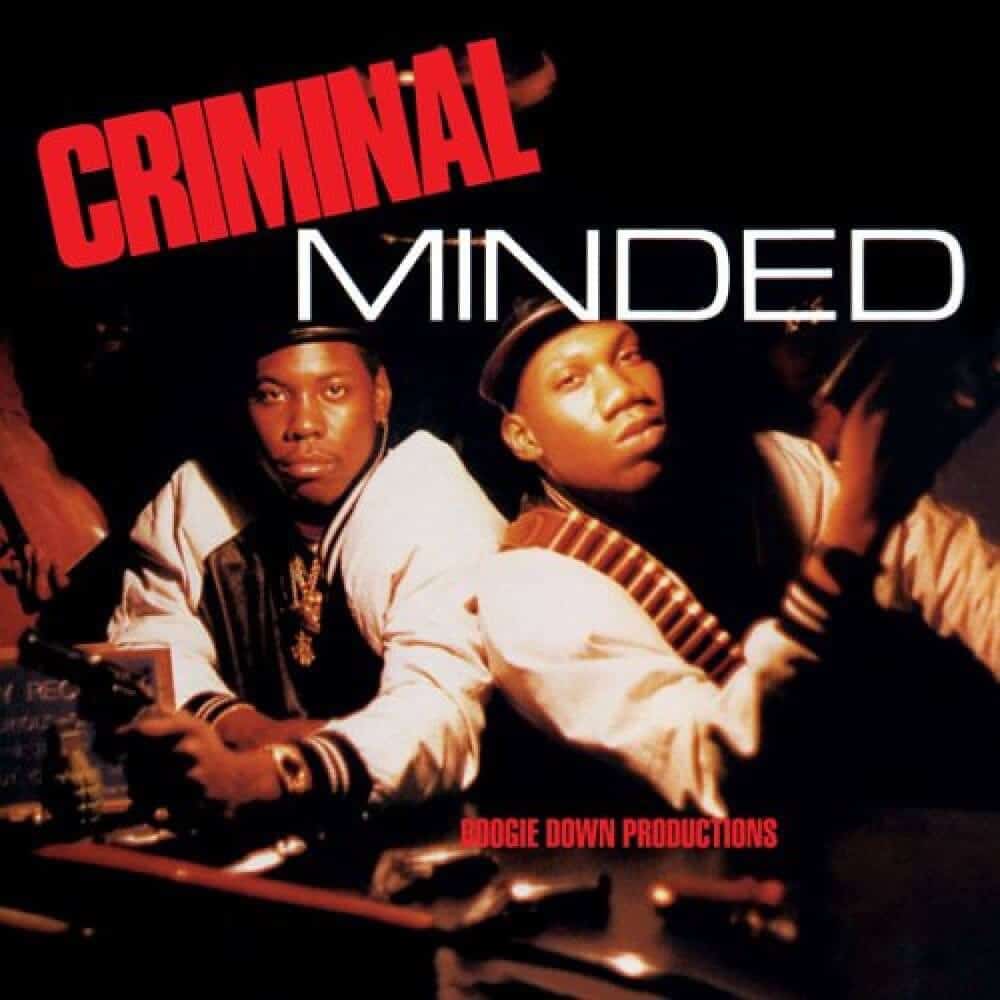 Released: March 3, 1987
Label: B-Boy
Take a look at the cover of Criminal Minded and you'll understand just what makes this album vital to the culture. KRS-One and Scott La Rock are seated, surrounded by guns, ammo, and grenades. KRS said it himself – they're not drug dealers, they're revolutionaries. With Criminal Minded, Boogie Down Productions revolutionised the bombastic and violent sound of gangsta rap, causing a ripple effect of influence with artists from Wu-Tang Clan to Biggie Smalls being influenced by their raw style.
60. Danny Brown – Atrocity Exhibition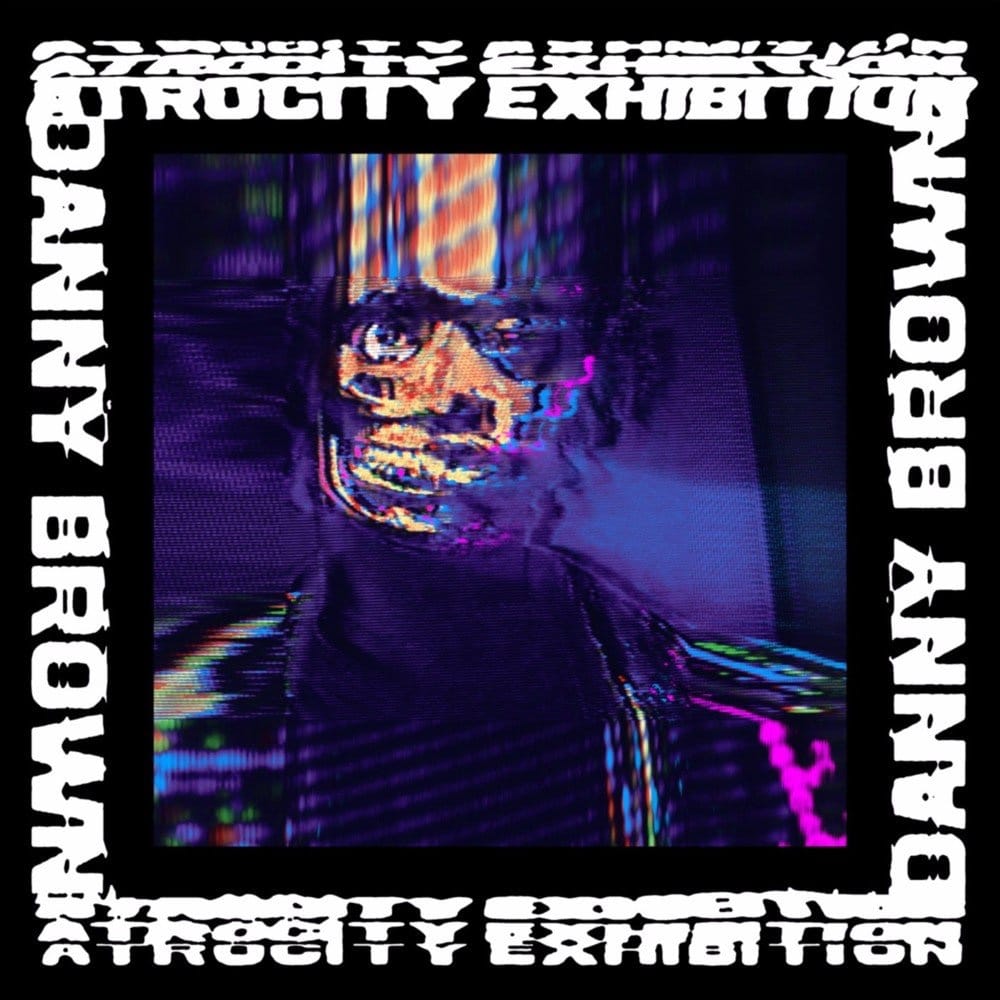 Released: September 27, 2016
Label: Fool's Gold, Warp
This is the soundtrack to Danny's downward spiral, when his drug addiction was at its worst, but his music was at its most powerful. It almost feels wrong to call this his best, considering all the pain he was going through, but there's no denying the mastery of Atrocity Exhibition. The numerous samples used have left Danny in debt to this day, but the cost was worth it, because there's no better depiction of addiction in rap than Atrocity Exhibition.
59. The Pharcyde – Bizarre Ride II the Pharcyde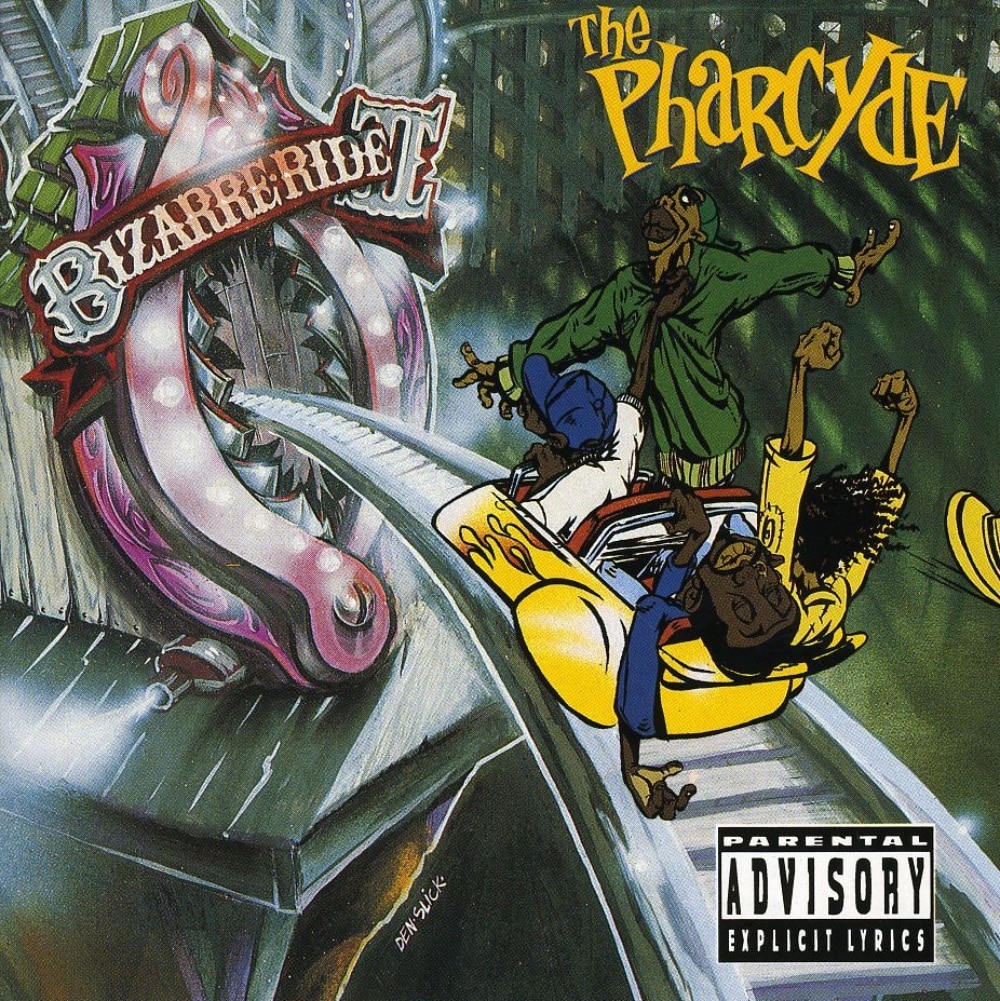 Released: November 24, 1992
Label: Delicious Vinyl, EastWest
On their debut, the Pharcyde do exactly as the title suggests, pulling the listener on a wild ride through a world of colourful jazz samples and cartoonishly animated rapping. It's an unpredictable rollercoaster winding through so many different sounds, but at its core, it's one of the best jazz rap albums ever made, and a refreshing take on West Coast hip hop. The Pharcyde helped diversify the West Coast's sound, which was crucial for the West's evolution.
58. Kanye West – The College Dropout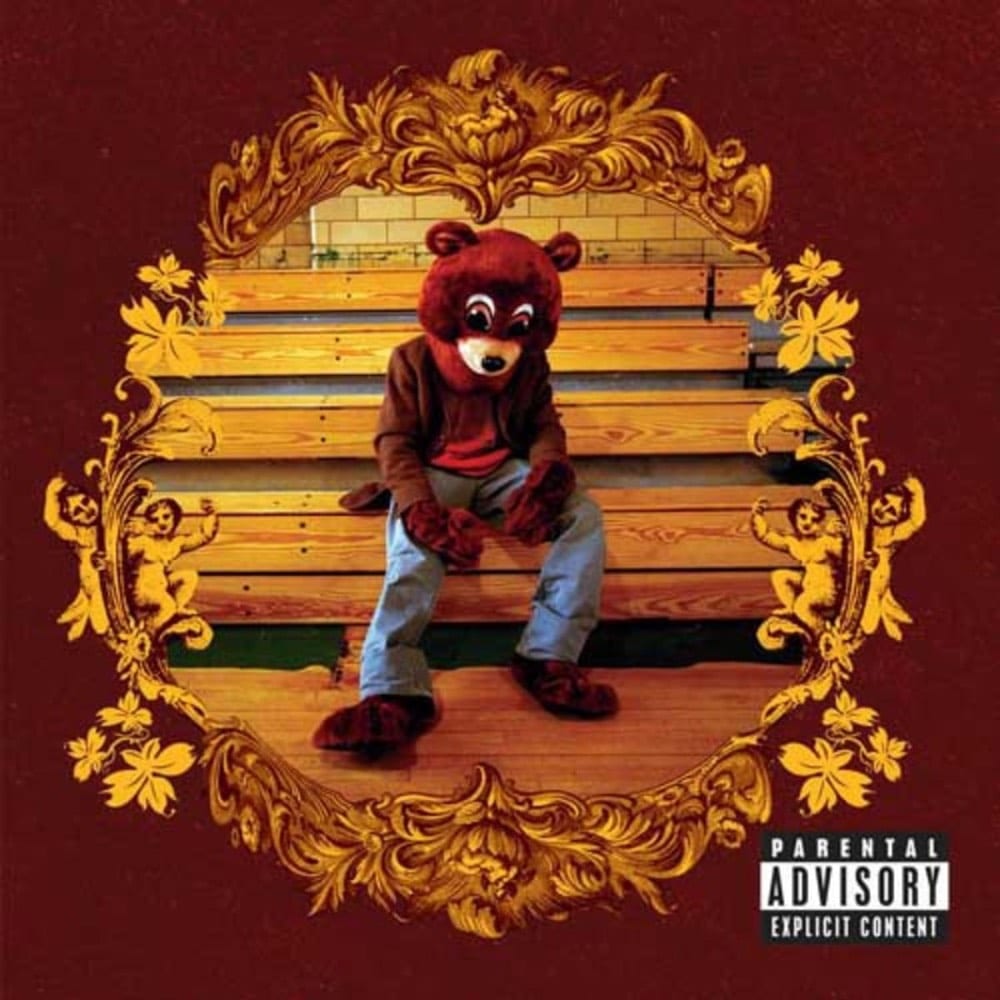 Released: February 10, 2004
Label: Def Jam, Roc-A-Fella
Kanye West may be a multimillionaire industry titan today, but back in 2004, he was a rookie MC played down as a producer who should keep away from the mic. The College Dropout is his underdog story, using the album to prove his doubters wrong and show the world his elite ability as a producer and a rapper. From its smooth chipmunk-soul beats to Kanye's charisma, it's hard to find something not to love.
57. Lupe Fiasco – The Cool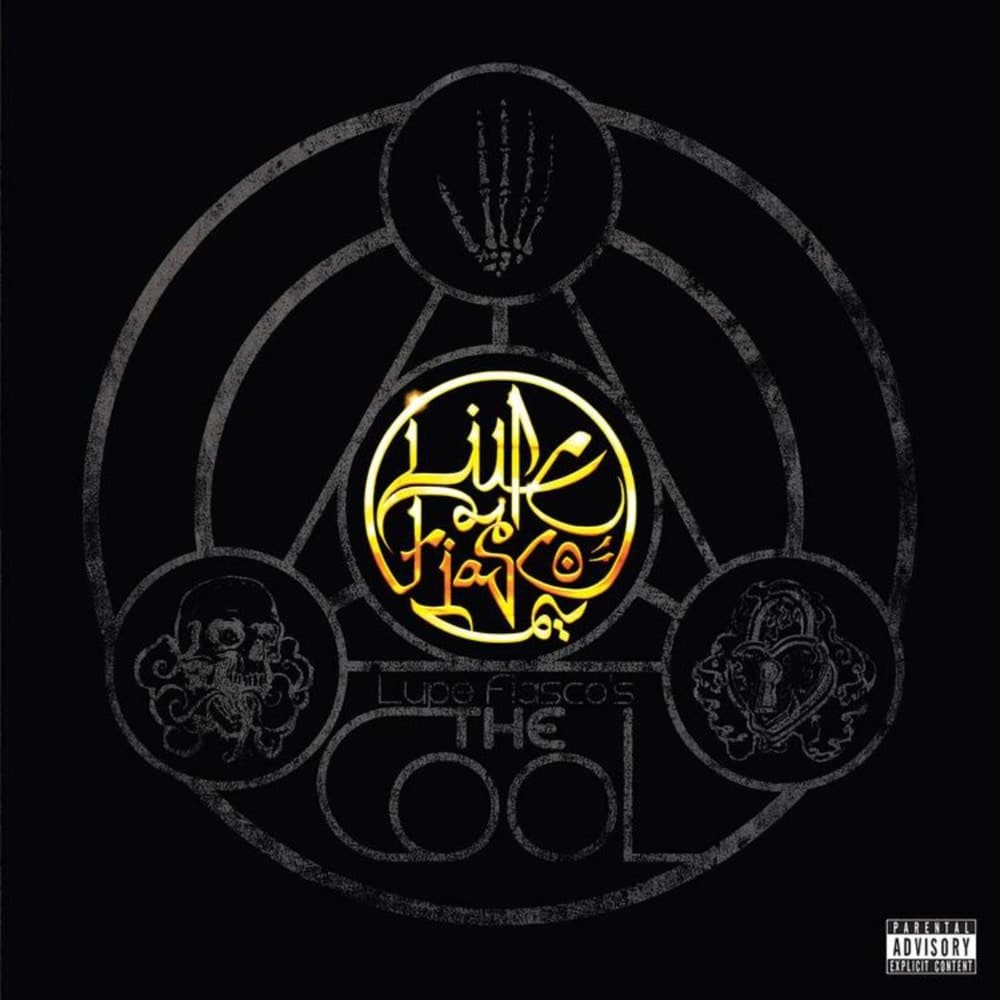 Released: December 18, 2007
Label: 1st & 15th, Atlantic
Every Lupe album is like a lyrical milestone for hip hop, but The Cool just might be his most impressive. The whole thing plays out like a novel, with so much detail and heart going into the narrative which follows the life of a character called Michael Young History. From its complex metaphors to Lupe's mind-blowing rhyme skill, the lyricism on The Cool is simply unmatched, showing the new generation what a perfect concept album looks like.
56. Geto Boys – We Can't Be Stopped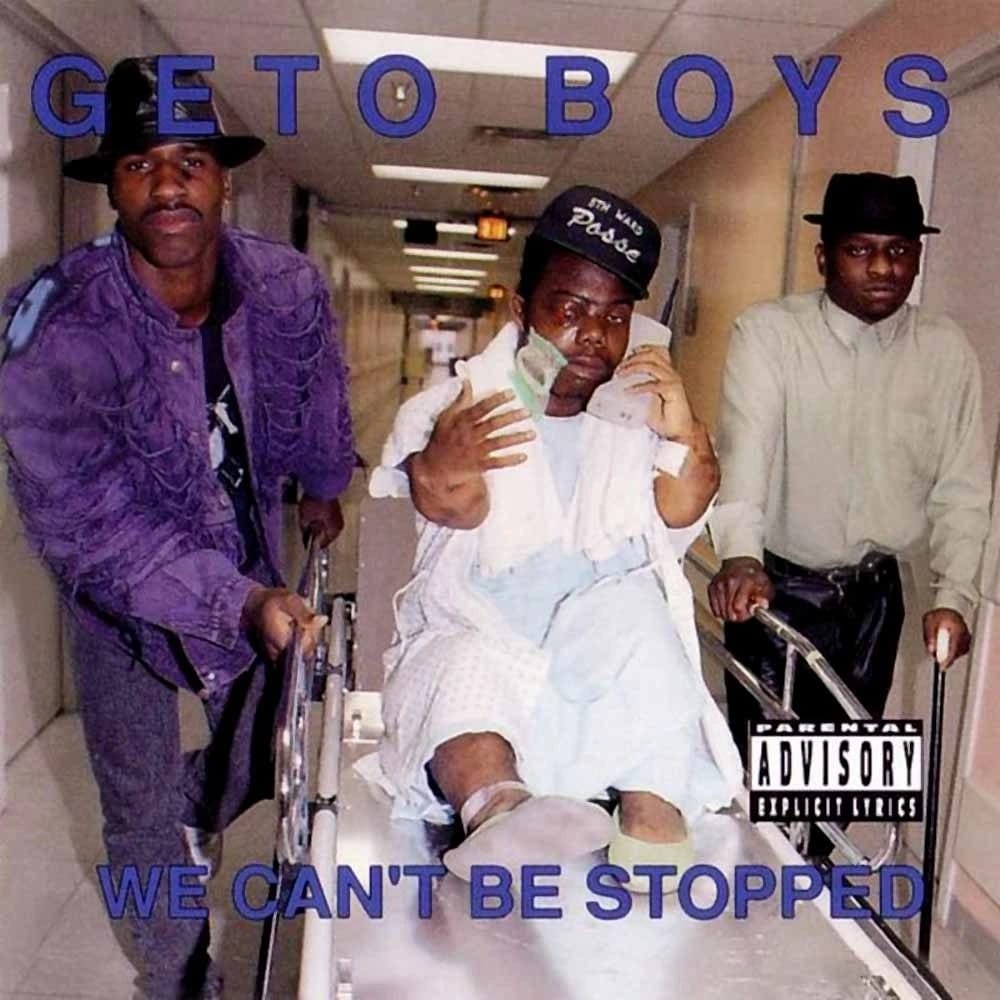 Released: July 9, 1991
Label: Rap-A-Lot Records
We Can't Be Stopped is a bloodbath of violent themes and hardcore lyrics, with each MC murdering their respective tracks to create an unapologetically brutal album. Geto Boys weren't the first to create gangsta rap or spit gruesome bars, but the extremity of their content put a hardcore spin on rap, paving the way for horrorcore in the South. From its influence, to the huge success of its singles, We Can't Be Stopped certified Geto Boys as Southern legends.
55. Slick Rick – The Great Adventures of Slick Rick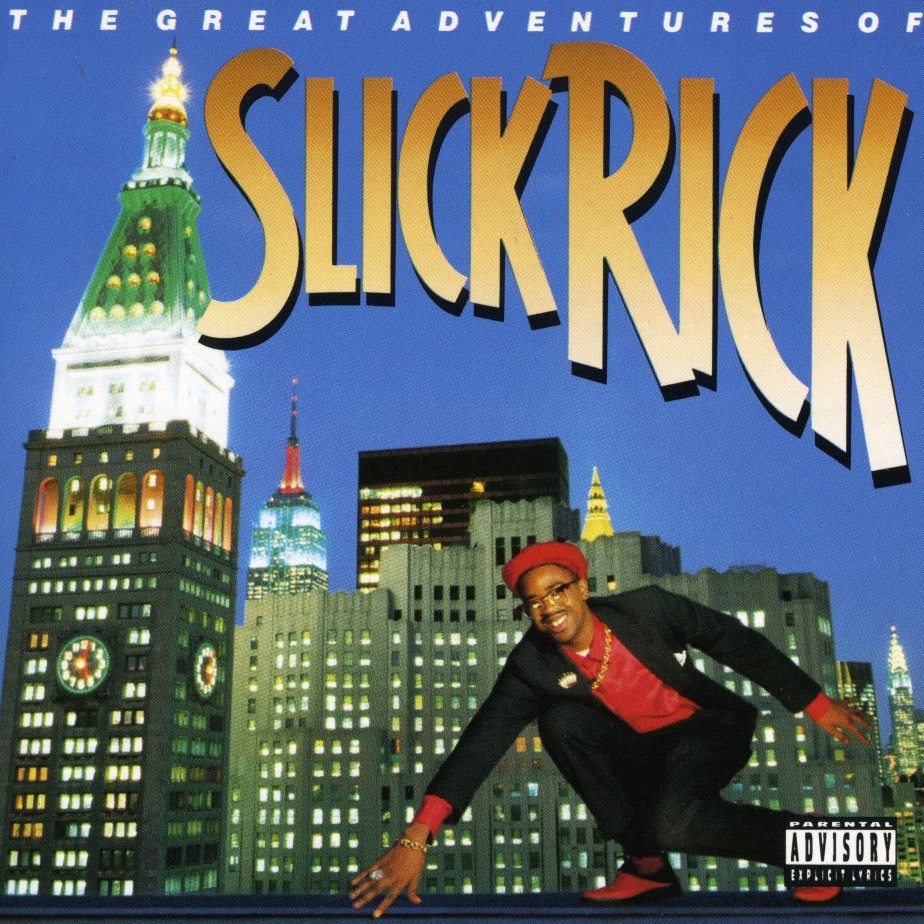 Released: November 1, 1988
Label: Def Jam, Columbia
Slick Rick was truly a one-of-a-kind MC. There wasn't anyone like him before he came out, and there hasn't been anyone after. A London-born, New York-raised rapper who had an extraordinary talent of weaving stories through his songs, MC Ricky D was a superstar years before his debut off the strength of the timeless "La Di Da Di."
But it was with his debut album, The Great Adventures of Slick Rick, released a few years later that the Bronx MC cemented his position as one of the most captivating storytellers of his time. Over sparse yet memorable production from The Bomb Squad and Jam Master Jay, Slick Rick rapped compelling tales that were funny, vulgar, and educating all at once. Classics like "Children's Story," "Teenage Love" and "Hey Young World" will never ever leave the hip hop conscious, because Slick Rick the Ruler is forever.
54. Beastie Boys – Licensed to Ill
Released: November 15, 1986
Label: Def Jam, Columbia
Hip hop would never be the same after 1986, because Licensed to Ill changed the game so much that a '70s rap fan would think it was a totally different genre. This record is an explosion of drums and guitar, scrapping the disco influence in favour of rock. That's not even mentioning the album's success – License to Ill became the first rap album ever to chart at number one, bringing hip hop to new heights.
53. N.W.A – Straight Outta Compton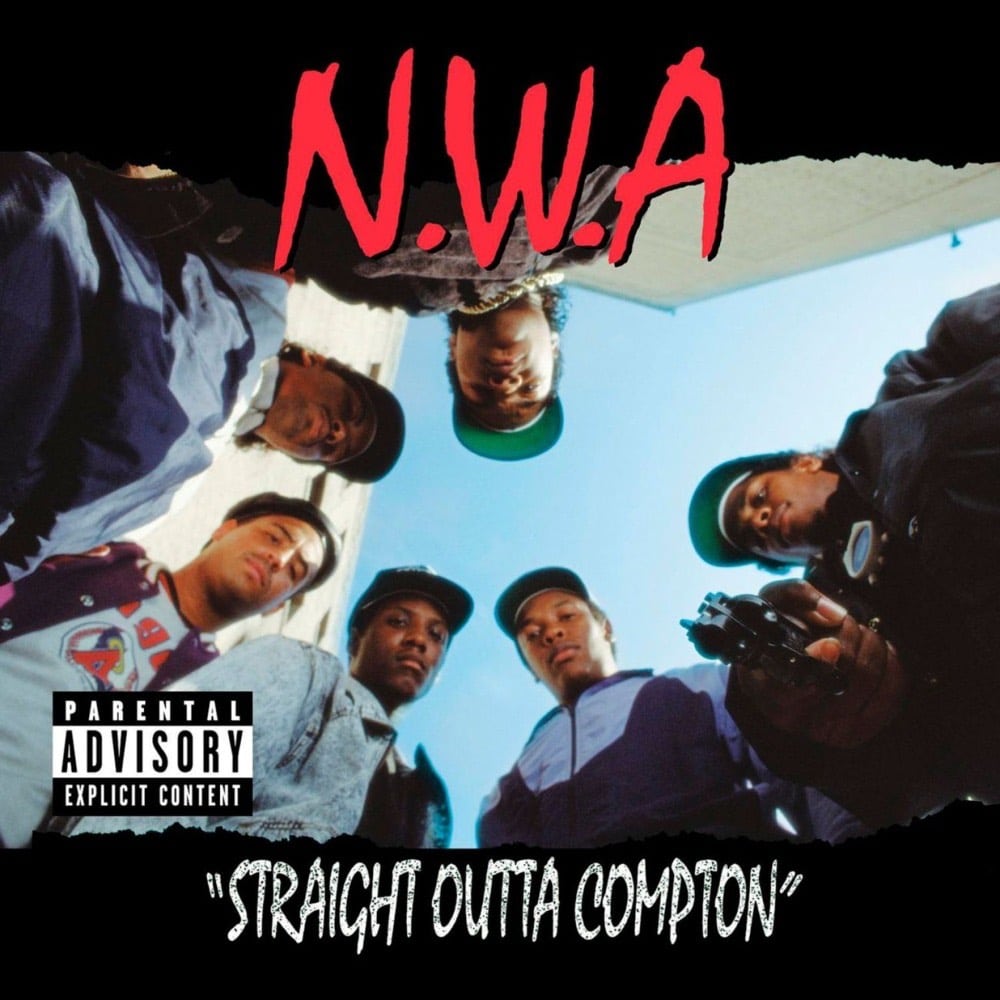 Released: August 8, 1988
Label: Ruthless, Priority
Take every hip hop stereotype you can think of – from objectifying women to glorifying crime – and you can probably link it back to Straight Outta Compton. Unlike groups who walked on eggshells trying to avoid controversy, N.W.A. didn't care, spitting ruthless bars about life in the streets and their hatred for authority. This record is historic, kickstarting the careers of so many West Coast legends and proving to others that music doesn't have to be "clean" to blow up.
52. Eric B. & Rakim – Follow the Leader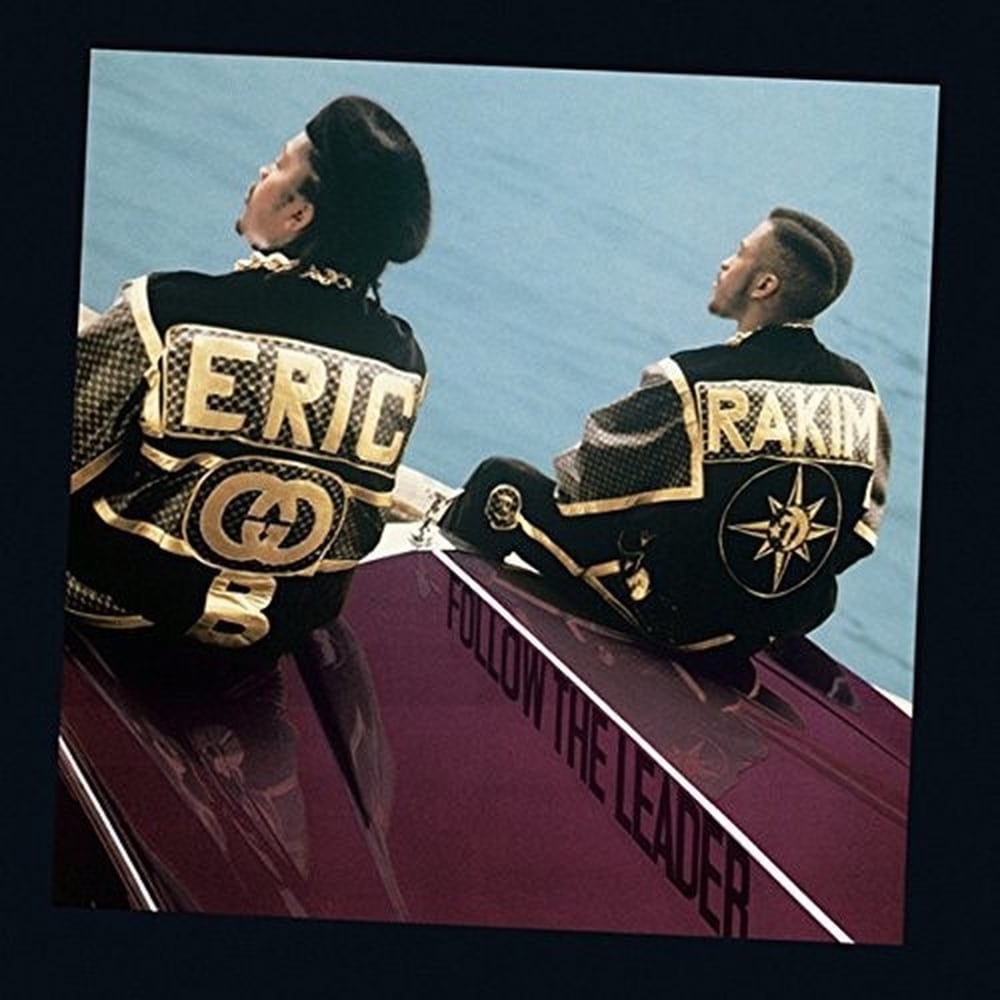 Released: July 25, 1988
Label: Uni, MCA
In the '80s, the undisputed master of lyricism was Rakim, and Follow the Leader should make it obvious why he held that title. This project is a lyrical upgrade from Paid In Full, but with the confidence Rakim exudes, it seems like he doesn't even have to try to sound so good. Over a set of stripped back and groovy Eric B. beats, Rakim showcases how great lyricism can turn a good album into a brilliant one.
51. MF DOOM – Operation: Doomsday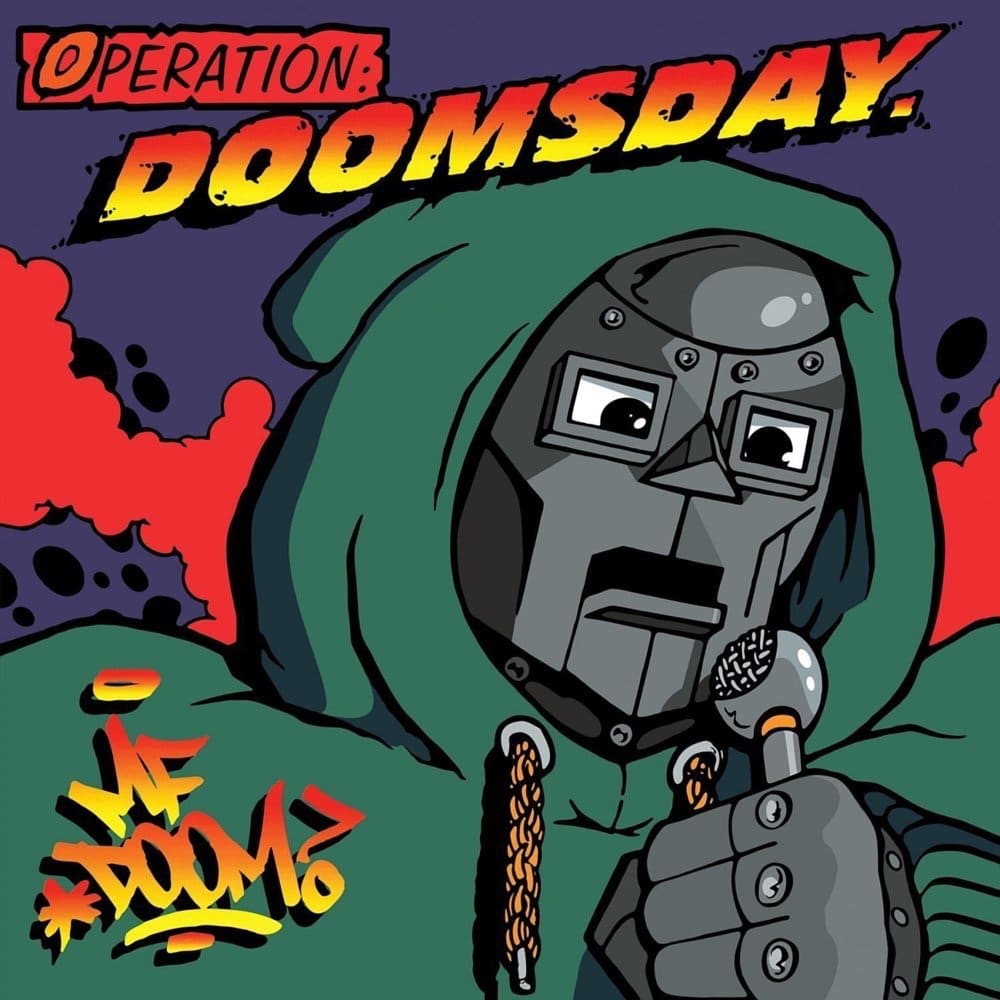 Released: October 19, 1999
Label: Fondle 'Em
When the supervillain made his debut, he threatened hip hop with an arsenal of powerful weapons from his unrivalled rhyme skill to his effortless flow. Operation: Doomsday is such an important album for DOOM, more creatively focussed than ever, and marking his comeback to music years after his brother's untimely death. DOOM entered the scene with a masterpiece of slick beats and slicker bars, invading the underground which he would rule over for years to come.