I think we've all had enough of reading lists about the 50 best rappers of all time. The peak-moment for this category when a couple years ago, The Brew Podcast posted up a list that had Joe Budden at the number three spot, behind Nas and Jay-Z. It's all been downhill from there.
So we're going to do things a little differently here. We're going to list our top 50 rappers (surprise, surprise), but we're going to try and talk about them through the lens of their best song. We're trying to do something different here, and by picking their best song, we're also looking to talk about the record that best represents that rapper.
Before we get into the list, let's talk about the old school hip hop legends, the ones who pioneered the game and made it possible for rappers today to be doing what they're doing. In our opinion, it's almost impossible to include them on the list because you could make a strong argument for them shutting everyone else out of the top rankings. So, we're going to acknowledge the originators of rap as the godfathers and say they're automatically included at the very top.
That goes for OGs like Melle Mel, Kool Moe Dee, Grandmaster Caz, T La Rock, DJ Hollywood, Lovebug Starski, Busy Bee Starski, Kurtis Blow, and Afrika Bambaataa & the Soulsonic Force.
Same goes for the younger generation. Over the past decade, we've seen some of hip hop's greatest talents emerge and dominate the industry. It was hard finding a spot for most of them on this list, so we've created a separate one for the best rappers of the 2010s.
So let's get into it, from Jay-Z to Nas, Eminem to Andre 3000, MF Doom to Kanye West, Kendrick Lamar to Lil Wayne, we rank the 50 greatest rappers of all time.
50. Q-Tip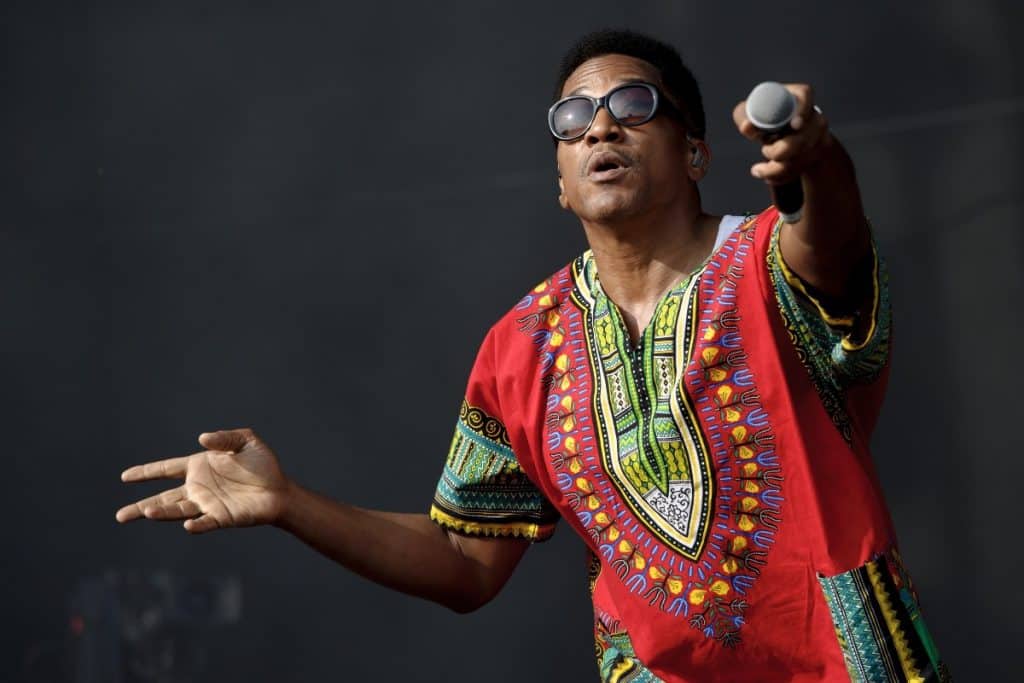 Best song: "Electric Relaxation"
Producer: A Tribe Called Quest
Album: Midnight Marauders
Released: July 1993
Honourable mentions: "Bonita Applebum", "Can I Kick It?", "Scenario", "Excursions", "Steve Biko (Stir It Up)", "Award Tour"
It almost feels blasphemous to have the lead rapper of one of the greatest hip hop groups of all time this low on the list. But hey, rap music is competitive, what can I say? "Electric Relaxation" is Tip at his best – conversational and down-to-earth with a bouncy flow. It's everything that made us fall in love with Tribe's music in the first place.
49. Cam'ron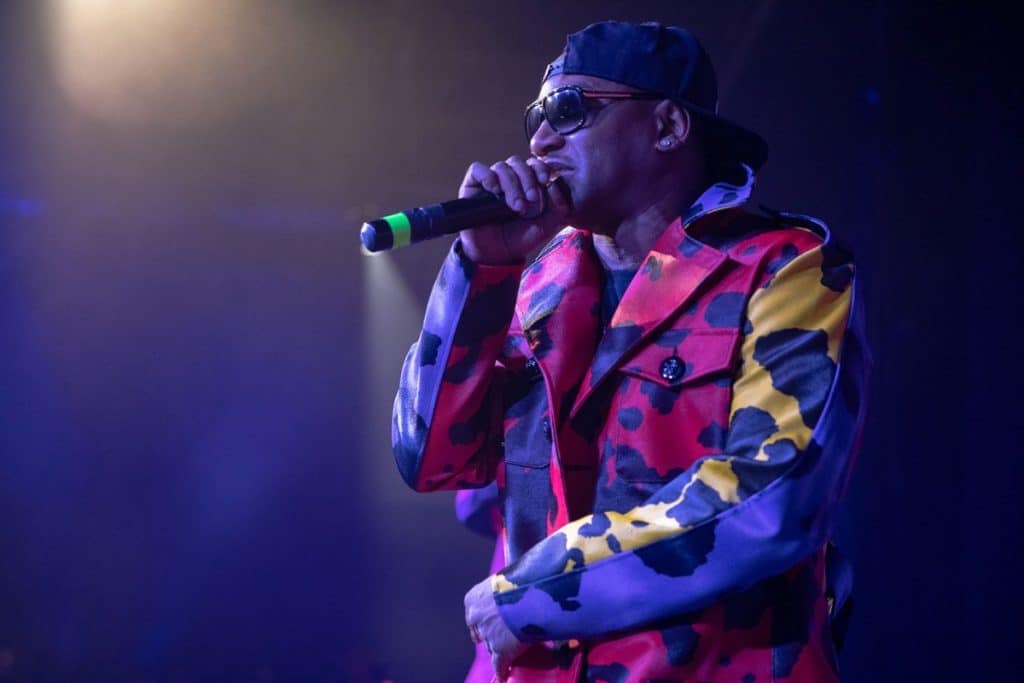 Best song: "I Really Mean It"
Producer: Just Blaze
Album: Diplomatic Immunity
Released: March 25, 2003
Honourable mentions: "Dipset Anthem", "I'm Ready", "Oh Boy", "Down and Out"
While Cam's off-stage persona can sometimes overshadow his music, make no mistake that he's one of the most slept lyricists in the game. His ability to stack internal rhymes on top of each other is up there with Kool G Rap, and "I Really Mean" just exemplifies that with a powerful Just Blaze beat. This is peak-Dipset.
48. Tech N9ne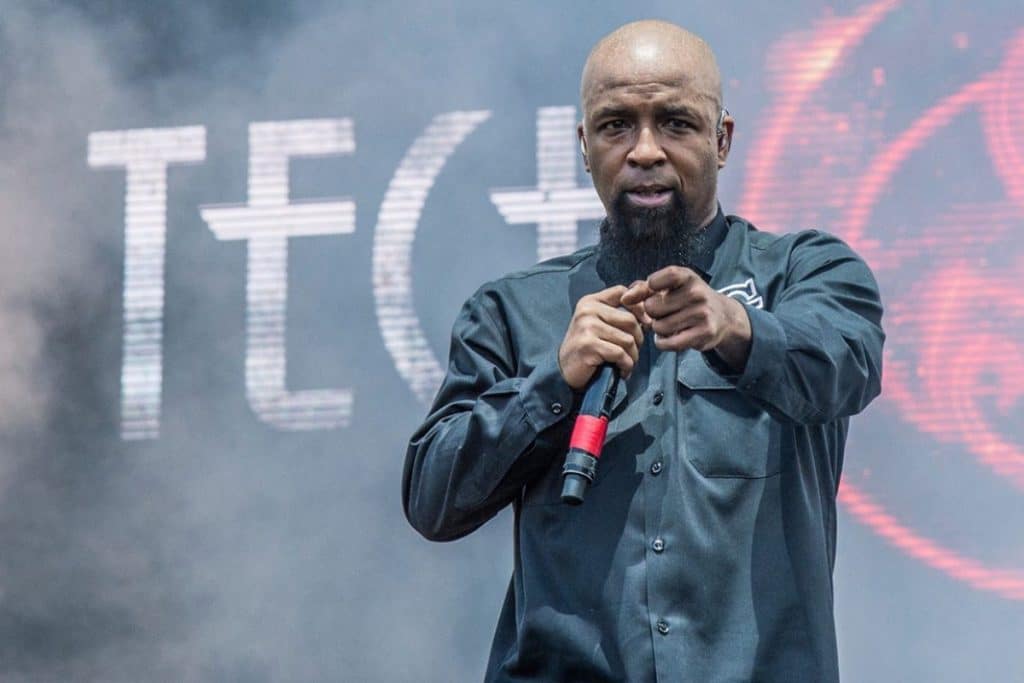 Best song: "Fragile"
Producer: ¡Mayday!, Daniel "Keys" Perez, Ralfy "FAFA" Valencia
Album: Something Else
Released: July 17, 2013
Honourable mentions: "I'm a Playa", "Worldwide Choppers", "Dysfunctional", "Am I a Psycho?"
Putting aside the fact that Tech N9ne is the most successful independent hip hop artist of all time, he's also a pure lyricist, the definition of a rapper's rapper. On "Fragile" we get to listen to an absolute perfectionist, a master of his craft going toe-to-toe with the best rapper alive and staying the pace.
47. 50 Cent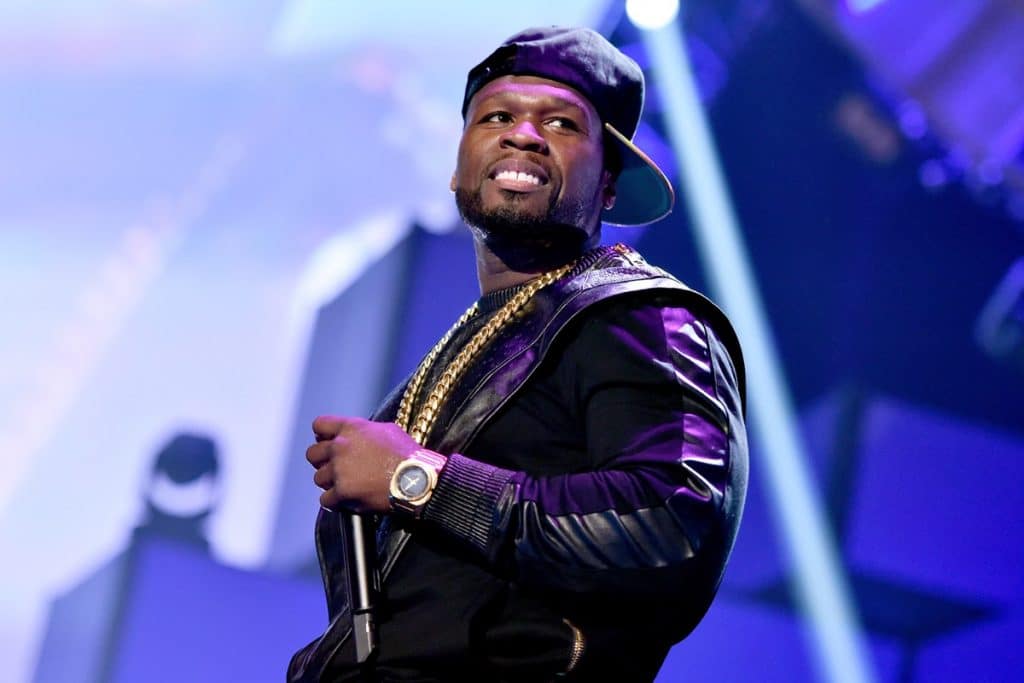 Best song: "Many Men (Wish Death)"
Producer: Eminem, Luis Resto
Album: Get Rich or Die Tryin'
Released: February 6, 2003
Honourable mentions: "U Not Like Me", "What Up Gangsta", "Patiently Waiting", "In da Club"
There hasn't been a higher peak for a rapper than 50 Cent in 2003 (actually, probably Eminem in 2002). For an artist who made it clear from the very beginning that he was all about his business, 50 has an undeniable level of artistry to his music.
One of the best songwriters ever in hip hop, everything 50 touched from 2002 to 2003 was gold, and "Many Men" is just one of many examples. For 50 to turn a traumatic event like his attempted murder into a catchy-yet-sombre piece of music just speaks to his craftsmanship. It's one of the most memorable hooks he's ever written, and the song's closing line is one of the greatest lines in rap history.
Hommo" shot me, three weeks later he got shot down
Now it's clear that I'm here for a real reason
'Cause he got hit like I got hit, but he ain't fuckin' breathin'
46. Pharoahe Monch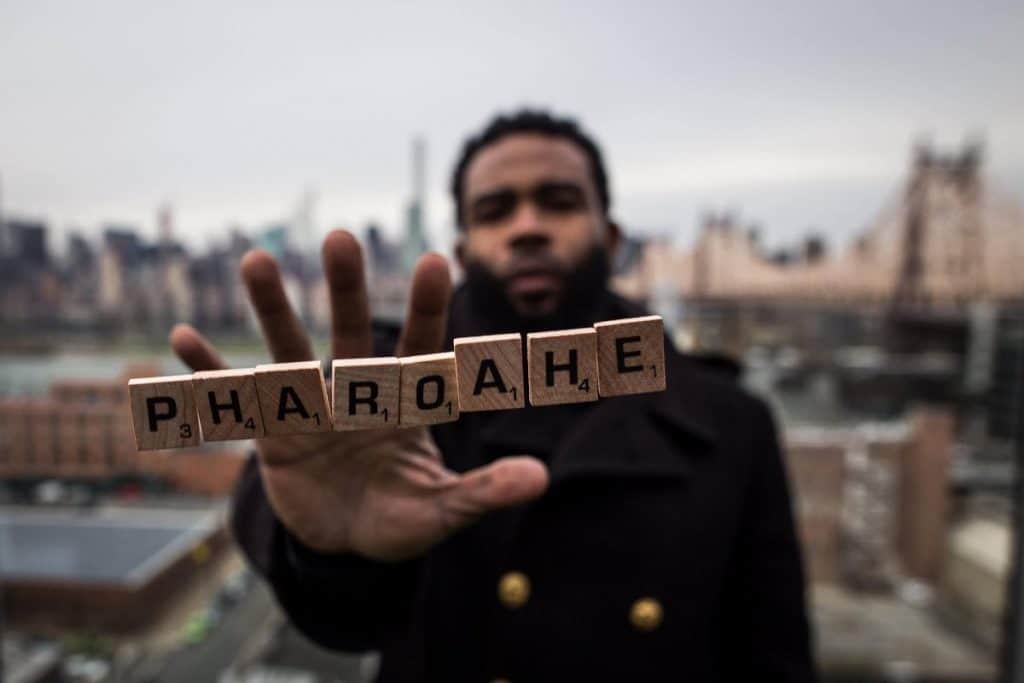 Best song: "Simon Says"
Producer: Lee Stone, Pharoahe Monch
Album: Internal Affairs
Released: August 31, 1999
Honourable mentions: "Stray Bullet", "The Truth", "When the Gun Draws"
I think the most articulate description of Pharoahe Monch's rap skills was when Kool Moe Dee described the rapper is his book as "an eloquent linguistics professor moonlighting as a rhyme serial killer terrorist, challenging the listener's IQ while daring him or her to keep up." Pharoahe manages to twist words to do things that very few other rappers could ever hope to achieve in their lifetime. With "Simon Says", he managed to fuse all that lyrical ability with a dope-ass banging beat and a catchy hook to create a classic hit record.
45. Snoop Dogg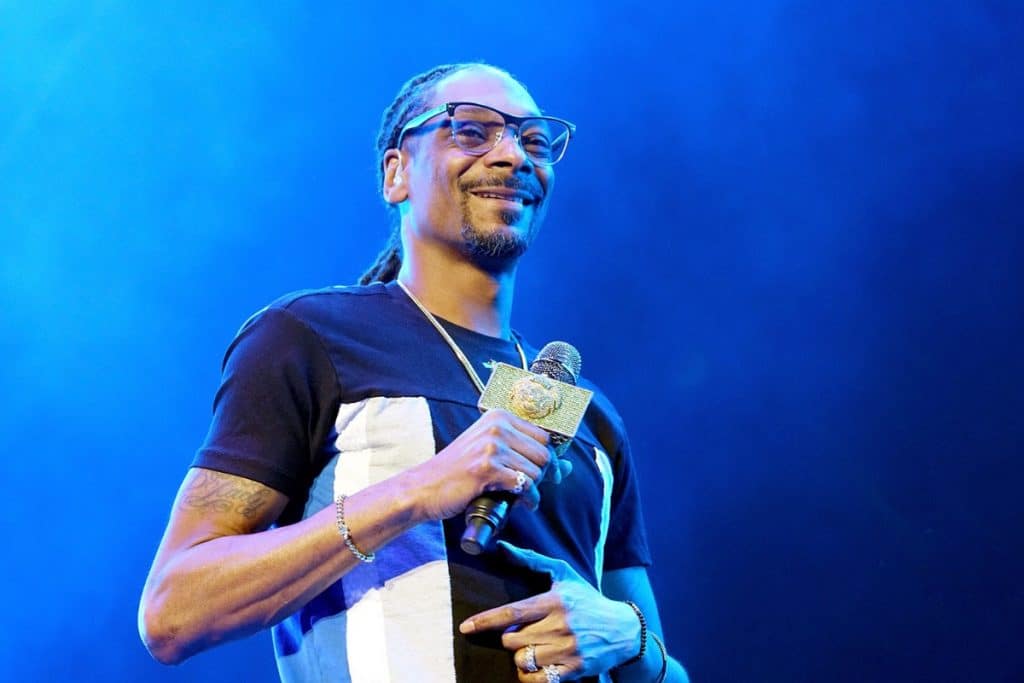 Best song: "Who Am I? (What's My Name?)"
Producer: Dr. Dre
Album: Doggystyle
Released: October 10, 1993
Honourable mentions: "Gin and Juice", "Murder Was the Case", "Ain't No Fun (If the Homies Can't Have None)", "Nuthin' but a 'G' Thang"
Rap fans have a notorious short-term memory. Before Pac and Big, before Em and 50, before Wayne and Drake, Snoop Dogg was the biggest and most popular rapper in the world. Even before his debut album dropped in 1993, he was one of the best rappers alive when he stole every single appearance he made on The Chronic released the year prior. Then when Doggystyle dropped (a few weeks after Enter the Wu-Tang and Midnight Marauders by the way), and Snoop moved over 800,000 units in one week, it was a wrap, the lanky kid from Long Beach was a certified superstar.
44. Lauryn Hill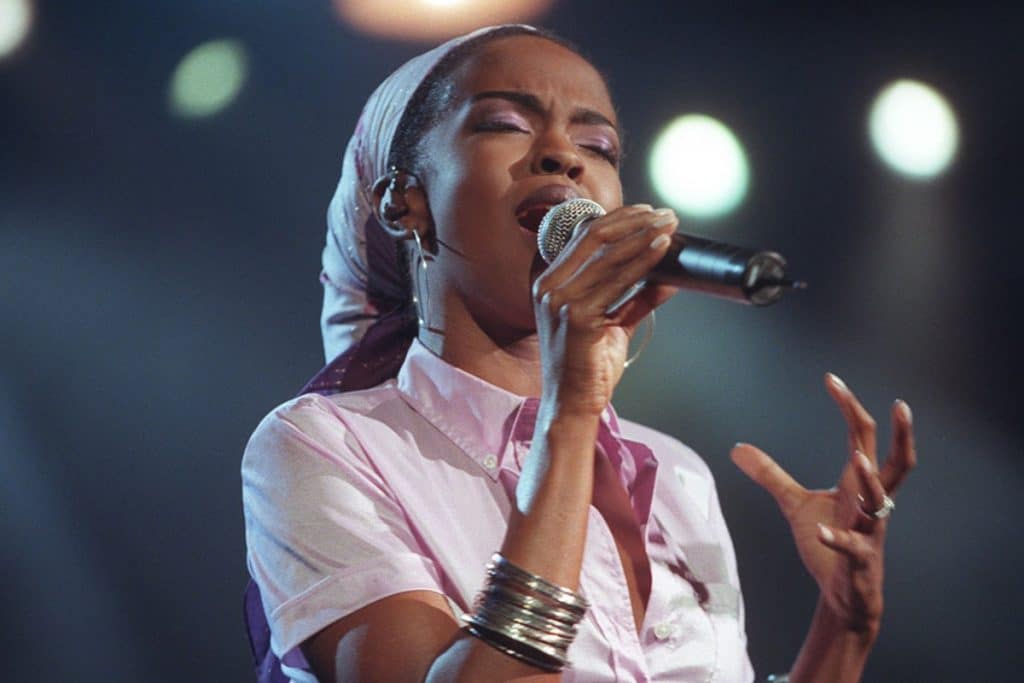 Best song: "Lost Ones"
Producer: Lauryn Hill
Album: The Miseducation of Lauryn Hill
Released: July 7, 1998
Honourable mentions: "How Many Mics", "Ready or Not", "Fu-Gee-La", "Doo Wop (That Thing)"
Lauryn Hill is on this list based off of two albums. Two albums and she cemented herself as one of the greatest rappers to ever do it. The only other rapper who's managed to do the same is The Notorious B.I.G. "Doo Wop" is an example of Lauryn's triple threat rap skills – an impeccable flow, thought-provoking content and a perfect hook to rope the listeners in.
43. Killer Mike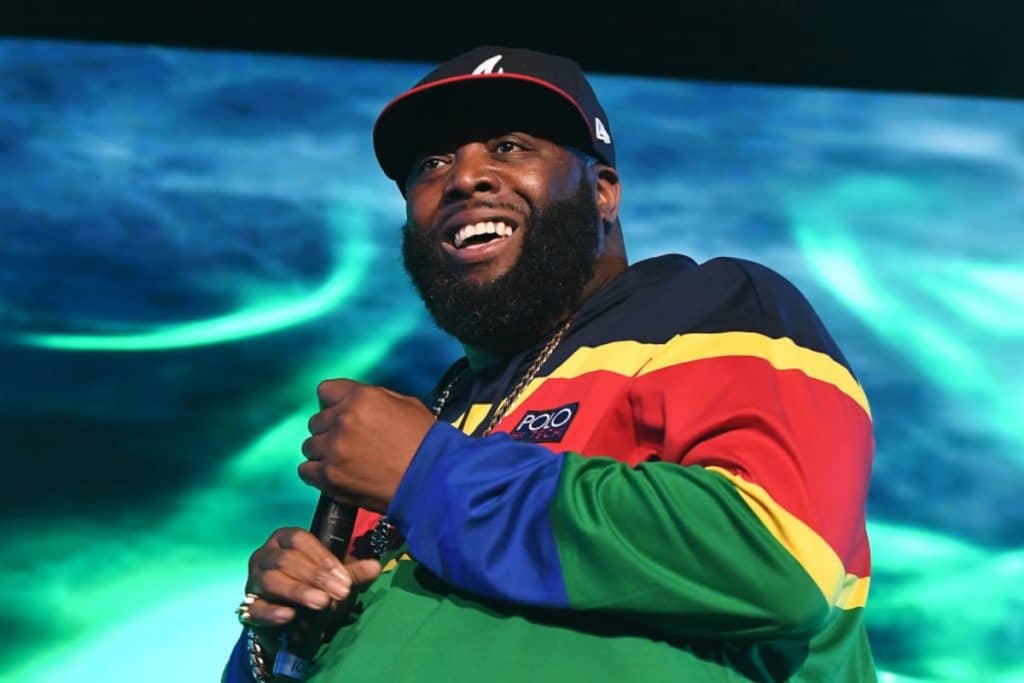 Best song: "Reagan"
Producer: El-P
Album: R.A.P. Music
Released: May 15, 2012
Honourable mentions: "Scared Straight", "That's Life", "Pressure", "Ric Flair"
Killer Mike had a great, if low-key recording career before Run the Jewels; he amassed a respectable catalogue and had worked with the likes of OutKast, Three 6 Mafia and T.I. But after linking up with El-P and lending his voice for the post-apocalyptic funk, his name shot up to a new level. 2012's R.A.P. Music is where the partnership began to blossom, and "Reagan" is the best song off the album; Killer Mike is angry but informative, fuming with rage but also with clarity in his words.
42. Freddie Gibbs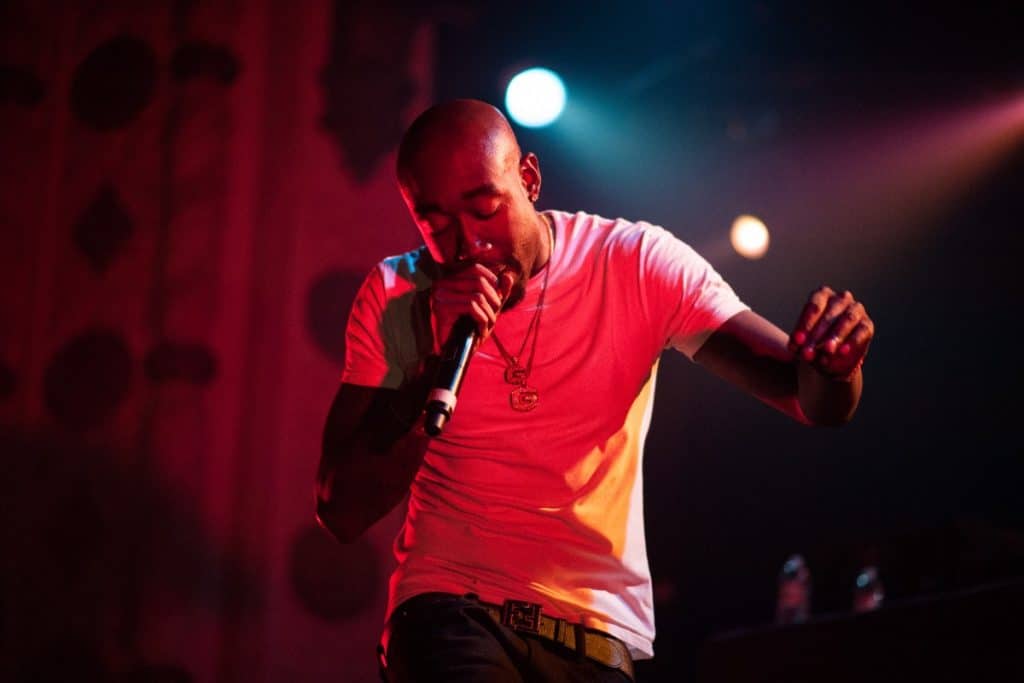 Best song: "1985"
Producer: The Alchemist
Album: Alfredo
Released: May 29, 2020
Honourable mentions: "Thuggin'", "Half Manne Half Cocaine", "Crime Pays", "Fake Names"
Five years ago, some people would have baulked at seeing Freddie Gibbs' name on this list. Even after dropping a stone-cold classic with Madlib, fans just weren't seeing Gibbs like that. But fast-forward to today, after dropping two albums of the year back-to-back, those very same people would be offended if Gibbs wasn't included here.
"1985" is a microcosm of the level of rapping that Gibbs is on now – there's simply no contender for the way he blends aggressive bars with flow switches. Over the past decade, he's been through several career phases – first as Jeezy's man; as an indie rap darling; and now, as the Best Rapper Alive.
41. Big L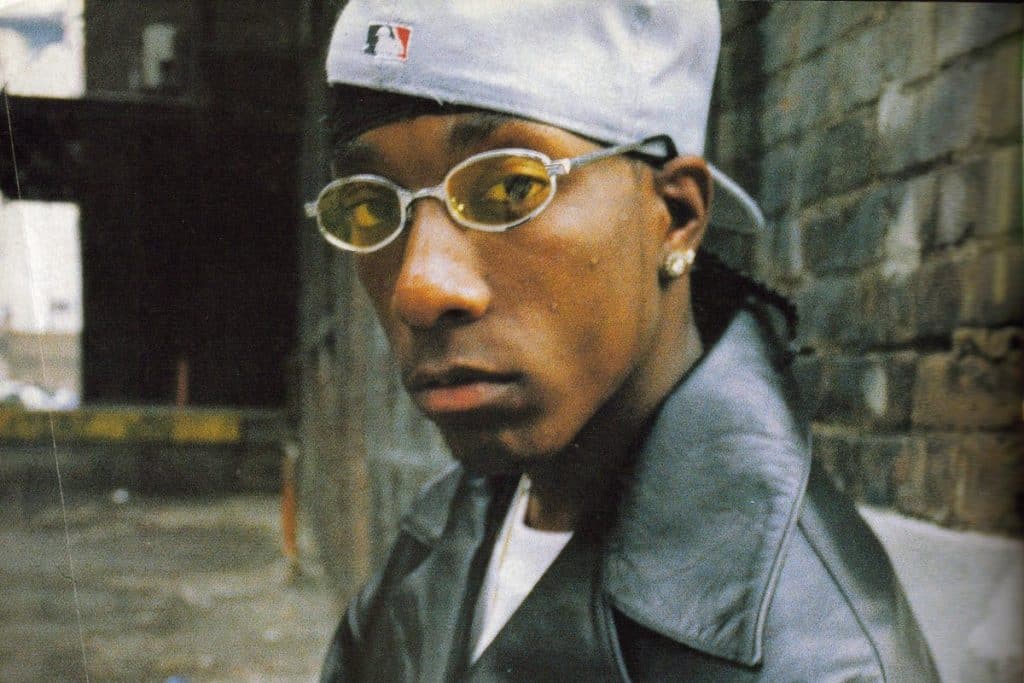 Best song: "Ebonics (Criminal Slang)"
Producer: Ron Browz
Album: The Big Picture
Released: October 18, 1998
Honourable mentions: '98 Freestyle", "Put It On", "M.V.P.", "Lifestylez ov da Poor & Dangerous"
One of the greatest tragedies in rap history was the world not being able to witness Big L mature and evolve in his songwriting craft. Hip hop fans get obsessed with Big L's freestyles, understandably because they're incredible, but they forget that he was a really talented writer, and "Ebonics" is the perfect showcase of his creativity and writing prowess.
Yes, he could rap on the fly, off the top of his head, with some of the best punch-lines of all time, but Big L could also sit down and craft a genius record like "Ebonics" which transcended just rhymes over a beat. Remarkably adored for his ability to effortlessly switch delivery speeds and always ripping apart a track; L's name still exudes a tremendous amount of reverence.
40. Royce da 5'9″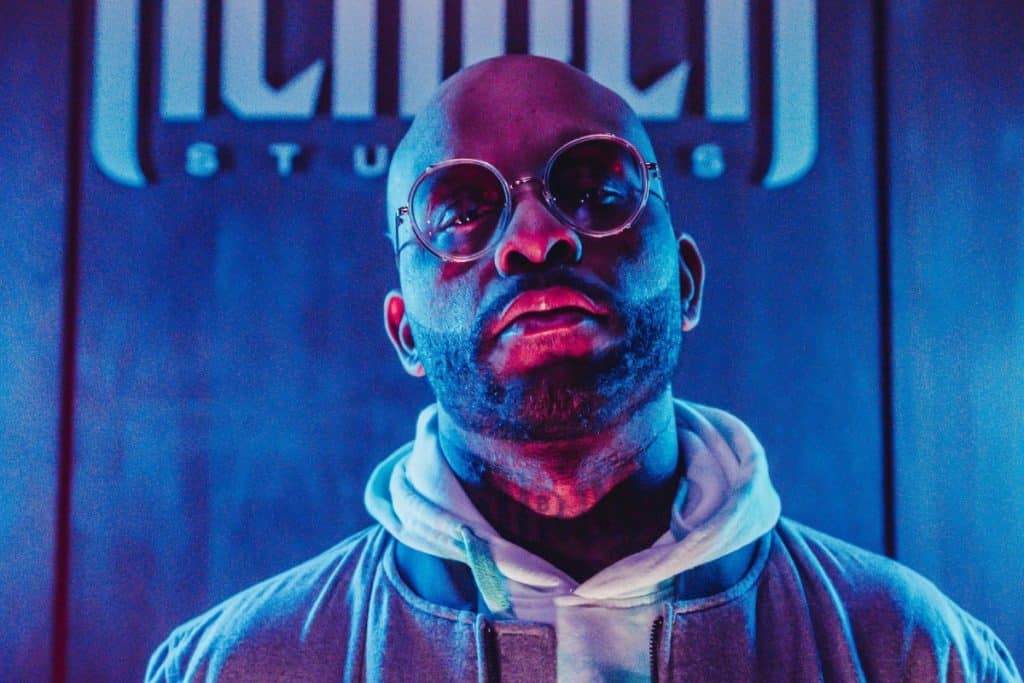 Best song: "Boom"
Producer: DJ Premier
Album: Rock City
Released: December 14, 1999
Honourable mentions: "Hip Hop", "PRhyme", "Shake This"
Royce has always been super nice on the mic, and one of the few rappers in history to be able to keep up with Eminem bar-for-bar on a consistent basis. But it's been over the past decade, since he sobered, that we've seen an incredible resurgence in his songwriting and album-making abilities – Royce is putting out some of the best work he's ever done in the later stages of his career.
A lot of it has to do with his partnership with the legendary DJ Premier. While Premo has blessed rappers like Nas, Hov and Big with some of their greatest beats, he might have saved the best for Royce, because "Boom" is simply hypnotic, and the way Royce opens up the song is insane: "I'm the verbal-spit Smith Wesson, I unload with sick spit / The quick wit could split a split-second."
39. T.I.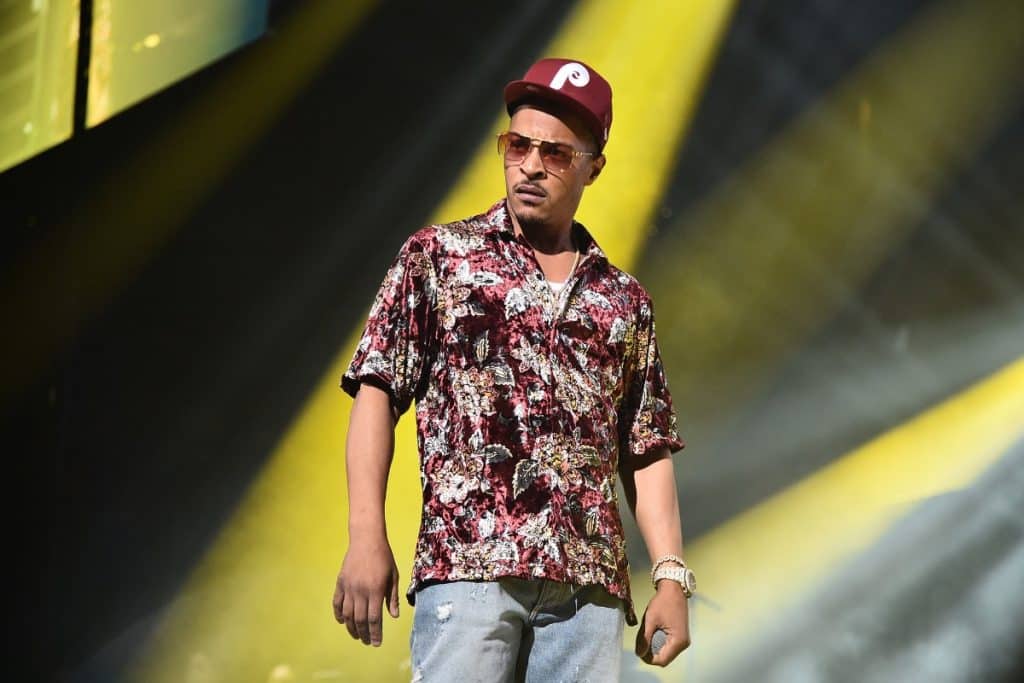 Best song: "What You Know"
Producer: DJ Toomp
Album: King
Released: January 28, 2006
Honourable mentions: "24's", "Rubber Band Man", "U Don't Know Me", "Top Back"
The mid-2000s was a great moment for Atlanta hip hop. It was the emergence of the South as the new top rap region, with rappers like Young Jeezy, Lil Wayne, Gucci Mane all clamouring for the throne. But when T.I. produced the Toomp-produced "What You Know" and followed it up with King, everybody knew who had the crown. Not only is this T.I.'s best song, it's a motherfucking coronation of the new King of the South.
38. Treach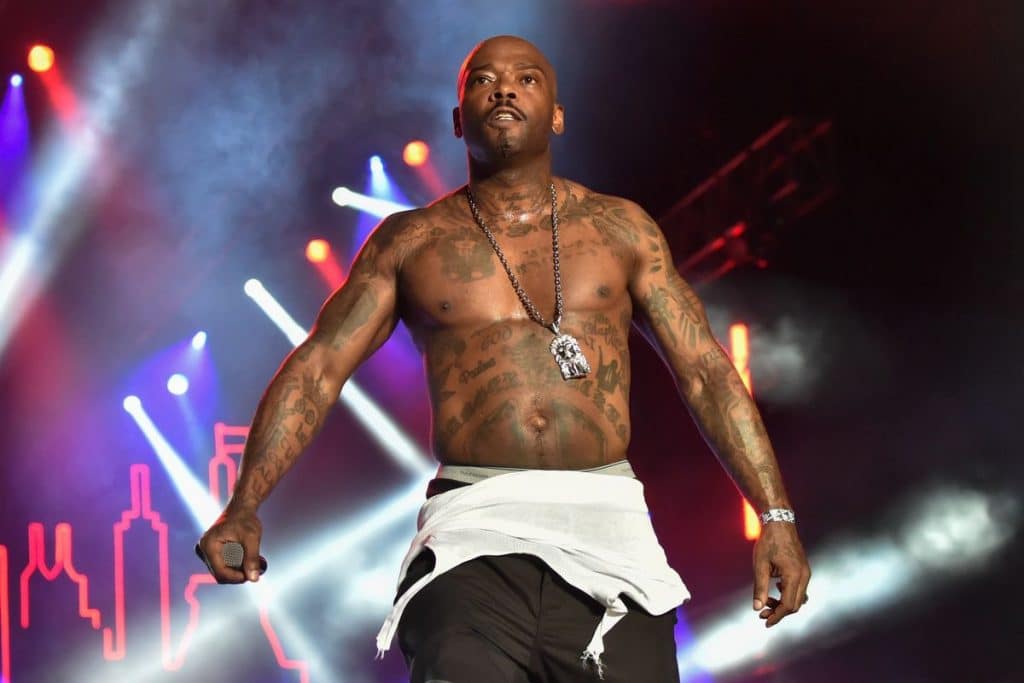 Best song: "Hip Hop Hooray"
Producer: DJ Kay Gee, Eazy-E
Album: 19 Naughty III
Released: December 10, 1992
Honourable mentions: "O.P.P.", "Feel Me Flow", "Wickedest Man Alive", "Yoke the Joker"
Treach is the very definition of a rapper's rapper. Revered by Eminem and a friend of 2Pac's, Treach may not get the accolades he deserves these days, but back in the day, he was the motherfucking man! Launching into superstardom off the strength of global smash "O.P.P.", Naughty by Nature perfected the art of balancing big radio hits with grimy album cuts. They reached a new level with "Hip Hop Hooray" – one of the greatest hip hop singles of all time.
37. Mos Def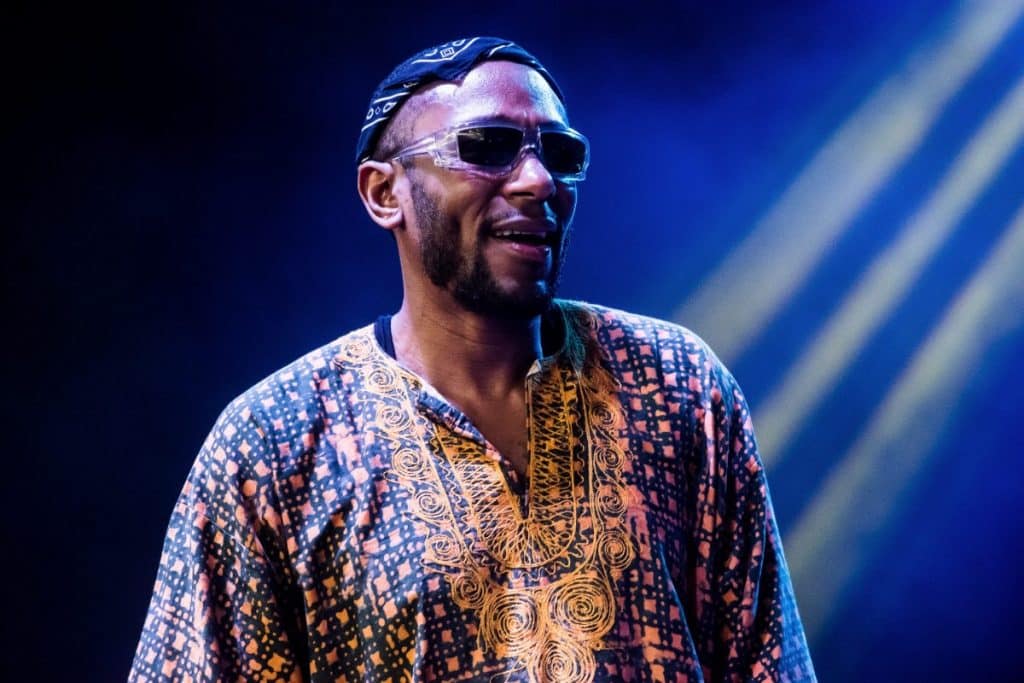 Best song: "Mathematics"
Producer: DJ Premier
Album: Black on Both Sides
Released: August 2, 1999
Honourable mentions: "Definition", "Ms. Fat Booty", "Auditorium"
Mos Def is a deep, poetic lyricist blessed with one of the nimblest flows in hip hop. Despite an erratic output of albums, Mos Def has always pushed to expand his artistry beyond beats and rhymes – his sophomore album The New Danger incorporated jazz grooves, rock influences and blues-inspired jam sessions, and though it was hailed as a sprawling mess, it showed the Brooklyn rapper had guts and vision. When Mos is completely focused, then he is simply a tour-de-force on the mic – look no further than the Premier-produced "Mathematics" as an example.
36. Big Pun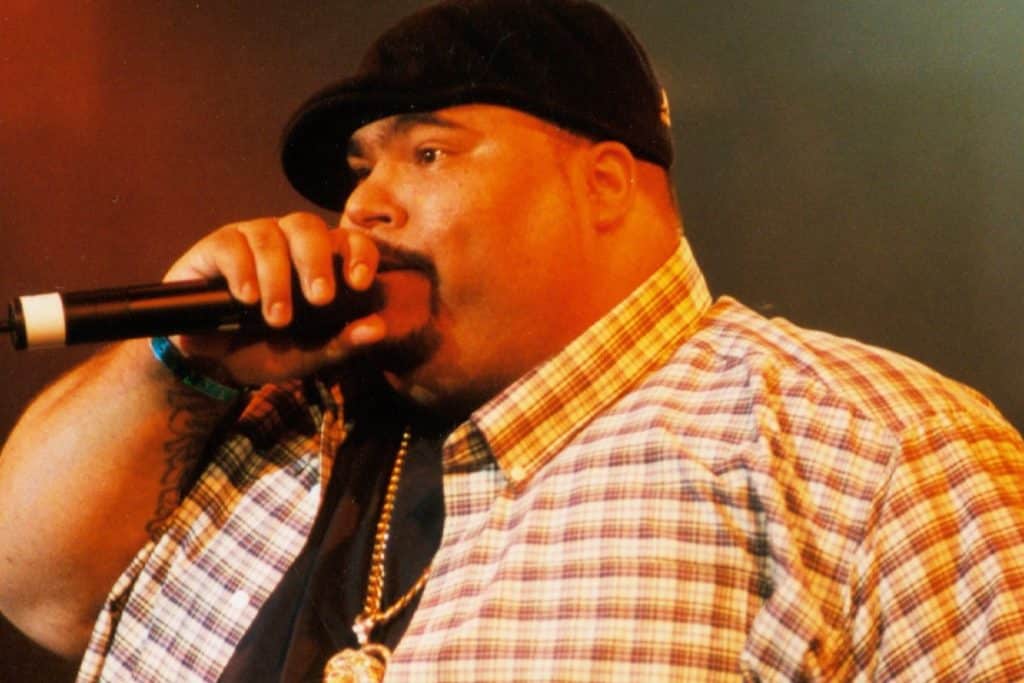 Best song: "Twinz (Deep Cover 98)"
Producer: Dr. Dre
Album: Capital Punishment
Released: April 28, 1998
Honourable mentions: "The Dream Shatterer", "You Ain't a Killer", "Super Lyrical"
Ask a hip hop head to quote one of the greatest rap lines of all time and see what they say. Chances are they'll start rapping, "dead in the middle of Little Italy…" Big Pun was just an incredible lyricist with an insane ability to put words together, it's simply a delight to listen to him rhyme. But it wasn't just is lyrical skills, Pun's debut, Capital Punishment, broke down walls being the first album by a Latino rapper to go platinum. While the album was super tough with street songs front-to-back, the late rapper still managed to put out a hit song that didn't sound like he was reaching with "Still Not a Player."
35. Drake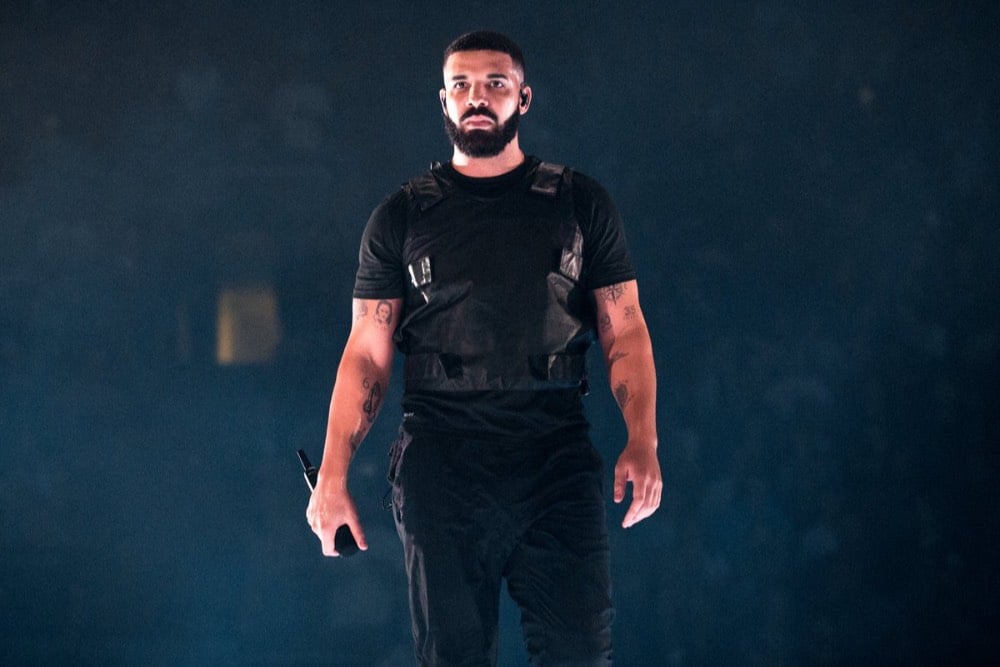 Best song: "0 to 100 / The Catch Up"
Producer: Boi-1da, Vinylz, Frank Dukes, Nineteen85, 40
Album: N/A
Released: July 15, 2014
Honourable mentions: "Lord Knows", "Tuscan Leather", "5 AM in Toronto", "Know Yourself"
What Drake has done over the past decade has simply never been done before in hip hop history – reigning at the top for 10 years straight without any breaks. Sure, there have been rappers who have been successful for longer, like Jay-Z, but he reigned from '98 to '03 before retiring for a couple of years. There have been also been rappers who have had higher commercial peaks (50 Cent and Eminem), but they were on top for a few years max.
Bottom line: Drake has been the most consistent top rapper in the game, and his 2014 single "0 to 100 / The Catch Up" was just a flex to prove this. A SoundCloud loosie released during a year where Drake had no project coming up, the song ended up becoming one of the best songs of 2014, one of the most iconic Drake songs ever, and it ended up being nominated for two Grammys. How's that for an off-year?
34. Bun B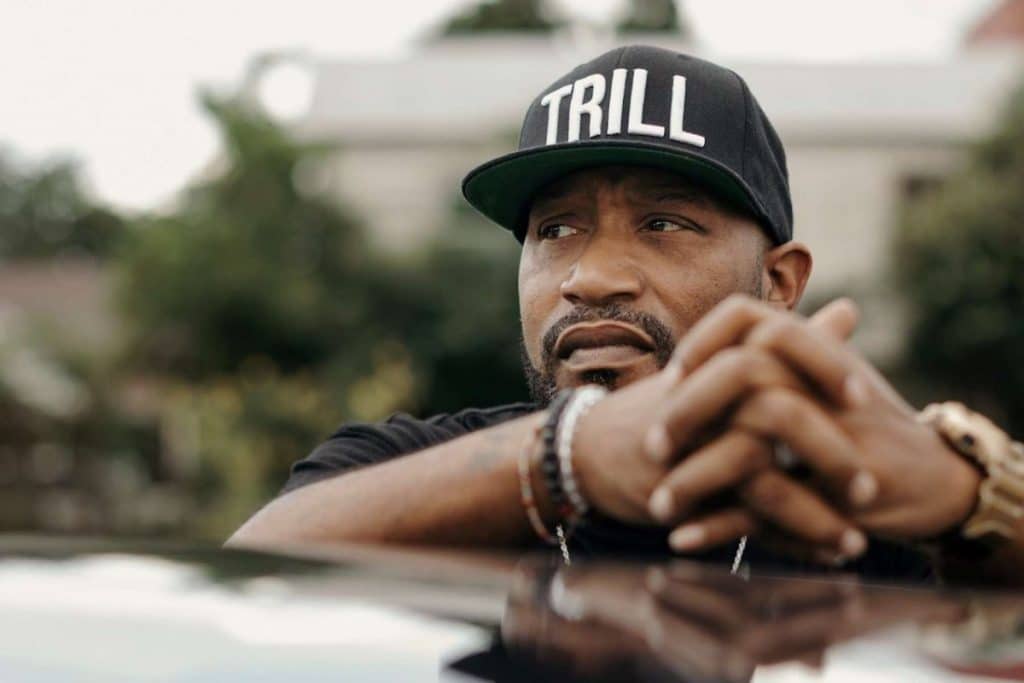 Best song: "International Players Anthem (I Choose You)"
Producer: DJ Paul, Juicy J
Album: Underground Kingz
Released: June 6, 2007
Honourable mentions: "Murder", "One Day", "Git It", "Trill Talk", "Get Throwed", "Front, Back & Side to Side"
UGK couldn't have come up with a better title than Underground Kingz for their 2007 album. With over 15 years in the game, it wasn't until their fifth album that the Texan duo scored their first number one, and a big part of it has to do with the immaculate "International Players Anthem (I Choose You)." While Bun's best verse might be featured on the brilliant "Murder", this is his best song. While Stacks get most of the attention (understandably) for the way he floats over the Willie Hutch sample, once the drums kick in, Bun B is the real star of the show.
33. Kurupt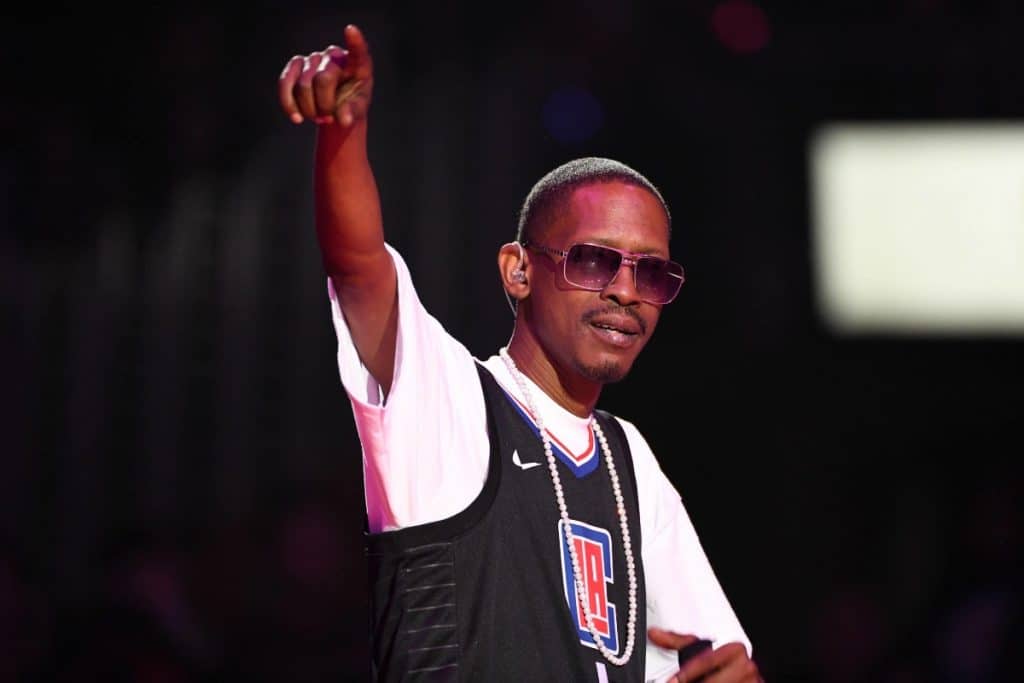 Best song: "New York, New York"
Producer: DJ Pooh
Album: Dogg Food
Released: October 31, 1995
Honourable mentions: "Trylogy", "Calling Out Names", "Welcome Home"
To understand why and how Kurupt raps the way he raps, you've got go back and study his history: the South L.A. rapper was born and raised in Philadelphia, and moved to California when he was 16. A few years later, we've got an East Coast-bred MC rapping over some of the greatest West Coast beats of all time, and completely destroying them. "Stranded On Death Row" to "Ain't No Fun (If the Homies Can't Have None)" to "Xxplosive", Kurupt was the premier West Coast rapper who could hold it down against traditionalist New York spitters.
"We're from a small part of this Philadelphia situation," Kurupt said in an interview years later. "We're on the outskirts of Philly in Darby Township. All my family's in Philly. I was bouncing back and forth between Philly and here in Darby Township, Sharon Hill. So I was bouncing back and forth, and these are just my stomping grounds. This is what made the MC. California made me the man."
32. DMX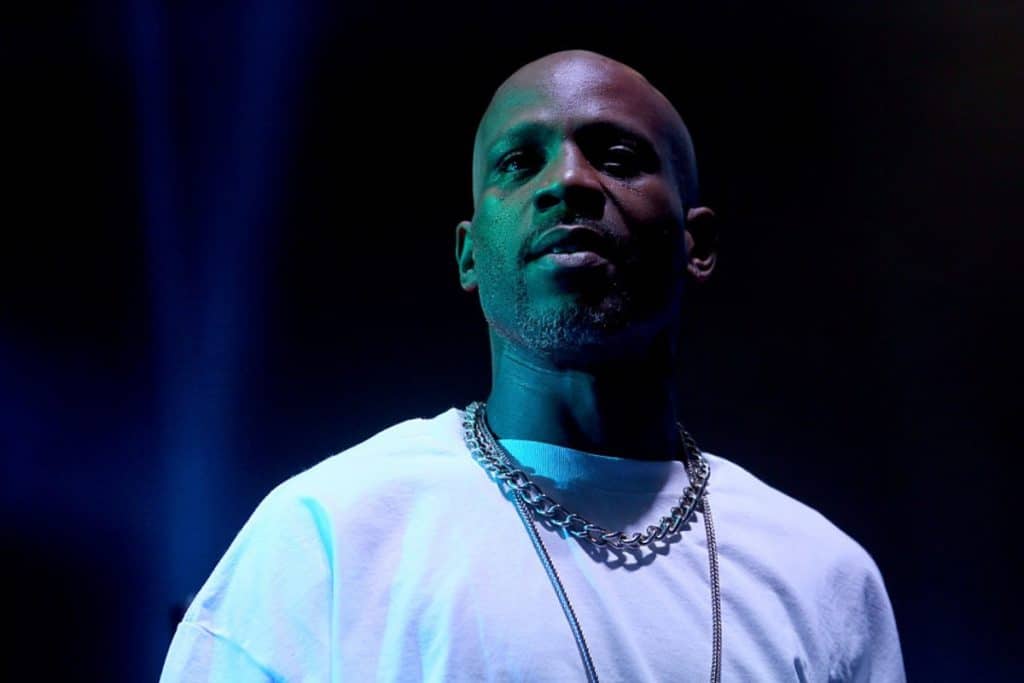 Best song: "Get at Me Dog"
Producer: P.K., Dame Grease
Album: It's Dark and Hell Is Hot
Released: February 10, 1998
Honourable mentions: "Ruff Ryders' Anthem", "Damien", "Slippin'", "Where the Hood At?"
"Ruff Ryders' Anthem" is by far the biggest and most iconic DMX song, it's one of the greatest hip hop singles of all time. But "Get at Me Dog" is where it all begins. Back in '97 and '98 when Puffy had everything on lock, DMX was a lone stick-up kid smashing into the rap game. Accompanied by a gritty hook by Sheek Louch, DMX's "Get at Me Dog" took hip hop back to the streets, seemingly overnight. With his aggressive bars paired with hard but catchy production, the Yonkers rapper became a rare hip hop phenomenon, hitting the highest levels of commercial success possible, while keep it gutter.
31. Jadakiss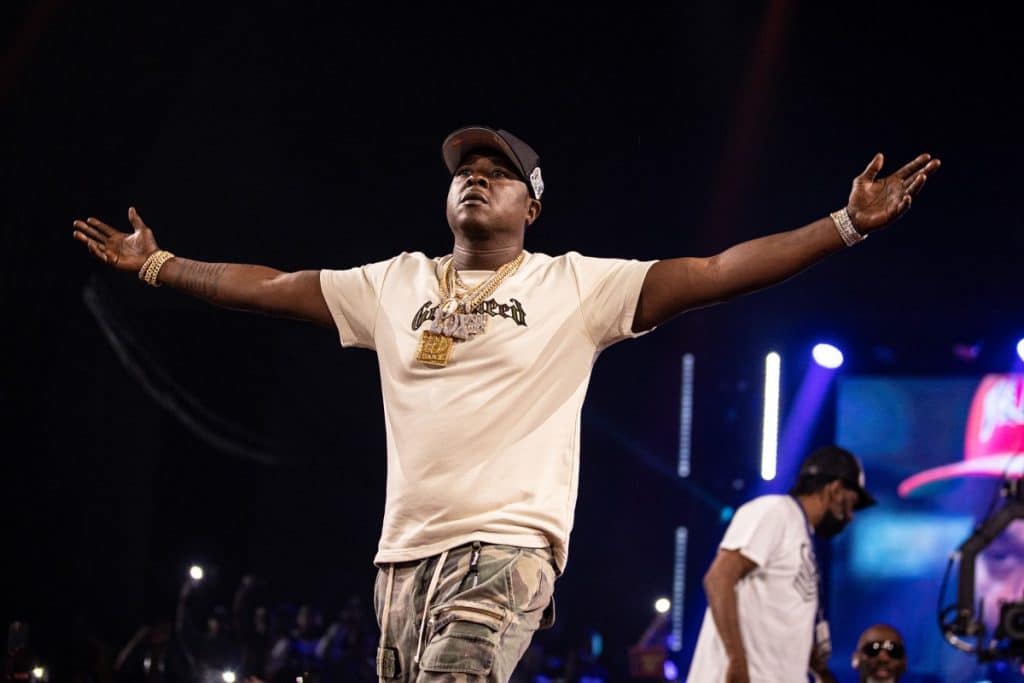 Best song: "We Gonna Make It"
Producer: The Alchemist
Album: Kiss tha Game Goodbye
Released: August 7, 2001
Honourable mentions: "Recognize", "My Name Is Kiss", "40 Bars of Terror", "Why"
The love for The LOX, and Jadakiss, in particular following their legendary Verzus against Dipset is well-deserved, and long overdue if you ask me. Jada has always been one of the dopest rappers, full of quotable 16s and classic punchlines, but he was always overshadowed by larger-than-life characters like DMX, Jay-Z, Nas, and 50 Cent. But in 2021, 20 years after "We Gonna Make It" dropped, Jada had the whole Madison Square Garden reciting every bar word-for-word, and in that moment, he was the King of New York.
30. Lupe Fiasco
Best song: "Hip-Hop Saved My Life"
Producer: Soundtrakk
Album: Lupe Fiasco's The Cool
Released: December 18, 2007
Honourable mentions: "Kick, Push", "Daydreamin'", "Go Go Gadget Flow", "Mural"
On Lupe's second album, The Cool, he took the elements that worked so well on Food & Liquor and doubled down on them. The result is an album where Lupe operating at a higher level in every way – with the bars, the songwriting, the cohesiveness. "Hip Hop Saved My Life" is unique in that it's an ode to a culture that he holds dear to his heart, but also a warning lesson to up-and-coming rappers – it's superb storytelling and lyricism from one of the best to ever do it.
29. Redman
Best song: "Time 4 Sum Aksion"
Producer: Erick Sermon, Reggie Noble
Album: Whut? Thee Album
Released: September 22, 1992
Honourable mentions: "How High", "Tonight's da Night", "I'll Bee Dat", "Rockafella"
Debuting in '91 on the ultra-funky EPMD cut "Hardcore", Redman has gone on to build a solid career out of hardcore, in-your-face rhymes, a wicked sense of humour and his love for weed. Even though he stands as a Golden Age icon, Redman remains young at heart and appears to have no problem blending in with succeeding waves of musicians. Whether it's a guest spot on a Christina Aguilera track or exchanging rhymes with Ghostface and Raekwon; Redman is the go to rapper when it comes to aggressive flows and funky rhymes.
28. Busta Rhymes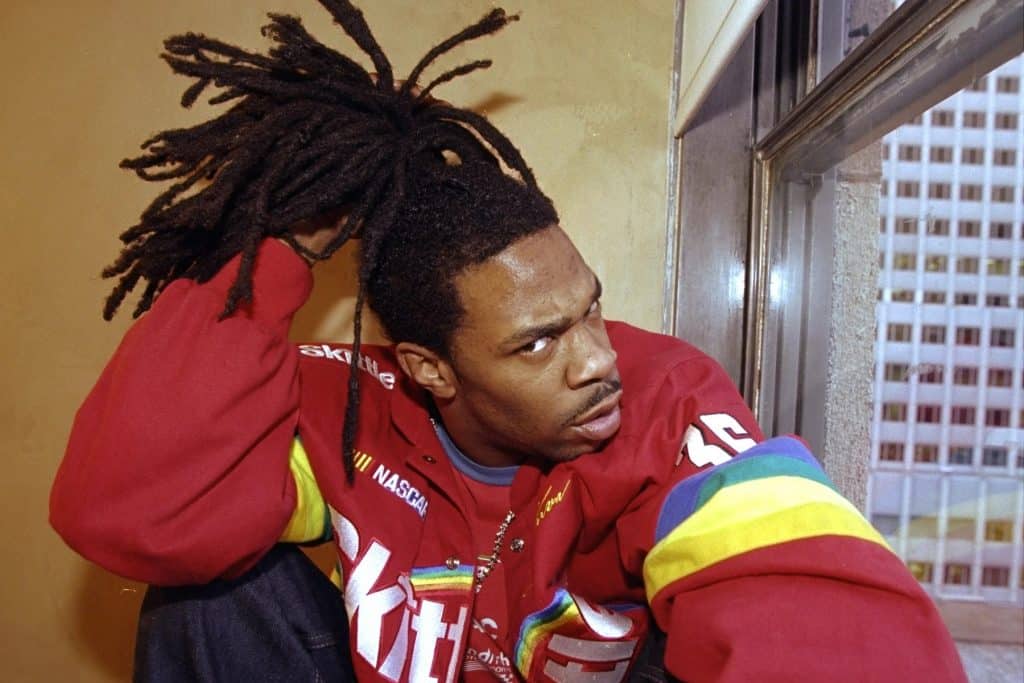 Best song: "Put Your Hands Where My Eyes Could See"
Producer: Shamello, Buddah, Epitome (co)
Album: When Disaster Strikes…
Released: August 13, 1997
Honourable mentions: "Woo Hah!! Got You All in Check", "Break Ya Neck", "Pass the Courvoisier, Part II", "Touch It"
Busta Rhymes' longevity and consistency in the rap game is beyond incredible. Making his debut in '91 as part of the Leaders of the New School, Busta recently dropped his 10th album Extinction Level Event 2: The Wrath of God, to critical acclaim and decent chart success. What other rapper can say they've done this? Maybe Nas and Hov? That's it. "Put Your Hands Where My Eyes Could See" is everything you want from a Busta Rhymes – a hot beat, a crazy flow, and unstoppable energy.
27. Pusha T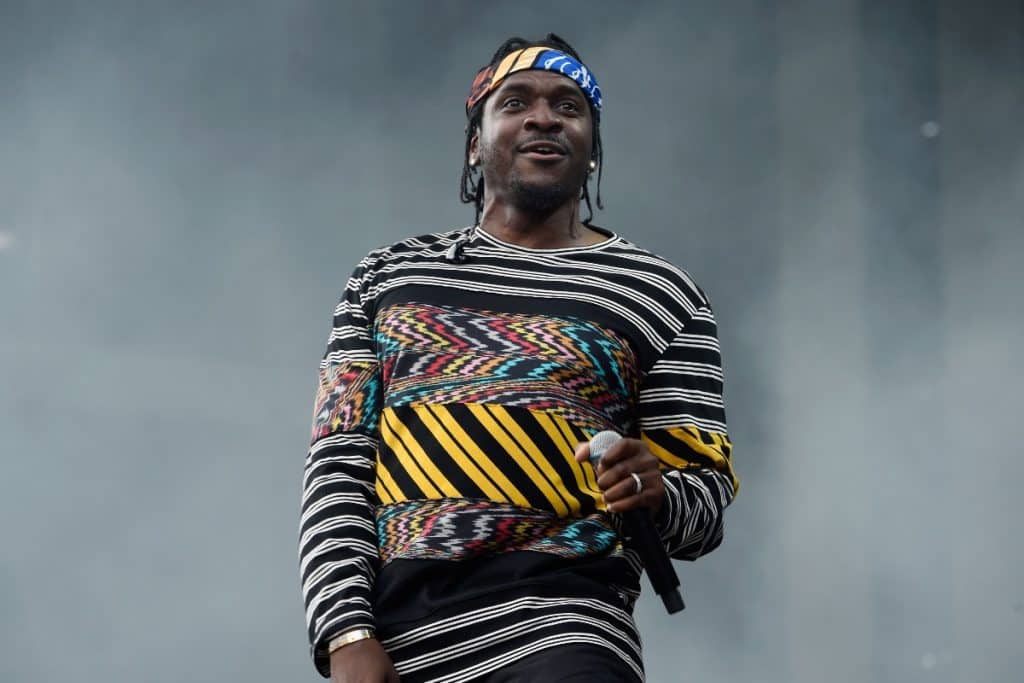 Best song: "Numbers on the Boards"
Producer: Don Cannon, Kanye West, 88-Keys
Album: My Name Is My Name
Released: May 10, 2013
Honourable mentions: "Nosetalgia", "The Games We Play", "Grindin'", "Keys Open Doors"
There isn't a rapper on this list (or in history) who has been able to stick to such a narrow rapping topic, for as long as successfully as Pusha T. From 2002's Lord Willin' to 2018's Daytona, that's 20 years straight of dope rhymes and street on every single verse he's ever rapped. While Pusha has crafted undeniable classics with his brother over The Neptunes' hollow thumps, it's with Kanye where the Virginia MC met his production soulmate. "Numbers on the Board" is peak Pusha T – it's the perfect production, the perfect title, the perfect lyrics, the perfect flow, and the Hov sample in the middle of the song is just the icing on the cake. 
26. Big Boi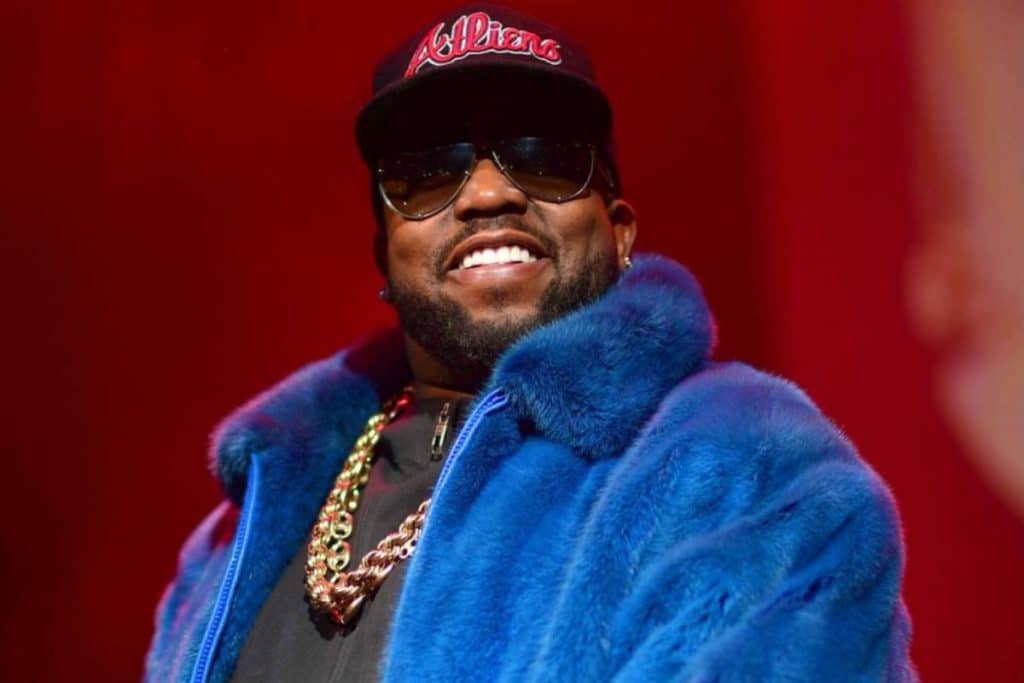 Best song: "ATLiens"
Producer: OutKast
Album: ATLiens
Released: August 17, 1996
Honourable mentions: "The Way You Move", "Southernplayalisticadillacmuzik", "Elevators (Me & You)", "SpottieOttieDopaliscious"
One of the worst things a hip-hop fan can do is sleep on Big Boi in favour of Andre 3000. I can see why it happens though. Andre is just on a different level to any other artists – from his look to his ideas to his voice to his rhymes – 3 Stacks is a one-of-a-kind in this rap shit. But that's why it was so important to have Big Boi as the other half of OutKast. If Andre 3000 was the alien taking listeners out of space then Daddy Fat Sax was the pimp hustler bringing them back down to Earth to smoke some chronic.
Very few rappers these days can keep up with Andre 3000 over the entirety of one record. Big Boi not only kept up with him over 4 albums, there were times where he had the better verse. It's understandable that we think of Stacks as the better rapper out of the two, just don't forget that Big Boi is also one of the greatest rappers of all time.
25. Raekwon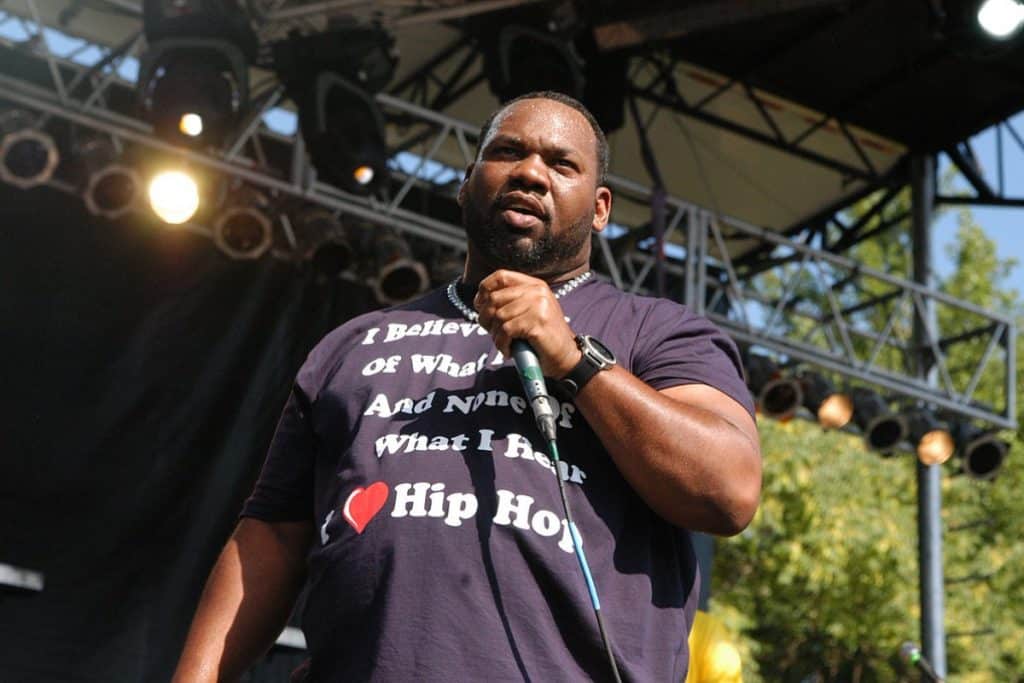 Best song: "Incarcerated Scarfaces"
Producer: RZA
Album: Only Built 4 Cuban Linx…
Released: August 1, 1995
Honourable mentions: "C.R.E.A.M.", "Criminology", "Rainy Dayz", "Glaciers of Ice"
Raekwon the Chef has always been on a different level of storytelling compared to other rappers. Unlike the richly textured characters of Slick Rick's life lessons or the vivid clarity of Big's heist stories, Raekwon's mafioso crime tales were more abstract, murky and had a tinge of surrealism to it. Peep "Knowledge God" where Rae manages to effortlessly create an entire mafioso underworld in just two verses. But on "Incarcerated Scarfaces", there is no story, it's just straight-up bars and beats. Apparently RZA cooked up the beat with GZA in mind, but once Chef heard it, he wrote down three verses in 15 minutes. Classic shit.
24. Prodigy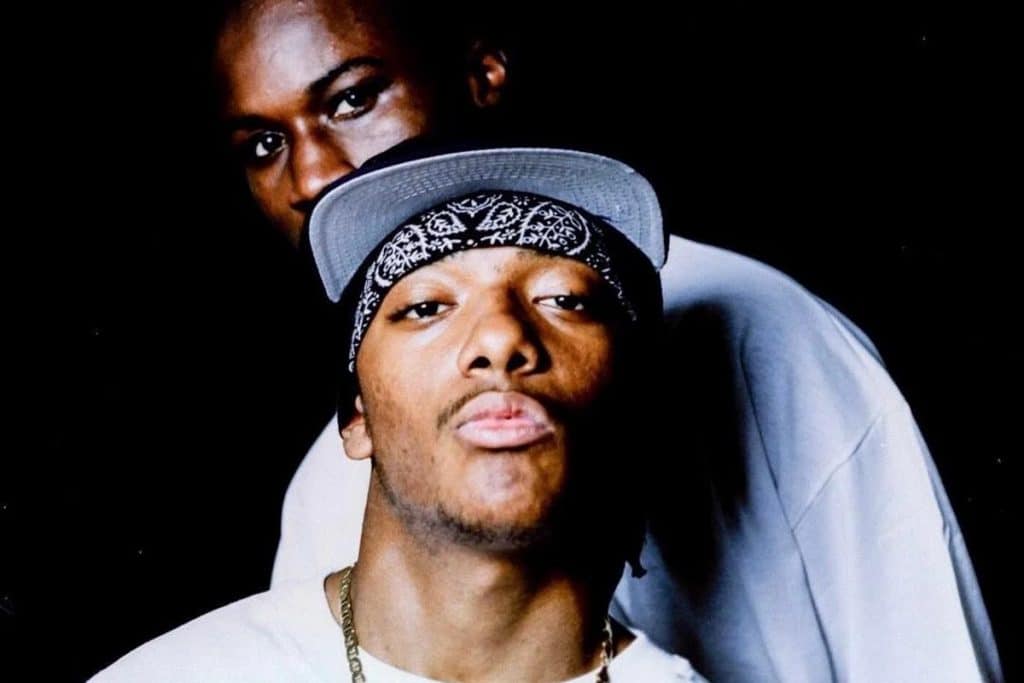 Best song: "Shook Ones (Part II)"
Producer: Havoc
Album: The Infamous
Released: February 3, 1995
Honourable mentions: "Survival of the Fittest", "Give Up the Goods (Just Step)", "Quiet Storm", "Keep It Thoro"
Prodigy was never as lyrically gifted as Nas; as charismatic as Hov; as funny as Big; or as memorable as Ghost, but he more than held his own during the '90s as one of the best rappers to come out of New York, thanks to his menacing, deliberate and ice-cold voice.
I don't think there's a better song to represent Prodigy, and Mobb Deep as a whole, than "Shook Ones (Part II)." As soon as you hear that chilling siren kick the song off, then the lyrics, "rock you in your face, stab your brain with your nose bone" – you suddenly remember why Prodigy is one of the best rappers of all time.
23. LL Cool J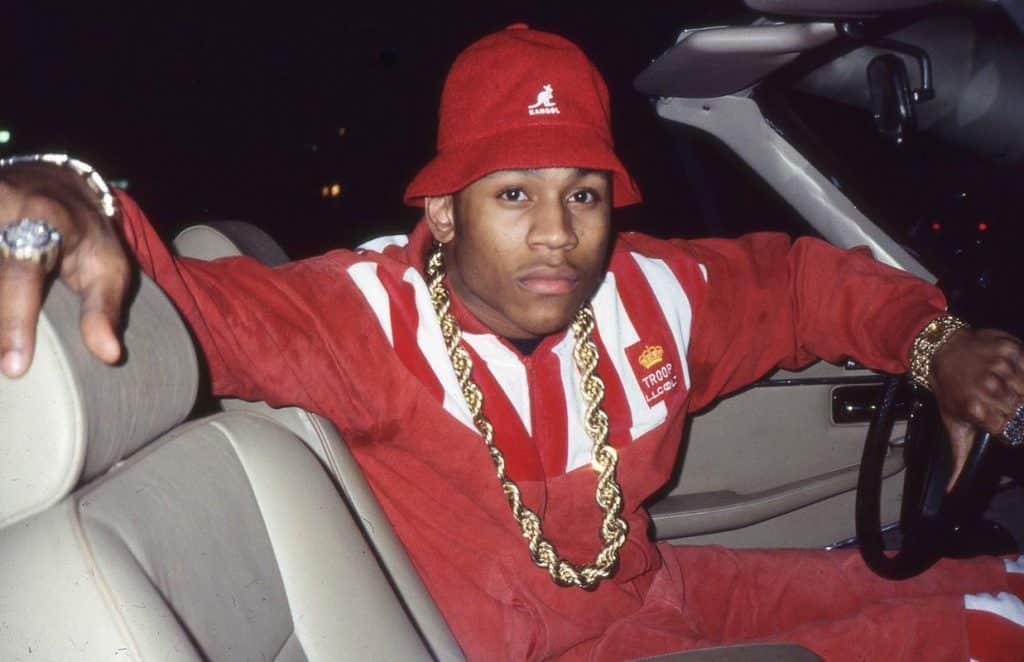 Best song: "Mama Said Knock You Out"
Producer: Marley Marl
Album: Mama Said Knock You Out
Released: September 14, 1990
Honourable mentions: "Rock the Bells", "I'm Bad", "Jingling Baby (Remixed but Still Jingling)", "I Need Love"
The most important reason for LL Cool J to be on everyone's GOAT list is his longevity. We have a rapper who debuted in 1985 with searing b-boy rhymes over Rick Rubin's crunching beats, and has gone to adapt and reinvent him, not once, but several times over the course of his career. Not only has LL toured with Run-D.M.C. and the Beastie Boys, he's collaborated with EPMD, beefed with Kool Moe Dee and Ice-T, rapped alongside DMX, Method Man and Redman, and had hit songs with Jennifer Lopez. If you sat down and listed all of LL's achievements over his 30-plus year career, there would be no doubt that he's one of the best rappers of all time.
22. Kool G Rap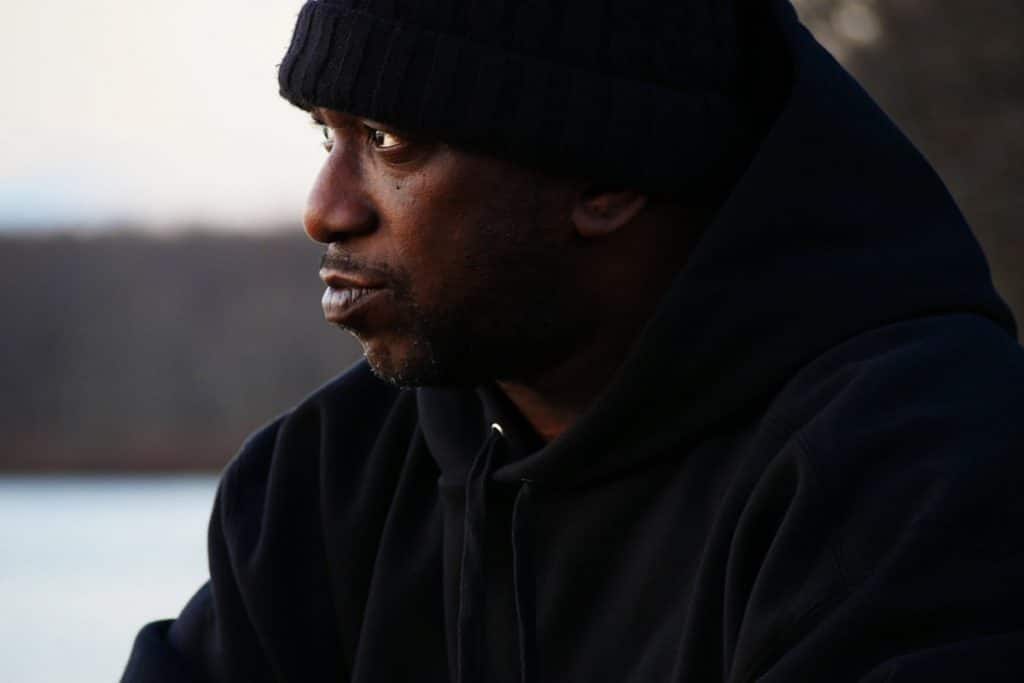 Best song: "On the Run"
Producer: Kool G Rap, Sir Jinx
Album: Live and Let Die
Released: November 24, 1992
Honourable mentions: "It's a Demo", "Men at Work", "Ill Street Blues", "Fast Life"
Legend has it, when the late, great Big Pun met Kool G Rap, he knelt down and kissed the ring of the Corona, Queens legend. It's not hard to see why a rapper like Pun, or Nas, or Jay-Z would all go on to be influenced by G Rap and shout him out in their songs. Not only did G Rap's ability to stack internal rhyme on top of internal rhyme inspire a generation of artists like AZ and Eminem, his uncompromising lyricism and gritty street tales planted the seeds for classic '90s rap records like Reasonable Doubt, Illmatic and Only Built 4 Cuban Linx… Do yourself a favour and listen to the Al Capone version of "On the Run" for that straight up mob vibe.
21. Common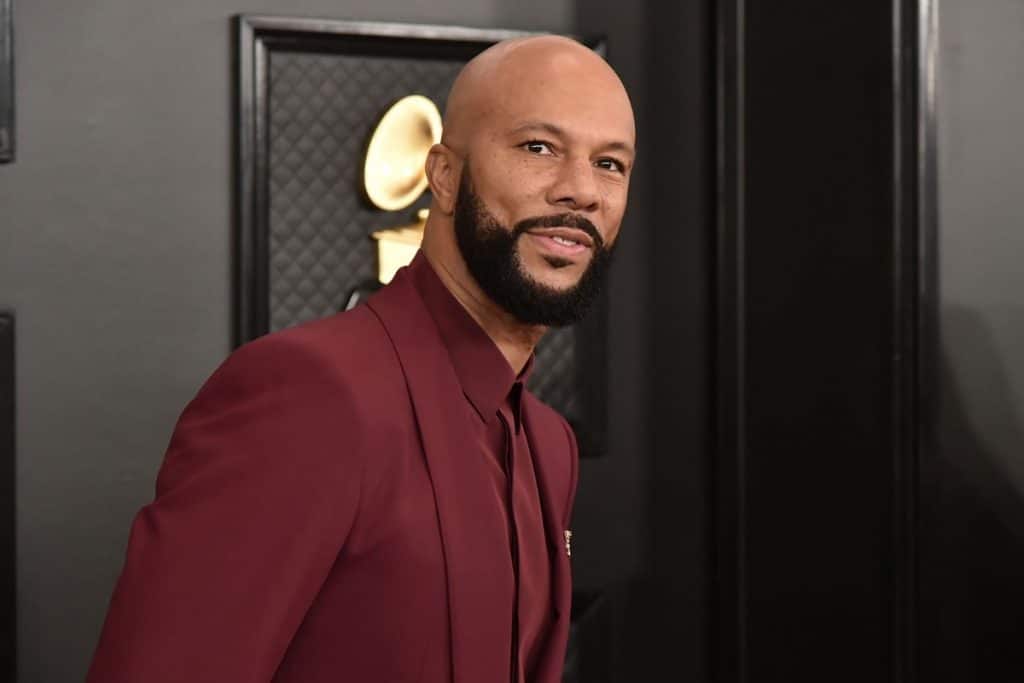 Best song: "The Light"
Producer: J Dilla
Album: Like Water for Chocolate
Released: March 28, 2000
Honourable mentions: "I Used to Love H.E.R.", "Retrospect for Life", "The 6th Sense", "Be (Intro)", "Love Is…"
Common is the creator of some of the most poignant songs in rap history. He transformed hip hop into a woman on "I Used to Love H.E.R.", thoughtfully spoke about an abortion on "Retrospect for Life" and crafted the best female tribute track ever with the Dilla-helmed "The Light." From 1992's Can I Borrow a Dollar to present day, Common has shown other rappers how to age gracefully in a culture that seems to throw away its elders.
20. Kanye West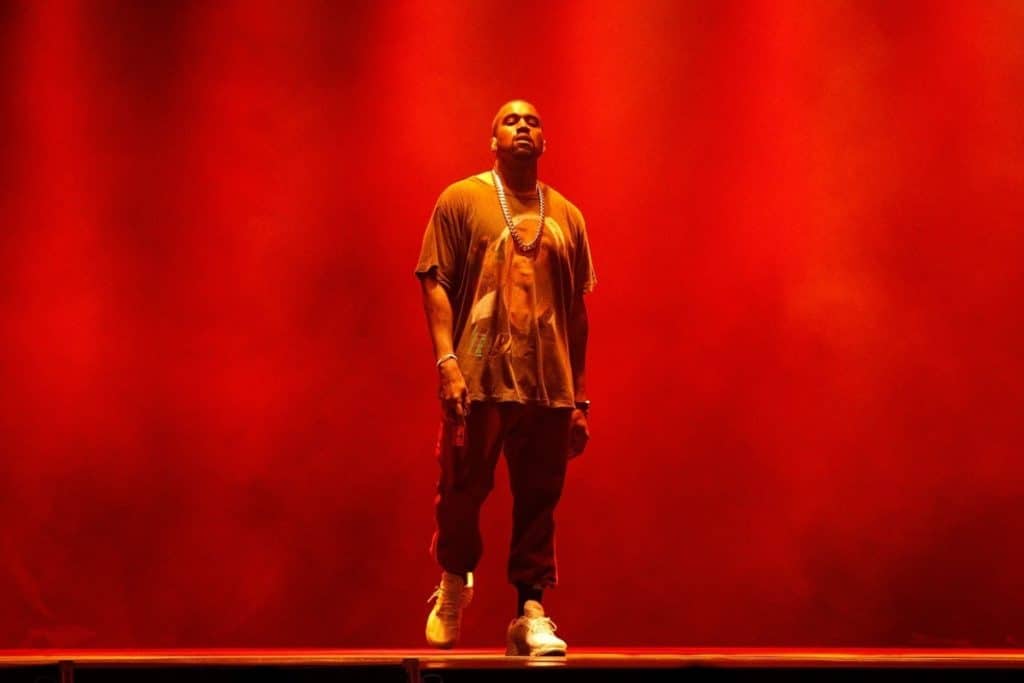 Best song: "Can't Tell Me Nothing"
Producer: Kanye West, DJ Toomp
Album: Graduation
Released: May 15, 2007
Honourable mentions: "Jesus Walks", "Touch the Sky", "Good Morning", "Gorgeous", "New Slaves"
From 2007 to about 2012-2013, Kanye was consistently in the discussion for best rapper alive, every year. While he had already showcased his level of production skills and artistry before 2007, it was really with "Can't Tell Me Nothing" that rap fans were looking at him like "oh, he can rap rap." Compared to the rest of his catalogue, "Can't Tell Me Nothing" isn't Kanye's most lyrical song (that honour would go to "Gorgeous"), and he has had way bigger songs ("Gold Digger" and "Stronger"), but there's just something about the way he raps "I had a dream I could buy my way to heaven / When I awoke, I spent that on a necklace" that makes it the perfect Kanye song.
19. Method Man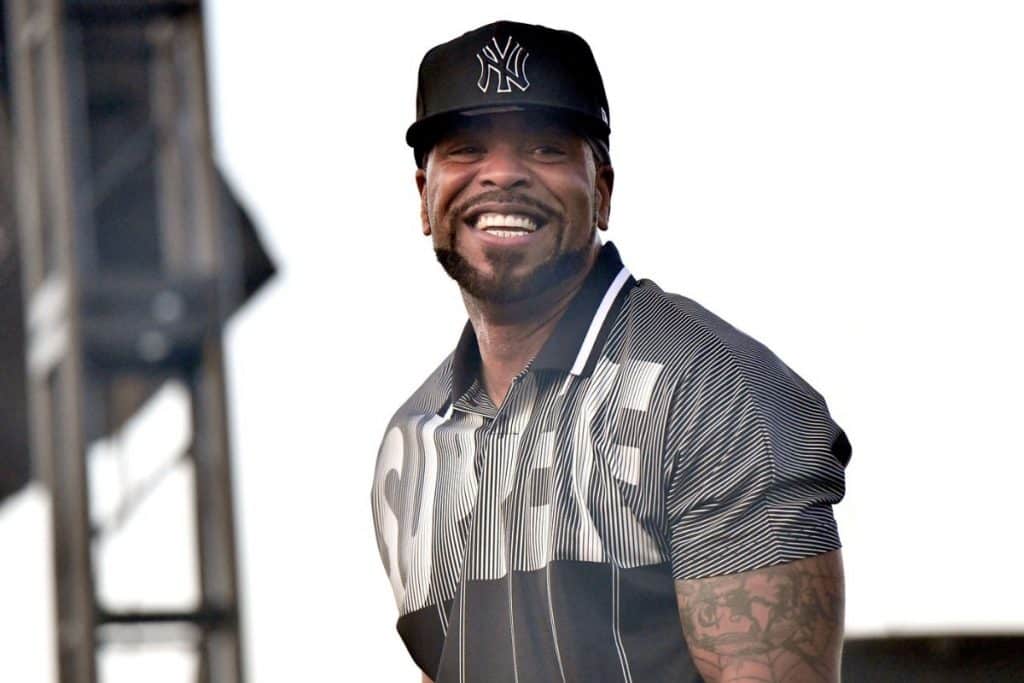 Best song: "Bring The Pain"
Producer: RZA
Album: Tical
Released: October 25, 1994
Honourable mentions: "Method Man", "I'll Be There for You/You're All I Need to Get By", "How High"
If we're just talking about pure skills – flow, wordplay, voice, rhyming abilities – Method Man is top five, dead or alive. With that chameleon flow, butter voice, smooth-but-rugged rapping style, undeniable wordplay, Meth could go bar-for-bar with your favourite rapper's favourite rapper. Whether it was Big, Pac, Redman, DMX, LL, Busta, it didn't matter, there's no rapper with quite the presence of Method Man.
Just peep 2020's "Lemon" when he pops up alongside Conway the Machine (who is arguably a top five rapper right now) and completely blows the Buffalo rapper away with an incredible hook. The only unfortunate thing about Meth is that he never managed to translate his skills into making albums – Tical is his best album, and I could name five other Wu solo albums that are way superior. But it doesn't really matter, just from his contributions on Wu albums and guest appearances over the past few decades, Method Man is unarguably one of the greatest rappers of all time.
18. Kendrick Lamar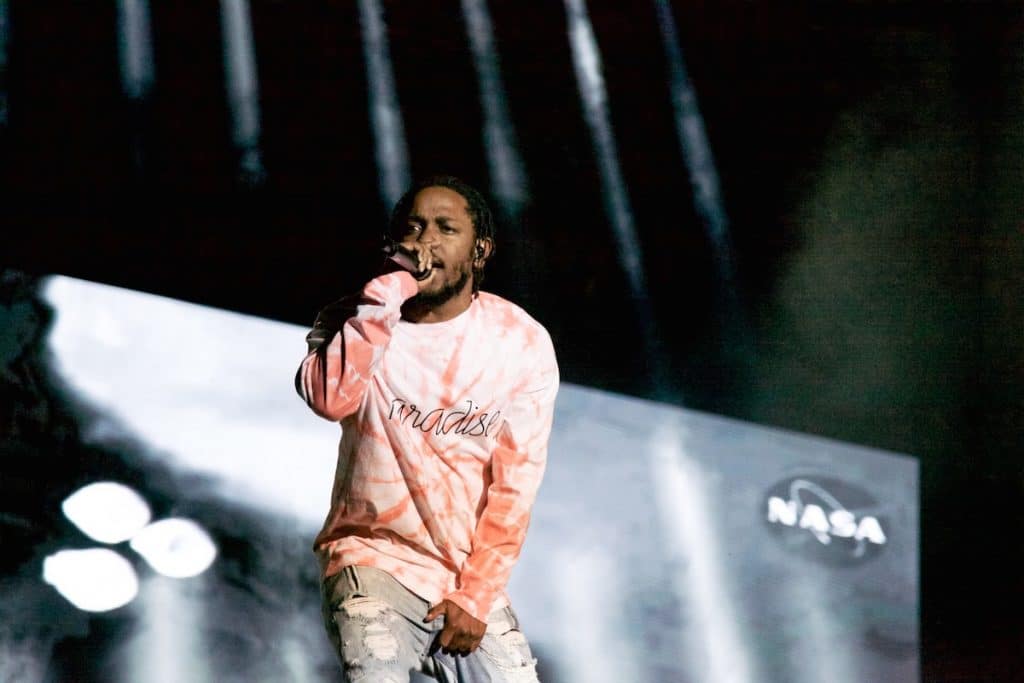 Best song: "M.A.A.D City"
Producer: Sounwave, THC, Terrace Martin
Album: good kid, m.A.A.d city
Released: October 22, 2012
Honourable mentions: "HiiiPoWeR", "Bitch, Don't Kill My Vibe", "Alright", "Humble"
Only 10 years removed from his debut album, and Kendrick Lamar is widely regarded as, not only the best rapper of his generation, but one of the greatest rappers of all time. The fact that he's this high up, compared to rap veterans who have been around for 20 to 30 years only speaks to his greatness. This isn't recency bias talking – in fact I had to put Kendrick lower than I wanted to because I didn't want to be swayed by his latest work. The fact is, Kendrick's catalogue of three, maybe four classic albums, really shows that he is a GOAT, and time goes on, we're only going to see him rise in the rankings.
17. Chuck D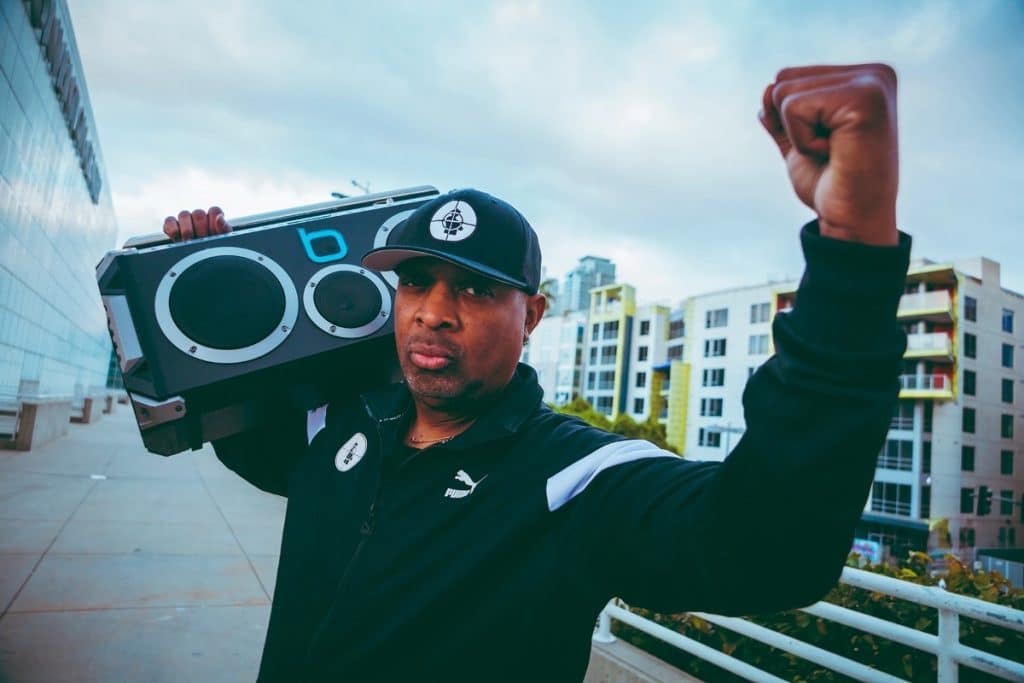 Best song: "Rebel Without a Pause"
Producer: The Bomb Squad
Album: It Takes a Nation of Millions to Hold Us Back
Released: July 28, 1987
Honourable mentions: "Bring the Noise", "Don't Believe the Hype", "Fight the Power"
Like the great orators in history – Malcolm X, Winston Churchill, JFK, Martin Luther King Jr. – Chuck D's voice and words have an empowering effect; when he speaks, people listen. There are some incredible voices out there – Method Man's delightful husk, KRS-One's booming baritone, Biggie's thick bass – but none of them have quite the same authority behind them like Chuck D's. Then when you pair his voice and lyrics with the Bomb Squad's thunderous funk, it was a match made in heaven, and no other song demonstrated that better than "Rebel Without a Pause."
16. Lil Wayne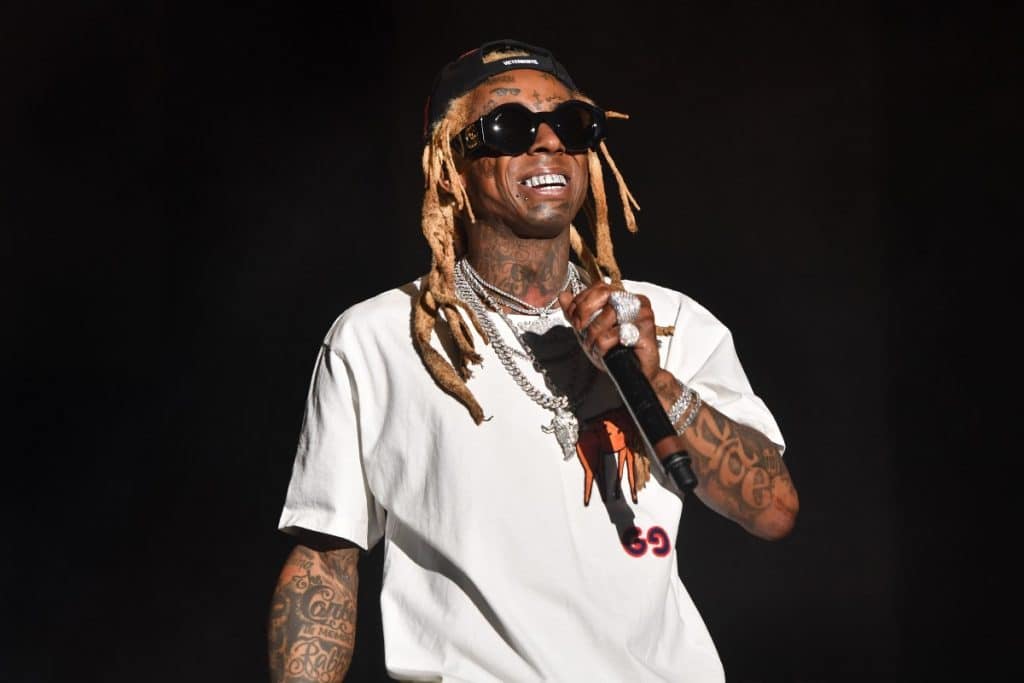 Best song: "A Milli"
Producer: Bangladesh
Album: Tha Carter III
Released: April 23, 2008
Honourable mentions: "Tha Mobb", "I Feel Like Dying", "Go DJ"
No other rapper has ever had quite a run like Lil Wayne did during that 2005 to 2008 period. It was like the perfect narrative – in 2005 he drops Tha Carter II, says he's the Best Rapper Alive title then goes on a mixtape and guest appearance run that backs up his claim. Then Tha Carter III drops in 2008 and cements his status, not only as the best rapper alive, but as the biggest rap superstar in the world. With "Lollipop" on one hand and "A Milli" on the other hand, Weezy had the streets, the club and the radio on lock in one go.
15. MF Doom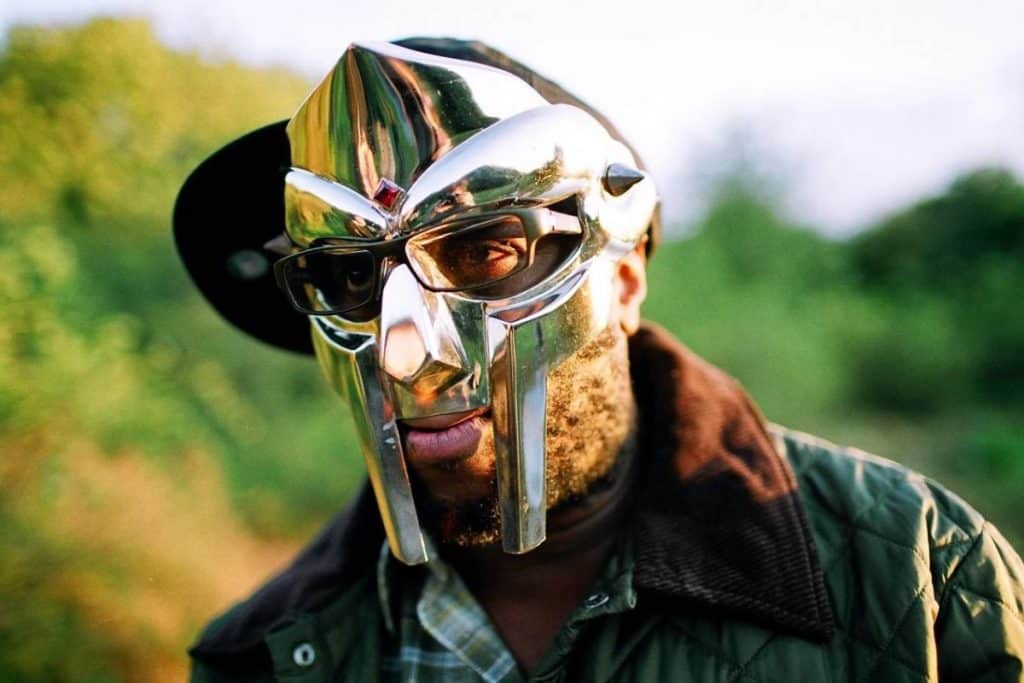 Best song: "Doomsday"
Producer: MF DOOM
Album: Operation: Doomsday
Released: 19 October 1999
Honourable mentions: "Accordian", "All Caps", "One Beer"
MF Doom is simply the greatest underground rapper of all time. Not only has he inspired and influenced a whole generation of artists with his sound and aesthetics – from Radiohead's Thom Yorke to Tyler, the Creator to Westside Gunn – Doom's lyrical abilities puts him at the top with some of the best to ever touch a mic. With an abstract, stream-of-consciousness style that Ghostface Killah inspired, Doom went on to drop classic album after classic album with his low-key, rugged monotone.
14. Slick Rick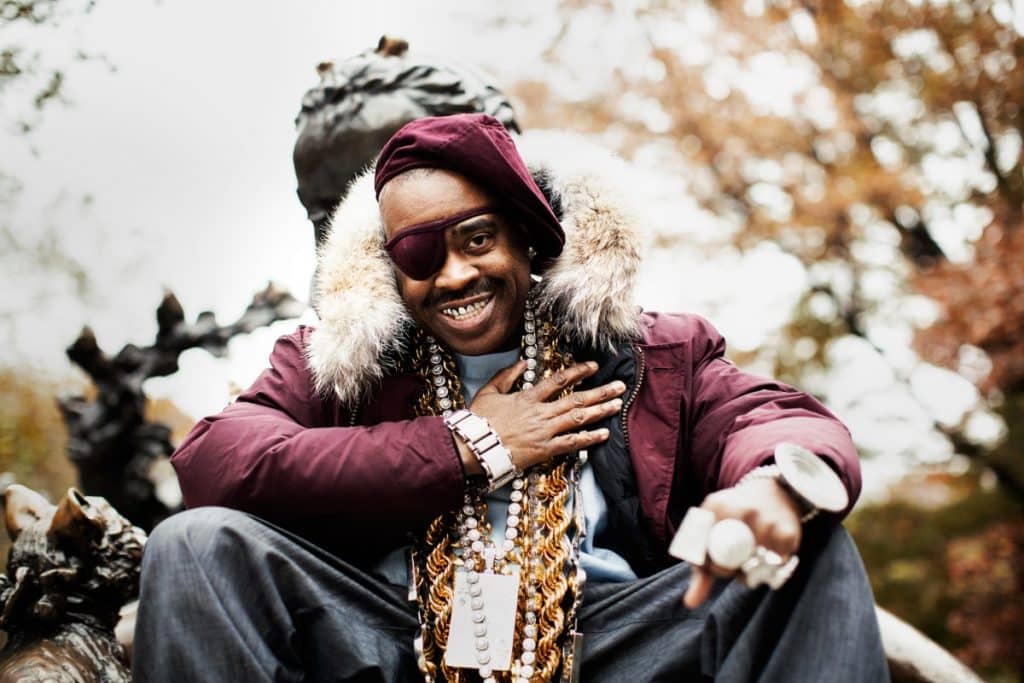 Best song: "La Di Da Di"
Producer: Dennis Bell & Ollie Cotton for City Slicker Productions
Album: N/A
Released: August 13, 1985
Honourable mentions: "Teenage Love", "Children's Story", "Hey Young World"
What Slick Rick lacks in output (relative to the other rappers on this list), he makes up for being a top five most influential hip hop artist of all time. Countless rappers over the decades have been inspired and shouted Slick Rick's storytelling abilities and fashion sense – from Nas to Snoop, Pharrell to Kanye, French Montana to Westside Gunn – his legendary status is forever. Rick the Ruler took the art of storytelling in rap to another level – painting pictures with different vocal inflections – something that Big and Eminem would go on to do – and why there have been plenty of rappers who are worthy of the title, Slick Rick is the original, and greatest storyteller of all time.
13. Big Daddy Kane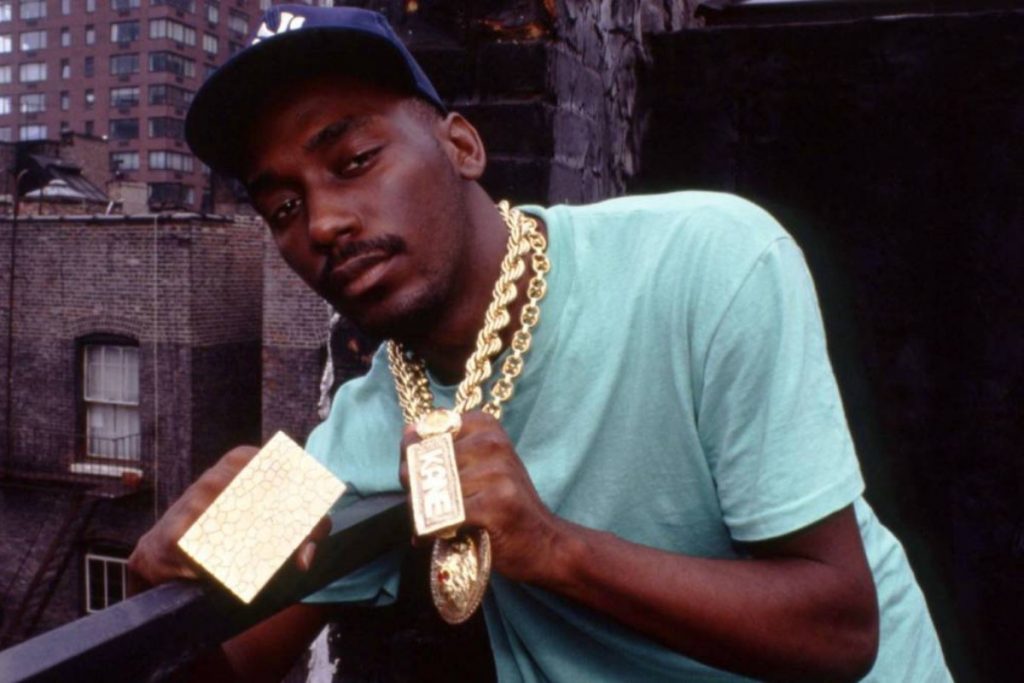 Best song: "Ain't No Half-Steppin'"
Producer: Marley Marl
Album: Long Live the Kane
Released: June 21, 1988
Honourable mentions: "Raw (Remix)", "Smooth Operator", "Young, Gifted and Black", "Wrath of Kane"
Next to Rakim, Slick Rick and Kool G Rap, there hasn't been another rapper who has had a bigger impact on lyricism and moulding the art of rapping into what it is today. Braggadocio rhymes, battle raps and vicious punch-lines were Kane's bread-and-butter, and even 30 years removed from its release, Long Live the Kane is still a lyrical masterpiece, and a standard that rappers should aspire to reach. Classic cuts like "Raw" and "Ain't No Half-Steppin'" still sound as timeless as ever, and even today, Kane has the verbal dexterity and penmanship to show down with the best of them.
12. Scarface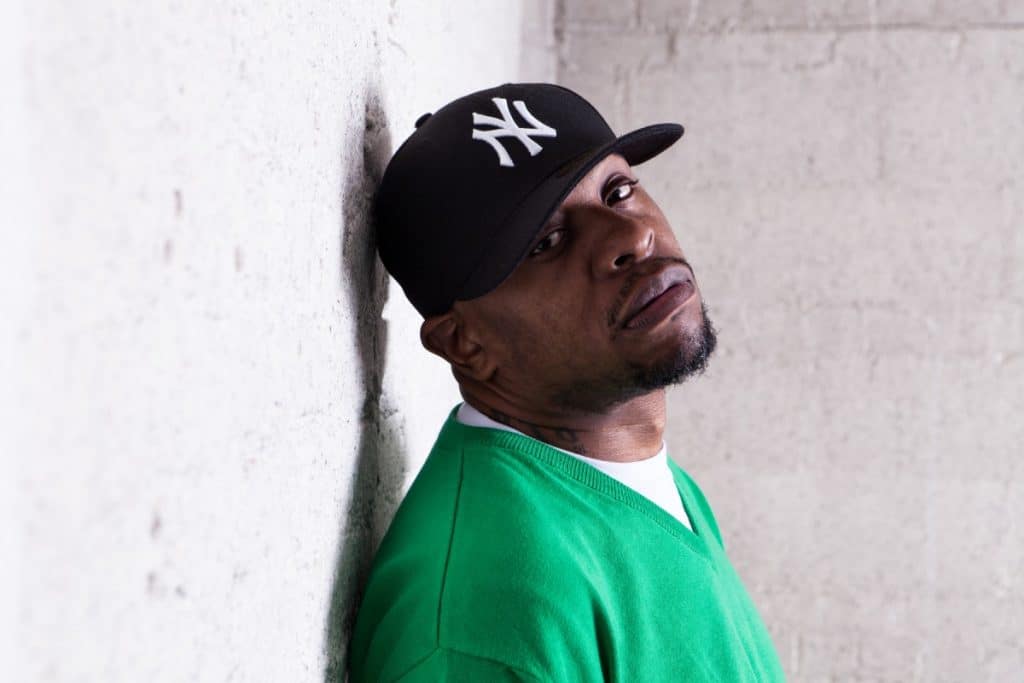 Best song: "Mind Playing Tricks on Me"
Producer: Scarface
Album: We Can't Be Stopped
Released: July 1, 1991
Honourable mentions: "I Seen a Man Die", "Hand of the Dead Body", "My Block"
"Mind Playing Tricks on Me" wasn't just the biggest rap song of 1991, it was the best rap song of 1991. How often does that happen? That would be like saying Cardi B's "I Like It" was the best rap song of 2018, or that Desiigner's "Panda" was the best rap song of 2016, or that Iggy Azalea's "Fancy" was the best rap song of 2014, or that Macklemore's "Thrift Shop" was the best rap song of 2012, or that-you get the point. The epitome of a crime-hardened, street commentator, Scarface raps as if the whole weight of the world is bearing down heavily on his shoulders. His mastery of poetic rhymes, soft-spoken delivery, fluctuating flow and weary voice sound as if he's seen too much in his lifetime.
11. Ice Cube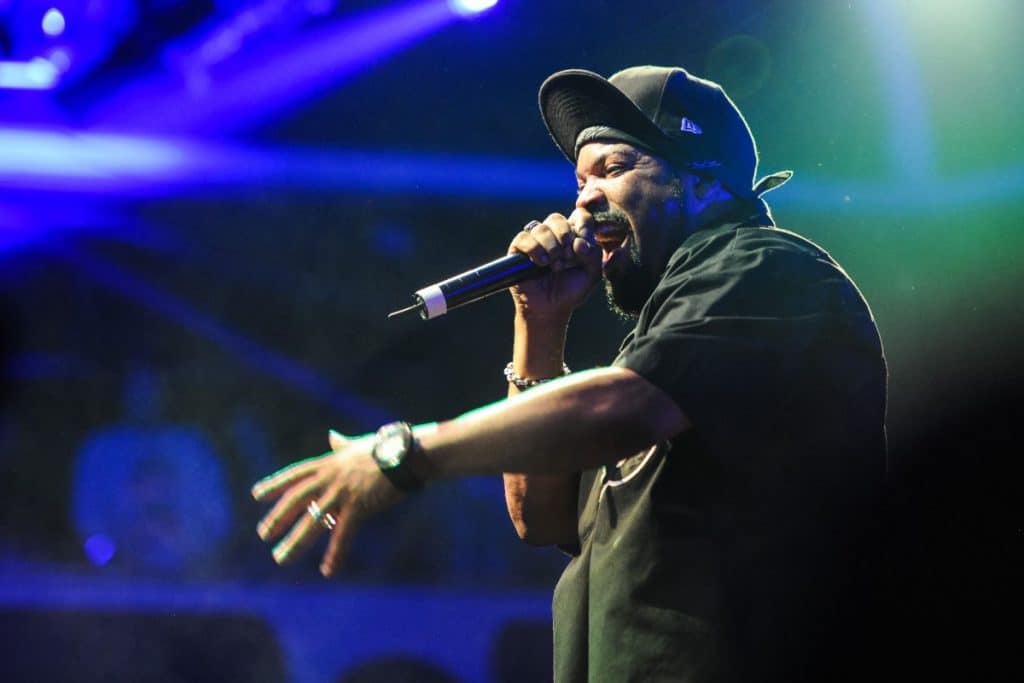 Best song: "It Was a Good Day"
Producer: DJ Pooh
Album: The Predator
Released: November 17, 1992
Honourable mentions: "AmeriKKKa's Most Wanted", "No Vaseline", "Wicked", "The Wrong Ni**a to Fuck Wit"
Rap fans have really, really short memories. Or they don't know their history. They see Ice Cube these days and they see a Hollywood actor who occasionally raps. But in the early-90s, there were a few back-to-back years where Cube was absolutely the best rapper alive. He was the main lyrical force behind the ground-breaking Straight Outta Compton and went on to drop two of the greatest rap albums of all time – Amerikka's Most Wanted and Death Certificate. A revolutionary and gangster rolled up in one, Cube's hostile rhymes, direct delivery and frank manner of speaking made him one of hip hop's most feared rappers. Aside from Chuck D, no other hip hop artist was wreaking havoc on the industry like Cube.
10. KRS-One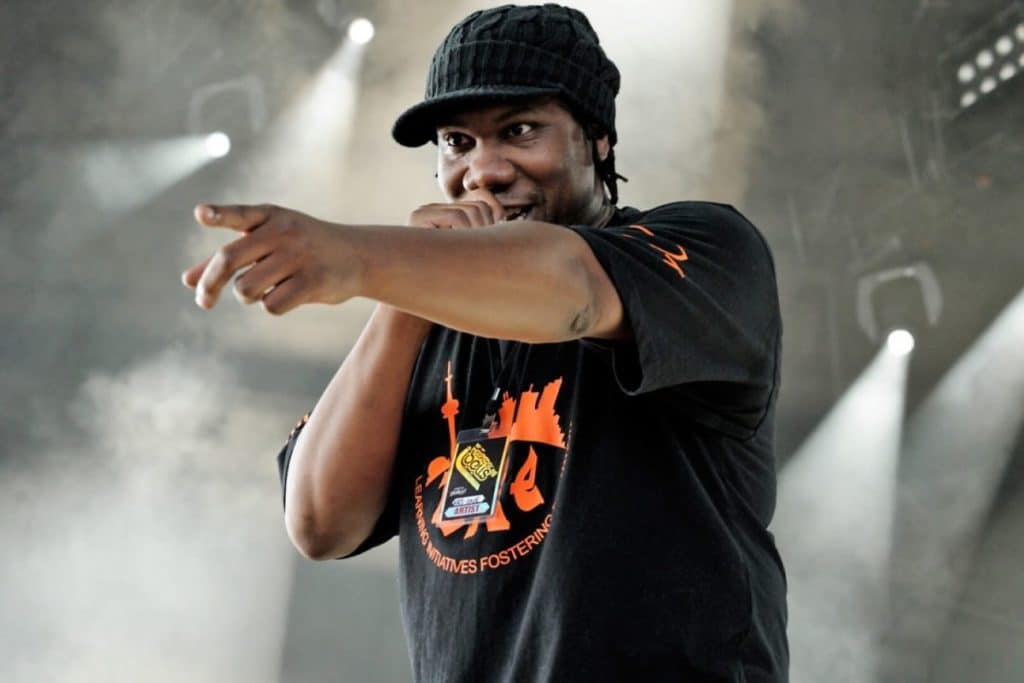 Best song: "MC's Act Like They Don't Know"
Producer: DJ Premier
Album: KRS-One
Released: August 28, 1995
Honourable mentions: "I'm Still #1", "The Bridge Is Over", "Sound of da Police", "Return of the Boom Bap"
KRS-One's catalogue is one of the best ever in hip hop. Between his solo and Boogie Down Productions, The Blastmaster probably has more classics in his discography than 99% of the rappers out there. While "9mm Goes Bang" along with Ice-T's "6 in the Mornin'" became the defining points of gangsta rap, socially conscious rhymes and positive thinking were the hallmarks of the Blastmaster's teachings. With a booming voice, a fearsome mic attack, relentless rhymes and fearsome battle reputation, KRS-One has been dropping knowledge non-stop for over 30 years. If you take everything into account – the Bridge Wars, the Boogie Down Productions and solo albums, his battles over the years – KRS isn't just a GOAT, he's one of the most important rappers of all time.
9. Eminem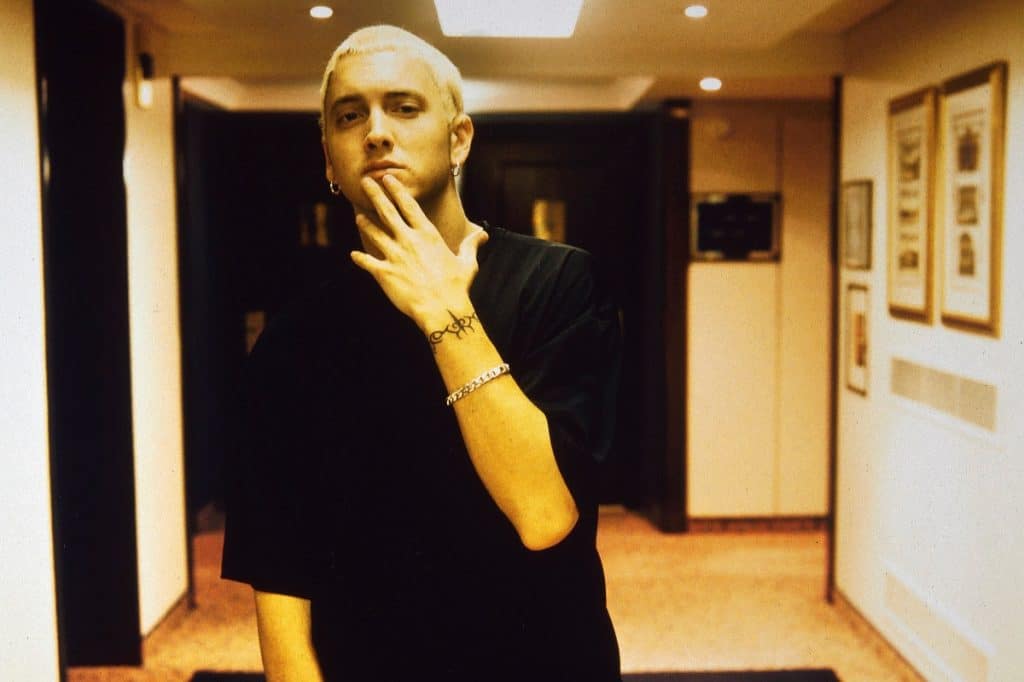 Best song: "Lose Yourself"
Producer: Eminem, Jeffrey Bass, Luis Resto
Album: 8 Mile: Music from and Inspired by the Motion Picture
Released: October 29, 2002
Honourable mentions: "The Way I Am", "Stan", "Sing for the Moment", "'Till I Collapse"
Rap fans forget how dope Eminem really is. I mean, I think they know that he's super lyrical and can do amazing things with words, but, no really, Eminem is really, really, really great at this rap thing. Blessed with a tongue-twisting flow and the ability to put together some of the most intricate rhymes ever, Em has shown time and time again why he's the greatest of all time, skill-wise. But even though he perfected his rhyming ability, Em went beyond that – separating himself from rappers like Canibus and Ras Kass – and honed his songwriting craft.
"Lose Yourself" might have been played to death by now, it's been certified diamond, and topped the charts across the globe. But if you haven't listened to it in a while, go back and really listen to what Eminem is doing with his rhyming, his breath control, his flow. It's the definition of perfect lyricism combined with perfect songwriting. This is perfect lyricism mixed with perfect songwriting. That's why Em is one of the greatest to ever do it.
8. Black Thought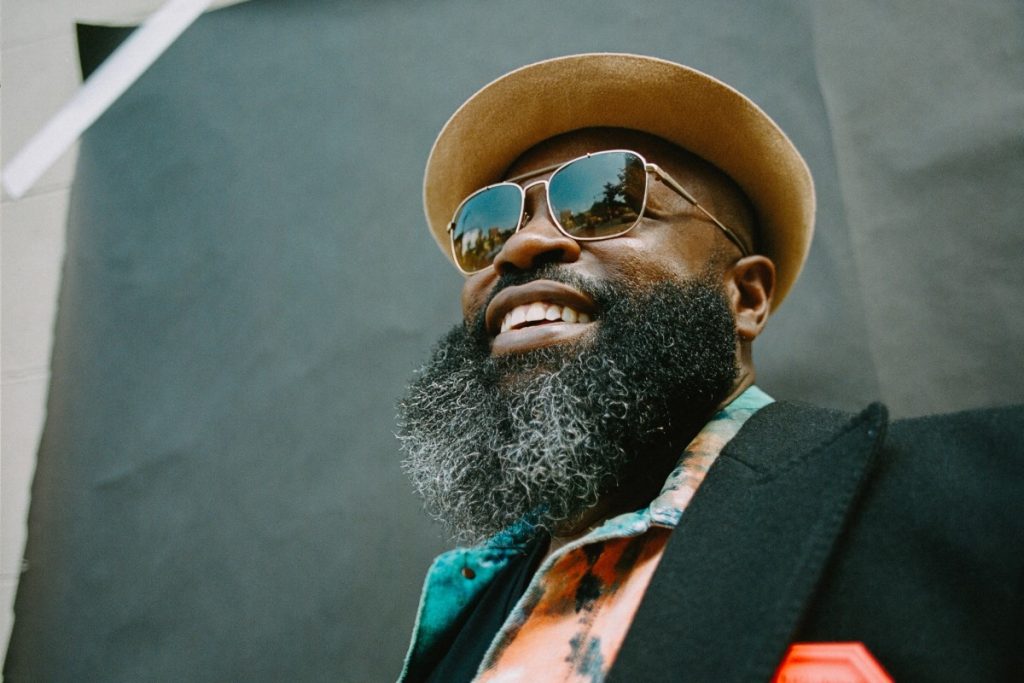 Best song: "Thought @ Work"
Producer: Questlove
Album: Phrenology
Released: November 26, 2002
Honourable mentions: "Game Theory", "75 Bars (Black's Reconstruction)", "Boom!"
The fact that Black Thought has been getting his flowers these recent years, after 20 plus years of being one of the most consistent and slept on rappers in the game, makes me happy. The Roots MC is from the Big Daddy Kane and Kool G Rap school of rhyming, where the only outcome you should expect is the microphone smoking after you're done with it. That's why "Thought @ Work" is the ultimate Black Thought song – he channels his idol G Rap over a frenetic "Apache" breakbeat and more than does it justice.
7. Rakim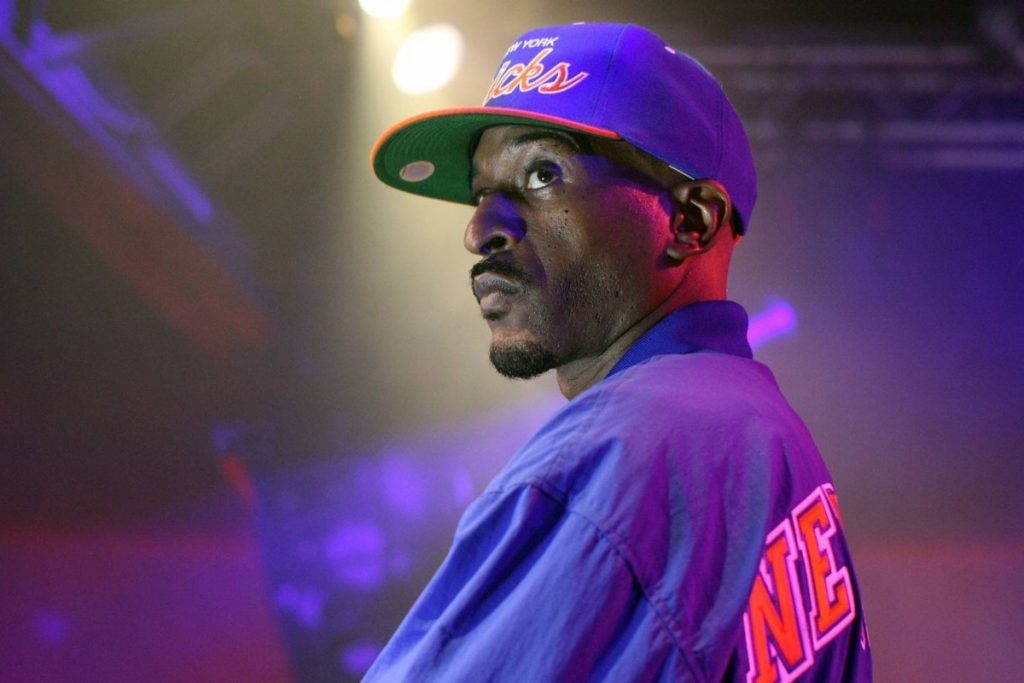 Best song: "I Know You Got Soul"
Producer: Eric B. & Rakim
Album: Paid in Full
Released: July 7, 1987
Honourable mentions: "My Melody", "Microphone Fiend", "Lyrics of Fury", "Let the Rhythm Hit 'Em"
On the strength of those famous opening lines – "I came in the door, I said it before / I never let the mic magnetize me no more" – Rakim elevated rap from simple rhyme patterns into an intricate artform. The God MC approached the art of rapping like a jazz musician – effortless, smooth and with no boundaries. There have been so many things written about Ra that anything I write now would be superfluous. The bottom line is: Rakim is the most influential hip hop artist of all time, and one of the greatest rappers to ever touch a mic.
6. Tupac Shakur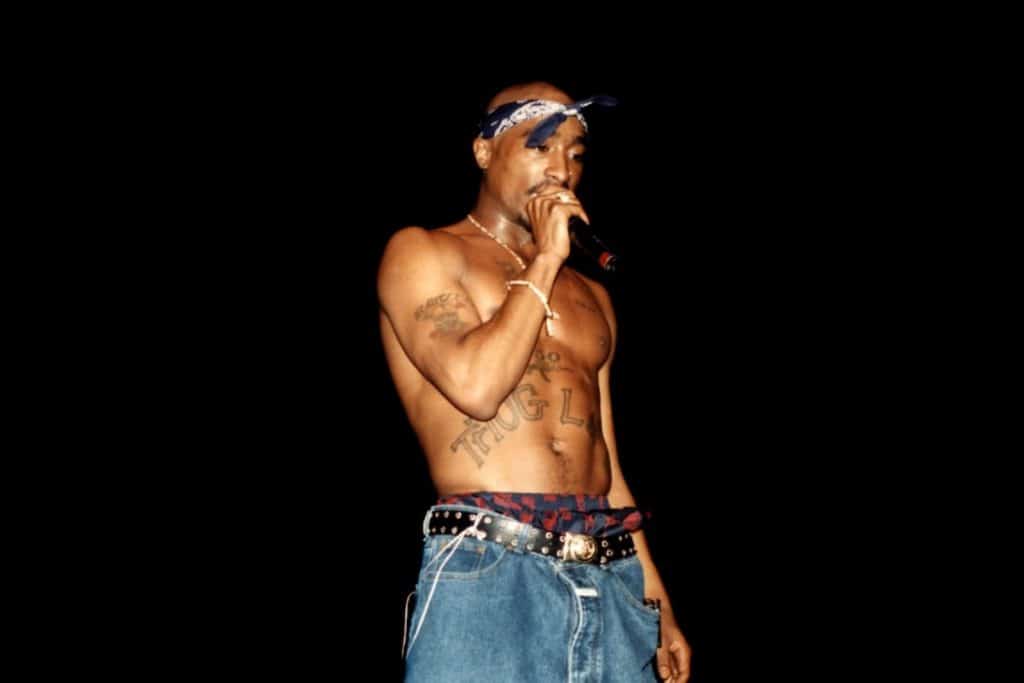 Best song: "Dear Mama"
Producer: Tony Pizarro, DF Master Tee & Moses
Album: Me Against the World
Released: March 14, 1995
Honourable mentions: "If I Die 2Nite", "Ambitionz az a Ridah", "I Ain't Mad at Cha", "Hail Mary"
There are a lot of hip hop heads out there who get triggered when someone declares Tupac is the greatest rapper of all time. He didn't have jaw-dropping punchlines like Big L, he couldn't spin up masterful stories like Nas, he didn't have Biggie's flow or Jay-Z's knack for incredible double entendres. No, he did not. But Pac could do better than any other rapper in history was completely pour his heart out when he's rapping.
From hell raising social activism to Thug Life; reflective nihilist to West Coast gangster; from "Brenda's Got a Baby" to "California Love", 2Pac was the best at embodying and showcasing all facets of human emotion. Listen to a song like "Dear Mama" and listen to the way Pac drags out his vowels when he raps "And even as a crack fiend, Mama / You always was a black queen, Mama"; and you'll realise why Tupac is one of the greatest rappers of all time.
5. Ghostface Killah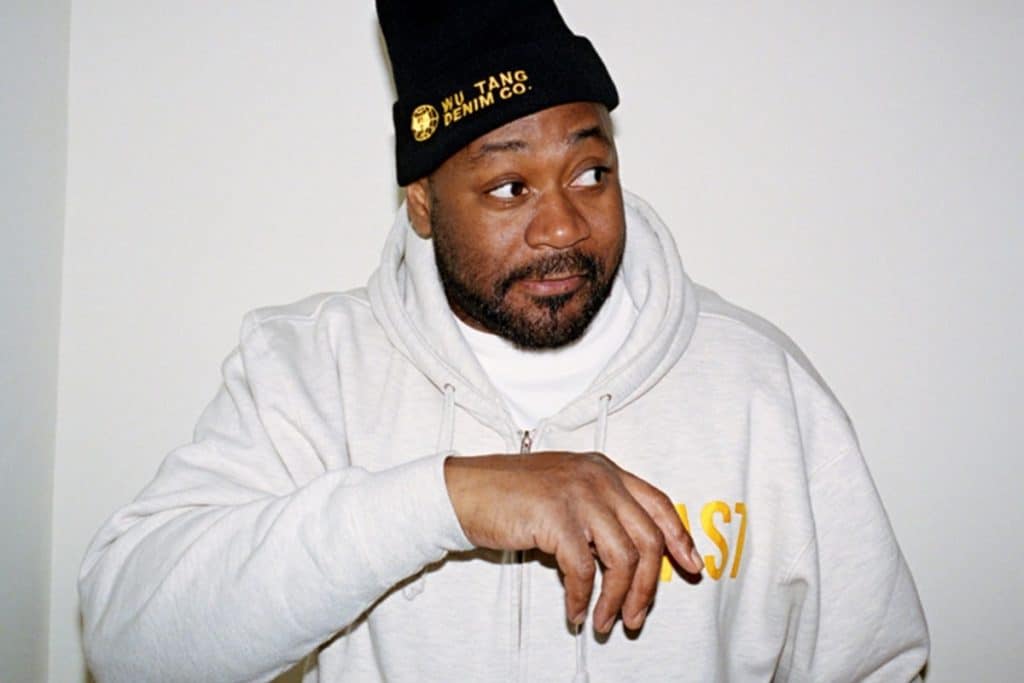 Best song: "Mighty Healthy"
Producer: Allah Mathematics
Album: Supreme Clientele
Released: February 8, 2000
Honourable mentions: "Nutmeg", "All That I Got Is You", "Daytona 500", "One"
The best rapper from the Wu-Tang Clan. A top-five hip hop storyteller. The most consistent, hardest working artist. What other titles can you give Ghost while we're at it? Best rapping style, greatest at rapping over soul samples, or just over soul songs overall ("Holla" anyone?), best rap name, flyest jewellery (tie with Slick Rick).
While Ghost has decades worth of classics in his catalogue, "Mighty Healthy" is his perfect song. Producer Allah Mathematics strips away everything, it's just the "Synthetic Substitution" breakbeat and an ominous piano loop floating in and out, with Ghost just going off the top, stream-of-consciousness style, throwing out quotable after quotable.
4. Andre 3000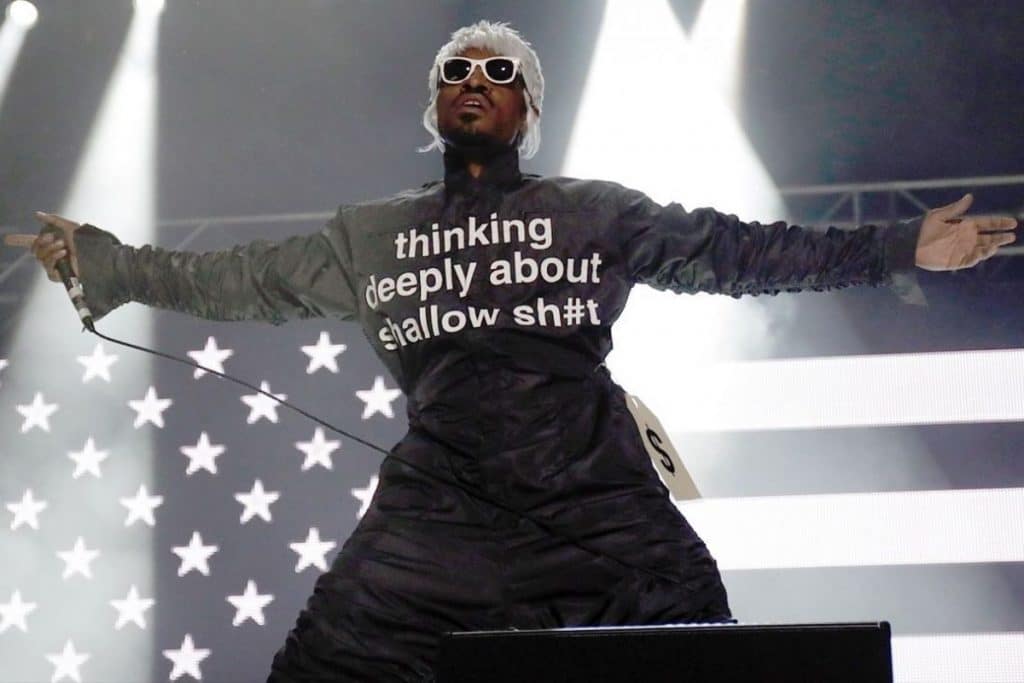 Best song: "Elevators (Me & You)"
Producer: Organized Noize
Album: ATLiens
Released: July 9, 1996
Honourable mentions: "Ms. Jackson", "SpottieOttieDopaliscious", "B.O.B. (Bombs Over Baghdad)", "Da Art of Storytellin' Pt. 1"
Whether he's decrying music downloads ("What a Job"), advocating commitment ("International Players Anthem") or just plain ripping up the mic and putting other great rappers to shame ("Royal Flush"), Andre 3000 has become greatest guest rapper of all time. But even before he was destroying guest verses, Stacks, alongside Big Boi, started the Southern hip hop takeover, as OutKast, putting out four classics back-to-back. Hailing from a different planet altogether, Andre 3000 is a space alien, consistently out there with his totally original rhymes, off-beat flow, spit-fire delivery and always charming subject matter.
3. The Notorious B.I.G.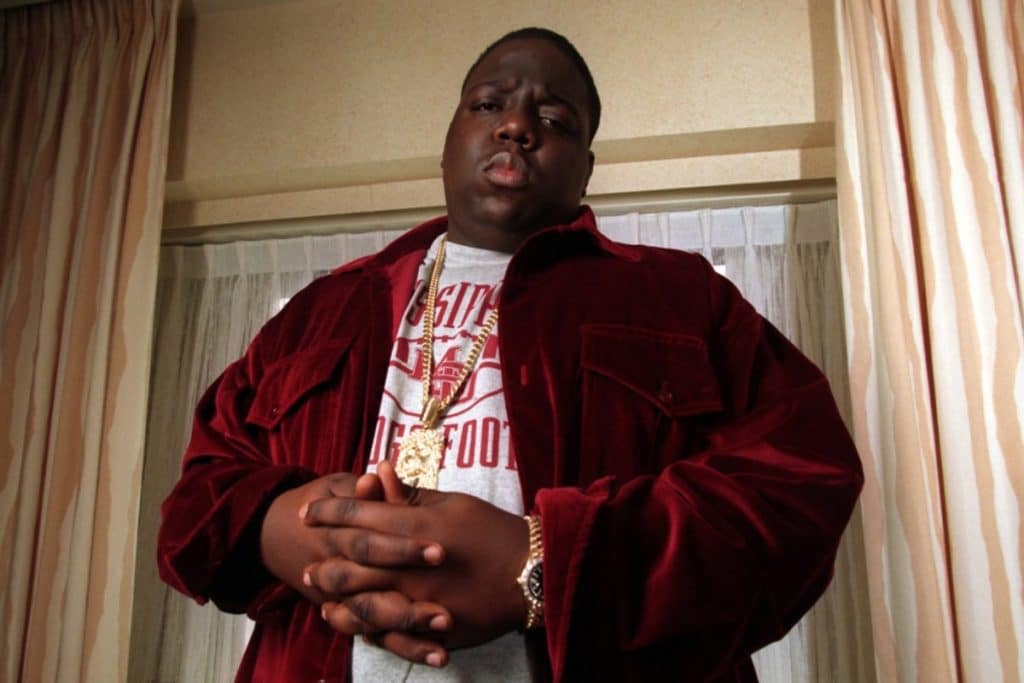 Best song: "Hypnotize"
Producer: Deric "D-Dot" Angelettie, Ron Lawrence, Sean "Puffy" Combs
Album: Life After Death
Released: March 1, 1997
Honourable mentions: "Juicy", "Big Poppa", "Who Shot Ya?", "Kick in the Door"
"Hypnotize" isn't Biggie's best song because it's his biggest hit. "Hypnotize" is Biggie's best song because it's exactly what separated him from the rest of his generation. Coming up in New York during the 90s, Big was surrounded by monster rappers – Nas and Prodigy in Queensbridge, Wu-Tang in Shaolin, Jay-Z in the neighbouring Marcy projects, just to name a few. But with Puffy's guiding hand, Big rolled past all of them with ease. Nas could rap well, Raekwon could rap well, Jay-Z could rap well, but Big became a pop star while keeping it lyrical as fuck. That's why he's one of the greatest rappers of all time off of two albums.
2. Nas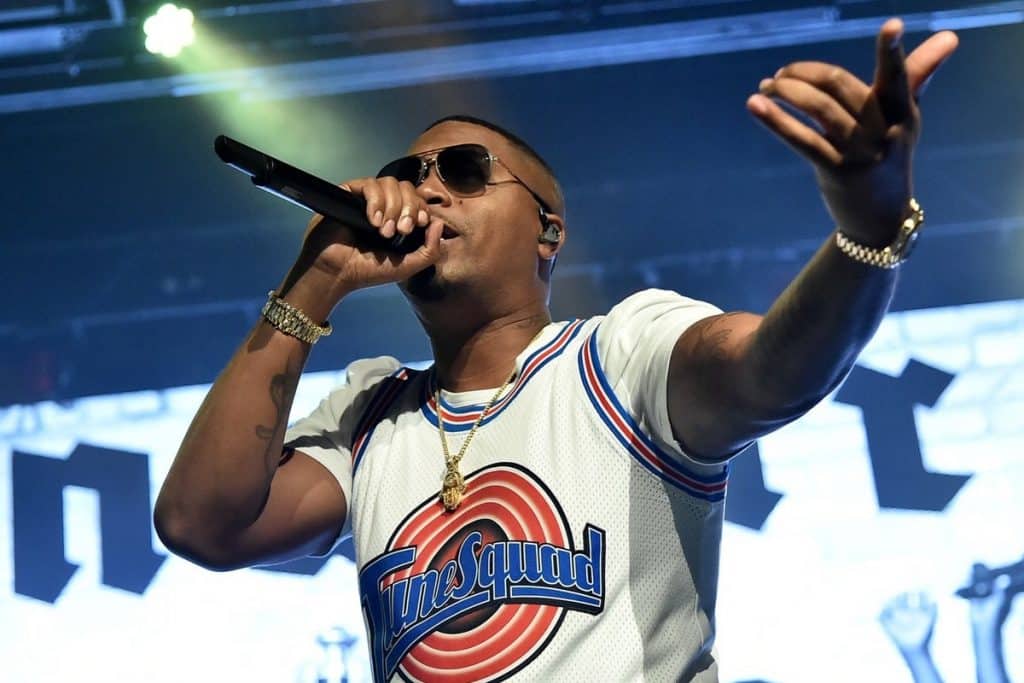 Best song: "Made You Look"
Producer: Salaam Remi
Album: God's Son
Released: December 13, 2002
Honourable mentions: "The Message", "N.Y. State of Mind", "The World Is Yours", "One Mic"
I might get some hate for this pick. After all, there are nine tracks off Illmatic that would have been suitable for being the best Nas song of all time. But "Made You Look" is just so goddamn perfect. It's one of the best beats Nas has ever rapped on (shout out to Salaam Remi), it's just Nas blacking out with trademark stream-of-consciousness flow, it's a banger to bump on the street corners, in the whip or on the dance floor. Even Nas recognised the importance of "Made You Look" when he raps at the end, "I'm a leader at last, this a don you with", cementing his unimpeachable King of New York status.
1. Jay-Z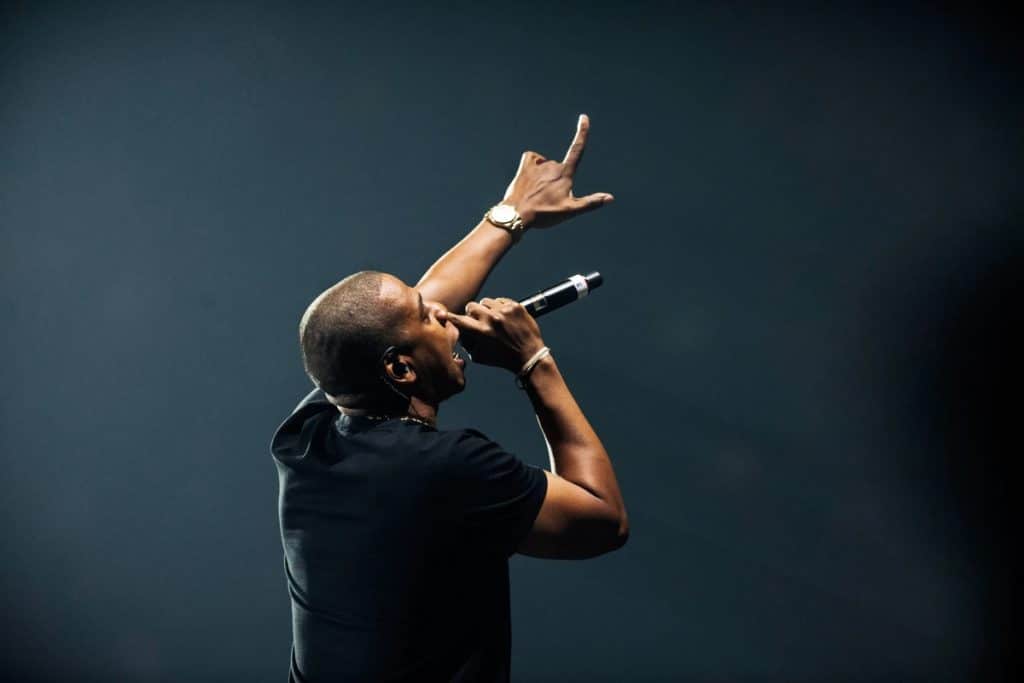 Best song: "Where I'm From"
Producer: Amen-Ra, Deric "D-Dot" Angelettie
Album: In My Lifetime, Vol. 1
Released: November 4, 1997
Honourable mentions: "Dead Presidents II", "D'Evils", "U Don't Know", "Public Service Announcement (Interlude)"
Picking out one song by a rapper whose catalogue is as deep as Jay-Z's – whose career spans over three decades – is almost an impossible task. Do you go for the quintessential hustler track "Dead Presidents," the star-making performance on "Hard Knock Life (Ghetto Anthem)", the triumphant "Public Service Announcement (Interlude)"? Do you go for deep album cuts like "Regrets," "So Ghetto" or "No Hook"? You could even make an argument for "Dear Summer" which doesn't even appear on a Jay-Z album. You see what I mean?
But when it's all said and done, "Where I'm From" is the perfect Hov record. It's the perfect blend of that hyper-focused Brooklyn drug dealer talk of Reasonable Doubt, mixed in with the confidence and hindsight of Vol. 2… Hard Knock Life. It might even be the best beat Jay-Z's ever rapped on in his entire career, and if it's not, it's definitely top five. It's really quite amazing that in '97 Hov rapped prophecy when he said "I'm from where niggas pull your card, and argue all day about / who's the best MC's, Biggie, Jay-Z, and Nas?"